Discover
Word Balloon Comics Podcast
Claim Ownership
Great meeting The Boulet Brothers of Dragula and The Creatures Of The Night podcast, who with Steve Orlando are taking over the Halloween Issue Of Heavy Metal Plus Their Dragula show moves to Shudder next month, along with their documentary film Boulet Brothers' Dragula: Resurrection debuting on Oct 20th . We talk a lot about their favorite comic book runs too
Massive spoilers in this conversation with the 2 showrunners. A victory lap for a show that was on the verge of cancellation, until Netflix picked it up for 3 more seasons.
Along with DC talk about The Joker's Puzzle Box, Grifter, and new projects Matthew talks about his new Image Book With Tyler Boss What's The Furthest Place From Here. It's a post apocalyptic story of young people surviving amongst the rubble. But along with the story Matt has cultivated an indie music component which includes 45 discs made with top bands.
This week we look at The 1957 Studio One Production The Night America Trembled, with Edward R Murrow Warren Beatty Ed Asner Warren Oates James Couburn John Astin. The story follows the slightly over dramatizedpanic reaction to Orson Welles Live 1938 production of the war of the worldsWelles had some people believing an invasion from mars was reallyhappening.
I was beside myself with all the Star Trek News Released last week, so I contacted Rob and forced him to talk to me on his 2am local time show about the news, I lost my mic halfway through but it starts working again after a few minutes and Rob covered with his viewer comments . Fun Trek talk as always. Watch Rob's YouTube channel, The Burnettwork.
Cary Nord Talks Conan and His New Fantasy Series Fol'Klor back his Kickstarter here https://tinyurl.com/wvczzmmv
The writers behind this new Comixology Original Series discuss the story. You may know Arris from his excellent YouTube Channel Variant Comics , and Frank is an old Word Balloon Favorite going back to series like Violent Love, Aftershock's The Revisionist and his Five Ghosts series from Image
Welcome to Kinescope. A podcast dedicated to the history of live televisionfrom the 1940s to the early 60s . I'm your co-host john siuntres. togetherwith Gabriel Hardman each week we'll look at the formative years of televisionbefore the invention of video tape. this era of TV helped start the careers of many famous actors writers directors and producers.this week we look at Captain Video from 1949 on the Dumont network.Capt video was the first original sci-fi hero, created specifically for televison.Each week we will choose epsisodes of televsion available to watch for freeat youtube. Think of Kinescope as a video book club where we'll tell you a week in advance the subject of our next podcast discussion Like our subjects of discussion The Kinescope Podcast is performed live on theWord Balloon YouTube channel. If you wish to comment or ask us questions join us Every Thursday Night at 930pm Pacific, 1130pm central and 1230am Eastern
Aw Yeah Podcast 225 The Labor Day Edition
We all disagree on this episode
Sal Crivelli Of Comic Pop Talks Substack DC Marvel Streaming and The Current Nerd Culture
Barajas explores the Aztec Mythologies combined with RPG sensibilities in Helm Greycastle
This Wed, Dan Slott and Marvel Celebrate The 60th Anniversary of The FF with a 60 page story Drawn By John Romita Jr
This week we look at The Paddy Chayefsky Drama Marty from 1953 starring Rod Steiger directed By Delbert Mann and Produced by Fred Coe. Marty was later adapted for film and won the Best Picture Academy Award in 1955
We'll always Have Tom Paris. To The Lower Deck Prod Crew and Cast please stop screaming every F'n line. That doesn't make non jokes funny . it's like watching a college improv group work out rookie unfunny material.
The guys discuss their current comics Suicide Jockeys (Grant) and Elvira Meets Vincent Price (Avallone) Plus their podcasts Writers Block and Avallone's Pulp Today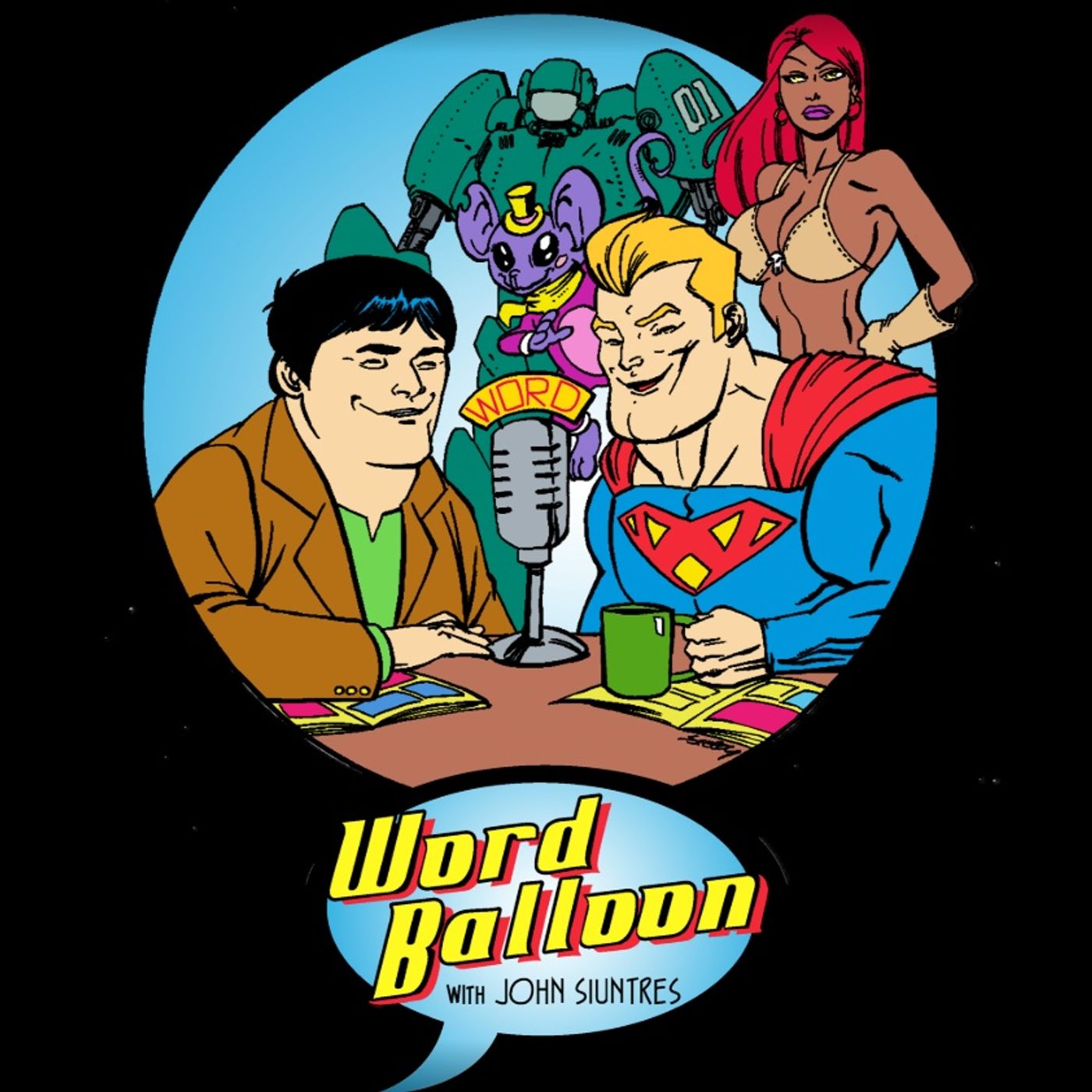 AUDIO FIXED this week we look at Jackie Gleason and The Honeymooners. Like I love lucygleason's CBS half hour version of this sketch has been widely syndicated for decades but the sketch was created for the calvalcade of stars varietyshow on the dumont network in 1951
On the latest Lower Decks ep a new crew member joins the team. Darmok, he ain't . We also talk about the latest What If from Marvel
United States