Discover
Junkfood Cinema
Claim Ownership
Phenomenal standup comic/podcaster Daniel Van Kirk (Pen Pals, Dumb People Town) joins Brian to share their emotional connection to 2002's Equilibrium!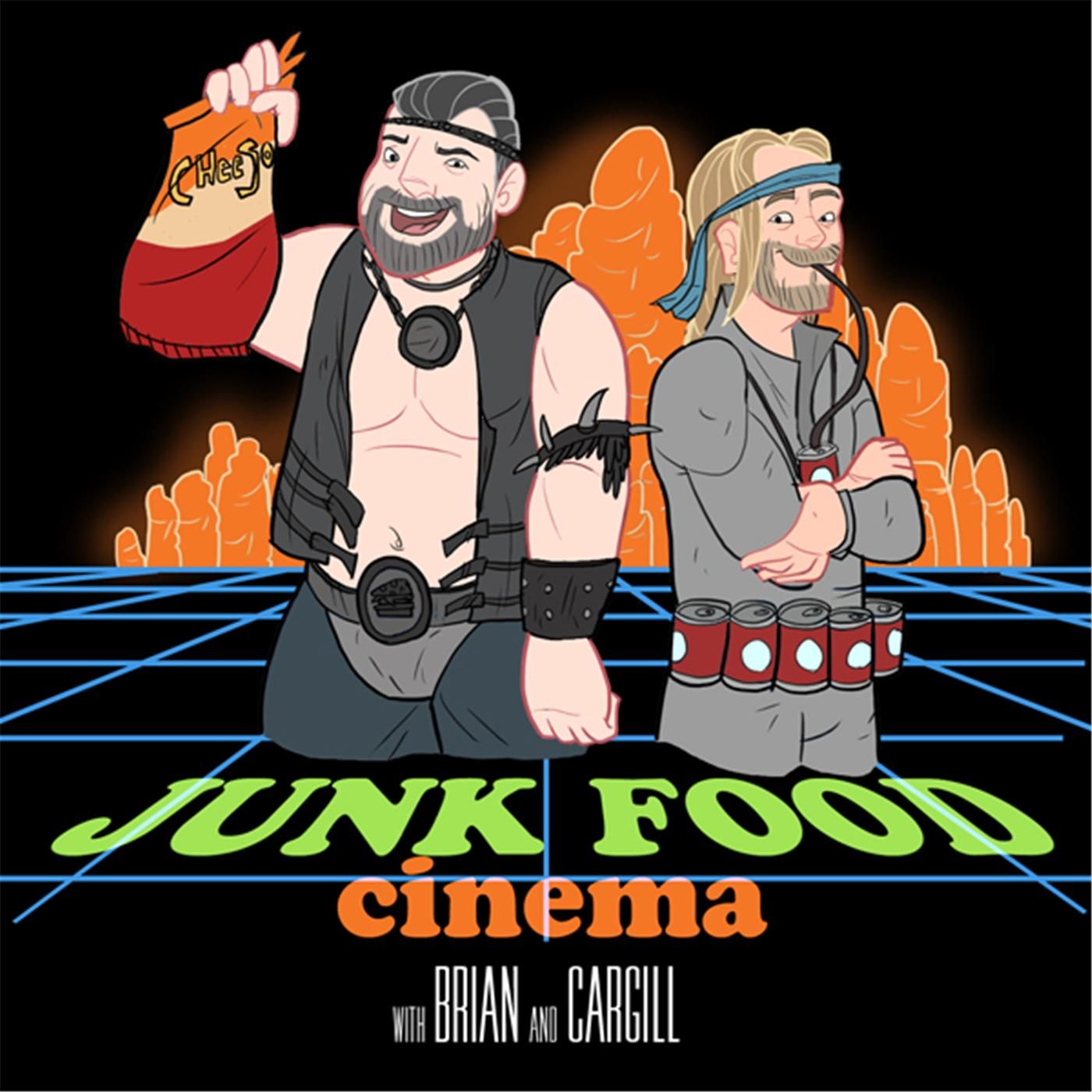 Halloween Franchise Extravaganza
2021-10-0801:47:50
Brian and Cargill travel to Haddonfield and back to rate and review every entry in the still-thriving Halloween franchise.They discuss everything from candy corn to The Cult of Thorn! Enjoy!
The always fantastic Scott Weinberg joins Brian to dig deep into their shared love of Tremors!If you think this episode is Perfection, make sure to subscribe!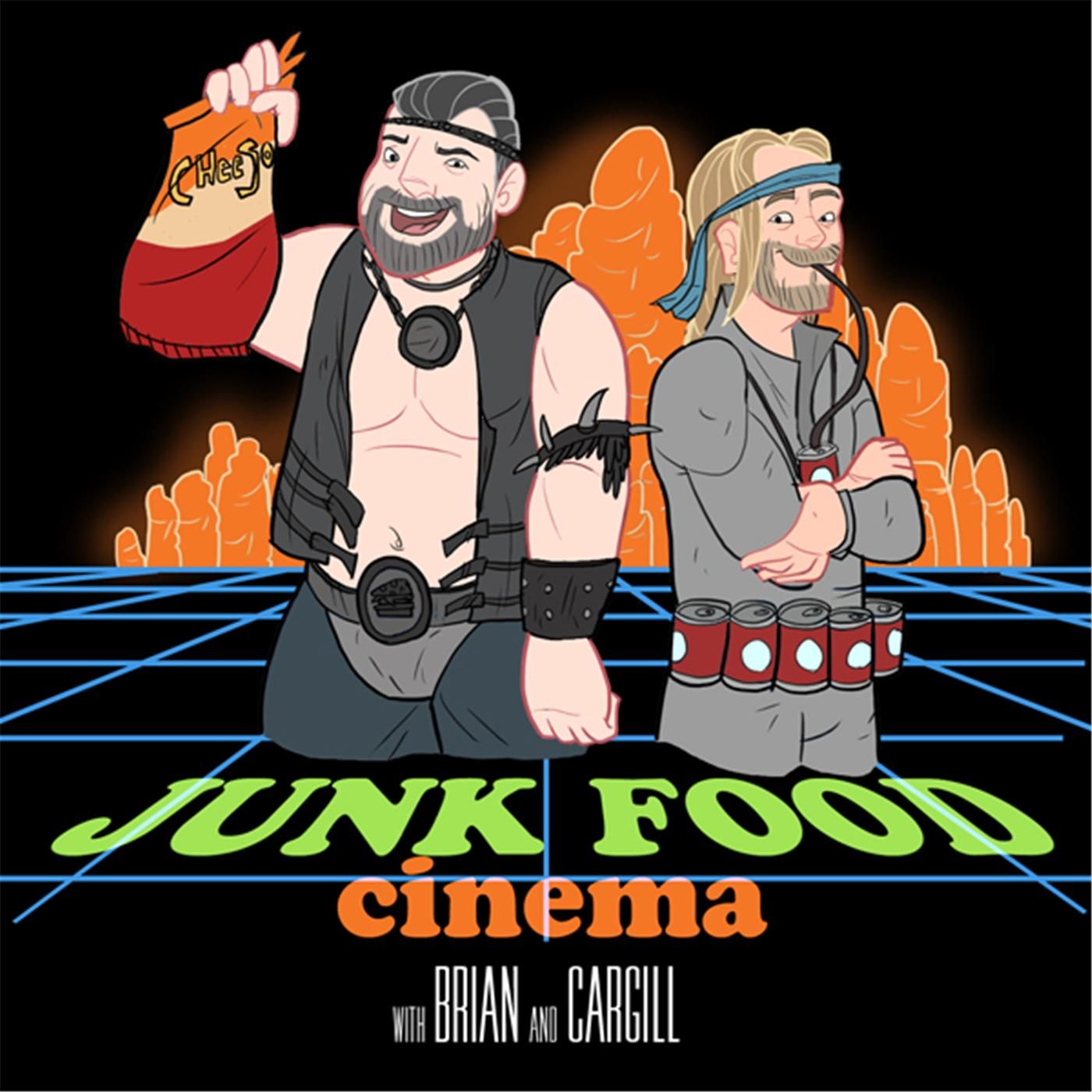 Demons
2021-09-2401:11:39
Brian and Cargill head to the old dark movie house and are immediately turned into Demons! Italian horror, literal music videos, and great cinematic project managers all await you inside! Enjoy!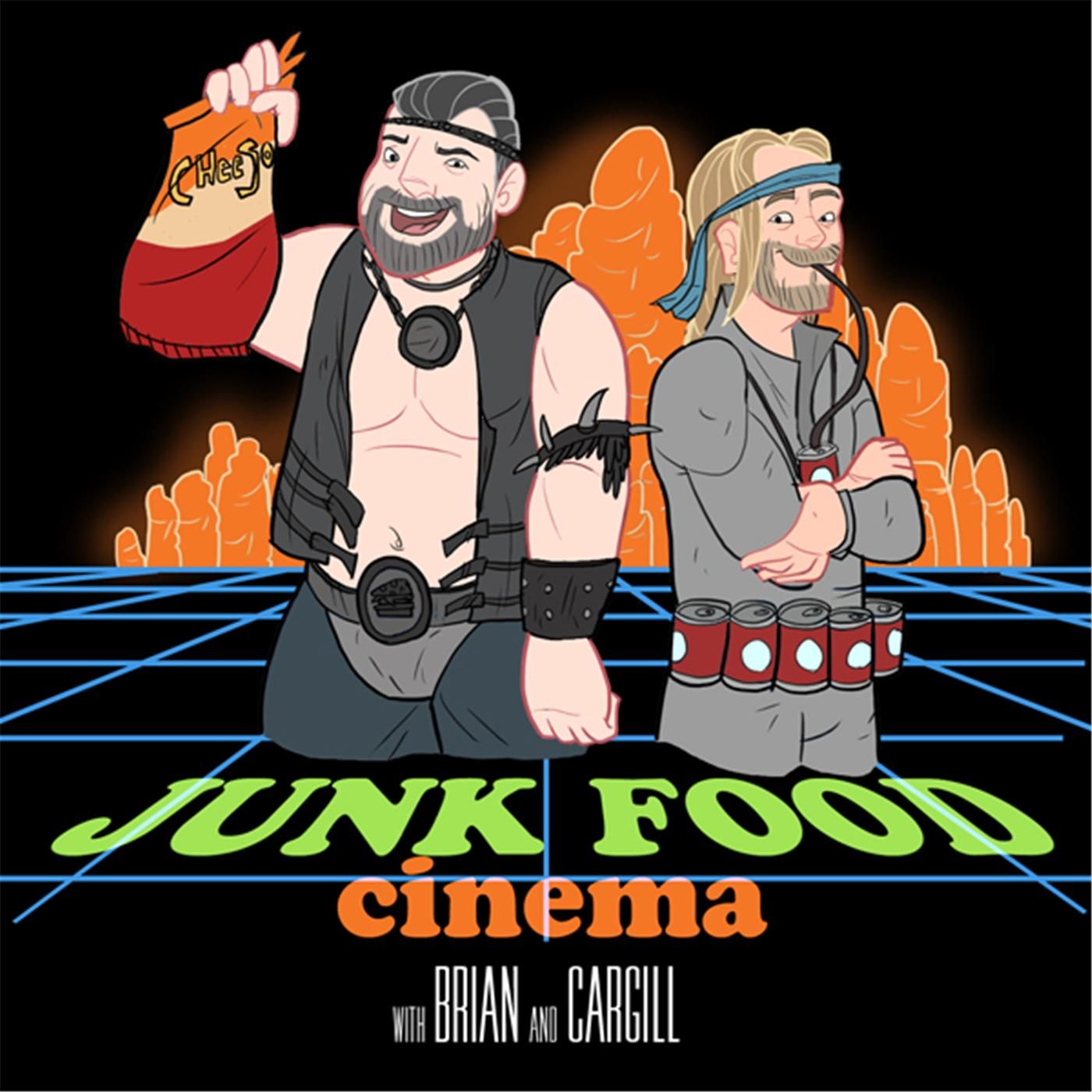 Hellzapoppin'
2021-09-1601:04:16
Brian and Cargill take to the vaudeville stage to crack some wise and break the fourth wall with Hellzapoppin (1941)! Enjoy, cads!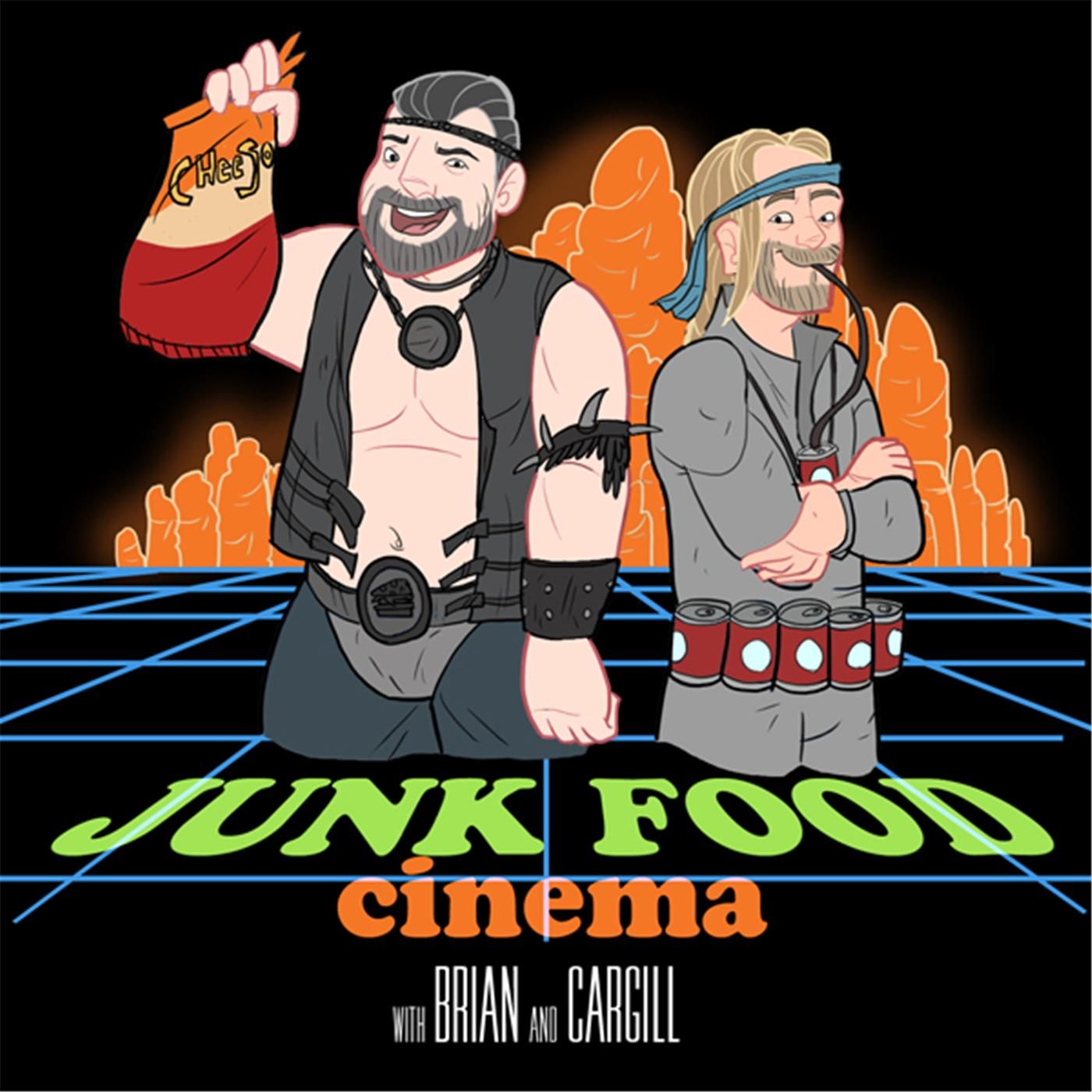 Roll Bounce
2021-09-1001:14:01
Strap on your skates and prepare to boogie down as Brian and Cargill get funky with Roll Bounce!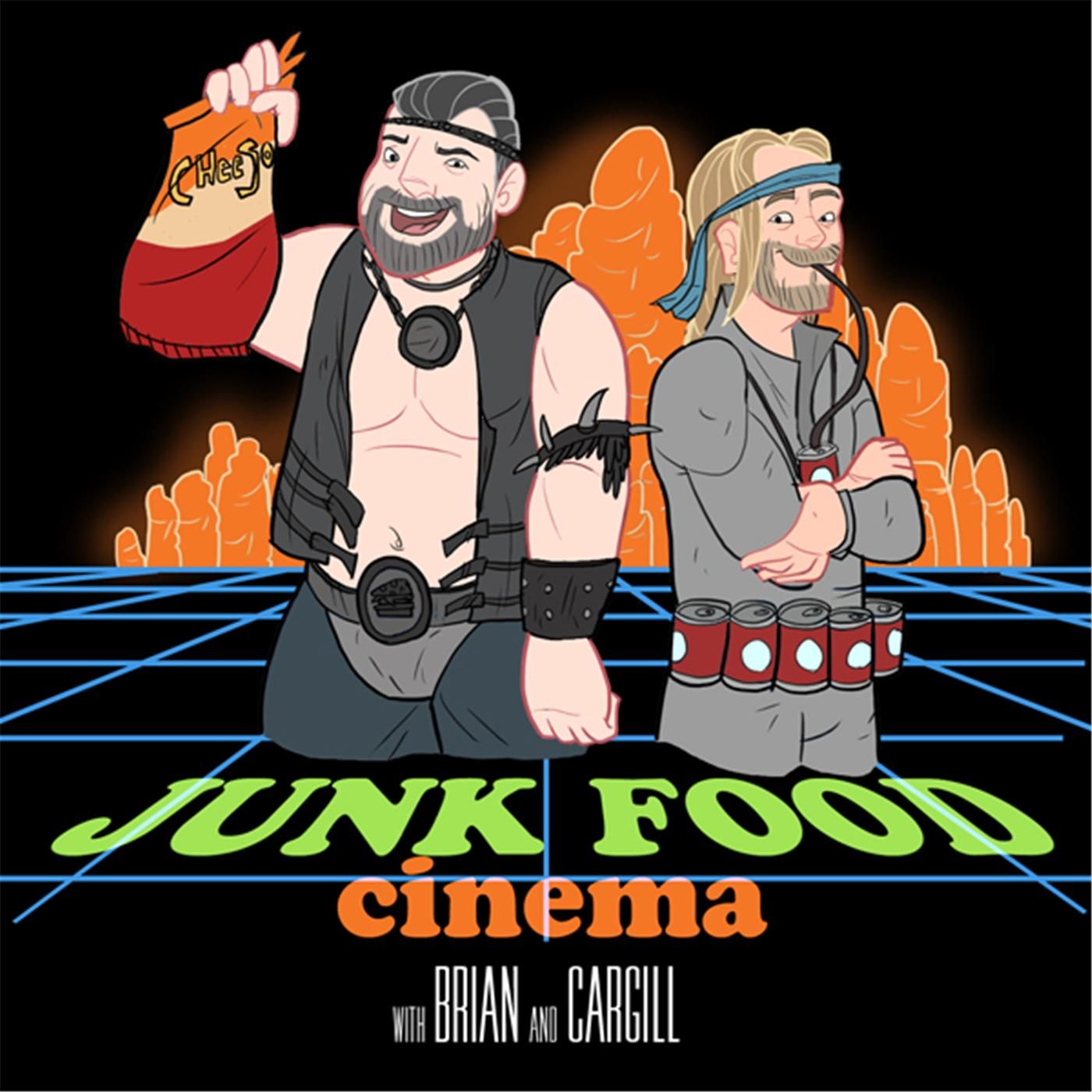 Jackie Brown
2021-09-0101:12:03
Brian and Cargill are here to (rum) punch up your week as they ride shotgun with Jackie Brown! Plus, Brian unearths a previously-lost audio interview with one of the stars of the movie! Enjoy!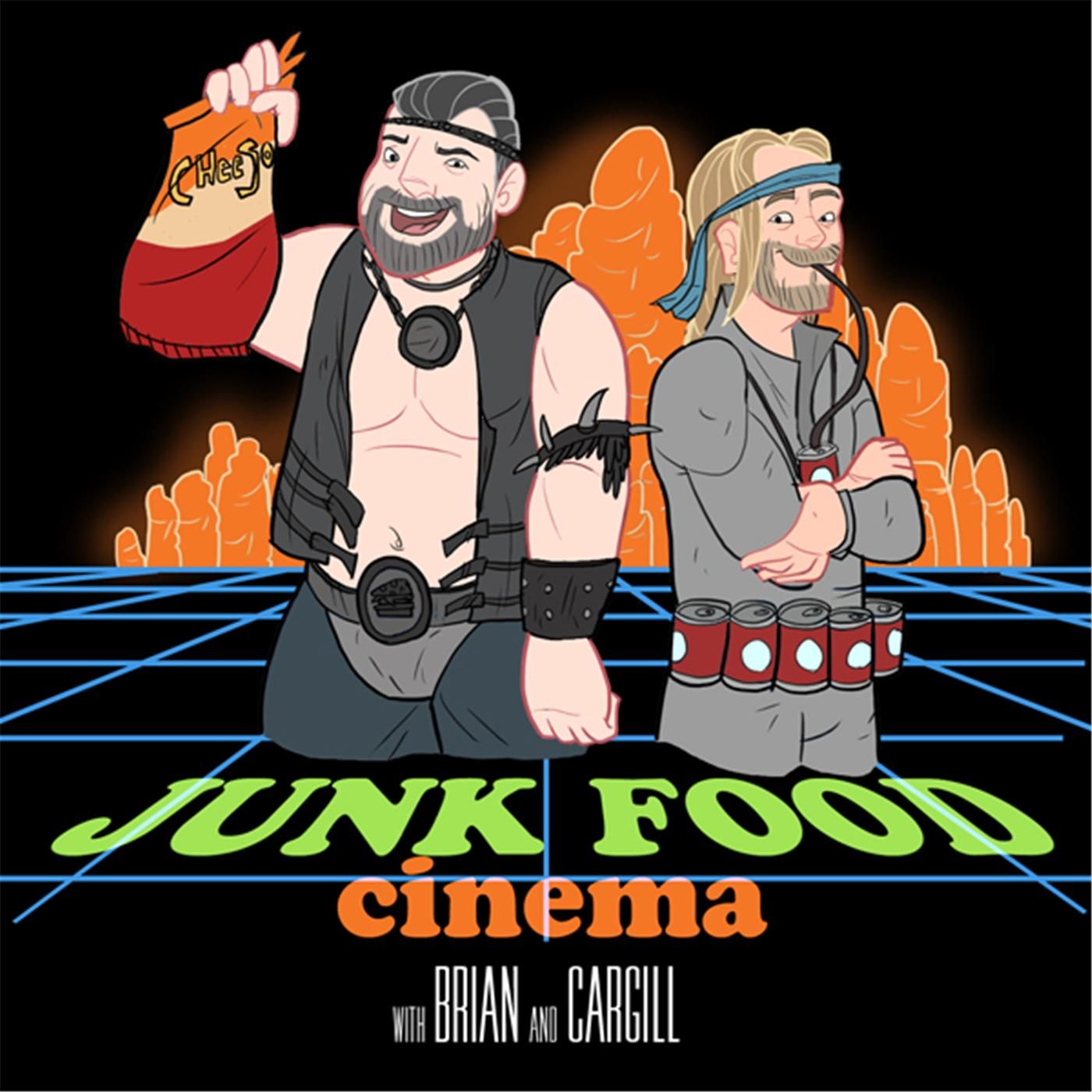 Shogun Assassin
2021-08-2701:15:15
1
Brian and Cargill walk the road to hell with the Shogun Assassin! Draw your swords and join us!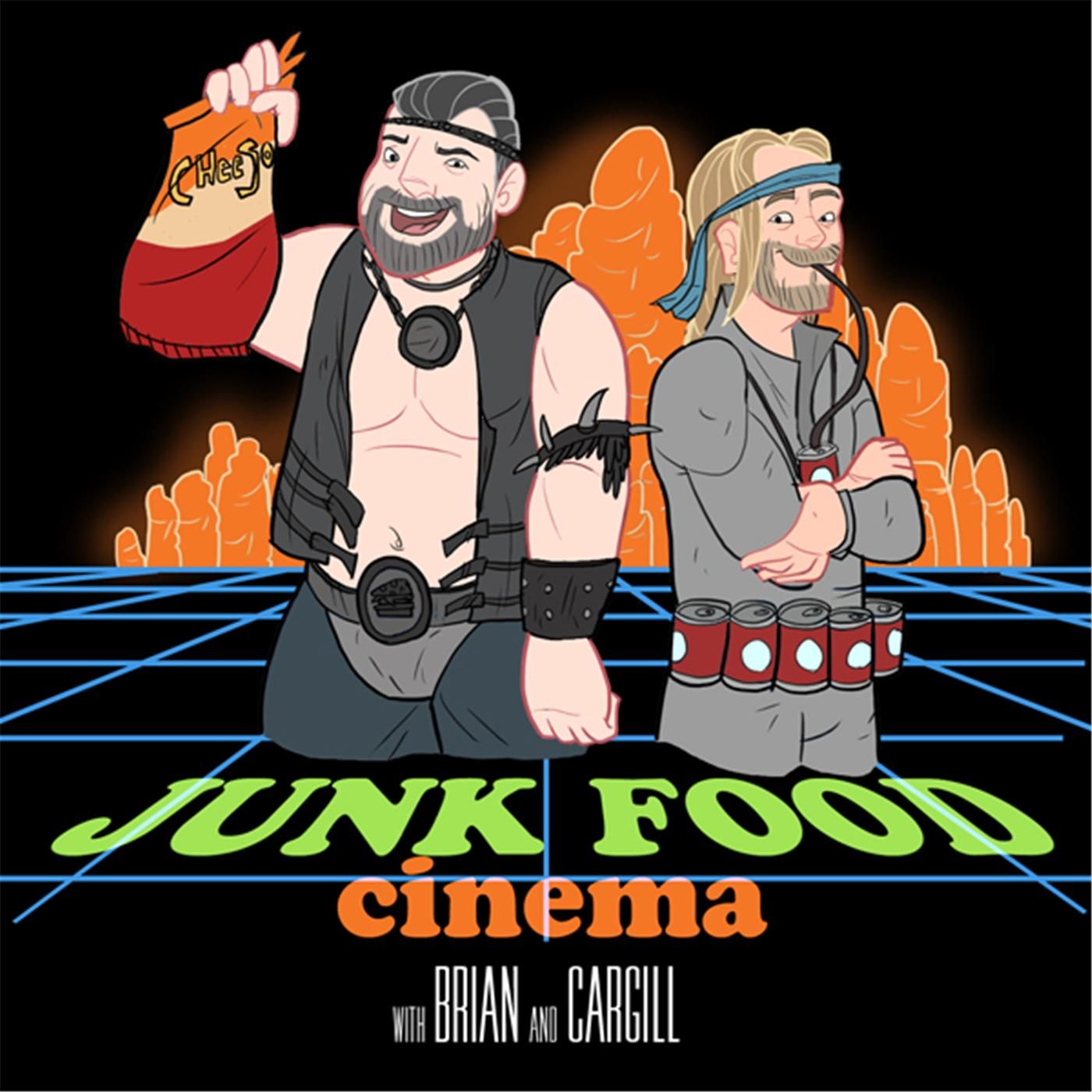 Blind Fury
2021-08-1201:06:01
Brian and Cargill sling swords and...pints of Guinness (?) as they take on Rutger Hauer, mullets, and terrible crime bosses in Blind Fury! Unsheathe your podcast device to listen and subscribe!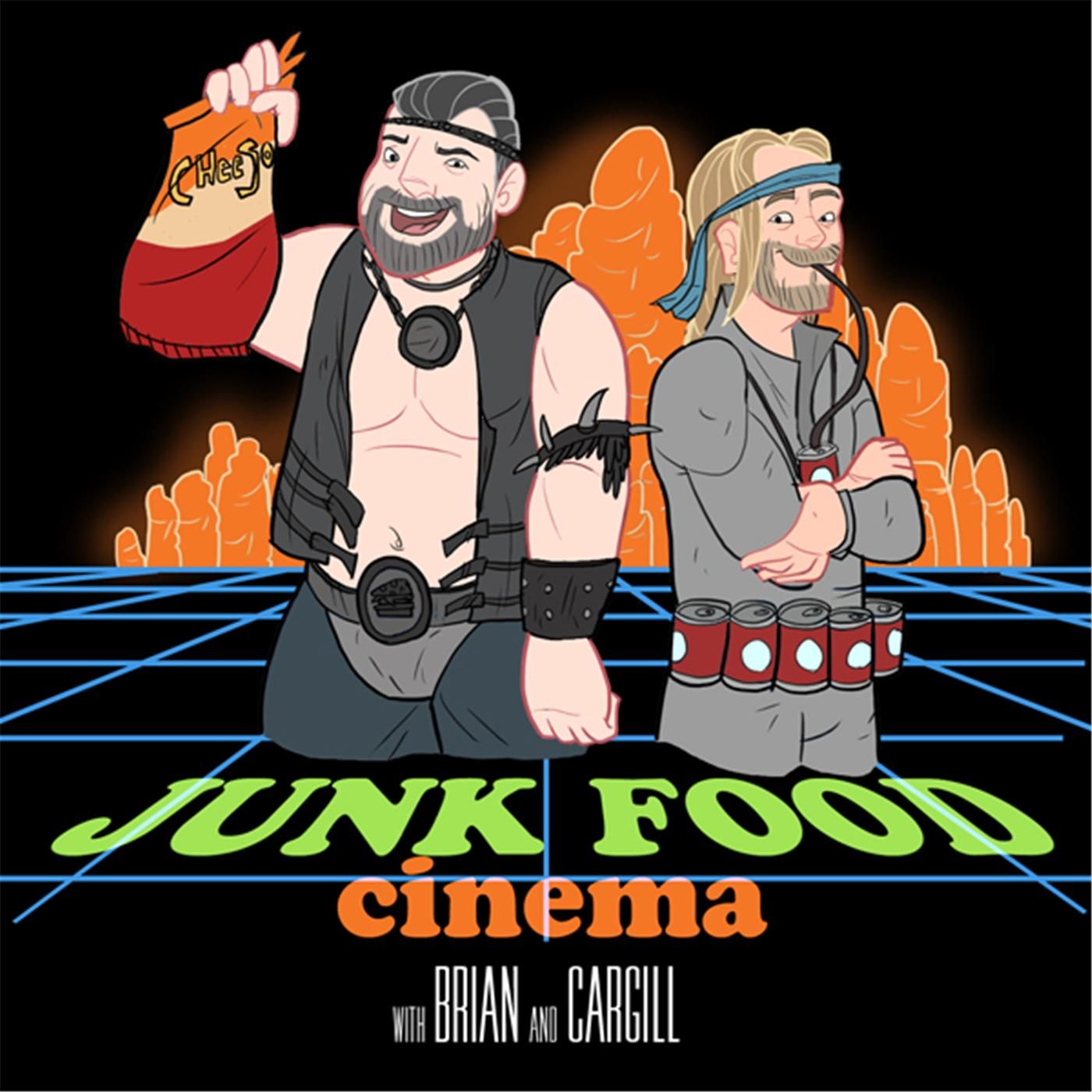 Zero Effect
2021-08-0501:16:49
Brian and Cargill wrap up Cargill's house by investigating Zero Effect, Bagel Bites, the downfall of Tab cola...and more?Enjoy!
As Cargill's House moves...outside, get ready to press start on an episode filled with adventure, excitement, and rage against the IMDB! Listen and subscribe before it's game over!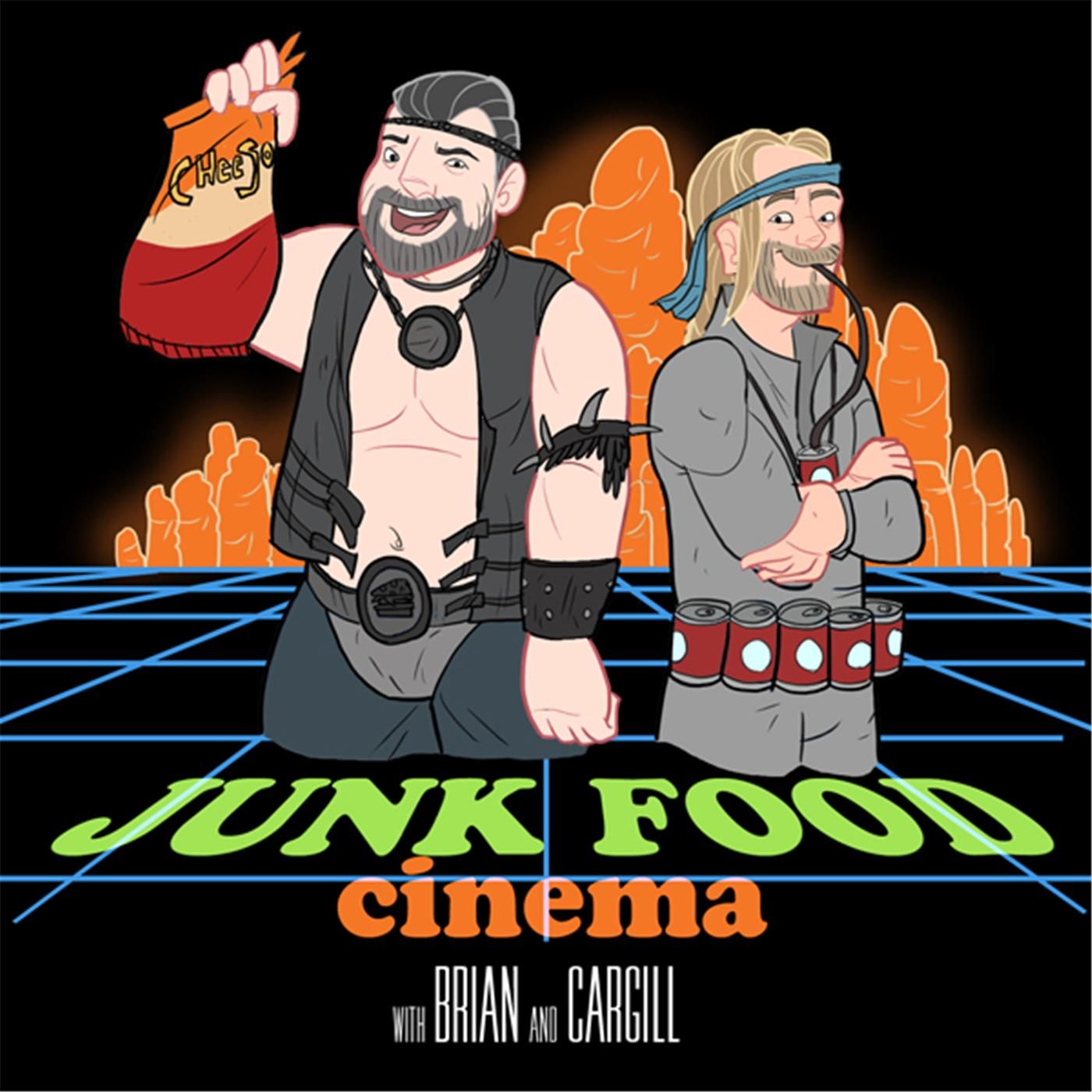 Smokin' Aces
2021-07-2201:00:48
Two weeks into their Cargill's House series, and things go balls-to-the-wall insane at Junkfood Cinema as Brian and Cargill try to survive Smokin' Aces!How do all these story elements gel so well? What's with Ben's accent? Is Lex Luthor a furry? Lock, load, and then subscribe and share!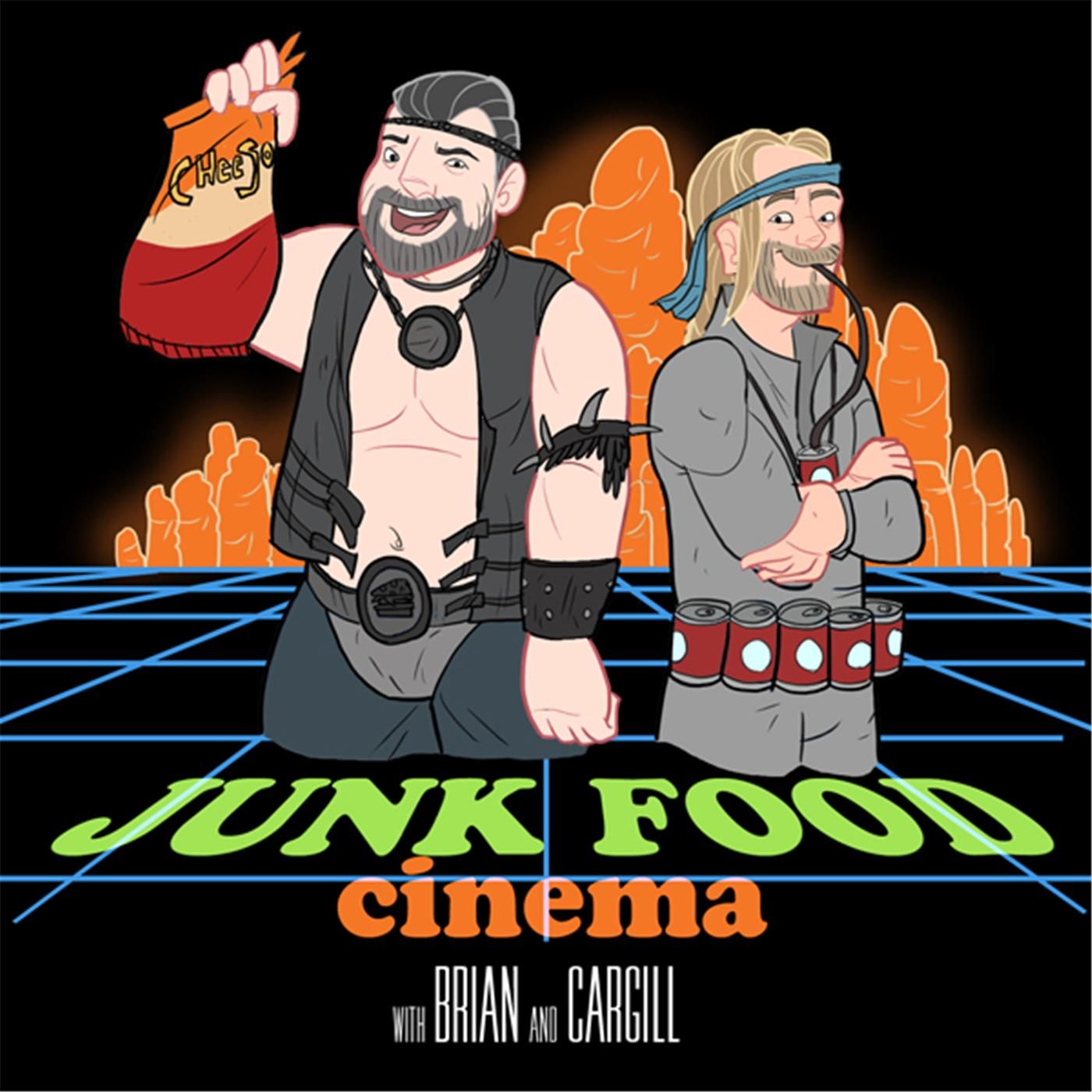 August Rush
2021-07-1601:02:25
Welcome to Cargill's House, a month-long miniseries curated by our own smoky-throated miscreant! First up, a movie that beautifully combines Cargill's love of coming-of-age films and movies about musicians: August Rush! Download and share now! Don't forget your...rumble pack?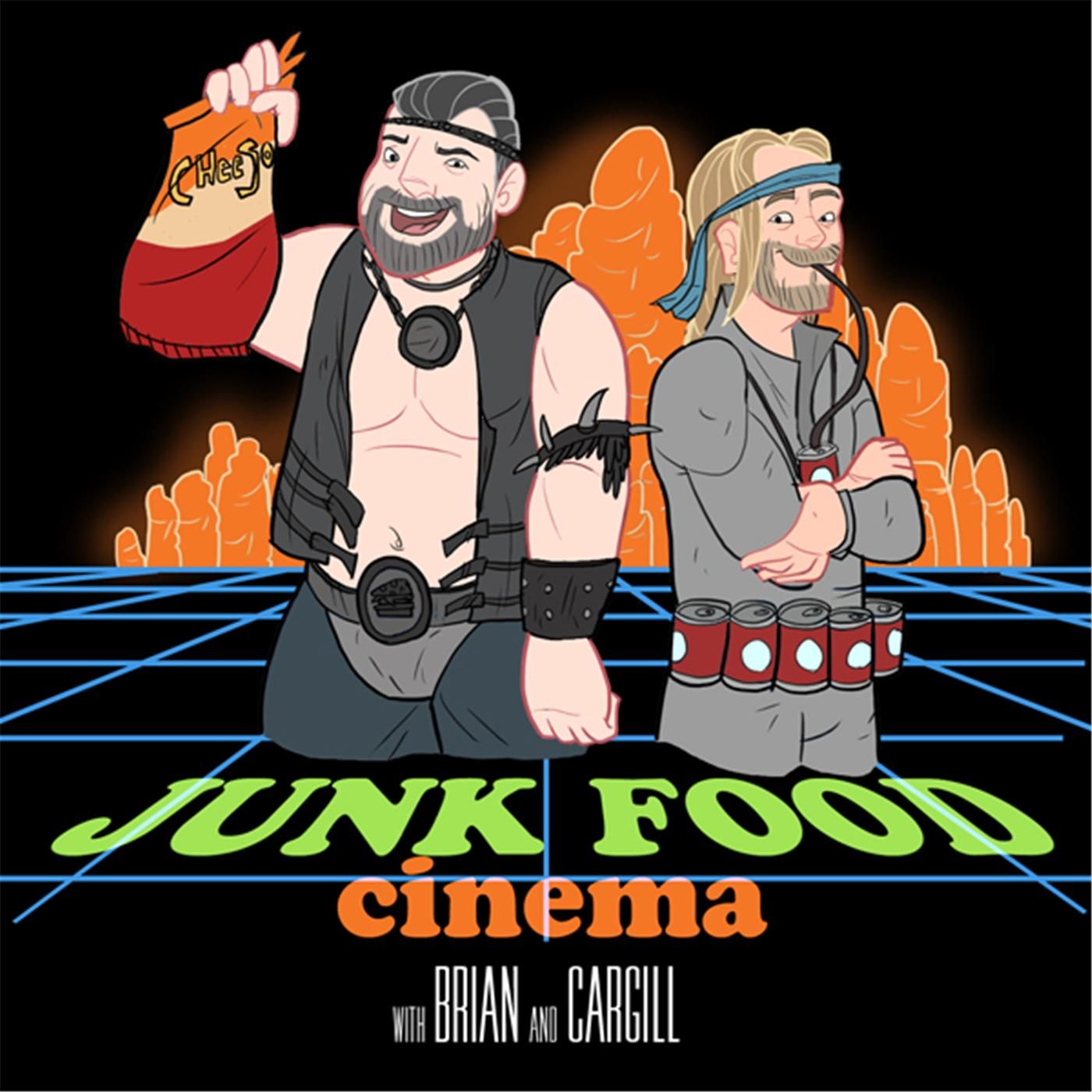 The Long Goodbye
2021-07-0901:09:57
In fulfilling the very last Patron request, Brian & Cargill hunt killers and cat food with Elliott Gould in The Long Goodbye.You say this is Brian's all-time favorite movie? That's ok with me. Don't take too long to download and share!
Brian and Cargill are joined by RageSelect's Professor Jeff to discuss possibly the most successful seventh franchise installment of all time: Furious 7!Don't worry, they all cry at the end. Race to your devices to listen and subscribe!
As One Furious Summer races on, Drew McWeeny (80s All Over) joins Brian and Cargill to get totally tanked on Fast 6! Is it a movie or a Saturday morning cartoon? Does it matter at all? How do you say "I love you" in car? Which cast member is selling hot dogs at the airport? All this and more madness await, speed to your devices to download and subscribe!
The ladies from the Xanadu Cinema Pleasuredome podcast stop by to discuss the Fast & Furious entry so nice we've now covered it twice: Fast Five! Grab your bananas and get ready!
One Furious Summer is really starting to get FAST & FURIOUS as Brian is joined by the Double Toasted ride-or-die crew of Korey Coleman & Martin Thomas to discuss the fourth film in this expeditious, angry franchise!
One Furious Summer spins out of control as Brian is joined by director Joe Lynch (Mayhem, Creepshow Season 2) to get shifty with The Fast and the Furious: Tokyo Drift.Joe tells stories of actively participating in Tokyo street races, being chased by police, and having dinner with the Yakuza. Yup.Slide wildly to your devices to download and subscribe!
As One Furious Summer races on, Brian is joined by his friend Todd Gilchrist (Fangoria, Variety) to celebrate the unfairly maligned second entry in the franchise. The guys discuss the Miami vibe, the music, and why trailer god Tyrese is the hero this franchise needs, even if he's not the one it deserves. Race to your nearest device to download, listen, and subscribe!
United States