Discover
Junkfood Cinema
Claim Ownership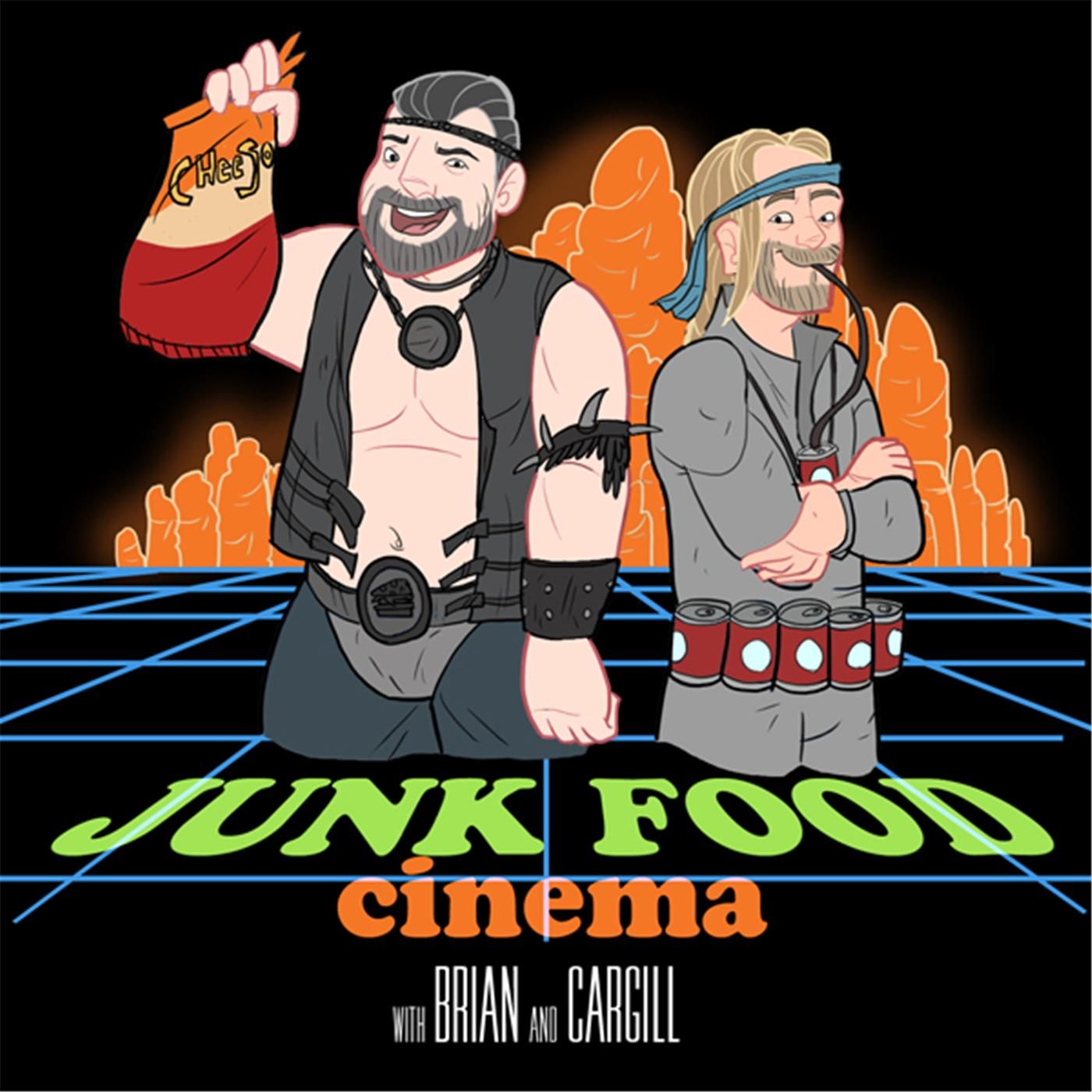 Quigley Down Under
2021-12-0301:07:35
Brian and Cargill get (out)back to basics as they set their sights on Quigley Down Under!Download and subscribe to ensure a g'day!
For Thanksgiving, get ready to stuff your eyeballs with madness as Brian is joined by longtime Alamo programmer and author Lars Nilsen (Warped & Faded) to discuss The Visitor (1979).You…may not be prepared for this one.Pick up Lars' book at Mondo now! https://mondoshop.com/products/warped-and-faded-weird-wednesday-and-the-birth-of-the-american-genre-film-archive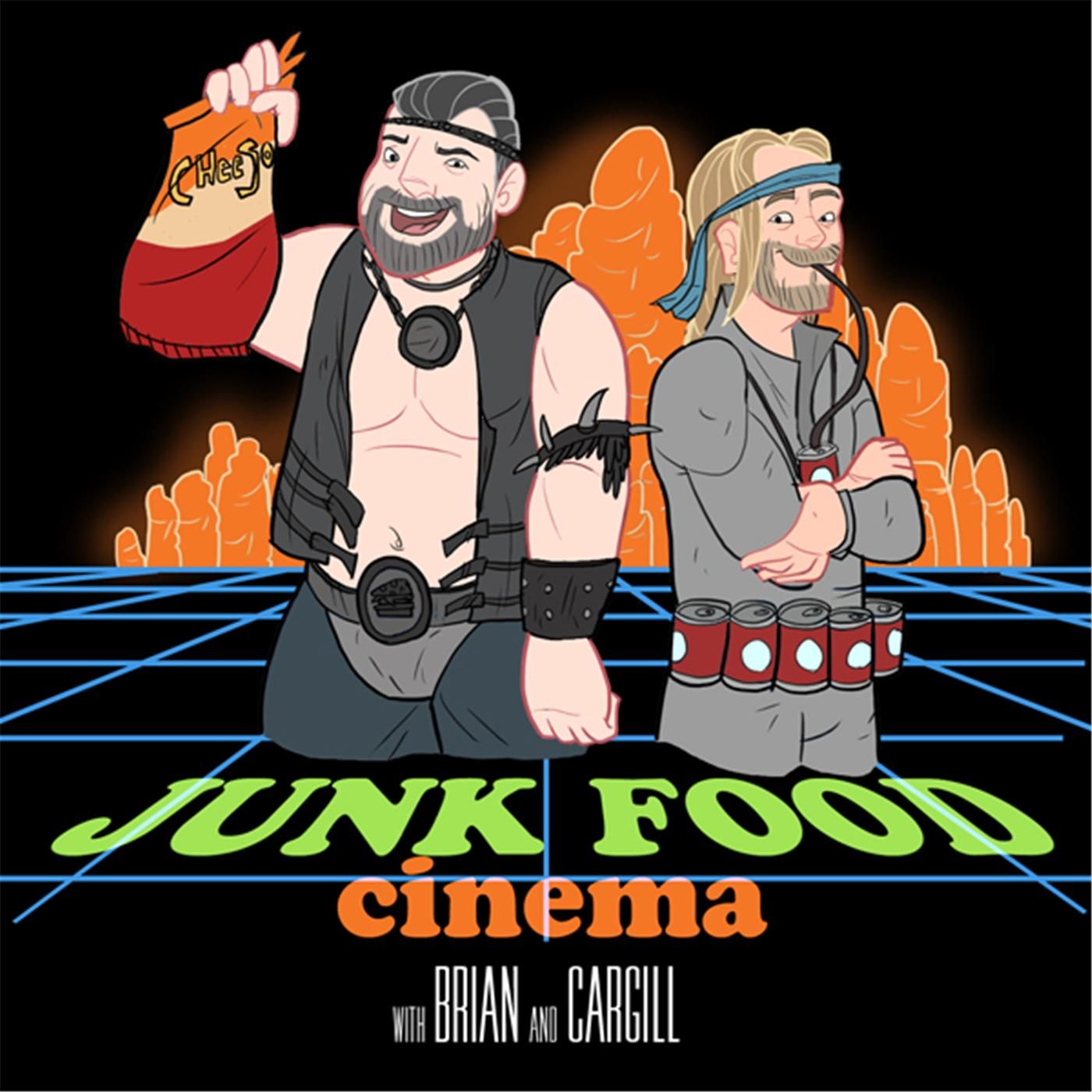 Iron Eagle
2021-11-1901:08:47
Brian and Cargill take to the skies to save dads and start international incidents with Iron Eagle!
Marvel's Wastelanders: Hawkeye is the second installment in the Marvel's Wastelanders audio epic. Forty years ago, the villains of the world rose up and killed all the heroes. Well, all the heroes that mattered. The sole survivor of the Avengers, Hawkeye (Stephen Lang) is now a sideshow freak, re-living the worst day of his life for paying audiences. He's surly, broken, and losing his sight, but there's still that fire in him to be a hero, to avenge his friends. And he's ready to do what needs to be done: killing every last person responsible for the deaths of those he loved the most. Marvel's Wastelanders: Hawkeye is the second installment in the Marvel's Wastelanders audio epic. Written by J. Holtham (Supergirl, Jessica Jones), directed by Rachel Chavkin (Hadestown), with sound design by One Thousand Birds and an original score by James Harrison Monaco and Jerome Ellis. Learn more at marvel.com/wastelanders.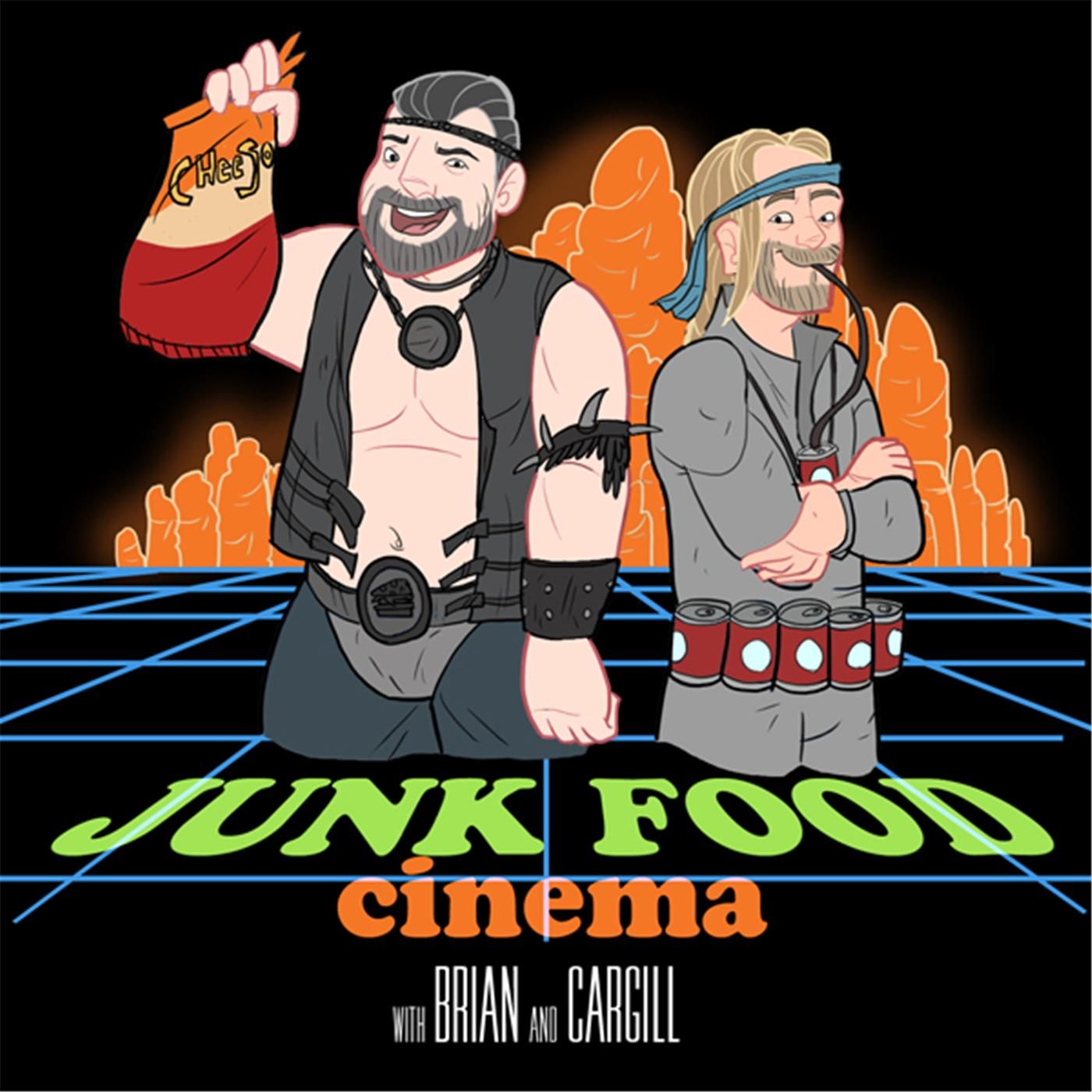 Backdraft
2021-11-1201:20:34
Brian and Cargill get fired up about one of their favorite movies: Backdraft! Download the episode while it's hot!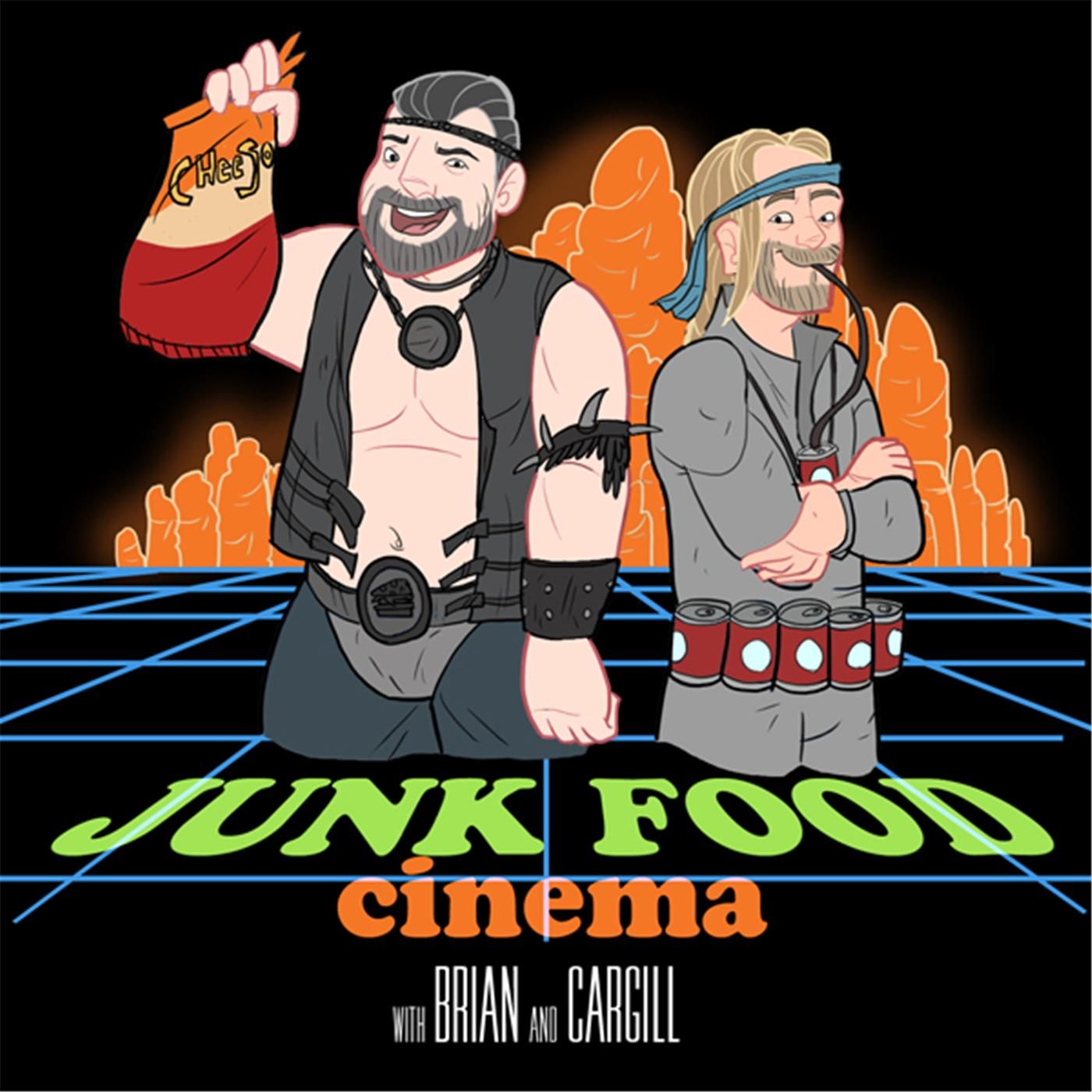 Red Sun (1971)
2021-11-0401:12:08
It's east meets western as Brian and Cargill do their best to honor 1971's Red Sun....and do a LOT of Charles Bronson impressions along the way. Enjoy the episode? Why not subscribe and consider supporting us on Patreon! www.patreon.com/junkfoodcinema
The great Ken Reid from TV Guidance Counselor joins Brian to discuss the wildest, weirdest, and killer-dolliest made-for-TV horror flick of all time: Trilogy of Terror! Happy Halloween! Check out Ken's podcast! http://www.ikenreid.com/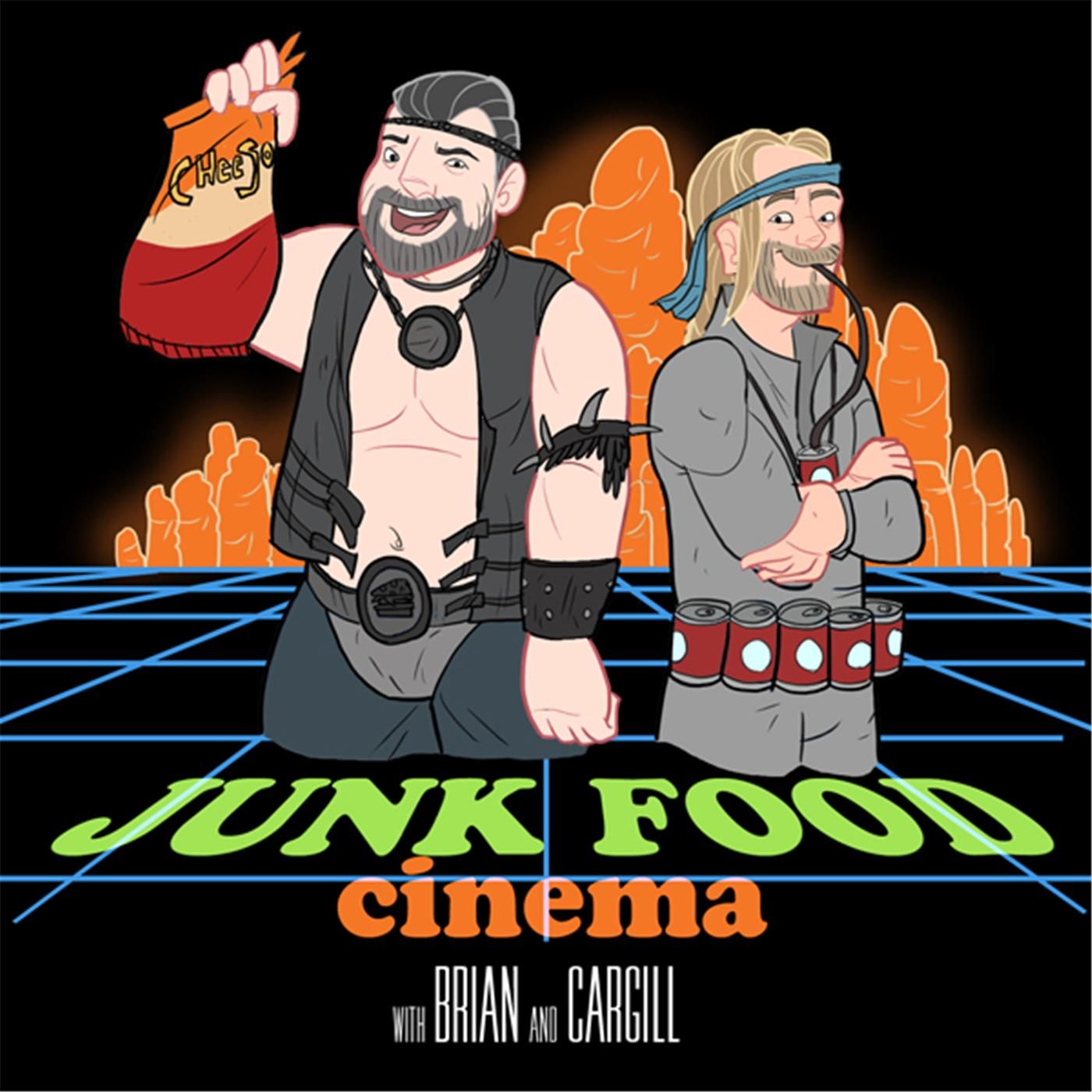 The Prophecy
2021-10-2101:10:02
Father Brian and St. Cargill do battle with angels and hot devils in The Prophecy.Be not afraid, children, the Walken impressions are bountiful.Thou shalt download and subscribe.
Phenomenal standup comic/podcaster Daniel Van Kirk (Pen Pals, Dumb People Town) joins Brian to share their emotional connection to 2002's Equilibrium!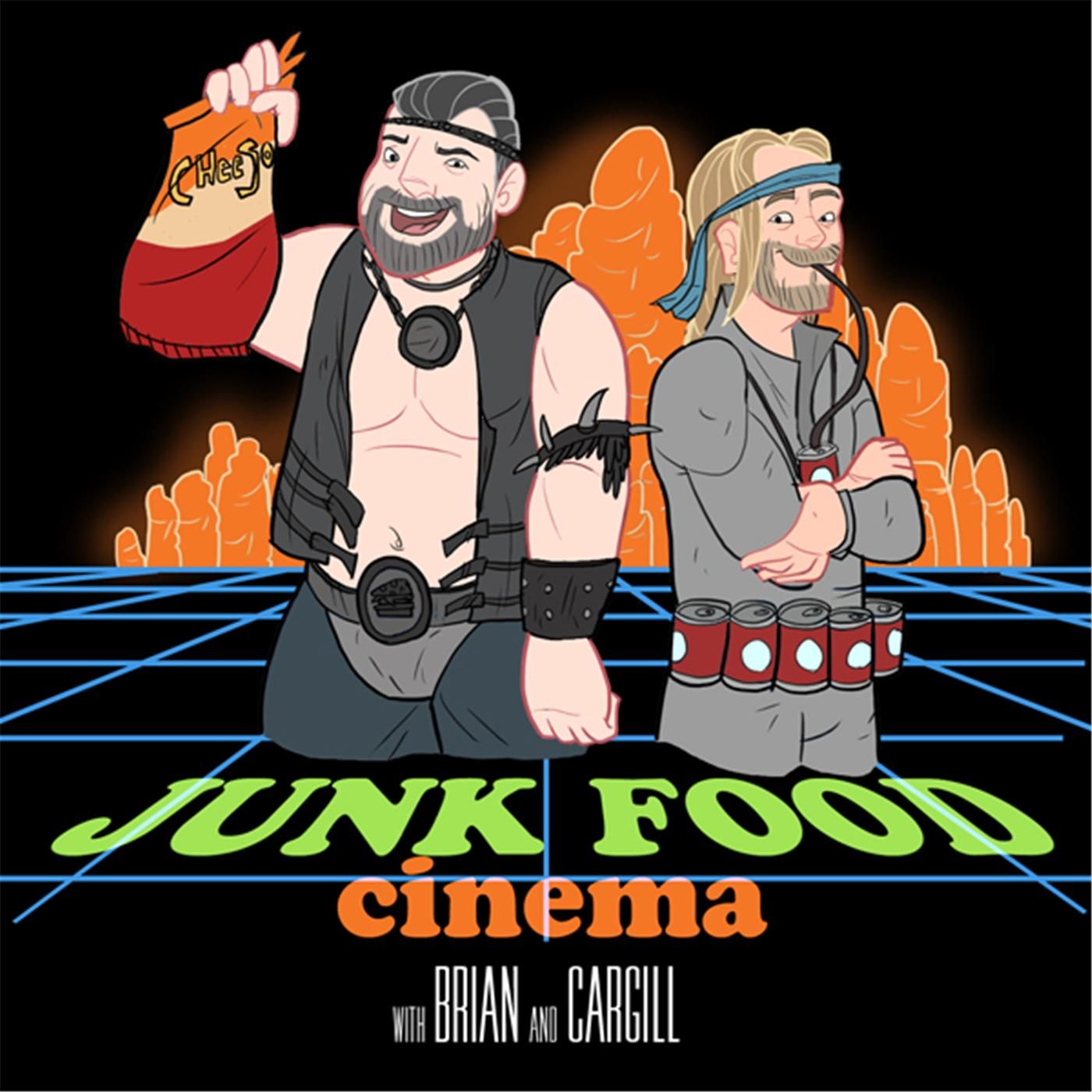 Halloween Franchise Extravaganza
2021-10-0801:47:50
Brian and Cargill travel to Haddonfield and back to rate and review every entry in the still-thriving Halloween franchise.They discuss everything from candy corn to The Cult of Thorn! Enjoy!
The always fantastic Scott Weinberg joins Brian to dig deep into their shared love of Tremors!If you think this episode is Perfection, make sure to subscribe!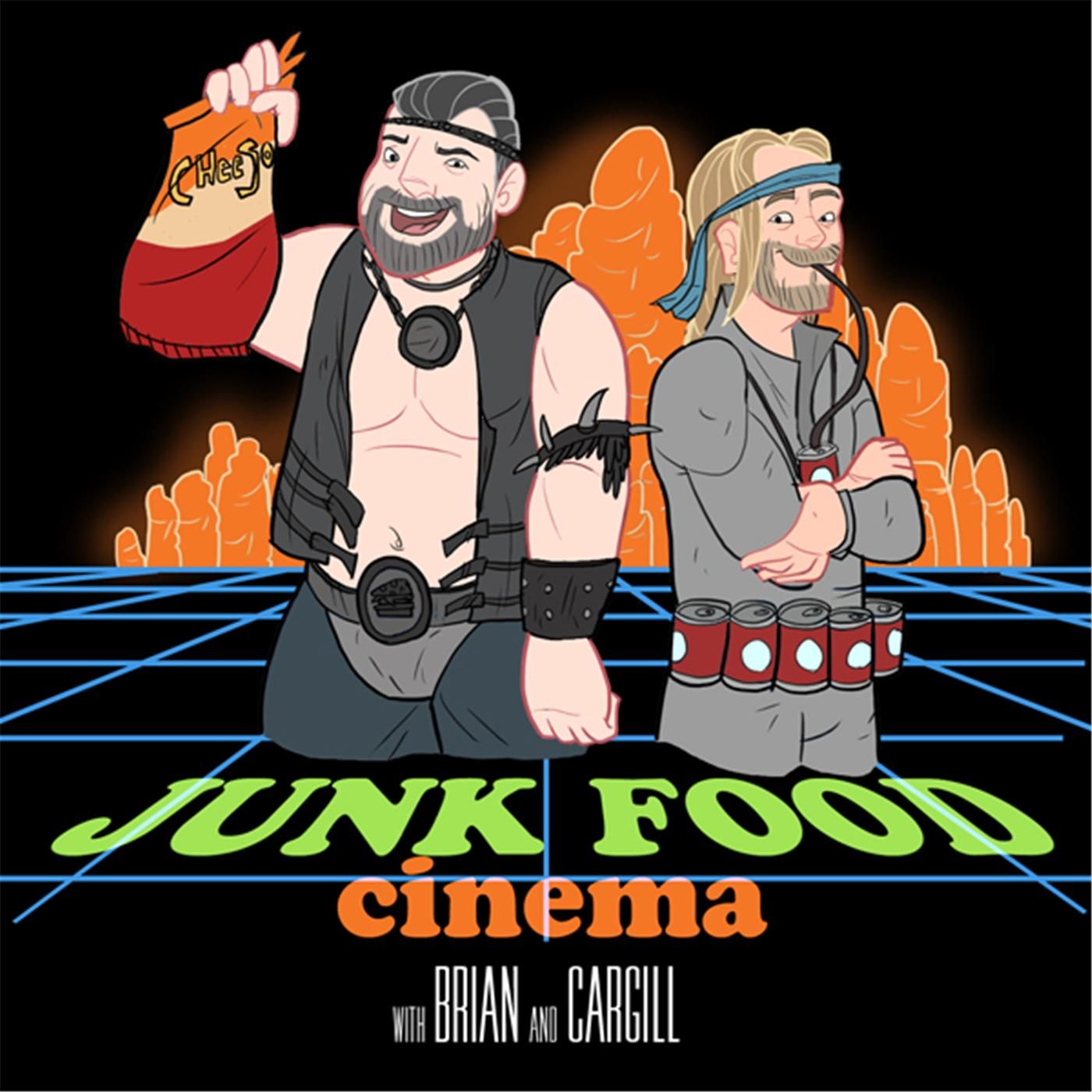 Demons
2021-09-2401:11:39
Brian and Cargill head to the old dark movie house and are immediately turned into Demons! Italian horror, literal music videos, and great cinematic project managers all await you inside! Enjoy!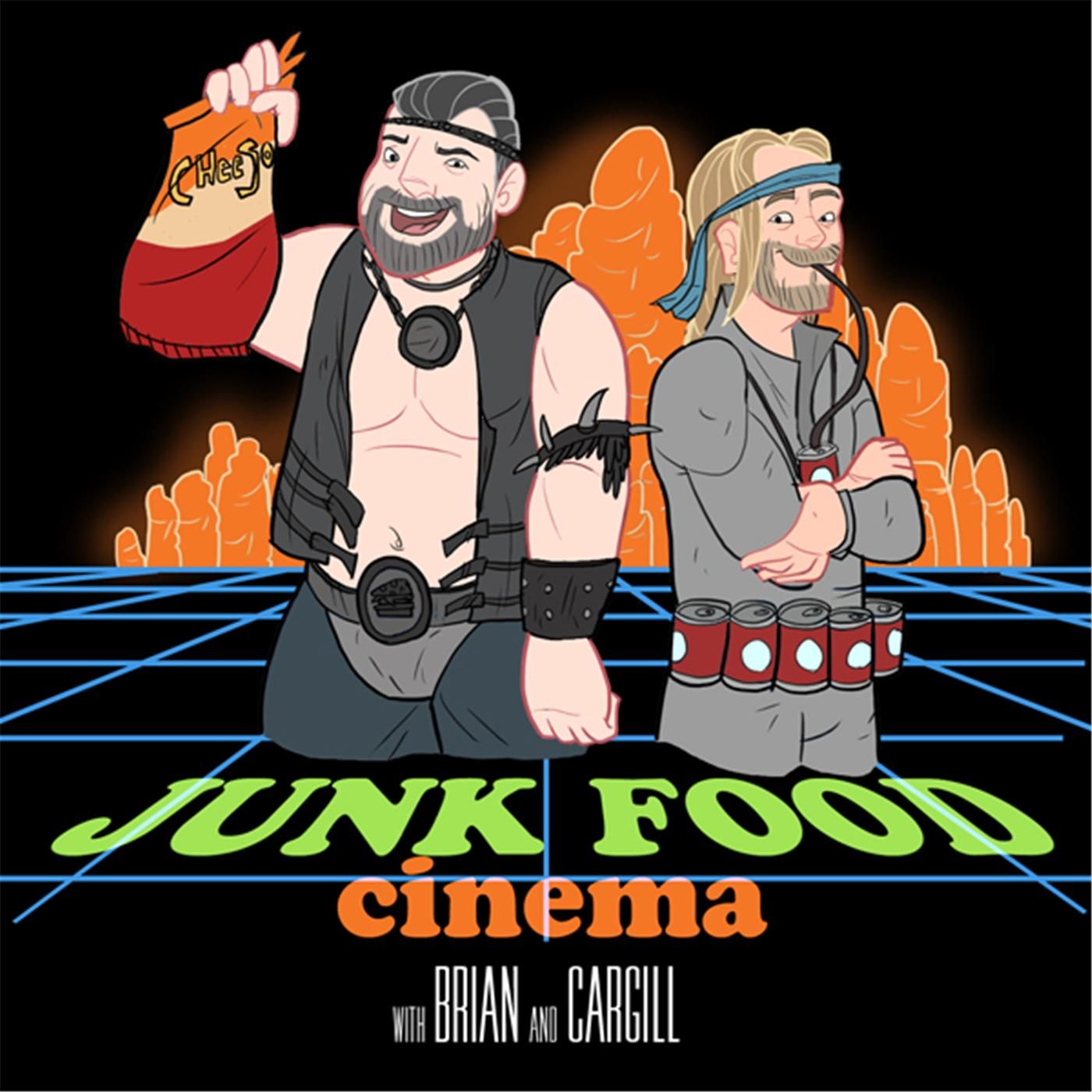 Hellzapoppin'
2021-09-1601:04:23
Brian and Cargill take to the vaudeville stage to crack some wise and break the fourth wall with Hellzapoppin (1941)! Enjoy, cads!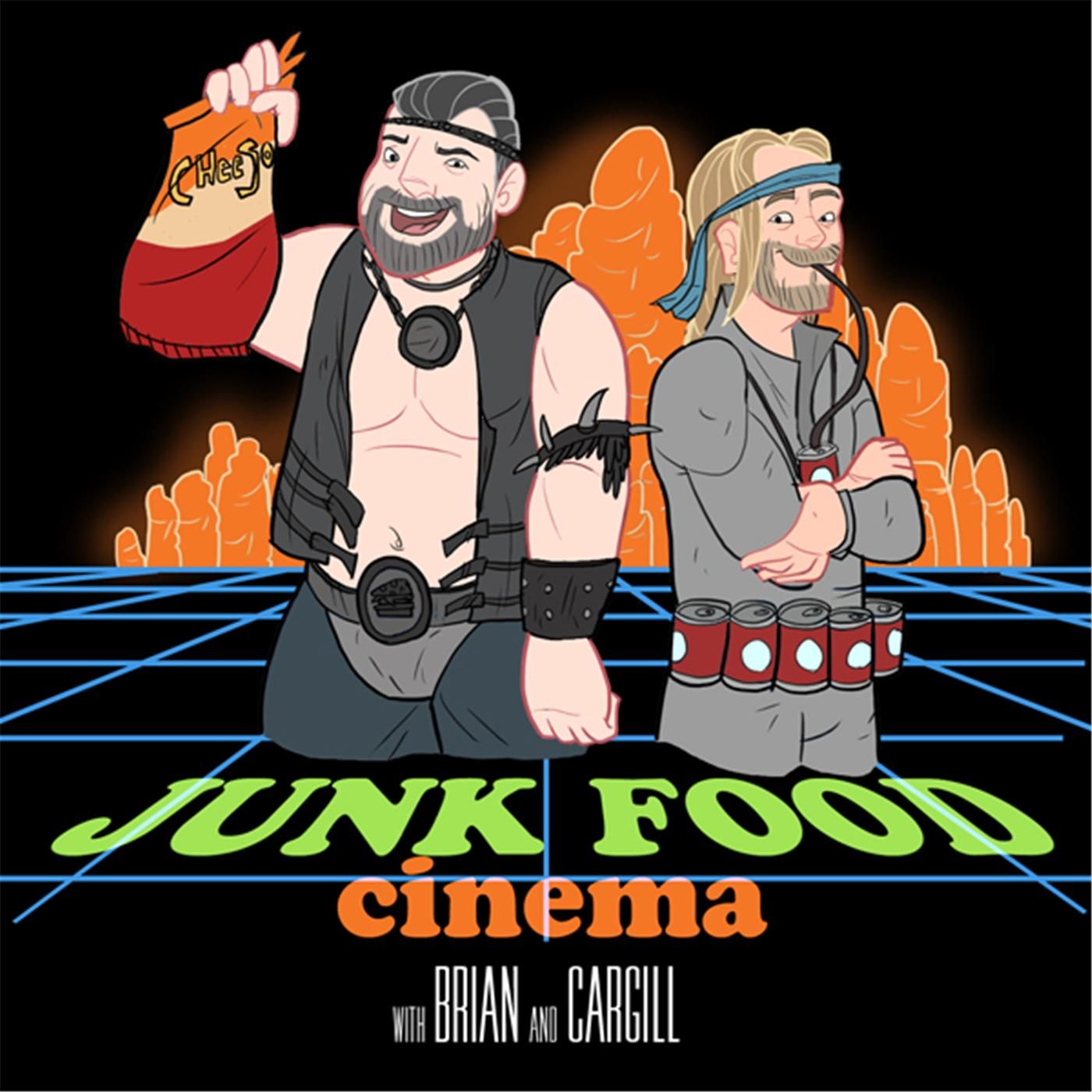 Roll Bounce
2021-09-1001:14:12
Strap on your skates and prepare to boogie down as Brian and Cargill get funky with Roll Bounce!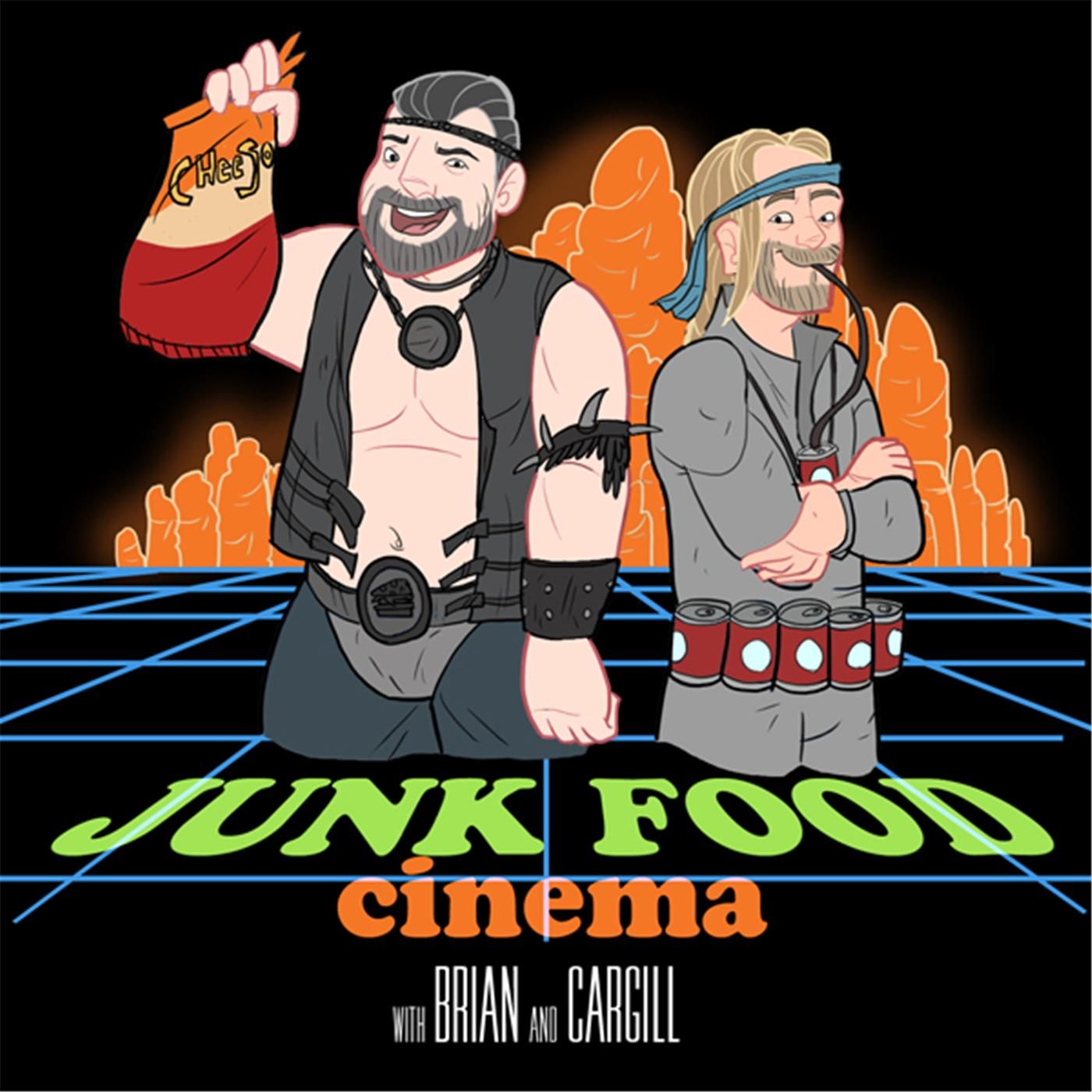 Jackie Brown
2021-09-0101:12:03
Brian and Cargill are here to (rum) punch up your week as they ride shotgun with Jackie Brown! Plus, Brian unearths a previously-lost audio interview with one of the stars of the movie! Enjoy!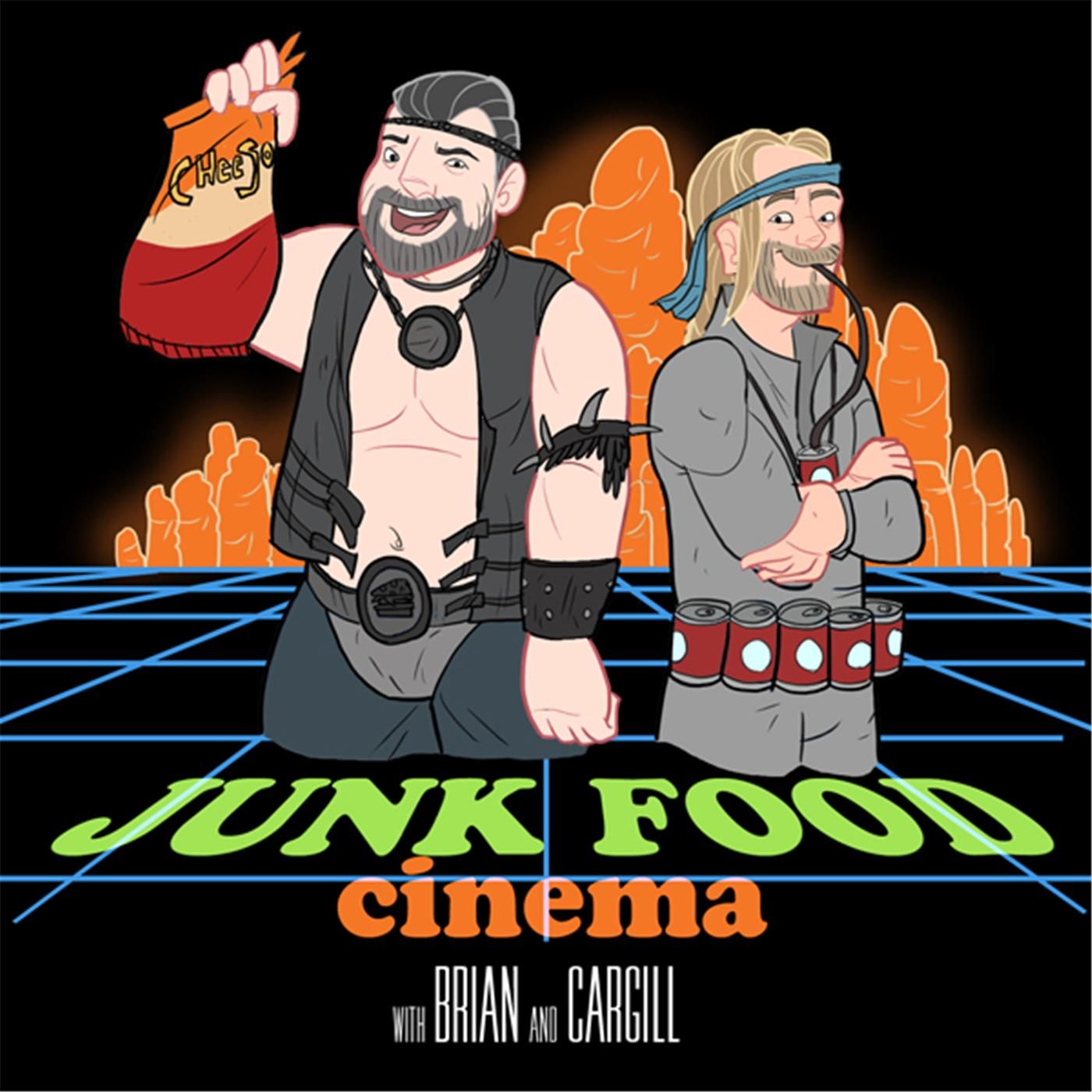 Shogun Assassin
2021-08-2701:15:16
1
Brian and Cargill walk the road to hell with the Shogun Assassin! Draw your swords and join us!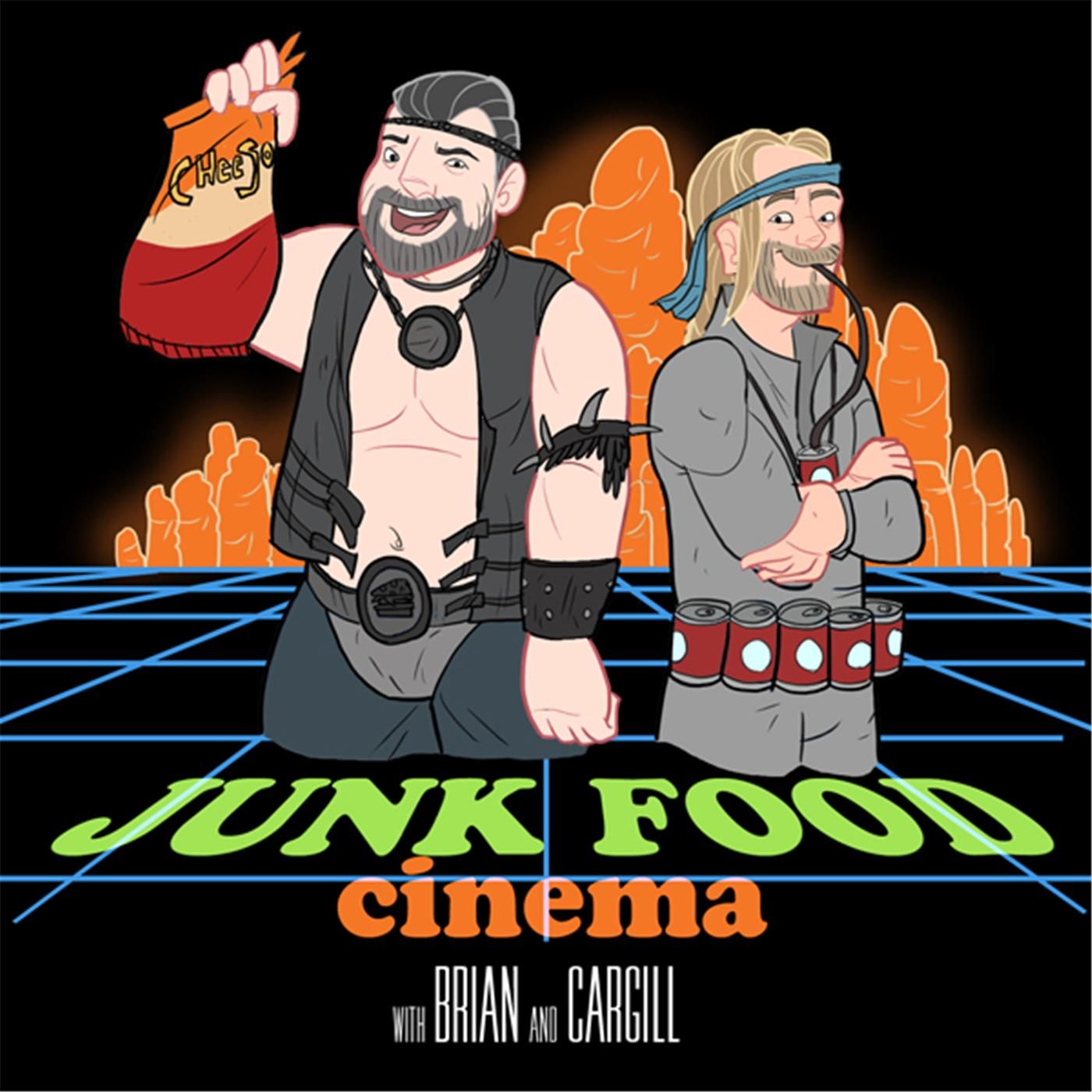 Blind Fury
2021-08-1201:06:01
Brian and Cargill sling swords and...pints of Guinness (?) as they take on Rutger Hauer, mullets, and terrible crime bosses in Blind Fury! Unsheathe your podcast device to listen and subscribe!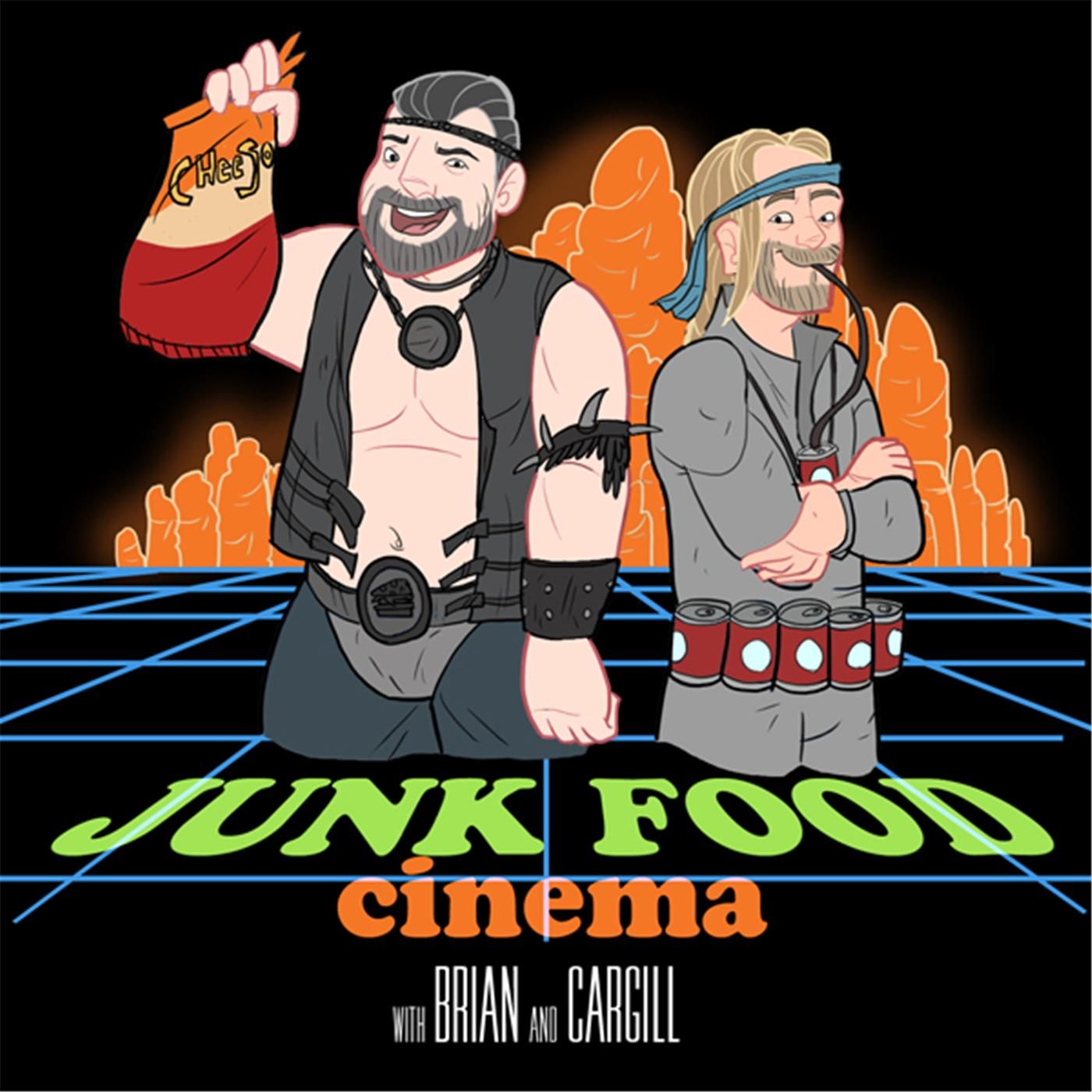 Zero Effect
2021-08-0501:16:49
Brian and Cargill wrap up Cargill's house by investigating Zero Effect, Bagel Bites, the downfall of Tab cola...and more?Enjoy!
As Cargill's House moves...outside, get ready to press start on an episode filled with adventure, excitement, and rage against the IMDB! Listen and subscribe before it's game over!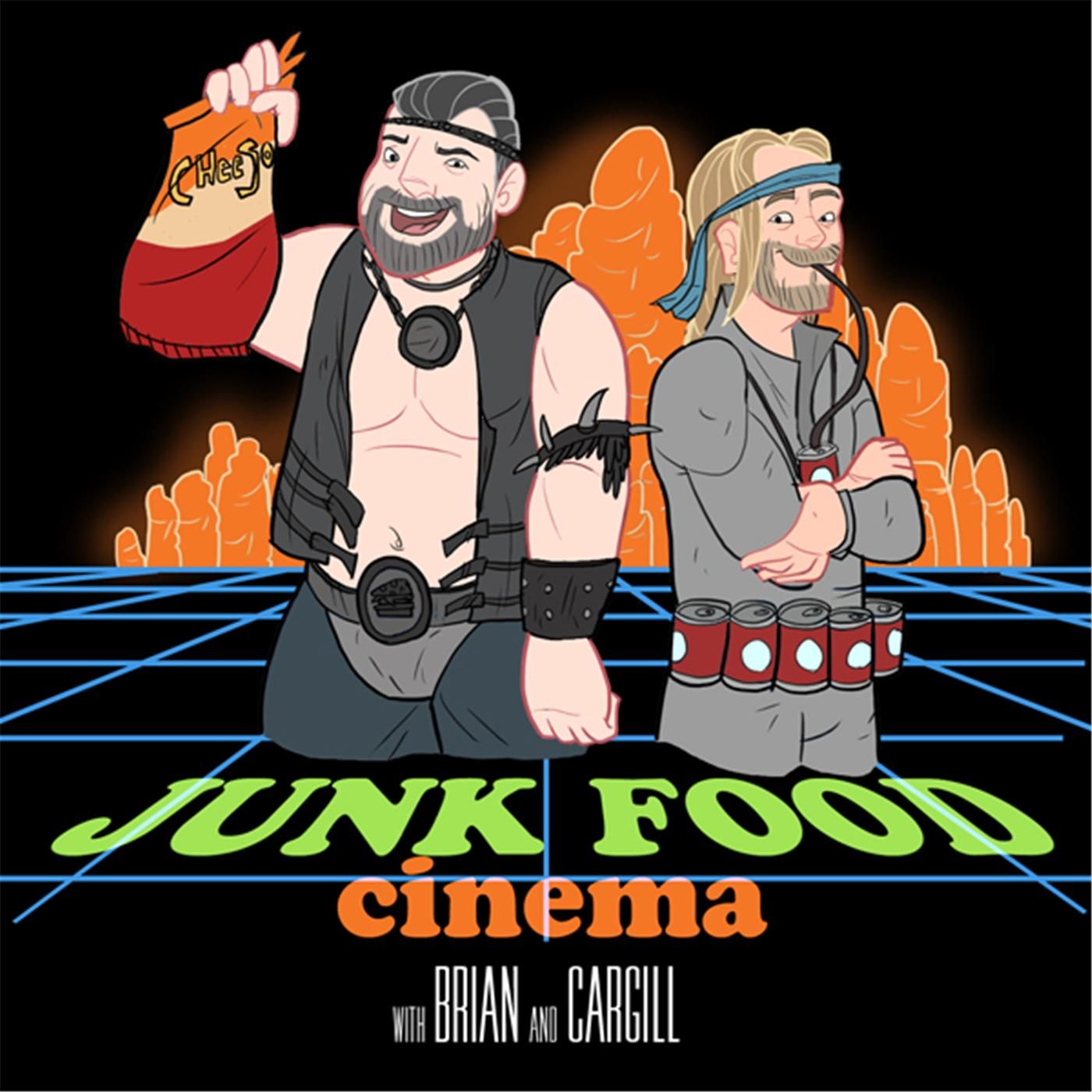 Smokin' Aces
2021-07-2201:00:48
Two weeks into their Cargill's House series, and things go balls-to-the-wall insane at Junkfood Cinema as Brian and Cargill try to survive Smokin' Aces!How do all these story elements gel so well? What's with Ben's accent? Is Lex Luthor a furry? Lock, load, and then subscribe and share!
United States