Discover
Spiritual Sunshine
Claim Ownership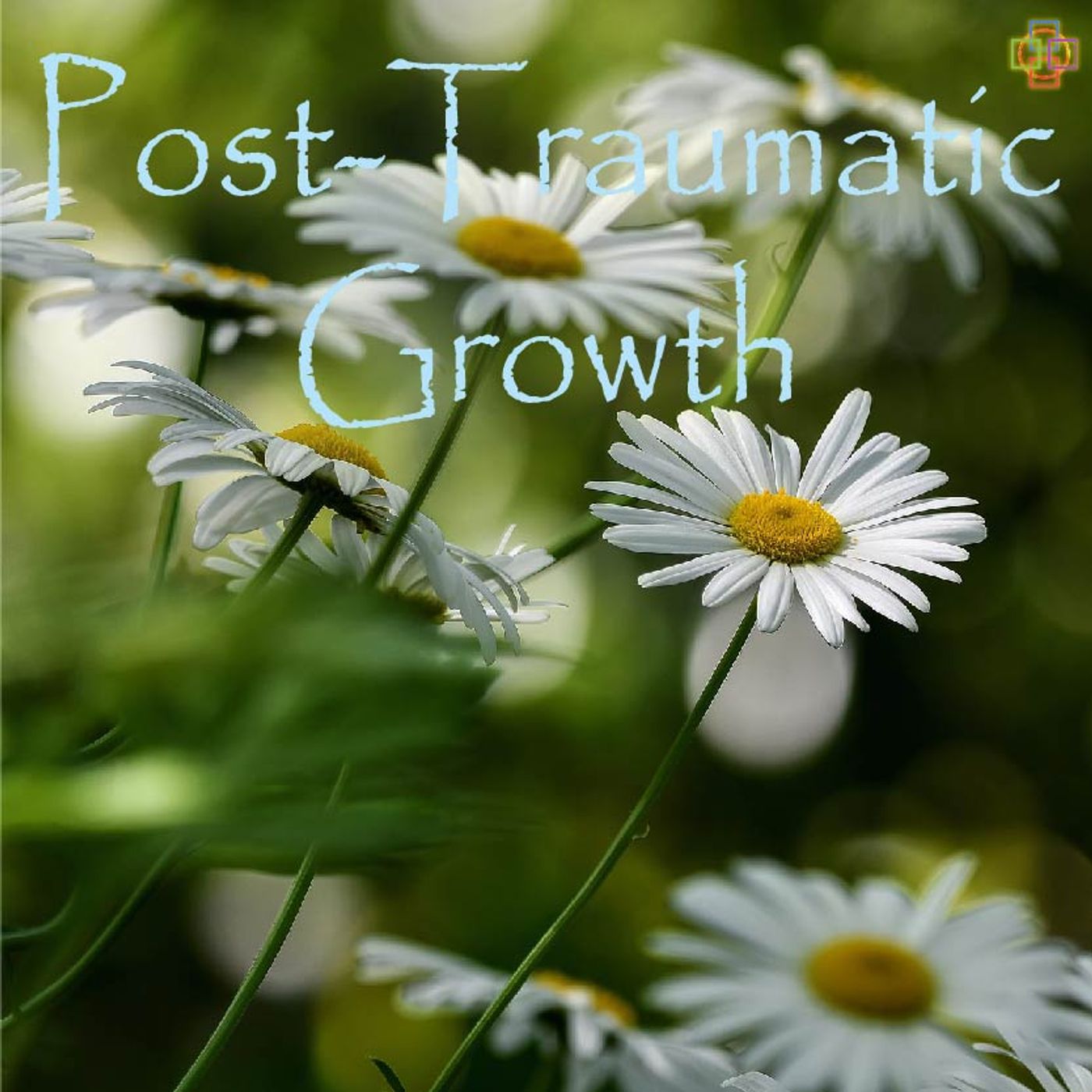 Most of us carry some amount of trauma and trauma response with us, even if we don't realize it. Traumas aren't always as easily diagnosed as X, Y, or Z, and can even be sourced from general social structures, such as the negative impacts of capitalism or of certain social norms that haven't held space for us. Lesser known or appreciated, however, is the growth that can be found through healing from trauma and using the challenges in our lives as a springboard for positive transformation. Unlike the negative effects of trauma, these positive responses aren't typically immediate, and often take years or lifetimes to grow and fruit, although they can be helped along through mindfulness work and the power of our God-given presence. Similarly, our earth is now poised to continue its plunge into humanmade disaster through global warming and our negative transformation of ecosystems, or we can accept this earthly trauma as an opportunity to wake up and engage with our natural selves and world to create a time of growth and positive transformation we can hardly imagine.Read more here: https://swedenborgiancommunity.org/blog/growthToday's music: https://justinelucas.bandcamp.com/album/untangling
For such a relatively unknown mystical sage, the 18th-century's Emanuel Swedenborg sure has had a huge impact on the realm of Western art, partly due to his interfaith-Christian writings being some of the first known Western literature that took very seriously the deep integration and expression of the Divine in nature. He believed that all natural forms were symbolic of facets of God(dess), with all created things expressing aspects of the vast divine unity of love and wisdom, expressed in form and function. William Blake, George Inness, Helen Keller, Ralph Waldo Emerson, Hilma af Klint, and Nathaniel Hawthorne, to name a few, were artists deeply inspired by Swedenborg's writings and some were the spearheads of new forms of art, among other monumental achievements. Through the inspiration of Swedenborg and especially from their lives walking with Divinity, these artists expressed in different ways how the God known-by-many-names is expressed throughout the world around us, and particularly, how each of us is deeply connected to all creation and the artistic Spirit of the Holy One herself in every moment. Read more here: https://swedenborgiancommunity.org/blog/art
We continue our exploration of Emanuel Swedenborg's 18th-century book, Divine Providence, free to download on our website.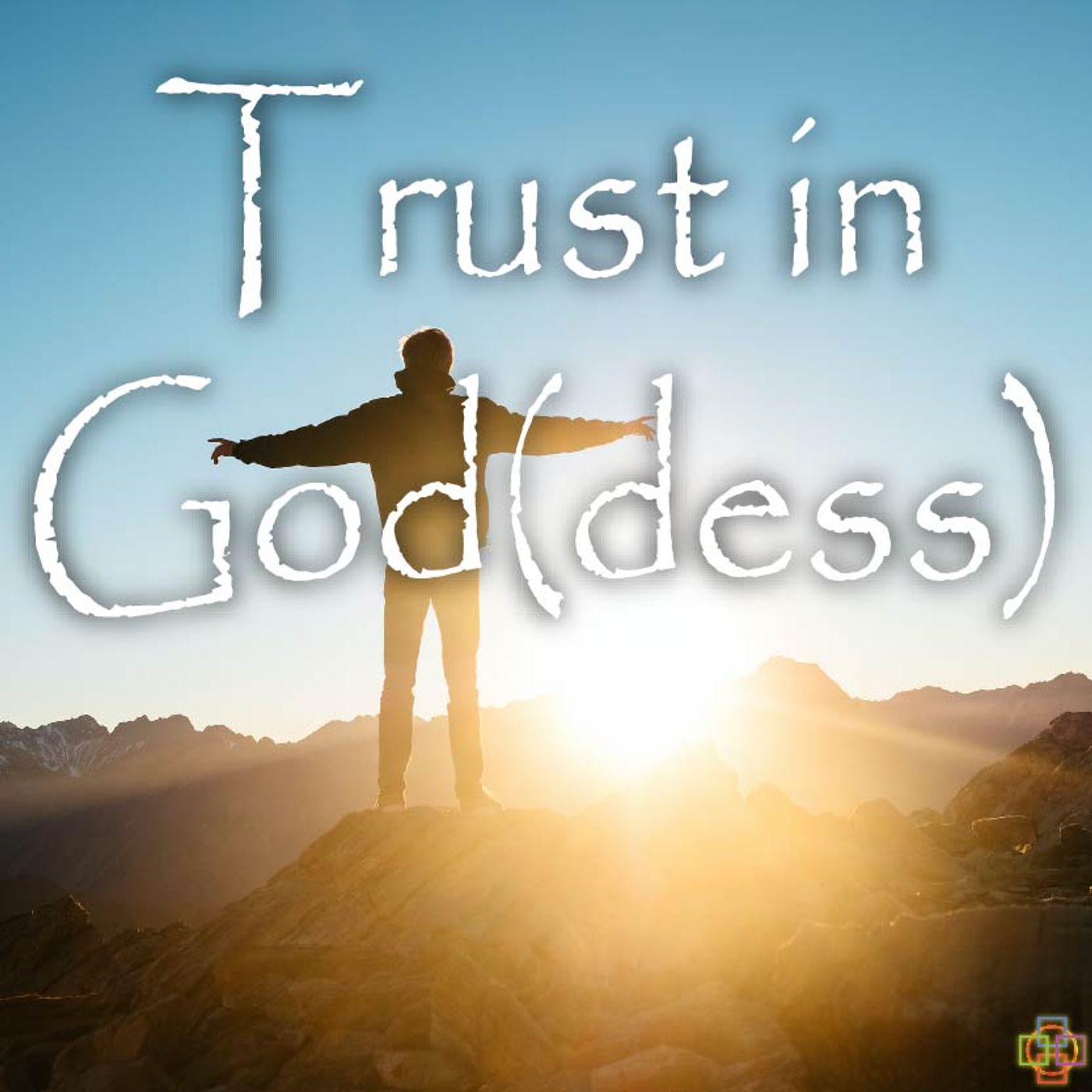 Trust can be a tricky thing, especially when we're talking about trusting Divinity itself, the God known by many names. Is God real and does God care? What are you entrusting her/him with? Ultimately, trusting Divinity amounts to trusting the present moment, while letting go of anxiety and yearnings for the future or anything outside the present moment itself. It amounts to letting go of our controlling natures, our judgmentalness and tendencies to hold others and ourselves against the grindstone – especially when we think we have a good reason. Trusting God is trusting life itself, which invites us to enter the present moment with fuller awareness of our unity with everything but with less rambling thought, noting the transient and almost dream-like quality of our own perception of the world, and coming into a sense of greater peace, wholeness, and compassion.
The scriptures speak often of the process needed to find salvation, nirvana, transcendence or whatever word that specific tradition uses to speak of finding fullness in our Divinely-sourced intrinsic awareness. Buddhist scriptures sometimes refer to butter and the churning needed to make it as an analogy for what is required to reach Buddhahood, saying that we must do the work with the power of our connectedness to Intrinsic Awareness. And our reading today from Job speaks of being tested and coming forth as gold, implying that our trials are our forging in God's fire. Despite scripture's insistence, we sometimes get repelled at the idea of having to work to find the heaven that's within us, or that we must undergo trials, saying that salvation is entirely in God's hands and may have more to do with getting the God right than anything that we have to do to find it within ourselves. However, we have but to look within to see that yes, we haven't entirely uncovered the heaven that Jesus says is within us, and to remember that all our strength in overcoming is from the Lord, known by many names, who has asked us to use it to forge heaven.
Emanuel Swedenborg's key message from his spiritual visions and his mystical interpretation of scripture boil down to two key ideas, dispel evil and love Love. He believed that these concepts naturally increase our connection with Heaven and God, no matter our tradition, because they describe what God and the universe is and is all about. Further, he pointed to scripture as being a key source of information as to what evil is and what love is, coming to the conclusion that evil has many guises but comes from a selfish, divisive mindset and a need to control, and that love seeks to uplift others as itself in wisdom, peace, and health. The trick, sometimes, is finding out just how to personally "shun our evils" and what it means in our daily practice to truly love the Divine Love embodied diversely in everything around us.
We continue our exploration of Emanuel Swedenborg's book "Divine Providence," discovering the purpose of evil and answering the ultimate question, "What's the purpose of life?" Learn more on our website: https://swedenborgiancommunity.org
The eternity of life is something at the core of many traditions, although sometimes details are scarce. After having my own near-death experience, I was attracted to others' accounts of the afterlife through similar near-death experiences, often abbreviated as "NDEs." Surprisingly, I found thousands and thousands of these accounts online and catalogued in books (just Google them!), many with similar themes and details despite coming from people across the religious and non-religious spectrum. I was again amazed to find the writings of the 18th century mystic, Emanuel Swedenborg, who not only described the universe and God(dess) in a way that spoke to my developing compassionate spirituality, but also his vast accounts of the afterlife, which described similar core details as found in the NDEs that started to be catalogued in the 1950's (thanks to the author Raymond Moody). The best part of that discovery was the corroborating and fleshed out account that God is a God(dess) of love, who resides at the centre of all beings, and that even hell can be understood to be one's continuing preference for the hell of our own making.
We are love itself. This truth is spoken by many sages and mystics alike, and yet I feel that we often miss the practical import of these words. This idea calls on us to let go of our false ideas of self – limiting ourselves to this body and mind. Instead, knowing that we are one with everything, as well as one with the essence and substance of all energy and life itself: the heat of love and its light and form, awareness. And what may seem a heady concept at first, eventually boils down to the importance of meditative consciousness, to being there for each other and ourselves in compassionate care without the falsely learned concepts of separateness and limitations of self. This is why Christ says to love others as ourselves and to find "complete unity" in God(dess). Why Buddhist sages say that we must center on compassionate awareness, seeing beyond the transient nature of duality and form as we let go of our false selves. And why the 18th-century mystic, Emanuel Swedenborg, called on us to centre on Love and Wisdom as the shared core of all being.
We explore parallels between Buddhism and Swedenborgian Christianity, an open and mystical tradition based on the writings of Emanuel Swedenborg, who DT Suzuki described as "the Buddha of the North."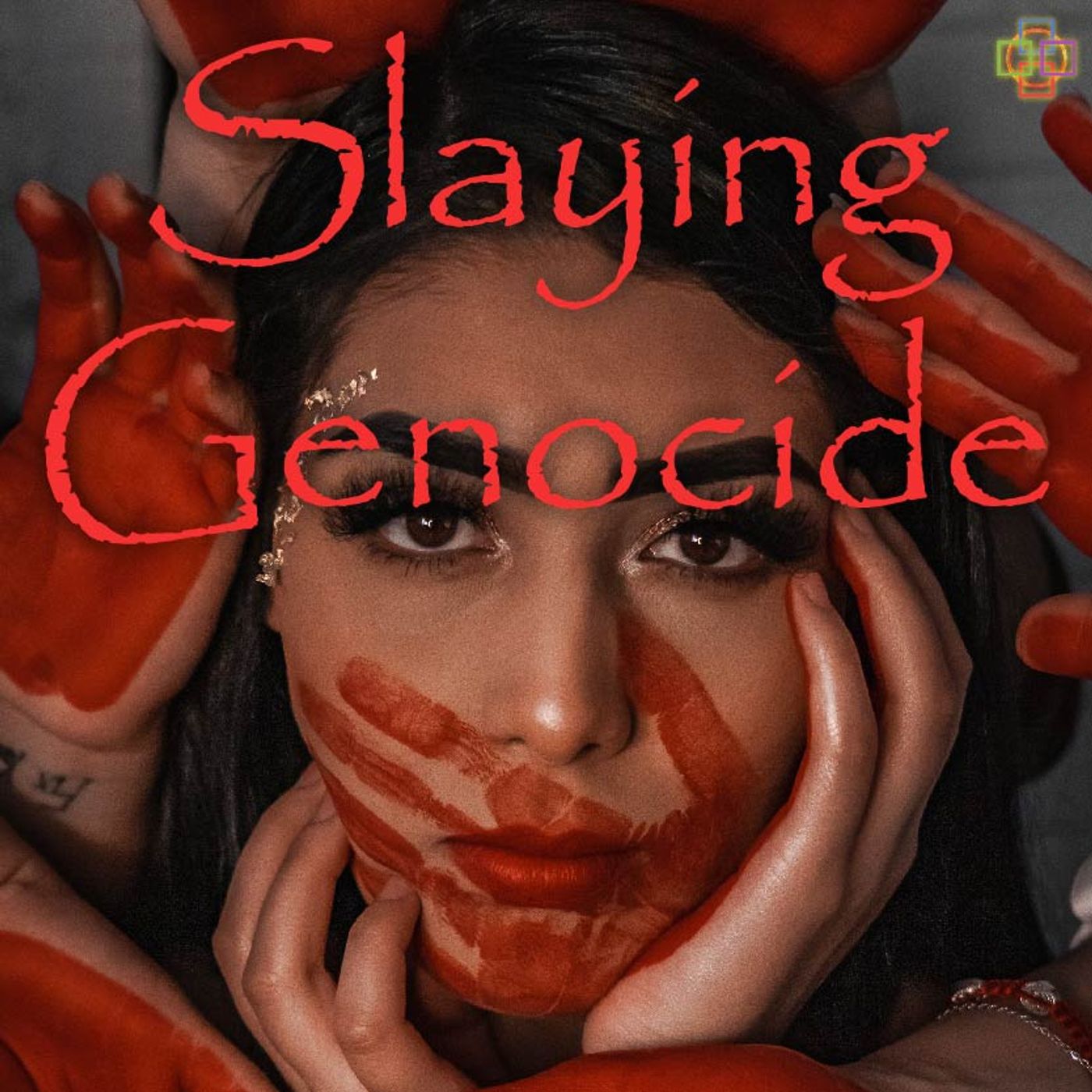 Today we continue to be called to face the West's and others' tragic past of genocide, mass abuse, and horror – particularly as many of our Western cultures forced these tragedies onto Indigenous Peoples and minorities, including in Canada and the United States. The hundreds of Indigenous children found buried at residential schools in Canada recently are a stark reminder of this and a sharp blow to the heart of many Indigenous Peoples and Canadians. We often fail to realize how our current attitudes of apathy and dismissal continue the legacy of oppressive control, distorted socioeconomic structures, and destructive hate if only because we refuse to shine light from within ourselves onto these real, lasting issues – and so may we find compassion for others as ourselves today. Scriptures themselves can also have a tragic history rooted in genocide, as we read in the Jewish and Christian Bibles, and so, during these few days when we typically celebrate both Canada Day and the U.S. Independence Day, let's not shy away from facing these deeply ingrained veins of hurt in order for us all to finally find reconciliation, freedom, and healing.
Despite some's belief in the all-pervasiveness of original sin, scriptures throughout the world point to the fundamental health, love, and truth at the core of the human spirit and at the root of our minds – albeit, sometimes covered over with hurtful tendencies from ignorance and fear often rooted in generations past. The Christian and Hebrew Bibles themselves indicate that we are fundamentally connected to God's loving truth within, that it forms us, and that she can transform our minds if we but actively reconnect with the inherent nature of our internal light from her (no matter our tradition). This Divine light of love and truth within is the only thing we every need, although we seek for it outside of us. It invites us to identify with and experience the light of loving truth at the core of everything as part of ourselves, opening our hearts to our collective unity in diversity and what we always truly are.
We continue our exploration of the 18th-century mystic Swedenborg's book "Divine Providence" and discover that he believes that God(dess) with the Spiritual Sun are the root of all things.
Thoughts are like the ripples on the surface of a river, just transient glimmers of awareness – hinting at the depths below. For whatever reasons, we have come to identify so much with our habitual ripples we miss the enormity of the river of life within – taking its vast depth, clarity, and peace to be a pit of emptiness as we fearfully try to color over it. When we turn more toward that river of life at our core by letting the ripples pass us by, dipping into the vastness of awareness with meditative and prayerful practice, we find that we become cleansed and renewed in its flowing holy water. In the book of Revelation, "the river of the water of life" is described as flowing from God into the centre of the heavenly city – I think inviting us as we read it to turn toward that river of the water of life flowing at our own heavenly centre, amidst the garden of all our gifts and expressions of life in their diversity.
We start our exploration into the 18th-century mystic Emanuel Swedenborg's book, Divine Providence - exploring how creation works and why there is evil.Download the book for on our website: SwedenborgianCommunity.org
The notion that we must die to ourselves "in order to live" is a striking one, uplifted by many Buddhist and Hindu Jnanis, as well as Christ. The idea might seem a bit negatively self-destructive at first, and yet many of us have probably noted that living primarily for our lower self is the truly destructive force in the world! The practical element of this wise request seems to be for us to watch our minds, letting go of desires and selfish thoughts as they come up, allowing our unity with God to shine through in the peace and intrinsic love within. This "brings us alive" and "wakes us up," keeping us vigilant to the will of God(dess) and letting us finally know our true eternal selves – without the shackles and blinders of yearning, fear, false identities, and aversion.
It may seem a little self-indulgent to assume that we are one with the great "I AM" (as God calls herself in the Hebrew Bible), but in practice, I think the realization that we are one with the One can be quite the opposite – opening us up to compassion, clarity of awareness, and our deep connection with others. From a mystical viewpoint we are all one in God, all one in awareness and life itself, no matter our differences of tradition and culture. We can lean into this understanding of reality by taking the time to meditate or pray on this fundamental truth between all of us – that we are, that "I AM," for a few moments letting go of all else. In this state, we can find renewal and uncover a peace that some might call, the Prince of Peace.
Swedenborgians share their opinions about the new movie Things Heard & Seen, as well as their take on its paranormal and Swedenborgian elements!
In general, our mothers envelop us in their love and wisdom as we grow, just as we're sustained and developed within them as embryos. Similarly, we are said to be growing within God as we receive more of her Divine Love and Wisdom! This same Divinity is the source of all the greatness and care in our mothers. Indeed, the case can easily be made that our mothers tend to be the most potent and obvious image and likeness of God that we encounter in our earthly lives – except perhaps for the Divine Mother known by many names that we find within. Like a child in the womb, we are enveloped within God's Divine light of awareness and we receive our own light from it, what the mystic Swedenborg describes as the spiritual sunshine of Divine Love and Wisdom and the source of our very being. Today let's celebrate the reality of being held and developed in the wise and caring arms of God, known by many names, and rejoice in all the ways she shines – especially through our mothers and within ourselves.
The oneness of humanity is a theme hinted at or exclaimed by many traditions and ancient scriptures, and I think leaning into this awareness can serve as a healing salve for our minds and our world. However, why do so many traditions use different terms or explanations for how we are one, or ignore this often-scriptural concept entirely? What's the fundamental similarity and is it similar enough to be called the same thing? And finally, is there something fundamental at the core of our beings that unites us even in, especially in, our diversity? Read more here: https://swedenborgiancommunity.org/blog/diversity
United States