Discover
Elderberry Tales
Long ago in Bolivia, two groups of people fought. Their conflict ended in a great fire that burned up the world. Only one couple escaped to begin a new life after the terrible fire.This story was adapted by Elaine L. Lindy for Stories to Grow By, and is used on Elderberry Tales with permission.  Image from Pixabay.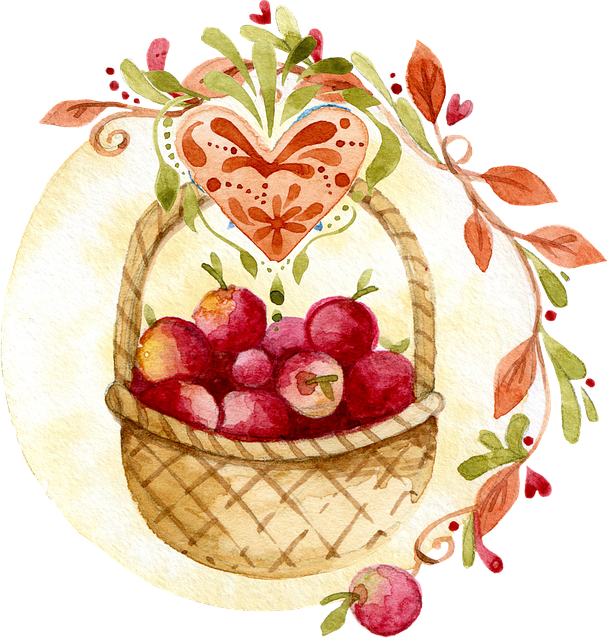 An old woman has a tree full of plums, but longs for apples. Is there a way for her to trade a basket full of plums for a basket full of apples? Find out in The Apple Dumpling Story."The Apple Dumpling" is from The Story Teller, by Maud Lindsay, published by Lothrop, Lee & Shepard Co., 1915. Adapted by Elaine Lindy, ©2001, and published on the website Stories To Grow By.  Image by Oberholster Venita from Pixabay 
Sapana, friend to the birds of prey, is distressed when she finds several of them injured by porcupine quills. When she finds the giant porcupine, she gives chase up a cottonwood tree - and right through the sky.This Arapaho Caddo tale was adapted by Elaine L. Lindy for the website Stories to Grow By, and is used here with permission. You can find a wealth of stories for children, selected for their value in developing character, at www.storiestogrowby.org. Image by Chris Robbins from Pixabay 
Here it is, the third part in our series "The Boy on the Porch". Learning to deal with loss is an important part of our emotional development as humans. During this global pandemic, we are all experiencing loss. Perhaps your family knows someone who has died of covid-19, or someone who has lost a job, had to move or been displaced. We are also all experiencing the loss, or change, in our everyday social interactions.Here is a resource to help you support your child (and yourself) during times of loss and grief:https://childmind.org/Story by William Sterr
If you haven't listened to part one yet, be sure to listen to that here first! In part 2 of this story by William Sterr, Armando and Kofi deepen their friendship. Kofi teaches Armando how to play his favorite game, chess. 
Armando finally gets to meet the boy on the porch from The Magic Library. He isn't quite what Armie was expecting, but this is the start of a beautiful friendship <3Story by William SterrIf you'd like some backstory, check out our episode The Magic Library Part One and Part Two where Armando first sees the boy on the porch.
When her two older brothers fail to return from the quest to find the healing waters of the magic lake at the end of the world, Ampata decides to head out on her own - and makes an important choice along the way. An Incan folktale, retold by Elaine L. Lindy of Stories to Grow By, used by permission. 
When Mama Lion steals Mama Ostrich's chicks to raise as her own, Mama Ostrich sets out to find another animal willing to stand up to the fierce lioness.Adapted by Elaine L. Lindy from the story, "The Story of the Ostrich Chicks," from the book, The Masai: Their Language and Folklore, by A.C. Hollis (Oxford, 1905) p. 198. Copyright Elaine L. Lindy ©2002.. Used with permission from Stories To Grow By.   Image Giacomo Zanni from Pixabay
When Tante Adela discovers a skunk in her oven, it will take the entire village to figure out how to - very carefully - remove it. This French Canadian tale was adapted by Stories to Grow By, and is used here with permission. Visit Stories to Grow By for more tales that entertain and build character. 
High in the Andes mountains of Peru lives a frog that is not like the other frogs. When she discovers a girl held prisoner by a condor, her compassion compells her to take a big risk and help the girl. Will they both be able to escape? How will this chance encounter transform their lives?This traditional tale is adapted by Elaine L. Lindy and is part of the Stories to Grow By collection, used here with permission. Visit the Stories to Grow By website for a wealth of stories that entertain and inspire, and encourage character growth for children.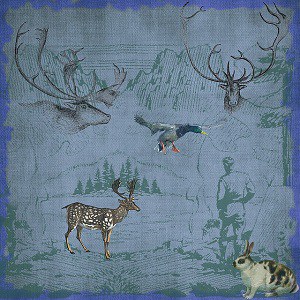 When Deer goes missing, her friends Turtle, Rat, and Crow work together to find her and help her escape. This classic story has it's origins in the Panchatantra, and has been adapted by Elaine L. Lindy from Rev. W. Knatchbull's 1818 work "Fables of Bidpai". Published on the website Stories to Grow By, it is used here with permission. 
Rejected by his first love, a young man moves to a deserted island. When he catches a mermaid, she offers him a magic ring that will give him a second chance at love - but will he take it? This story is part of the Stories to Grow By collection, and is used with permission here on Elderberry Tales. 
A group of animals want to build a house for themselves in the middle of the forest, but what will happen when the Big Bad Wolf arrives for a visit?This story is produced in collaboration with Stories to Grow By, a collection of fables and folktales from around the world, carefully selected and adapted to inspire character growth in children. 
When a flock of doves is captured in a hunter's net, they need to work together to escape. This classic story is adapted from the Panchatantra, an ancient Indian collection of interrelated animal fables attributed to Vishnusharma. This story is produced in collaboration with Stories To Grow By, an award-winning collection of stories from around the world, carefully selected and adapted to build character in children.  Image by Gerhard Gellinger from Pixabay 
Emma and Josh heard that something happened in their town. A Black man was shot by the police. "Why did the police shoot that man?" "Can police go to jail?" Something Happened in Our Town follows two families — one White, one Black — as they discuss a police shooting of a Black man in their community. The story aims to answer children's questions about such traumatic events, and to help children identify and counter racial injustice in their own lives. Written by Marianne Celano, PhD, ABPP, Marietta Collins, PhD, and Ann Hazzard, PhD, ABPP Illustrated by Jennifer Zivoin   Thank you to the American Psychological Association, and Magination Press, for permission to share this story with you on Elderberry Tales. I highly recommend purchasing a copy of this book; partly for the illustrations, partly so you can return to it again as needed, and partly so you can share it with a friend. You can purchase your own copy through Magination Press here:https://www.apa.org/pubs/magination/441B228  
Refiloe's sister is getting married. Refiloe's chickens are very dirty and she decides to wash them for the wedding. The chickens do not like being washed. Refiloe cannot find her chickens when it is time for the wedding, and everyone is in for a big surprise!This story: Refiloe and the Washed Chickens is written by Marion Drew. Illustrations by Wiehan de Jager. © African Storybook Initiative, 2014. Some rights reserved. Released under CC BY 4.0 license.African Storybook Initiative provides open access to picture storybooks in the languages of Africa, for children's literacy, enjoyment and imagination.
If you haven't yet, please listen to "The Magic Library Part 1" before listening to this episode!When we left Armie, he was having a nightmare about a chimera! In this second half, we learn what Armie's dream means, and the family returns to the magic library to fulfill their half of the bargain. Written and Illustrated by William SterrFeaturing Armando Coello and Desmond Coello as themselvesIf you're enjoying Elderberry Tales, the best way you can support us is to share your favorite episodes on social media! Help us find new listeners :)
The latest and greatest installment in the "My Mom, Detective!" series!When Armando and his mother find a little library in their neighborhood, Armando is delighted to bring home "Wonders of the World." However, strange and unsettling events start to concern him. Could it be connected to the library and the book?Written and Illustrated by William Sterr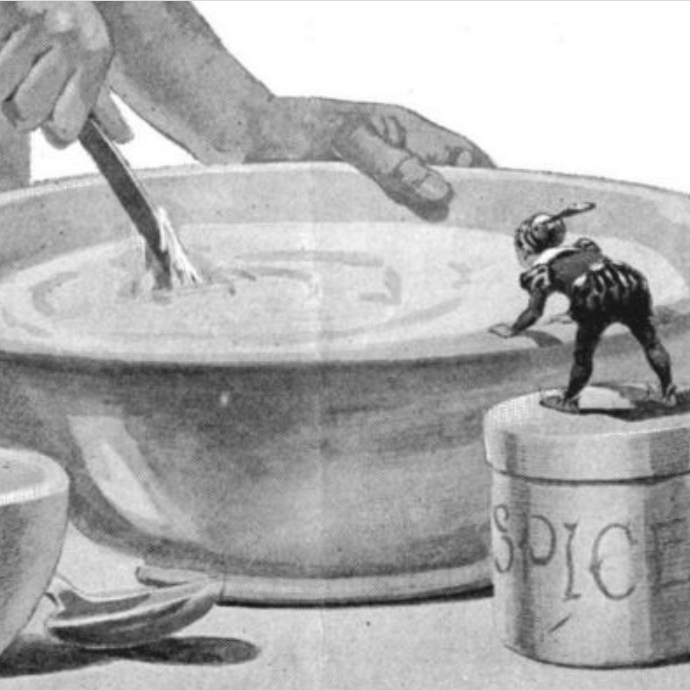 In this classic English Fairy Tale, a couple wishes for a child, even if he is only as big as thumb - and that is exactly what they get. It isn't easy being small in a big person's world! Listen to how Tom gets into - and out of - trouble.This version of the classic tale appeared in the Beacon Second Reader, by James H. Fassett, published in 1914 and available here through Project Gutenberg. 
When a cold dreary day with no food brings the roosters, hens and geese down into "the dumps," one rooster manages to lift their spirits and make the best of things. Followed by a discussion about how we can lift our mood when we face challenges and disappointments. Story by Frances M. FoxIllustrator unknownPublished as part of "The Child's World Third Reader", edited by Hetty Browne, Sarah Withers, W.K. Tate and available here.Originally appeared in The Outlook.
United States