Discover
Dead America
We are going to do a follow-up show on this topic later! https://www.deadamerica.website 
https://www.deadamerica.website
Better start talking about the wrongs. Enjoy the episode and Share us. https://www.deadamerica.website
Empathy is the capacity to understand or feel what another person is experiencing from within their frame of reference, that is, the capacity to place oneself in another's position.[1] Definitions of empathy encompass a broad range of emotional states. Types of empathy include cognitive empathy, emotional empathy, and somatic empathy.[2]https://www.deadamerica.website
Join in as we discuss Ruby Ridge, We see the wrongs and everyone should. our website is https://www.deadamerica.websiteRuby Ridge was the site of an 11-day siege near Naples, Idaho, U.S., beginning on August 21, 1992, when Randy Weaver, members of his immediate family, and family friend Kevin Harris resisted agents of the United States Marshals Service (USMS) and the Hostage Rescue Team of the Federal Bureau of Investigation (FBI HRT). During a Marshals Service reconnoiter of the Weaver property pursuant to a bench warrant for Weaver after his failure to appear on firearms charges, an initial encounter between six US marshals and the Weavers resulted in a shootout and the deaths of Deputy US Marshal William Francis Degan, age 42, the Weavers' son Samuel (Sammy), age 14, and the Weavers' family dog (Striker). In the subsequent siege of the Weaver residence, led by the FBI, Weaver's 43-year-old wife Vicki was killed by FBI sniper fire. All casualties occurred on the first two days of the operation. The siege and stand-off were ultimately resolved by civilian negotiators, with the surrender and arrest of Kevin Harris on August 30, and the surrender of Randy Weaver and the surviving Weaver children the next day.Randy Weaver and Kevin Harris were subsequently arraigned on a variety of federal criminal charges, including first-degree murder for the death of Deputy US Marshal W.F. Degan. Harris was acquitted of all charges, and Weaver was subsequently acquitted of all charges except for the original bail condition violation for the arms charges and for having missed his original court date. He was fined US$10,000 and sentenced to 18 months in prison. He was credited with time served plus an additional three months. He was then released.[1][2]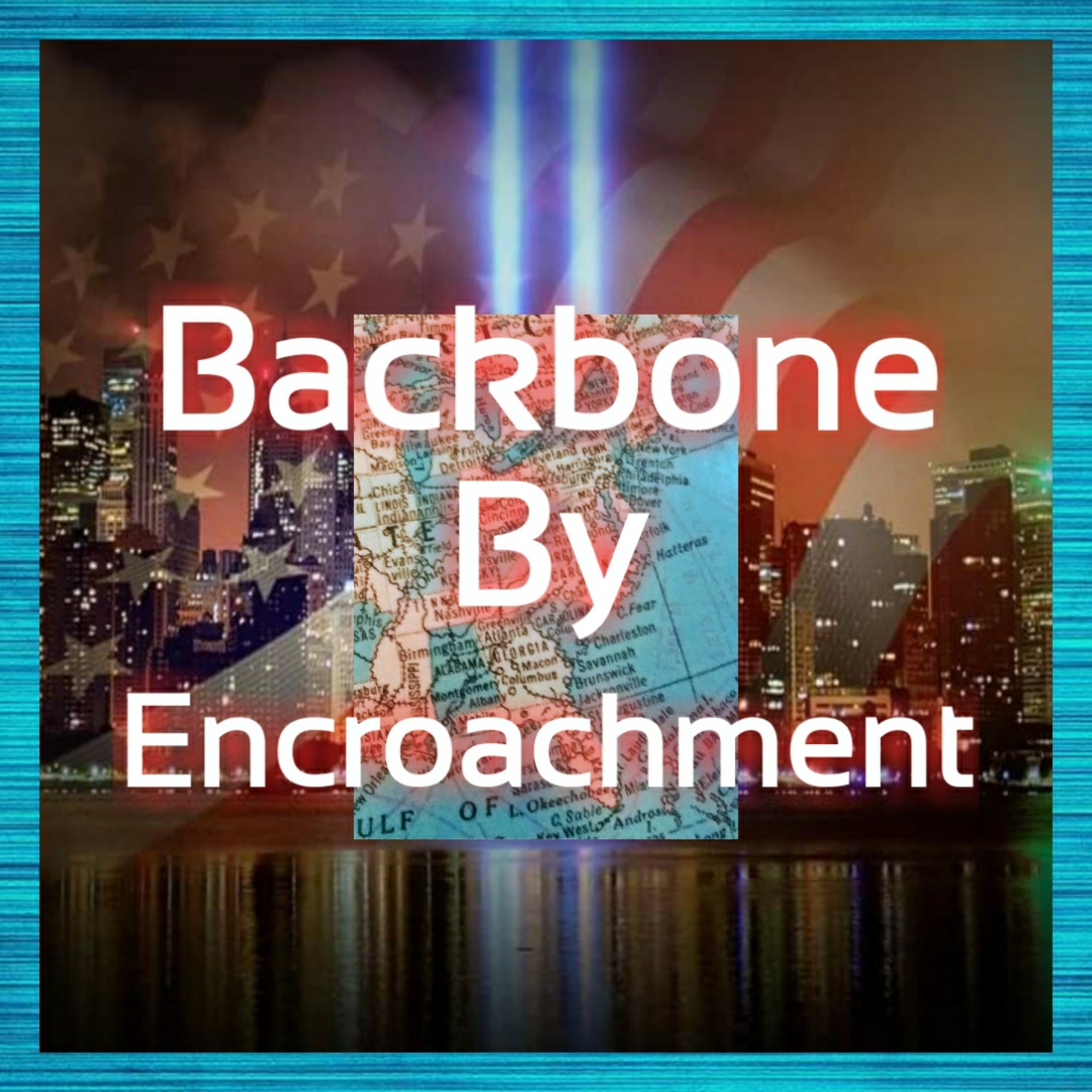 We take a look at the encroachments of America even before the United States was a nation.We need to look hard at the things we allow our government to do around the world. So often we look the other way just as they did in the earlier world wars. The weight of every decision that our government, is on your shoulders Get ahold of us at podcast@deadamerica.websitealso please Share, Like and Subscribe to our blog and podcast.https://www.deadamerica.website.  en·croach·ment/enˈkrōCHmənt/noun1.intrusion on a person's territory, rights, etc."minor encroachments on our individual liberties"synonyms:intrusion into, trespass on, invasion of, infiltration of, incursion into, obtrusion into, overrunning of, usurping of, appropriation of; More2.AMERICAN FOOTBALLa penalty in which a defensive player is positioned in the neutral zone at the start of a play. https://www.khanacademy.org/humanities/us-history/road-to-revolution/the-american-revolution/a/pontiacs-uprising https://en.wikipedia.org/wiki/Royal_Proclamation_of_1763 http://www.ouramericanrevolution.org/index.cfm/page/view/m0002 https://philadelphiaencyclopedia.org/archive/revolutionary-crisis-american-revolution/
Problems Vs. Issues
2019-07-30--:--:--
1
Problems Vs. IssuesPlease Share, Like and Subscribe to the podcast and leave a comment.We have to learn how to deal the right way with problems so we can move on with our life. Don't let issues become problems. Join in on our topics at Dead America Websitedeadamerica.websiteLife in today's world is so confusing, people tend to, not want to hear the truth. As long as the pie is large enough so that they get their piece. We witness people turning a blind eye on so much today, that is until it is directly related to them, then it becomes necessary to defend their pie.So often nowadays, people will not stand up for what is right, due to the influence money has on them. This is alarming, it takes people to be accountable for their actions before a change can occur. Accountability needs to be enforced, by the individuals that the actions that are taken directly affect.Taking action when you see wrong in the world will matter. The way you respond to each situation in your life will directly affect you and most likely everyone around you. Take time and clearly evaluate everything in your life, sometimes the littlest oversight can turn into that great big headache. Dot your I's and cross your T'sThe price you will pay in this life for doing the right thing can be taxing. Remember if you are doing it for the right reason and with the reasoning behind your efforts, You will always be doing the right thing.
Ripples!Life has lasting ripples, that will span over generations. When you compile issues with drug and alcohol addictions, things only get worse for everyone involved. Addictions can start subtly and then grow to be a monster that takes control of your family for generations. Fear is everyplace when you are nestled in the atmosphere of drugs and alcohol.  Breaking the generational curse is hard to accomplish, you need to tackle this monster with as many people in your corner as possible. Poisonous atmospheres makes way for poisonous people for generations. Only a good understanding of everything involved will get you started on your healing journey. Stand up identify what needs to be fixed and start a game plan today!Join us at our website. https:www.deadamerica.website
In today's world, we find ourselves fighting an epidemic of Propaganda. In the peak of  President Donald Trumps Presidency and all the hype we know as "Fake News," it is hard to be secure in how you find and intake media in any form. Sometimes we must dig deep into the past, to understand the direction of our world today. Many people find power so irresistible, they are willing to go to great lengths to acquire such power as to dominate over every aspect of life. The world today is a funny place, full of all kinds of people. As we live in today's fast-paced world, it is hard to slow down and see what is happening right in front of our very eyes. Everyone so eager to be the next big thing, we find people so much more willing to let the little things slide. When you let the little things slide it will keep getting worse.We depend on each other to combat the wickedness of greed and lust of power. I ask that you all do your own deep research and don't allow your own weakness to undermine your studies. Only you can be honest with yourself.Thank you for taking the time to listen to the Dead America Podcast.https://www.deadamerica.websiteCommunist Propaganda End Of the 1950s Makes You Wonder Today!Communist PropagandaUS National ArchivesPublished on Jan 5, 2017, / Creator(s): Central Intelligence Agency. 12/4/1981- (Most Recent) Record Group 263: Records of the Central Intelligence Agency, 1894 - 2002 Date: ca. late-1950s Description: This film features a conversation about different forms of Communist propaganda between George V. Allen, director of the United States Information Agency, Ernest K. Lindley of Newsweek, U.S. Army Colonel John C. Weaver, U.S. Navy Captain John Leeds, U.S. Air Force Colonel Bascom Neal, and U.S. Marine Corps Colonel Raymond G. Davis. It includes several clips from Soviet propaganda films.
Like the background music?Download it hereUS DEBT CLOCK TODAY!Did you check the debt clock above? Go ahead click the link and look. Find it at Dead America under this episode.We have to do some dramatic changes and fast to how the order of business is done here in America. Join us and let's start the movement for change, in the right way. https://www.deadamerica.website
United States