Discover
The Risk Advisor
Claim Ownership
Author: The Risk Advisor
Subscribed: 3
Played: 19
© Copyright The Risk Advisor
Description
The Risk Advisor podcast for C-Suite and security leadership, features lively discussion on security issues that matter in today's kinetic environment. Gain valuable insights to make smart business decisions for tomorrow's security!
Ransomware can paralyze a single PC to the entire network, incapacitating businesses and organizations. It's one of the biggest security problems on the internet and if you don't protect yourself, you'll pay the price….literally.Even with protective measures in place, it is still possible to fall victim to a ransomware attack. Preparation is key to ensure information will not be seized or lost. What do you do and when? Listen to today's show to learn what you need to know.
Are you ready to accept the "New Norm" in protest planning?The rules have changed and the old way is now the wrong way! Today we interview Joshua Skule, Senior Vice President of Allied Universal to talk about the need to understand how the protest landscape has changed and what you need to do to be better prepared for the tactics and aggression you may face.
EOC vs SOCAre you contemplating building an operation center? Would you call it an EOC or an SOC? Does it really matter? The answer is…..Difficult. In today's politically correct world, what you call it is as important to what it is and how it functions. One side will say Security Operations Center is big brother watching and of limited value. The other side says Emergency Operation Center is much friendlier. Who really cares and why does it matter? Listen to Sal and Jim talk about the plus and minus of both and what it all comes down to in this episode
In Part 2 of this series, we talk about Hyper-Convergence and how analytics play a key role in designing your new CCTV video surveillance system. What you don't know can cost you dearly… What are some of the miss-steps that are made when setting up a video management system? What about the new technology that will make your system obsolete? Can you be secure in today's world? Get the answer to these questions and more in this episode!
In security, we learn nothing from history, until it's too late! In this episode, we talk about history repeating itself. Lessons never learned from past experience. How? Reducing security because of the absence of attacks is tempting, but dangerous! It removes the deterrent that deflected attacks to softer targets elsewhere. People want to live and work where they feel safe. The visible presence of security is a necessary element in creating and sustaining the perception of a safe environment. Even a small amount of crime coupled with visible reduction of security presence erodes the perception of safety. So what do most people do when nothing happens? They cut security!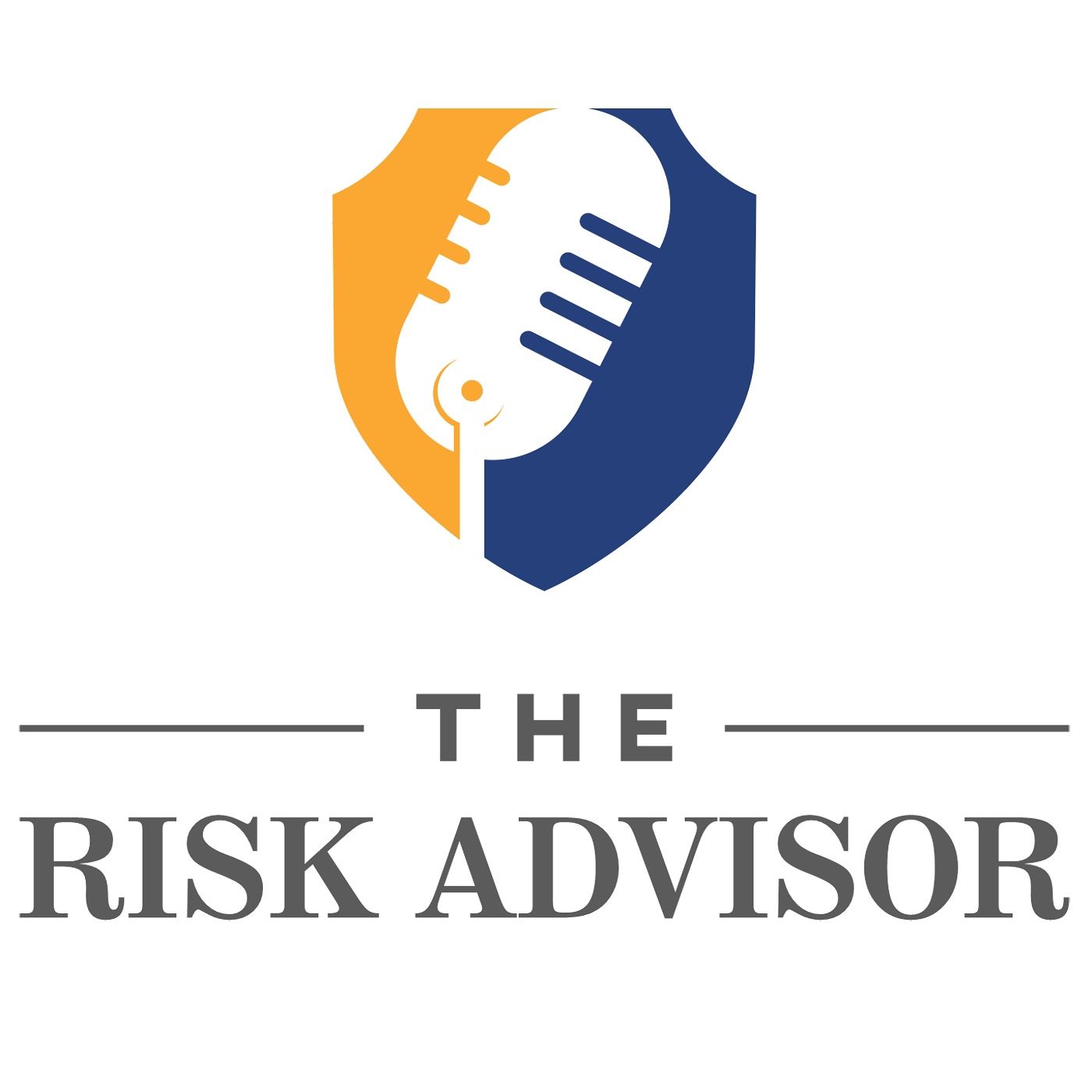 We've Come a Long Way…. Part 1 of a 2 part seriesReal-time video surveillance applications have come a long way over the years with so much information we are going to do a two part series. In this episode we chat with the Director of Advanced Systems Architecture at BCD International about where video started and what is on the horizon.
Ever asked yourself, "In an emergency, what intelligence is real and what is fake?"When responding to a crisis, it is important to have critical intelligence information at your disposal to be able to make proper decisions. Since active shooter situations have increased over the years, new technology has been created to help solve this problem. Today we talk to a CEO who has 25 years of experience in high threat / high crime countries who believes she may have an answer.
The security industry, especially electronic security has long been male dominated – but that is changing for the better! Women are becoming a bigger part of the industry and making people take notice! There are now women technicians, engineers and in key leadership roles fighting their way to the top. Todays guest is an advocate of inclusivity and diversity, and champion of our next generation industry leaders.
Camera performance has advanced tremendously in the 50 years since they were introduced as a tool for security systems. However one fact remains a constant- without light there is no video.Beyond that simple reality, the issue of lighting type, intensity and placement is often totally ignored or not afforded adequate consideration in the design and implementation of security surveillance systems. Did you know that beyond poor image quality, poor lighting drive increased cost for storage of video? Hear all about the issues we never really contemplate that are costing you money.
No good crisis should ever go to waste... and todays COVID crisis is no exception. In this life and death struggle we all are facing globally, we can always rely on the scam artist to come up with a way to take full advantage and pry on our fears. These low-life, scum of existence creatures have come up with multiple ways to take advantage of the infirmed and the elderly. If karma exists, it should strike them in the genital's. Listen to the episode to hear some of the scams being pulled today and be better prepared to protect yourself from falling victim.
Man's best friend, the lovable canine has many jobs; rescuing lost children, finding bombs and drugs. But what goes into the training? How does all this work? In this episode, Sal and Jim take us behind the scenes to learn what goes into the training for the handler and the canine. It's not as easy as it looks.
Cloud computing - what we think about. Cost effective, secure, adaptable and ease of use. All very true. But did you ever stop to think about just what is "the cloud"? Where is it? and more importantly, who is in charge?Today we cover the risks associated with the "cloud"... what happens it gets shut down? How much at risk are you? As always, its the detail that can kill you...
Cyber-attacks prevent us from using the Internet… but what if your supplier shuts you down? Aren't the results the same? The first big threat in the trend to move communications and systems to the internet was exposure to cyber-attacks. Now you have to be aware your provider can pose a threat as well! What are the risks to being turned off? Did you do your due diligence in how the service you are paying for gets delivered to your door? Listen to this episode to hear our guest talk about the risks we never thought of.
What are the key ways to find government contracts? How do you navigate to the right person for that perfect assignment? In this episode, Stewart Liberman talks in detail and gives valuable information on where to go for a contract, how to make a lasting impression and how to stay out of trouble by not biting off more than you can chew. If you want to make a lasting impression, follow his simple step by step guide.
The vaccine is here…. Now what happens? Don't get too comfortable… the problems and risks have only started!Who is essential, who isn't? How do you track the people who got it, vs. those that don't want it? Is the government set up to effectively distribute the vaccine? Listen to this episode to hear all the challenges the leadership will be faced with… It's an episode you don't want to miss.
Dealing with a government agency is a whole lot different then dealing with a fellow businessperson. The are many constraints on what you can and cannot do. How should one best present their Product or Service? What are the questions you can ask and what can you ask that might shock them? You need to use your introduction of your product or service wisely. How will you motivate the individual and get them vested into your product or service that meets their need or solve their business issue? Listen hear to learn all about it.
Navigating Government Contracts – A 3-Part SeriesHave you ever asked yourself, how do you find gov't contracts? How should you posture your first meeting? How do I go about contacting key people at a Gov't Agency and whom do I call?This series will bring insights and hopefully a better understanding of the hurdles a vendor or contractor should be aware of before engaging with a government entity or responding to a proposal. Hear first-hand accounts from an industry expert on what to do, and not do in this episode.
2020 proved to be a difficult year right up until the last day… what's is store for 2021? Can it get any worse?COVID has had an incalculable effect on all aspects of our lives. Because of it, how we go about our business has changed the risk profile considerably. Listen now to hear Jim and Sal talk about the changes that occurred, what new challenges are on the horizon and what opportunities await us if we look at it in the right way.
The vaccine is here now … but what are the expectations of the employees and the employers? Can you force your employees to take it? In today's show, we explore the exemptions employees can declare and how the Americans With Disabilities Act (the "ADA"), Title VII of the Civil Rights Act and collective bargaining agreements need to be considered before you make your decisions. Our guest tries to explain what you should consider in the complicated world of COVID.
United States