Discover
Arroe Collins: Unplugged & Totally Uncut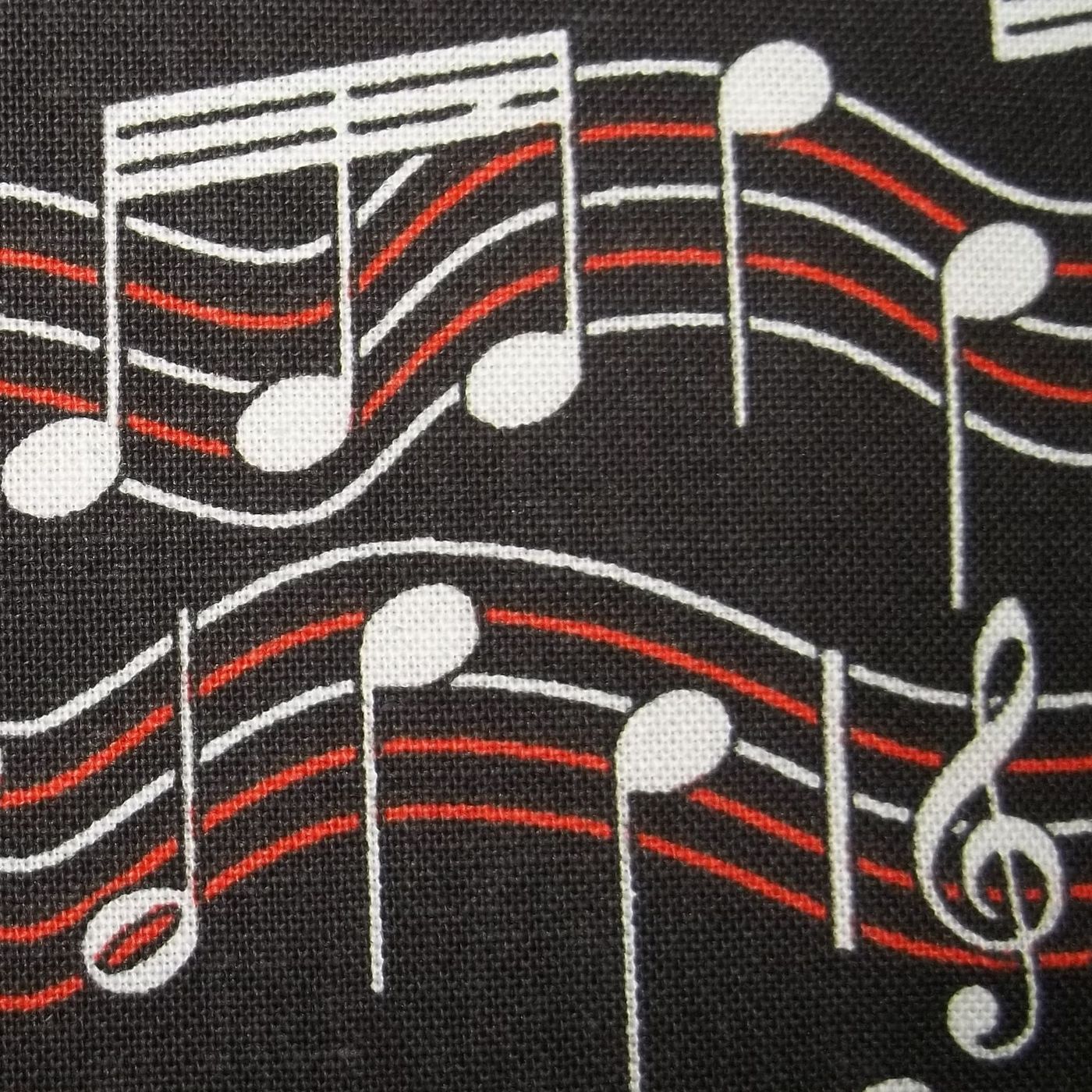 Claim Ownership
Arroe Collins: Unplugged & Totally Uncut
Author: Arroe Collins
Subscribed: 3
Played: 249
© Copyright Arroe Collins
Description
Share your story or someone will write it for you. The biggest names in movies, music, books and sports meeting in one place. Audio on Demand puts you in the center of the conversation.
This is Play It Forward. Real people. Real stories. The struggle to Play It Forward. Episode 322 with actor Aidan Quinn from The American Guest on HBO Max.ADIAN QUINN stars as Theodore Roosevelt in the HBO Max film, THE AMERICAN GUEST, which premiered on September 26. The Brazilian 4- part miniseries created and directed by (Academy Award Nominee) Bruno Barreto. The production also stars Chico Diaz as Cândido Rondon and Dana Delany. Based on a true story, the four-episode miniseries recounts the expedition of the former U.S. president through the Amazon region, alongside the Brazilian marshal. The plot takes place in the early 20th century. After a bitter defeat in the U.S. presidential campaign, Roosevelt sets out in search of his lost youth in the Brazilian Rainforest alongside his long-time friend Farrel Nash (David Herman) and his son Kermit (Chris Mason), with the objective of exploring the last uncharted river in the country: the River of Doubt, in Rondonia.On a journey fraught with deadly dangers, the former president counts on the support of indigenous expert Marshal Rondon, then responsible for connecting the most remote regions of the country. On this journey, the two men from different backgrounds will have to test their physical and moral limits, as well as learn to deal with their conflicting personalities in order to survive.
The OddEven is an out-of-this-world hard rock band that takes inspiration from sounds of the late '90s and early '00s. Dawning alien stage personas, the current line-up consists of:Jon Weed - bass guitar, backing vocalsRobb Wise - lead vocalsKyle Powell - drumsE.T. - lead guitar, backing vocalsThe OddEven dropped their debut record Space Juice on April 20, 2020. It spawned singles "Again" and "Bleed for Something," which each cracked Billboard's Mainstream Rock top 30 and Foundations top 15 charts. Touring came to a halt because of the pandemic, and The OddEven spent the rest of 2020 writing. In January 2021, the band started recording their new album, Dance of the Dead,
Ryan Jay Reviews three new feasts for your eyes and emotions and it's all about the blood and gore. Halloween Kills is in theaters and Ryan spoke with Jamie Lee Curtis which you can hear in this episode. But what about The Last Duel? It's packed with brilliant talent. Hmmm a total miss and a waste of space. Then Ryan Jay Reviews You season 3 on Netflix. Amazing binge watch. The first five episodes will try to convince you to stop watching but hang in there.
Ryan T. Higgins was born in 1983. Like many children of the 80s, he lived on a diet of cartoons, cheese sandwiches, and climbing trees. Until he was four years old, Ryan wanted to grow up to be a tiger. When that didn't work out, he decided to become a cartoonist. He's been making his own cartoons ever since and hasn't grown up yet (and we're thankful for that!) His two new picture books will delight with his signature wit and whimsy. NORMAN DIDN'T DO IT! is a story about the friendship between a porcupine and a tree. Norman is a porcupine. Mildred is a tree. Norman and Mildred are best friends. Just the two of them. And only the two of them. But when a surprise pops up, life will never be the same again. Higgins' humorous approach brilliantly explores the depths and complexities of friendship. THANKS FOR NOTHING is the latest in the best-selling Mother Bruce series. The air is crisp and the leaves are changing colors. It's autumn in Soggy Hollow and everyone is thankful. Except for Bruce.
This is Play It Forward. Real people. Real stories. The struggle to Play It Forward. Episode 321 with Ken Seeley from Intervention Seeley has remained professionally and personally involved in recovery since his sobriety date of July 14, 1989. Ken's greatest personal satisfaction comes from working with clients and their families as the founder and owner of Intervention911 and KenSeeley Communities (KSC) located in Palm Springs, CA. Ken has been a featured interventionist on the Emmy Award-winning A&E television series 'Intervention' since 2005. Ken's success rate has turned him into one of the most sought-after interventionists in the country. Ken is a subject matter expert and often speaks on substance use and mental health disorder topics at professional conferences and the media nationwide. Ken's facilities, programming, and the services provided have continually evolved around a need to provide for his community:●Intervention911 started in 2002, which gives families access to intervention services from intervention specialists nationwide.●In 2011, Ken Seeley Communities started with Sober Living Facilities to serve a growing need for sober housing in the Coachella Valley.●In 2015, as the need for intensive treatment options grew, KSC added IMS Detox, Intensive Outpatient, and Residential Substance Use Disorder Treatment to our programming. KSC now offered a full continuum of care.●In 2020 amidst COVID-19 and the pandemic, residential mental health treatment in a non-hospitalized setting was needed as the general public's mental health declined due to fear, anxiety, and isolation. Ken opened Mental Wellness PS, our Residential Mental Health Treatment Facility. After over three decades, both off and on camera, Ken has applied his experiences into the treatment equation. Ken and his team have created a treatment process that works as a seamless continuum of care. It consists of many moving parts that work together to hold accountability and boost successful long-term recovery. This asset has become a valuable catalyst in Intervention911's and Ken Seeley Communities' impressive results.
When rock legend Eddie Van Halen died of cancer on October 6, 2020, the entire world seemed to stop and grieve. Since his band Van Halen burst onto the scene with their self-titled debut album in 1978, Eddie had been hailed as an icon not only to fans of rock music and heavy metal, but to performers across all genres and around the world. Van Halen's debut sounded unlike anything that listeners had heard before and remains a quintessential rock album of the era. And they would end up as one of only five rock bands with two studio albums that have sold more than 10 million copies in the US.ERUPTION: Conversations with Eddie Van Halen (10/5/21; Hachette Books; 9780306826658; $28) is a major biography by two music journalists who knew him best. Brad Tolinski and Chris Gill share with fans, new and old alike, a candid, compulsively readable, and definitive oral history of the most influential rock guitarist since Jimi Hendrix. It is based on more than 50+ hours of unreleased interviews they recorded with Eddie Van Halen over the years, most of them conducted at the legendary 5150 studios at his home in Los Angeles.The heart of .ERUPTION is drawn from these intimate and wide-ranging talks, as well as conversations with family, friends, and colleagues, including other major guitarists including Tony Iommi (Black Sabbath), Steve Vai and Steve Lukather (Toto, Michael Jackson, Ringo Starr, Elton John). In addition to discussing his greatest triumphs as a groundbreaking musician - including an unprecedented dive into Van Halen's masterpiece 1984 and the story behind playing on Michael Jackson's "Beat It" (which they did as a favor and never received a dime for) - the book takes an unflinching look at Eddie's early struggles as a young Dutch immigrant unable to speak English, which resulted in lifelong issues with social anxiety and later problems with alcohol and cocaine.. Eddie Van Halen and his older brother Al and their parents moved to the Pasadena, CA in 1962 when Eddie was 7 years old, with less than $50, some suitcases and a piano. During the nine-day boat ride over, Eddie and A played piano for spare change. "We were like a kid freak show," said Eddie.. The boys attended a segregated school in Pasadena and were ostracized because they knew little English. "My first friends in America were black," Eddie said. "It was the white kids that bullied me. The black kids stood up for me.". While words often failed him, as a child Eddie expressed himself through the piano, maintaining a rigorous practice schedule under the watchful eye of his mother. A few short years later, at the age of twelve, he would apply the same diligence to learning the electric guitar, spending countless hours locked in his bedroom developing the technique that would help him become one of the greatest players in the world. It also examines his brilliance as an inventor who changed the face of guitar manufacturing.. Eddie built his own guitar with spare parts. The guitar, known as "Frankenstein" created a trend that eventually changed the way electric guitars were made and revolutionized the guitar industry.. A handmade replica of his original guitar now resides in the permanent collection at the Smithsonian in Washington DC, and his original "Frankenstein" guitar was featured in the Play It Loud exhibition at the Metropolitan Museum of Art in 2019, a show inspired by Tolinski's book on the history of the electric guitar.. Eddie also invented and popularized many playing techniques on the instrument that have functioned as the backbone for guitar soloing in popular music for over to 40 years. These include "tapping," "whammy bar dives" and "chime harmonics."Over the course of more than four decades, Eddie gained renown for his innovative guitar playing, and particularly for popularizing many playing techniques on the instrument that have functioned as the backbone for guitar soloing in popular music for over to 40 years. These include "tapping," "whammy bar dives" and "chime harmonics." The book also explores the details of his life, both personal and professional.. His long and complicated marriage to Valerie Bertinelli; his close relationship with his son/bassist Wolfgang Van Halen; and his marriage to second wife and publicist Janie Liszewski, who helped him recover from substance abuse and supported him through his many cancer treatments.. His often-stormy relationships with Van Halen's trio of singers: David Lee Roth, Sammy Hagar and Gary Cherone. Unfortunately for Eddie and his legions of fans, he died before he was ever able to put his life down to paper in his own words, and much of his compelling backstory has remained elusive-until now.As entertaining as it is revealing, ERUPTION is the closest readers will ever get to hearing Eddie's side of the story when it comes to his extraordinary life.
The rich and powerful take what they want, and the Leverage team is back to take them down. Sophie Devereaux (The Grifter), Parker (The Thief), Eliot Spencer (The Hitter), and Alec Hardison (The Hacker) have watched the world change over the last eight years. Its become easier, and sometimes legal, for the rich to become richer and the powerful to squash anyone who gets in their way. The Leverage team finds new blood in Harry Wilson, a corporate lawyer who is looking for redemption after realizing he's been sitting on the wrong side of the table for his entire career, and Breanna Casey, Hardison's foster sister who has a knack for computers, robotics, and getting into trouble.The series stars Gina Bellman as Sophie Devereaux, Beth Riesgraf as Parker, Christian Kane as Eliot Spencer, Aldis Hodge as Alec Hardison, Noah Wyle as Harry Wilson, and Aleyse Shannon as Breanna Casey.
"Now these women, they can WRITE!" -Terry McMillan, New York Times bestselling author of It's Not All Downhill from Here"We Are Not Like Them will stay with you long after you turn the last page." -Laura Dave, New York Times bestselling author of The Last Thing He Told MeTold from alternating perspectives, an evocative and riveting novel about the lifelong bond between two women, one Black and one white, whose friendship is indelibly altered by a tragic event-a powerful and poignant exploration of race in America today and its devastating impact on ordinary lives.Jen and Riley have been best friends since kindergarten. As adults, they remain as close as sisters, though their lives have taken different directions. Jen married young, and after years of trying, is finally pregnant. Riley pursued her childhood dream of becoming a television journalist and is poised to become one of the first Black female anchors of the top news channel in their hometown of Philadelphia.But the deep bond they share is severely tested when Jen's husband, a city police officer, is involved in the shooting of an unarmed Black teenager. Six months pregnant, Jen is in freefall as her future, her husband's freedom, and her friendship with Riley are thrown into uncertainty. Covering this career-making story, Riley wrestles with the implications of this tragic incident for her Black community, her ambitions, and her relationship with her lifelong friend.Like Tayari Jones's An American Marriage and Jodi Picoult's Small Great Things, We Are Not Like Them explores complex questions of race and how they pervade and shape our most intimate spaces in a deeply divided world. But at its heart, it's a story of enduring friendship-a love that defies the odds even as it faces its most difficult challenges.
This is Play It Forward. Real people. Real stories. The struggle to Play It Forward. Episode 320 with Scott Brick the voice of Dune.Scott Brick first began narrating audiobooks in 2000, and after recording almost 400 titles in five years, AudioFile magazine named Brick a Golden Voice and "one of the fastest-rising stars in the audiobook galaxy." He has read a number of titles in Frank Herbert's bestselling Dune series, and he won the 2003 Science Fiction Audie Award for Dune: The Butlerian Jihad. Brick has narrated for many popular authors, including Michael Pollan, Joseph Finder, Tom Clancy, and Ayn Rand. He has also won over 40 AudioFile Earphones Awards and the AudioFile award for Best Voice in Mystery and Suspense 2011. In 2007, Brick was named Publishers Weekly's Narrator of the Year.
Andrew was inspired at a young age to get into music after watching theater and seeing his sisters sing in choir. He joined musical theater and by middle school was landing the leads. He went on to learn guitar and began songwriting. One day in high school, his friend noticed Andrew's eyes were yellow so his parents rushed him to the doctor. Andrew was later diagnosed with leukemia at the age of 16 and received treatment for the next three years. Make-A-Wish made it possible for him to meet his idol, John Mayer, who gave him the confidence to write about his most difficult experiences, including his battle with cancer. Now in remission, Andrew is attending college for music business and gigs regularly.
One of VH1's most popular series, Black Ink Crew: Chicago chronicles the lives of a group of tattoo artists making their way in the Windy City. Fan favorite Ryan Henry, owner of Chicago's 9MAG tattoo shop, has put his life on display as the star of Black Ink Crew: Chicago since the show began. Since its inception, fans watched as Ryan dealt with the pressures of running a business, the challenges of co-parenting and facing the threat of competition from his former colleague Charmaine. Get a sneak peek from Ryan about what's in store for viewers in the upcoming season.
More than fifteen years after its premiere, Grey's Anatomy remains one of the most beloved dramas on television and ABC's most important property. It typically wins its time slot and has ranked in the Top 20 most-watched shows in primetime for most of its seventeen-season run. It currently averages more than eight million viewers each week.Beyond that, it's been a cultural touchstone. It introduced the unique voice and vision of Shonda Rhimes; it made Ellen Pompeo, Sandra Oh and T.R. Knight household names; and injected words and phrases into the cultural lexicon, such as "McDreamy," "seriously," and "you're my person." And the behind-the-scenes drama has always been just as juicy as what was happening in front of the camera, from the controversial departure of Isaiah Washington to Katherine Heigl's fall from grace and Patrick Dempsey's shocking death episode. The show continued to hemorrhage key players, but the beloved hospital series never skipped a beat.Lynette Rice's HOW TO SAVE A LIFE (St. Martin's Hardcover) takes a totally unauthorized deep dive into the show's humble start, while offering exclusive intel on the behind-the-scenes culture, the most heartbreaking departures and the more polarizing plotlines. This exhaustively enthusiastic book is one that no Grey's Anatomy fan should be without.
This is Play It Forward. Real people. Real stories. The struggle to Play It Forward. Episode 319 with Jeff Alworth creator of The Beer Bible 2nd Edition.It's the ultimate guide to one of the world's oldest, alcoholic beverages. Originally published in 2015, the bestselling, IACP Award-winning first edition took the beer world by storm and established Jeff Alworth as one of the most recognized authorities on beer. But the world of beer has evolved significantly in the past six years. In the fully updated and expanded second edition, Alworth provides a reclassification and explanation of IPAs, details the phenomenon of beer tourism, explores national traditions and how brewers operate in different cultures, and so much more. Lovers of the craft will find this to be the most comprehensive reference guide available, while the book's approachability will charm readers who are just beginning their ale journey.
American Babylon, first issued in 1995, was produced by Bruce Springsteen whose friendship with Grushecky predates the album's sessions and has endured in the intervening decades. The new American Babylon2 CD set offers 27 tracks including the album's original 12 selections among which are "Chain Smokin'," "Only Lovers Left Alive," "What Did You Do In The War" as well as "Homestead" and "Dark and Bloody Ground," the latter two co-written with Springsteen. Original demo recordings of "Chain Smokin'," "Never Be Enough Time" and "Only Lovers Left Alive, never previously released, round out the first disc. A 13-track companion disc documents live performances recorded at Nick's Fat City in Pittsburgh during the Houserockers' legendary "October Assault" tour that launched the album that month in 1995. Joe and the band performed not only in Grushecky's hometown but also in Philadelphia, New York, Chicago and Asbury Park as well. Springsteen is heard on eight of the album's tracks and his voice is heard on "Light of Day," his own song, as well as on the Chuck Berry version of "Down The Road Apiece," the album's closer. One track featured on the live disc that is not part of the American Babylon tune stack is "Pumping Iron," a fan favorite from The Iron City Houserockers' 1980 Have A Good Time But Get Out Alive album.On the topic of collaborative songwriting, Grushecky commented to Rolling Stone, "It's a great thing for me to write with a talent like Bruce who is obviously one of the greats. I think that in a quiet way it sort of says something about my writing ability." Rolling Stone's Andy Greene chronicled the relationship between Joe and American Babylon's recently: "As the leader of the Pittsburgh-based Iron City Houserockers, Joe Grushecky hammered out four heartland rock albums in the late 1970s and early 1980s. These won over more critics than fans, so he became a special education teacher to support his family. Still, he maintained a close friendship with Bruce Springsteen, and in 1995, they teamed up for American Babylon. The two remain tight and play together at least once a year, but this album remains their greatest joint accomplishment."The collaboration was not pre-planned and came about quite organically. Joe recalled, "I was thinking about making a new record and had a couple songs written. My wife suggested 'Why don't you ask Bruce to play?' I hemmed and hawed for a while and finally we got in touch. It sort of just took on a life of its own. It was fun working with Bruce; he added little twists and turns that I wouldn't have come up with on my own which made the record a lot of fun to do musically. Once we got together, it just seemed like we were real sure of what we were doing. There wasn't a lot of second guessing and pulling your hair thinking, 'Is this good?" We just sort of went in and did it in a very relaxed atmosphere, so it was fun."The 25thanniversary edition of American Babylon was preceded by the August 27 release of the live version of "American Babylon" (title song) as well as the demo for "Only Lovers Left Alive."
Between the forces of a global pandemic and the seismic push for social change, our group of friends navigated new and challenging territory. In season four, we'll see our group come together again in aspirational and uplifting ways as they help each other through life's unpredictable curveballs. As the season unfolds, we'll watch through laughter and tears as our friend group navigates new identities, new careers and new family formations, all while learning what it means to be family, what it means to love, and what it means to seek forgiveness.Forced home from England by circumstances beyond her control, Maggie found her groove as a podcaster, earning a loyal audience and helping Sophie find her own voice. This season, we'll find Maggie committing even further to her mission to help people, which will lead to new personal and professional heights ... until a ghost from her past emerges and threatens to send her into a tailspin.The talented actress, writer, director and producer, Allison Miller continues to expand her repertoire with dynamic projects. Miller was recently seen starring in the second season of Netflix's blockbuster "13 Reasons Why." Previously, Miller starred as the female lead in the Matt Damon and Ben Affleck-produced SyFy series "Incorporated." Other television credits include the Steven Spielberg-produced "Terra Nova," "Kings" and the comedy "Go On," opposite Matthew Perry.On the big screen, Miller made her feature debut in "17 Again" alongside Zac Efron, and she has gone on to star in the Fox thriller "Devil's Due," as well as the festival darling "Always Woodstock," opposite Katey Sagal and Jason Ritter.Miller has been extremely busy with her directorial debut, "Growth," a darkly comic look at chronic pain and the extreme lengths those who suffer will go to find relief. The short, which Miller wrote, directed, produced and stars, has been accepted into numerous film festivals including the Los Angeles Independent Film Festival and, most recently, the Palm Springs International Short Fest where it won the Filmmaker Pick Award.
Grappling with topics of racial discrimination and divided perceptions, Saadia Faruqi (A Thousand Questions) has expertly crafted a story of family, friendship, and empowerment in her poignant new middle grade novel YUSUF AZEEM IS NOT A HERO.Yusuf Azeem has spent all his life in the small town of Frey, Texas—and nearly that long waiting for the chance to participate in the regional robotics competition, which he just knows he can win. Only, this year is going to be more difficult than he thought. Because this year is the twentieth anniversary of the 9/11 terrorist attacks—an anniversary that has everyone in his family on edge. After reading his uncle's journal from that time, Yusuf feels like he almost understands what the nation's fear and anger felt like.But when certain people in town start to say hateful things to Yusuf and his community, he realizes that the anger hasn't gone away. And soon he will have to stand up to the bullies with understanding, justice and love.With empathy and thoughtfulness, Faruqi writes about the anniversary of the 9/11 attacks that rocked the U.S. and brings the moment and all the emotions it evokes to life with Yusuf.Saadia Faruqi is a Pakistani-American writer, interfaith activist, and cultural-sensitivity trainer. She is the author of the children's series Yasmin, the middle grade novel A Thousand Questions, and the coauthor of the middle grade novel A Place at the Table. She was profiled in O magazine as a woman making a difference in her community and serves as editor in chief of Blue Minaret, a magazine for Muslim art, poetry, and prose. She resides in Houston, TX, with her family.
United States