Discover
Two Broads Talking Politics
Claim Ownership
Two Broads Talking Politics
Author: Kelly & Sophy
Subscribed: 81
Played: 3,683
© Copyright Two Broads Talking Politics
Description
Kelly and Sophy are two progressive feminist Midwestern moms who interview candidates, activists and authors across the country. The #VoteHerIn series is a joint production of Two Broads and Rebecca Sive, author of the book, Vote Her In: Your Guide to Electing Our First Woman President, and influential women's political advocate. Kelly and Sophy were inspired by the Women's March to do something, and the podcast focuses on helping listeners figure out where we go from here.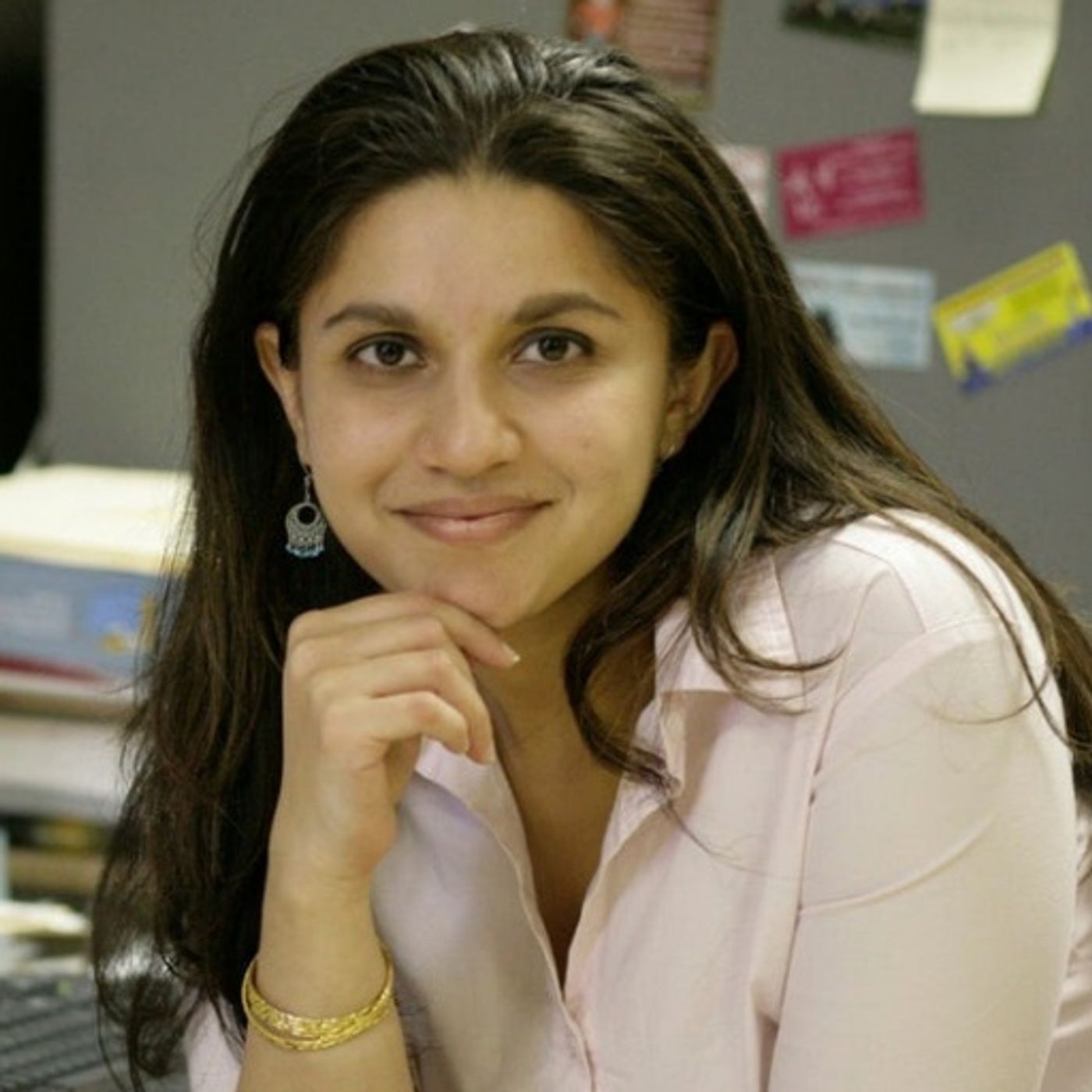 Columnist and activist Rafia Zakaria joins Kelly to discuss her new book, *Against White Feminism: Notes on Disruption*. Rafia talks to Kelly about whether feminism is worth saving and what it would mean to de-center whiteness from feminism.
On #VoteHerIn, a collaboration of Two Broads Talking Politics & Rebecca Sive:Sara Guillermo is the CEO of IGNITE, the largest and most diverse young women's political leadership program in the country. Prior to assuming the CEO position in June 2021, Sara was Ignite's Executive Director. As Sara noted in June regarding her plans for IGNITE:"After an incomparable [2020] political season, I am even more committed to bringing IGNITE training to all 50 states through virtual and in-person programming that mobilizes a new generation to prioritize civic engagement and political activism. I'm also passionate about increasing the representation of young women of color, especially in local office, as well as on boards and commissions, across the country, and we will work to dramatically accelerate young women's paths to the ballot."With 2022 midterms on the horizon, IGNITE is seizing the momentum of 2020 to dramatically expand its training and mobilization efforts so that today's generation of young women are active participants in American democracy as candidates, advocates, campaign team members, voters, and community organizers. Guillermo is committed to launching 100 new candidates in the next two years through acceleration of IGNITE's Run Now cohort trainingAs a founding member of the IGNITE team, Sara was instrumental in growing the organization from a small high school-based program in the California Bay Area. Via the program model that Sara co-developed with IGNITE's Founder, Anne Moses, (previously a #VoteHerIn guest), IGNITE has trained upwards of 10,000 young women across 30 states. Sara's previous leadership positions at Seeking Common Ground, Aspire Public Schools, and buildOn inform her passion and expertise in community service, youth leadership development, program management and capacity building. As a breast cancer survivor, Sara is deeply committed to reforming local health care policies and systems to better meet the needs of diverse communities. She currently serves on the Concord/Pleasant Hill Healthcare Community Board where she serves as a voice to advance community healthcare priorities. Sara was recently recognized as a Roddenberry Fellow for her vision and leadership. Sara holds an MSW from the University of Denver and a B.A. in Psychology from UC Santa Cruz.*
Katie Kalvoda, Board Member of AAPI Victory Fund and AAPI Victory Alliance, joins Kelly to discuss the California gubernatorial recall election and how Asian American voters can shape the outcome.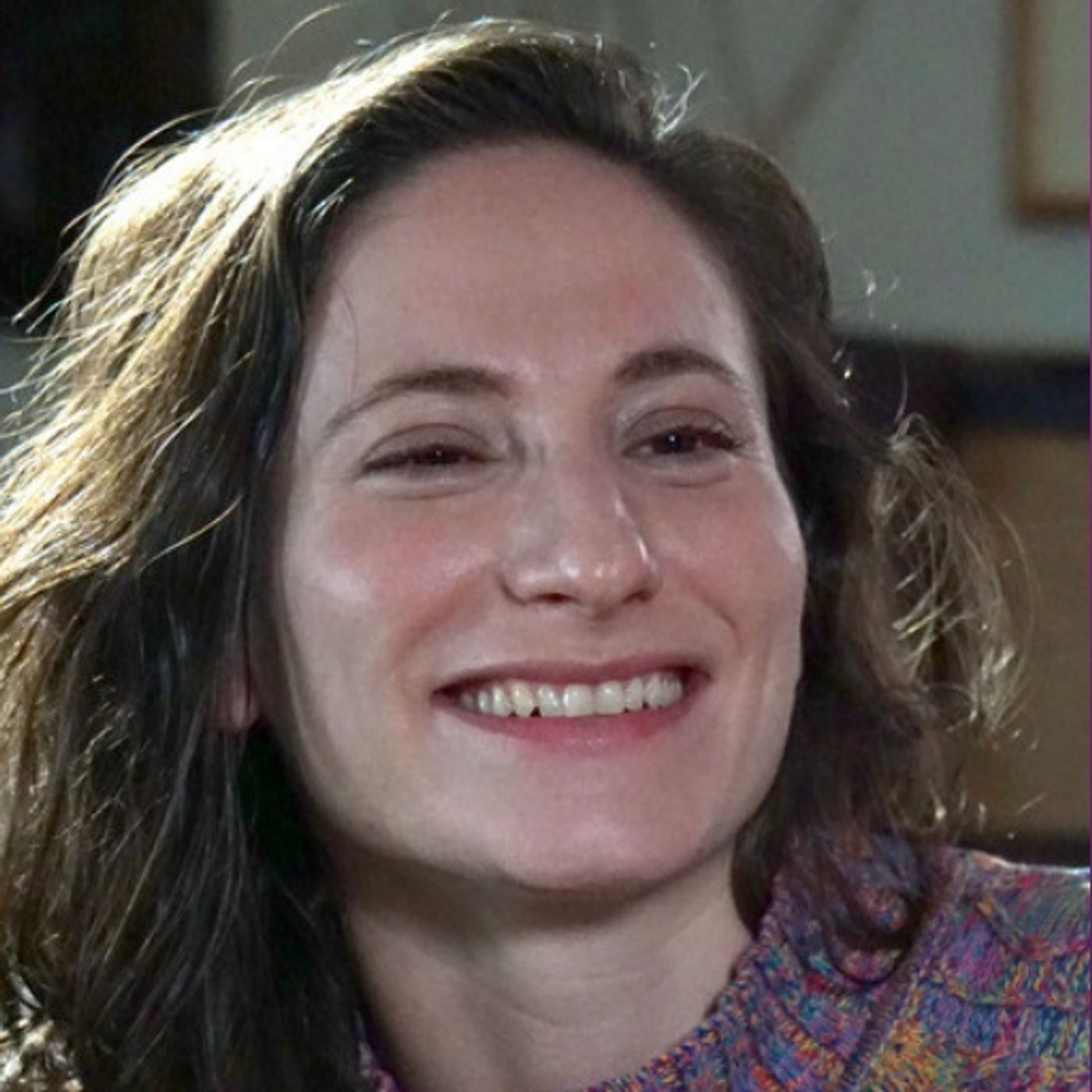 Healthcare policy activist and 9/11 survivor Lila Nordstrom joins Kelly to discuss her incredible new book, Some Kids Left Behind: A Survivor's Fight for Health Care in the Wake of 9/11, which is both a riveting memoir of 9/11 and what happened to survivors in the aftermath, and a guidebook for how to advocate for yourself and your community when no one else will. You can purchase Some Kids Left Behind at https://bookshop.org/books/some-kids-left-behind-a-survivor-s-fight-for-health-care-in-the-wake-of-9-11/9781948062626 or anywhere books are sold.
Kelly chats with Heidi Sieck, Co-Founder and CEO of #VoteProChoice, about legislation restricting abortion in Texas, the looming Supreme Court cases about reproductive rights, and what activists can do to fight back.
Anne Caprara has managed and consulted with candidates and elected officials at every level of state and federal government. She currently serves as the chief of staff for Illinois governor, JB Pritzker. Before that she was the campaign manager for Pritzker's successful gubernatorial campaign where he defeated the Republican incumbent by almost 16 points. Before that, Anne served as the Executive Director for Priorities USA Action, the main SuperPAC supporting Hillary Clinton for President in 2016.In 2014, Anne was political director for the Democratic Senatorial Campaign Committee, helping to oversee Senate races in 33 states. In 2011 and 2012, Anne served as the DSCC's Deputy Political Director, covering all Senate races east of Wisconsin.In 2008, Anne was the campaign manager for Betsy Markey, a first-time candidate running against a 3-term Republican Congresswoman in Colorado's 4th congressional district. Betsy won by the race by 12 points and over 41,000 votes in a district where Republicans outnumber Democrats by 45,000 voters. Anne subsequently served as Betsy's chief of staff from 2008 until 2010.Anne also served as Chief of Staff for Ohio Congresswoman Betty Sutton and as the Deputy Research Director at EMILY's List. She obtained her Master's degree from George Washington University and her undergraduate degree from American University. Anne was born and raised in the Philadelphia area and is an avid surfer and a tried and true Eagles fan.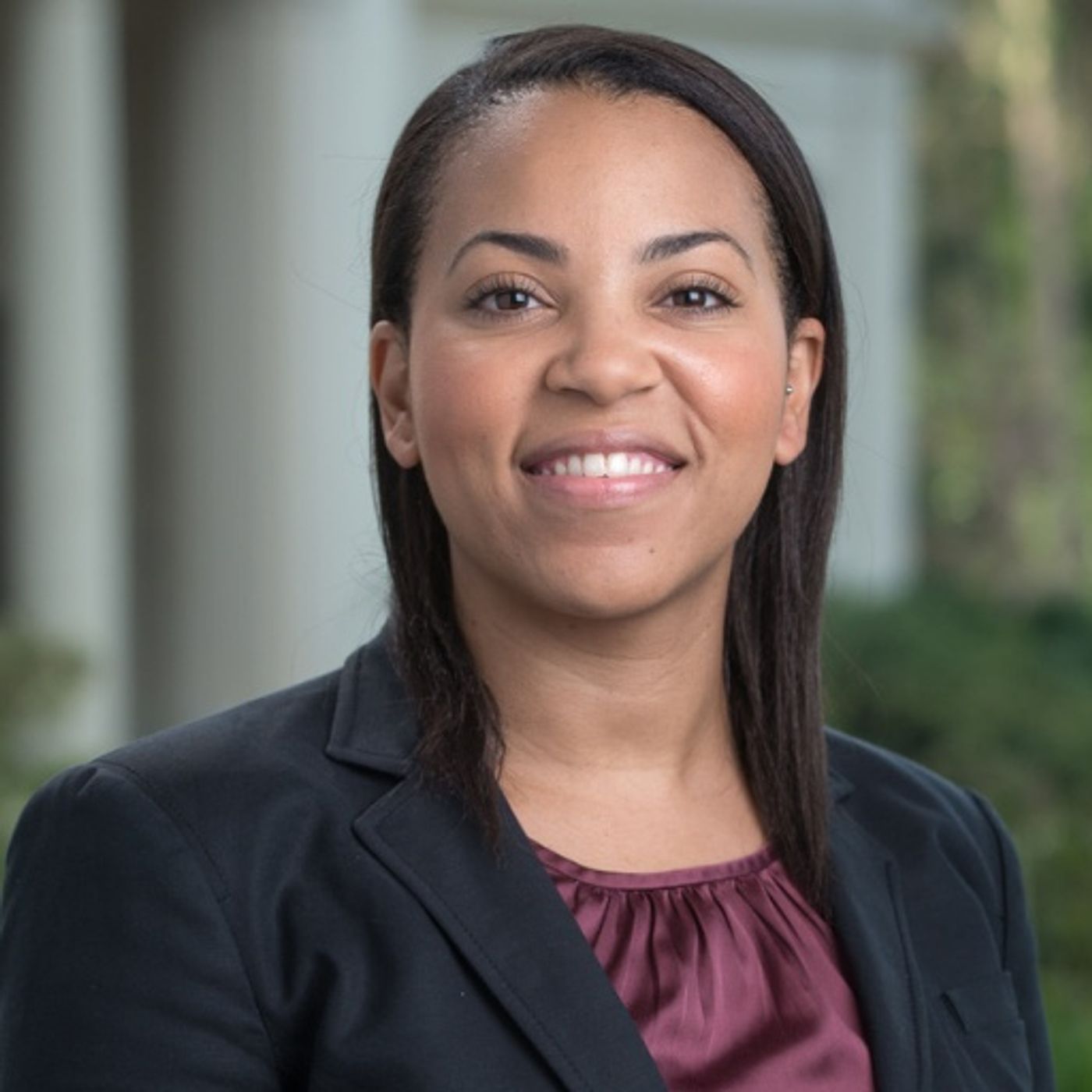 Kelly chats with Krystale Littlejohn, Assistant Professor of Sociology at the University of Oregon, about her upcoming book, *Just Get on the Pill: The Uneven Burden of Reproductive Politics.*
LIVE #VoteHerIn, a collaboration of Two Broads Talking Politics & Rebecca Sive with Michigan Secretary of State Jocelyn Benson."Jocelyn Benson is Michigan's 43rd Secretary of State. In this role she is focused on ensuring that all Michigan elections are secure and accessible.Benson is the author of State Secretaries of State: Guardians of the Democratic Process, the first major book on the role of the secretary of state in enforcing election and campaign finance laws. She is also the Chair of Michigan's Task Force on Women in Sports, created by Michigan Governor Gretchen Whitmer in 2019 to advance opportunities for women in Michigan as athletes and sports leaders.A graduate of Harvard Law School and expert on civil rights law, education law and election law, Benson served as dean of Wayne State University Law School in Detroit. When she was appointed dean at age 36, she became the youngest woman in U.S. history to lead a top-100, accredited law school. She continues to serve as vice chair of the advisory board for the Levin Center at Wayne Law, which she founded with former U.S. Sen. Carl Levin. Previously, Benson was an associate professor and associate director of Wayne Law's Damon J. Keith Center for Civil Rights."-excerpted from Michigan Secretary of State Website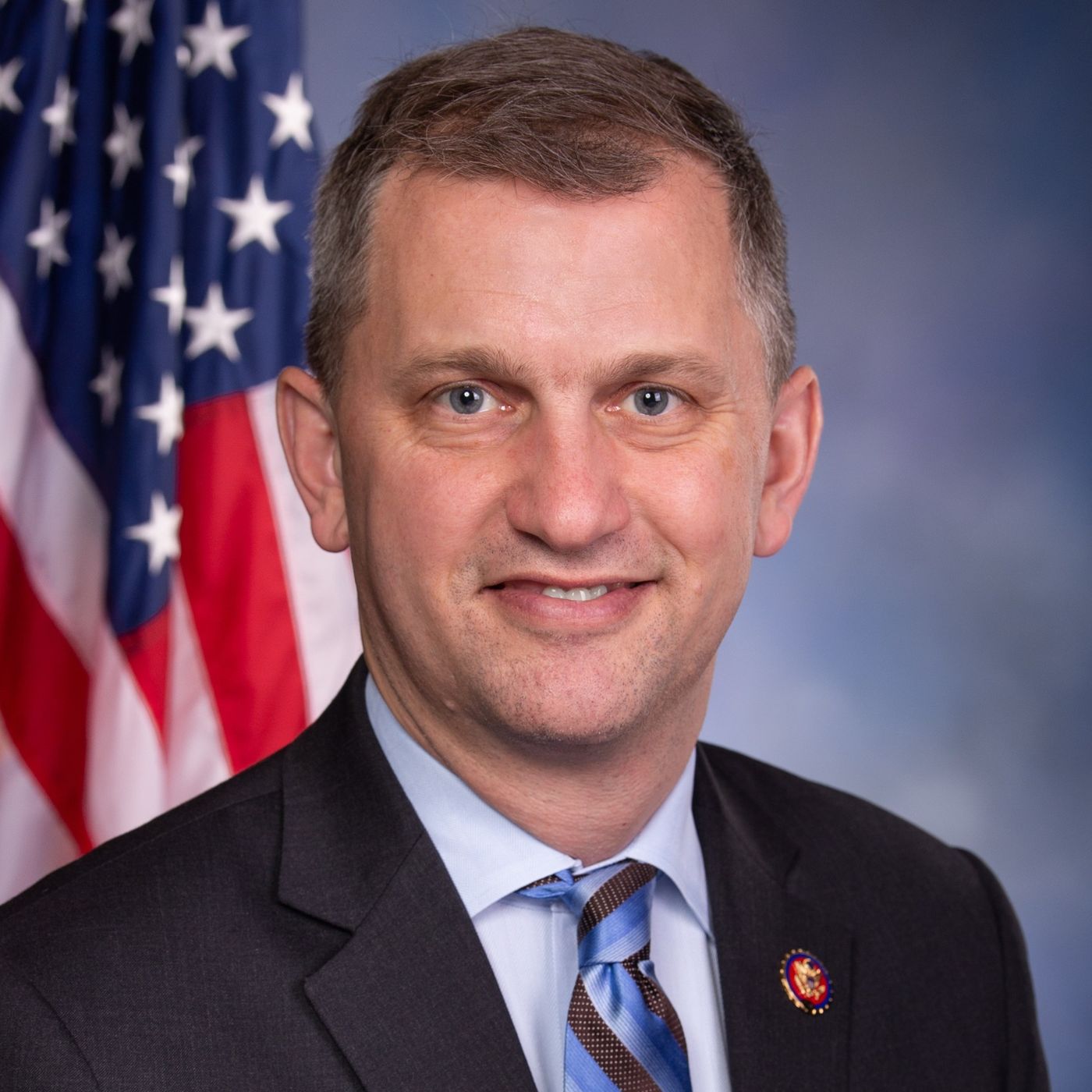 Rep. Sean Casten of Illinois joins the Broads to discuss the role of the Federal Energy Regulatory Commission (FERC) in combating climate change. Come check out the #HotFERCSummer!
On the 71st Episode of the #VoteHerIn Series, guests Kathryn Kolbert and Julie F. Kay discuss their book, Controlling Women: What We Must Do Now to Save Reproductive Freedom. "Controlling Women, by distinguished lawyers Kathryn Kolbert and Julie F. Kay, is the definitive account of the battle for American women's reproductive freedom. Roe v. Wade protected abortion rights and Planned Parenthood v. Casey preserved them. Yet, in the subsequent decades, these constitutional rights have been gutted by restrictive state legislation, the appointment of hundreds of anti-abortion judges, and violence against abortion providers. Today, the ultra-conservative majority at the Supreme Court has Americans worried that American women are about to lose their most fundamental reproductive protections. When Roe is toppled, abortion may quickly become a criminal offense in nearly one-third of the United States. At least six states have enacted bans on abortion as early as six weeks of pregnancy—before many women are even aware they are pregnant. Today, 89% of U.S. counties do not have a single abortion provider, in part due to escalating violence and intimidation aimed at disrupting services.Authors Kolbert and Kay share the story of one of the most divisive issues in American politics through behind-the-scenes personal narratives of stunning losses, hard-earned victories, and moving accounts of women and health care providers at the heart of nearly five decades of legal battles. At this make-or-break moment for legal abortion in the United States, Kolbert and Kay propose audacious new strategies inspired by medical advances, state-level protections, human rights models, and activists across the globe whose courage and determination are making a difference."-excerpted from Hachette Books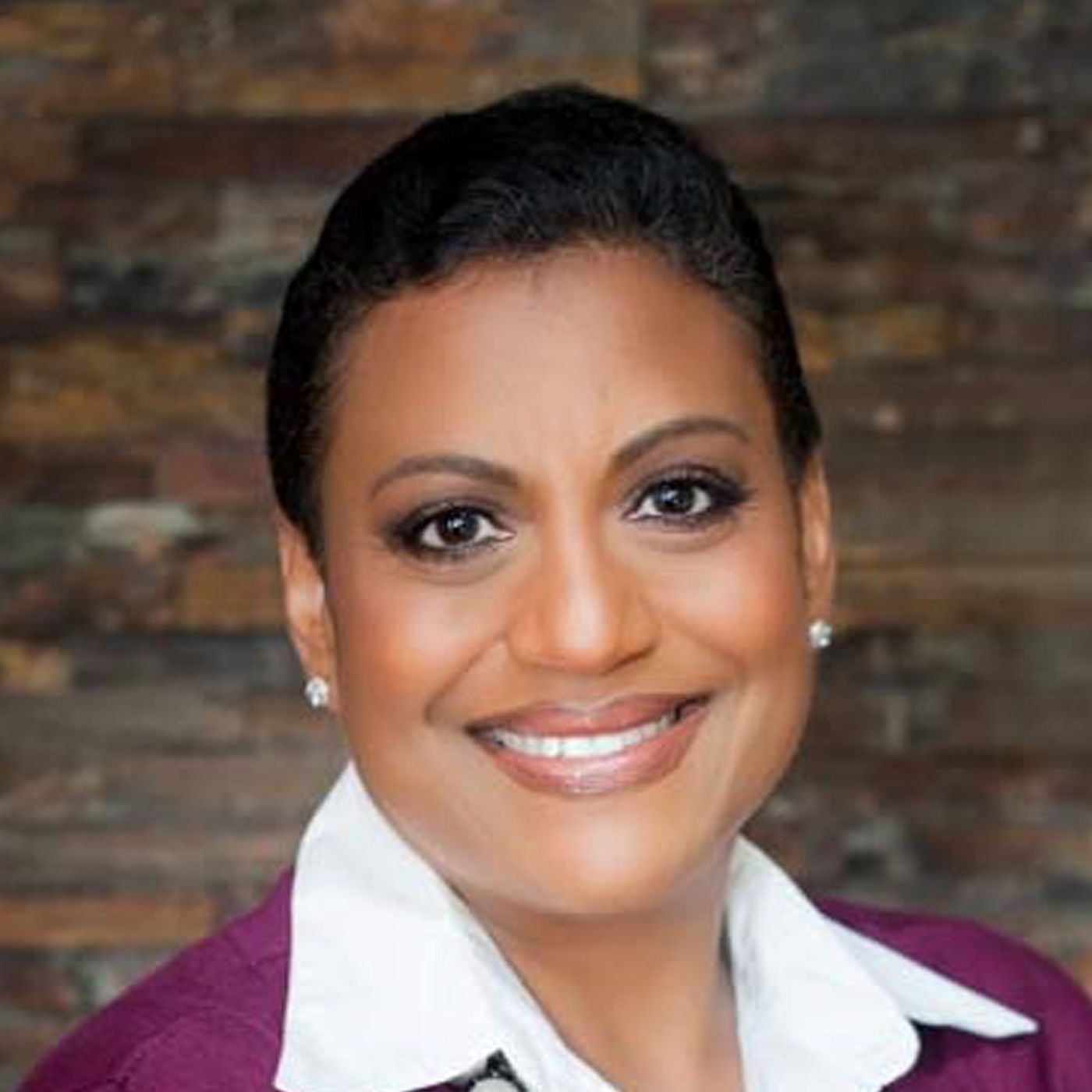 Stacey D. Stewart, President and CEO, of March of Dimes, joins Kelly during Black Maternal Mental Health Week to discuss the devastating effects of structural racism on the health of moms and babies of color and what changes we can make improve outcomes.
Sarah Godlewski is a 5th generation Wisconsinite born and raised in Eau Claire by two public school teachers, was elected as State Treasurer in 2018, and is a proud Green Bay Packers shareholder. As a small businesswoman, Sarah co-founded MaSa Partners in 2015, a small business incubator focused on making a difference in our communities by investing in renewable energy projects, Main Street start-ups, and women-owned businesses. Sarah previously served as Co-Chair of UNICEF USA's Advocacy Leadership Group.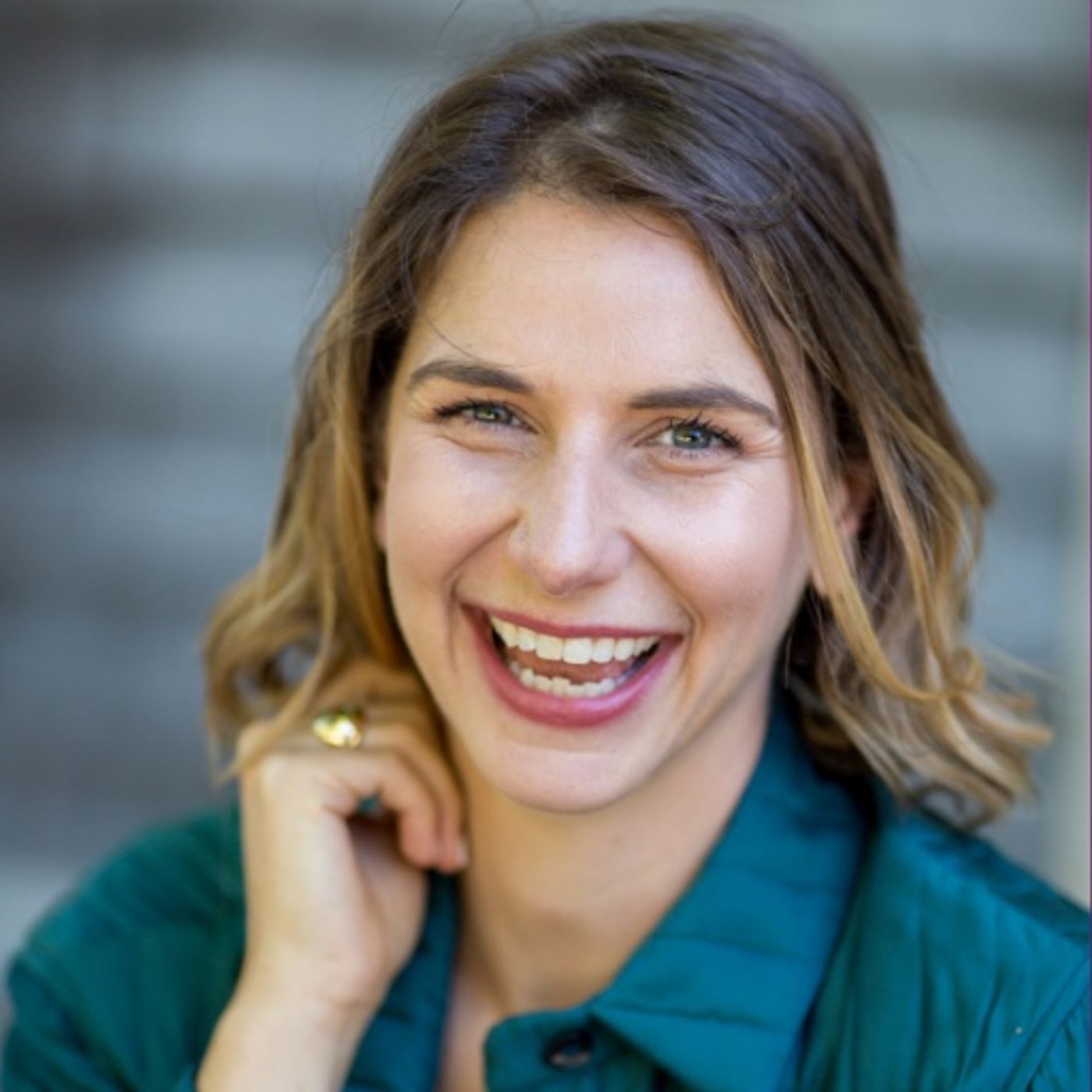 Emily Tisch Sussman, host of the podcast Your Political Playlist, and Senior Advisor for Paid Leave, joins Kelly to discuss the urgent need for Paid Leave in the United States, and what we can all do to make it a political reality now.
Every so often, it's really important to check-in with colleagues on the front lines of women's issues advocacy and women's political empowerment. One of those colleagues is Erin Vilardi, the estimable founder and CEO of VoteRunLead, a non-partisan organization that promotes women's political participation and leadership and trains women to run for political office. It has had astounding success—astounding because VRL has proven over and over again that women−when trained, encouraged, mentored, and sufficiently well-funded−can win office just as frequently as men do. Since we are now in the run-up to the 2022 Congressional elections(!), and there are numerous races around the country in 2021, Rebecca asked Erin to join us to discuss what to look for in trends, types of candidates, and regarding the issues and messages that win for women candidates. For more information about Erin's extensive background in this work, go to https://www.voterunlead.org/erin_vilardi.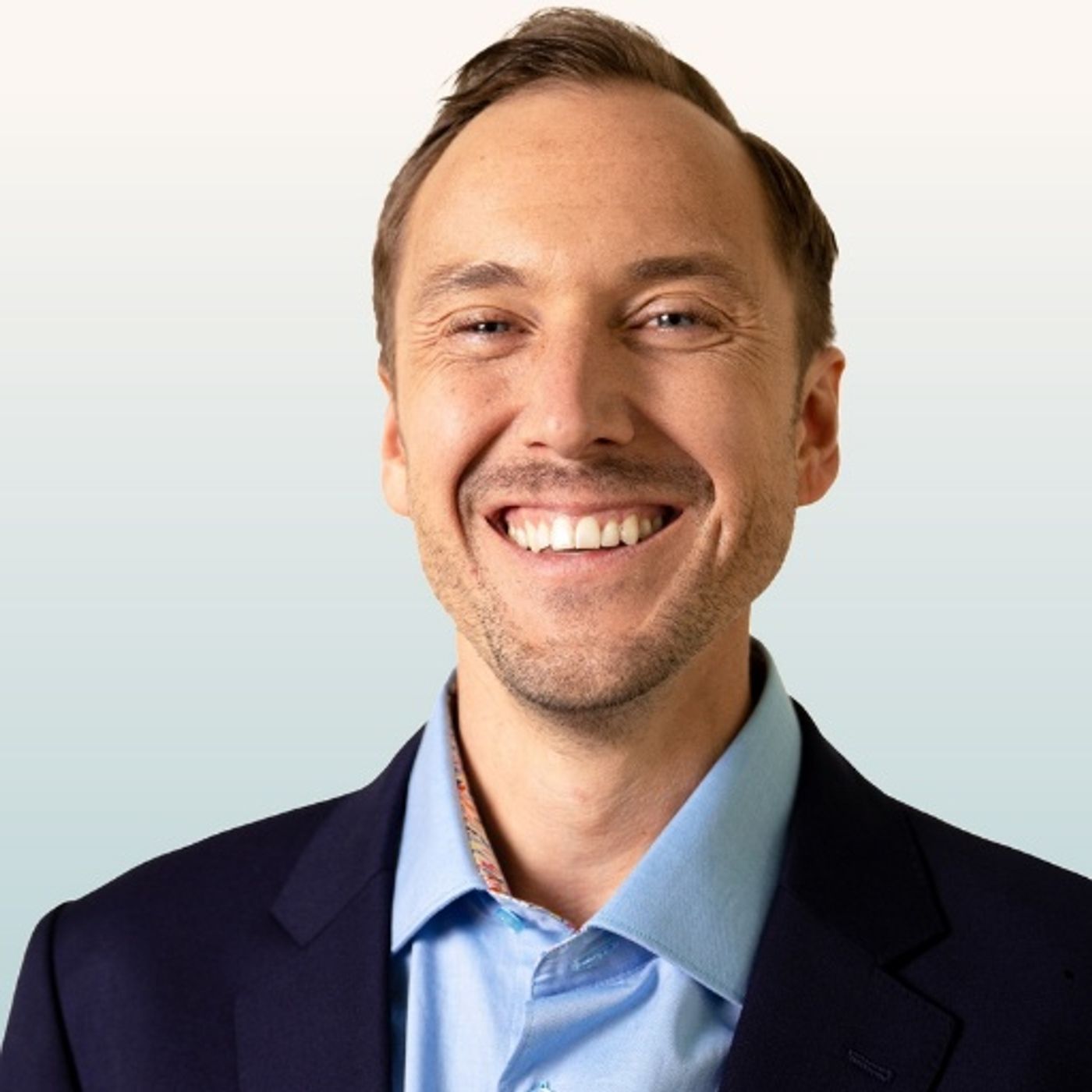 Derek Marshall is running for Congress in 2022 in the very large California 8th District, currently represented by a Republican, to bring the folks of the high desert and the mountains together to demand and achieve a more livable life.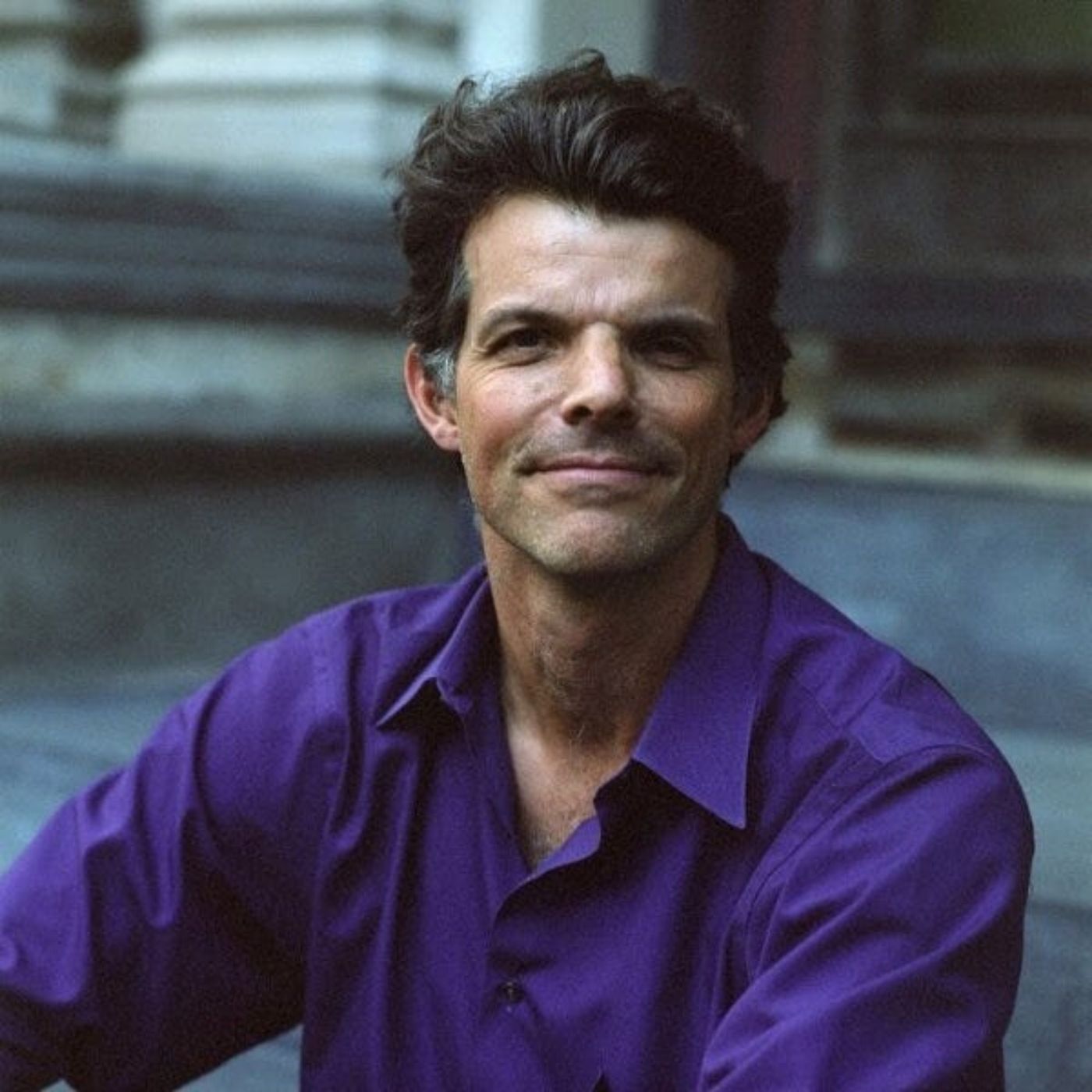 Veteran business journalist Marcus Baram, whose career includes tenures at the Wall Street Journal, Newsweek, ABC News and Fast Company, joins Kelly to discuss Capital & Main's new series, "The 50-100 Pay Gap," which will delve into the stunning finding of a recent study by the RAND Corporation -- that a full-time worker earning the median income of $50,000 today would be making $100,000 if the nation's economic growth had been shared over the past 45 years as broadly as it was from the end of World War II until the early 1970s. The cost of living continues to rise dramatically and Americans' wages are not keeping pace, earning half of what they deserve.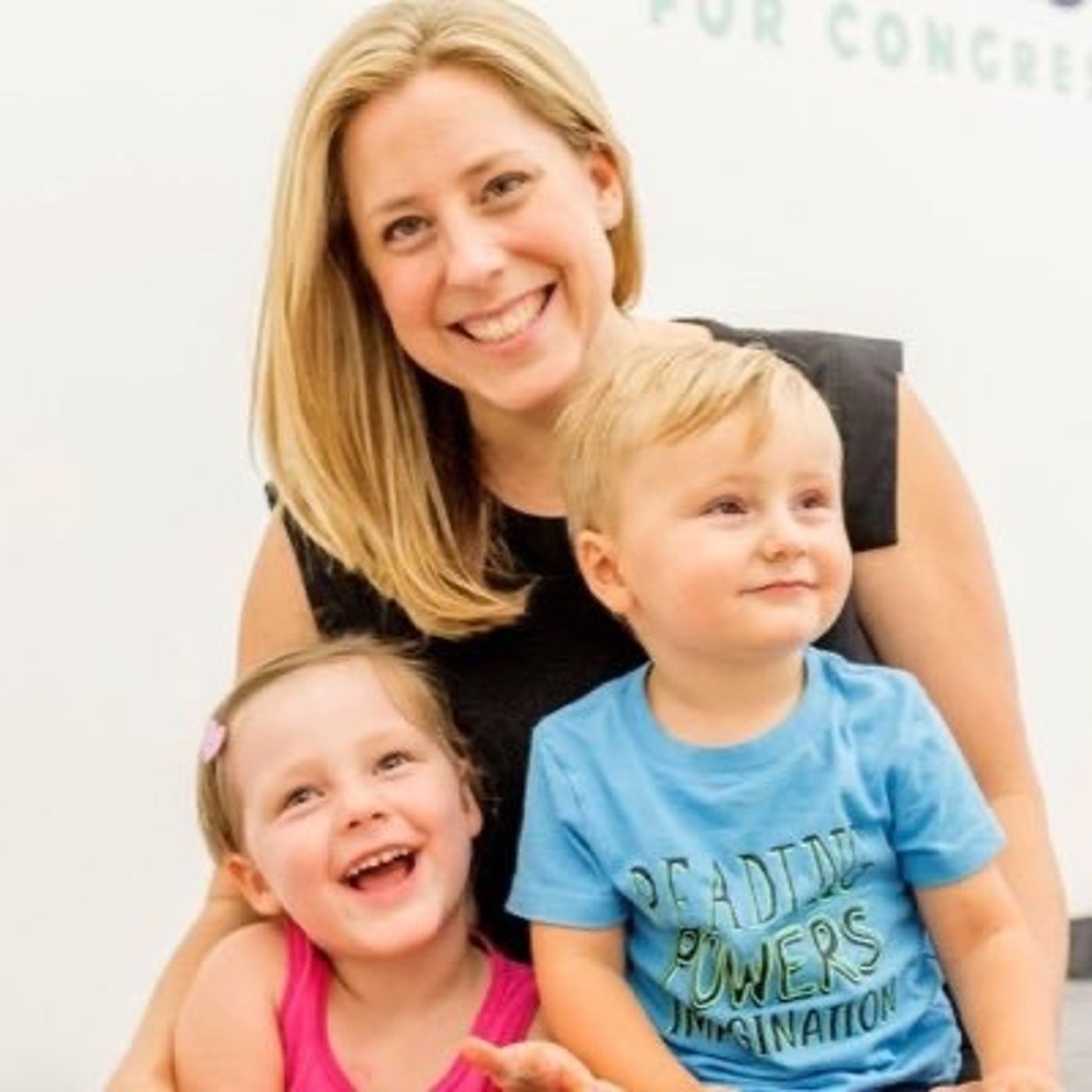 On this episode we speak with Liuba Grechen Shirley, Founder of the Vote Mama PAC and the Vote Mama Foundation, about their push for candidates to be permitted to use campaign funds for childcare at the state level as they are now allowed to do at the federal level, and what it would mean for more legislators to be parents of young children.
Why appoint, as well as elect, women to executive political office? Chicago Alderman (since first elected in 2007), Pat Dowell, a lifelong and distinguished public servant, has the answers for us. For instance, Pat has been a senior city planner and the head of several not-for-profits, as well as a social worker and university instructor. Now running in the Illinois Democratic Party primary for Illinois Secretary of State, a state-wide executive office never held by a woman, she is presently the Chair of the Chicago City Council Budget Committee, overseeing billions of dollars in municipal expenditures. As an economic development expert, Pat was a significant catalyst for the rebirth of the historic Bronzeville community on Chicago's South Side, beginning in the 1990s. Previously, Pat was the executive director of Chicago's Near West Side Community Development Corporation, the Mid-South Planning and Development Commission, and Public Allies, a national youth development organization, founded in Chicago by First Lady Michelle Obama (of which #VoteHerIn host, Rebecca Sive, was a founding board member). While a college basketball star, Pat earned her B.A. in developmental psychology from The University of Rochester. She then earned her M.A. in social service administration from the University of Chicago.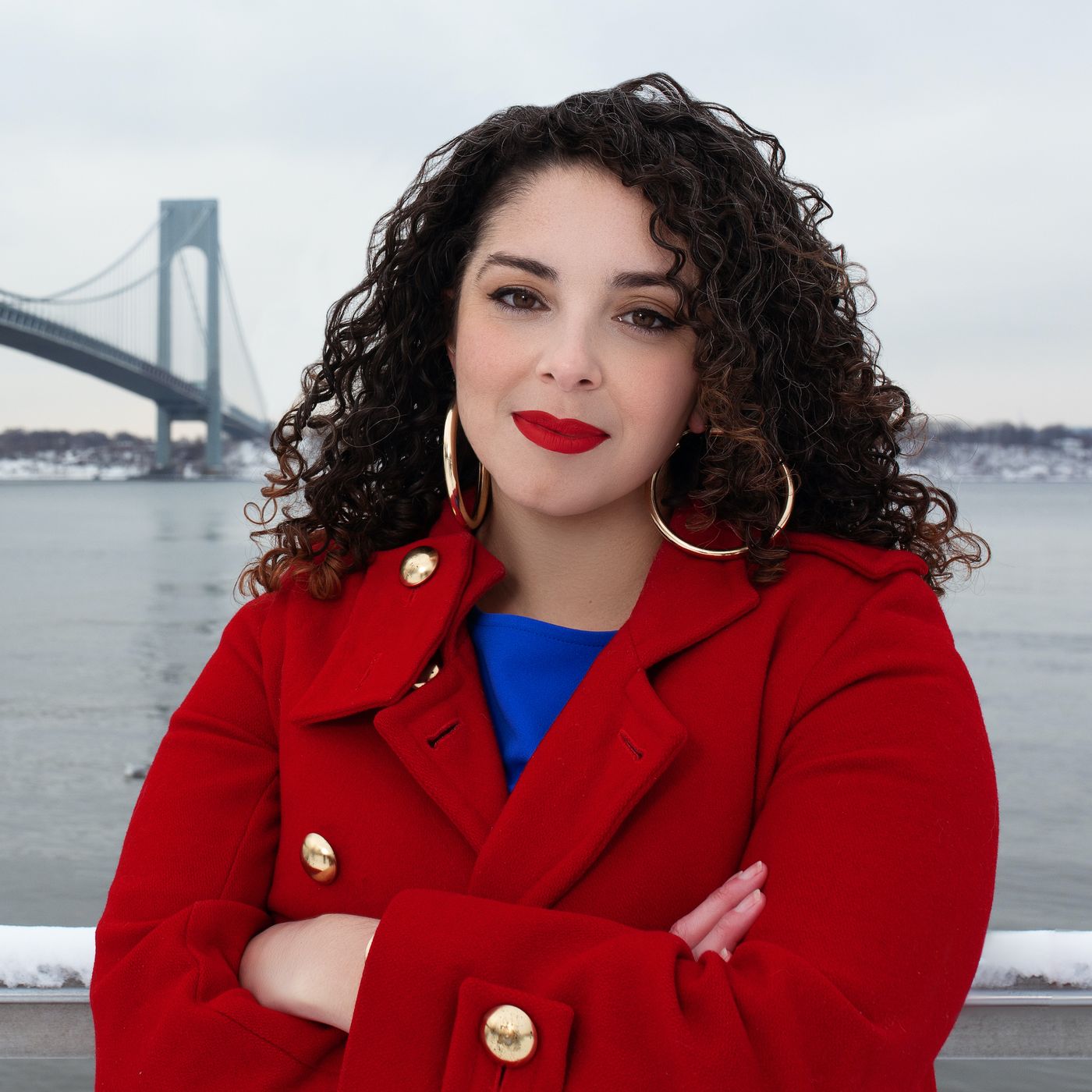 On this episode we speak with Brittany Ramos DeBarros, an Afro-Latina Staten Islander, a community organizer, and an Army combat veteran running to NY-11 in Congress in 2022.
In conversation with Kat Calvin, Founder and Executive Director of Spread The Vote. Spread the Vote helps members of our communities empower themselves to be heard at the polls: with IDs, registration, education, and turnout.
United States