Discover
HeirHeads
Claim Ownership
HeirHeads
Author: HeirHeads
Subscribed: 52
Played: 2,469
© Copyright HeirHeads
Description
A not-so-serious look at the serious business of royal rumours, gossip and gowns. Every Monday, we'll be bringing you a roundup of our favourite stories about the British royal family, from the latest headlines to the hidden messages in an Instagram caption, and all of the looks and lines of the week.
Move over, Greta Thunberg: the Queen's giving world leaders both barrels this week for their inaction on the climate crisis (or so commentators would have you believe). Prince William also has words to say about carbon emissions from flights — just not his own — while the Metropolitan police drop their investigation into Prince Andrew. Plus, we discuss two Diana biopics: Pablo Larrain's Spencer, starring Kristen Stewart, and Diana the Musical, Netflix's filmed version of the Broadway show.Spencer: 20.40Diana the Musical: 42.10Support us on Kofi: https://ko-fi.com/heirheadsShop our merch: https://heirheads.co.uk/
Finally, some royal fashion worth talking about! From Kate Middleton's golden gown to Meghan Markle's Diana-inspired handbag, we're getting into the most notable looks and, more importantly, what they're trying to tell us. Away from the glamour, we talk about the Cambridges' relatable pub lunch, updates to Prince Andrew's legal strategy, and the Queen's plan for the Diamond Jubilee medals. Catch up now wherever you get your podcasts!Shop our merch: heirheads.co.ukSupport us on Ko-Fi: ko-fi.com/heirheads
After a breezy 10-week holiday, Kate Middleton finally returns to work! While she's at her solo engagement, Prince Andrew is gearing up for a new legal strategy, Prince Charles becomes further embroiled in the cash-for-honours scandal, and Prince Philip's will is sealed for 90 years. The Irish President Michael D Higgins is dragged into a feud with the Queen, who is busy running interference by dispatching courtiers to share cuddly stories about her with the press. Plus, we give our (spoiler-filled) reviews of Fergie's first adult fiction novel Her Heart for a Compass, the Netflix teen drama Young Royals and the long-lost Princess Diana movie starring Toni Collette and Dominic West.*SPOILERS*Her Heart for a Compass: 31.27Diana and Me: 58.30Young Royals: 66.33Shop our merch: heirheads.co.ukSupport us on Ko-Fi: ko-fi.com/heirheads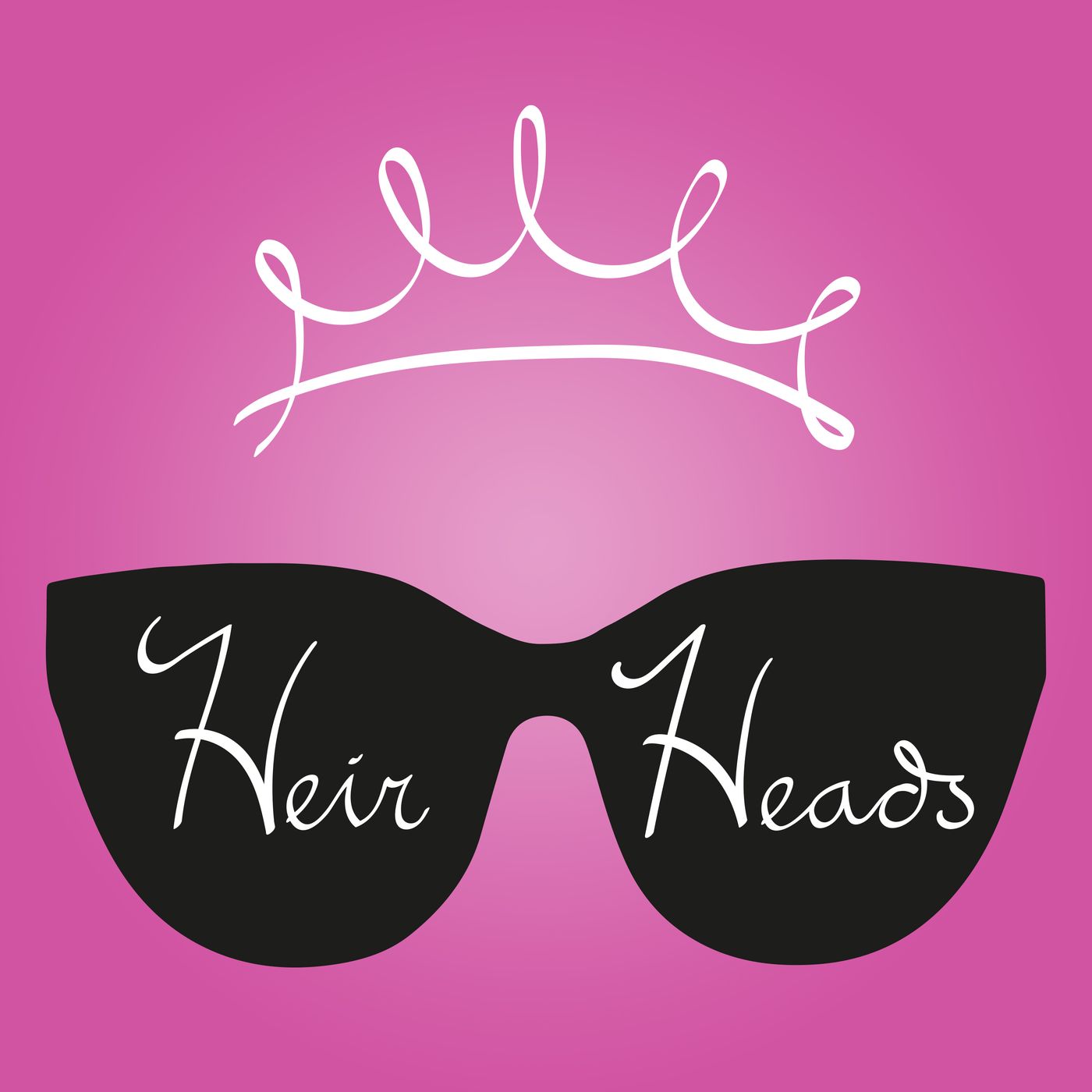 Royal House Hunters
2021-09-0641:09
The royals are back from their August break and so are we, ready to talk about Virginia Roberts Giuffre's civil suit against Prince Andrew, Camilla Parker Bowles's non-traditional Victoria sponge recipe and the Queen's leaked funeral plans. Plus, the Cambridges are feeling overlooked and Prince William thinks that the solution might be to move in with Granny — school run be damned!Shop our merch: heirheads.co.ukSupport us on Ko-Fi: ko-fi.com/heirheads
Happy Birthday, Meghan! As she turns 40, we discuss the royal family's curious new social media strategy for birthday wishes, and Meghan's new initiative to help women re-entering the workforce (with guest appearances by Melissa McCarthy and Guy the beagle). Elsewhere, the Queen uses her favourite arcane procedure to weasel out of Scottish climate laws and Prince Charles becomes a rent-a-royal for Tory dinners. Plus, Fergie defends Jack Brooksbank's yacht antics and volunteers her opinions on Prince Andrew's friendship with Jeffrey Epstein.Shop our merch: heirheads.co.ukSupport us on Ko-Fi: ko-fi.com/heirheads
We've got a vintage HeirHeads episode for you today, discussing royal rumours about Prince Charles's feud with Prince Edward over the Duke of Edinburgh title, gossip about Prince William's "intervention" in racist abuse of footballers, and the gown to end all royal gowns: Princess Diana's wedding dress! Plus, Kate Middleton closes out Wimbledon in a curious belt, Fergie talks to People about her old friend Diana, and Meghan Markle announces her first project for Netflix.Check out our trip to Kensington Palace on Instagram: instagram.com/heirheadspodShop our merch: heirheads.co.ukSupport us on Ko-Fi: ko-fi.com/heirheads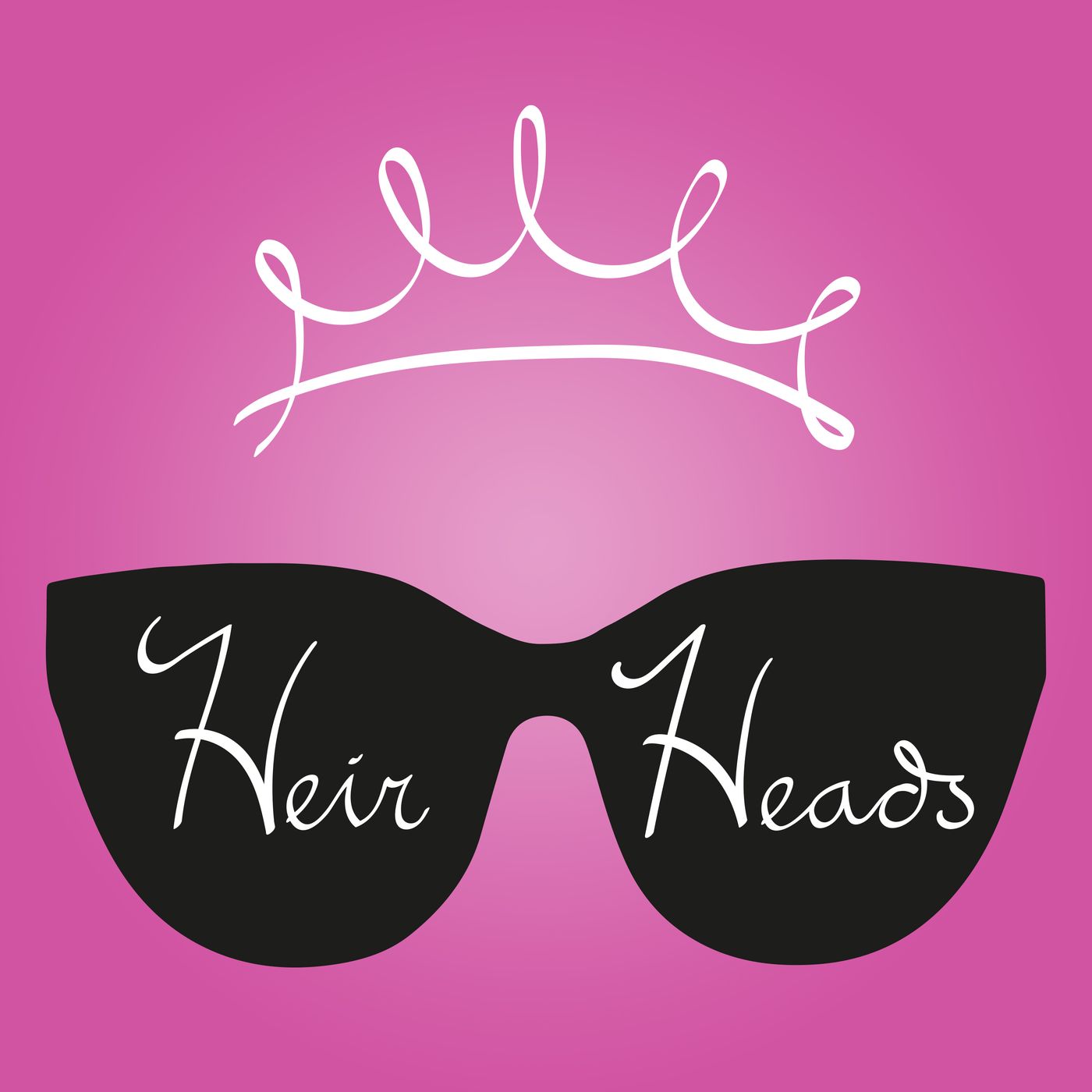 Diana at 60
2021-07-0501:30:17
We've got a supersize episode this week for the reunion of Prince William and Prince Harry at the unveiling of the Diana statue. We're talking about the divisive artwork and the brothers' show of unity, plus sporty days out for Kate Middleton and Prince George at Wimbledon and Wembley. And finally, the HeirHeads Book Club returns to discuss The Diana Chronicles by Tina Brown, including wicked stepmothers, royal warfare and affairs with married men… Support us on Ko-fi: ko-fi.com/heirheadsCheck out our merch: heirheads.co.uk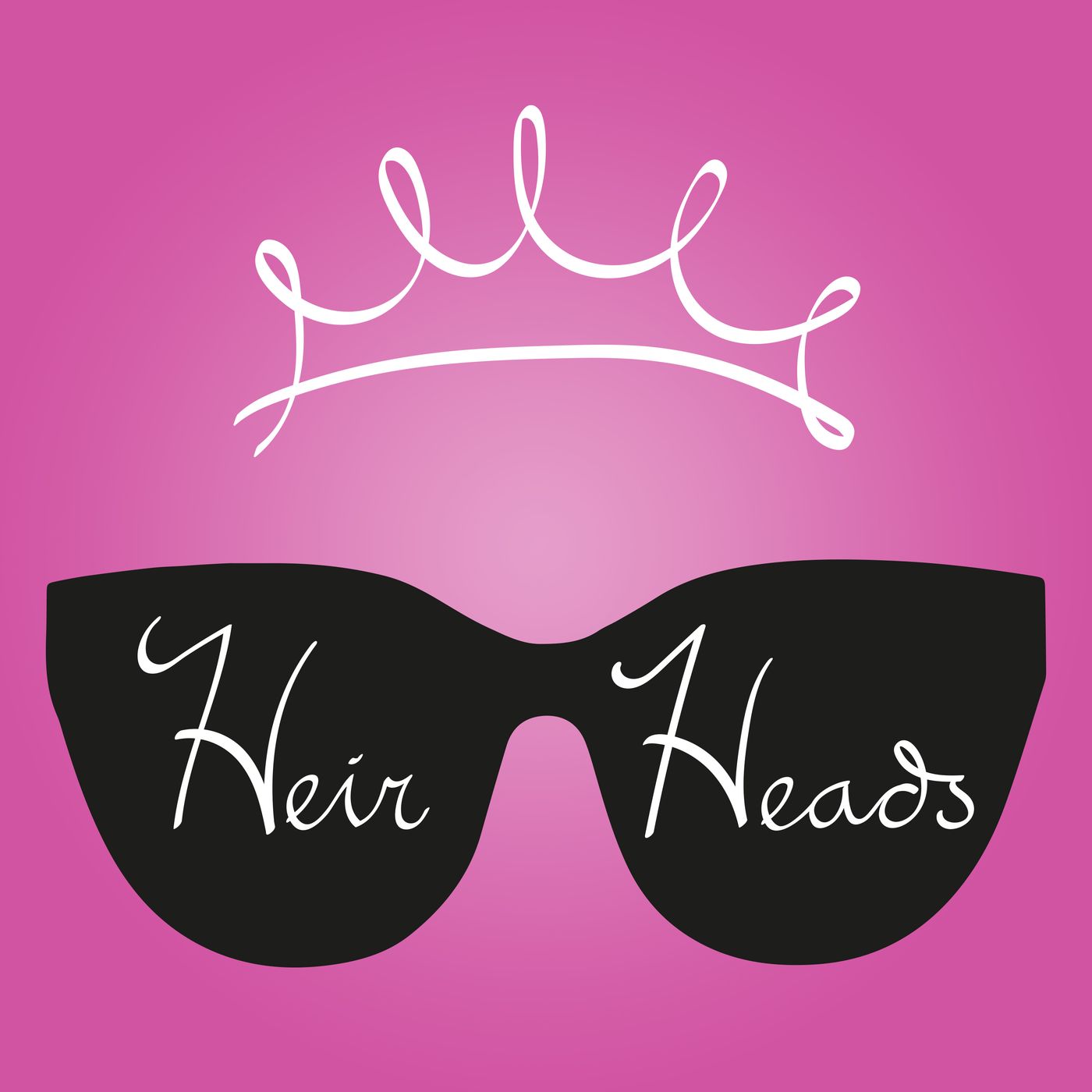 Royally Minted
2021-06-2836:21
Guess who got a self-isolation notice and had to stay inside all weekend? And what better way to spend it than reading the palace's annual financial report... including details of the royals' outrageous travel bill, Prince Charles's support for the Sussexes, and the households' staff diversity statistics, published for the first time. Plus, the Cambridges consider moving to the countryside (again) and tensions between Prince William and Prince Harry continue to escalate.Support us on Kofi: https://ko-fi.com/heirheadsShop our merch: https://heirheads.co.uk/
We're a couple of weeks out from the highly-anticipated reunion of Prince William and Prince Harry for the unveiling of the statue of Princess Diana at Kensington Palace, and the Cambridge side are firing new shots at the Sussexes in the reissue of Robert Lacey's book Battle of Brothers. Meanwhile, Kate Middleton has a flashy launch for a new project, Mike Tindall says words about Black Lives Matter and Meghan Markle gives an interview about her children's book The Bench. Plus, Prince Andrew is back in the headlines as Channel 4 asks whether royal concerns put a stop to the Met's investigation of Jeffrey Epstein and Ghislaine Maxwell.Support us on Kofi: https://ko-fi.com/heirheadsShop our merch: https://heirheads.co.uk/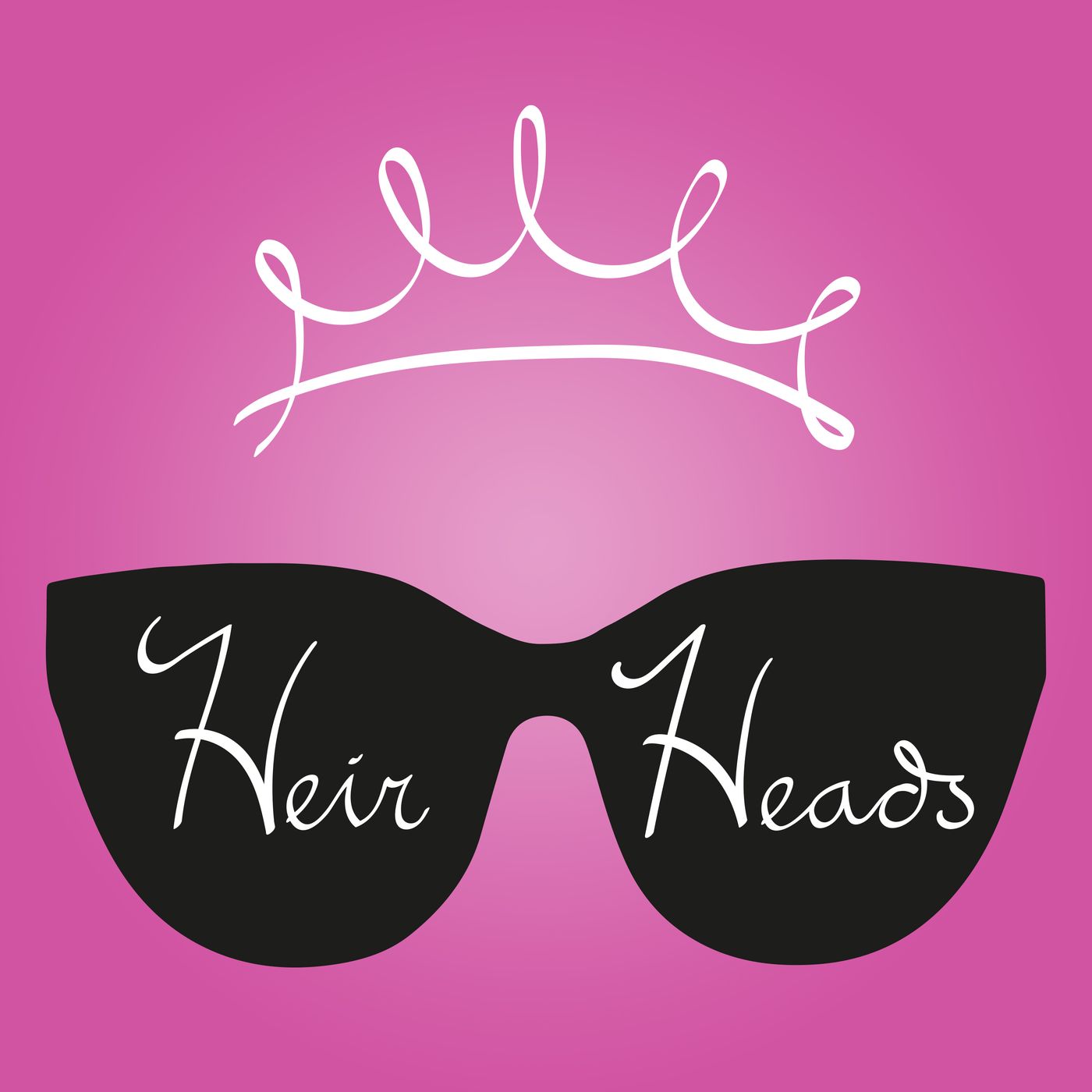 ... Lilibet?
2021-06-0829:01
Congratulations to the Sussexes on the birth of Lili Diana! We're going into the "Lilibet" origin story, and comparing the social media responses from each of the royal households. Elsewhere, we take a long, hard look at Buckingham Palace's racist hiring policy, and marvel at the proposal to deploy Prince William and Kate Middleton to counter Scottish independence. Plus, who's more famous: Oprah or Sophie Wessex?Support us on Kofi: https://ko-fi.com/heirheadsShop our merch: https://heirheads.co.uk/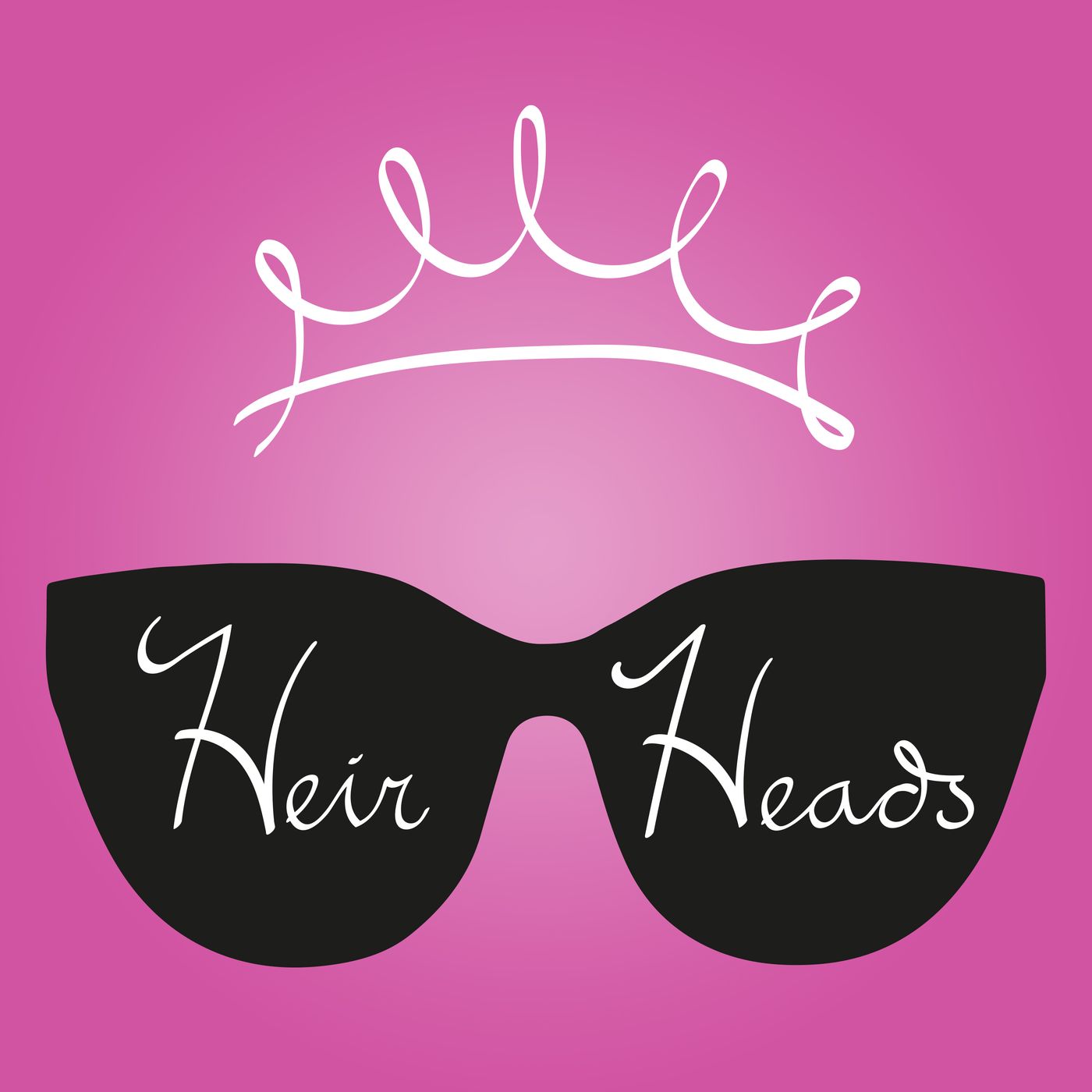 Panorama Drama
2021-05-3143:35
This week we're heading back to 1995, as we finally get a look at Martin Bashir's Panorama interview with Princess Diana, and catch up on the aftermath from last week's official BBC inquiry. Prince William has some strong words for the BBC, and one strong arm for his vaccine selfie. Plus, we discuss the Cambridges' Scottish tour and all the events they do and don't want you to know about. Support us on Ko-Fi: ko-fi.com/heirheadsCheck out our new merch on HeirHeads.co.uk
Prince Harry's back to podcasting, but not on his own show… As the Archewell Audio hiatus continues, we discuss his interview with Dax Shepard, plus the reactions from the palace and British media. Meanwhile, the Queen's speech at the opening of parliament raises questions about voter suppression, while Prince William and Kate Middleton lose a longtime staff member — but was Prince Charles pulling the strings all along? And don't forget to check out our new merch on HeirHeads.co.uk!Support us on ko-fi: https://ko-fi.com/heirheads
Your country needs YOU… to like and subscribe! Prince William and Kate Middleton are YouTube official, complete with distracting stock music and never-before-seen bloopers. We discuss the Cambridges' new channel, their Instagram name change and the Hold Still book giveaway, plus Meghan Markle's upcoming children's book and the Sussexes' appearance at Vax Live. But first, we break down the investigation into Prince Michael of Kent, who is accused of selling access to Vladimir Putin as "Her Majesty's unofficial ambassador to Russia"...Support us on ko-fi: https://ko-fi.com/heirheads
As the Cambridges mark a decade of marriage with glossy new portraits and some middle-class cosplay, we look back on the highs and lows from the past 10 years of Will and Kate, including our royal wedding rewatch, Kate's Marilyn moments, Will's dad dancing, the topless photo scandal, the Great Kate Wait, controversial hunting weekends, the triumph of the Australia tour, the flop of the India and Canada tours, and most divisive of all: Kate's fringe...Support us on ko-fi: https://ko-fi.com/heirheads
It's our 100th episode! To celebrate, we've prepared something a little different this week: our guide to abolishing the monarchy. Why could it happen? How long would it take? What would ex-royal life look like for the royals? And what would the country even be called?! We answer all of these and more, plus a quick look at some topical stories, including Prince William and Kate Middleton's return to work, Prince Louis's birthday portrait and paparazzi shots of Meghan and Archie. Support us on ko-fi: https://ko-fi.com/heirheads
*cw rape, sexual assault, gender-based violence*Join us for a round-up of what we've been watching lately: the Russell T Davies mini-series It's A Sin, Emerald Fennell's Oscar-nominated film Promising Young Woman and lavish period drama The Great. SPOILERS:1.10 to 23.40: It's a Sin 23.40 to 38: Promising Young Woman 38 to end: The Great Support us on Ko-Fi: https://ko-fi.com/heirheads
We're back! And so is Prince Harry, who returns to the UK and meets Prince William for the first time in a year at the funeral of Prince Philip. We put our body language expert hats on to discuss the big reunion, as well as a week's worth of frenzied build-up and the drama around who's wearing what and who's standing where. Plus, Prince Andrew stages another stealth comeback operation and Kate Middleton earns a new title as the "peacemaker" bringing the brothers closer together. Support us on Ko-Fi: https://ko-fi.com/heirheads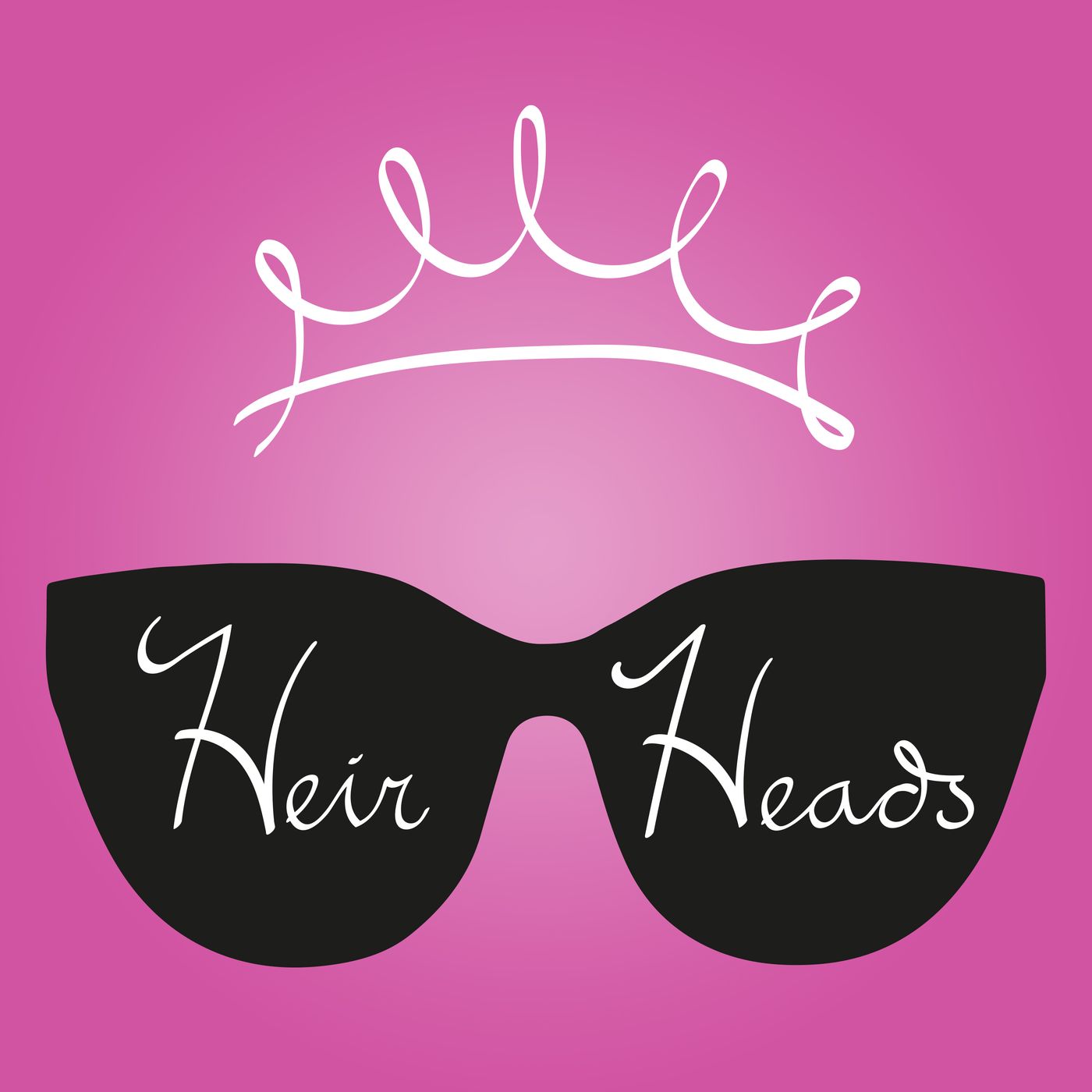 Silicon Wally
2021-03-2935:33
One person who hasn't been struggling in the American job market? Prince Harry, who has landed a job at a for-profit mental health company in Silicon Valley. We're talking his new roles, as well as the palace's hunt for a diversity tsar and Camilla Parker-Bowles repping Brand Wales on a "work trip" to Greece. Elsewhere, the Cambridges have more words to say about mental health, Kate Middleton's private letter somehow becomes front-page news, and Prince George, Princess Charlotte and Prince Louis saddle up and allegedly shovel shit. Plus, the Queen refuses to say why police aren't allowed to search her private property for looted artefacts, and Meghan Markle fights food poverty with cake and cash.Support us on Ko-Fi: https://ko-fi.com/heirheads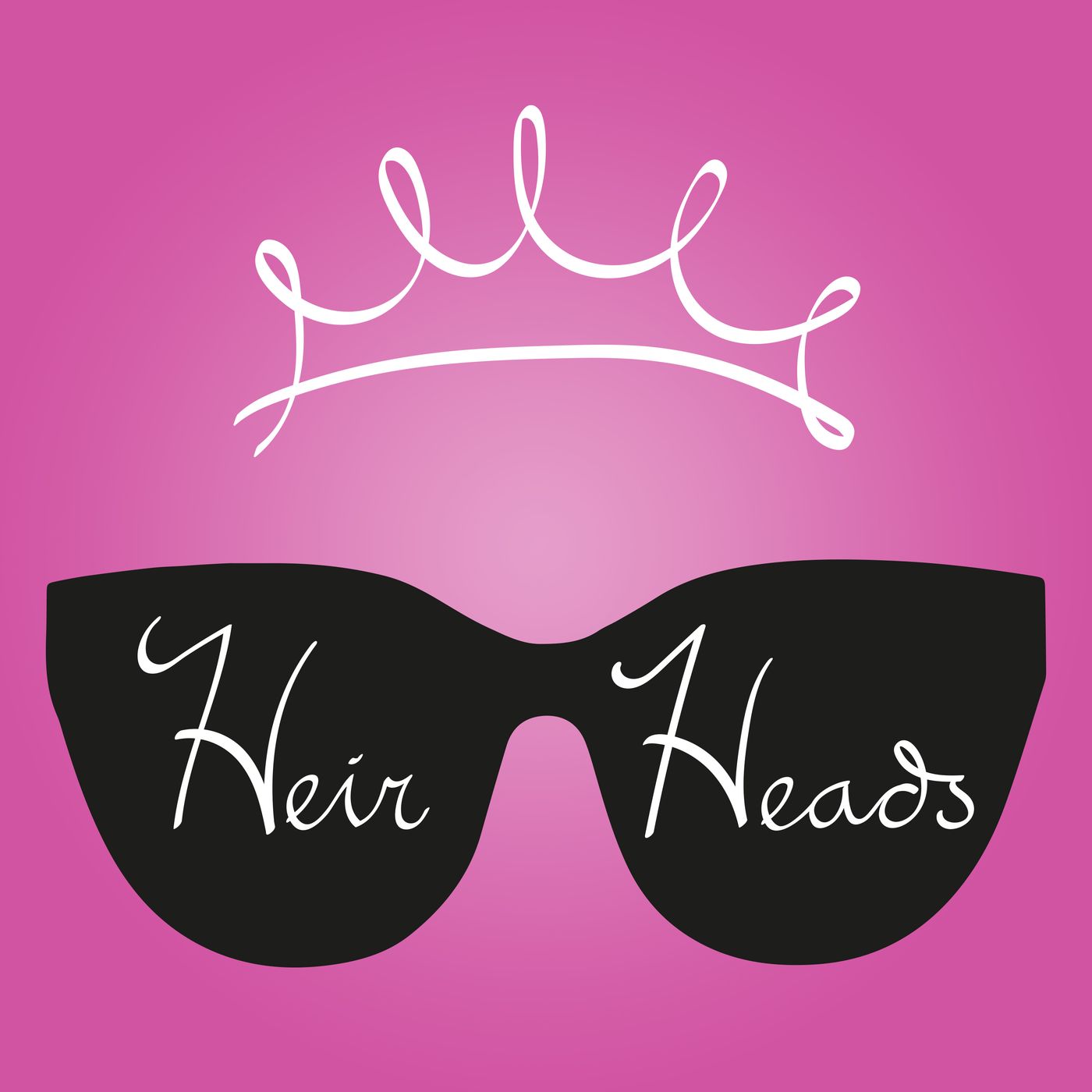 The Other Brother
2021-03-2248:04
Beannachtaí na féile Pádraig oraibh! The Cambridges celebrate St Patrick's Day and we hold our heads in our hands, while Prince William gets a glowing new profile that gives insights into his family life, his work ethic and his "genuine and huge knowledge". Meanwhile, the fallout from Prince Harry and Meghan Markle's interview with Oprah continues, as Gayle King is appointed spokesperson for the Sussexes and Prince Charles starts to worry about appeasing American audiences… Plus, a spectacular photo opp, Kate Middleton's eye-searing blazer and Meghan Markle responds to a damning report about "predatory practices" in the British tabloids.Support us on Ko-Fi: https://ko-fi.com/heirheads
From the moment Oprah's interview with Meghan Markle and Prince Harry began, we wondered how the royal family would respond to their claims. That response turns out to be… not great! We're breaking down a week of curious paparazzi shots, lukewarm statements, tone-deaf photo opps, and Prince William's excruciating reply to an impromptu query. Plus, we discuss the Meghan effect on the British media, Kate Middleton's surprise appearance at the memorial for Sarah Everard, and how the royals marked Mother's Day.Support us on Ko-Fi: https://ko-fi.com/heirheads
United States