Discover
Passing The Bar: The Podcast!
Claim Ownership
Passing The Bar: The Podcast!
Author: Chris Pryer
Subscribed: 10
Played: 113
© Copyright Chris Pryer
Description
Passing The Bar Podcast is a podcast created by bartenders for bartenders… and honestly everyone in between! We speak on the ups, the downs and the social issues that we face in the industry from an inside perspective.
In this pilot episode we discuss the impact of the Something In The Water Festival on prejudices and the new creative movement in Virginia.
Who are we? In this episode you're going to find out! Come get up close and personal with your host!
Beer here! We speak to Patrick Collins, the president of Chesbay Distributing, on his company's duties and impact on the bar industry. As a branch of the Reyes Beverage Group, Chesbay is one of the influential names in south eastern Virginia in the aspect of getting the beer from the producers to the businesses that then supply it to the end consumer!
What qualifies a BOSS ass female bartender? What are some of the issues women deal with as bartenders? How do you communicate and get your point across effectively? In this episode our guest Erin and Rachel help get us to those answers!
Can bartenders hold a successful relationship? What's it like being a bartender in New York City? How do you successfully shut down an advance? In this episode we ask NYC model and bartender Jon Flores!
Alcoholism is a very real issue that we face in the service industry. In this week's episode we speak to Justin, who recently celebrated seven years of sobriety and is also still very active in bartending. Do you know someone on the same journey?
The first person we're greeted by, the last person we're wish well by. The Valet is commonly overlooked position that is influential to guest experience. Sit down with Taylor and us this episode for a pretty hilarious look into what our valets go through on a daily basis.
Dylan Huffman, with us this week, is a master at handling stressful situations on the restaurant management side. Sit down with us as we discuss some pretty hilarious situations and how we "should" handle them even though we may like to handle them in a different way. This highly informational episode is one for all audiences and we hope you find it light and thought provoking!
We've come along way, this is our recap of what we've experienced and had an opportunity to learn during this process! Thanks for tuning in!!!
Josh Seaburg is our guest this week! Bartender vs. Mixologist, what's the f*cking difference? This episode we take a brief look through the history of the mixology, Go on a magical tequila journey with Fortaleza and touch on some common ground that both bartenders and mixologists agree on.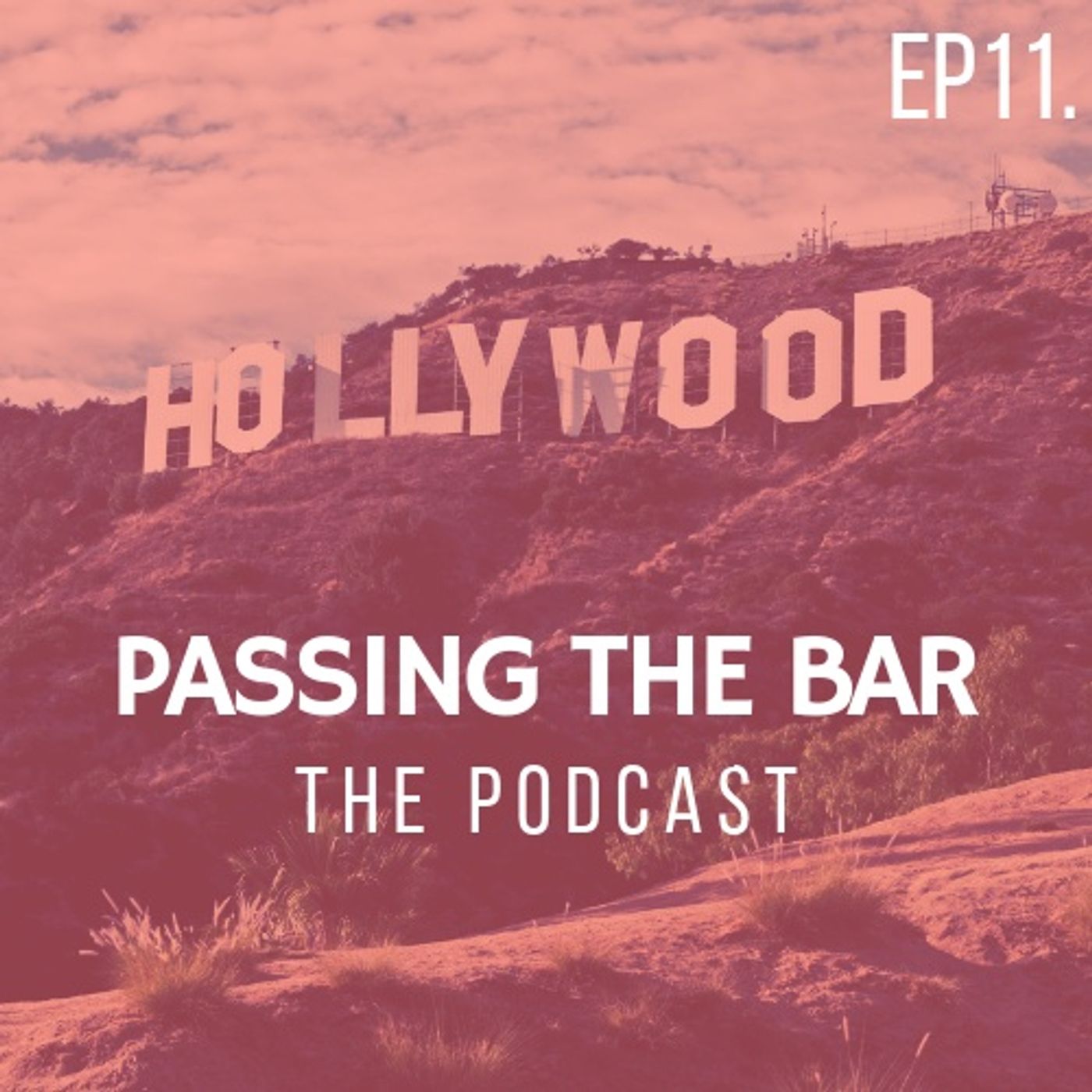 Ep11. California Luv
2019-08-0901:12:42
We are joined this week by Trey French as he walks us through what's the difference between west coast and east coast bartending. We take an in-depth look into bar culture of Hollywood and Los Angeles, celebrity stories and his own personal journey into California.
From Tedx Talks and traveling around the world to provide leadership consulting, there is not much that Chef Chris Hill hasn't accomplished in his career in the industry. This week we check in with Chris about his new book: "Lead Like A Chef" and some of the industry specific issues that he has coached other leaders how to handle.
Sam Mcginn from The Real World 26: San Diego is our guest this week! We cover life after the reality tv show, PRIDE and the current temperature of the nation and our LGBTQ community! This episode is sponsored by The Hamilton Perkins Collection! Use the code: PASSINGTHEBAR for 15% off your first purchase!
We're talking beer again! This week with Cicerone Austin Taylor we cover the in's and out's of beer buying! Hailing from Grain, the #1 bar in Norfolk located at the beautiful Norfolk Hilton Main! Sit down and have a sip with us in the hilarious and informational episode!
WE'RE BACK! This week we're back with a true industry entrepreneur, Dennis Ferrigno the CEO of Executive Beverage! Exec Bev is the industry leader in private event bartending services. Sit down with us and tune in to this uplifting episode full of laughs, event planning tips and real life situations!
This week we're joined by Daryl Fischer, expert bar security guard! We speak on some pretty hilarious but informational stories about dealing with unruly guest! Join us in support of #vbstrongcoasttocoast and Daryl's walking trek across America from California back to Virginia Beach in under 60 days to raise $500,000 for the families of the tragedy.
This week we spoke to Tyler Woodard of crudo nudo! We speak on his passion of the trade, what drives him, what tapas are and some juicy new happenings around the recording studio!
We finally got some well needed estrogen back in the studio this week! Ashley and Brittany from Chick's Oyster Bar really BRING THE HEAT on this episode! Grab a cold one and strap in because this X-Rated episode is sure to make you feel all warm inside!
This episode is powered by WHITE CLAW! We sit down with Bobby Earley the Senior Field Sales Manager for the hottest brand in all of the land right now, WHITE CLAW! Grab yourself a cold one and join us in this HILARIOUS and eye opening episode! Thanks to our sponsors White Claw and Stratas Media Group
In this informational episode we're with Henry Giese as he talk about starting from the bottom, what it means to be a bartender, what all you learn and how to apply it into your own business!
United States