Discover
Passing The Bar: The Podcast!
Claim Ownership
Passing The Bar: The Podcast!
Author: Chris Pryer
Subscribed: 9
Played: 84
© Copyright Chris Pryer
Description
Passing The Bar Podcast is a podcast created by bartenders for bartenders… and honestly everyone in between! We speak on the ups, the downs and the social issues that we face in the industry from an inside perspective.
Tune into the season finale with Jason King rep for Flying Dog Brewery out of Frederick, MD! We reminisce a bit over the season and talk about some exciting things happening in the realm of flying dog and also our NEXT season! From the whole Passing The Bar team, thank you so much for listening to us! We're pumped to be back in a couple of months for SEASON 2!
Have you ever thought about what it would be like to be a female beer rep? What are some of the challenges national brands face in the competitive local craft markets? We take a dive into the day to day life of Autumn a rep for Founders Brewing Company in this episode! Crack a cold one and join us for a couple of laughs and a damn good time!
Barry Clark sits and drops some heat on us this week! From DJing to building up a community, when you hear Barry Clarks name it's associated with some of the best and humble energy out there! He's the founder of the North End Run Club that meets ever Tuesday around Virginia Beach asking its members to just "show up" and run! Sit back and enjoy this episode with us!
Kevin O'Connor knew from his youth knew he wanted to brew beer, this week we sit down with Kevin the owner of the O'Connor Brewing Company and sales manager Liz Poplawsky to share some proper laughs, Proper Lagers and an all around good time!
We've all in on this episode with our guests Two Hand Touch! Dive into this fun episode as we touch on the in's and out's for a duo band!
One of the country's rising rock and roll stars, Bennett Wales drops in with us this week for our first musician of the season! Sit back and enjoy this episode covering his and his band's paths from playing in dive bars to opening up for some huge bands!
In this episode we speak to Chad Burns about the common similarities between restaurants, some of the difficulties surrounding openings and drink our fair share of Makers Mark and Joto Sakes! Strap in because this episode is sure to entertain you and potentially make you spit that drink your sipping currently all over your car!
In this informational episode we're with Henry Giese as he talk about starting from the bottom, what it means to be a bartender, what all you learn and how to apply it into your own business!
This episode is powered by WHITE CLAW! We sit down with Bobby Earley the Senior Field Sales Manager for the hottest brand in all of the land right now, WHITE CLAW! Grab yourself a cold one and join us in this HILARIOUS and eye opening episode! Thanks to our sponsors White Claw and Stratas Media Group
We finally got some well needed estrogen back in the studio this week! Ashley and Brittany from Chick's Oyster Bar really BRING THE HEAT on this episode! Grab a cold one and strap in because this X-Rated episode is sure to make you feel all warm inside!
This week we spoke to Tyler Woodard of crudo nudo! We speak on his passion of the trade, what drives him, what tapas are and some juicy new happenings around the recording studio!
This week we're joined by Daryl Fischer, expert bar security guard! We speak on some pretty hilarious but informational stories about dealing with unruly guest! Join us in support of #vbstrongcoasttocoast and Daryl's walking trek across America from California back to Virginia Beach in under 60 days to raise $500,000 for the families of the tragedy.
WE'RE BACK! This week we're back with a true industry entrepreneur, Dennis Ferrigno the CEO of Executive Beverage! Exec Bev is the industry leader in private event bartending services. Sit down with us and tune in to this uplifting episode full of laughs, event planning tips and real life situations!
We're talking beer again! This week with Cicerone Austin Taylor we cover the in's and out's of beer buying! Hailing from Grain, the #1 bar in Norfolk located at the beautiful Norfolk Hilton Main! Sit down and have a sip with us in the hilarious and informational episode!
Sam Mcginn from The Real World 26: San Diego is our guest this week! We cover life after the reality tv show, PRIDE and the current temperature of the nation and our LGBTQ community! This episode is sponsored by The Hamilton Perkins Collection! Use the code: PASSINGTHEBAR for 15% off your first purchase!
From Tedx Talks and traveling around the world to provide leadership consulting, there is not much that Chef Chris Hill hasn't accomplished in his career in the industry. This week we check in with Chris about his new book: "Lead Like A Chef" and some of the industry specific issues that he has coached other leaders how to handle.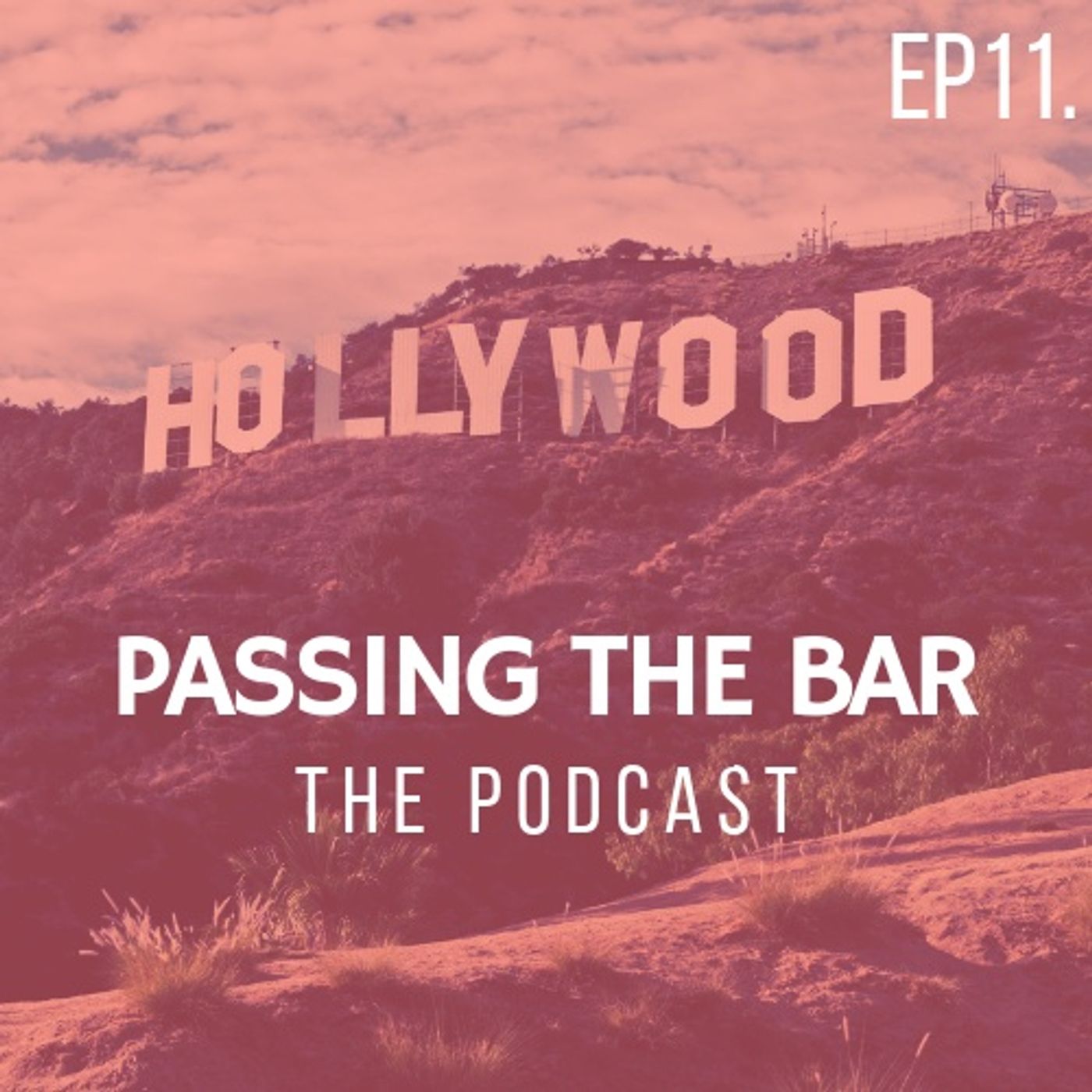 Ep11. California Luv
2019-08-0901:12:42
We are joined this week by Trey French as he walks us through what's the difference between west coast and east coast bartending. We take an in-depth look into bar culture of Hollywood and Los Angeles, celebrity stories and his own personal journey into California.
Josh Seaburg is our guest this week! Bartender vs. Mixologist, what's the f*cking difference? This episode we take a brief look through the history of the mixology, Go on a magical tequila journey with Fortaleza and touch on some common ground that both bartenders and mixologists agree on.
We've come along way, this is our recap of what we've experienced and had an opportunity to learn during this process! Thanks for tuning in!!!
Dylan Huffman, with us this week, is a master at handling stressful situations on the restaurant management side. Sit down with us as we discuss some pretty hilarious situations and how we "should" handle them even though we may like to handle them in a different way. This highly informational episode is one for all audiences and we hope you find it light and thought provoking!
United States