Discover
Night Dreams Talk Radio With Gary Anderson
Claim Ownership
Night Dreams Talk Radio With Gary Anderson
Author: Night Dreams Talk Radio
Subscribed: 97
Played: 6,046
© Copyright Night Dreams Talk Radio
Description
"Night Dreams Talk Radio With Radio Personality Gary Anderson Brings to you the best topics in the Paranormal, Cryptozoological, Ufological, Aliens, Supernatural, Earth Changes. All the best topics in the paranormal. And always with the top guest! Live 7 pm - 9:00 pm Pacific time 10pm - 12:00 am. Eastern
We bring to you the unknown! On Night Dreams Talk Radio Network
Visit our website at
www.nightdreamstalkradio.com
Kevin Trenberth is a Distinguished Scholar at the National Center of Atmospheric Research (NCAR) in Boulder and an Honorary Academic in the Department of Physics, Auckland University in Auckland, New Zealand. From New Zealand, he obtained his Sc. D. in meteorology in 1972 from Massachusetts Institute of Technology. He was a lead author of the 1995, 2001 and 2007 Scientific Assessment of Climate Change reports from the Intergovernmental Panel on Climate Change (IPCC), and shared the 2007 Nobel Peace Prize which went to the IPCC. He served from 1999 to 2006 on the Joint Scientific Committee of the World Climate Research Programme (WCRP), and chaired a number of committees for more than 20 years.
Stephen Bassett is a political activist, Disclosure advocate and the executive director of Paradigm Research Group (PRG) founded in 1996 to end a government imposed embargo on the truth behind extraterrestrial related phenomena. He has spoken to audiences around the world about the implications of "Disclosure" - the  formal confirmation by heads of state of an extraterrestrial presence engaging the human race. He has lectured around the world on the political implications of UAP/ET phenomena and given over 1200 radio and television interviews. PRG's advocacy work has been extensively covered by national and international media including being featured on CNN, Fox News, MSNBC and in the Washington Post and New York Times. Steven Starr MPH, MT(ASCP)BBClinical Laboratory Science Program DirectorAssistant Clinical ProfessorAssociate, Nuclear Age Peace FoundationFormer Board Member, Physicians for Social ResponsibilityWebsite: nuclearfamine.orgPublished in the Bulletin of the Atomic Scientistshttps://thebulletin.org/2015/02/what-would-happen-if-an-800-kiloton-nuclear-warhead-detonated-above-midtown-manhattan .
Mary Joyce has worked for two major metropolitan newspapers - The Orlando Sentinel in Florida as an artist and columnist, and The Oakland Press in Michigan as a Sunday magazine editor and then feature editor. On the side, she's written magazine articles and books. Since 2008, she has been the main researcher and editor for the Sky Ships Over Cashiers website which features a wide variety of cutting-edge topics – from UFOs to secret underground bases; from Bigfoot to Cherokee Little People. Mary has gone from investigating mob stories in Detroit, including Jimmy Hoffa's death, to interviewing people with the highest top-secret clearances about clandestine government activities. She even has had face-to-face interviews with a whistleblower with Cosmic Top-Secret clearance who once worked within the top tier of the infamous international Cabal. . Thomas WertmanState Director – Field Investigator - MUFON of Ohio It is said we are all products of our environment. Growing up in the 60s andwatching television shows such as The Twilight Zone and The Outer Limits fueled aninterest in space and the unknown. Television shows and movies soon led to books,but unfortunately this interest had to be put aside to build a career, raise a family,and earn a bachelors in business and master's in education. Now with my family grown and pursuing their own careers I decided to return tomy lifelong interest in the unknown. The first step in 2008 was joining the Ohio basedgroup the Cleveland Ufology Project (CUP). Founded in 1952, the discussion groupprovided an avenue to explore areas associated with ufology.The second step also in 2008 was becoming a member of the Mutual UFONetwork (MUFON). Since that time, I have advanced from field investigator to StateDirector of Ohio. Currently I have investigated over 300 cases in Ohio with one of themost interesting involving two fishermen who experienced over three and one-halfhours of missing time. This case involved: witness interviews combined with eventreenactment, extensive research into flight plans.
Tonight we will have a Sunday Live Special Broadcast! (Before Disclosure!) The real facts on the Nazi WW ll move to rule space and how they were working on it to control earth!My Guest Thomas Wertman
Denver Michaels is an author with a passion for cryptozoology, the paranormal, lost civilizations & ancient history, and all things unexplained. In 2016, the Virginia native released his first book, People are Seeing Something, which makes a case for the existence of lake monsters in the United States and Canada. Since then, he has gone on to author Giants: Men of Renown, Strange Tales from Virginia's Mountains, and several other books covering cryptozoology and paranormal subject matter.Michaels and his wife sold their home in 2020 and now travel the country full-time in an RV. Michaels enjoys the outdoors, hiking, fishing, investigating the unexplained, and working on new writing projects. Clete Keith has worked throughout his life as a screenwriter, playwright, and actor, in the entertainment industry. Ghosts of Greystone - Beverly Hills is his first book and he spent over two years of relentless investigations, and interviewing people with paranormal experiences at the Greystone. He resides in Santa Monica, California
Mark Fiorintino,a self-taught metaphysician who worked as an accomplished troubleshooter for technology companies like IBM and Harris government systems. I work primarily as a computer and electronics technician and developed many award-winning state of the art software programs that solve problems concerning failure analysis of electronic assemblies and computer systems.It was in the summer of 1964 when I was first introduced to Einstein and the idea of the unified field theory. At the time I was just 9 years old and was greatly impressed by this man and his idea of uniting the forces of nature. I continued learning about Einstein and worked on developing my own theory of everything it is now over 50 years later and the dream has been realized. Tony Degn is an ex policeman, ex-military and executive protection to include bodyguard work. He is a professional singer and has performed with the late great entertainer Andy Williams and Branson Missouri and will be on season 17 of America's got talent. Tony is a lifelong experiencer of spiritual miracles UFOs angels extraterrestrials ghost spirits and has seen a mothman type creature with wings on several occasions in the greater Kansas City area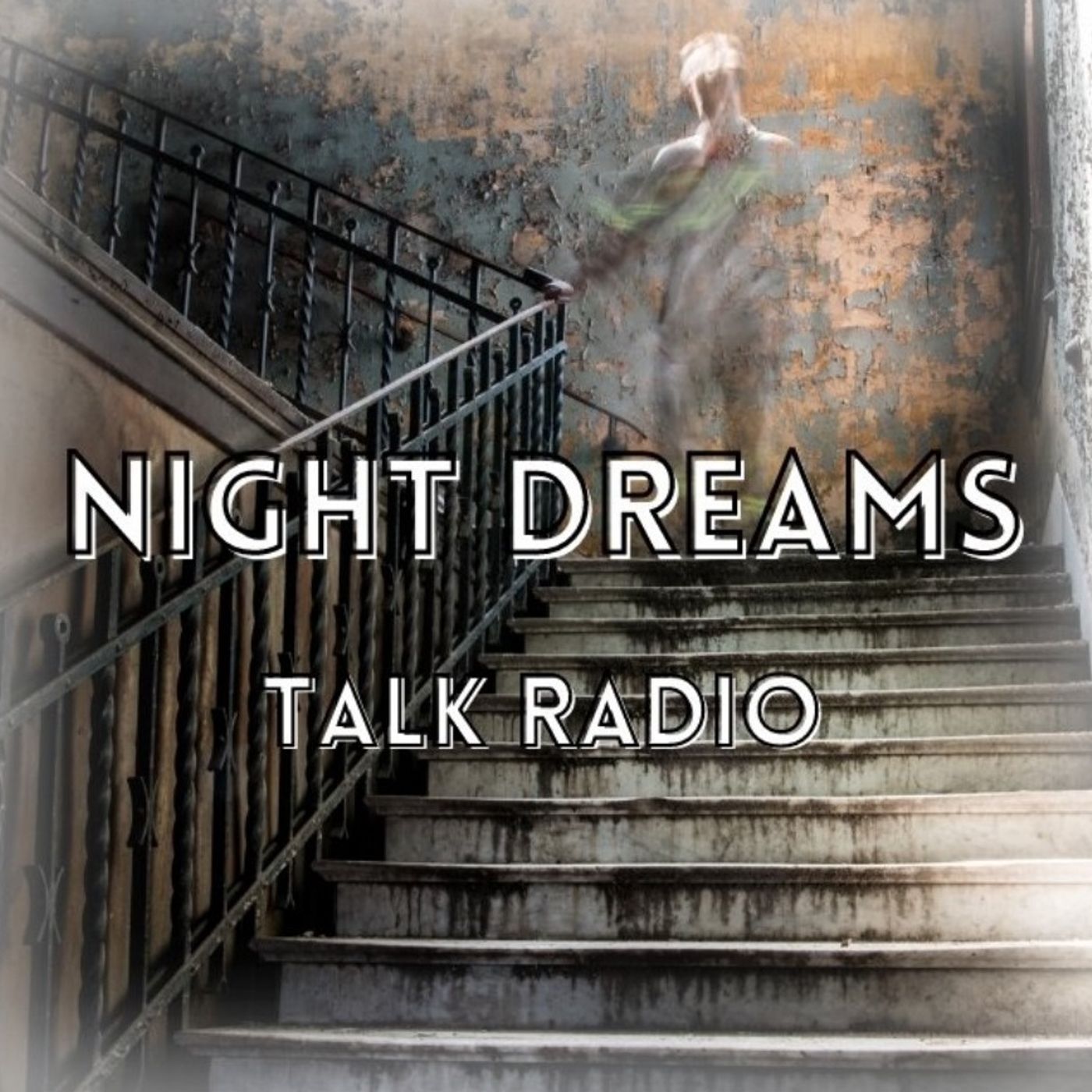 Jim Myers has an extremely varied background. He grew up in Kenya, the son of Christian missionaries, and spent another 20 years as an adult living in West Africa and France. Jim and his wife Daphne both possess dual French-American citizenship. The Myers moved back to the U.S. in 2009, at which time Jim's childhood obsession with Sasquatch became a vocation. For the past nine years, Jim has been an avid Sasquatch researcher and public speaker on all things related to the Forest People. He and his wife Daphne built the Sasquatch Outpost with the goal of becoming "Sasquatch Central" for the Western U.S. The Outpost houses both an extensive gift shop, as well as being the home of the Sasquatch Encounter Discovery Museum - built with the goal in mind of educating the public about the existence and behavior of these elusive beings. Far from being an "armchair expert" on this topic, Jim tries to spend as much time as possible in the forests and mountains of Colorado, where he has gained a great deal of experience and accumulated data over the years. Through his personal research, Jim has become convinced that far from being some form of great ape, Sasquatch is a highly intelligent being, possessing both a complex language and a true culture. Jim and his wife Daphne make their home in the town of Bailey, Colorado in the Front Range of the Rocky Mountains.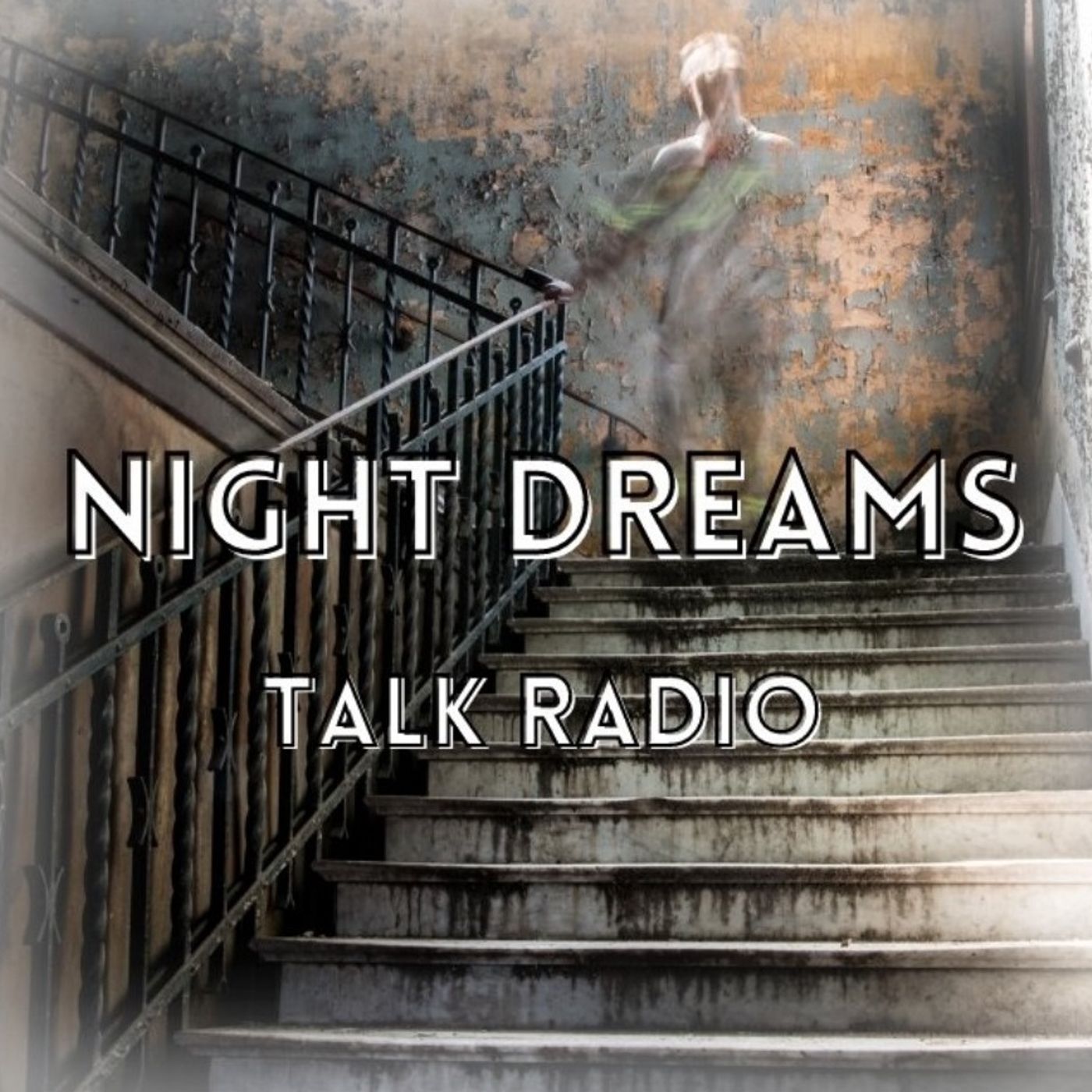 Jason Offutt grew up on a farm near the little town of Orrick, Missouri. In his life he's been a farm hand, journalist, photographer, bartender, and the mayor of that same small town. Jason now teaches journalism at Northwest Missouri State University in Maryville, and keeps the world safe from the forces of evil.Okay, so now that the interview bio's out the way, here's who I really am. I'm a nerd. A Dungeons and Dragons playing, "Star Trek" watching, conspiracy theory Fanboy. "The Twilight Zone" is the greatest television program ever created, author Michael Crichton was a wizard, and I once went to a Halloween party dressed as Gilligan (my wife went as Mary Ann. Hubba hubba).As a kid I looked for Sasquatch footprints in the yard, UFOs over our farmhouse (one night my whole family saw something that shouldn't – couldn't – have been in the sky. Damn straight), and one afternoon, alone, I saw a full-bodied apparition that stared at me through hollow eyes.
Lifelong experiencer of Cryptoterrestrial (CT) contact. He claims to know intimately a race of future humans called 'the Majeena' (or Wandjina) that live beneath our oceans and within our mountains. This is the race dubbed 'P-52 Orions' by MJ-12 and called 'Tall Whites' by Charles James Hall. facebook.com/ryan.musgraveevans.9Ryan Musgrave-Evans YouTube Chann
Paul Watson is the founder of the Sea Shepherd Conservation Society – an organization dedicated to research, investigation and enforcement of laws, treaties, resolutions and regulations established to protect marine wildlife worldwide.paul_watson_biographyOver the years, Paul Watson has exhibited a remarkable diversity in his activismincluding:Co-founder of Greenpeace in 1972 and Greenpeace International, 1979Founder of Sea Shepherd Conservation Society, 1977Field Correspondent for Defenders of Wildlife, 1976 to 1980Field representative for the Fund for Animals between 1978 to1981Representative for the Royal Society for the Protection of Animals, 1979Co-founder of Friends of the Wolf, 1984Co-founder Earthforce Environmental Society, 1977.Director, National Board of the Sierra Club USA, 2003 to presentWatson majored in communications and linguistics at Simon Fraser University in British Columbia. He has lectured extensively at universities around the world, and was a professor of Ecology at Pasadena College of Design from 1990 to 1994. He was also an instructor in UCLA's Honors Program in 1998 and 1999. Currently, Watson is a registered speaker with the Jodi Solomon Speakers Bureau of Boston, and regularly gives presentations at colleges and universities in the United States and at special events throughout world.In 2000, Watson was chosen by Time Magazine as one of the environmental heroes of the 20th Century.
Inventor, food technologist, herbalist, and author, GregCaton has been working with out-of-the-box manufacturingtechnologies for 40 years. He has known the cruel effects ofdeveloping superior, "disruptive" products that threaten thestatus quo.From 1985 until 2007, the subject ran a successful meatanalog (replacement) manufacturing company in Lake Charles,Louisiana. And from 1990 to present, he has been an integralpart of Alpha Omega Labs, a company specializing primarily inunique and hard-to-find herbal remedies and novel healingmodalities.Mr. Caton's most recent published works include: The Joysof Psychopath-Ocracy, Living on the Precipice, and Black
Walter Bosley Investigator of historical occult mysteries, author of pulp fiction novels and a screenwriter who has appeared on History Channel's 'Ancient Aliens'.After nineteen years in national security, Walter Bosley is a licensed private investigator in California where he also runs his small press publishing company, Lost Continent Library, founded in 2002. Bosley has traveled much of the world, both on the job and off, including trips through Mexico and South America with David Hatcher Childress whose WEX Magazine has published articles by Bosley.Walter Bosley was born in San Diego, California, and attended SDSU where he earned a B.A. in Journalism. He has been employed by the Federal Bureau of Investigation, is an inactive reserve officer in the US Air Force for which he served as a Special Agent of the AFOSI while on active duty, and then worked as a counterterrorism operational consultant for six years following military service.Bosley spends his time writing fiction and non-fiction, as well as investigating strange mysteries, in between PI assignments. The latest news about Bosley's projects can be found at the following blogs: empireofthewheel.blogspot.com & lostcontinentlibrary.blogspot.comDr. Michael Salla is a pioneer in the development of exopolitics. He is the author of twelve books that include Kennedy's Last Stand (2013) and Galactic Diplomacy(2013). Dr. Salla was an Assistant Professor/ Researcher in Residence in the School of International Service, American University from 1996-2004. He has a Ph.D. in Government from the University of Queensland, Australia. He is also the Founder of the Exopolitics Institute, a non-profit organization that analyzes the political implications of the extraterrestrial presence. Most recently, he is the author of Space Force: Our Star Trek Future (2021) which is the sixth book in his Secret Space Programs series.WEBSITES:exopolitics.orgexopoliticsinstitute.org
Stan Deyo has held Above Top Secret Security Clearance and worked undercover for the FBI. He was part of an exclusive "black project", headed by Dr. Edward Teller specializing in the development of "flying saucer technology".As an autodidact polymath, Stan's diverse background encompasses:Computer programmer and senior systems analystResearch physicist (both formally and self-educated)Marine architect (self-educated)Advanced propulsion engineer for marine, air and spacecraftAuthor of three books and six scientific papersPartner in Deyo Enterprises LLC - website hosting, book publishing and distribution company for the last 38 yearsAmateur archeologist in the Middle East – knew the real "Indy Jones" and explored his digs near the Wadi ha Kippah in the Qumran (Israel)Discoverer the Biblical Garden of Eden in Tanzania (May of 2014)Discoverer Atlantis (May of 2016)TV documentary television host for several shows on Tesla (Eye of the Storm) and a series of three highly-rated shows on Channel 9 in Perth: UFOs Are Here, UFOs Deyo and You and UFOs Are BackUniversity lecturer in 3D computer animation and graphic artBible student in English, Hebrew and Koine GreekPublic lecturer on world events including:The coming global economic collapseDeveloping solar-related crises in the Earth's climateThe "UFO" deception and its real intentSuppression of badly needed technologiesThe destruction of America by civil war followed by foreign invasionHis discovery of the Biblical Garden of EdenHis discovery of AtlantisHis discovery of the great Cuddapah AsteroidThe candidates for 'antichrist' and the 1st Beast of Rev 13.Currently Stan is:a) working on a Tesla-based energy system similar to that of Dr T. Henry Morayb) several, novel air and marine propulsion projectsc) giving many radio interviews
Duke Sullivan has been doing cryptid research since 1977When he had his second encounter, having had his first in 1972, both in Northern Minnesota. Since then, Duke has been to various states for research, as well as living in and doing local research in Minnesota, Wisconsin, Florida, Texas, Wyoming and now Montana. Duke is the first researcher to bring the possible existence of the Cryptids known as 'Mountain Giants' and 'Gugwe' to the public's attention for the first time. Duke has appeared on over 2 dozen shows, has had his own radio show on the TFR Live radio network, and has done various collaborations such as "The Renegades" podcast and "Duke's Conspiracy Corner" video series, and many guest appearances on the "Sasquatch Chronicles" podcast. Duke is also the founder and host of the World Bigfoot Radio show on You Tube (and other platforms) which is a 'talkumentary' style format, with heavy stress on showing the evidence from legitimate researchers across the World. Duke also heads up the Montana Bigfoot Project research team, which has a Facebook group of the same name as well. Duke and his team currently do research in Montana and release videos of their findings on his YouTube, Rumble and Bitchute channels."
United States