Discover
Dopetek Gaming Podcast
Claim Ownership
Dopetek Gaming Podcast
Author: The Pod Mill
Subscribed: 19
Played: 487
© Copyright The Pod Mill
Description
Computer, tech and life gurus Zack Shutt and Kyle Austin guide you through the ever changing world of video games and bleeding edge technology...without getting too lost. Only the best with these guys, it's Dopetek!
Tech boy Carl Boston is going to roll into Microsoft with hat sideways Bill Gates and make stuff happen! It's time again for another amazing Dopetek sode. Nvidia hardware updates, Battlefield watch, Clippy custody battles...We've got it all!
So it's just Kyle and some cardboard box this week in studio. Wait, is there a Zack underneath that cardboard box? Either way, Psycho Mantis is going to def read your old game files while some ridiculous robot shoots up the place. Lets go
Hello, this is Mr. Snrub from the local energy concern, please listen to this amazing episode of Dopetek. It's definitely not Mr. Burns and you should support management. They have your best interests in mind and will be on your "team." Don't listen to any pro union thugs but do listen to Zack and Kyle
Zack is bringing the best segi's, Kyle is the best broski and you've tuned into the best showy around! Dopetek is back and always bringing the heat. Come and sit a while, gain knowledge, wisdom and understanding. Dopetek!
All of the dorks out there...we are back! Uncle Zack and Kyle come bearing tales of grand travels and adventures galore! Come and sit a while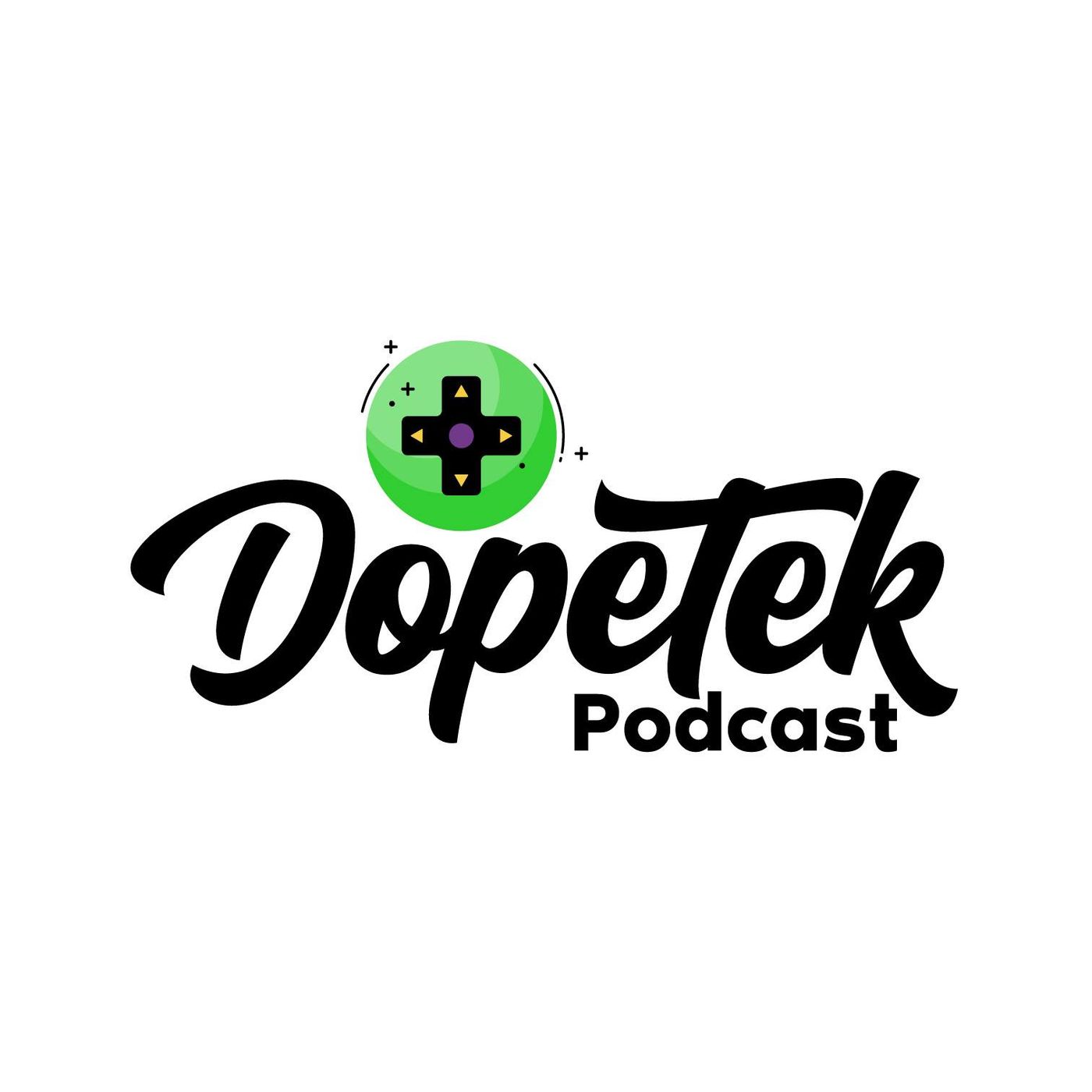 Every once in a while, a great idea comes along to Uncle Zack and Brother in law Kyle...This is that episode. Not only do we breakdown where Robinhood went wrong with porking its customers, we talk about how we are going to do things right! Plug into Dopetek! #Dope
Listeners, come gather round and uncle Zack and crazy brother-in-law Kyle tell tales about games and being and actual highly functioning adult. Are you ready to kick your life into a successful overdrive...great. This is a just a fun kick in that direction. Dopetek!
2021 can't really start until we get a full walk through on how to conduct your social life via dating apps. Kyle and the menacing Zack with a K dissect Kyle's love life and what it's really like to be in the "meat market" Also some vaping tips and just general life stuff. You know, everything you expect from your fav gaming podcast. DOPETEK!
We...did...it! Limping into 2021, Dopetek boys are back and bringing the heat. We found Zack again, Kyle and Zack somehow perfectly harmonize right out of the gate and we do some extremely high level political drive-bys...like from the stratosphere. Enjoy your favorite gaming podcast.
We're definitely not the heroes you asked for! Where is the world is one Zack Shutt? We answer that plus many more pressing questions in the gaming space as Dopetek tries to go Zackless.
Hey, remember when we had on the Empire Jerky guy and he crushed it...oh wait, that's this episode! Buckle up for another great interview on what is quickly becoming a who's who of internet business royalty. Zack and Kyle interview the owner and founder of Empire Jerky and he goes through the special jerky processes that define that special jerky goodness. JERKY...also some video game stuff.
Oh hey, come grab a seat at our table this year as Zack and Kyle interview one of gaming finest entrepreneurs. Gamer Advantage creator @ReadySetReedy sits down to discuss everything optical, what's wrong with blue light and how to make a kickass company. Only the finest for you, our beloved listener at this holiday time of year.
What do you get when you kitbash new console reviews, teaching Zack what ASMR is, having Zack and Kyle newly back from a Tiger King themed vacation and explore the stock ramifications of a Door Dash IPO...all while happening under the guise of a 24 style countdown timer A La Jack Bauer....This stellar episode of the Dopetek Podcast!!!
Here it is...your definitive Nvidia versus AMD coverage episode. Whichever card company you elect to go with, we are arming you with enough bar graphs and charts to make the right decision. In the immortal words of Homer Simpson, you can use facts to prove anything! Let's Go.
In the spooky Halloweeny sode, the only thing scarier than Zack and Kyle is the lack of diversity in this years battle royal LTM offerings...carbon copies of each other. Let's trick the hell out of this podcast.
Zack details his love of court daytime TV, confesses his love for Judge Judy...and I'm just going to quote this awesome episode for the rest of the description, its so good: Then you've got Byrd the Bailiff, that guys is a hardass. You know because he has his arms crossed the whole time...#PureGold
Things get a little spicy on this episode of Dopetek. With gaming season right upon us, the boys discuss graphics card shortages, what's fresh with gaming and why Zack just can't connect with zoomers...It's a them problem, not him!
This week we learn what Zack named his special birthday hunting bow. We also learn some business pearls of wisdom including what RMR is and why Microsoft and Netflix and dominating in their respective spaces. Come along for an informative and fun ride
Hey everyone...gather round to hear about Zack's birthday...this very day! We use this once in a year opportunity to completely go off the rails which results in Zack getting an incredible birthday surprise...unless you are moose, then its best to probably run!
Back during the early days of the internet when it was run by dorks looking to more efficiently arrange times for their D&D group to get together and little tech company called Oracle burst onto the scene...Now they are positioned to buy tiktok and steal your data and hearts all over again. This story plus and the entire rest of a podcast episode for free with Dopetek. Let's GOOOOOOOOO
United States