Discover
Festivals, and BBQ
Claim Ownership
Author: Karen Riedl
Subscribed: 4
Played: 6
© Copyright Karen Riedl
Description
Countyfairgrounds USA podcasts of Festivals, Fairs and BBQ. Here we cover music festivals, BBq festivals and all kinds of weird and wonderful fairs that are not county or state fairs,. So what is going on at your favorite festival?
Countyfairgrounds interviews Paul Andrews the President and CEO of the National Western Stock Show about they are and what is going on the grounds May 2020. We talk about the Stock Show and what is going on within the grounds right now.
Countyfairgrounds presents a pr-event interview with Bill Scebbi, Exec. Dire and Show Manager of the Rocky Mountain Horse Exp , starting on Feb. 28th at the National Western Complex in Denver. This is an expo about the love of horses. It has artwork, classes, demonstrations and just about everything for the horse lover.
Countyfairgrounds presents the San Antonio Stock Show and Rodeo established in 1949. I has grown to be one of the largest and most prestigious single events in the city, with over 2 million visitors each year. This is an interview with Lauren Sides, PR Director about the history of the event and what is new and exciting this year.
Christmas in New Orleans has always been a magical time. NOLA ChristmasFest, a dazzling, family-friendly seasonal event, offers another opportunity to get into the holiday spirit. Experience a real indoor ice skating rink, ice slides, a carousel, carnival rides, inflatables, Santa and friends, gingerbread houses, decorated trees and more! Convenient parking nearby.
Pre-Fair interview with Monique Vallery, Event Director of the Fourth Avenue Street Fair - - The Christmas Street Fair has lots of street vendors and performers and a LOT of food. There are two stages and a LOT of Christmas Spirit!
Jurassic Quest is America's largest and most realistic Dinosaur event. Our guests will walk through the Cretaceous period, the Jurassic Period and The Triassic period and experience for themselves what it was like to be among dinosaurs of all kinds. This is a interview with Dustin Baker of their PR department.
Watonga, Oklahoma"s Cheeese Festival - interview with Theresa France - Chamber Director about this years festival and all that is going on there. She likes the Rat Race and the Parade the best. There are a lot of activities for kids - including our Bubble Tower - - with lots of bubbles - The event starts on Oct. 12th, 2019
Fairplay, Colorado has a Burro Days event that has run for seventy years. Burro Races, Llama Races and Outhouse races! with an old fashion western gun fight - This town has a population of about 710 and swells for three days to over ten thousand. Lots of food and vendors too.
Country Thunder Music Festivals are wonderful fun. Here I interview Gerry KrochakDirector of Marketing & Media Relations about the history of Country Thunder and we talk primarily about the Twin Lakes Festival in Wisconsin. that is July 18th to the 21st - with Luke Combs!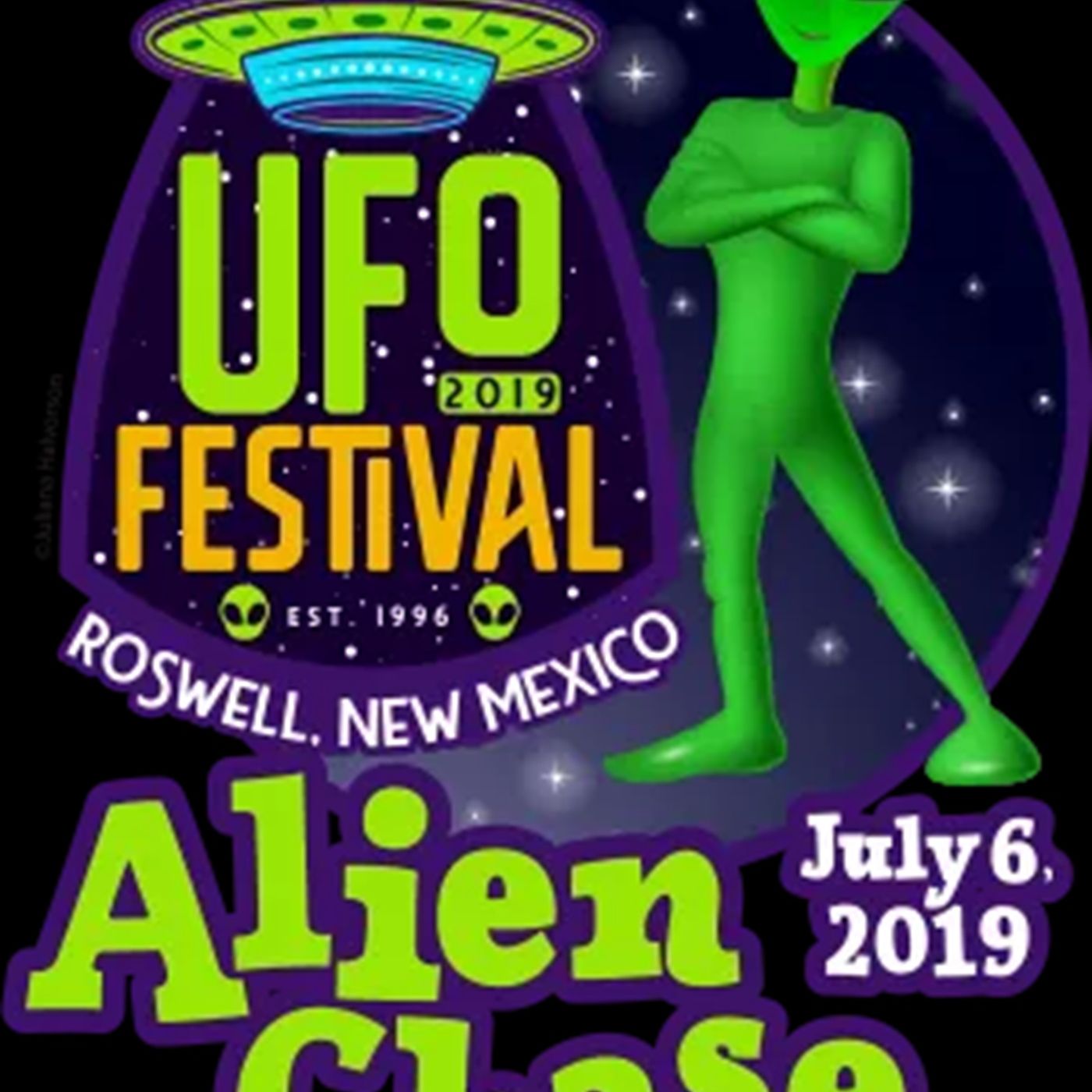 UFO Festival in Roswell , New Mexico interview with event coordinator Julia about all the festivities for 2019. We talk about the various contests and their museum and history The event starts on July 5th.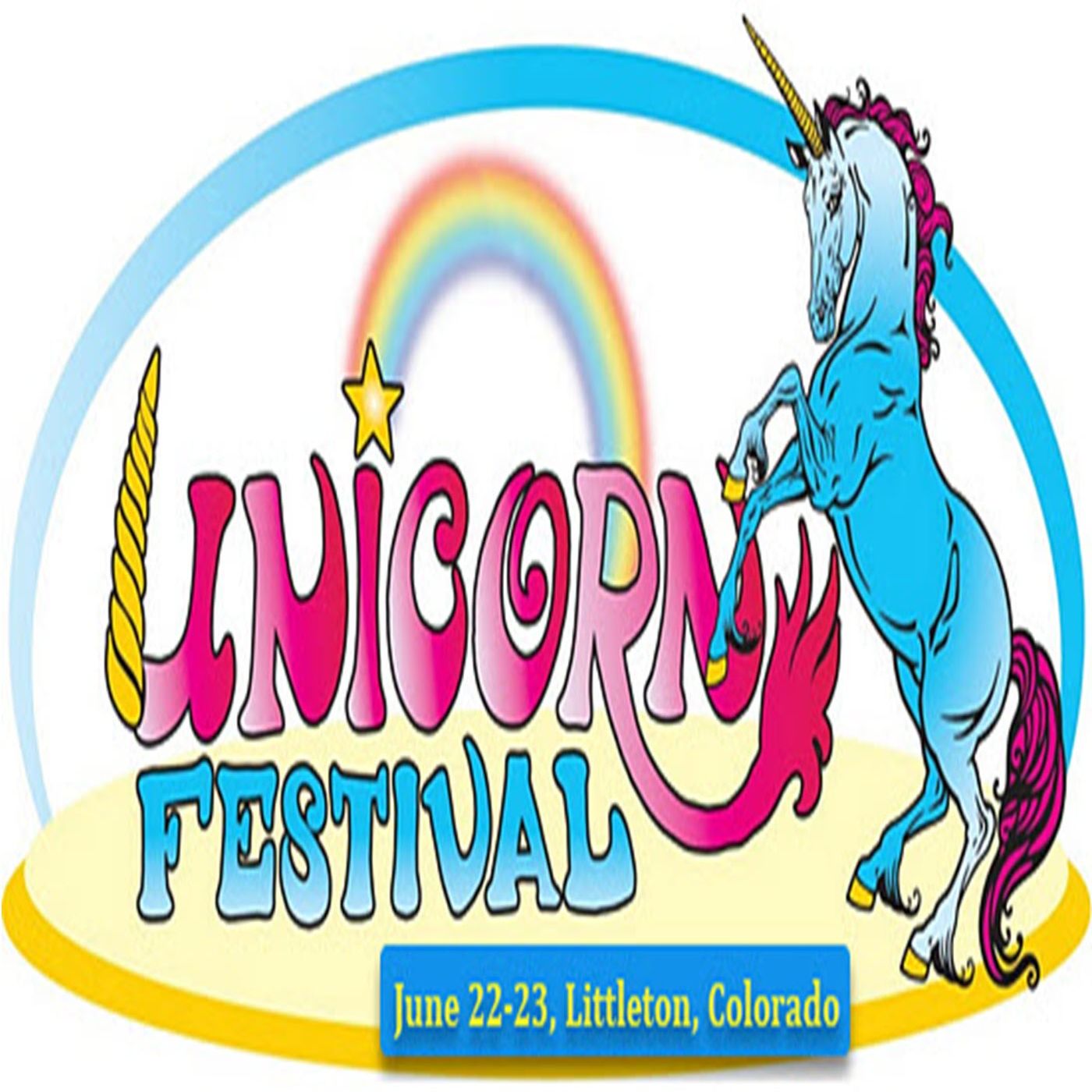 This is an interview with Dana Cain, producer of the Unicorn Festival in Littleton, Colorado (at Clement Park) – which is in its third year. Its a great event for children and their parents. This year the festival is June 22nd-23rd, 2019 – Check out their website. Come see the unicorns! Craft Vendors and food! – They also have stage entertainment too. Listen to the podcast to get the details
United States