Discover
Podcast For Hire
Claim Ownership
Podcast For Hire
Author: Bob Schmidt
Subscribed: 2
Played: 0
© Copyright Bob Schmidt
Description
Podcastforhire.com helps businesses gain new customers with micro-podcasts geared toward their clientele. Microcasts are 3-5 minute podcasts and are a powerful way to build authority—listeners can hear your voice, your passion, and your expertise.
Ferryville is a little village with a population of 192 in Southwestern Wisconsin. It is located on National Scenic State Highway 35 between Prairie du Chien and LaCrosse Wisconsin. Ferryville is at rivers edge and is an excellent area for hunting, fishing and water sports. Along with being a sportsman's paradise, Ferryville, is a motorcycle riders dream due to the hills, valleys, curves and just pretty scenery. We may be a small village but we have plenty of friendly people and lots of beautiful scenery.For more information on Ferryville, Wisconsin, please visit our website www.Ferryville.comTranscription is for seo purposes only.Deb Lomas is the owner of scenic River in in Ferryville Wisconsin and you're lifelong resident of Ferryville tell you what your first memory of Ferryville and now the end that I ran my parents were owners of the Ferryville see which not only the people depot they lived right across the street so I grandpa line the river my life when we were dating on the river when I let all waterskiing baking the normal thing to do while growing up a lot. I never realized until I got older, how beautiful the area live and how good it was to live along the river never appreciated it because at the time I would let all all you can think about is going bigger and better places and away from home and away from your parents. I did do that for a year when I went to college I always came back proceeded to build my own house here in town and make my daily care when I can cast away, I decided to keep their how to turn it into the vacation rental. When I asked my renters what they come to the area for a lot of my fisherman and hunter site see the high just to get away for the weekend, it seems like everybody comes to the area. Everybody wants to come during the weekend in the summer. I have that book and I get multiple calls for the same weekend people looking for places to say, a lot of everything booked because everybody wants to come here and I realize now as I get older. How beautiful it really is along the river and the sunset and just the beauty of it and now I know why people come here senses here are amazing. So what are some of the things you tell your guests that they should check out when they're in the Ferryville area. I always got in the ring thing I tell him to go over there and look at the quaint little door. I send them to the local union for burgers is a prime rib on Saturday nights are to the wooden nickel just for a quaint little marker drinker dear my send them to Prairie if they like to gamble and go on the boat broke one of the staff just on the local area thing hiking over and not have more if they want to be chasing them to plant clock if they want to golf I send him to Brooklyn or Prairie orchards are a big hit. They like to go over to the orchards which are close by double so the gist of extreme you going up here and raise your kids here between then and now, when I grew up here, there was a lot of kids in town so there is always something to do and something to hang out and even when my kids were young, there was still several families and and kids their age and how and people for them to play with but now it's becoming more touristy and not many families come here will hear that a lot of weekenders and vacation are, it seems to be really up-and-coming for a vacation place and a place to visit with me to stay here. I just I love being a lot better. I own property in La Crosse, but I can't even imagine looking out at traffic when I can look at that in the river. I just can't even imagine my delight, Ferryville coming down the river from across the prairie variable is one of the most beautiful places you can drive through the road passes right to the heart of the town and it's right on the river. It's the only way that you drive right to the heart of the town and can see the river. The whole time. You mention the river quite a bit in your answers. What is this also the river to I grew up along the river. I can't even imagine not living by water as I like to live in my jet ski boat fish camp on the sandbar. I can't imagine not living by the river being a bit erratic and it doesn't really draw people tell me about the people that live in for most of my neighbors nowadays are people that came from the city and had bought properties around me and have picked them up in their permanent residence. Now the house behind me just got sold but for the most part the Norton account is a pretty stable crowd of people that actually live here and then as you had felt the town more than a vacation rental not as many resident properties and upright Eagle Mountain, which is also part of the village. There's quite a few permanent residents up there along with. I think a lot of weekenders, summer residents is a big crowd
Franciscan Spirituality Center920 Market StreetLa Crosse, WI 54601608-791-5295https://www.fscenter.orgSteve Spilde: Today it is my great pleasure to be with Audrey Lucier. Audrey is the Director of the Franciscan Spirituality Center, serving in that role for the past nine years. Welcome, Audrey.Audrey Lucier: Thanks, Steve.Steve: From your perspective as Director of the Franciscan Spirituality Center, this has been a strange year. How has the pandemic affected the FSC's programs in the last 12 months, 18 months?Audrey: As so many people have said, it's been both a blessing and a curse. I'll speak to the pandemic in just a moment, but I think what was uppermost in the minds of those of us who work at the center at the time that things were unfolding were the renovations that were taking place in our physical space. Saint Rose Convent was undergoing a massive renovation that was going to take three years to complete, and it was in progress. It wasn't in our part of the building yet, but it was coming that way and we were worried about how we were going to manage to stay open and how we could greet people during that time – [there were] a lot of concerns about that. And then boom, this pandemic happened. It was a feeling of, life as we know it is forever changed, and we didn't know where it would all end. I hoped it would be done in a month or two, and then it went on forever. One thing that I will always be just amazed [by] and grateful for is the way the staff stepped up. Many of our staff are not quite as old as me – one of us is maybe older – but none of us are really young, and we all had to learn to use technology very quickly because we were all united in the belief that our services were needed more than ever during this time. There was a lot of anxiety and even sometimes despair and a lot of fear about what would happen. Hope was something we talked a lot about – how to keep people hopeful and keep them centered and grounded in their spiritual lives, where we find hope.We all learned how to put everything online quickly. [We had] Spiritual Directors like yourself meeting with people – a little bit on telephone, but mostly through video conferencing. And [it was] the same with our programs. The wonder about that is … again, our demographic is probably a little older, [so] many people had to teach themselves how to use something like Zoom, and they did. Many of them adjusted very rapidly. Not only that, but people started sharing with other people where you could go online and be in a community [and] where you could get some support and maybe learn some resilient skills to get through this time and most importantly, stay connected. We actually had a lot of people participate in our programming here. We did the statistics for the year that ended June 30th. That was entirely a pandemic year, and we had almost 5,000 people in our programs coming from 37 different states [and] two different countries – we just picked up Australia too after July 1st. It was surprising to me how we actually grew in that time. And as staff, we had to do the same thing. It was really important that we continue to see each other even though physically we couldn't be in the same space. We needed to talk, share ideas, and personally talk about how we were being impacted.I remember when I first became director it was kind of a struggle to get people to set aside time
Ferryville is a little village with a population of 192 in Southwestern Wisconsin. It is located on National Scenic State Highway 35 between Prairie du Chien and LaCrosse Wisconsin. Ferryville is at rivers edge and is an excellent area for hunting, fishing and water sports. Along with being a sportsman's paradise, Ferryville, is a motorcycle riders dream due to the hills, valleys, curves and just pretty scenery. We may be a small village but we have plenty of friendly people and lots of beautiful scenery.For more information on Ferryville, Wisconsin, please visit our website www.Ferryville.comTranscription is for seo purposes only.Larry Quamme is my guest on the Ferryville podcast. I don't worry I'm doing fine why you're calling me by my nickname. My nickname is Larry as opposed to what lower it's Jacob Quamme month. That's how my grandmother Clara Quamme me gave me the name popular in Norway. Jacob is pronounced Jacob Quamme. Me and Norm. Norway is, so did you ever spent any time in Norway. Our two sons gave us a trip to Norway. On our 40th wedding anniversary and we spent two weeks we went to the home farm and the cemeteries are full of headstones that say lower its living in Ferryville now where there's a large Norwegian population. Is there any similarities between Norway and here all once I got to Norway I knew why they came here if you put your back to the Mississippi River and you look up the coulees you're in layer doll Norway where my relatives came from. Really they didn't know how to farm except on a side hill so very very similar terrain in that area. What brought you to ferret my wife and I in 1999 went out for a drive. One day she's from Richland Center came down Highway C and we happened to turn on white Road and we went up the farm road up to the top and we were in Eagle Mountain and we came out on this big beautiful area. Lots of vacant land, and we were very attracted to that because I used to come to Ferryville with my grandpa and we ended up buying 15 acres in 1999 was a good move. Larry oh, definitely. We love it here. Let's talk about the Norwegian immigrants that are in the area. My great grandfather, whose name was Jacob Larson Quamme me and his brother Hawken came from Norway in 1870 and they came via what today would be the St. Lawrence Seaway there was a railroad that ran a little ways out of Québec and then from there, the two brothers walked to Mount Sterling, what's Mount Sterling today. All they had is what they could carry my great grandfather was 24 years old and he had just graduated from a Norwegian seminary, and he was a Norwegian Lutheran minister and he promptly settled, and founded Utica Lutheran Church upon Highway 27. When you think about it, Bob. The Civil War was just ending in 1865 and they were coming to America. Some people settle maybe they didn't even know about the Civil War I found some things that would suggest that there was a can be a way of communicating with the ancestors in Norway with a letter and it took about a month to go each way. When they left Norway they went to Liverpool, England, and then brought wooden ship from Liverpool and then came down the Seaway we have no records on Ellis Island. We were immigrants that came into the United States across the border. So he told people you know in Madison that you're moving to Ferryville full time. How did you explain the area that you're moving to the next thing is that I later learned on my the sister 10 years older than I am. She's 88, she had more recall about things around here and we learned that our grandpa had actually rented some land above Ferryville that is today, Eagle Mountain, so I would tell people I moved back to the homeland. When you explain to them where the homeland was which footage of them like this is going for Madison where there's, you know, the hustle and bustle and people all over the place to know hundred 76 people and we see an occasional car drive by now and how did you explain it to them that you're going to go to the promise that go to the homeland going to the homeland. Most people had no idea when you said Ferryville. They did didn't get it. So I started talking about moving to the West Coast of Wisconsin. It became where were halfway between Prairie and lacrosse. Most people knew where that was. Most people looked at you quizzically and said are you okay was a good move for you. Great move. We've enjoyed it. We've enjoyed life. My wife got very involved in many volunteer activities. I ended up being the clerk Treas. for the file chair for a number of years. We've enjoyed it. We love the move. So tell me what the history of Pharaoh. Well, you know, it was a humble Bush you know it one time. Why did the change man from humble Bush to ferret out. I think it had to do with the people at ran a fairy so I'm not certain why it became Ferryville. You know I started coming down here in 1947, 48, my grandpa, kinda like to make the rounds and have a beer or two. My grandmother was very Lutheran and deftly against drinking, but we use to leave and and stop first at the rising sun. He go in the grocery store get me a bottle of grape soda and I'd have to sit outside and then we would go to Fargo Junction and we would make our way back down to Ferryville bustling town. I used to sit near the swing in can't remember what the name was then and watch them load the cattle and hogs on to the railroad and there was a big lumberyard right there and the depot with the big water tower and then shoveling the coal. There's a picture that a lot of people have of the Prince and Princess of Norway visiting Ferryville in 1935. My grandparents Larson Clara were were on the dock there that morning. Ferryville was a real area of commerce up in the north and the trees were growing in they had kinda made a tunnel where you kinda went through a shade and then a course where the Grandview motel. You went over that knoll and grandpa used to drive fast and we thought we were flying through the air. On the other side did Ferryville become a drive through town rather than a destination will I think probably maybe in the slight 60s 70s. The stockyards closed. I believe the lumberyard may have burned and I can't remember early 60s when the train derailed and that took the depot and the entirely at know it ruined you know the depot area where was it just south of the post office which was the bank was at the first place. The plumbing and, for I have heard that yes we used to go and see my my grandmother was a friend of Elvira Smith and that's the White House and we used to go there and in those days you would step up a step to go into the house and then when they have redone 35 today you could sit in that house and look underneath the trucks going by. That's how much the road is been raise. I don't remember the years there's been a couple times at 35, was redone they ran across Dino down by the village hall because the train used to wrap around there. Go down with Pine Street. Today, Ferryville, Wisconsin, being the place for all seasons, but your favorite season. Well I like fall. I'm not a hot summer guy. I love it when the leaves are coming off I given up hunting some years ago I was never much of a Fisher but I like the scenes and I love the you know the hills and mountains's. There are challenges you know where we live because we have 600 foot to keep Wells the nature of it. The Norwegian heritage. It's kind of my little area of the world. I would say that it's a different kind of life to relaxed. If you're interested in. No stoplights and relaxed enforcement of stop signs and it's a great it's a great place to to live in great friends, very, very, you know people that are very interested in being social. Hiking is becoming a really big thing in a course if they were from Stoughton, I'd say you don't come back to one of the epi centers where the Norwegians came to.
Ferryville is a little village with a population of 192 in Southwestern Wisconsin. It is located on National Scenic State Highway 35 between Prairie du Chien and LaCrosse Wisconsin. Ferryville is at rivers edge and is an excellent area for hunting, fishing and water sports. Along with being a sportsman's paradise, Ferryville, is a motorcycle riders dream due to the hills, valleys, curves and just pretty scenery. We may be a small village but we have plenty of friendly people and lots of beautiful scenery.For more information on Ferryville, Wisconsin, please visit our website www.Ferryville.comTranscription is for seo purposes only. Charley Fisher, we think of Ferryville what first comes to mind for the river. What about the river. All the Mississippians on the white spots of the Mississippi. Bob and I've been in sales for a long time and seen a lot of the Mississippi River, but quite honestly, the river has a is a real dynamic in this part of it, you know, a lot of this is my father-in-law used to say was the hayfields and ballparks until the dams came in in the 30s and the work project brought people to the Mississippi and brought people here in the said you know what we want to be here in course people laughed with work, but they always come back Ferryville pharaohs concert at hundred and 76 people what's her to do a small town, you know, it's kinda interesting. This town is a really welcoming community so the tractor pull started years and years ago the tractor pulls were a big thing in very well and they went away and then the bow to 15 years ago. They came back and so it draws people in, you know they do the fireworks out here on the river in the wintertime the Eagles that you see along the river all winter course. All the fishermen in the duck hunters Bob, that's what brings people to Ferryville so you didn't grow up here. We've lived here most of her adult life. When you think of Ferryville, Wisconsin, Charley, what keeps you here well my wife's family. Of course, you know her, it's a much deeper even than mine here. I mean, her great-grandfathers buried at Freeman Lutheran Church or grandpa and grandma were buried up there were married and her folks were married and buried up there as well and that quite honestly we were married in buried there as well, or you're very not barren for me and Terry. Let's start all over there so actually the roots come from my right side just to be here. What keeps you in the variable, Charley other people to really good group of people that are here, Bob, and for that, we really appreciate it. It's the people and the environment because it's a great area. I mean, you know there's fish and there's hunting the senior years. Good even crop in Ferryville but you spent your erasure children here you live here you got a farm here wife, Ferryville, Wisconsin. He could live anywhere. Wife's roots of course are from here but the people Bob and the people of This year. It's a great network of people and that the scenery is good and the environment. We see a lot of different people come to this area that want to come and see what this is all about it at 176 people. According to the sign that may change. Who knows, but being a small town is there huge draw for people for being a small town ever been here how many opening weekends. It's been just wild you know with people that are here Bob so I yeah there's a lot of draw the fishing the Eagles lot of people draw here is the drawing of raising your daughter here and for the schools are good when my daughter was young. The Prairie view schools out in the middle of the country between Ferryville and DeSoto up on the hills and it's a good group of people again. I got to say about it because it's the truth. It's a network of people that raise these kids, I'm on the road in sales Bob somebody had to do it and she turned out to be valedictorian so I got a given complement. check for the first time came to Ferryville, you know you're courting Christie what were your thoughts of you know, Ferryville, Wisconsin. I keep coming back to about the network of people you know that there's a group of people here that are different then in a lot of areas. Click start the clicks and Ferryville Bob because people. It's such a melted pot of people that have come here and been able to adapt your because of 170 some people's all in the community. People welcomed into the community. See start to see people and you start to know people and you got involved in the church and you got involved in coming downtown have a few beers and knowing the people and the people that couldn't wait to be here on weekends. Bob from their jobs. Whether they were in Chicago or they were in Milwaukee or they worked in Janesville. They couldn't wait to be here in Ferryville so anyway yeah very well spent. Been a great run. Keep bringing up people. Charley and I agree the people in Ferryville are fantastic and the size of the hundred and 76 but I mean it's more than the 176 people communities. Another big word and another cool thing and you know we touched on it a minute ago. Tell me about the tractor pull. So the tractor pull started years ago, long before I was part of Ferryville and my father-in-law was involved in a lot at that point in the Gilman's and a lot of the farms in this area, but even back then, but they do farms from all over coming to be part of the tractor pulls you know you hear people talking about from being over by musket alien blue River and way down and I will come in over here to be part of the tractor pulls back in those days. And of course, it went away for a while. But guess what it's like a lot of things in the soul river. The river changes and so the community changed again and so different people came back and wanted to be part of them. Tractor pulls you mentioned the river and if you bench you know you mentioned people you mentioned the tractor pull and one of the big draws for a lot of people is the river what your thoughts on the Mississippi River. I come from the world of industry and commercial and agriculture. It's it's the reason we have so much strong cash drain in this area. That's why our fertilizers are able to be at a more affordable price. Because of what we can do coming off the river with product versus trucking. It all in and in being in a lot of those areas but it's also the recreation thing about how many people's lives have changed so that not a pontoon boat, drinking a few drinks on a Sunday afternoon with your best friends. People don't forget that stuff Bob know they really don't you deal with a lot of the local people that are farmers and that you know that are that the backbone of our community. There was a lot of tobacco raised here in the day you know and insert tobacco was a big cash crop and a lot of Norwegian heritage. When you get up in the hills around outside of Ferryville. Here, the Lutheran Church, the Freeman Lutheran Church got a strong heritage that way. So me and coming to the ferry to tell me a story about why would want to come here and stay here yet so for Milwaukee are only 3 1/2 hours so it isn't like it's a three day run to come out here and be part of this when you get here you can see some of the prettiest areas that you'll see just comparable to the Black Hills. People want to go to the Black Hills to look at the hills, nice hills out in the Black Hills but they don't have the river as we got here. Do they Bob know they really don't and 3 miles across your one of the widest spots in the in on the in the river right here in favor Wisconsin? He looks out there and I mean it it it's an amazing view. So I was blessed. Looking back on it now that that farm up on the ridge right beside us turned in Eagle Mountain. We got discovered Bob and so went once we got discovered and people started to buy land here and become part of the community. It was like they wanted to stay a part of that was really because of the people that were here and nationally that Them here. It introduced a minute and brought them into the area when we moved that Eagle Mountain was nothing but a farm called the lower place and it was that there was a set of buildings there in a tobacco shed and they burnt the whole thing. They started building roads. They started making views of the river and we met so many unique people that have come here to be part of the community to tell you a story about that that was really interesting so years ago, Christie, Ruben and me. We had tobacco right along the road there and the guy stopped and he built a new house out here. He was a long searching in Chicago and he said I want to stop and I want. I'd love to buy three beliefs tobacco I can have them what you do in a long searching and I want to show people what kills him. Got three big leaves that tobacco and took it back to us back to his office and he always told us he had him in his office and said we raise this back were I I I have a house that we raise it. He wasn't raising it, but he was part of the community. So use we Bob what your favorite story about Fernando. I think one of the things that's one of my favorite stories is actually been part of the celebrations of life with no cone funerals anymore Bob for a couple of really neat people over the years Tom Tower who is a big part of Ferryville and he loved very well. He loved the community, Wilbur Dinger was an old guy that used to be downtown near a lot. That was a great part of the community that they like the community they had a passion and they're all resting here now and so we're part of their life and be part of celebrating their heritage year. So, when push comes to shove, this is where I want to be.
Jeff's Tractors, LLC12011 Hwy 61Fennimore, WI 53809608-988-6182Jeff's Tractors https://www.jeffstractorsllc.com/Tractor House https://www.tractorhouse.com/dealer-directory/jeffs-tractors/listings/farm-equipment/for-sale/list?PCID=2939125&SCF=TrueFall Consignment SaleSept 17, 2021Time 9:00 a.m.Fall Tractor & Machinery Consignment Sale
E11-HealthFirst - BreastfeedingPodcast For Hire E11-HealthFirst - BreastfeedingINFOHealhFirst Network216 South 3rd AvenueWausau, WI 54401(800) 246-5743Transcription for SEO purposes onlyJustine is a public relations and education specialist for health first network in Wausau, Wisconsin, as well as in other counties in North Central Wisconsin, what programs you guys are working on her with a program to do it is between outreach program or top what is Topl about top is a great program that we currently have implemented into the six grade curriculum at Adams Friendship area school district that we go in for one hour each week with different groups of students and we are able to provide curriculum lessons and then in addition to that we do a community service learning component that is part of this curriculum as well. Top is an evidence-based curriculum. There are different components to an indifferent fidelity requirements to make sure that this program is working to the best of its ability where some of the effects of the top program. The top program is really great for the students. There is a community service learning component so and that they are building ties to their community and we found that through doing that these students feel more of a responsibility to their community by having that tie, they are less likely to engage in behavior that is detrimental to their community. In addition to that the curriculum has three different components to it. So there is a connecting with others component of building my skills and learning about myself, so through those three different areas that are able to as it sounds, build their skills so there are things such as relieving stress and emotional intelligence. There is a social emotional learning component to this. So there are so many things that are going into this so that the students are able to learn about themselves connect with others connect with their community. So by building all these things we are scaffolding and building these students up to create self-confidence and by doing that it really has long-term positive effects on their health and on all the different realms of their health. So, not just health and the way often we think about it a physical health but there is an emotional health is a social health and so on and so forth that comes with this curriculum are the ties we made to the community. The tither being made to the community through community service learning which is a component of the top program or teen outreach program so community service learning projects could include a wide variety of things we often do projects with the students within the classroom. Since we are part of the school day where we may be. Create letters that we send then to an assisted living home or we have created things such as fleece blankets that we've donated to the assisted living home down there. We have created dog treats cat toys for humane societies. There's a lot of different ways that this can go. But as long as we have that tie to the community and something that can benefit the community members as the main thing that were looking for and then as part of that. We want the students to feel the glow and that comes right from the Wyman or top curriculum. And that's the big piece of it. So with the community service learning project. Those students are choosing what they want to do so. This isn't something that we tell them that you're gonna be doing this project or that project. It's something that they have a tie into and that they have communicated that they would like to do and that helps them really build that tie versus being told what to do because as we know that usually doesn't work with students or anybody. Anybody that that matter
Franciscan Spirituality Center920 Market StreetLa Crosse, WI 54601608-791-5295https://www.fscenter.orgSteve Spilde: Joan Filla is a friend of the Franciscan Spirituality Center, and also a personal friend. She has attended many events at the FSC, and she has done presentations for us on the healing of trauma. Joan is a physician at Gundersen Health System in La Crosse, and she has been on the front lines in the battle with COVID since the pandemic arrived in our community. Today, it is my honor to invite Joan to share her unique perspective in this traumatic period in all of our lives. Welcome, Joan.Doctor Joan Filla: Thanks, Steve. I'm happy to be here.Steve: You work as a physician for Gundersen Health System. What's your medical specialty?Doctor Filla: I am an Internal Medicine Hospitalist, which basically translates to I take care of sick adults who require hospitalization. I describe myself as the quarterback. I'm kind of the one that organizes things and needs to call in the specialist, when needed, to take care of a patient's needs.Steve: Take us back 18 months ago prior to the pandemic's arrival. What were your thoughts about what might be coming? And when did you know that we would be affected here in La Crosse?Doctor Filla: I have to admit that my first response and reaction was based out of naivety. I remember having conversations with my colleagues saying, 'I just want to get this infection, get it over with, and be able to move on with my life and deal with other patients that have it.' I quickly realized I did not want this infection. I was not caring for the first patient that we had at Gundersen; that was one of my colleagues who has gone on to become as what I would refer to as our local hospitalist expert on COVID. It was with that patient, even though it was one patient, that I realized just a little bit of what the magnitude of this could be. That one patient where we really had no … there was really no guidance. We had no idea how to treat this other than to be supportive. We couldn't ask any specialist because nobody really knew a whole lot more than we did. I'm speaking for him and feeling what my colleague talked about, [and that] was it felt very lonely [and] very fearful. And then the family is afraid, [and] the patient is afraid. Patient and loved ones are separated. That patient changed me. It made me afraid to go down there, to go into the unit.Steve: That was the first patient you encountered, and then talk about, when was that, timewise?Doctor Filla: April of 2020. I don't remember the exact date. I was hearing about COVID kind of secondhand from my colleagues. I didn't work in the unit, I don't think until May when I actually took care of my first COVID-positive patient. At that point, we had a few hospitalists, docs, and physician assistants who had sort of gravitated there and become as much as we could the local experts. It's hard to say 'experts,' but when you don't know a lot, that's literally what you are. I walked in as the physician leader for that team being one of the least experienced ones, which is also interesting. It's relying on a lot of past history [and] past knowledge of working with patients, and book learning, which it's been a long time since I've had to rely on book learning. It's been more based on experience and knowledge and actually taking care of people with issues. The first week of encountering patients, I wish I could say was the hardest, but it wasn't. If anything, it was a … there was some professional excitement because it was new. It was different, it was challenging. In some ways it was freeing, but it was also terrifying. During that week, I cared for the first COVID patient that I took care of that died. He's there, delirious [and] dying alone. [He] had already lost another family member to COVID. His other loved ones can't be there. I remember a phone conversation with one of the family members who wanted to talk to him, but he was not even in a state to be able to talk to his loved ones. The request came to me to tell him that I love him. To be the messenger in a situation of this gravity where the family has already lost another loved one, and now they're losing somebody else and they can't be there to be able to go into the room [and] tell him, 'So-and-so says I love you.' His response was, he moved – that was as much as he could respond and to be able to share that. It was a moving moment. It was a moment that made me say, 'As hard as this is, I want to keep doing it.'Steve: In that regard, this disease is unique in terms of, people are sick [and] people are dying, and yet you need to keep them isolated. And so family members were not in the room with them.Doctor Filla: Correct.Steve: And also, as physicians you have to have a level of – or even any healthcare workers [such as] nurses, therapists [or] whatever – you have to have a level of separation from the person that's not typical.Doctor Filla: It's an interesting dynamic because you need to keep a level of separation while you are there as their surrogate family. The largest burden of that fell onto the nursing staff – the registered nurses, the nursing assistants who spent the most time at the bedside. The respiratory therapists spent a lot of time at the bedside. I think it was easier as a physician to walk away because I had other people [and] other responsibilities. I'm not the bedside caretaker. But the nursing staff were phenomenal in being there to hold patients' hands, pass messages on from the family, coordinate and be present for the video conferences when we could get them, [and] the phone conversations. All of the times that they heard loved ones saying their last goodbyes, they were part of it. [They were] giving hugs when they could. It was very emotional. How do you keep separate, but yet still do that feeling and be present? That is a big challenge, and I think that's one of the traumas of healthcare in general: the art of keeping distance while being present and compassionate. But it was amplified with COVID.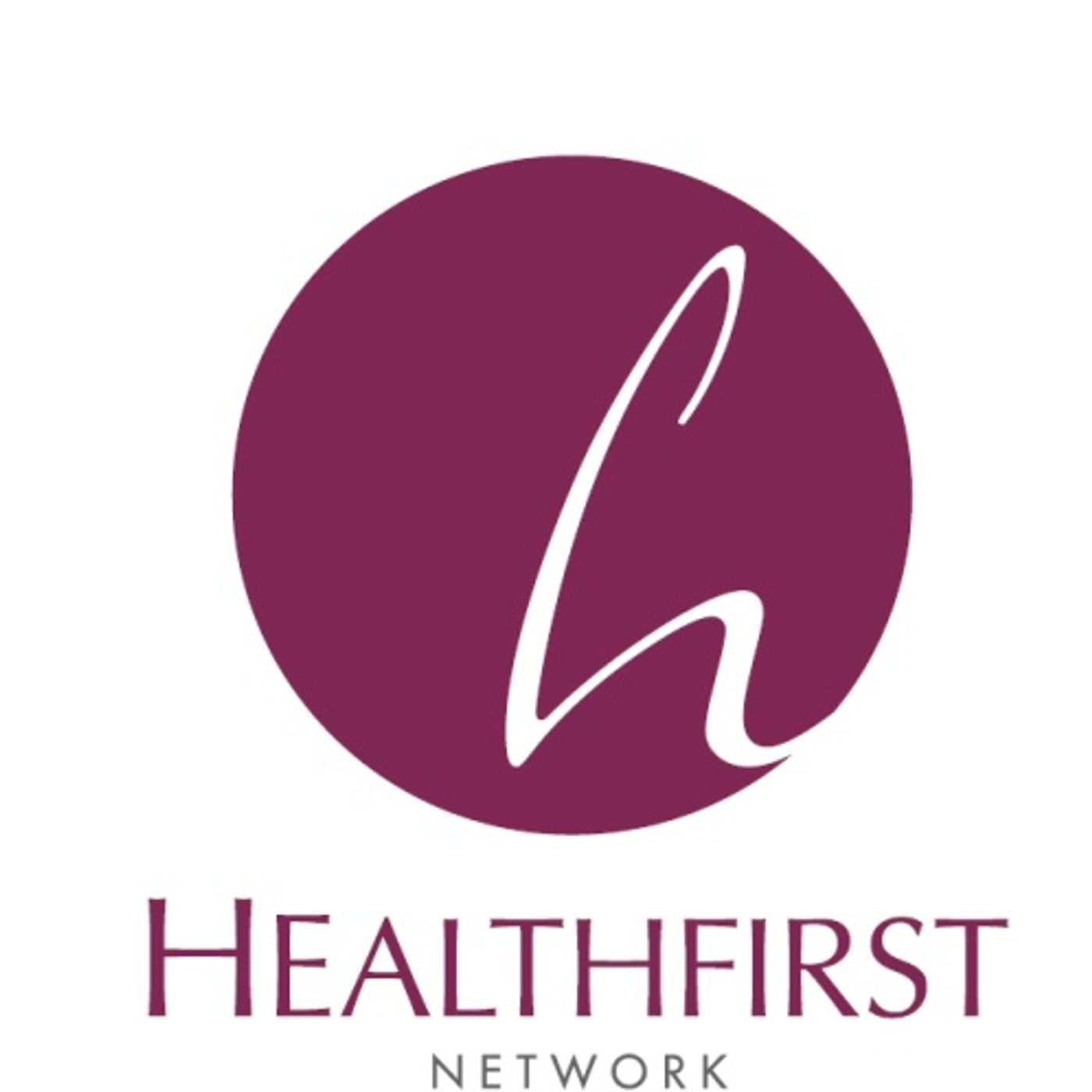 HealhFirst Network216 South 3rd AvenueWausau, WI 54401(800) 246-5743Transcription for SEO purposes onlyKaren Zimmerman, a WIC specialist from health first networks talking with this the third time we've had a chance to talk in this podcast, which great this almost focus on breast-feeding. How does WIC and breast-feeding go hand-in-hand to doesn't seem like they would be in conjunction with each other. So, how we feed our babies is one of the main components of what the WIC program is breast-feeding is the gold standard for how we should feed our babies now a lot of moms haven't had very much support in their own histories and own lives to be successful at that, even if that is what they want to do because none of their people that they associate with have ever done that one of the things that the WIC program has is called a breast-feeding peer program and what that is is we have moms who have breast-fed their own children and have been involved in the WIC program. They connect with our new moms to be there support person. Oh, that's cool. One of the aspects of it as a peer is that they need to speak the same language and be of the same culture as the mom. So in our population. We have like 30% of our population is mom so we have a Monk's woman who is breast-fed her babies that can speak among that can call those moms and chat or be that support person for them to call back to and how it works. The moms are connected via text or phone call and we just reach out to them and say hey here a.m. if you have troubles. If you have questions. I'm here to help you is your typical? It all depends on the mom situation. If there's no problems then you talk about what to expect and what's normal baby behavior. In the beginning, but if there are troubles or the mom just has questions like is this normal or is my baby getting enough to eat. This doesn't seem like he's growing good enough or how do I breast-feed my baby when I have a two-year-old. That's also running around ripping the house apart right so those kind of just mom kinda conversations in support is what the program is all about is your such a thing as breast-feeding classes. Oh yes, yes, most definitely. That's another aspect of our program that we offer moms breast-feeding class that is available to them in in the last month or two before they are scheduled to deliver their babies and things that we talk about in that class we cover things like what are the benefits of breast-feeding. How do you get started. What can you expect from a normal healthy baby in the beginning what's normal newborn behavior and as a new mom. How do I know if my babies okay and what can I expect the baby to do or not do. And then if these symptoms show her this behavior shows then that's worth a call to reach out to somebody. It really helps moms be prepared so they're confident going into having this baby whether there breast-feeding or decide after they get going that maybe that it isn't working so well, but they have the ammunition then to do the an informed decision about what and how they feed their baby going forward. So, certain certification, the staff has to go through yes all of the counselors for the WIC program are certified to some level of breast-feeding certifications and there's varying levels of that all of the counselors have had additional training on breast-feeding and be certified and one of our breast-feeding counselors is in the process of becoming an IBC LC certified lactation specialist and that stands for international Board of certified lactation consultants, and that's the highest level it's a certification that's geared towards medical care professionals who undertake the clinical management of breast-feeding in support and education. So for those moms that are having more difficulties. She will be able to help them in a very specific way because of all this extra training that she said in the testes is quite involved. One of the goals with having her at the certification level. Besides being that extra asset and resource for all of us and our WIC population is that we'd like to open that up to the general population so that we can serve as a resource for that within our community. The local healthcare systems have very limited numbers of this level certification with in the hospital and primary care systems in our communities and so we've identified that is a lack and were trying to fill that void with this certification here so Karen, it seems to me that health first networks wants families and moms and babies to be successful, and that's why you guys are helping a staff member get through and get certified as IBC LC. It seems like you guys are working toward something that a lot of other people are pushing away. Yeah, I guess we really saw that there was a void in our community. So supporting our staff member to become an IBC LC we feel that this is just a way for us to support moms and I'm more complete way better resources for a moms to be successful at breast-feeding
Franciscan Spirituality Center920 Market StreetLa Crosse, WI 54601608-791-5295https://www.fscenter.orgSteve Spilde: Today, it is my honor to welcome as my guest Sister Rose Elsbernd. Rose is a teammate, a mentor, and a friend. She serves as a Spiritual Director at the Franciscan Spirituality Center, and is a longtime supervisor in the Spiritual Direction Preparation Program. Recently, five FSPA sisters and staff traveled to volunteer at a facility on the border in Arizona. Rose joins me to talk about her trip and her efforts to respond with compassion to those seeking asylum. Welcome, Rose.Sister Rose Elsbernd: Thank you, Steve. It's good to be with you today.Steve: You recently came back from a trip to Arizona. Could you tell us where you went?Sister Rose Elsbernd: We went to, as a response to the Leadership Conference of Women Religious, had put out an asking for volunteers for people to work at the borders, partly because they were really in a need for volunteers. Many of the people who were helping during the winter were gone, and the students weren't yet back from college. As most of these facilities depend almost – I would say 95 percent – on volunteers, there was a need for us to go down. We Franciscan Sisters of Perpetual Adoration wanted to respond to that, and there was a number of us that just volunteered to go. Only four of us could go with our Justice and Peace person, Pat Bruda, who has gone a couple other times. We went to Tucson with the intention of coming to a knowledge of what's going on, because there's so much that you don't know, and you almost have to sort through the facts to know what it is. We were in Tucson. We did visit the border at two different places, and [we] went into Mexico twice. But mostly, we volunteered at Casa Alitas, which is a Catholic Charities-sponsored program that receives people from the border crossings, basically, either from Nogales or Yuma, and they have the paperwork. They have a file that's maybe an inch-and-a-half that they carry with them. At this point, they're legal to come into the United States.What they do as they come into this Casa Alitas is immediately they get water, they get some soup for nourishment, and then they begin to make them feel comfortable enough, and they stay maybe one or two days until they can get transportation out to where their sponsor is. If they can't find a sponsor, they start looking for one. There's a lot of navigation that they have to do to get them on the road and out, but most of the time it's a day or two. However, that's very different from on the Mexico side. They might have been waiting on the Mexican side for a year, year and a half, or even two [years], to get the papers for asylum that they need. It's kind of an interesting phenomena of how people are so desperate to get to a better life.Steve: So you went to this facility that serves as kind of a welcome for immigrants. These are legal immigrants [and] they have paperwork, but they've come to the border waiting to get in. They were waiting for a year or two on the Mexican side, and then they come in. But many of these immigrants really don't have anything as they arrive, correct?Sister Rose Elsbernd: No. What they get, of course, while they're there, they will get products they need for just hygiene, and then they get a backpack. Maybe they get a pair of shoes if they need it, [and] definitely shoelaces, because all the shoelaces are taken out of the shoes in Mexico – even the children's which is kind of like … They say it's for their safety, primarily, so they can't run. They get shoes, socks, a couple pair of underwear, two shirts, and usually one pair of jeans or something like that. That's what they carry onto the bus or the airplane as they leave.Steve: So they've come into this country [and] they're going to go to some … They might go to La Crosse if there's an organization willing to sponsor them. But basically, what they have as possessions is what's in that backpack.
HealhFirst Network216 South 3rd AvenueWausau, WI 54401(800) 246-5743Transcription for SEO purposes onlyJustin public relations and education specialist at health first networks. What is helpers network do for the schools that you are involved with. So we provide education within the schools and most of the counties we serve. We either provide in tandem with the curriculum that they are providing. Or we might be there main point of education for the students and we either provide education on STI's are sexy transmitted infections and/or on contraceptives as well. So in one of the schools, in particular, we are one of many community partners that come in so we provide as a set on STI's in contraceptives and then they also have other community partners come in and talk about other things related to healthy relationships. Sexual activity and the law and things of that nature wears other schools. We are there main point of education and maybe the only education that they are receiving as far as contraceptives or STI prevention to deliver school presentations. We do we do a lot of school presentations and then we can adapt our presentations to fit whatever grade level were presenting to so for talking with middle school students that might look a little bit different than if we are presenting to seniors and we can really tailor it as well to what the school is looking for. So if they've already covered STI's are contraceptives we can provide the opposite, or if they are looking for something more in that middle school level. I've presented on things such as healthy relationships and consent and communication and focusing more on that piece before we dive into some of those heavier topics so health first network is a lot of things of network means that you're probably involved a lot of different things a lot of different people a lot of different organizations. How are you working with some of the other organizations in the area to help out the students and help out the population as a whole so we work like you said in coalition so we have the tricounty coalition in our southern counties. So in Sauk Juneau in Adams County. We work with different organizations with different health departments talking about the topics that are important to the communities that we serve and the clients that we serve or hope to serve. We are part of coalitions in our northern counties as well and different workgroups in different counties who try to be involved in all the counties again that we serve. Making sure that we are working with our community partners determining how we can help serve those individuals making sure that they are aware of our services that we can serve as a resource we can provide education, we can help provide care at a lower cost or no cost for those who are in need of that. So, although we serve one kind of niche were able to help a wide variety of people at different points in their life know you should care what you mean by care care could be annual visits. It can be STI or sexy transmitted infection screening. It could be pregnancy testing, and referrals for prenatal care or adoption services. It could be for our WIC programs so women, infants and children, and that's our nutrition program so there's a lot of different facets of what we provide. You can find all this information on our website as well. Justin is one or two but you know when you're talking what kids in school so click that I hear about kids texting and doing things like, you know that they shouldn't be doing online on texting you know on different social media sites is that something that you work with students on it as well. It is so that is something that we are starting to see more and more of they will get referred to us. So if they have minor fence and this is their first offense they get referred to us for education so we can provide education on not only the STI's in the contraceptives and things like that to help them take care of themselves or to help them be healthy, but in addition to that we talk to them about the laws in Wisconsin and how partaking in these certain activities are going to affect them or could affect them if they get caught doing those things. So in addition to us again community involvement. We also work with other community organizations that provide education as well. So it's really a group and community effort to ensure that these students are getting the education that they need to hopefully get them on the right path should just be one of the other things that he is working with with the community projects and the involvement that health first networks is in. I'd heard that just recently guys started working with Special Olympics Wisconsin. So in addition to working with special effects Wisconsin. We are working with Special Olympics international as well so they are working to create a curriculum with another organization and then in addition to that we are working on a clinic experience guide that we can provide to the athletes and their caretakers, and through that those individuals will be able to use this guide to help those individuals understand what those reproductive health visits that they might have what those all entail what to expect. What sorts of medical equipment and supplies they might see during that visit just to be able to prepare them for that. So they aren't surprised when they get asked certain questions are not surprised when they're asked to do certain things. So just helps take away some of that fear factor that individuals might have walking into an appointment if they're not sure what two of the anxiety you about is amazing. You know it's it's probably overwhelming to some people, absolutely. And this is geared for special-effects athletes. But really, we see that a lot of individuals it's just sometimes the fear of the unknown whether it's reproductive health or anything in life, so anything that we can do to ease that fear and make people more aware and provide the education that really helps to empower them to come in and be able to advocate for their own health
Franciscan Spirituality Center920 Market StreetLa Crosse, WI 54601608-791-5295https://www.fscenter.org
HealhFirst Network216 South 3rd AvenueWausau, WI 54401(800) 246-5743Transcription for SEO purposes onlyJesse Scharfenberg is the Chief Executive Officer and health first network in Wausau, Wisconsin in nine counties usually all over the place, which is great and my favorite times of the year's planting started gardening a couple years ago and I love gardening. I love the fresh vegetables and love the fresh fruits that love the chance to get out there and see what other people of harvested and farmers markets are huge thing farmers markets are a good thing you see them everywhere there every day of the week in every county and they're just a great access points to fresh fruits and vegetables. Some of the really cool things about the WIC program is that in the summer between June 1 and October 31. Individuals will receive farmers market check you can go to the farmers market and get fresh fruits and vegetables with the WIC program so give you a lot of variety of the early-season versus the late seasons on the October timeframe. The key to go to apple orchards and get fresh apples. So depending on the year. Individual families will get between 30 and $35 worth of farmers market checks. One of those little differences with this is that mostly with the WIC program. Each individual within the family gets their own food package to farmers market. Checks are per family. Okay, so it's not that each person is been received, the $30-$35 at each family will receive what you get a lot of things in the farmers market for 30 but you can get all have fresh fruits and vegetables, which is really great because it's an extremely important part of the diet but also supports local farmers by giving back to them by using their fruits and vegetables what we do is kind of a twofold so we work with the local farmers that the farmers market to see if they want to accept WIC checks so they have to go through a training program and then when you are actually a shopper at the farmers market. You probably see a bunch of yellow signs on different vendors and that you will find means that they accept WIC benefits. Individuals with the farmers market. Checks can go to the farmers market and the checks are for five dollars each so that you can go to different vendors so you can only use one check per vendor.
Franciscan Spirituality Center920 Market StreetLa Crosse, WI 54601608-791-5295
HealhFirst Network216 South 3rd AvenueWausau, WI 54401(800) 246-5743Transcription for SEO purposes onlyWe talked about a lot of different programs with health first network and Suzanne plot check. During this time talking about food families and for families, ties in with the WIC program which makes sense because you're with dietitian and you soon taking over the WIC program here correct. Yes. So the for families program is a program that we do in conjunction with the WIC program it's geared towards 2 to 4-year-old children and potentially their families. The program is one that focuses on childhood obesity and preventing childhood obesity. So what the program does is families choose a goal, something that they want to work on and then we help them achieve that goal. Over the 13 month time. So how do you do that the families to the goal that they like to work on it could be something from decreasing screen time, increasing physical activity increasing the amount of fruits and vegetables they consume in a day or changing the beverages that they drink we set a goal with them and then work with them on a monthly basis by either texting, calling or emailing them and checking in with them to see how their goal is going and then giving them tips and suggestions on how they can better achieve that goal they mentioned was 13 months why 13 months rather than like six or 12 or you know that the typical time link that usually think of something going sir. So we collected starting data we get BMI from the family and then we ask some of the questions regarding how much screen time how much fruits and vegetables they consume and then we wait, that full year to make sure that you know we've captured all the data we can and then we re-ask the same questions at the 13 month mark to see what changes they made, or if there's been improvements in certain areas with use of the data for the state that family program analyzes that data they have a separate team that analyzes it and then they send back reports annually that tells each program how they've done in terms of improving the fruit and vegetable consumption in children or decreasing screen time
Franciscan Spirituality Center920 Market StreetLa Crosse, WI 54601608-791-5295Steve Spilde: Today it is my extreme pleasure to welcome John McHugh. John is a longtime presenter for the Spiritual Direction Preparation Program. He has presented Biblical Spirituality to our participants and does an amazing job. Beyond that, John is a very popular presenter at the Franciscan Spirituality Center. [He is] a wonderful Biblical teacher [and] a wonderful representative of what it means to embody spirituality in life. Welcome, John.John McHugh: Thank you. Steve. It's good to be here.Steve: Just to say a few things about John, John had a part of his life where he was very involved in ministry. Then for the last 16 years he's been part of the senior management team for Kwik Trip, who is a big employer in the area surrounding La Crosse, Wisconsin. That area continues to grow, and you've been part of that growth. How would you describe your current job?John: Steve, that's a great question. I have a lot of different things I do, and none of it fits into a single title. Officially, I'm the Director of Public Relations, but on a broader scheme, anything to deal with culture in our company. [That includes] making sure that we live our mission and values as a company. [I] oversee a lot of what happens in our training program. I work with the family members who come into the company, [meaning] the third generation and the grandkids now coming in to work with them. I make sure that they get on the right foot, and I spend a lot of time out in public talking about our culture at Kwik Trip. We're listed as a top workplace in Wisconsin, Minnesota, and Iowa. This last year, even Glassdoor nationally [ranked Kwik Trip] the 79th-best company to work for in the country, which is pretty huge for a small regional company like this. A lot of places want to know how you create that kind of culture, so I'll go out and give keynotes and addresses about that.Steve: Knowing you, you really do identify what you do as a ministry. How would you draw the parallels between more traditional forms of ministry and what you do in the business world?John: I would say this. As a matter of fact, when Don Zietlow, our CEO and owner, hired me 16 years ago, he knew that I did a lot of public speaking [and] adult education, a lot in the gospels and in religion. Officially, he said, "When I hire you, I'm going to bring you on deck and you're going to tell the same stories you've already told. But sometimes you're going to take out the name Jesus." I have former students in mind from Aquinas who are now here at Kwik Trip who say, "I remember when you told that story back at Aquinas, and now you tell it here." It really is telling the same stories, but in a way that helps all of us realize that no matter where we're at in life, the gospel is alive and well and keeps us going.
HealhFirst Network216 South 3rd AvenueWausau, WI 54401(800) 246-5743Transcription for SEO purposes only One of the question with a lot of people that are sexually active have is how to prevent having a sexually-transmitted disease or infection you know what. Since this is such a big topic to both you guys here Jesse Scharfenberg is the Chief Executive Officer of health first network and just the entity is the public relations and education specialist. It is a much of STI's are scary. What can we do to prevent them. Use a condom that the number one thing is to use a condom and we don't see individuals using condoms anymore. Why is that so there's many reasons that people don't use condoms anymore. One thing is that we have really great access, birth control methods so they know that if their partner is on a birth control method there's no risk of pregnancy. So we kind of forget about the STI side of things and preventing those. The other aspect is we have some really great resources to prevent HIV in a taxi take medication that's prophylaxis so that you could have sexual intercourse with someone with HIV and not get HIV. So now that were not wearing about preventing HIV as much because there's other medications that are working for that people kind of forget about having to use a condom to prevent chlamydia and gonorrhea and herpes and warts because those aren't thought as long term diseases or a consequence infections. Here's a question, although still viable diseases. Yes, we are seeing large numbers of chlamydia still occurring gonorrhea for the last five years we have seen increases in STI's across the United States in all categories. So this isn't something that is even plateauing or that were seen going away by any means not just the Jesse mentioned using condoms is that as an educator. Is that something you have to teach people how to do, how to use a condom. Yes, absolutely. So when we go into education for students or we are doing outreach in the community. We make sure that we let folks know about condoms how to use them and we can provide demonstrations as well so we are able to show how to use internal and external condoms, or more commonly known as male and female condom okay you got me there. What is an internal condom. So an internal condom is sometimes still known as a female condom but that is a condom that can be used internally as the name would imply, so that could be utilized in someone with of the China they would insert the condom internally and it would provide protection that way. So you would use either the internal or external condom, but you would not use them both together to use one or the other and that internal condom can also provide some additional STI prevention externally. So when were thinking of those STI's that can be spread through skin to skin contact. The internal condom can provide some additional protection by having some of that condom outside of the body as well much in my stupid for not knowing what those are. No, but I feel that a lot of people don't know what they are. They're not commonly used is something that we encourage and we give out to all of our clients on a normal basis is using the internal condom should be used. It should be widely known but it's not. We think there's a lot of education that just focuses on the external or the male condom and when education occurs. They just forget about the internal condom. The other great thing about the internal condom is that it can be used for a no sex as well and exit points. The annual cavity. So one thing that we talk about. STI prevention ever it is that all penile to the badge. No sex will actually STI Xerox you can get Estes and Uranus. You can get it on your penis or in your Regina. So when were talking about. STI prevention were talking about. If you're having oral sex, wearing a condom to follow it out. That is why there are flavored so we went to the Reading is coming. We don't know that there are flavored condoms so if you are having oral sex and the penis is going into your mouth that individuals should be wearing a condom. There's also what we call dental dams, which are they got almost like a piece of plastic that would go over the national area that an individual could put there over the penis just so that there's for the protection from the skin to skin contact so that were not transmitting infections between individuals just review offer both of these types of condoms at health first network. Yes, we have both of these and all of our clinics available for anyone who's looking for them so people can pick these up regardless of sex, so again as we said for the internal and external condom with health first network to talk about. STI prevention. What about if you know you had unprotected sex and you're worried about you know, did I catch something or did so in noted something slick by the combo Maury got a bit your burner. It is your testing available yes. So we do testing for STI's and just as you said it whether someone has had unprotected sex, and even if they had protected sex, condoms work really really great at preventing STS, but since they aren't 100% we do recommend getting screened routinely for STI's. If you are sexually active, so at least once a year on the everyone should be getting screen for STI's, and if you are having a change in partner. If you have multiple partners then we would likely recommend getting screen more routinely so you can talk with one of our providers and then they would be able to let you know how frequently to be screened for that at health first. We test for chlamydia, gonorrhea, syphilis, HPV genital herpes genital warts trichomoniasis or sometimes known as trick and HIV is there like a shot or vaccine or something that that somebody could take to prevent STI's there is a vaccine is called got a cell and it will protect you against nine of the most common cancer causing strains of HPV, which is the human papilloma virus. So what we see is that human papilloma virus is There's a lot of people out there that have cervical cancer that don't know that they have it or have the precancerous cells for cervical cancer correct. Yeah that's very true. So that is why when individuals come in for their annual exams. They are on schedules to have their Done and then we also do eight what's called HPV Co. testing. So we are taking samples of the cervix to be looking for the HPV virus as well. As part of the FP OS and is part of the family-planning only services or F because so with the Gardasil vaccine in the annual exams that Pap smear the HPV co-testing all of that is covered FP OS so individuals are getting these services at zero cost and were do we go about getting appointments. You call 1-800-246-5743 in nine counties in north-central Wisconsin
Franciscan Spirituality Center920 Market StreetLa Crosse, WI 54601608-791-5295Steve Spilde: Today it is my great pleasure to welcome Lucy Abbott Tucker. Lucy has been a great contributor to the contemporary practice of Spiritual Direction. She was instrumental in the formation of the organization "Spiritual Directors International." She has had decades of experience as a Spiritual Director. She has been a teacher of other Spiritual Directors. She now serves as a teacher of other teachers. We look forward to welcoming her this spring to the Franciscan Spirituality Center, where she will lead a workshop for our supervisors in the Spiritual Direction Preparation Program. Welcome, Lucy Abbott Tucker.Lucy Abbott Tucker: Thank you very much, Steve.Steve: Lucy, as we begin, a good place to start, I think, is, what is Spiritual Direction, in your understanding?Lucy: For many years I described Spiritual Direction as a conversation between two people who believe in the reality of God, however that is named, where one person is primarily the speaker and the other is primarily the listener. We are trying to touch more clearly the presence and the activity of the sacred in the speaker. I like that definition, and I still use most of it. Several years ago, I listened to a TED Talk by a man named Simon Sinek. He talked about what makes organizations and people great – what helps them to stand out among others. He used three concentric circles, and the innermost circle was 'why'; the second circle was 'how'; and the largest circle was 'what.' He uses a lot of examples, and I would encourage you to listen to his podcasts. One example he used that always stuck with me was Martin Luther King. He said in the 1960s there were many great people speaking about civil rights. Why did Martin Luther King speak on the steps of the Washington Monument and have thousands of people listening to him? We all know the answer: He had a dream, [which is] his famous speech. But his dream was there are laws of God, and laws of men. Until those come together, we will never have justice and peace. Simon Sinek described that as the 'why' of his energy that made him stand out from others.When I looked at my definition, I realized it didn't have a 'why' in it. Why do I do this work? So now, I use the same words as I started out with, but I begin with, "Because I believe God is present and active in every moment of life, Spiritual Direction is a conversation." That's what Spiritual Direction is about for me: Touching that God presence that is always with us.Steve: Thank you, thank you. … How do you spell Simon Sinek? How is his last name spelled?Lucy: S … I … N … E … K. It's a TED Talk. I can get you the exact title, Steve.Steve: I think if people Google "Simon Sinek" and "TED Talk," it will come up. Thank you for sharing that resource. It sounds like something I want to watch. … You do a lot of work for the organization called "Spiritual Directors International." Could you tell us what is SDI? How did it form? How were you involved in that beginning?
HealhFirst Network216 South 3rd AvenueWausau, WI 54401(800) 246-5743Transcription for SEO purposes only
Franciscan Spirituality Center920 Market StreetLa Crosse, WI 54601608-791-5295Steve Spilde: Today I am excited to introduce Sam Rahberg. Sam is a presenter in our Spiritual Direction Preparation Program. He presents a weekend about "Introduction to Spirituality." Sam is also a longtime supervisor in the program, helping our participants with their work. I know Sam to be an incredibly gifted presenter, and also a deep spiritual individual. It's my pleasure to welcome Sam Rahberg.Sam Rahberg: I'm glad to be here. It feels a little bit like people get to be a fly on the wall in great conversations you and I have had in the past. I'm looking forward to it.Steve: As I usually begin these conversations, I invite people to explain their own spiritual tradition. As you were young, describe the spiritual atmosphere in which you grew up.Sam: I was a church-working kid. I grew up moving tables and chairs with my dad at the end of every church function. We were part of a Lutheran church, and he was the Director of Christian Education. I like to joke that I had an 18-year-long internship with him about what it means to be a professional in the church, to be working in ministry. I grew up in that environment knowing not much different than the formal structures of the church. I was always hungry when we would talk about discipleship. Or when I'd hear about spirituality, I'd quickly chase down those types of texts and learning opportunities once I was an adult and able to recognize something was stirring. I followed on that trajectory. I still think of myself being involved in a ministry of sorts, although for the last many years I haven't served professionally in a parish. My spirituality and my understanding of vocation and calling has shifted, with no less appreciation for parish work. I still admire most professors I had who would say, "You know I love you guys. I love what we're talking about, but I would rather be with the people in the parish. I'd rather be serving in those intimate relationships than in an academic sort of setting." They're just different birds. I have a great deal of respect, and I had the good fortune of being able to support people in ministry – pastors and priests and deacons and lay leaders in congregations through spiritual direction or retreat formats, and [also] working one-on-one with people in supervision fields like equipping people for ministry.Steve: You really grew up with a desire to be involved in that ministry. How old were you when that first desire came to your awareness?Sam: Actually, in high school I had anything but that desire. I had a stretch where I was wanting to go to the Air Force Academy. I wanted to be a computer programmer. I wanted to be a mechanical engineer. One of my high school teachers said, "Sam, you ought to consider becoming a teacher." I said, "Well, maybe." And then I realized, you know what I know how to do? I know how to do churchwork. It's already who I am, [and] it's already what comes naturally, so I bit on that and I did go [and] become trained as a Director of Christian Education. Part of what I loved about that was that I was being trained and equipped to do the things that were feeding my own personal spiritual hunger, [and] that were giving me a way to integrate my study of scripture, my spiritual reading, [and] my deep conversations with people into the work that I was doing. And to this day, I'm grateful for that privilege, [and] that I continue to be called into conversations that reflect some of the things that are most important to my inner journey. I'm grateful for that. I haven't always been appreciative when days are busy or projects are hard, but when I can remember those moments, I do appreciate it.Steve: How long did you work in a parish setting?Sam: I had a yearlong internship, and then I was in a parish for five years before I went to the Benedictines and started working in Retreat Ministry there.
Downtown Main StreetDMI422 Main StreetLa Crosse, Wisconsin54601(608) 784-0440Transcription for SEO only. Art Fahey joins us on this DMI podcast. Downtown has the college area, which is always fun for people to enjoy. I think of such a variety no myself for not being your lacrosse centering at the multiuse building sign in one day we might have a sports vacation shown the remaining efforts. The organic farmers conference and turn around and get high school basketball games coming in or entertainment that comes through so I think the shield of the varieties were small town feel people come in they feel safe will crosses embraces and welcomes all our guests and then realize how important our guest coming to the Aryans are local people coming to the downtown area are so I think is quite a warm reception everybody coming to the area so I think were unique in the beauty that we got as well) features a lot of things that neglect communities would look at art, say, is the director of the La Crosse Center in downtown La Crosse and a lot of things are happening down there, including the remodel of the La Crosse Center. Let's talk a little bit about the remodel to be tells is going on with the lacrosse in her care is the process it's going to take about almost 2 years to get completed. We had a renovation remodel of the arena, so this new seating in their sound system, lighting, HVAC, dressing rooms, locker room concession stands have all been remodeled were to be going in the outer court order that goes around the buildings that people have to go outside to navigate to the building and we put up a new North Hall called a noteholder call and that is ready to go. We are at now is called the punch list time where construction guys are going through. They really have turned the keys over for us for those two particular rooms that we still have construction guys are better available and you will a midway point through the first phase of the construction for part that still continuing as a number of meeting rooms and a volume that overlooks the Riverside that scheduled for the end of November to be completed and that there continuing with that process over the front Street area, which is adjacent to Riverside Park and will assign the building so we move along very well. You know it. If you ever look for a no light in the middle Kovacs and the construction crews that stay healthy throughout last actually progressed very well and very quickly. Overall, no work on time and on budget. It always is all good things there. As far as the overall construction venue absolutely destroys positive things to be on time and on budget. So art what will the impact of the remodel have on the downtown La Crosse area well you know when forecasting this we had economic impacts of increasing but the center could do for the downtown area in the range of $79 million a year that on top of already the 18 million it was doing so already and admit hi $29 per year economic impact for the area here. So now this is something that certainly has a direct impact on hotels and restaurants and shopping locations that are near to us by others sent ripples throughout the county. So it's something that can be beneficial to West Wisconsin because we slowly ramp up and get out of this code. People start meeting again and I will see the effects of this in our success with a lot of things we have here have been and made multiple small events and we see that continuing and we do have a large marquee event that comes through the multiple small vents is obviously the core of our success for the La Crosse Center, how many employees work for the La Crosse and well test test test code is created all kinds of fluctuations in pre-Covid, we had 15 full-time at about 300 part-time. So when we got in the Covid all, unfortunately, all part-timers and all were just the work form and we went from 15 full-time down to seven full-time now that were slowly coming back were starting to make plans and we have an escalating plan to add people back in. Based on the floor business. Now we we will have again somewhere in that 15 to 19 range of full-time people. Once we are considered at full steam and will be in at 250 to 300 part-timers again. Once we have everything back in place in the world stacked some consents and normal art. Let's look forward to the future to pass 2022. When things are back to running normally. What is the future look like for the La Crosse Center while you know what we've got is new meeting space is a different kind of meeting space here and were anticipating know that that will bring a different clientele down to us and always got a lot of floor space to tradeshows and go along with this and breakout space were looking for a lot more regional type of business coming our way, which I think was an area that we hadn't been delivering which certainly can be done now and we could see things coming out based on the Minneapolis are based on the lighting as well as island in Wisconsin to come our way related to some right things and some exciting things that you would be opening up the doors as you go along here and there's certain events that are to be large events that will also come our way here that will take up the entire building with the La Crosse Center expansion and everything art is La Crosse and are still going to be hosting like the big Moses vent that comes every year. Yes, that definitely was going to 2022 there making plans come back and be with us and is a featured event that does come to the building. A lot of people are aware of it and continue to come our way and so were looking for a long-term relationship will continue with the organic farmers organization part which have an impact as the downtown La Crosse area have when you have an event committed. Let's say the WIA basketball tournament was very important that our neighbors in the downtown area and are involved in greeting people just seating for 500 people in relation to the downtown and they're going to go out and have a cocktail and maybe a meal, and maybe do a little shopping you know you really set many people in a downtown you can quickly see where the restaurant that's 50 to 75 tears to be filled out fairly quickly, so they just need to be aware know if what were doing when relation peak, which is great communication between us and the commission has grown the downtown organization and DMI to let these folks know that they're coming to be in town and you will probably feel the effects of sin on hotels or to three days parking all comes into play. So we need to partners in the downtown area know to be able to welcome those folks = insane welcome this organization in the town and given the hospitality La Crosse is known for. Because these people are taking and not just La Crosse, and it is taken whole community. So art how much of a factor is that having a vibrant downtown is trying to sell the center to the prospective new client. I think that's important now. Each community got their own little sales point La Crosse certainly got ours without saying you know this but the back door and get the Mississippi River Riverside Park right here. Not hardly any community in the state of Wisconsin I can talk about the Mississippi River. So your features here that we sell are important to know in comparison to others.That's why Vince move around taking those different things the city has you know we have things like the DMI what they do is they get the message out to all the membership and those are the ones downtown Main Street. To me those are the people that are wrapped right around this year and what we do and what they do you know are joined at the hip. If you will, and so the value of DMI having a communication and filling storefronts and giving people things to do once they leave our building that's important is if we didn't have a downtown. It was thriving like it is and how it can really make our guests coming to town to go for a little when I go Baptist because it is not much going on but the way our downtown is its active it's lively it's driving snow so DMI is a great job
United States