Discover
The Rob Tetrault Show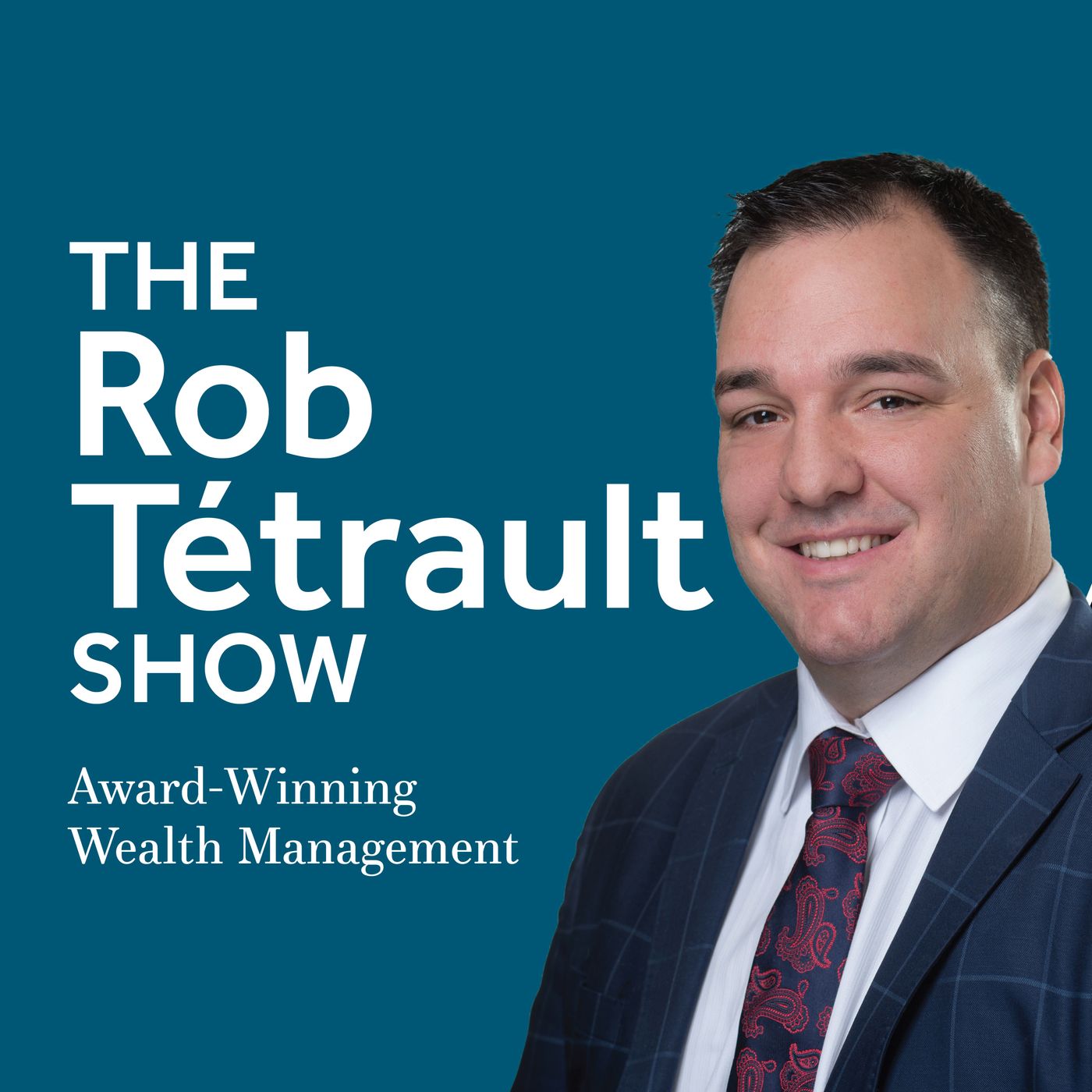 Claim Ownership
Author: Rob Tetrault
Subscribed: 5
Played: 70
© Copyright Rob Tetrault
Description
Award-Winning Portfolio Manager Rob Tetrault provides insight for investors on a wide array of wealth management topics.
Ranked 2nd on the 2018 list of Top 50 Wealth Advisors in Canada, Rob is a Senior Vice-President, Investment Advisor and Portfolio Manager at Tetrault Wealth Advisory Group from Canaccord Genuity Wealth Management.
He initially worked as a litigation lawyer at Aikins MacAulay Thorvaldson. He then completed a Finanace MBA and was a member of the Dean's list at the Asper School of Business.
The Rob Tetrault podcast show includes discussions on investment, tax, insurance, retirement and estate planning.
From RESPs to Family Trusts, Rob's goal is provide value and crucial information to all investors no matter what age and what their current networth is.
Disclaimer:
http://ow.ly/XvqU30o8uTc
© Copyright 2019 All Rights Reserved. No part of this podcast may be used without permission.
The Boardroom with Michael Hainsworth, Michael has spent over 30 years in journalism and 20 in financial news. He's had some crazy moments through his time on the airwaves, but he always knows just how to tell it best! Find out what he's been up to these days - you won't want to miss this one. 📽 For the full youtube video: https://youtu.be/6CGk7oxwucY 📞 For Your FREE Consultation with Rob, simply fill out the form and directly book your strategy session in his calendar here: https://robtetrault.com/speak-to-rob/ 👉 Register to our FREE Retirement Planning Masterclass - https://bit.ly/2THZzNj 👉 Register to our FREE Alternative Real Estate Investing Masterclass - https://bit.ly/34ySkgB 📽 Episode 1 of the Boardroom with Raj Lala - https://youtu.be/EJ9bbi4q4YM 📽 RRSP investment options - https://youtu.be/668roF4210c 📽 RRSP vs. RRIF - https://youtu.be/kNH9ftDfAJM 🎬Watch our latest video on Cryptocurrency investing: https://youtu.be/DyzVqGtu6tE 📚 For more information on Rob & The Tetrault Wealth Advisory Group, click here: https://robtetrault.com/about/
Episode 3 of the boardroom with Vincenzo Guzzo, philanthropist, entrepreneur, and dragon on CBC's Dragon's Den - Being in business during a pandemic was not easy for many people let alone the movie industry. Find out how Vincenzo weathered the storm and stayed active. 📞 For Your FREE Consultation with Rob, simply fill out the form and directly book your strategy session in his calendar here: https://robtetrault.com/speak-to-rob/ 👉 Register to our FREE Retirement Planning Masterclass - https://bit.ly/2THZzNj 👉 Register to our FREE Alternative Real Estate Investing Masterclass - https://bit.ly/34ySkgB 📽 Episode 1 of the Boardroom with Raj Lala - https://youtu.be/EJ9bbi4q4YM 📽 Episode 2 of the Boardroom with Michael Hainsworth - https://youtu.be/6CGk7oxwucY 📽 RRSP investment options - https://youtu.be/668roF4210c 📽 RRSP vs. RRIF - https://youtu.be/kNH9ftDfAJM 🎬Watch our latest video on Cryptocurrency investing: https://youtu.be/DyzVqGtu6tE 📚 For more information on Rob & The Tetrault Wealth Advisory Group, click here: https://robtetrault.com/about/
Johnson Joseph, MBA. CEO, Peak Fintech Group Mr. Joseph has been the President and CEO of Peak Positioning since 2011. During that time he helped successfully guide the company through a number of challenging periods by being able to adapt and adjust the company's business model to changing and difficult market conditions. Most notably, he led the company's transition from being a software development company to an asset management company, and from a focus on ecommerce to the Chinese Fintech and financial services sectors. His vision of giving Canadian investors a well-managed and trustworthy vehicle to participate in some of China's most promising tech sector opportunities is now the driving force behind Peak's operations. Prior to becoming Peak's CEO, Mr. Joseph spent 8 years in the financial services industry as an advisor with Investors Group, one of Canada's largest mutual fund and asset management companies. Mr. Joseph holds an MBA in Information Technology from HEC Montreal (formerly École des hautes études commerciales) and a Bachelor's degree in Finance from Texas Tech University. - https://peakfintechgroup.com/management/   📞 For Your FREE Consultation with Rob, simply fill out the form and directly book your strategy session in his calendar here: https://robtetrault.com/speak-to-rob/   📚 For more information on Rob & The Tetrault Wealth Advisory Group, click here: https://robtetrault.com/about/
Technology is changing our lives. It's giving us the ability to do things we never thought possible, like controlling devices with just a wave of your hand or even going to school for free online. But it's also raising ethical and moral questions about what technology should be used for and how much control humans should have over its use. In this video I talk with the CEO of Peak Fintech Group about how they use analytics and AI.   📞 For Your FREE Consultation with Rob, simply fill out the form and directly book your strategy session in his calendar here: https://robtetrault.com/speak-to-rob/   📚 For more information on Rob & The Tetrault Wealth Advisory Group, click here: https://robtetrault.com/about/
Rob Tétrault, Portfolio Manager from Canaccord Genuity Wealth Management at the Tetrault Wealth Advisory Group Tune in for your daily stock market update in 3 minutes - Today's stock market and business news - What stocks are making headlines today? - What does the Canadian dollar look like? - What are today's oil and gold prices Every morning LIVE from sunny Winnipeg, MB. For Your FREE Consultation with Rob: https://robtetrault.com/speak-to-rob/
Rob Tétrault, Portfolio Manager from Canaccord Genuity Wealth Management at the Tetrault Wealth Advisory Group Tune in for your daily stock market update in 3 minutes - Today's stock market and business news - What stocks are making headlines today? - What does the Canadian dollar look like? - What are today's oil and gold prices Every morning LIVE from sunny Winnipeg, MB. For Your FREE Consultation with Rob: https://robtetrault.com/speak-to-rob/
Rob Tétrault, Portfolio Manager from Canaccord Genuity Wealth Management at the Tetrault Wealth Advisory Group Tune in for your daily stock market update in 3 minutes - Today's stock market and business news - What stocks are making headlines today? - What does the Canadian dollar look like? - What are today's oil and gold prices Every morning LIVE from sunny Winnipeg, MB. For Your FREE Consultation with Rob: https://robtetrault.com/speak-to-rob/
Rob Tétrault, Portfolio Manager from Canaccord Genuity Wealth Management at the Tetrault Wealth Advisory Group Tune in for your daily stock market update in 3 minutes - Today's stock market and business news - What stocks are making headlines today? - What does the Canadian dollar look like? - What are today's oil and gold prices Every morning LIVE from sunny Winnipeg, MB. For Your FREE Consultation with Rob: https://robtetrault.com/speak-to-rob/
Rob Tétrault, Portfolio Manager from Canaccord Genuity Wealth Management at the Tetrault Wealth Advisory Group Tune in for your daily stock market update in 3 minutes - Today's stock market and business news - What stocks are making headlines today? - What does the Canadian dollar look like? - What are today's oil and gold prices Every morning LIVE from sunny Winnipeg, MB. For Your FREE Consultation with Rob: https://robtetrault.com/speak-to-rob/
Rob Tétrault, Portfolio Manager from Canaccord Genuity Wealth Management at the Tetrault Wealth Advisory Group Tune in for your daily stock market update in 3 minutes - Today's stock market and business news - What stocks are making headlines today? - What does the Canadian dollar look like? - What are today's oil and gold prices Every morning LIVE from sunny Winnipeg, MB. For Your FREE Consultation with Rob: https://robtetrault.com/speak-to-rob/
Rob Tétrault, Portfolio Manager from Canaccord Genuity Wealth Management at the Tetrault Wealth Advisory Group Tune in for your daily stock market update in 3 minutes - Today's stock market and business news - What stocks are making headlines today? - What does the Canadian dollar look like? - What are today's oil and gold prices Every morning LIVE from sunny Winnipeg, MB. For Your FREE Consultation with Rob: https://robtetrault.com/speak-to-rob/
Rob Tétrault, Portfolio Manager from Canaccord Genuity Wealth Management at the Tetrault Wealth Advisory Group Tune in for your daily stock market update in 3 minutes - Today's stock market and business news - What stocks are making headlines today? - What does the Canadian dollar look like? - What are today's oil and gold prices Every morning LIVE from sunny Winnipeg, MB. For Your FREE Consultation with Rob: https://robtetrault.com/speak-to-rob/
Rob Tétrault, Portfolio Manager from Canaccord Genuity Wealth Management at the Tetrault Wealth Advisory Group Tune in for your daily stock market update in 3 minutes - Today's stock market and business news - What stocks are making headlines today? - What does the Canadian dollar look like? - What are today's oil and gold prices Every morning LIVE from sunny Winnipeg, MB. For Your FREE Consultation with Rob: https://robtetrault.com/speak-to-rob/
Rob Tétrault, Portfolio Manager from Canaccord Genuity Wealth Management at the Tetrault Wealth Advisory Group Tune in for your daily stock market update in 3 minutes - Today's stock market and business news - What stocks are making headlines today? - What does the Canadian dollar look like? - What are today's oil and gold prices Every morning LIVE from sunny Winnipeg, MB. For Your FREE Consultation with Rob: https://robtetrault.com/speak-to-rob/
Rob Tétrault, Portfolio Manager from Canaccord Genuity Wealth Management at the Tetrault Wealth Advisory Group Tune in for your daily stock market update in 3 minutes - Today's stock market and business news - What stocks are making headlines today? - What does the Canadian dollar look like? - What are today's oil and gold prices Every morning LIVE from sunny Winnipeg, MB. For Your FREE Consultation with Rob: https://robtetrault.com/speak-to-rob/
Rob Tétrault, Portfolio Manager from Canaccord Genuity Wealth Management at the Tetrault Wealth Advisory Group Tune in for your daily stock market update in 3 minutes - Today's stock market and business news - What stocks are making headlines today? - What does the Canadian dollar look like? - What are today's oil and gold prices Every morning LIVE from sunny Winnipeg, MB. For Your FREE Consultation with Rob: https://robtetrault.com/speak-to-rob/
Rob Tétrault, Portfolio Manager from Canaccord Genuity Wealth Management at the Tetrault Wealth Advisory Group Tune in for your daily stock market update in 3 minutes - Today's stock market and business news - What stocks are making headlines today? - What does the Canadian dollar look like? - What are today's oil and gold prices Every morning LIVE from sunny Winnipeg, MB. For Your FREE Consultation with Rob: https://robtetrault.com/speak-to-rob/
Rob Tétrault, Portfolio Manager from Canaccord Genuity Wealth Management at the Tetrault Wealth Advisory Group Tune in for your daily stock market update in 3 minutes - Today's stock market and business news - What stocks are making headlines today? - What does the Canadian dollar look like? - What are today's oil and gold prices Every morning LIVE from sunny Winnipeg, MB. For Your FREE Consultation with Rob: https://robtetrault.com/speak-to-rob/
Rob Tétrault, Portfolio Manager from Canaccord Genuity Wealth Management at the Tetrault Wealth Advisory Group Tune in for your daily stock market update in 3 minutes - Today's stock market and business news - What stocks are making headlines today? - What does the Canadian dollar look like? - What are today's oil and gold prices Every morning LIVE from sunny Winnipeg, MB. For Your FREE Consultation with Rob: https://robtetrault.com/speak-to-rob/
Rob Tétrault, Portfolio Manager from Canaccord Genuity Wealth Management at the Tetrault Wealth Advisory Group Tune in for your daily stock market update in 3 minutes - Today's stock market and business news - What stocks are making headlines today? - What does the Canadian dollar look like? - What are today's oil and gold prices Every morning LIVE from sunny Winnipeg, MB. For Your FREE Consultation with Rob: https://robtetrault.com/speak-to-rob/
United States