Claim Ownership
Author:
Subscribed: 0
Played: 0
Description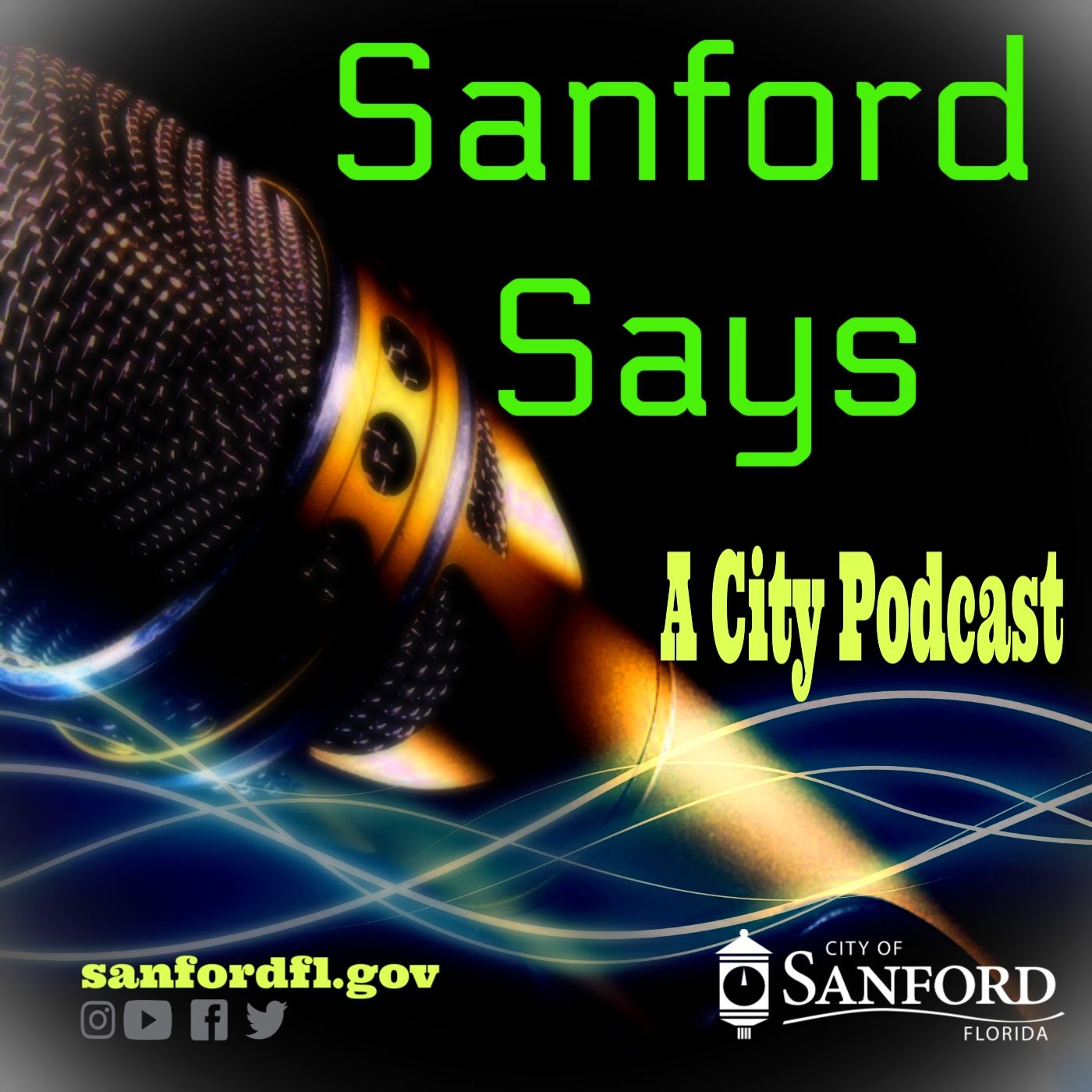 Christina Hollerbach, CEO of Hollerbach's German Restaurant joins us this episode to share information about this 3-day long annual historic event in Sanford, FL -- Oktoberfest, celebrating German food, beer, music, dance, and folk costumes. Learn how to pre-order your festband. (The event was rescheduled to this weekend November 4-6 due to Hurricane Ian). Don't miss out! Hollerbach's Oktoberfest 2022.
Celebrate the harvest of Sanford's Historic Georgetown neighborhood's rich history while celebrating the preservation of the past and the future. The History Harvest event is Saturday, October 15 from 12 pm-4 pm at Hopper Academy, 1101 S. Pine Ave. Julia Brunson, Historic Georgetown Neighborhood District Steering Team Leader, and Dr. Connie Lester, Associate Professor at UCF, Director of the RICHES Digital Project, and Editor of the Florida Historical Quarterly share information about the upcoming event on this episode.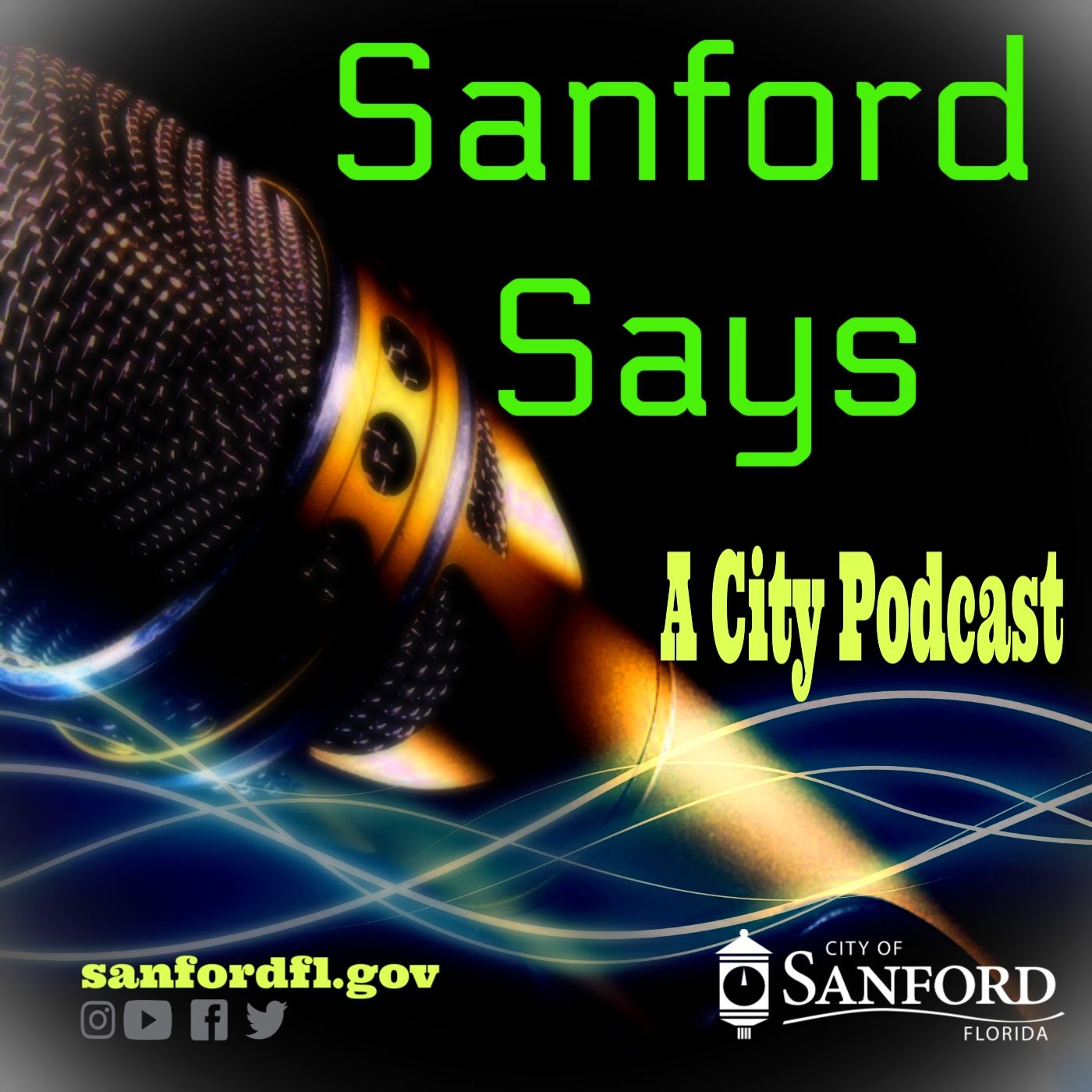 The Florida Department of Health in Seminole County in partnership with the Florida Department of Children and Family Services (DCF) brings you a free Family Health Fest. Saturday, September 17 Noon-4 pm at FT. Mellon Park in beautiful Sanford. In this episode, you'll learn about all the great vendors and happenings at this free community event for all of Seminole County.
Sanford is located on beautiful Lake Monroe learn about the City of Sanford's new Master Plan for the Downtown Sanford Marina to include potential new marina features and much more. Project Consultants share their expertise, key findings, and timeline in this episode.
Bob Keegan, City of Sanford IT Manager is our guest on this episode. We are proud to announce the new city mobile app, Sanford Connects that will allow citizens to directly communicate with the City of Sanford. Citizens will be able to request services and report issues with a touch of a button. City staff will be responding to inquiries made through the app. The app is free of charge and available in the Apple App Store or the Google Play Store by searching Sanford Connects. Download the app today and start connecting with the City in a mobile-friendly way.
Brigitte Stephenson, City of Sanford Museum Curator, and Dan Ping, host and creator of the new podcast Celery City Stories, share the unique and resourceful value the Sanford Museum offers to our community. Brigitte also mentions Sanford's historical facts and Dan chimes in too. Have a listen.
Sanford is where you want to be during the long 4th of July holiday weekend! Visit Downtown Sanford, the waterfront celebration begins at 7 pm on Monday, July 4. Hear all the great information and details about this iconic Sanford event such as food & drink vendors, fun things to do, parking, traffic plans, etc. Jennifer Brooks, City of Sanford Special Events Supervisor and Sgt. Zachary Glenn, Sanford Police Department are our guests for this episode.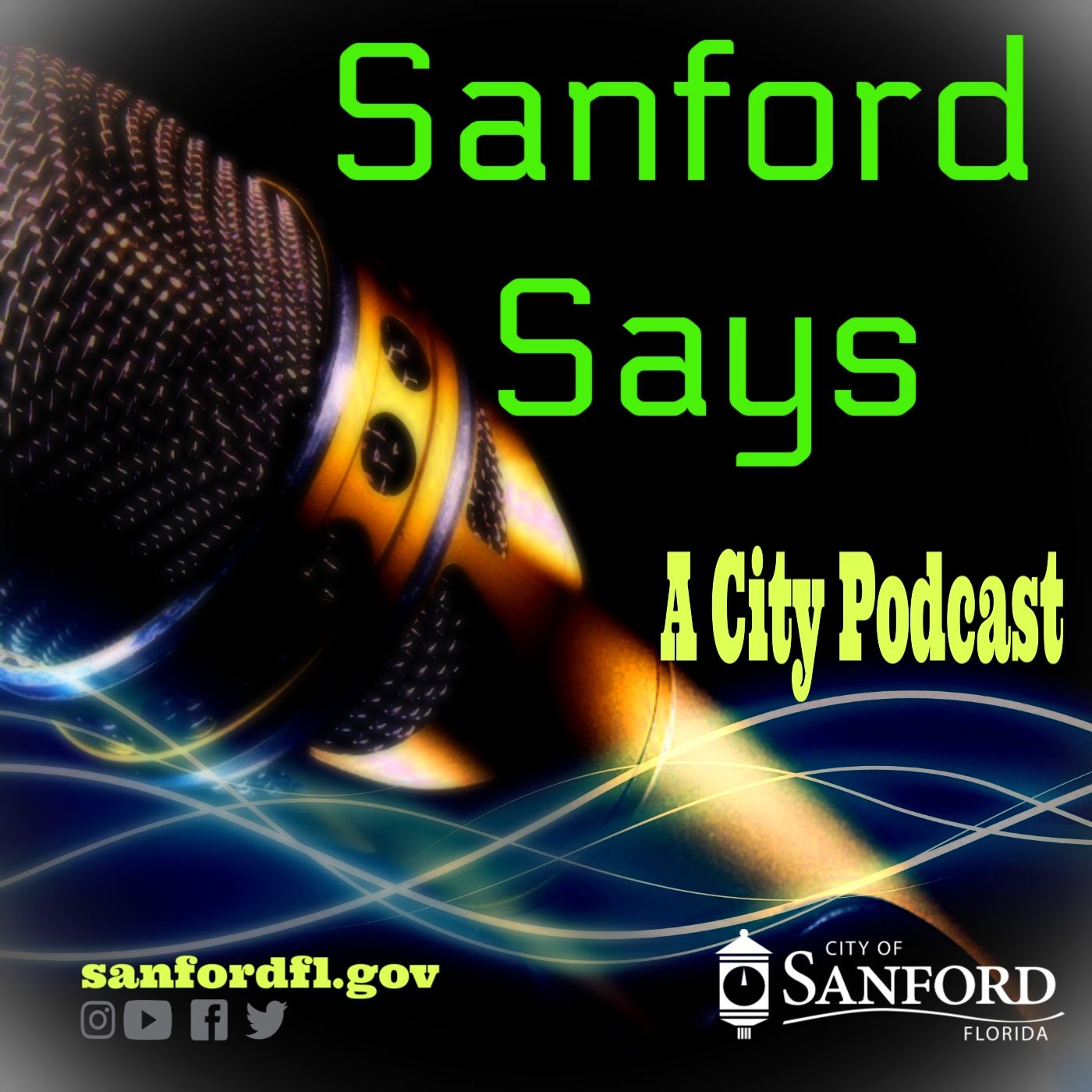 Listen and learn about the City's emerging Public Art programs. Art Enriches everyone.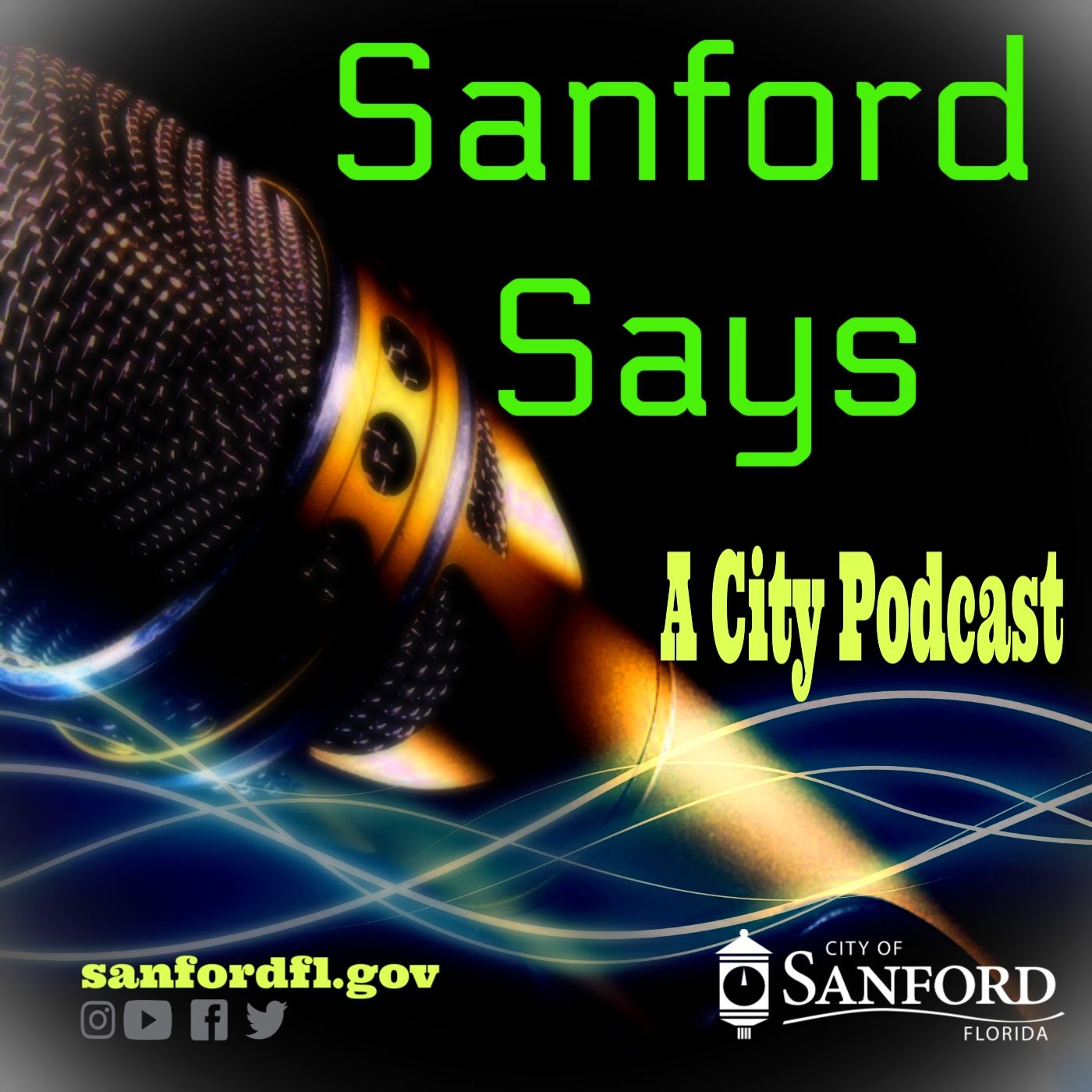 Jennifer Brooks, City of Sanford Special Events Supervisor shares a list of fantastic events in the month of June with emphasis on the C3 Fest this Saturday, June 4. Jon Smith, C3 Festival Producer, shares all the awesome details about this incredible family-friendly live music festival on Sanford's beautiful RiverWalk. This free music fest also raises awareness for 3 local charities. Sanford, Florida, the happening place for great special events.
Join Benson Josue, City of Sanford Parks Superintendent on this audio journey about all things City parks and the upcoming June 11, Family Fitness Day celebrated nationwide on behalf of the National Recreation and Parks Association (NRPA). Let's all get out, get active and visit a city park today...
Join the Historic Georgetown Neighborhood District as they re-enact the Florida Emancipation Day on Saturday, May 21 from noon-3pm. This is a free family-friendly event filled with history and heritage. Julia Wright Brunson, long-time Georgetown resident and community leader shares details about parking, the live re-enactment, activities for children, and how to register for Sanford's Ride to Freedom taking place prior to the start of the noon event.
Tony Raimondo, Director of Development Services, and Rose Covin, Code Enforcement Supervisor share details of the City's new Code Academy set in place for the Development Services Department employees. Tony and Rose also shed light on the ever-important meaning and value of Code Enforcement overall and how education and citizen engagement tie it all together.
Edwin Poole, the City of Sanford's Performance Management Coordinator sheds light on the role of a local government Performance Manager and all things relative to this role. Edwin discusses Key Performance Indicators (KPIs), benchmarking, dashboards, data, "streamlining", digitizing city processes, and much more, all in the name of increasing effectiveness and efficiency across all city departments and divisions.
Florida Department of Health-Seminole County representatives, Herronda Mortimer, Regional Coordinator, and Tiffanie Johnson, Program Assistant share eligibility and services provided. Florida Department Mobile Screening Event to be held April 14 at the Dr. Velma H. Williams Westside Community Center in Sanford. Register today!
April is Water Conservation Month. Join the City of Sanford, UF/IFAS Extension, and Seminole County in celebrating Water Conservation Month. Register today for free environmental education events offered by local experts. Rain barrel basics, planting & pruning of trees (Right Plant, Right Place), free giveaways, butterfly demonstrations, and more. You'll even get a chance to win a rain barrel and/possibly a tree. Event dates are April 6, April 8, and April 16.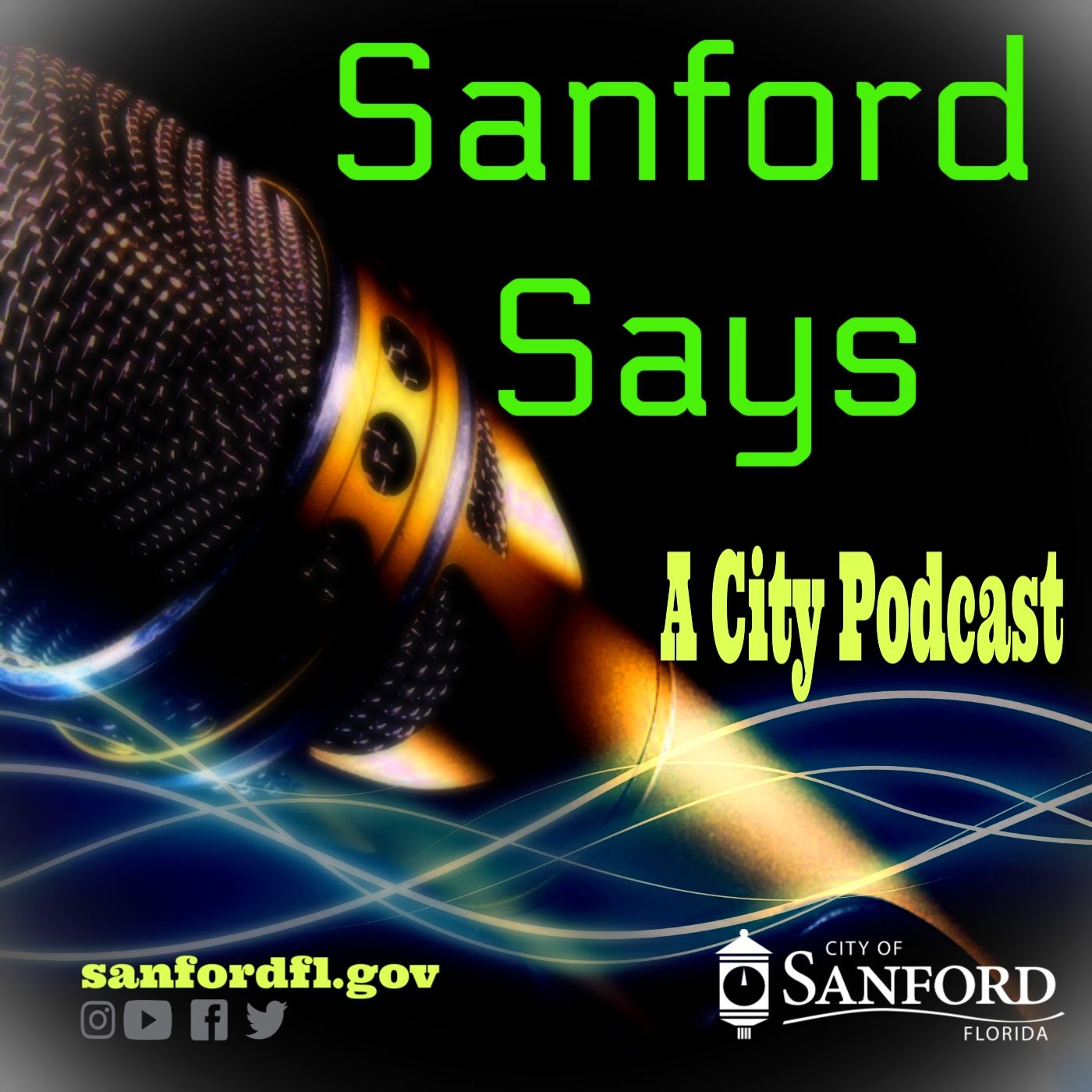 Lonnie Groot, Assistant City Attorney sheds light on the topic of municipal code, a compilation of laws passed by a local governing body. Citizens have easy access to search Sanford's municipal codes online, anytime, anywhere. Give It a try...The City of Sanford partners with Municode, the largest codifier of legal documents for local governments. #KnowledgeIsPower
Dustin Gioertz, Event Coordinator shares awesome details about the 10th Annual Pints n' Paws craft beer fest, an event you can enjoy with your dog(s). How cool is that! 100% of the proceeds from the event benefit local pet rescues and non-profit organizations! The event is Saturday, March 26 rain or shine.
Olatunji Oyewale, the City of Sanford Community Development Block Grant (CDBG) Program Manager, shares the great opportunity available to local businesses of District 2. The City of Sanford is reopening the District 2 Façade Improvement Grant Program.Up to 40% of the grant can be used for interior renovation, the other 60% for exterior renovation. Home-based businesses can qualify for up to $5K. Brick and Mortar businesses can qualify for up to $15K. Your business must have been established prior to December 31, 2019, to qualify. Learn more at a required orientation (12 pm-2 pm) tomorrow Wednesday, 2.23.22 at the Bettye D. Smith Cultural Arts Center in Sanford, lunch will be served. Attendees must RSVP to Olatunji.Oyewale@sanfordfl.gov. www.sanfordfl.gov
All in the name of honoring the legacy of Dr. Martin Luther King, Jr., Mr. Kenneth J. Bentley, Sanford MLK Steering Committee Co-Chair, shares all the finest MLK events and celebrations offered here in the City of Sanford throughout the upcoming weekend that you, your friends, and your family can participate in. (January 14 through January 17) www.mlksanford.org
Get to know Craig Radzak, recently retired City of Sanford Fire Chief who is now the City of Sanford Assistant City Manager. Craig brings a wealth of knowledge and 30 years of municipal government experience to this leadership position. Welcome, Craig!
United States