Discover
More Than a Conversation
Claim Ownership
Author: Patrick Conley
Subscribed: 4
Played: 134
© Copyright Patrick Conley
Description
More than a conversation is dedicated to exploring ideas through conversing with interesting and innovative individuals. We discuss leadership, family, religion, theology, philosophy and so much more with faith-leaders, business people, authors, and whoever else may be willing to engage in more than a conversation.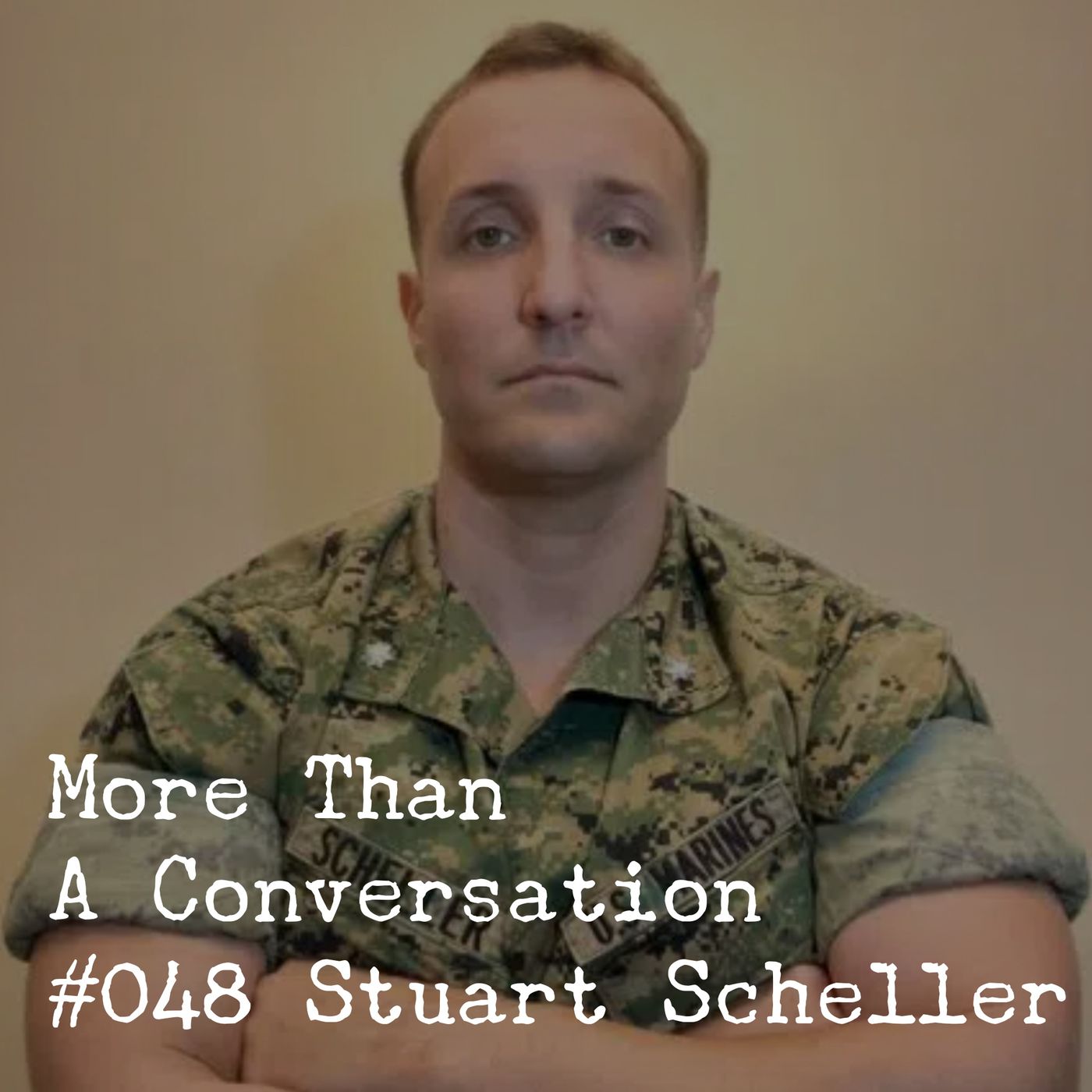 Lt. Col. Stuart Scheller resigned from the Marine Corps at the rank of Lieutenant Colonel after witnessing a poorly planned and executed Afghanistan withdrawal. While Scheller stated that the attack in Kabul, which claimed the lives of 13 service members, including 11 Marines, sparked him to speak out on Aug. 26, 2021, the rationale behind it was more complicated.​He was thrust into the media when he posted a video on social media from his office as a Battalion Commander. Wearing his uniform, he identified himself in the video with rank and title and then proceeded to criticize the decisions of his senior military and political leaders. The video, which took like wildfire and has garnered more than one million views on ­Facebook, was a clear violation of the military's Uniform Code of Military Conduct.​A series of escalating events occurred following the video's release between Scheller and the Marine Corps, resulting in his imprisonment, court-martial, and resignation.
Mike Pence was the 48th Vice President of the United States, serving in the Trump Administration. Pence. He previously served as the Governor of Indiana and in the United States Congress.
Dr. Michael D. Reynolds is the Director of Ministerial Development at the Church of God Division of Education and an Associate Professor at Trinity College and Affiliate Professor at Trinity Evangelical Divinity School. Dr. Reynolds is the author of "Still off Base About Race" which is discussed in this episode.
Dr. Fred Toke, PsyD, is the founder of Lee Community College and is the current vice president of Singapore Psychotherapists Guild and was given the Asia-Pacific Brands Award in 2011 and was also a nominee for the Singapore's Spirit of Enterprise award in 2009. He currently serves as the COO of People for Care and Learning.Dr. Fred Toke has helped thousands of people reached their career, personal and relationship goals by offering comprehensive business and personal life-skill training programs.Staying true to Dr. Toke's mission to aspire to inspire before he expires, he has always delivered the best and most effective learning experience anyone could attend. Participants often walk away with immediate handles to live their lives to their optimal best in just minutes of his training.
Bishop Tom Madden is the Administrative Bishop of the North Georgia region of the Church of God (Cleveland, TN). In this episode we talk about his journey from preacher's kid to founding one of the largest annual Christian events in America, the need for spiritual fathers, creating a pipeline for future ministry leaders, and standing strong for biblical values in the face of ever-increasing cultural pressures.
-Critical Race Theory, growing up in South LA during tense racial moments, racism in the church, and how hearts can be reconciled. Monique Duson has a background in social service and children's ministry. She has worked with a diverse array of under-served communities.Monique worked as a Missionary to South Africa for over four years, serving children and teachers impacted by drugs, violence, and trauma.She spent two decades advocating for Critical Race Theory (CRT), but through a series of events, began to clearly see the contradictions of CRT with the historic Christian worldview. Monique is now convinced that CRT is not the best way to achieve racial unity and actively speaks out against the use of CRT within the church. Her mission is to promote a vision for racial healing based on the historic Christian worldview. Monique has a BA in Sociology from Biola University. She is working on a MA in Theology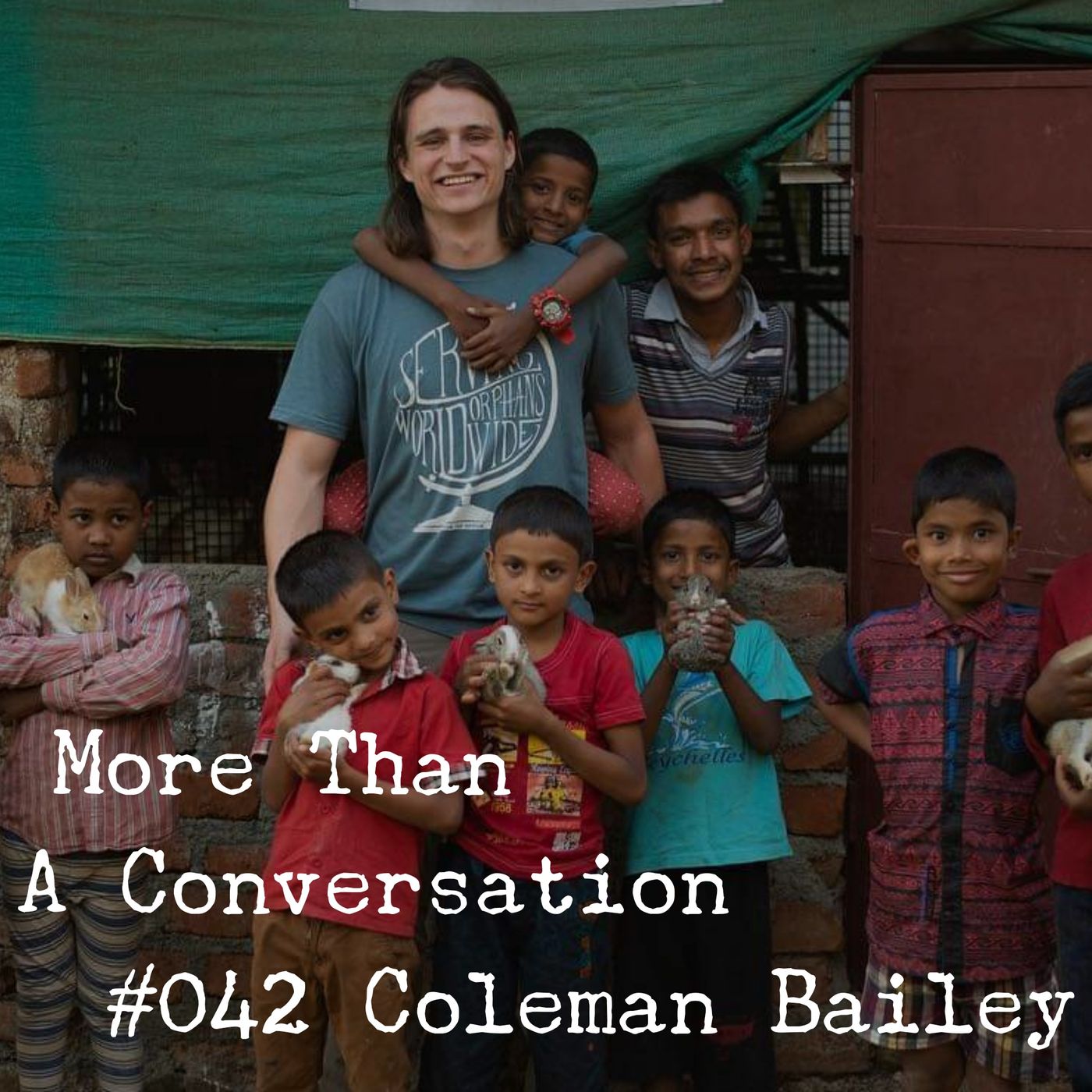 Coleman Bailey is a missionary with Helping Orphans Worldwide. He has traveled the globe taking the gospel and providing humanitarian care in some of the worlds least reached, most dangerous, and most interesting places.
Bryson graduated as valedictorian of his class and served as the​ ​Student Body President at Holmes Bible College. He holds a BA in Theology and a BS in Christian Ministries with a concentration on world missions. Anna is in her senior year at​ ​Holmes pursuing a BS in Christian Ministries with a concentration in World Missions.​ ​They both serve in their local church in all aspects of ministry: leading worship, outreach, discipleship, social media, youth staff and administration.Though they have faced many trials, God has been preparing them for life on the mission field. He has planned this journey for them and has guided their footsteps to where they stand today, preparing to live on the continent of Africa serving with Kibera Kids. Their vision seems impossible to some, but they have a support system that walks with them as they walk in their calling. With the God they serve, they believe they will reach the Nations and fulfill the Great Commission.
Fred Garmon, the president and founder of LeaderLabs, holds a bachelor's degree in Biblical Studies, and a master of divinity with an emphasis in Ministerial Ethics and a PhD in Organizational Leadership from Regent University, Virginia Beach, Virginia. His doctoral dissertation research examined leadership and conflict in the ministerial context.Garmon was born and reared in Charlotte, NC. He was the youngest of eight children, and following a childhood of tragic events, became the first of his family to graduate from high school. He shares his personal testimony and transformational story in one of LeaderLabs session called "Sabotaged To Fail: Grace Enough to Succeed," and also in his book, Lucky Number 8.
Jim Wallace returns to the show to discuss his latest book, Person of Interest. J. Warner Wallace is a Dateline featured cold-case homicide detective, popular national speaker and best-selling author. He continues to consult on cold-case investigations while serving as a Senior Fellow at the Colson Center for Christian Worldview. He is also an adjunct professor of apologetics at Biola University and a faculty member at Summit Ministries.
Eric Muldrow is the founder of Code Red Conversations. A former combat medic, Eric was a Corrections officer in a Maximum-Security Prison before working for the Las Vegas Metro Police Department as a corrections officer, Certified Police Instructor, Crisis Intervention Team Officer (Trained to assist the mentally ill), Defensive Tactics Instructor, Active Shooter Response Instructor (MACTAC), Gang Intelligence & Gang Response Officer, Terrorism Liaison Officer, and Firearms Instructor. In 2014, He retired after an over 20-year career. In 2016, Eric began speaking out publicly in response to the growing anti-police movement & many of the sometimes-questionable police/civilian confrontations. In 2018, he founded Code Red Conversation.Using the knowledge gained from years of working in many challenging environments, he seeks to spread light on the realities of Police Use of Force, as well as the issues and challenges that truly exist within the Law Enforcement field. His mission is to do his part to improve the tactics of officers and strengthen the publics' knowledge & trust in Law Enforcement.
J. David Stephens is the second assistant General Overseer of the Church of God
In this episode, we talk about new age intrusion in the church, the Enneagram, guided meditation, occultism, and much more.Marcia practiced as a professional astrologer for eight years. Marcia was involved with various New Age, occult, and Eastern beliefs and practices, including Inner Light Consciousness, Tibetan Buddhism, Zen Buddhism, Hindu teachings and meditation, and psychic development classes. During these years, she also participated in past life regression, numerology, Tarot cards, spirit contact, seances, astral travel, and received a spirit guide through a guided visualization. Marcia's ministry is CANA/Christian Answers for the New Age, and she is a missionary with Fellowship International Mission, an independent mission board based in Allentown, PA. CANA is an informational and outreach ministry.
In this episode we discuss Artificial Intelligence, Neural Link, and Elon Musk's vision for humanity with Dr. Fazale Rana.Fazale Rana is the vice president of research and apologetics at Reasons toBelieve. He is the author of several groundbreaking books, including Who Was Adam,Creating Life in the Lab, The Cell's Design, and Humans 2.0. He holds a PhD in chemistrywith an emphasis in biochemistry from Ohio University. Find out more at www.reasons.org
Victor Marx is a high risk humanitarian with successful missions to Iraq, Syria, North Africa and Southeast Asia – many times in non-permissive and high threat environments, helping orphans and widows.Severely abused and tortured as a child, by the time he graduated from high school, his lifestyle was filled with drugs, fights and theft. The discipline of military life and faith in God helped him recover from his traumatic childhood and empowers him to help others. Today, Victor focuses his attention to the plights of those affected by ISIS, troubled juvenile offenders, and supporting military personnel from all branches including the special operations community.More info at victormarx.com
Richie Hughes is an author and serves as an executive pastor for Redemption to the Nations Church in Chattanooga. Richie was a basketball coach and NBA Scout for the Orlando Magic and Detroit Pistons. Prior to serving alongside Pastor Kevin Wallace in Chattanooga, Richie also served as CEO / Executive Pastor at Free Chapel in Gainesville, GA alongside Pastor Jentezen Franklin. Whether he ministers in a church service or challenges a thriving business staff on the other side of the country, Hughes' topics always revolve around his life message, Col. 3:23, "Whatever you do, do it with all your might as working for the Lord, not for men." Church consulting is a passion of Richie's, and God has provided numerous opportunities for him to travel the world pouring into church leadership and staff.For more info go to www.richiehughes.org
With nearly 40 years of ministry experience, Thom S. Rainer has spent a lifetime committed to the growth and health of the local church and her leaders.Prior to founding Church Answers, Thom served as president and CEO of LifeWay Christian Resources. Before coming to LifeWay, he served at The Southern Baptist Theological Seminary for twelve years where he was the founding dean of the Billy Graham School of Missions and Evangelism. He is a 1977 graduate of the University of Alabama and earned his Master of Divinity and Ph.D. degrees from The Southern Baptist Theological Seminary.In addition to speaking in hundreds of venues over the past 20 years, Thom led Rainer Group, a church and denominational consulting firm, from 1990 to 2005. The firm provided church health insights to over 500 churches and other organizations over that period. Thom is the author of more than two dozen books. Find more at churchanswers.com
Hugh Ross, is an astrophysicist, author, and founder or Reasons to Believe. In this episode we discuss whether Global warming is a hoax, solar flares, why we aren't using the best source of power known to man, and much more. We also answer the question, "Should we be more scared of the Super Volcano or the Massive Asteroid?"... You don't want to miss this episode
Bishop David Kemp led one of America's leading Pentecostal churches. He is currently the Administrative Bishop of the North Central Region of the Church of God. You can find out more at www.pastorkemp.com
David Koppenhofer uses Biblical principles to help his clients build generational wealth and change their lives forever. You can reach David at 704-302-6266.
United States