Discover
The Paranormal Pride
Claim Ownership
Author: WBHM-DB Birmingham, AL
Subscribed: 4
Played: 16
© Copyright WBHM-DB Birmingham, AL
Description
Denise Pridemore hosts guests with paranormal experiences from team leaders to haunted location owners to individual investigators. Her shows are always filled with excellent information.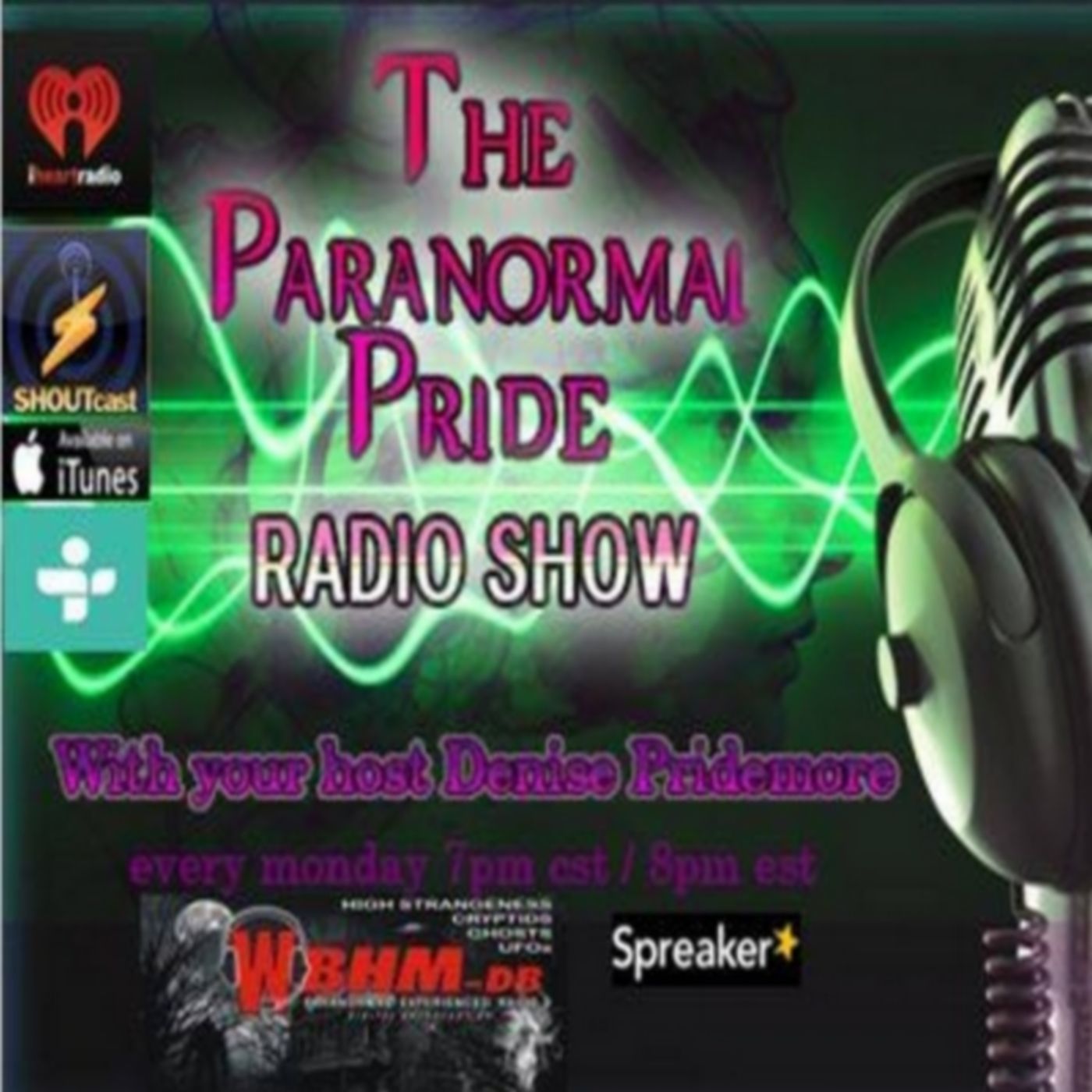 This is a rebroadcast of Denise's show with Jim A. Willis, author, paranormal researcher & founder of Ghosts of Ohio, from June 14,2029. It was a great interview & I know you will enjoy it too!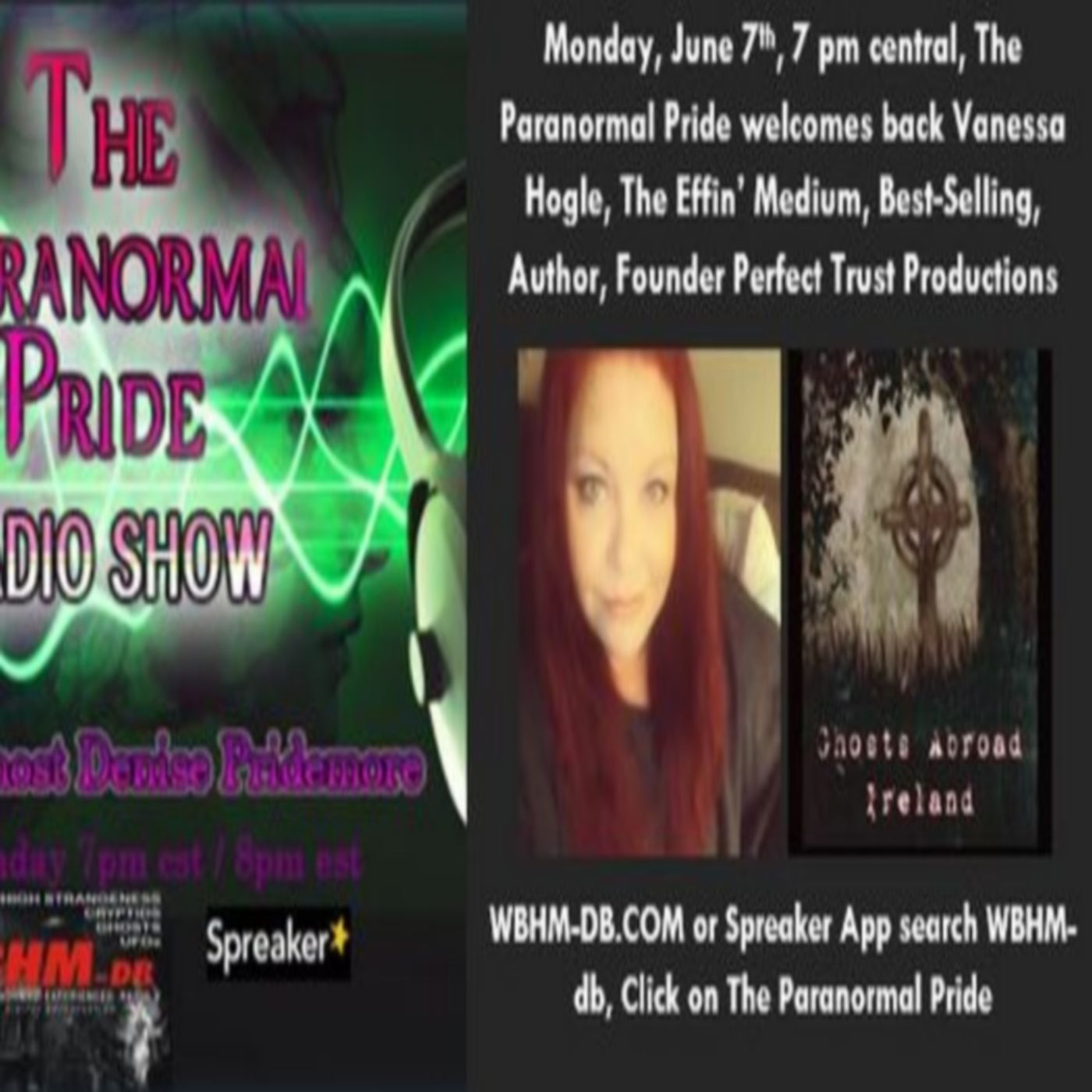 Vanessa Hogle joins Denise for another apearance on The Paranormal Pride! Vanessa is a medium, a wonderful author & the founder of Perfect Trust Productions.
We hope you are enjoying your Memorial Day Weekend! Tonight is a rebroadcast of Denise's interview with Amelia Cotter from 12.16.2019. This was great & we hope you enjoy it!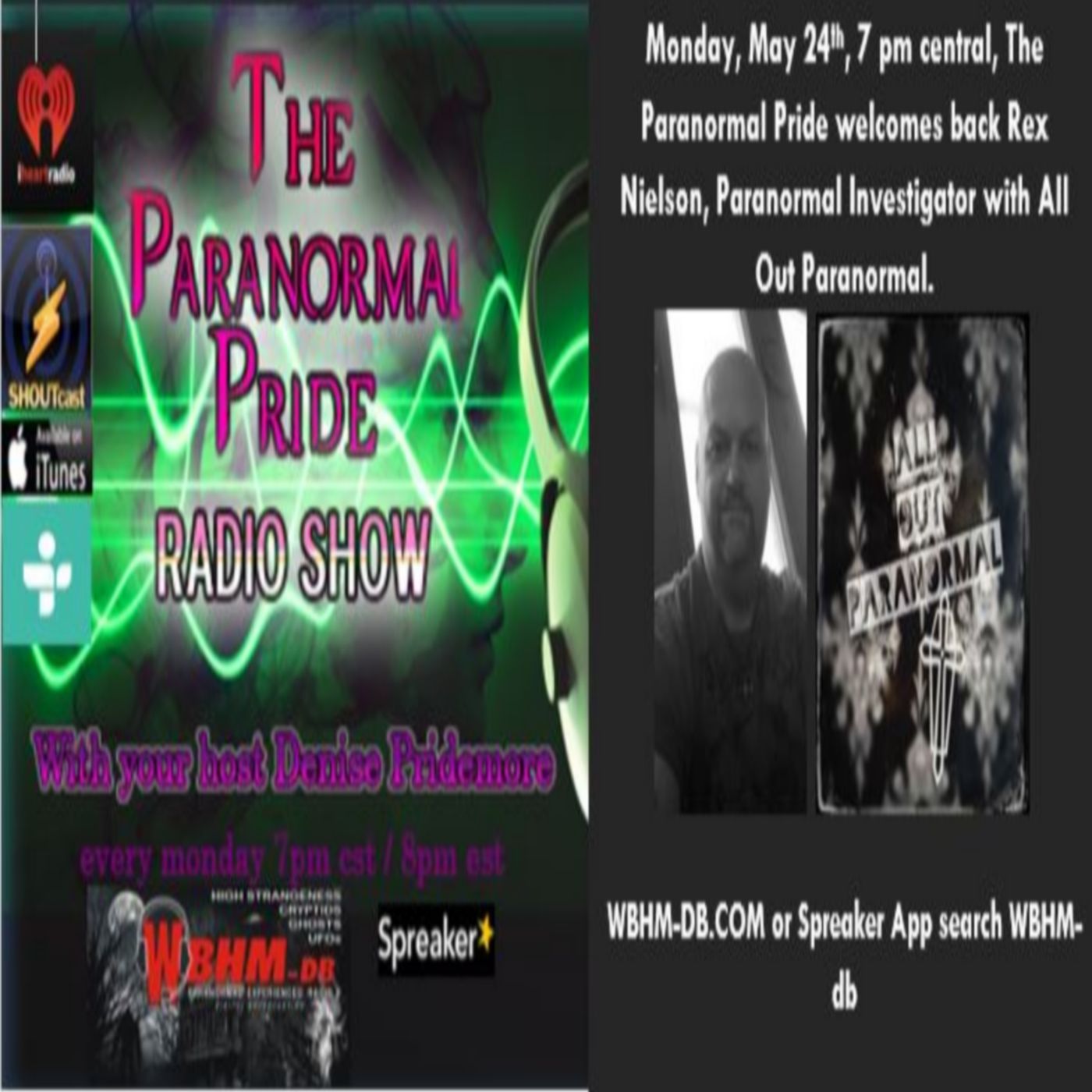 Rex Nielson started All Out Paranormal almost a decade ago with his sons. In 2018 they did their Dead End Paranormal Roadtrip covering 9 states, 8 haunted locations in 7 days traveling a total of 2,704,6 miles. While the boys have gone on to their adult lives of families & personal endeavors they still support each other. A.O.P is now Rex helping people & families cope with their paraormal encounters. Residential hauntings are the reason A.O.P was created & they matter greatly to Rex. His purpose? To research & gather proof of what he already knows exists.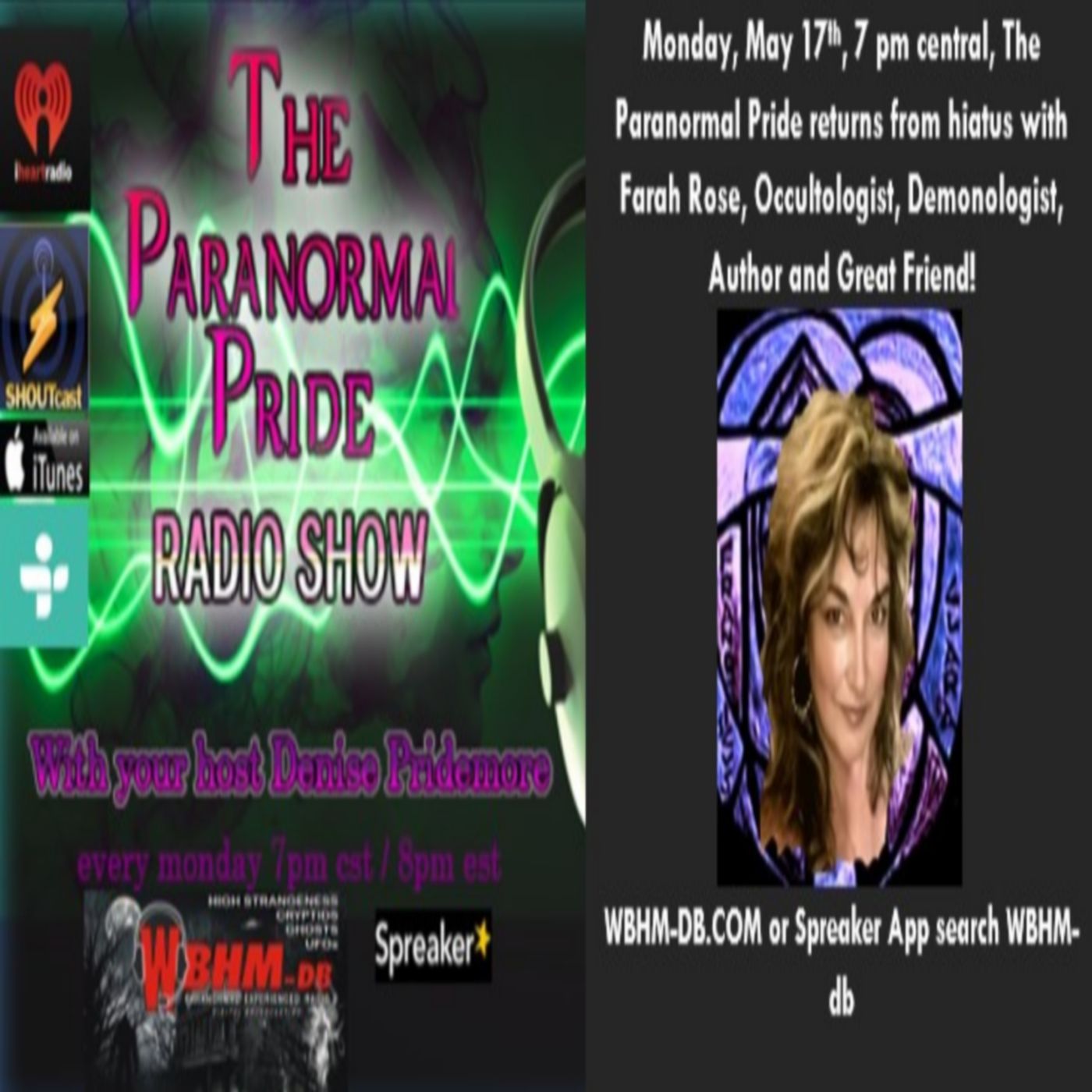 Farah Rose, OFS, OSDE, self-taught religious demonologist, Certified Catechist & overall truth seeker joins Denise for a wonderful show. She has ove 40 years experience in studies related to Ghost & Demonic haunting, Cult Deprogramming, Satanic occultology & Deomonic possessions. The Swords of St. Michael is a healing Ministry (not-for-profit). Farah is also an author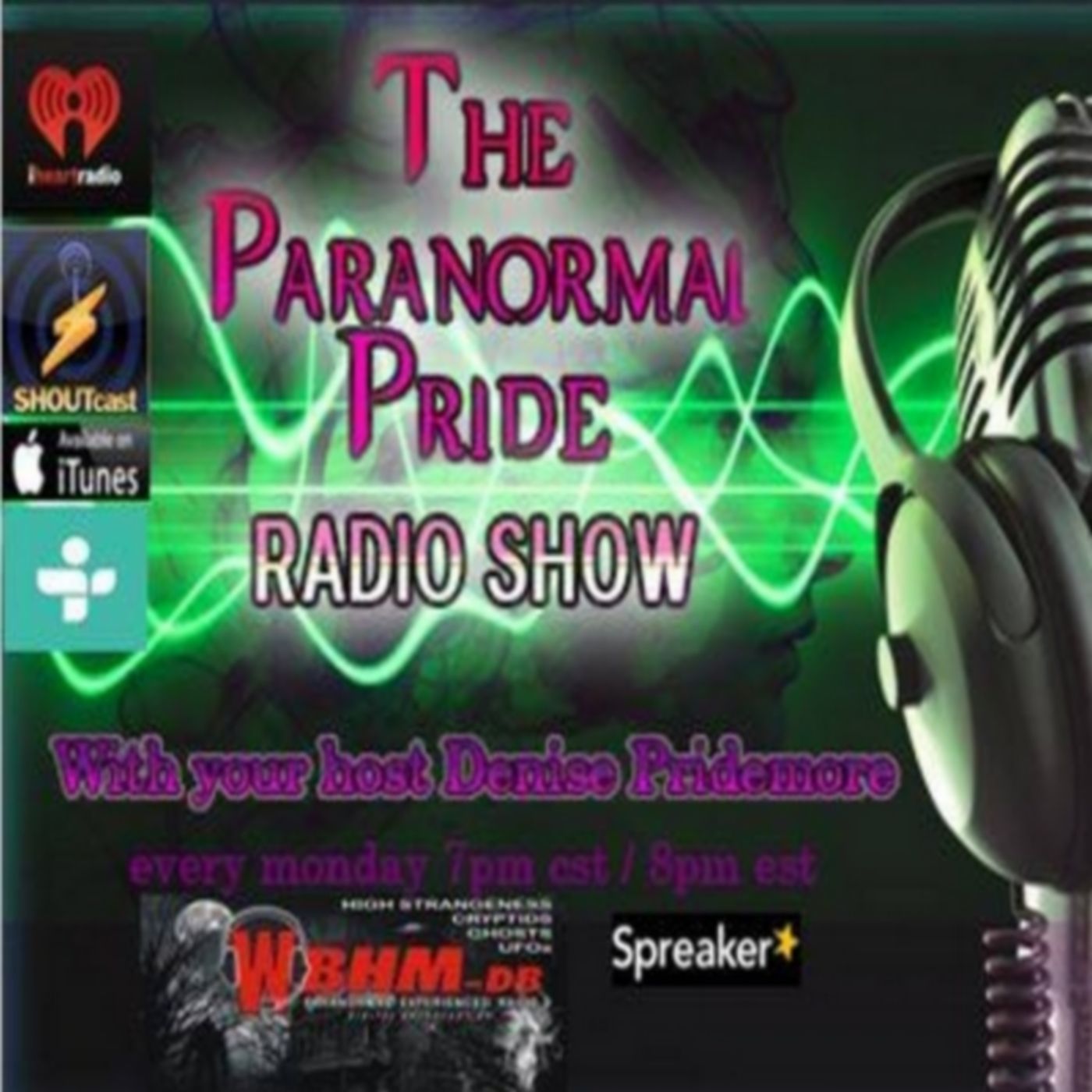 A rebroadcast of the episode with Kat Hobson joining Denise.It was an interesting conversation!
A rebroadcast of a wonderful show as Denise enjoys & helps with her newest grandchild Clover
Davd Glidden joins Denise on The Paranormal Pride again! This show he is sharing his latest project! We love hearing his experiences!
This is a rebroadcast of Denise's wonderful show with Beth Cooper Meyer from 10.12.20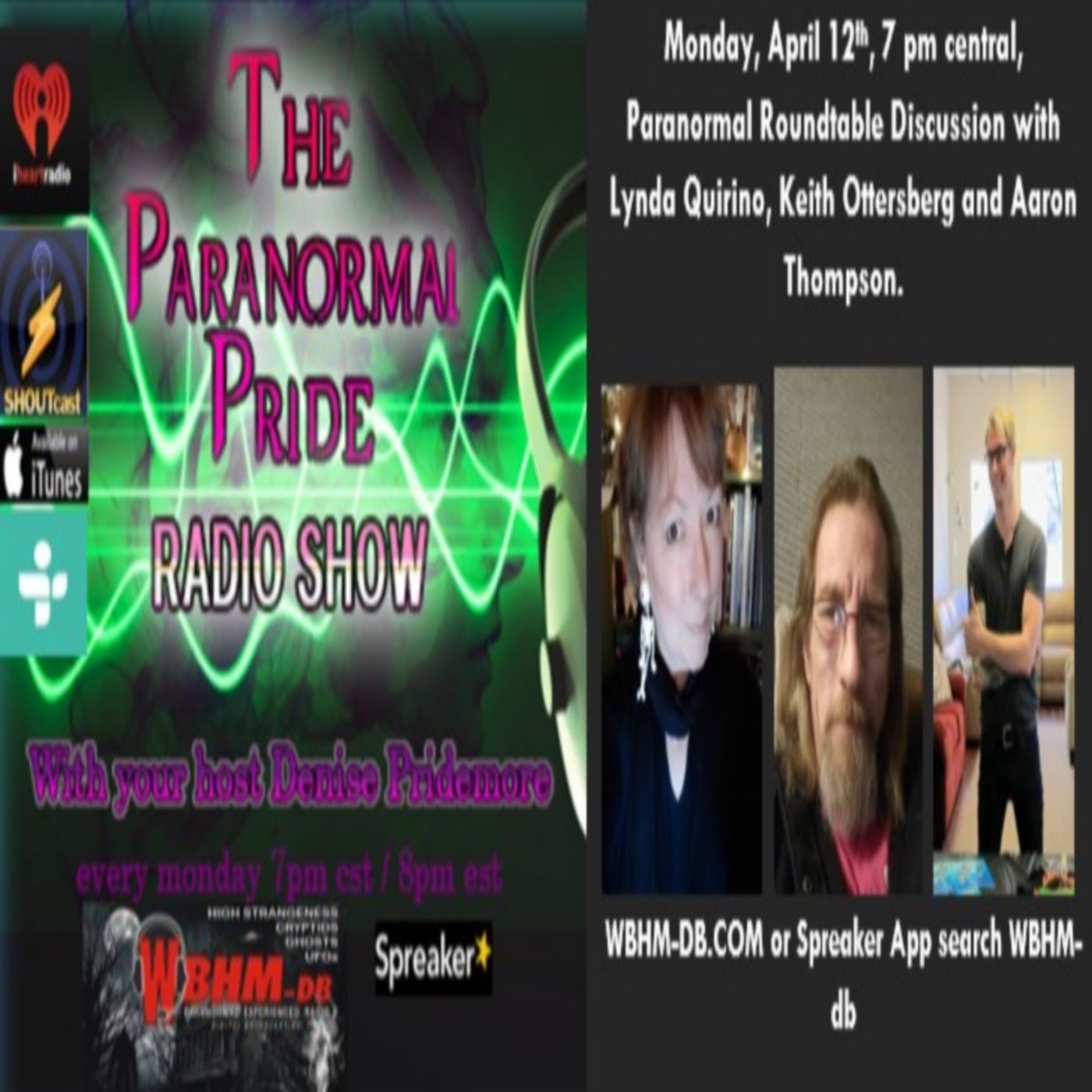 Denise is bringing us another great roundtable tonight! Her guest are Lynda Quirino, Keith Ottersburg & Aaron Thompson
Denise welcomes Alex Matsuo, Peter Havilland & Tim Maile to The Paranormal Pride for another roundtable on all things paranormal & beyond!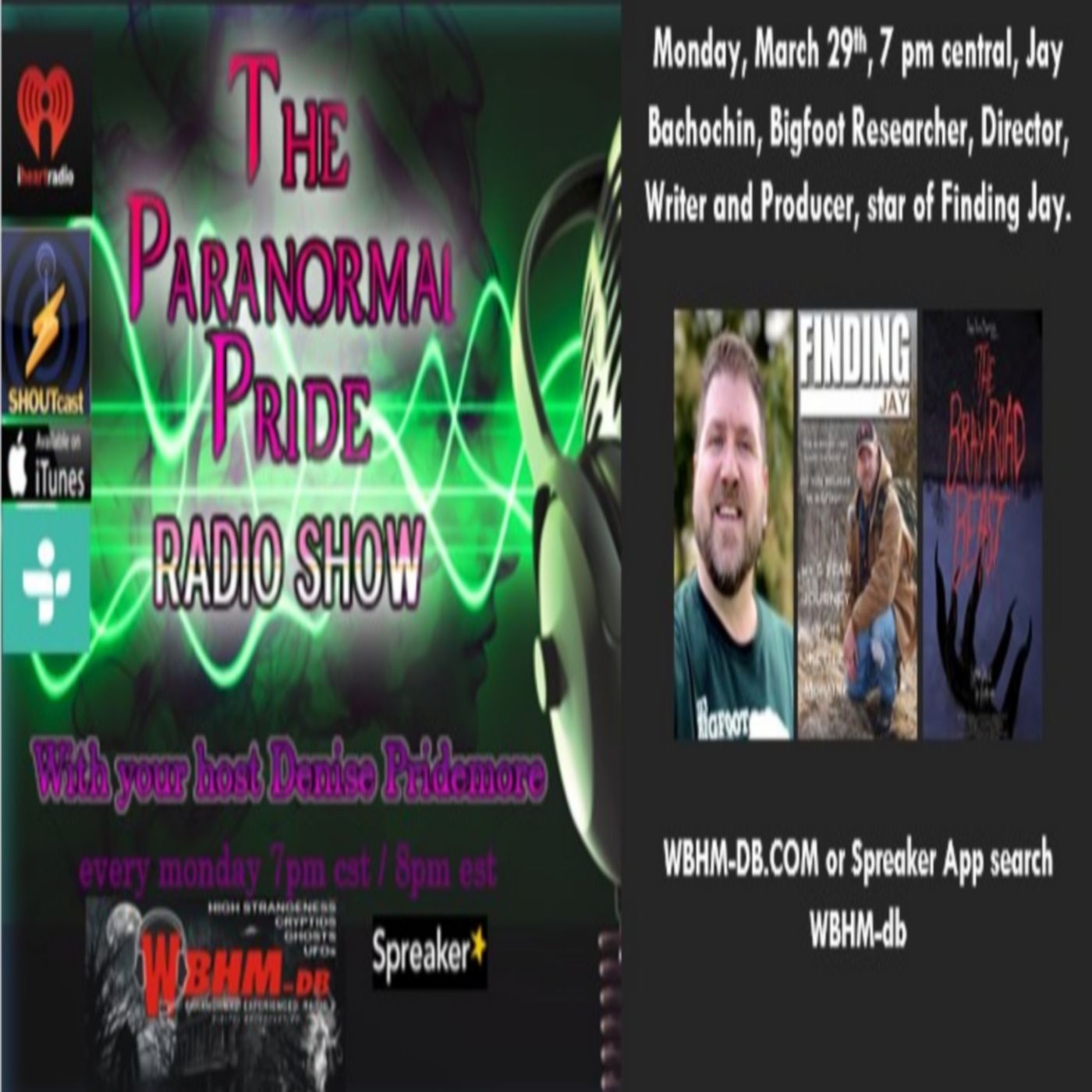 Raised on Creature Features back in the 70's, Jay Bachochin loved everything "paranormal". His first personal experience was in 1979 when he, his mom, brother & sister all saw what was assumed to be a UFO but they just can't find any other way to explain it. Jay has, since 2013, been investigating the Wisconsin Sasquatch & Dogman. He has had several personal sightings & collected over 5 years of data. He is convinced we are not alone, either in this universe or in our woods.
This rebroadcast of Denise's show with James B. McDaniel was excellent. I hope you enjoy it as much as I did!
Hour One: Charles Fort,Paranormal Investigator, Empath, Show Host, Star Wars Enthusiast.Hour Two: Lisa Hale, Author, Nurse, Mother, Paranormal Investigator, Show Host.
A rebroadcast of the 4.22.19 episode with Coyote Chris Sutton.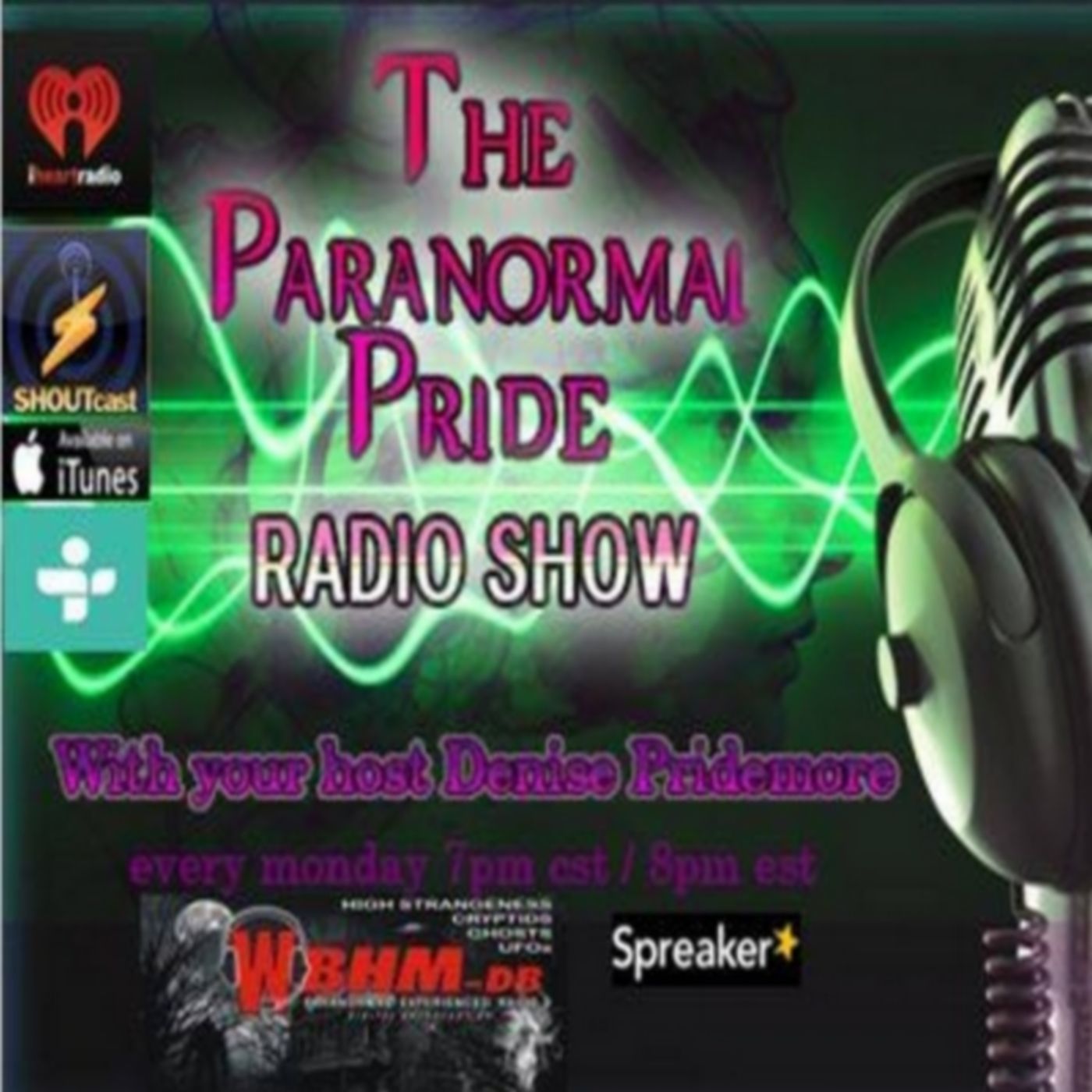 Denise is hosting an interesting panel for A Round Table Discussion with NOTHING Off Limits. Her guests are Cheryl Ann Elliott-Fletcher Psychic/Medium, TV & Radio Personality & Life Coach, Frank Bennett, Author & creator of BibelyByBennett.com, Chris Houston, Radio Personality, PTAR Founder, Paranormal Investigator seen on Travel Channel.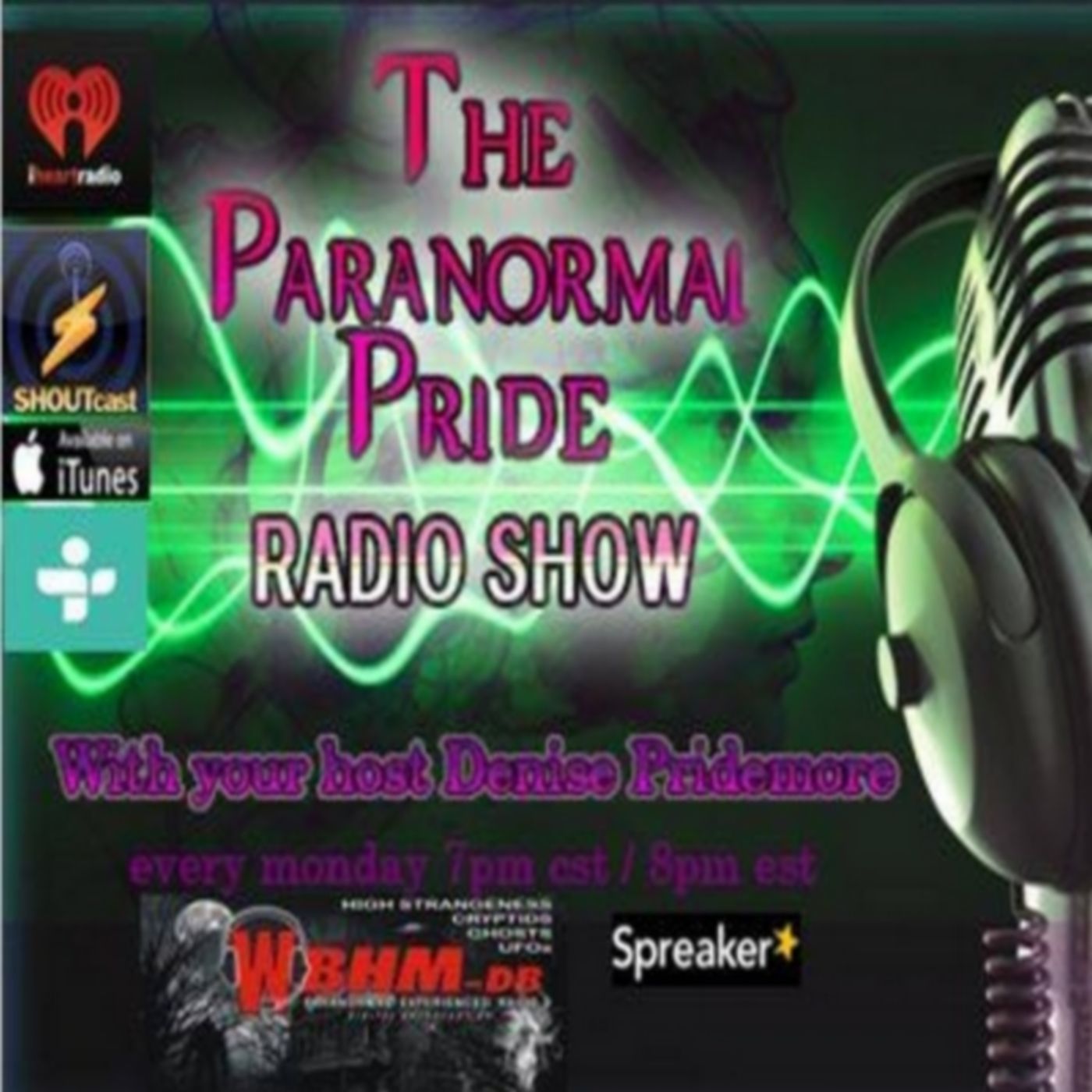 Joni Mahan, author of 21 paranormal books, paranromal investigator & hostess of Ghost Walks in her small town joins Denise on tonight's Paranormal Pride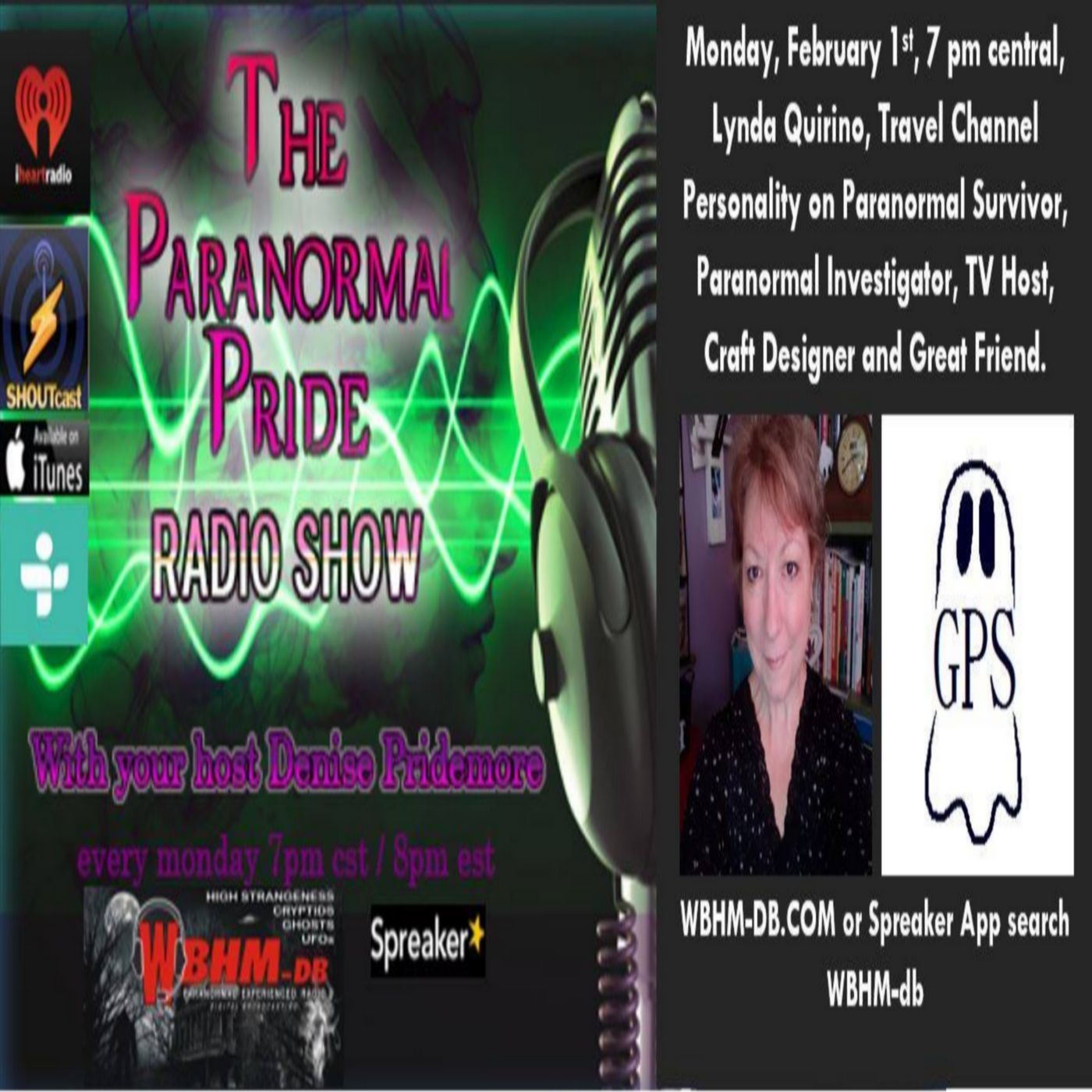 Lynda Quirino, Travel Channel personality on Paranormal Survivor, Paranormal Investigator, TV Host, Craft Designer joins Denise on tonight's episode of The Paranormal Pride;
Due to emergency, tonight's episode of The Paranormal Pride has been rescheduled. We are glad to bring you a rebroadcast of the great Dale Kaczmarekive show which first aired 1.20.20.
United States