Discover
All Things Therapy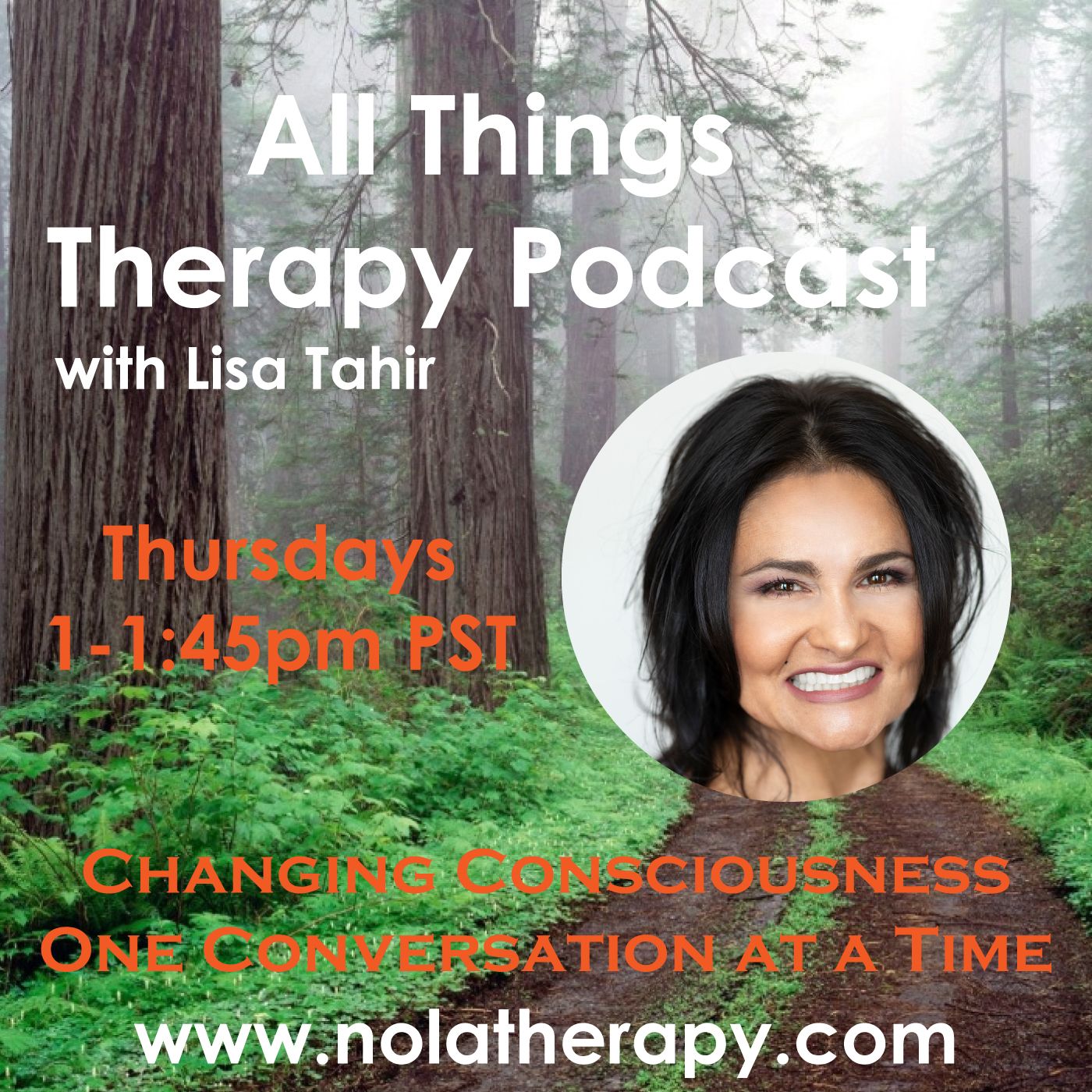 Claim Ownership
Author: Lisa Tahir
Subscribed: 0
Played: 37
© Copyright Lisa Tahir
Description
Lisa Tahir is a Licensed Clinical Social Worker practicing as an Intuitive Psychotherapist. My emphasis is on promoting personal growth and transformation by bringing you interviews with leaders in the: psychological, social, spiritual, emotional, cognitive, financial, physical, artistic, entertainment, and business communities and industries. We hope to motivate and inspire you to your own greatness by changing consciousness one conversation at a time.

Support this show at: patreon.com/allthingstherapy

Listen live Thursday 1 PM (PST), on LA Talk Radio (latalkradio.com)
Patrick Kilpatrick (D) is running for Governor of CA, and we discuss the key messages of his campaign. He's President and CEO of Uncommon Dialogue Films, an Actor in over 200 movies and TV shows, a Producer, Director, Screenwriter and Author. More at www.KilpatrickforGovernor.com and www.patrickkilpatrick.com
My friend Mark Mezadourian provides guidance by connecting with the angelic realm and spirit guides to share messages of hope, connection, and well being with us specific to this day and time. He offers private sessions, energy clearings, meditations, and webinars. More at www.markmezadourian.comTake 10% off your first month of secure online therapy with Betterhelp at www.betterhelp.com/att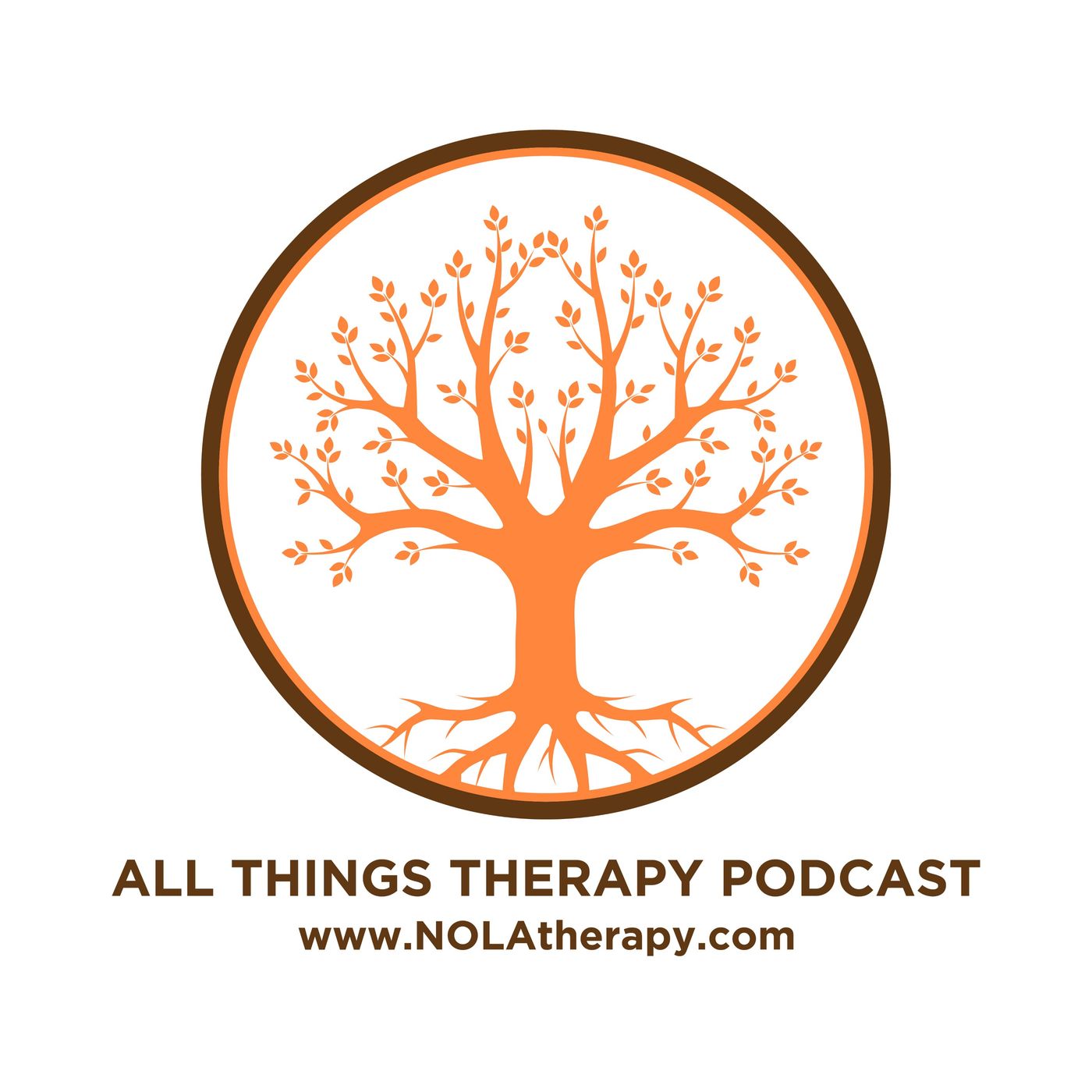 Aubrey Johnson is creator and host of, The Road to Rediscovery Podcast. We discuss the value of cultivating introspection, and his online course offering tools for personal growth found at www.road2rediscovery.com* Support the pod at www.patreon.com/allthingstherapy
Dr. Gianna Sullivan is an author and Certified Happiness Coach offering individual and group sessions to develop valuable life skills and techniques to live a fulfilled life. More at www.fasttracktohappiness.comMy sponsor Betterhelp offers you 10% off your first month to try out their HIPAA secure online therapy services at www.betterhelp.com/att
On @LATalkradio is Ulrika Sullivan, host of New Light Living podcast, an intuitive spiritual coach, writer, and yoga teacher. More at www.ulrikasullivan.comBecome a podcast patron at www.patreon.com/allthingstherapy
Ashley Gonor is a Mindset Coach specializing in teaching children and young adults the tools of manifestation, confidence, and empowerment. She hosts the Uncover Your Magic podcast. Go to www.ashleygonor.com* Try online therapy with Betterhelp.com and take 10% off your first month at www.betterhelp.com/att* Support the podcast at www.patreon.com/allthingstherapy
A solo episode built around this Einstein quote, "Everything is energy. And that's all there is to it. Match the frequency of the reality you want and you cannot help but get that reality. It can be no other way. This is not philosophy. This is physics."* Take 20% off your first order of summer clothing by Faherty Brand at www.fahertybrand.com/att
Garrett Wood is host of Dare to Move podcast, a Mindset Coach, and author of Dare to Move. We discuss life lessons learned from her being a new mother pertaining to being present, metaphors from fitness that benefit everyday life, and how to manage your inner critic. More at www.garrettnicolewood.com   * My clothing sponsor Faherty.com offers you 20% off your first order of high end men and women's summer clothing! Family owned with a lifetime guarantee. Redeem at www.fahertybrand.com/att
Dr. Melanie Harth hosts Living From Happiness podcast and authored You Got This! A Risk Taking Guide for Women Who Are Ready to Change the World. Learn more at www.thesantafetherapist.com* My clothing sponsor Faherty.com offers you 20% off your first order of men and women's beautiful summer clothing of high quality fabrics! Family owned with a lifetime guarantee. Redeem at www.fahertybrand.com/att* Take 10% off your first month of virtual therapy from sponsor Betterhelp at www.betterhelp.com/att
Bonita Owens is a certified life coach, speaker, CEO of the Amazing Women Network, and author of " Who Stole My Significance?" We discuss how to say "no" to others so that we can say "yes" to ourselves. More at www.amazingwomennetwork.com   * My clothing sponsor Faherty.com offers you 20% off your first order of men and women's beautiful summer clothing of high quality fabrics! Family owned with a lifetime guarantee. Redeem at www.fahertybrand.com/att
Host Lisa Tahir guides you on how to shift boredom, and decodes the mystery of manifestation. Book sessions with her and more at www.nolatherapy.com Book sessions with her + more at www.nolatherapy.com* My clothing sponsor Faherty.com offers you 20% off your first order of beautiful summer clothing! Family owned with a lifetime guarantee. Redeem at www.fahertybrand.com/att* Take 10% off your first month of online phone and video therapy with sponsor Betterhelp.com at www.betterhelp.com/att
Petia Kolibova hosts 'Unapologetically Abundant' podcast, and is a Women's Transformation Coach teaching manifestation techniques! Learn how to gain and maintain a healthy body, confidence, and spiritual well being. Find out more at www.petiakolibova.comMy sponsor Faherty offers you 20% off your first order on their soft and sumptuous summer clothes! Go to www.fahertybrand.com/att to redeem.
Unf#ck your mind about Age and Time! Lisa's solo ep discussing the concepts of being an eternal spirit in a finite body, Expand your consciousness and become the unlimited potential that you are. Sessions at nolatherapy.com My sponsor Faherty.com offers you 20% off your first order of beautiful summer clothing! Family owned with a lifetime guarantee. Go to fahertybrand.com/attTake 10% off your first month of secure online therapy with sponsor Betterhelp.com at betterhelp.com/att
Dr. Kim Smith discusses coping with envy on social media and how technology affects child development and supports early learning. She offers tips and resources for parents including where to report cyberbullying. Reach out to her at ksmith@pelts-kirkhart.comMy sponsor is giving you 10% your first month of online therapy to try them out at www.betterhelp.com/att
Vasavi Kumar is a Business Coach and host of "Being Human with Vasavi Podcast." She mentors women in business and teaches you how to create meaning and purpose from your story and share it powerfully on social media. Find her offerings at www.vasavikumar.com Take 10% your first month to try Betterhelp.com online therapy! They sponsor this podcast and are a great resource www.betterhelp.com/att
Gary Roen is a syndicated book critic, consultant, and writer. Today he shares the inspiration behind his Science Fiction and Poetry collections along with suggestions for writers to use determination to get through negative situations. More at https://amzn.to/3wBCH3g* My sponsor Betterhelp.com offers you 10% your first month of secure online therapy at www.betterhelp.com/att
Prem Glidden is my relationship, love, and life coach who authored the book "Opening to Possibility: Becoming Available to Love and Be Loved." We discuss changing patterns in love to create the relationship you want. More at www.premglidden.comTake 10% off you're first month of secure online and phone therapy with Betterhelp at www.betterhelp.com/att
Jummie Moses is the host of 'A Word To The Wise' podcast, and today we share personal stories about going through romantic break-ups and life lessons learned. Check out her pod promoting self-growth at http://bit.ly/awttw* Take 10% online therapy with Betterhelp.com at www.betterhelp.com/att* Free Audible audiobook download at www.audible.com/allthingstherapy* Free Amazon Music at www.getamazonmusic.com/att* Support the show at www.patreon.com/allthingstherapy and get free stuff!
Diane Curran is CEO of 'The Marketing Deal' offering marketing and branding education & training. She host's 'Wow Whispering Podcast.' www.themarketingdeal.com and www.WowWhispering.com* Join the "Be You & Be Seen" 8-week Masterclass from Podcaster Jennifer Spor, and learn to package then share your mission and message to make an impact on the world! Learn more and enroll at: https://bit.ly/3epYNj9* Check out my revamped Patreon and new offers to you at www.patreon.com/allthingstherapy
Christian De La Huerta discusses how we can step into our authentic soulful power as described in his book, Awakening the Soul: How to Live Heroically and Set Yourself Free. Learn more at www.soulfulpower.comSign up for my friend's 5 day virtual challenge to develop Clarity & Confidence! Over $1500 of value for only $44 as my listener at: https://lisata2.krtra.com/t/T45sze3Duxa4 with lifetime access!
United States