Discover
The Karen & Ellen Letters
Claim Ownership
The Karen & Ellen Letters
Author: Josh Hallmark
Subscribed: 1,008
Played: 9,934
© Copyright Josh Hallmark
Description
The Karen & Ellen Letters are found correspondence between two teenage girls and their landlord, over a three year period, from the 1980s. This podcast is the reading of those letters and a re-telling of the host's journey to validate their authenticity. Get some merch:
https://www.teepublic.com/user/ouramericana
There's something fishy about David; there's something fishy about Juan Valdez.
Ummm... what is happening and who are these old ladies?
The best gifts, last a lifetime; the strangest mysteries, never truly end.
A strange journey encounters some startling hiccups.
In 2013, a strange gift sent me on an even stranger journey.
In 2013, a strange gift got the better of me.
In 2005 a strange gift came, and a wonderful journey began.
Introducing the newest podcast from Josh and the Our Americana Podcast Network: True Crime Bullsh**: The story of Israel Keyes //  Israel Keyes is considered one of the most meticulous serial killers in American history. He had a fetish for missing people, and to this date, only one of his victims' remains have been located. This is your introduction to Israel and the journey True Crime Bullsh** will take us on.To learn more or sponsor the show: www.truecrimebullshit.com   Written, researched, edited, and produced by Josh Hallmark  Additional research by: Hannah Ostic and Haley GrayFeaturing: Dr. Katherine RamslandVoice work by Lanie HobbsTrue Crime Podcasters: Justin (Generation Why), Amanda (Wine & Crime), Haley (Murder Road Trip)True Crime Listeners: Renee, Stephanie, KendraMusic by William Hellfire, Whithe, Radical Face, and KashkaSponsors: Podbean
True Crime Bullsh** is a serialized, investigative podcast exploring meticulous and enigmatic serial killer Israel Keyes. Join me on this strange, terrifying, and emotional journey, as I attempt to find the missing, understand a killer, explore the impacts of crime, and reconcile with those left behind.True Crime Bullsh** premieres on December 6.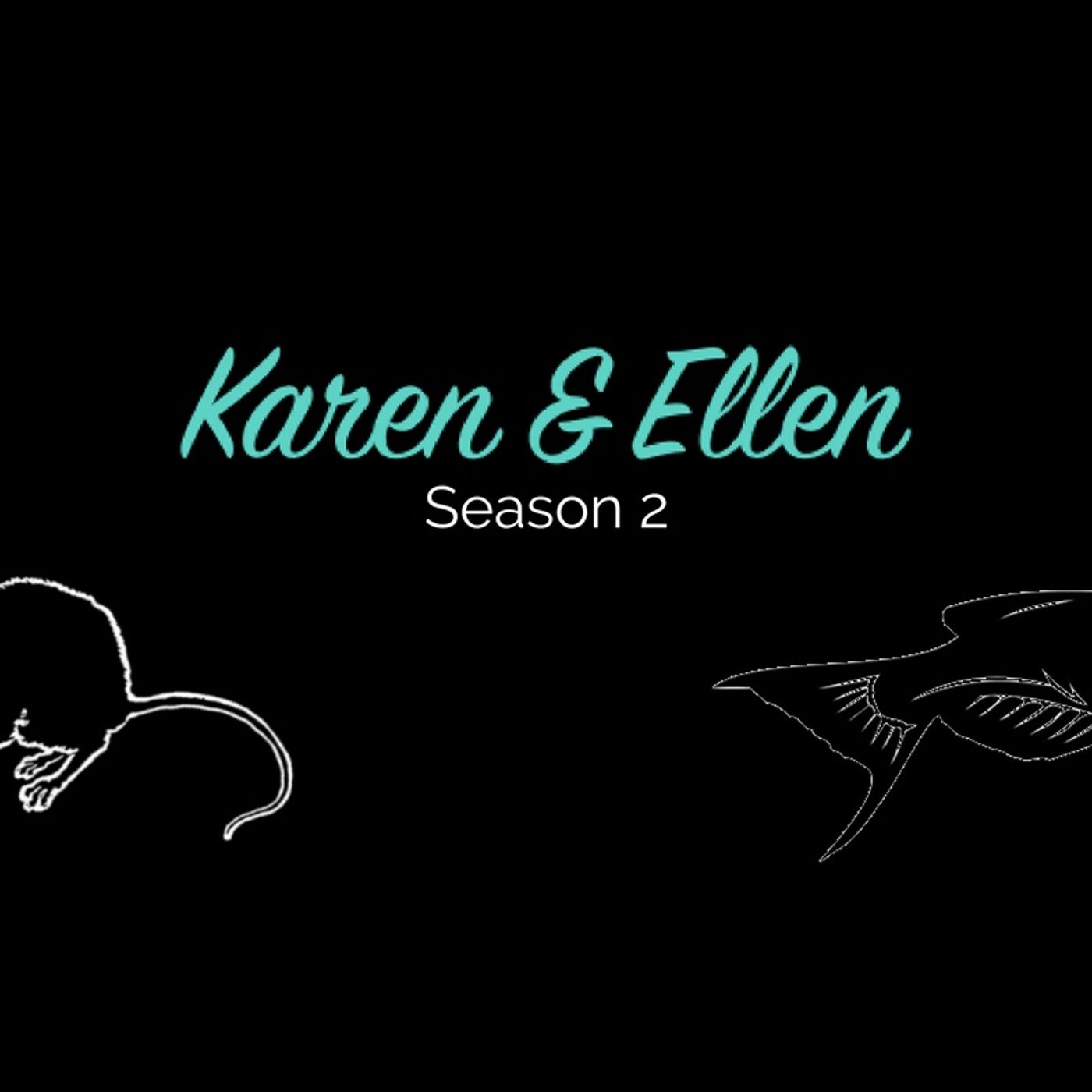 The Final Aftershow
2018-02-0601:43:15
In the final Aftershow, Josh, Sara, and Jess (The Beth Chronicles & Murder Road Trip) listen to a rough draft of the final episode (for the first time), starring Josh as both Mark and Ellen. In this episode: You'll get to listen to the Mark letters that didn't make it into the finale. We try to solve the most important mystery: whatever happened to all those dead fish? Additionally, did Sara find Hal? We laugh, we cry, we talk about what's to come.
Reconciliation.    Stay tuned for a preview of the new story coming next season.    www.behindtheoven.wordpress.com       Starring: Sara Beth Poole, Josh Hallmark, Sara Stapleton, Jeff Powell, Matt Peelen, Megan Chaney Walker     //  Music by:Mr. Twin Sister / Podington Bear / Rosanne Cash
Charlie, Ali, and Matt, who have been on the Karen & Ellen journey since the days of the blog (2011), join me to chat about the series as a whole, season 2, episode 9, and the process of turning the letters into a podcast.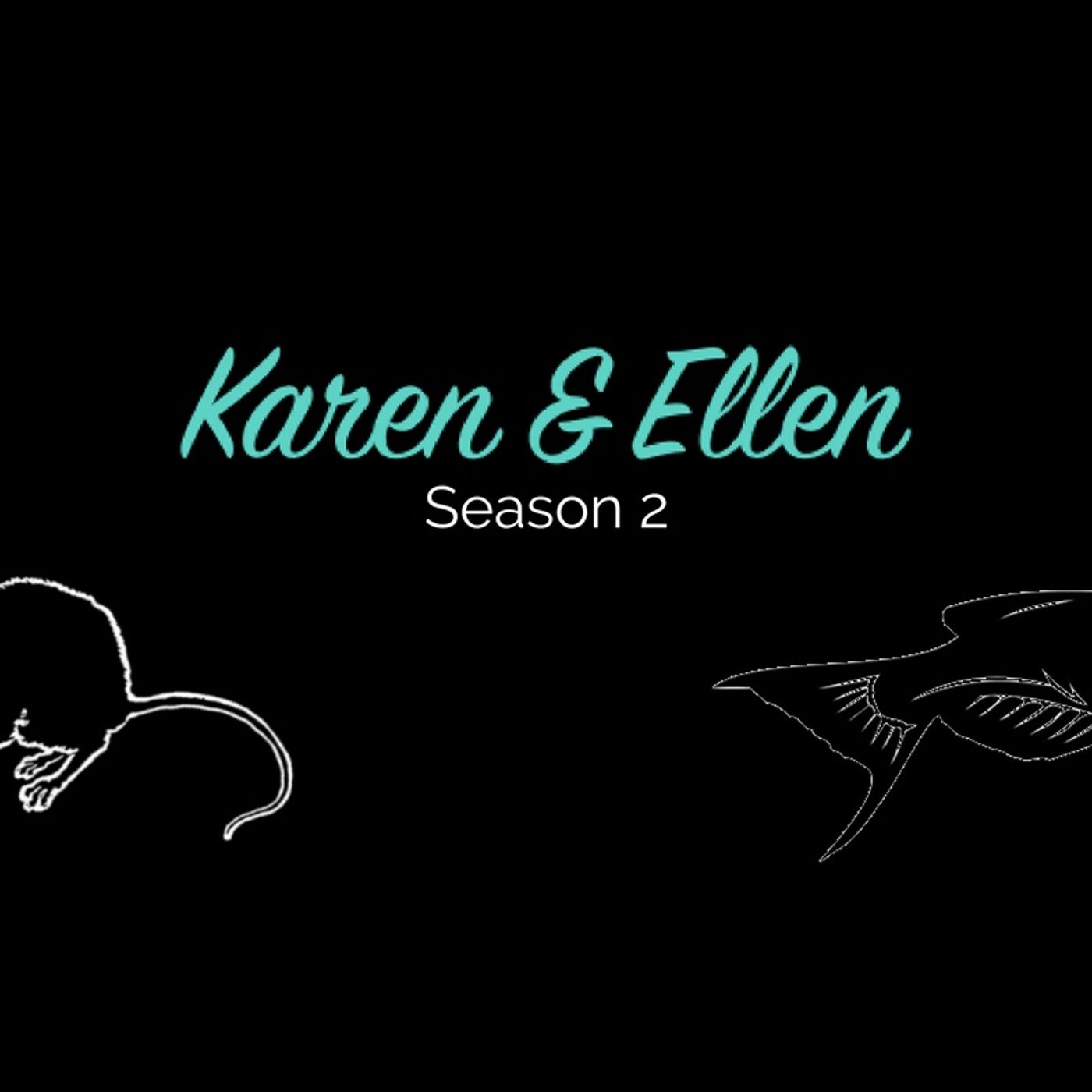 S02|E09: Sunset/Sunrise
2018-01-2332:50
The results are in. Mark moves on. Crochet Pants looks back. A life is celebrated. A birthday is celebrated. Aloha Karen watches the sunrise.www.behindtheoven.wordpress.com       Starring: Chris Braaten as Reporter; Lori Snyder as Dot; Adrienne Hardison as Helena; Sara Stapleton as Aloha Karen/Herself/Crochet Pants Karen; Josh Hallmark as Himself; Matt Valletta as Darren; Nicki Thatcher as Clerk; Jeff Powell as Mark; Ryan Conley as Christopher     //  Music by:Podington Bear / Beach Party Hula Island / Sara Stapleton / Evgeny Grinko / Radical Face
Helena provides some insight into Fish Ellen. Josh presents Aloha Karen's greatest hits. Crochet Pants goes home. Sara asks for help. An old friend returns. www.behindtheoven.wordpress.com       Starring: Lori Snyder as Dot; Adrienne Hardison as Helena; Josh Hallmark as Himself; Sara Stapleton as Herself/Aloha Karen/Crochet Pants Karen; Matt Peelen as Aloha Rob; Nicki Thatcher as Clerk; Benjamin Watkins as Uncle Albert    //  Music by:Podington Bear / Traylayne & GhostSoda / Sunset Rubdown
Roomies Cindy, Vanessa, and Vicki join Josh to chat about Cindy's mysterious Season 2 role, theories, feelings, late night rabbit holes, and more. Plus, we play a game!
Hosted by Laila  Featuring: Vanessa York, Brian York, Staci P, Lenny & Duke, Sara Poole, Chris Braaten, Nicki Thatcher, Steven Pappas, Josh Hallmark, Donna Hume, Chris Green, and Deana Marie  //Music by:Podington BearScott HolmesPatrick Watson
We touch base with David. Dot & Helena look at "pics." Patty tells a friend about her wedding. Josh finds something at the bottom of a rabbit hole. // The Karen & Ellen Letters will return in January.www.behindtheoven.wordpress.com       Starring: Chris Braaten as Rod Downey; Chris Green as David; Lori Snyder as Dot; Adrienne Hardison as Helena; Holly Hall as Patricia;  Sara Beth Poole as Ellen; Sara Stapleton as Herself/Karen; Josh Hallmark as Himself    //  Music by:Podington Bear / Mele / Samuel Corwin / The Do
Helena gets upset with the news. Ellen has her eye on a cat painting. Josh can't believe his eyes. Darren spills the beans. Thanksgiving is celebrated on opposite ends of the country.www.behindtheoven.wordpress.com       Starring: Adrienne Hardison as Helena; Josh Hallmark as Himself; Sara Beth Poole as Ellen; Sara Stapleton as Herself/Karen; Matt Valletta as Darren; Holly Hall as Patricia   //  Music by:Podington Bear / Titus 12 / Gary & John / Chris Zabriskie / Samuel Corwin / Lia Ices
United States