Discover
The Crush It Podcast
Claim Ownership
Author: The Crush It Podcast Network
Subscribed: 1
Played: 5
© Copyright The Crush It Podcast Network
Description
Join Matt Davis and Mason Burchette as they talk about the everyday ups and downs on the road to success, how to define success, and giving yourself permission to succeed.

The Crush It Podcast is the flagship show of The Crush It Podcast Network.
Employees are leaving companies in unprecedented numbers. Why? Is it because the government is shelling out money? Or is it because companies are failing to self-assess and make important changes to their culture and the way they treat their team members? Matt and Mason discuss it in the latest episode of The Crush It Podcast!You can learn more about Crush It Consulting at www.thecrushitteam.com/consultingFollow us on Facebook, Twitter, Instagram and TikTok @thecrushitteamProduced by Mason BurchetteAll rights reserved by The Crush It Team, LLC
Mason is joined in this episode by Adam Clark as we dive into a conversation about effectively communicating. We cover communicating in business, in personal life, in marriage, and we do it all over the slow steady hum of Adam's refrigerator. Don't miss it!Follow the Crush It Team on Instagram, TikTok, Facebook and Twitter @thecrushitteamYou can also find REALLY COOL STUFF at www.thecrushitteam.com GO!
Join the boys as we sit down and talk fitness! This was a casual conversation that we wanted to share. It includes some updates about our fitness platform as well as some updates on our personal progress! Enjoy!Check out more content, merch, and more at www.thecrushitteam.comFollow us on Facebook, TikTok, Instagram and Twitter @thecrushitteam
In this episode we're reviewing a video of Grant Cardone giving his opinion on Dave Ramsey during an interview. Mason is a long time Dave Ramsey fan and Matt is a long time fan of Grant Cardone. The differing opinions are sure to be entertaining!See more at www.thecrushitteam.comFollow us on Facebook, Twitter, Instagram and TikTok @thecrushitteam
In this episode we are excited to talk with Jasmine Fisher who gives an AMAZING interview full of practical, enforceable tips for moms (and even dads) who are working from home. Follow Jasmine on Instagram @jasminenfisherFollow the Crush It Team on TikTok, Twitter, Instagram and Facebook @thecrushitteamSee even more on www.thecrushitteam.com
In this relaxed fit episode Matt and Mason reminisce on two years of podcasting, their childhood, how they met, and how unlikely their friendship actually is. Follow us @thecrushitteam on TikTok, Instagram, Facebook and Twitter!Check us out on thecrushitteam.com
Gideon Honeycutt is an entrepreneur with two startup companies. Gideon didn't really have a desire to be an entrepreneur, but wound up in the startup hot seat anyway! We sat down with Gideon and talked about the circumstances that led him there and those first crucial steps to exploring and idea and getting started as an entrepreneur.
We changed our mind about a few things, and you probably should too. And that's okay. Unless you changed your mind about listening to this episode, in which case you should change your mind again.Follow us on Facebook, Twitter, Instagram and TikTok @thecrushitteamCheck us out at www.thecrushitteam.com
Safemoon, dogecoin, bitcoin, what the heck is all this stuff?? Well, we don't know. But if you want to hear us blab about it for half an hour anyway, listen to this episode.Follow @thecrushitteam on Facebook, Twitter, Instagram and TikTok!Merch and more available on thecrushitteam.com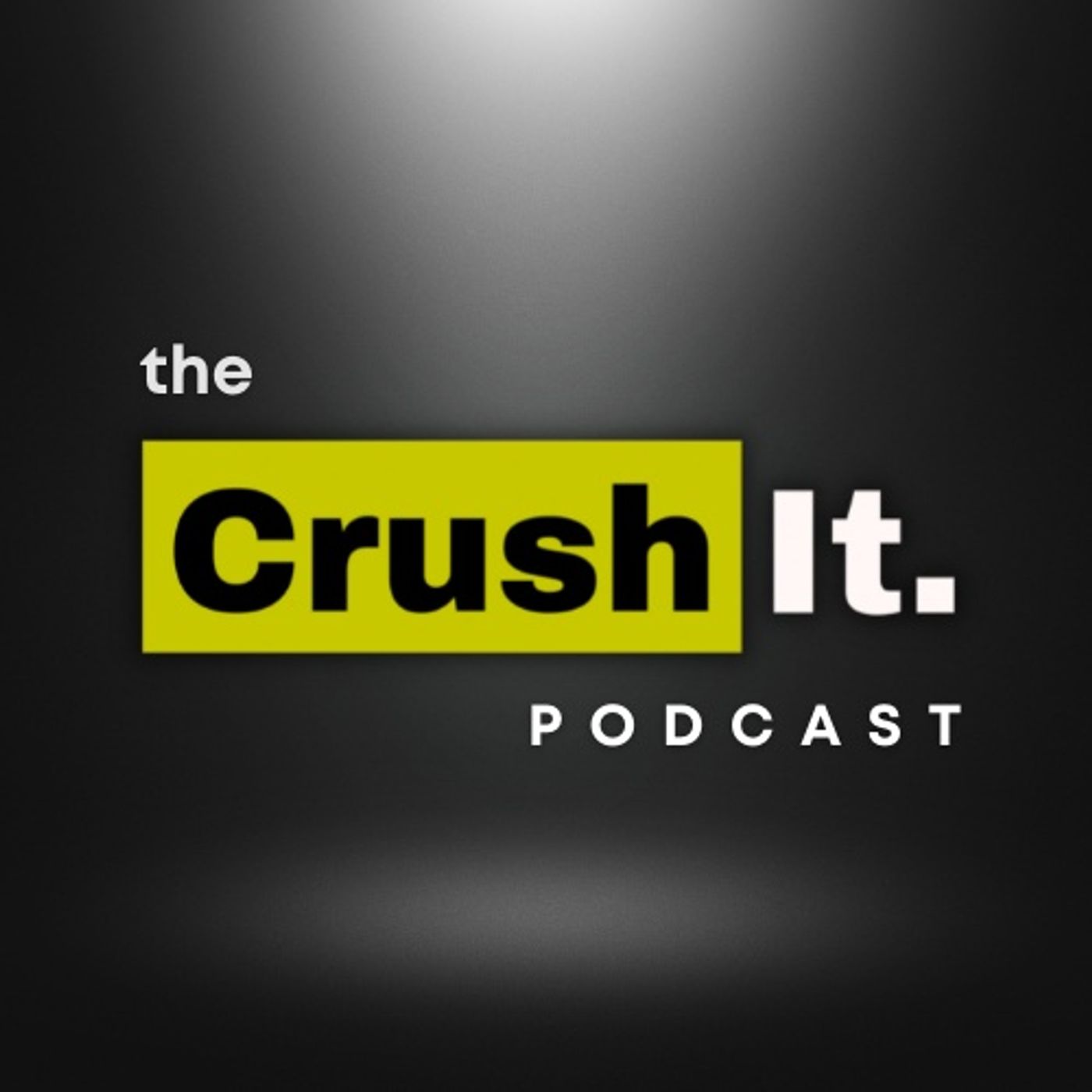 Buckle up, this one might get a little uncomfortable. We're talking about personal financial responsibility in this episode and how the condition of your bank account reflects the discipline you have in virtually every area of your life!Follow us on Facebook, Instagram, Twitter and TikTok @thecrushitteamLearn more and buy new swag at www.thecrushitteam.com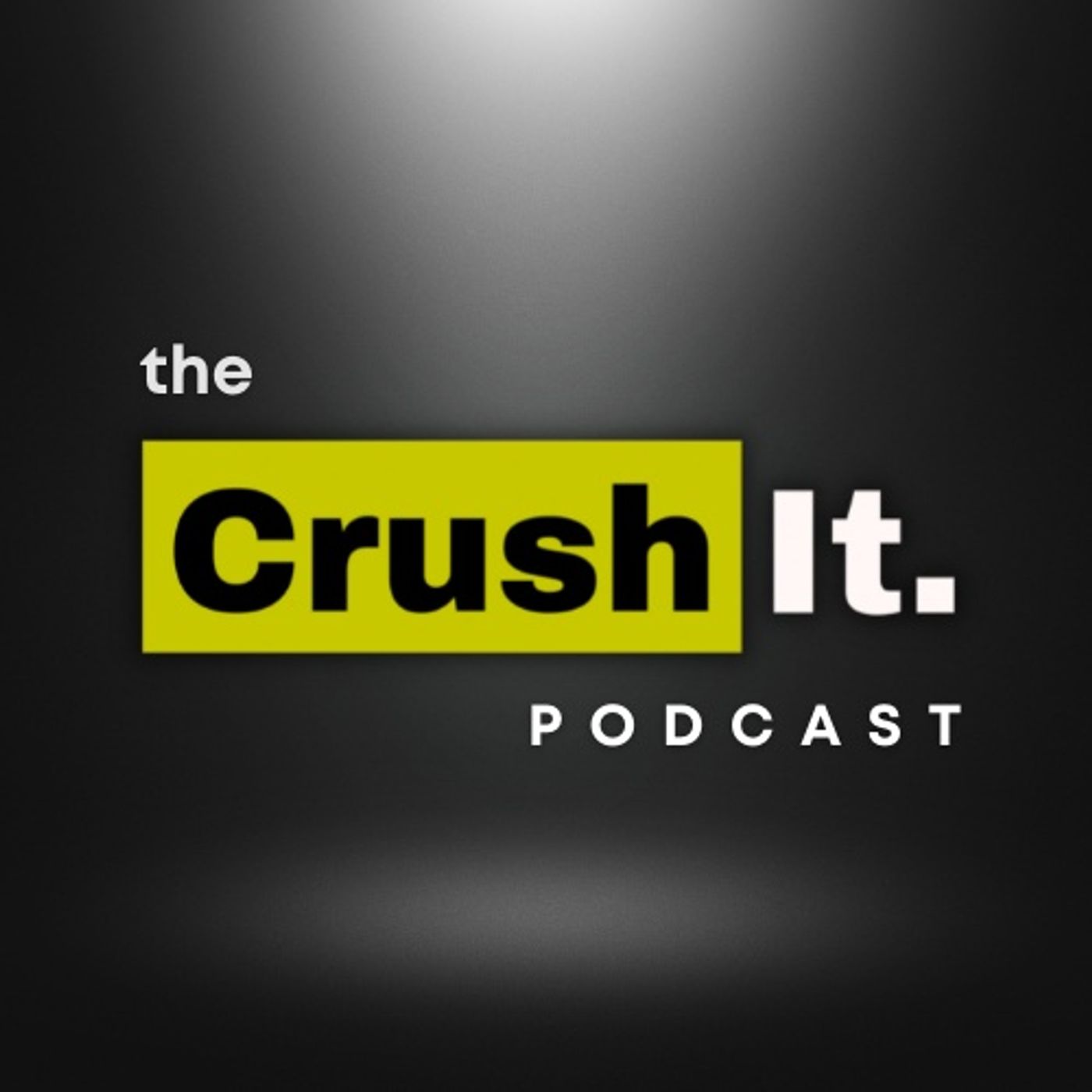 It's time! After almost two years of the Crush It Podcast we are excited to announce two major changes to the Crush It brand. Thank you so much for being a part of the Crush It Community. We love each and every one of you!Learn more at www.thecrushitteam.comFollow us on social media @thecrushitteam
Hunter Ballew is the Founder and CEO of Cornerstone Construction which was recently acquired in a decamillion dollar deal. He is also the founder of Roofing Community and the organizer of the highly anticapated RoofCon which will be hosted at the Orange County Convention Center in Orlando, FL this fall.Hunter served in the United States Marines as a young man and became a firefighter. His entrepreneurial spirit was sparked soon after than and his journey to business success began. You're going to love this story!Follow us on Facebook, Twitter, Instagram and TikTok @thecrushitteamSee more content at: www.thecrushitteam.com
What's in your dash? That little line on your headstone between the day your were born and the day you die. Some people call it your legacy line. Whatever you call it, we're diving head first into tough conversations about leaving a legacy and what the heck that actually means.Follow us on TikTok:https://vm.tiktok.com/ZMemLUQ1t/Follow us on Instagram:www.instagram.com/thecrushitteamFollow us on Facebook:www.facebook.com/thecrushitteamFollow us on Twitter:www.twitter.com/thecrushitteamCheck out our YouTube channel:https://www.youtube.com/channel/UCl_s2kl719lCO3djlEpbJ1QFind even more Crush It content and merch at:www.thecrushitteam.com
We sat down with Alec Jones, Operations Manager at HomeCraft and former banking professional to talk about his success journey and specifically gain some insight behind what it takes to assemble a cohesive team. Follow the Crush It Podcast!Instagram: www.instagram.com/thecrushitteamFacebook: www.facebook.com/thecrushitteamTwitter: www.twitter.com/thecrushitteamYou can also find us on YouTube and TikTok!Check out the newsletter and new merch at www.thecrushitteam.com!
It's all about sales! We're joined by Durane Byrd who has over twenty years of sales experience in the healthcare industry, photography industry and building materials industry. Durane is giving us practical, digestible information that you can take away and immediately use to up your sales game.
We've got a new sound! We're excited to enhance your listening experience with some new audio equipment. Give us some feedback on how we're doing and what you think! We're also talking about change. Something both of us having experienced quite a bit of over the past 5 years. Join in on the conversation on Facebook, Instagram, Twitter and Instagram @thecrushitteamCheck out more content and new merch over at www.thecrushitteam.com
Mason's wife Jordan Noel joins us for a conversation about getting a side hustle started from home. Check out Jordan's work at www.coffeewithafriendmedia.com
We sat down with Stephen and Carey Cochran, Founders and CEO's of Cochran Enterprises and HomeCraft Gutter Protection, an Inc 500 company to talk about embracing failures on the road to success. Subscribe to the podcast!Check out more from us at www.thecrushitteam.comFollow us on Facebook, Instagram, Tiktok and Twitter @thecrushitteamCheck out HomeCraft Gutter protection!www.homecraftgutterprotection.com
Emily Ward is the General Sales Manager for Entercom's Atlanta market. In this episode she sits down with Matt and Mason to talk about succeeding as not only a young leader but a young female leader. Check out more content and merchandise on www.crushitteam.comWatch the video version of this episode on the Crush It YouTube channelFollow us on Facebook, Instagram, TikTok and Twitter @thecrushitteam
We're taking a quick glance at Mason's new book and diving into a few of the chapter topics. Check out "How to Make Sure You Never Get Promoted" now on Amazon!http://amzn.to/2Zi6UG0
United States