Discover
Pastor Lonnie
There is a city within that cries for deliverance. Do we dare to enter this city as Jesus entered the city of Jerusalem on Palm Sunday? He enters triumphantly when we discover and hear that God has not entered our lives to help us do our work, but that he has come to call us back to do his work.
Whenever something threatens our well-being, jeopardizes our normal existence, or thrusts us into an unexpected, unplanned, and unwanted direction, the natural result is fear. But we don't have to reside there. God wants us to trust him not only with our salvation, but also with our relationships, our resources, and our futures. God wants to see our professed faith in action and wants us to put our trust in him for every detail of our lives.
The woman at the well thirsted for far more than the water of that well. She thirsted for the love, forgiveness, and friendship of God. Jesus initiates a conversation that changed her life. Her new life began by giving Jesus a drink. Will you give him a drink?
To be born again is to receive and trust what has been done for us by Jesus on the cross. It's not about what we do but about what God has already done. Our spiritual selves become alive through this grace. Pastor Lonnie goes into detail about the conversation of Jesus with Nicodemus and what it meanas to be born again.
Temptations will come. They will always show us the barren wildernesses in our lives where love is thin or perhaps non-existent. The wilderness will always ask us to face reality and make our response. Often, the process will feel evil to us. It will seem that way because the choice between our preferences and the possibility of grace is so plain.
In this talk, Pastor Lonnie shows how the body of Christ is dynamic, unified, and organic and how these attributes empower the church to make a positive difference in the world.
This is the night when God sent out a love letter of cosmic proportions. It was a night that changed everything. You could say Christmas is the beginning of a classic love story with all the right ingredients: infatuation, pursuit, risk, and relationship. In all relations of love, there does have to be the first meeting, doesn't there? A crossing of paths where we find the Christ of God intersecting with humanity! And it is a meeting with God who has desired us from the very beginning. If it weren't for Christmas, we might never have known the intensity of the love that God has for us.
When a deep disappointment comes your way, remember how Joseph handled Mary's news that she was pregnant. Joseph took his hurt to God and allowed his walk with God to lead him to understand what was happening. Whatever it is that has your heart tied in knots; it is possible that this very trial could strengthen your faith so that God could use you for a more significant part in the redemptive story than you ever imagined you could play. This is what God did with Joseph, and God wants to do with you.
God acts through ordinary human beings like you and me, ordinary people that trust God enough to undertake extraordinary missions beyond their capabilities or imaginings. The Virgin Mary is a model and reminder that Christmas is a time to prepare for the Holy Child to be born in you.
God is hidden in the ordinary routine events of life – our practice of giving thanks will bring God into the center of our being and in so doing, bring to others and ourselves a better world.
When I'm searching for answers to the tough questions of how to give and whether my extra effort of giving will make a difference in this world, it always comes back to just this: I think of how grateful I am that this church is here. I'm grateful to be able to come here and renew myself in faith, to embrace God's presence and guidance in my life. I'm grateful that the church is here for my family. I'm grateful that we try to be of help to each other. I am grateful for the care our ministries provide. And I am grateful that we reach out beyond our immediate circle to others in need in the community and to the world through the opportunities provided by this church. The truth is, if we didn't give, this church wouldn't be here. It needs to be here. This kind of giving is joyful and it pleases God.
Life is not about possessions; it is about relationships. It doesn't consist of what we have but who we are and what we have given to God and others.
Jesus said, "Where your treasure is, there your heart will be, also." notice that your heart follows your treasure, not the other way around. What we do with our money not only reveals the condition of our heart, it determines the condition of our heart. That's why this is such an important issue in the life of the Christ-follower. It's not just about money; it's about our hearts. Malachi offers a challenge to return our tithes and offerings to God, and in so doing, the floodgates of heaven will shower blessings upon us. Will we take Malachi up on his challenge and test God for the blessing?
We can live authentic lives of faith as sinners saved by grace. We can pray for others, dialogue about tough questions, and find ways to serve the people around us. When we do, we open the door to God's unexpected adventures and the opportunities he orchestrates for us to be sacred salt and light to others. Our role is this: to be ready and willing—because God is always able. After all, we're merely the tools he uses to fulfill his mission of showing love to the world, one person at a time.
Have you ever felt far from God or feel you've walked away from God emotionally? Some people have a strong sense of urgency that they desperately need to get back to God, but they're not sure how to do it. In this podcast, Returning Home, we will see that coming to God is like receiving a gift while treasuring the price that was paid for that gift.
The question of whether or not Jesus rose from the dead is the lynchpin of Christianity. If the evidence for the resurrection stands, then the Christian faith stands; but if the evidence falls, then so does Christianity. The evidence for the resurrection of Jesus will be explored in this podcast.
Are there any facts to back up our faith? Can the Bible be trusted, or is it possible that the resurrection was only a myth, and the stories of the life of Jesus are filled with legends and tall-tales? This series takes a look at the evidence for the Christian faith. Following Jesus is not a leap into the dark; it's a leap into the light!
Invite! Showing people that we care about them is the most effective way to reach them for Christ and grow His church. There is no record of Jesus walking up to someone and announcing: I am the messiah and then beginning to show his care for them. He showed his care first and then he revealed himself to them. Be relevant. People don't care how much you know until they know how much you care and you care by inviting.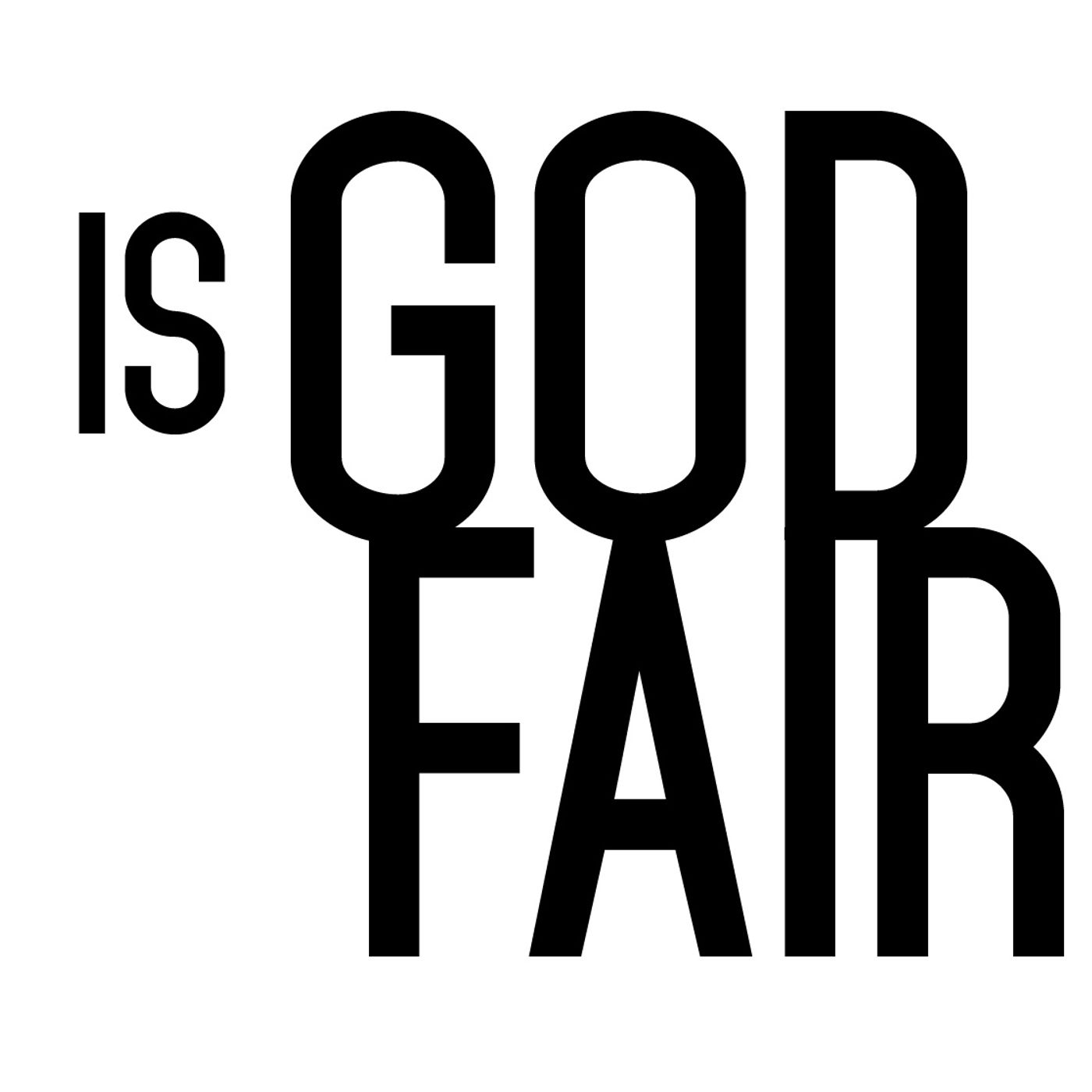 Is God fair? If so, what leads you to believe God is? If not, why? Could God be about something other than fairness? Pastor Lonnie explores this vital question in this podcast.
Pastor Lonnie continue his series of messages on the relevant and vital church in today's challenging landscape. This message will reveal what research shows that draws people to church and keeps them there.
United States