Claim Ownership
Author:
Subscribed: 0
Played: 0
Description
Halloween costumes taking jabs at the Chinese government and flailing economy have led to a crackdown in China; Factory of Terror presents a family-friendly Christmas event - "Ohio Christmas Factory"; Terror Vault's The Initiation returns for a 4-night revival in early 2024; Zombie Joes' Underground Theatre Group & Force of Nature Productions join forces to present A Christmas Carol; The Krampus NOLAuf Parade returns to the streets of New Orleans; Krampus Fest returns to Pittsburg with the Krampus Krawl Bar Crawl will be sponsored by Penn Brewery; Celebrate a "Merry Axemas" at Pinhead's Graveyard; Haunted Attraction Network Holiday Haunt List. Read the stories here.
Froggy's Fog won the IAAPA Brass Ring Award for Best New Product with their Thanos A-1 Fog Blaster; Poison Props debuted a new Spider Animatronic at IAPPA; Krampus' Cove immersive cocktail experience comes to Los Angeles November 24th - December 31st; Hush Haunted Attraction transforms into "The Legendary Lodge" for the Christmas season; Sir Henry's Haunted Christmas returns December 8th - 9th & 14th - 17th; TransWorld's East Coast Haunters Convention announces Friday Night Bus Tour locations - Bates Motel & Haunted Hayride and Pennhurst Asylum. Read the news here
The Haunted Attraction Network's Hauntathon was bigger than ever with 90 million views and tv & national radio appearances; Cedar Fair & Six Flags plan to merge in 2024; runDisney will present a new Disneyland Resort Halloween Half Marathon in September 2024; The Scare Factor will host their annual Monster Bash on November 18th; Short film submissions are now open for the Midsummer Scream Screaming Room; Tickets are now on sale for Monsterpalooza's 15th Anniversary.
Read the stories here. American Public Media / NPR's "Marketplace" discusses what haunts the haunted house industry - featuring the Haunted Attraction Network's own Philip Hernandez; Celebrate a decade of Sir Henry's Haunted Trail with "Sir Henry's Legacy: A 10-Year Retrospective"; Universal Destinations & Experiences announces the name for their year-long horror destination in Las Vegas - "Universal Horror Unleashed"; The first-ever Haunted Mansion Bar comes to the Disney Treasure cruise ship in 2024; Professional pumpkin carver Adam Bierton shares carving tips; Donte your pumpkins after Halloween
Terror Roulette is a new, intimate horror experience at The Arboretum of South Barrington in South Barrington, IL. A partnership between IWG and The Arboretum of South Barrington, this event thrusts participants wishing to test their fate into an interactive story where they become the selected victims of a bloodthirsty secret society.
Spanning 30 acres and 13 attractions, Lake Hickory Haunts has grown into an entire scream park in Hickory, North Carolina, but it's been quite the journey; we'll hear all about it today. Support for this episode comes from Hauntpay; Hauntpay is Scary simple ticketing and payments made for haunted attractions. Watch our full video walkthrough of Lake Hickory Haunts here.
Dark Hour Haunted House in Plano, Texas, has new ownership; we explore what that means for the iconic attraction. A Must-Listen for anyone hoping to own a haunted house.
Doom Haunted Attraction in Idaho Falls supports the local county DARE program; we checked in with owner Brent Wilson to see how the 2023 season is going.
An interview with Jon Braver on this year's delusion, open select nights through November 19th, 2023. Since 2011, guests have played their part in the world's most visceral, captivating, and unique live experience. A living, breathing world of fantastical horror where stories come to vivid life, and guests become integral actors in the unfolding narrative. Yet this tapestry of terror is more than shows. With Nocturnes & Nightmares, we learn there is more to the Delusion saga than meets the eye. A mysterious figure known only as The Author has penned every Delusion story since its inception. Bringing words to life. Ink to reality. It is more a curse than a gift, as The Author plays with fire. Devoted fans (our guests) will be swallowed into various stories and connect with characters both dire and beloved as they track down the mysterious author behind the Delusion series and learn of a disturbing agenda.
We're posting an episode from Season 3 of That Halloween Podcast featuring Philip. Halloween fans shriek and listen along as we discuss a piece of music from our specially curated Spotify Halloween Music playlist. Claim your FREE Halloween gifts. Visit the official show site and write the show at Contact@DePodcastNetwork.com. Find host Jeff DePaoli on Instagram as @JeffDePaoli. Learn more about the Haunted Attraction Network. Listen to the "Dizney Coast to Coast" Halloween playlist. Thanks to our show sponsor, Creep It Real Festive."That Halloween Podcast" is part of The DePodcast Network. Love the show? Leave a tip.
The National Retail Foundation expects U.S. Halloween spending to hit a record $12.2 Billion in 2023; Goodwill Industries International releases their Halloween Survey results; Hulu takes over the Pacific Design Center in West Hollywood, CA for their immersive "Huluween: Now Screaming" experience; the Douglas Halloween Parade for Adults celebrates its 25th year; Morro Bay & Ventura Harbor Village host Witches & Warlocks Paddle events; Local Mississippi news station features home haunters Holly & Mark Graves; Chipotle brings back their Boorito special with new late-night hours; Win $5,000 with Sour Patch Kids' "Cringe or Candy" digital photo challenge; American Humane shares tips for making Halloween safe & fun for your pets. Read the stories here.
Now in its thirteenth season, fear factory in lake lake City has added a new storyline throughout their haunt - plus a new mocktail lounge. Spencer Terry explains what fear factory has planned for 2023.
Woods of Terror is celebrating its 32nd year, and we went on-site to hear about the journey from founder Eddie McLauren.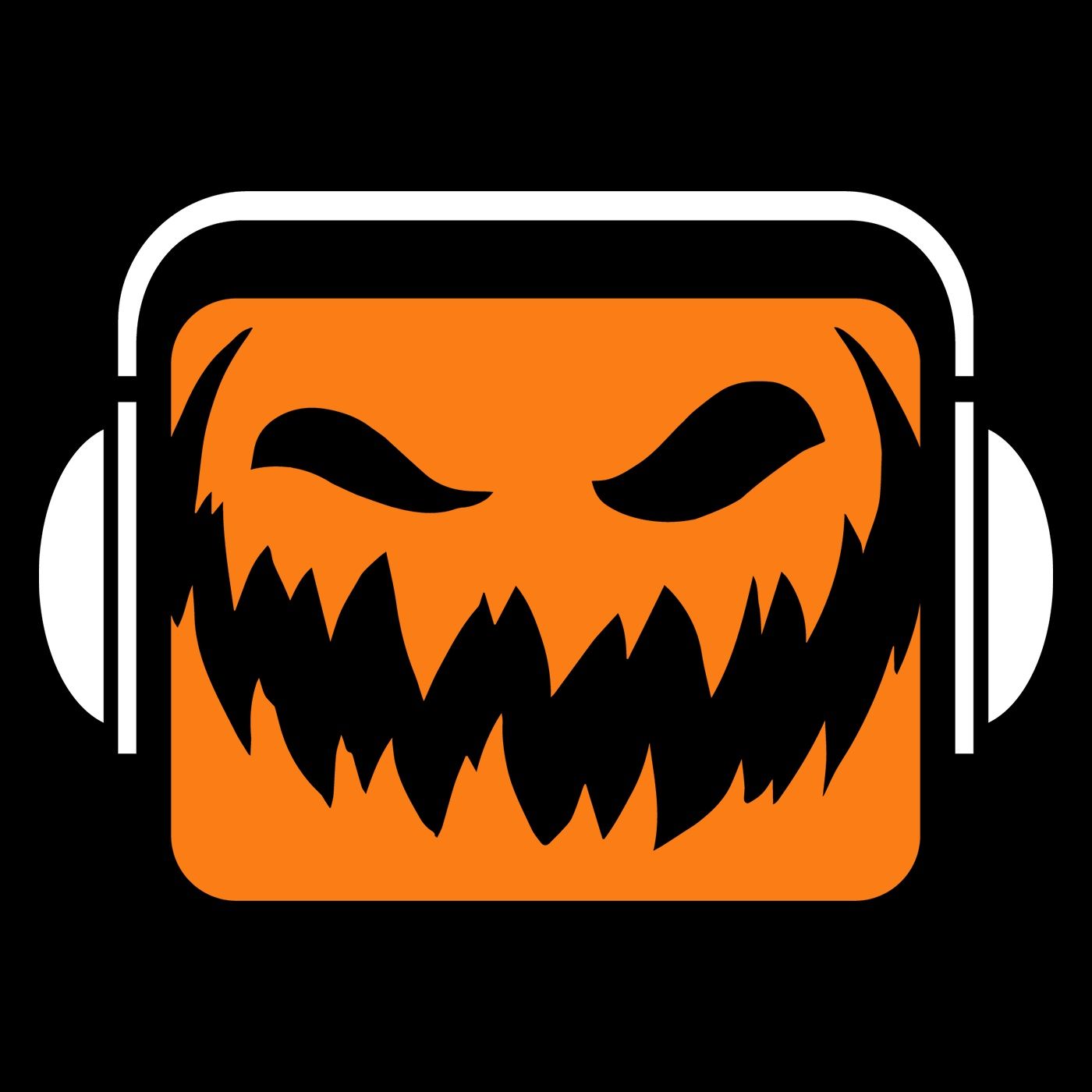 Scott and Philip discuss Halloween at Universal Studios Japan.
Sir Henry's Haunted Trail expanded in 2023 with a new haunted hayride. Owner Zach Glaros explains how he continues to grow the event into a full scream Park. Support for this episode comes from Gantom Lighting and Controls. See what you're missing with a free demo. Subscribe to everything from the Haunted Attraction Network here.
Scott Simmons explains how Scarehouse has transitioned to a new location during the pandemic. Support for this episode comes from Gantom Lighting and Controls. See what you're missing with a free demo. Subscribe to everything from the Haunted Attraction Network here.
Dark at Fort Edmonton Park in Edmonton, Canada, is celebrating its 6th season by adding a new haunt and expanding its event footprint. We hear from Teresa Ryan about the evolution of the event. Support for this episode comes from Gantom Lighting and Controls. See what you're missing with a free demo. Subscribe to everything from the Haunted Attraction Network here.
Haunted Little Tokyo returns to Los Angeles with a ghost tour, scavenger hunt, and 21+ block party; Zombie Joe's Undgerground Theatre presents the live A.S.M.R. experience, "Dark A.S.M.R."; Nextdoor's annual Treat Map allows users to explore Halloween celebrations in their neighborhood and beyond with new features; HauntPay has released their 2023 Haunt Industry Report; The next episode of TransWorld Live will air Tuesday, October 17th at 7:00 p.m. CDT.
Join the Haunted Attraction Network this weekend for Blood & Bones: The Ultimate Fan Experience; The Anaheim Fall Festival celebrates its centennial; The Edgar Alllan Poe Speakeasy cocktail experience comes to Philadelphia; Ring in Halloween with a Spooktacular Sleepover at the Bob Baker Marionette Theater; The Pageant of the Monsters announces their theme for 2023 - "Maze of the Minotaur"; Discovery Cube hosts second annual Pumpkin Palooza event; New haunt ScareScape opens in the Inland Empire September 29th; Midsummer Scream returns July 26 - 28, 2024; Butterfinger becomes Spirit Halloween's official candy bar; HalloweenCostumes.com lists 2023 costume trends.
Read the stories here. Six Flags Magic Mountain's Fright Fest delays opening of The Conjuring haunt; The Haunted Attraction Association announces Top Haunts for 2023; The Canadian Haunters Association announces 2022 Home Haunt Winners; The House of Horror Haunted Carnival celebrates their 21st season; Kim's Krypt hosts annual "Anything Goes Night"; Boo at the Zoo returns to the Buffalo Zoo; Chuck E. Cheese announces 4th annual Halloween Boo-Tacular; Chobani releases AR-enabled Halloween packaging for their Chobani Flip Yogurt 4-packs.
United States