Discover
Modern Faith with Neichelle Guidry
Claim Ownership
Modern Faith with Neichelle Guidry
Author: Neichelle Guidry
Subscribed: 17
Played: 136
© Copyright 2019 All rights reserved.
Description
This podcast exists for the spiritual nourishment for today's millennial woman of color. Here, Dr. Neichelle Guidry is keeping you inspired and informed, but without all of the religious toxicity. Consider this your weekly boost as you strive to glow - and grow - up!
In honor of Malcolm X's 95th birthday, I want to read this fascinating letter from Mecca. He describes his immersion in his religion for a time of spiritual growth, and how, for the first time, in his life he's encountered White folks who've seemingly divested of their whiteness in the name of their religion (Islam). I think it's fascinating. Wanted to share it with you.Eid Mubarak to all of our Muslim kinfolk. Apologies for my dog barking in the background! http://malcolm-x.org/docs/let_mecca.htm
In this short episode, Dr. Guidry explains the concept of "Spiritual Practice" and how approaching our spirituality as a practice enables us to:1. Be more gracious with ourselves when we don't know the "best practices" of our spirituality or to 2. The importance of daily acts of feeding our faith. 3. Infusing our daily acts, such as taking a walk or having a cup of coffee, with spiritual practices. 4. The importance of taking this period of social distancing one day at a time.  
In this episode, Dr. Guidry explains the significance and traditions of Holy Week, including Palm Sunday, Maundy Thursday, and Good Friday. There is also a word of encouragement on this Palm Sunday in the era of the 'Rona.
Your spiritual wellness in the time of COVID19/Coronavirus/The Rona/Miss Rona is critical. This unique period of time will call on you to attend to your inner life, with love, tenderness, and patience. A few recommendations for navigating the ambiguity include:1. Release the pressure of carrying on your business as usual. Take this period one day at a time.2. Regarding news intake, there is a difference between being informed and becoming intoxicated. 3. This is a major adjustment. Be patient with yourself and others.4. When things are shifting, keep your focus on what is fixed. Scriptures to calm your spirit include Psalm 92, Psalm 121, John 14:1-3, and 2 Chronicles 7:13-16. 
Welcome to 2020, the year of unparalleled manifestation. Four states of mind that I'm adopting:1. Laser Focus.2. Taking the Small Steps. 3. Detecting Distractions.4. Welcoming New People and Influences. Joshua:The story of Joshua can be found in Genesis 37, 39-42. In this story, note the reaction of his brothers to his dreams. The function of dreams is to foreshadow what is to come. They're not a teaser, a fantasy of impossibility, or an experience in unattainability. They speak of what's in store, over time, with God, patience, work, and sometimes through great adversity.    
In this episode, let's start a deeper reflection on 2019. You don't need to buy a new planner or make another vision board, unless that's your thing. All you need is a journal, a pen, and some courage to go deeper in reflection. 5 Questions for Deeper Reflection:1. What were my dominant mentalities and behaviors? What were the results that they led to?2. What were my most critical growth moments?3. What life-giving practices did I cultivate this year?4. What were my most consistent and formative relationships?5. What were my aha's? What revelation(s) did I learn this year? Bonus Question: What stories can I reframe from this year? My life and professional development coach: Ekene Onu https://refreshwithekene.com/ ANNOUNCEMENT!!I'm so excited to announce my first Modern Faith Webinar, "Looking Back to Leap Forward." In this live reflective webinar, I will help you move mindfully and soulfully into 2020. Are you ready to go deeper than vision boards and intention setting? This webinar will consist of live guided coaching through a process of strategic reflection on 2019 and positioning for 2020. In 90 minutes, we will cover:Creating a Construct: Key Terms and Concepts5 Critical Areas for Self-AssessmentLooking Back: Going Beyond Your 'Wins' or 'Losses'Leaping Forward: Clarifying Your Vision and Claiming Your PositionTo register, please click here: https://zoom.us/webinar/register/WN_JWAHCXrGQDCzOEY8IBW52g. I look forward to our time together! 
I LOVED Harriet. LOVED! In this episode, I'm discussing seven lessons that have challenged me, blessed me, and influenced how think about my life, my leadership, and my faith. The lessons are: 1. You can't take anyone on a journey that you, yourself, have not taken. You must be willing to take some journeys alone.2. Don't despise the disappointments that you've experienced. They are often blessings and lessons in disguise. 3. We like to hail Harriet Tubman, but her work would have been impossible without the help of many. 4. Your "liberation" means nothing if it's only about your freedom. 5. You people will sell you out. But, they will also help you out, and some may even bring you out. 6. Don't buy into the myth of "stay in your lane." Think broader about what your lane (i.e. your purpose and/or mission) could look life.7. Move with the Spirit.  Enjoy!
Just a quick note to you - and to myself - to be gracious to yourself, especially when you don't feel your best. An excerpt: "Be gracious to yourself. You, just as much as anyone else, deserve grace. You deserve tenderness. You deserve gentleness. You deserve it most when you feel like you're dropping the ball. Or when the load is getting too heavy. Or when you don't have the energy. Or when you're over it all. To be clear, you deserve it when you're at your best. But, you really deserve it when it would be easier to criticize yourself and dismiss your valuable efforts to just show up."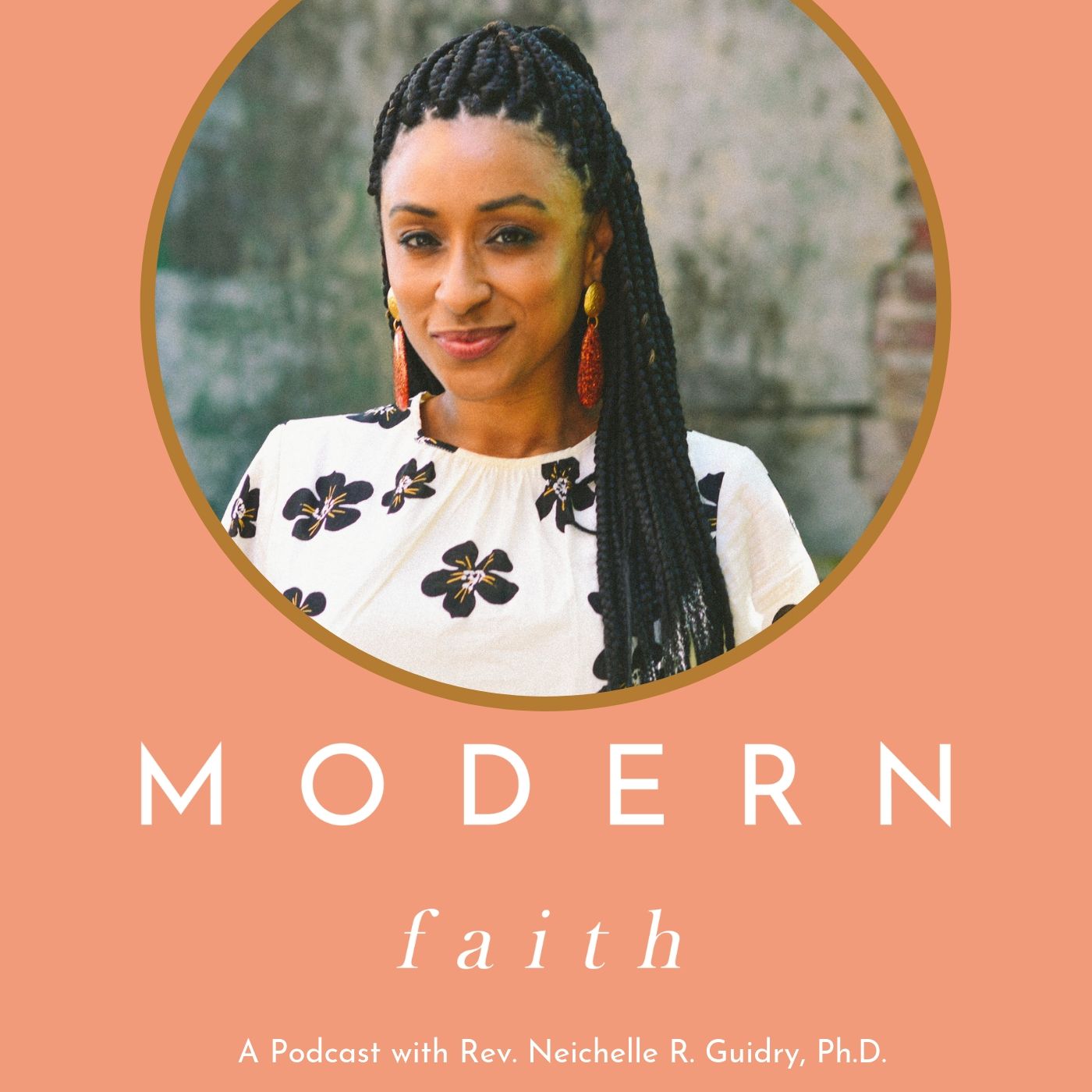 This episode, I'm going all in on the Kanye West 'Jesus is King' album, the church promotional tour, and the Sunday Services that were at the very beginning of this wildly controversial, and potentially dangerous, cultural moment. Resources cited on this episode: Variety: https://variety.com/2019/music/news/kanye-west-sunday-church-service-1203165652/Time, featuring commentary from my dear friend and sister, Dr. Alisha Jones: https://time.com/5716576/kanye-west-jesus-is-king-gospel-reaction/?fbclid=IwAR1VokWRUSHSc0KqDpokCO5CVz9B8ZtYwFHu9biXrcl3xaNiY0JOIsXcqD4James Corden Interview: https://thegrio.com/2019/10/29/kanye-west-humbly-reveals-he-received-68-million-in-tax-returns/ Things to listen to instead of 'Jesus is King':https://open.spotify.com/album/42wtqDcTQlJJbUzAPBSwaKhttps://open.spotify.com/playlist/7reQeUR6qvJLaJf5HEp35ehttps://open.spotify.com/playlist/37i9dQZF1DWY12BqhkMFW2
We love MORGAN! Here are a few links to learn more about what she does and how you can connect with her: All about Morgan and her journey to launching her business:https://widerstyle.com/about/ It's Time to Shed Your Grave Clothes:https://widerstyle.com/graveclothes/ Morgan on VoyageATL:http://voyageatl.com/interview/meet-morgan-wider-wider-style-brookhaven/ Morgan on the "Behind the Business Suit" Podcast:http://www.kaileicarr.com/episode-155-morgan-wider-on-the-business-of-looking-good/ Morgan on IG:www.instagram.com/morganwiderstyle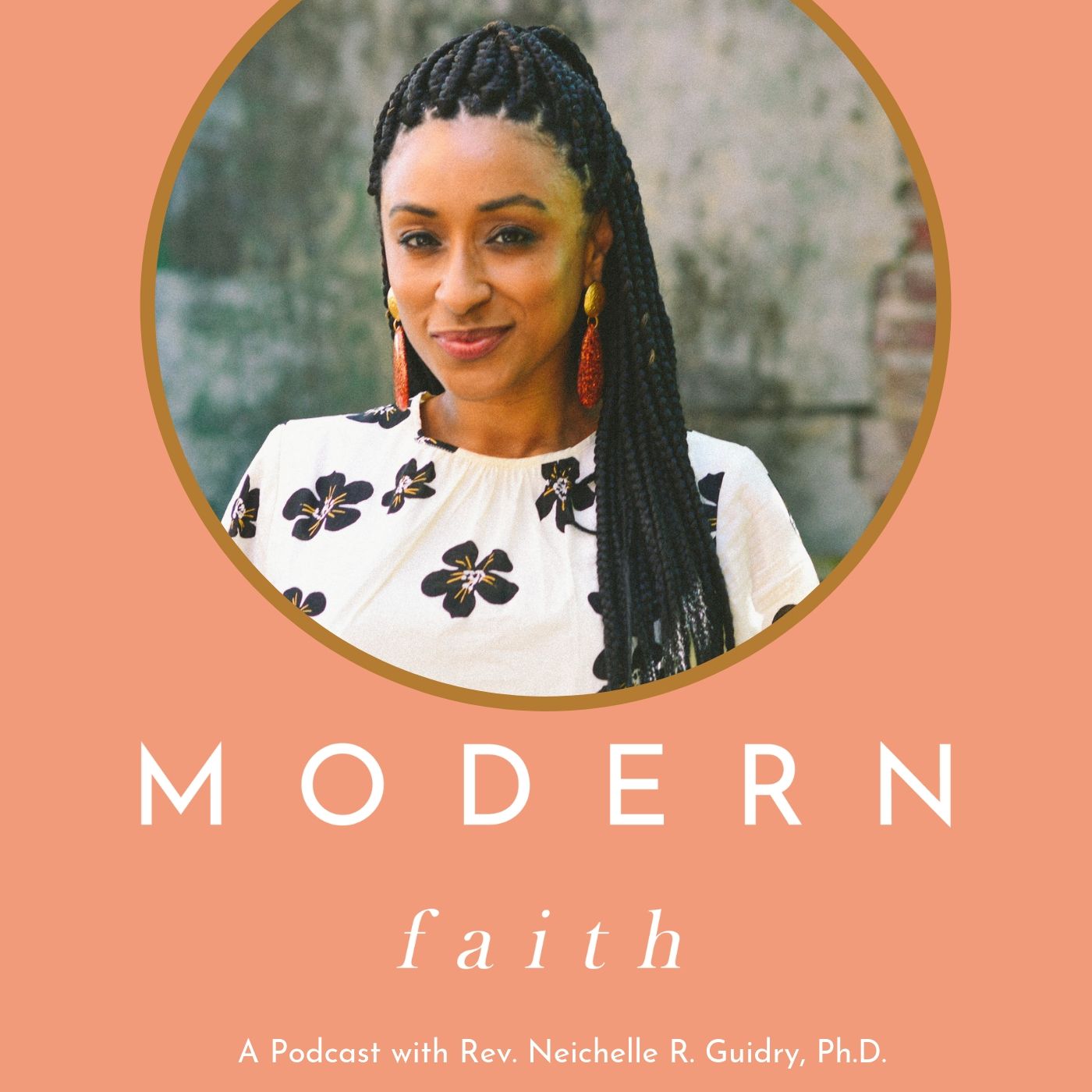 On this episode, Dr. Guidry responds to the forgiveness of Amber Guyger by Brandt Jean. We aren't taught to access the full range of our emotions, and so, we often rush to forgiveness. This absolves us having to do the work of grappling, processing and healing from what we really feel. In reality, forgiveness, like grief, is a process. This episode is for those who witnessed the courtroom scene in which Brandt Jean forgave and embraced his brother's killer, and felt like "something wasn't quite right about" it.  Resources:Archbishop Desmond Tutu Quote: "To forgive is not just to be altruistic. It is the best form of self-interest. It is also a process that does not exclude hatred and anger. These emotions are all part of being human. You should never hate yourself for hating others who do terrible things: the depth of your love is shown by the extent of your anger.However, when I talk of forgiveness I mean the belief that you can come out the other side a better person. A better person than the one being consumed by anger and hatred. Remaining in that state locks you in a state of victimhood, making you almost dependent on the perpetrator."https://www.theforgivenessproject.com/desmond-tutu Pastors who were cited in this episode:Rev. Traci BlackmonRev. Naomi Washington-LeapheartRev. Melva Sampson, Ph.D. 3 Perspectives on Forgiveness:1. Forgiveness can be a knee-jerk reaction to trauma. 2. Many theologies of forgiveness further traumatize traumatized people.3. There are CLEAR differences between absolution and accountability, and of these two, only one promises to yield transformation.   
In this episode, Dr. Guidry proposes prioritization and desire as critical tools for managing time, towards the ends of manifesting vision, savoring and embracing the present, and deepening our love of self and loved ones. If you often feel that you don't have time for the things that really matter, this episode is for you. Resources:Scriptures:John 5: 1-14 -- The Healing at the Pool of BethesdaJob 2:25-32 -- God will restore the years Randy Pausch, "Time Management" - https://www.youtube.com/watch?v=oTugjssqOT0 3 Pursuits that are Worthy of Your Time:1. pursuit of health2. pursuit of healing3. pursuit of love  3 Royal Wastes of Time1. regretting past decisions2. replaying broken records3. procrastination  Dr. Claudette Anderson Copeland: www.claudetteacopeland.org and www.wellnesscentersa.com. Soren Kierkegaard Quote: "Life can only be understood backwards; but it must be lived forwards." Neichelle's e-mail address for potential collaborators: neichelle@revneichelle.com.  
In this episode, we are introducing "Speak Over Yourself," another signature format of Modern Faith. These short episodes will feature affirmations and declarations that you can use in your practices of spiritual wellness. An excerpt from this episode's affirmation:'I am able. I am a messenger of good news. I am a light bearer.I am a woman of courage, and a formidable force for justice.I am a channel of blessings to my people. I am a moved by their tears and despair. I am not apathetic. I am able."
In the episode, we conclude the Breaking Bread conversation between Dr. Guidry and her best friend, Porscha. Topics that are covered in this episode include investing in yourself, going to therapy, mental and physical health and healing, body image, embracing one's single years, honing vulnerability, and noticing "green flags" in potential partners. In addition to part three of the conversation, Dr. Guidry responds to some of the positive feedback that we received for the last episode. Talkback Resources:Psychology Today Directory: https://www.psychologytoday.com/us/therapistsTherapy for Black Girls: https://www.therapyforblackgirls.com/
In this episode, Dr. Guidry debuts 'Breaking Bread,' the signature conversation format of Modern Faith. In this conversation, she shares a meal with her best friend of over a decade, Porscha. They share insights and experiences pertaining to a range of topics, including:Sisterhood and SpiritualityMaintaining Long Distance FriendshipsForgivenessThe critical presence of HBCU'sRelationships: Reasons, Seasons, Marriage, Divorce and DatingEmbracing Singlehood and Being Ready for LoveEngaging Social Media as Single WomenWalking in Purpose"Sis" vs. "Sus" This is part one of a two-part series. Stay tuned for the conclusion of this conversation next week!
In this episode, Dr. Guidry defines spiritual wellness, discusses why it's important, and recommends a few practices, resources, and attitudes that promote the wellness of your interior life. Resource ListMeditation Apps: Shine and HeadspaceBook: My Soul is a Witness: African-American Women's Spirituality. Gloria Wade-Gayles, ed.Podcasts: Truth's Table, Black Girl in Om, Homilies by Richard Rohr, T.D. Jakes' The Potters House, The Iconic Womanhood Podcast with Ekene Onu
In this episode, Dr. Guidry reflects on her memories of Toni Morrison, and ways that her work influences modern concepts of African-American spirituality.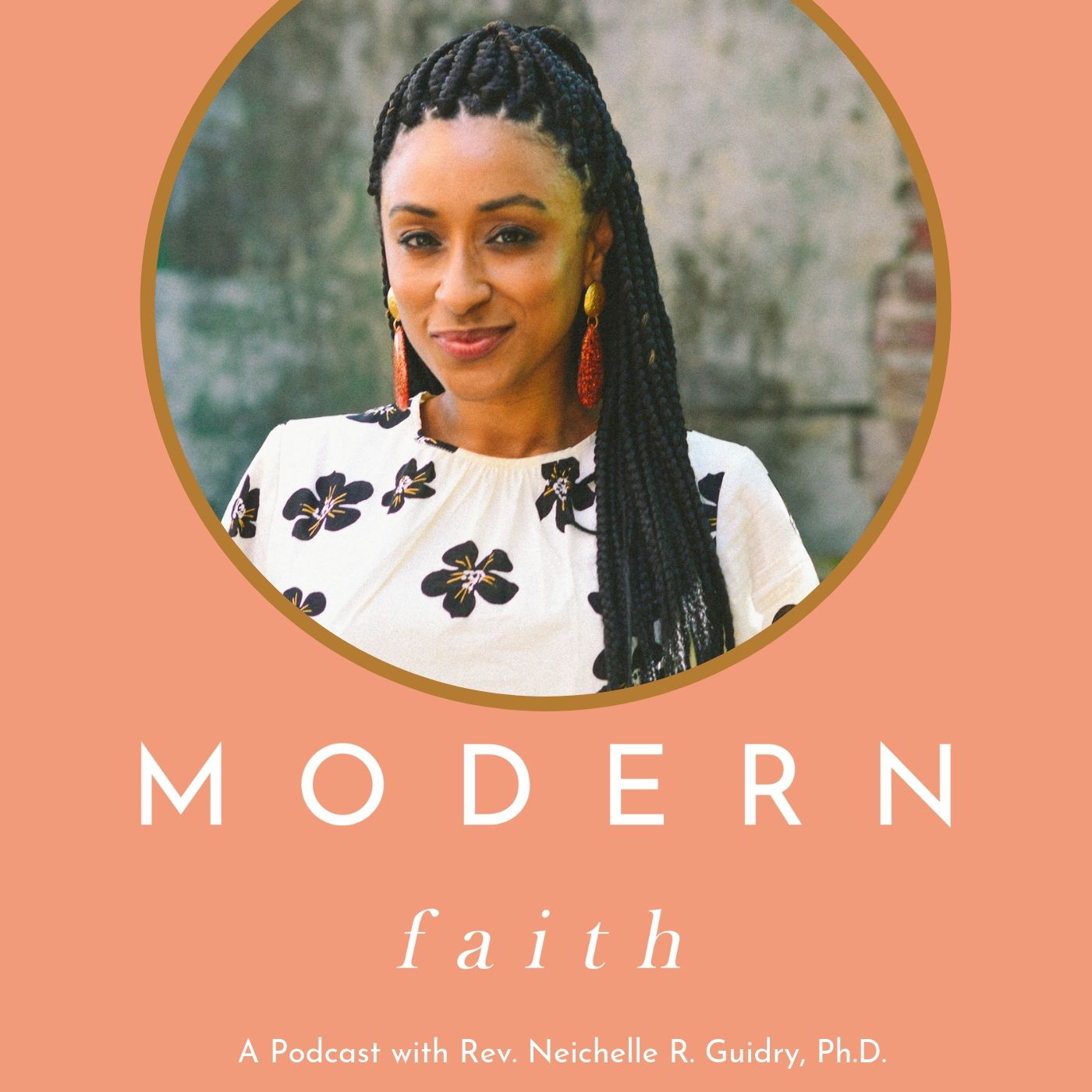 Welcome to Modern Faith, the premier podcast for the spiritual nourishment for today's millennial woman of color. In this episode, meet your host, Rev. Neichelle R. Guidry, Ph.D. and her sister, Cloe. We'll be sharing peeks into the inspiration that you can expect to hear on the podcast. For more information on Dr. Guidry, please check out her blog at www.revneichelle.com.  
United States