Discover
Think About It Radio Show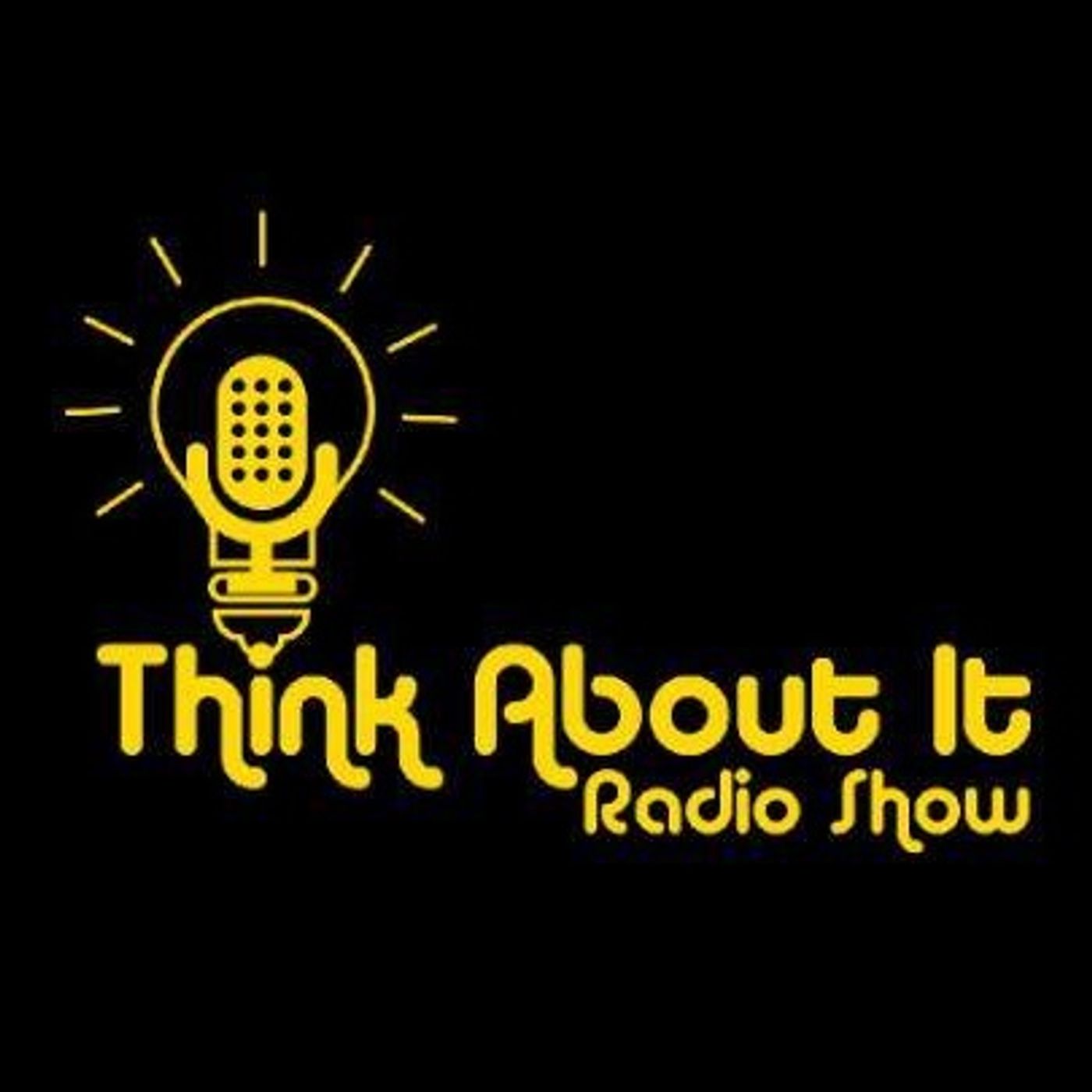 Claim Ownership
It is easy to get caught up with building a business , grinding to place your family in a position to withstand whatever life throws their way. We get so busy being busy that we sometimes lose sight of the WHY...Balance is imperative.
Everyone has God given gifts.(In my opinion) Everyone has a talent or skill that only they can pull off. No one is good at everything. No one can do it all... This is a brief show to discuss how it is imperative to "STAY IN YOUR LANE "in order to accomplish the mission you have been assigned. Thank you all for your support. ...like.. comment..share...
HOW DO YOU FEEL? How has 2019 been for you? How do you feel mentally? How do you feel Spiritually? How do you feel Financially?
A brief conversation with you great people in reference to mental toughness. What is it? Do I need it? How can I develop it? Like... comment .. and definitely share. Thank you very much..
A brief conversation in reference to Mortgage Programs that offer Down Payment and Closing costs to the borrower in the form of a Bond or Grant.
Tonight we will be discussing various hot topics and will have a nice freestyle from G.R.A.N .
Wake up and get your mind right. !!!!!!!Each day there is a battle within your mind. (Good verses Evil) The one who wins will be the one you feed.
Wake up and get your mind right .......... If the mind is not strong enough to face each challenge a day brings, we fail to get the most out of each God given day. Tune in and share with your friends.
To be honest, we all have some untreated mental issue. We need to be empathetic listeners to those that seek a sympathetic ear. Suffering in silence will be the result of judgement and lack of understanding. WE are our brothers keeper !!!!!
Today I am happy to have on my show Mr Quintell Sumrall (Credit Dispute Cloud) to discuss the FREE Homebuyer Workshop on August 30th 11 am Address: 5300 Caroline St Houston Tx 77004 Hope to see you there....
I will be all over the place today. There is a lot on my mind and I have the perfect platform to let it allllllll out. Leave comments as you listen live and I will discuss on the show. Have a great day and KEEP ON PUSHING Like .. comment... share #KOPE#ThinkAboutItRadio#LoanOfficerWhoCares
We will be discussing the awesome album "The Autobiography Of G.R.A.N" by Brandon Whitting mixed by DJ Heav Luv.. Intro by Shelton J ......
A brief show to discuss how forward progress is a must. The past is exactly that, the past. Focus on the wonderful things God has in store for you and all who have the pleasure of being connected to you. Have an awesome day,,,
This show is all about educating the borrower before, during and after the mortgage process. We will be answering some common questions today on the show from a Lender and Realtor perspective . Feel free to share with anyone you know seeking Real Estate. Thanks for listening have a great day.
This show is all about educating the borrower before, during and after the Mortgage Process. We will be sharing some great information today that will have you HOME LOAN READY In NO TIME....We will address some common questions borrowers have when purchasing their first Home from a Realtor and Lender.perspective. Thank you for listening and have a great day.
Quote from Amefika"⬇️⬇️⬇️⬇️We must bring back the Spirit of the Million Man March , and Strengthen the Black Nationalist community so that ours is no longer the " Weakest Patch " in the "quilt" of American Society!!We will discuss his paper titled "The Civil War Continues"and MORE!!! You can listen live via the link below ⬇️⬇️⬇️⬇️https://www.spreaker.com/user/9217832
A brief conversation on the importance of great customer service and building a solid team .
DO NOT ALLOW SELF DEFEAT TO KEEP YOU FROM ACCOMPLISHING YOUR GOALS ..
Speaking about the importance of a good agent and adding value .
A few minutes of encouragement for my fans. Never give up and know that you are on the path to greatness .
United States