Discover
Relative Run Readiness
Claim Ownership
Relative Run Readiness
Author: Pendola Project
Subscribed: 9
Played: 178
© Copyright Pendola Project
Description
We believe your "why" is unique to you and our mission is to help serve you with "how" to get there. Pendola Project Relative Run Readiness is rooted in the mental and physical global utilization foundation for incremental long term success in strength training for running. We train stability to rest force in unstable positions and the relative strength needed to exert force with accurate execution for maximum power benefits. In short, learning to express the health and fitness that is relative to your needs is the underlying goal with Pendola Project Relative Run Readiness.
R3-30 Foods For ThoughtsMatt and Chad chat a bit about food, stress, genetics, habits, bodyweight vs. health, and nutrients for running.#pendolaproject #relativerunreadiness #R3
R3-28 Matt talks with Ethan a little more about planning his training as he deals with a new injury. They discuss feedback zones and incremental improvements to help progress which can mean regressing.#pendolaproject #relativerunreadiness
Matt and Chad talk with new team member, Ethan Hardacre. Ethan talks about his history as an athlete starting in high school training with Matt, his conflict in trying to balance his goals, and what strength training has done to smooth his transition from explosive athlete to long distance runner.
Matt and Chad talk nitty gritty about why the strength training in Relative Run Readiness won't bulk you up, but only support your running. Get stronger to go longer and faster.
It's yet another restart for Matt and Chad. This time they discuss the Bobby McGee glow, why do runners need to strength train anyways, and traditional strength training vs. R3 training. Listen to Matt on Run Smarter Podcast. Run Smarter Podcast with Brodie Sharpe: https://app.runsmarter.online/audio/4925/36537#pendolaproject #relativerunreadiness
In this episode (although, can you really call this episodic when we take so much time off?), Matt and Chad talk through MacroProgression 1 from start to finish. It's a nice little overview of this 6-12 month training plan. We'll go into depth on each phase in coming episodes.
Matt & Chad (@chadsweet) talk about their kids & watching an infant/child learning to navigate the world mimics the way our strength systems as an athlete develop. From exploration (Priming) to play (Movement) to mastery (Progression Gold), anyone who attempts strength training should watch and learn from the young folks in their lives.#pendolaproject #relativerunreadiness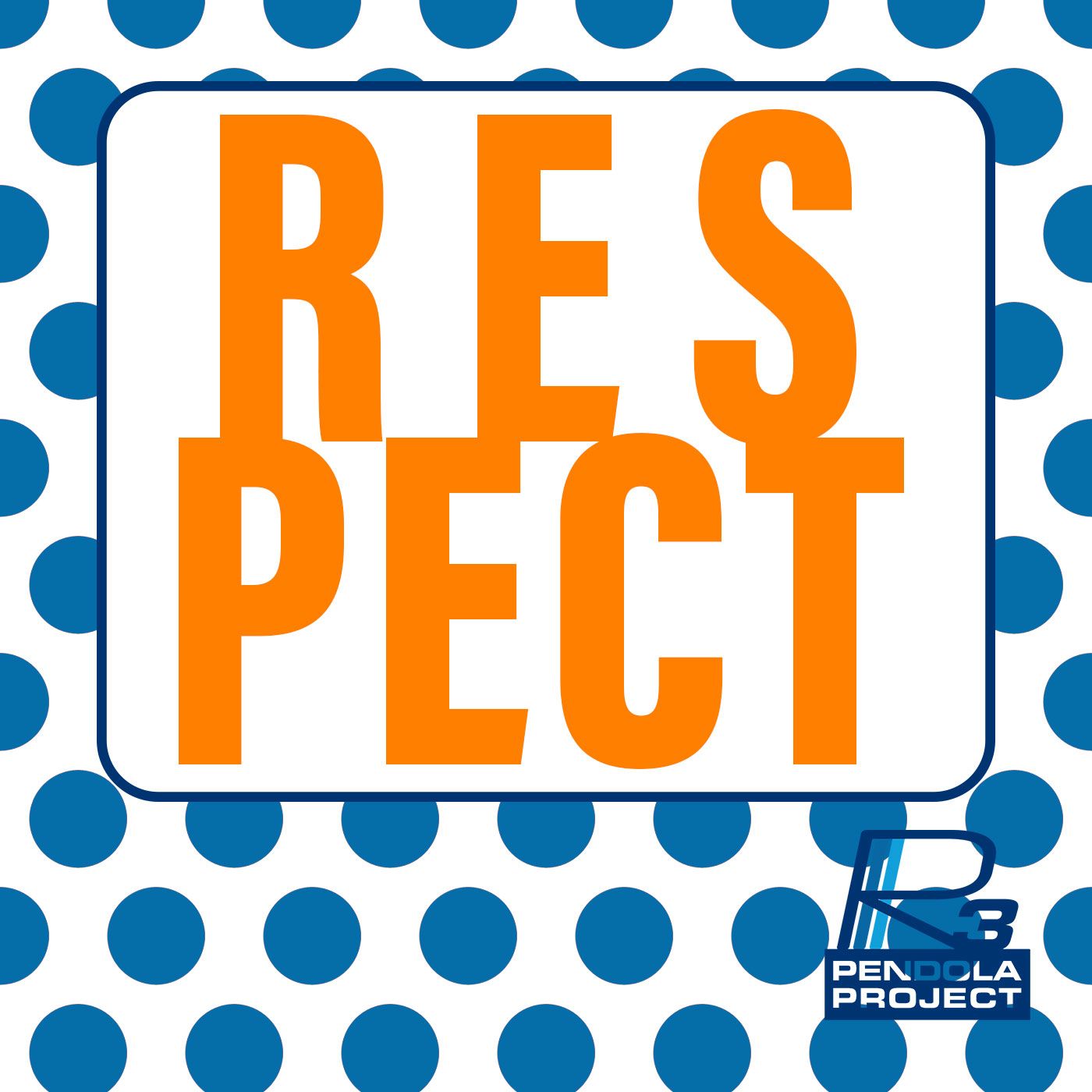 Matt and Chad channel a little Aretha on this episode and chat about what it means to respect an athlete's desires and dreams vs. realism and capacity. #pendolaproject #relativerunreadiness
Welcome back! We took some time off to do a few things. Listen here for a special announcement about Relative Run Readiness. We also traveled to St. George, Utah to support several athletes in the North American 70.3 Championships including the one and only Ben Kanute. Matt checks off a bucket list item thanks to David Lee (Roth), talks about his own Ironman appearance, and discusses planning for training during race season.Watch this cool race prep video from Ben: https://www.youtube.com/watch?v=RoN2OhwbnKA#pendolaproject #relativerunreadiness
R3-20: Your Reach Should Exceed Your Grasp - Matt welcomes client and orthopedic surgeon Michael Ries. They rap about cracking knuckles, determination and goal-setting, arthritis, back country skiing, and Why We Train. Michael gives his medical perspective on Matt's strength training progressions and how they cross over to anyone wanting to move better. Dr. Michael Ries is an orthopedic surgeon and the Arthroplasty Fellowship Director at the Reno Orthopaedic Clinic. He received a BS and MS from MIT, and his medical degree from Dartmouth Medical School, and has been in practice for more than 25 years. Find out more about this doctor, author, and inventor at his website - http://michaelriesmd.com#pendolaproject #relativerunreadiness
We've all heard the phrase "Use it or lose it." We've also all heard the phrase "So's your old man." but that has nothing with this episode in which Matt and Chad talk about the concept of muscle memory and what happens when you take time off of training or switch your focus or goal. They also make the case for consistency in training to help counteract life's little hiccups.
Matt and Chad discuss America's biggest addiction - added sugar - and how it affects performance and everyday life. Let's be honest with ourselves about what sugar does, how much we take in, and why it may or may not be serving our goals or putting up hurdles instead. They also touch on supplements versus whole, real foods. #pendolaproject #relativerunreadinessLinks:NH DEPT of Health: https://www.google.com/url?sa=t&rct=j&q=&esrc=s&source=web&cd=&cad=rja&uact=8&ved=2ahUKEwjb1Lmr37zvAhW4IjQIHaO5BbIQFjABegQIBBAD&url=https%3A%2F%2Fwww.dhhs.nh.gov%2Fdphs%2Fnhp%2Fdocuments%2Fsugar.pdf&usg=AOvVaw2E9x68UqbDjiPKm1tzT40kScripps: How To Cut Sugar - https://www.scripps.org/news_items/4822-6-ways-to-cut-your-sugar-intakeHarvard: https://www.health.harvard.edu/heart-health/the-sweet-danger-of-sugarHealthline: https://www.healthline.com/nutrition/how-much-sugar-per-day
Matt cheats on Chad with a guest in the studio, Ryan Golec (@movementmechanix). They talk about the link between your core and running gait, Ryan sings a song, they trade stories about clients, Matt makes Ryan push our Relative Run Readiness online strength training for runners, and it's all in all a love fest between these two. I won't say this is Chad writing this description and I also won't say I felt left out. #pendolaproject #relativerunreadiness
Turn up your training to 11 with this podcast episode about our newest addition to the Pendola Project Relative Run Readiness online strength training for runners video series - Spinal Tap. Unfortunately, it has nothing to do with rock and roll. Chad takes on hosting duties as Matt plays our newest game - What's The Deal With That Movement - where he tries to explain each of the Spinal Tap movements in 30 seconds. #pendolaproject #relativerunreadiness
Progressive Overload: Matt and Chad talk about their spirit animals for running, Bobby McGee coins a new phrase, and, the actual topic thanks to Annie Fuller, being thoughtful and progressive in training to make progress without overtraining and decreasing the potential risks of strength training for running - Progressive Overload. #pendolaproject #relativerunreadiness
In the second episode in this Overrated vs. Underrated group, Matt and Chad take on more hotly contested topics including Grip Strength vs. Bench Press, Pushups from the knees vs. Pushups with bands, and more. Also, we're wondering what questions have you got for us! Is there any topic you'd like us to discuss? Send us an email and you'll get a chance to win the book Go, Gwen, Go about Gwen Jorgensen's road to the Gold at the 2016 Rio Olympics in Triathlon written by her mother and sister, Elizabeth Jorgensen and Nancy Jorgensen. #pendolaproject #relativerunreadiness
In this episode, Matt and Chad have their first Running Rant about trail courtesy and dive into their first ever Overrated/Underrated discussion about ab training vs. trunk/core and volume vs. minutes+perceived effort in running. It's also time for a book giveaway! Listen for your chance to win "Go, Gwen, Go" about Gwen Jorgensen's road to the Gold at the 2016 Rio Olympics in Triathlon written by her mother and sister, Elizabeth Jorgensen and Nancy Jorgensen. #pendolaproject #relativerunreadiness
A big, hearty welcome to Bill Rodgers, the third leg in the Pendola Project Relative Run Readiness stool. Bill is not only a client, he's also an owner and he sits down with Matt and Chad to chat about his own experience with learning Rate of Perceived Effort in relation to his conditioning training. #pendolaproject #relativerunreadiness
Don't workout. Working out is for suckers. Get yer Training Plan on instead! In this episode, Matt and Chad discuss the need to plan your strength training in concert with your running and your life working towards your goals. Ironically, they didn't make a good plan for this episode and it veers off into a conversation about gym age and coordination. #pendolaproject #relativerunreadiness
In this episode of the Relative Run Readiness Podcast Matt and Chad are on your side... strength training is HAAAAAARD. And it should be. But here's the trick - we each control how difficult our training is with our mind (thanks, Yoda!) and our body. Take control of your training with Rate of Perceived Effort and Reps In Reserve like the boss Jedi you are! #pendolaproject #relativerunreadinessLinks to videos in mentioned in the podcast:Hand Release Push Up Test - https://youtu.be/ddRA-YZmeCsRIR & RPE Explanation - https://youtu.be/OBy3mF8exgc
United States