Discover
The Music History Project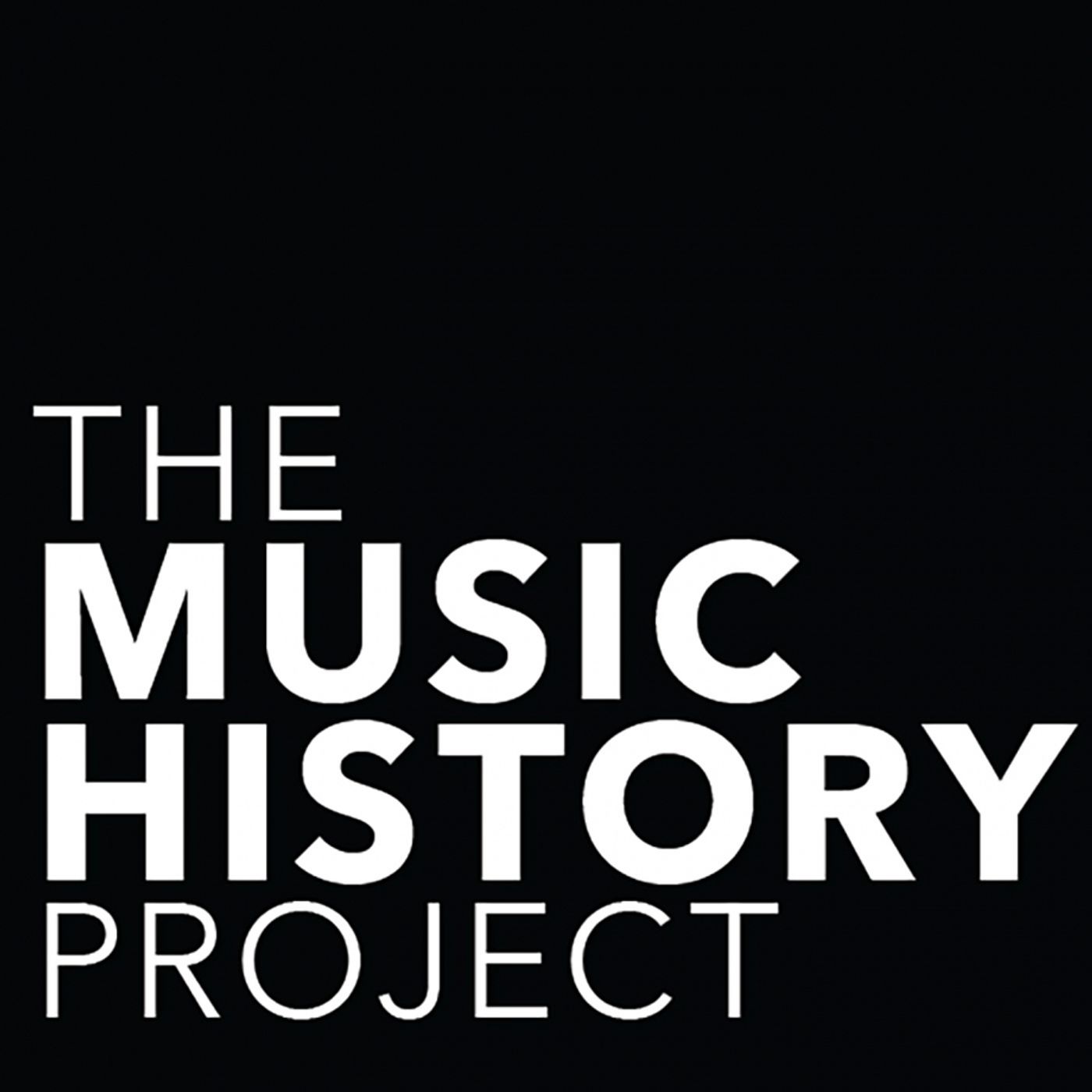 Claim Ownership
The Music History Project
Author: EnterTalk Radio
Subscribed: 7
Played: 37
© Copyright EnterTalk Radio
Description
NAMM's resident Music Historian Dan Del Fiorentino and co-hosts Michael Mullens, and Elizabeth Dale examine the innovative creations, evolution of musical instruments, the changing world of music retail, music industry icons, and other topics covered in NAMM's Oral History program. The NAMM Oral History program boasts over 3,000 interviews and is continually growing. For more information about NAMM's Oral History program please visit
www.namm.org/library
.
Mr. Sandman has brought us a dream of an episode this week! Ashley, Dan and Mike feature interviews from Carol Buschmann and Dorothy Schwartz - members of the iconic group, The Chordettes. Join us as we review their impressive career and the longevity of their songs including "Mr. Sandman" and "Lollipop."
The Music History Project is going on tour! This week Mike, Dan and Ashley are highlighting some of the amazing touring drummers we have interviewed over the years. They have toured with just about everyone you could think of including Michael Jackson, Kenny Loggins, Billy Idol, Lauren Hill, P!nk and so many others!
Join Dan, Mike and Ashley as they discuss The British Invasion in their very first video podcast! Featuring interviews from Spencer Davis, Peter Asher, Sara and Bernard Michaelson, and Rod Argent. To view the full video version, head to http://namm.org/library/podcast
This week Mike, Ashley and Dan discuss the impact the Mancini Family has had on Music Education. Ginny and Felice Mancini are both music advocates who have been involved in serval programs throughout the years including Mr. Holland's Opus Foundation and the Society of Singers.
This week the Music History Project highlights the impressive career of studio designer Eddie Veale. Join Dan, Ashley and Mike as they discuss just some of the amazing highlights of Eddie's career including studio design with members of the Beatles and his work at the Independent Broadcast Authority.
Join Mike, Dan and Ashley this week in remembering the iconic saxophonist, Boots Randolph. Not only was he a major player in the Nashville Sound playing on such hits as "Return to Sender" and "Rockin' Around the Christmas Tree" but had his own smash hit with "Yakety Sax!" In Boots' 2003 NAMM interview you will hear from the man himself as well as Chuck Surack, Founder of Sweetwater Sound and Tim Smith, Studio Musician and Professor at Frost School of Music who sat down to remember their dear friend.
The Music History Project is celebrating what would have been Jazz legend Dave Brubeck's 100th birthday this week. Join Ashley, Dan and Mike as they discuss the massive impact he had on music as well as listening to interviews from members of his trio including Eugene Wright, Joe Morello and the man himself, Mr. Brubeck.
This week Ashley, Mike and Dan will continue to do the two-step to some iconic country music. We will be highlighting some of the genres most iconic performers, including Kitty Wells, Charley Pride, Marty Stuart, Ricky Skaggs and Whispering Bill Anderson - all of whom have been inducted into the Country Music Hall of Fame!
The Music History Project has gone country! Join us as we discuss some of the genres most iconic recordings and those who were there. Highlights will include Bonnie Guitar sharing stories of recording "Dark Moon", Glenn Snoddy discussing the fuzz tone on "Don't Worry About Me", Ralph Peer II discussing the early Carter family recordings from his father and many others!
This week Ashley, Dan, and Mike are highlighting the inspiring career of Musician, Songwriter, and Music Advocate Patrice Rushen. She began her career in high school playing at the Monterey Jazz Festival, which led to performing with many artists. Overtime she transitioned into composing and arranging for television and film. Patrice is also a passionate advocate for music education and partners with both USC and Berklee College of Music in promoting the importance of music education.
Grab your favorite snack and don't touch that dial because this week Mike, Ashley and Dan will be discussing TV show theme songs and the songwriters behind them. We will channel surf through the decades covering classic theme songs from The Adams Family and Mr. Ed, to M.A.S.H. and Doug!
It's no surprise that Record Producer, Songwriter and Recording Engineer, Al Bell has always had an ear for music. A former radio DJ who became a fundamental part of famed Stax Records has helped propel many of the label's artists over the years including the Staple Singers and Otis Redding. This week The Music History Project discusses the many amazing and historically important events that took place during Mr. Bell's impressive and inspiring career in music.
Dan, Mike and Ashley have just one question for you - are you experienced? It has been fifty years since the passing of Jimi Hendrix and this week we are honoring the man and his music by sharing the impact he made. We will hear from Recording Engineer, Eddie Kramer; Bassist, Billy Cox; Founder of Seymour Duncan Pickups, Seymour Duncan; Studio Musician, Mike Finnigan; Founder of Luthier's Workshop, Tony Louscher and Founder of Spector Guitars, Stuart Spector as we honor the iconic guitar hero!
Composer Suzanne Ciani may have started her musical career with the piano, but once she was introduced to Don Buchla and electronic music she never looked back. She has played a key role introducing electronic musical instruments into pop culture including film, television and music. Join Dan, Mike and Ashley this week as we explore the career of one of America's first female synth heroes.
Buckle up, because The Music History Project is taking you on a long strange trip this week, discussing The Grateful Dead. In this episode, we will explore several aspects of what makes them such a timeless band, including interviews from the original drummer, Mickey Hart; Vocalist, Donna Jean Godchaux; Pro Lighting Pioneer, Michael Paul; President and Founder of Heil Sound, Bob Heil; Luthier, Rick Turner; and Executive Vice President of Meyer Sound Lab, Helen Meyer.
And now for something completely different! For the past fifty years Musical Director, Recording Engineer, Sound Supervisor & Designer Andre Jacquemin has worked with Monty Python on several iconic movies. Join Dan, Michael and Ashley discuss all things Monty Python on this week's episode of The Music History Project.
Join Dan, Mike and Ashley as they go on a Surfin' Safari this week with The Beach Boys! Enjoy the Good Vibrations and some fantastic stories from band member, Bruce Johnston; Tour Manager, Fred Vail; and Musicians, Paul Tanner and Jim Horn.
This week we celebrate the phenomenal drumming career of Jonathan "Sugarfoot" Moffett. Join us and try not to get whiplash backlash as he goes through his stunning career which includes touring with Michael Jackson, performing at Live Aid with Madonna and recording the 1979 hit "Don't Stop the Music" by Yardbrough & Peoples.
In this week's episode of The Music History Project, Dan, Mike and Ashley highlight the life and career of record producer, Gail Davies. Being the first female record producer in Nashville was not easy but she was determined to make her mark and she did. She has assisted the careers of hundreds of artists over the years while also writing and recording her own music.
Time has come today for another episode of The Music History Project! This week, join us as we discuss the groundbreaking career of The Chambers Brothers. In this episode, you will hear from three of the brothers; Joe, Willie and Lester, as well as entertainment veteran Beverly Noga and musician Snooky Flowers.
United States