Discover
The Music History Project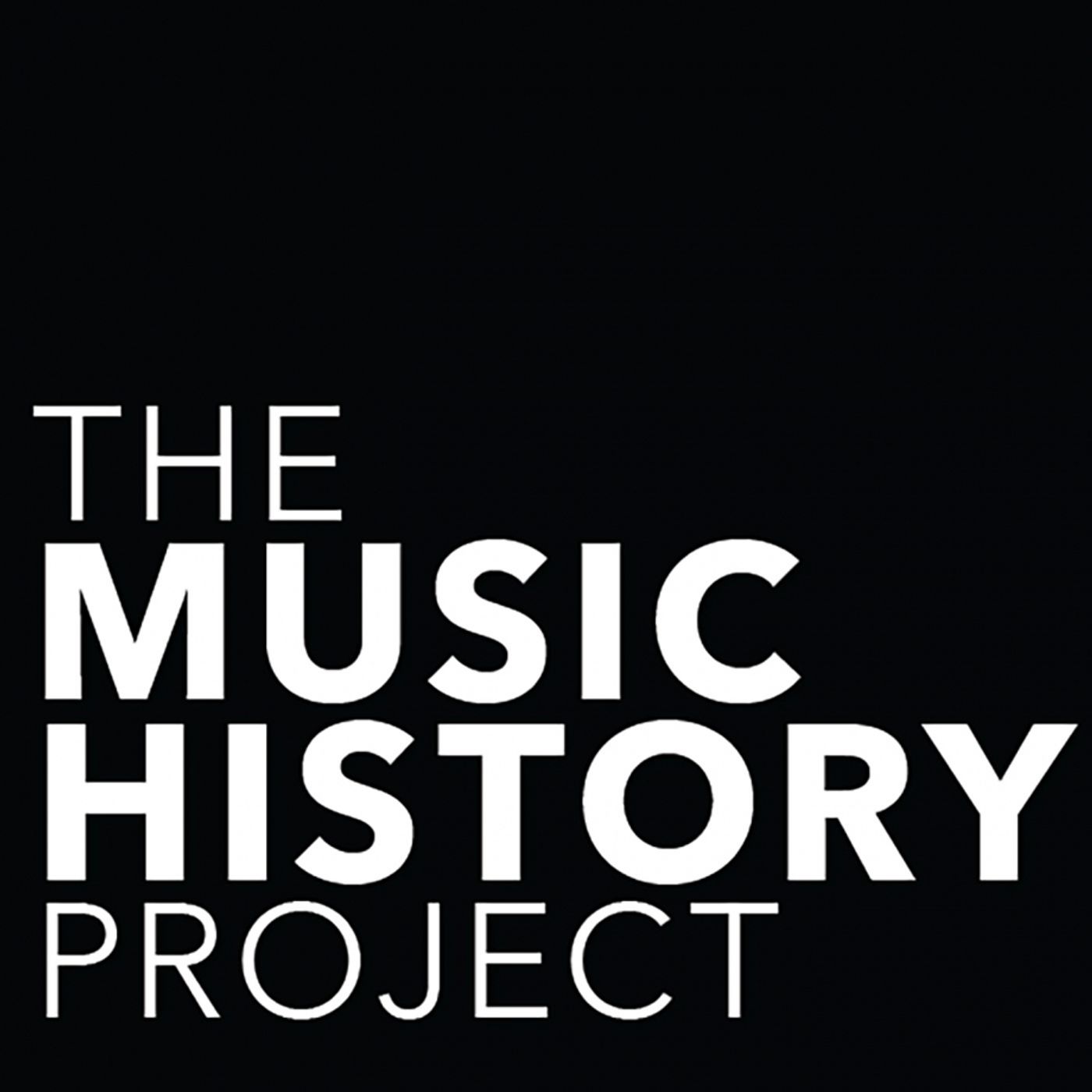 Claim Ownership
The Music History Project
Author: EnterTalk Radio
Subscribed: 6
Played: 20
© Copyright EnterTalk Radio
Description
NAMM's resident Music Historian Dan Del Fiorentino and co-hosts Michael Mullens, and Elizabeth Dale examine the innovative creations, evolution of musical instruments, the changing world of music retail, music industry icons, and other topics covered in NAMM's Oral History program. The NAMM Oral History program boasts over 3,000 interviews and is continually growing. For more information about NAMM's Oral History program please visit
www.namm.org/library
.
Buckle up, because The Music History Project is taking you on a long strange trip this week, discussing The Grateful Dead. In this episode, we will explore several aspects of what makes them such a timeless band, including interviews from the original drummer, Mickey Hart; Vocalist, Donna Jean Godchaux; Pro Lighting Pioneer, Michael Paul; President and Founder of Heil Sound, Bob Heil; Luthier, Rick Turner; and Executive Vice President of Meyer Sound Lab, Helen Meyer.
And now for something completely different! For the past fifty years Musical Director, Recording Engineer, Sound Supervisor & Designer Andre Jacquemin has worked with Monty Python on several iconic movies. Join Dan, Michael and Ashley discuss all things Monty Python on this week's episode of The Music History Project.
Join Dan, Mike and Ashley as they go on a Surfin' Safari this week with The Beach Boys! Enjoy the Good Vibrations and some fantastic stories from band member, Bruce Johnston; Tour Manager, Fred Vail; and Musicians, Paul Tanner and Jim Horn.
This week we celebrate the phenomenal drumming career of Jonathan "Sugarfoot" Moffett. Join us and try not to get whiplash backlash as he goes through his stunning career which includes touring with Michael Jackson, performing at Live Aid with Madonna and recording the 1979 hit "Don't Stop the Music" by Yardbrough & Peoples.
In this week's episode of The Music History Project, Dan, Mike and Ashley highlight the life and career of record producer, Gail Davies. Being the first female record producer in Nashville was not easy but she was determined to make her mark and she did. She has assisted the careers of hundreds of artists over the years while also writing and recording her own music.
Time has come today for another episode of The Music History Project! This week, join us as we discuss the groundbreaking career of The Chambers Brothers. In this episode, you will hear from three of the brothers; Joe, Willie and Lester, as well as entertainment veteran Beverly Noga and musician Snooky Flowers.
Legendary Live Sound Mixer, Buford Jones has had quite the career. Spanning over 50 years and touring with artists including Pink Floyd, 3 Dog Night, David Bowie and Linda Ronstadt, Mr. Jones has some remarkable stories to tell and fantastic insight for fellow engineers and anyone in the live entertainment industry.
Join Dan, Mike and Ashley as they put on their Mickey Mouse ears and celebrate award-winning songwriter Richard Sherman. If you have ever seen a Disney movie or been to one of their parks, odds are you have heard one of the many Sherman Brothers hits. In this episode, Mr. Sherman describes his amazing career with his brother, and discusses writing for Mary Poppins, The Jungle Book, and arguably their most famous piece, "It's a Small World (After All)."
Get ready rock this town with us and all three of the Stray Cats! Join Slim Jim Phantom, Lee Rocker and Brian Setzer as they tell the story of how they went from neighborhood friends to single-handedly bringing Rockabilly back to the record charts.
Grammy award winner, Andrew York is the topic for this week's episode of The Music History Project. As a classical guitarist and composer, Andrew has toured the world and has performed with the Los Angeles Guitar Quartet. Join us as he shares his unique insight on composing and playing as well as his recent passion of mathematics.
Join us this week for a very special episode celebrating 20 years of the NAMM Oral History Program. We reminisce about some amazing interviews we have conducted over the years including the very first one! We also chat with some current and former colleagues who have played such an important role in getting us to 20 years. We hope you enjoy this trip down memory lane!
This week's episode is dedicated to Grammy Award winning songwriter Allee Willis. She wrote/co-wrote such hits as "September" by Earth, Wind & Fire, the theme song to Friends "I'll Be There for You", the Broadway musical The Color Purple and the "Neutron Dance". As a multi-talented artist, Allee enjoyed working with other performers to create art that expressed her views, emotions and gratitude of the arts. We hope you enjoy her fascinating interview as much as we do!
In this week's episode we discuss all things synthesizer with Marcus Ryle, who combined his passion of music and technology into an impressive career. Join us as we go from Marcus taking apart his first synthesizer to creating a guitar electronics company, Line 6.
This week's episode of The Music History Project is all about Mom N' Pop Shops. These family-owned businesses have made a huge difference in their communities and in the Music Industry as a whole. In this episode, we hear from Marvin and Beverly Maxwell, Nancy and Bill Higgins, Dick and Marilyn Puccio, Tom and Brenda Hebert, Jerry and Bernice Ash, and Jim and Ede Kidder.
Method Books are the topic of this week's episode of The Music History Project. Join Dan, Mike and Michelle as they listen to a couple people with a true passion for creating Method Books including: Morty and Iris Manus, Jane Bastien, Tony Santorella, Sam Ulano, Jane Bastien, Robert Gillespie, Charylu Roberts and William Bay.
Multi Grammy and Emmy Award winning Composer, Mike Post, is the topic of this week's episode of The Music History Project. Mike's discography is vast and includes TV theme songs such as Law & Order, The A-Team and NYPD Blue.
In honor of the 2020 NAMM Show, this week's episode of The Music History Project is a bit different than usual. In this episode, we will be hearing from NAMM Staff about their favorite NAMM Show memories. Staff members in this episode include: Zach Phillips, André Brousseau, Jessica Duarte, Luke Walton, Michael Mullens, Staci Cohen, Kate Mitchell, B.J. Morgan, Michelle Schedler, Dana Hofseth, Jonathan Piper, Chalise Zolezzi, Eric Ebel, Dan Del Fiorentino, Causby Challacombe, Elizabeth Dale, Bill Kilpatrick, Betty Heywood, and Joe Lamond.
This week's episode of The Music History Project is all about the Parnelli Awards. These awards give credit to those in the Live Event Industry for all they do to make events memorable. This podcast highlights some former winners as well as those who work hard behind the scenes to make this show spectacular. Included in the episode is: Mark Engebretson, Bob See, Howard Ungerleider, Patrick Stansfield, Jim Bornhorst, Kevin Mitchell and Dave Shadoan.
In part two of The Music History Project's series on banjos, we listen to a bit of the history of banjo players. Join Dan, Mike and Michelle as they welcome back The Museum of Making Music's Bill Kilpatrick and hear from some of the banjo greats including: Sonny Osbourne; Michael Doucet; JD Crowe; Pete Seeger and Earl Scruggs.
In this week's episode of The Music History Project, we take a close look at one of the most unique sounding instruments - the banjo. In part one of this two-part series, we hear from the makers of this fine instrument with a little help from The Museum of Making Music's own Bill Kilpatrick. This episode features: Greg and Janet Deering, Renee Karnes, Harry Sparks and Bill Rickard.
United States