Discover
Cover Your Ears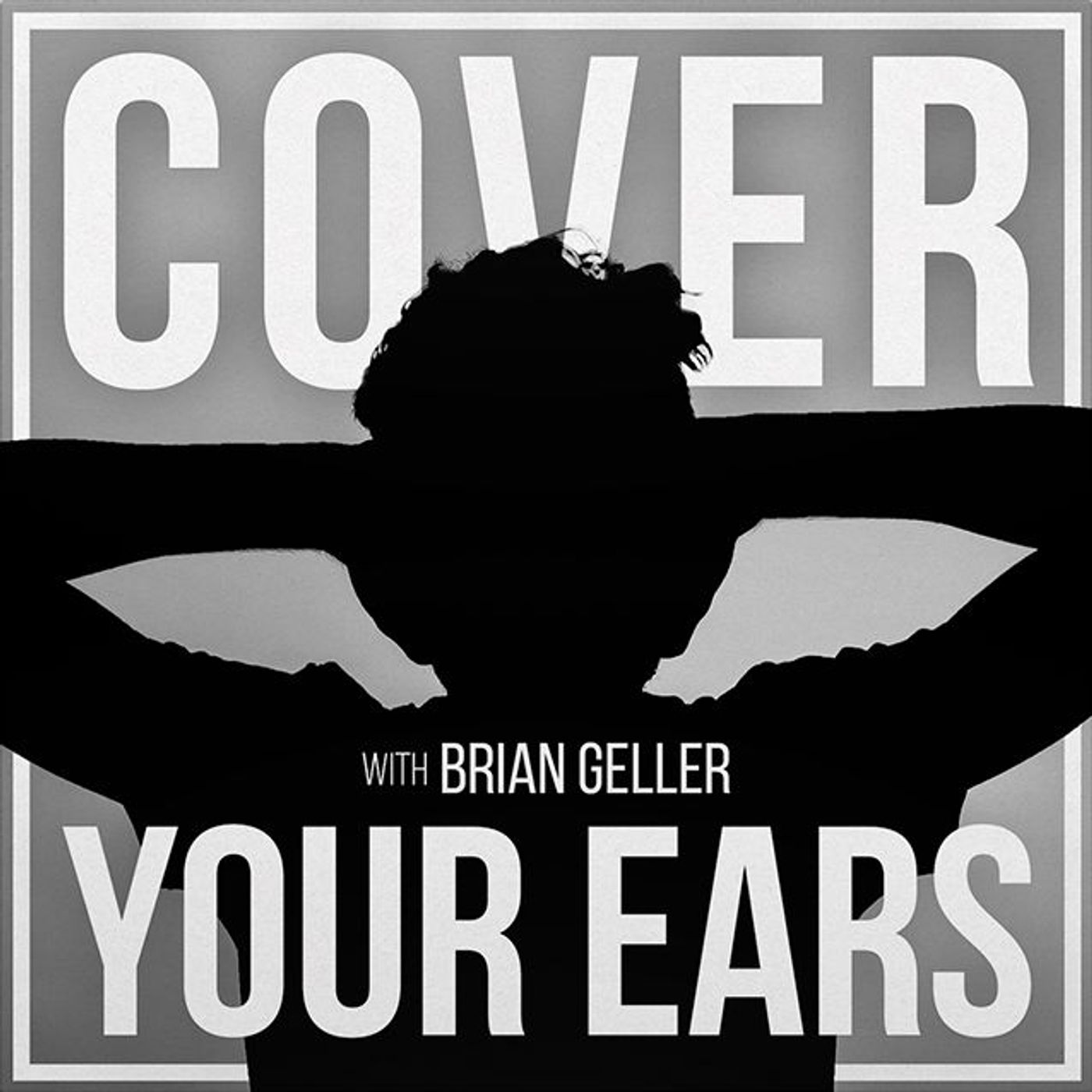 Claim Ownership
Cover Your Ears
Author: EnterTalk
Subscribed: 0
Played: 8
© Copyright EnterTalk
Description
Cover Your Ears…they don't want you to hear this! Everything you ever needed and wanted to know about the music industry from the insiders! Artists, Tour Manager, Producers, Sound Engineers, Authors, and Photographers. Hosted by Brian Geller. Brian is the lead singer of The Atomic Punks – the tribute to early Van Halen and works in Artist Relations with Ultimate Ears.
Former White Lion Lead Singer Mike Tramp. Brian and Mike discuss all things White Lion, performing on the Monsters of Rock Cruise and what it takes to be a Lead Singer. Hear the amazing stories Mike shares from hanging out with David Lee Roth at a McDonalds in Spain to running around a water park with Aerosmith Lead Singer Steven Tyler. This week's Artist Spotlight: Mike Tramp.
U2 Tribute Band Hollywood U2! Listen to a great talk Brian had with Bono Lead Vocalist Joe Heir and The Edge – Stevie Adams. The guys get into all things U2 debating songs, set lists and what its like to be in a top touring tribute act. The guys even bring up the old school Tribute Band Act – Beatlemania! The gem in this interview though - Joe's account of how Bono and U2 brought the Hollywood U2 singer up on stage. A true dream come true! This week's Artist Spotlight: Midnight Faces.
AC-DC Tribute Band Bonfire! Straight out of Los Angeles and these guys kick ass! We talked with Lead Guitarist Diego Russo and his crazy guitar solos in kids jump houses, and having his Angus Young shorts ripped from his body. But the biggie here, an exclusive here on Cover Your Ears…Remember last year when Brian Johnson was fired from AC-DC? Hear Lead Singer Sean Muliville discuss his audition with AC-DC and what it was like to spend the day jamming with the band you pay tribute to…This week's Artist Spotlight: Uncured.
Kix Bass Player Mark Schenker. Mark and Brian talk all things KIX including the newly released DVD, the Monsters of Rock Cruises and his tribute band to RUSH. Also hear the story on how KIX found their way back together and what is like for him to forever be the new guy! This week's Artist Spotlight: Who else but KIX!
Tom Petty and the Heartbreakers tribute band performer Frank Murray. Brian and Frank talk all things Petty and of course tributes. Hear about the music scene in Portland, Oregon, the opportunity to play the hottest gig in LA the Ultimate Jam Night at the Whisky a Go Go and the Hollywood Producers Choice Awards. This week's Artist Spotlight: TeamMate.
Rudy Sarzo Bass Player Extraordinaire. Listen as Rudy discusses his close friend and guitar player virtuoso Randy Rhodes. What it was like to write the book "Off the Rails" and finally deal with the death of Rhodes. Also, hear stories about life on the road with Ozzy Osbourne, Quiet Riot, and Whitesnake. In addition, how much the amazing Ronnie James Dio meant to him and his unique perspective on what it's like to perform live with an 80's band compared to a 70's band. This week's Artist Spotlight: Between the Buried and Me.
Elton John tribute band performer; Kenny Metcalf. Brian meets up with long time friend Kenny Metcalf. The two discuss the current tribute band scene, the transition from drums to piano, Kenny's start with the band Stryper, his faith, the life choices he's made and the medical battle that almost cost him his life. This week's Artist Spotlight: Devin Kirtz
Van Halen Biographer Greg Renoff author of Van Halen Rising. It's all things Van Halen as Brian and Greg tap into the early days prior to the release of the now classic Van Halen 1. Greg also discusses how a guy with a PHD in History ends up writing rock biographies and the amazing articles he's written on rock legends Pink Floyd, Jimi Hendrix, Cream and Eric Clapton. This week's Artist Spotlight: Unlocking the Truth
Extreme and the Jonas Brothers Band? How could they have anything in common? Well, they do! Listen to Brian's talk with drummer Demian Arriaga. Learn about Demian's upbringing in Caracas, Venezuela, the support he received from his parents and his experience at the Berklee School of Music. Demian also shares a great story about Whiplash star JK Simmons, the process of auditioning and what it's truly like to get play with your rock and roll heroes. This week's Artist Spotlight: Ethan Brosch.
Another fun episode today friends as we dip back into the Tribute Band Scene. I had a tangible thought-provoking conversation with Mick Adams. Mick is based here in Southern California and fronts the band "Mick Adams and the Stones". And yes we're talking the Rolling Stones and Mick kicks ass portraying one the greatest front man ever – Mick Jagger. We dug deep as I learned about his roots in singing – which includes singing at Woolworths – who remembers that store? Having the opportunity to sing the national anthem, tips for singers and his interactions with everyone from Mark Kendall of Great White, members of the Monkeys and even Rick Springfield.
The Baby's lead vocalist John Bisaha. In this episode, Brian talks with John about all things singing. From auditioning for the bands Toto and Chicago to the gig he ultimately landed with the Baby's. Also, hear his incredible experience of taking a vocal lesson from non other than the late Karen Carpenter. This week's Artist Spotlight: The Babys.
Steve Vai drummer Jeremy Colson! In this episode Brian digs deep with Jeremy as the two discuss his relationship with Vai as well as his stint with Billy Idol. Also, Jeremy talks about his love of RUSH, the amazing photographer Neil Zlozower and the ups and downs in the life of a musician. This week's Artist Spotlight: Steve Vai.
Fleetwood Mac, or is it Jesika Miller and her band, Rumours? In this episode, the Rumours' lead singer talks about her approach to "becoming" Stevie Nicks and the band's unique similarities to the band they pay tribute to. Jesika also shares some stories of growing up, her operatic grandparents, and the Ram's Cheerleader she is related to. This week's Artist Spotlight: Ceasefire.
Huey Lewis and the News saxophone extraordinaire: Johnnie Bamont. In this episode, Johnnie spills his secrets about life on the road, the amazing Donna Summer, the iconic Tower of Power, and a private San Francisco 49er party. He opens up about his roots in Northern California, his passion for surfing, and what its really like to work with Huey Lewis. There is also one special surprise you won't want to miss! This week's Artist Spotlight - the band Royal Teeth.
The Beach Boys, including Gary Usher! In this episode, Gary Usher, Jr. talks about his late father who co-wrote "In my Room" and "409" with the great Brian Wilson. Gary also talks about working with his father in the studio, hanging with music giants in his childhood home, and the current state of music. This week's Artist Spotlight: former White Lion frontman Mike Tramp and his latest solo album Nomad.
United States