Discover
History Author Show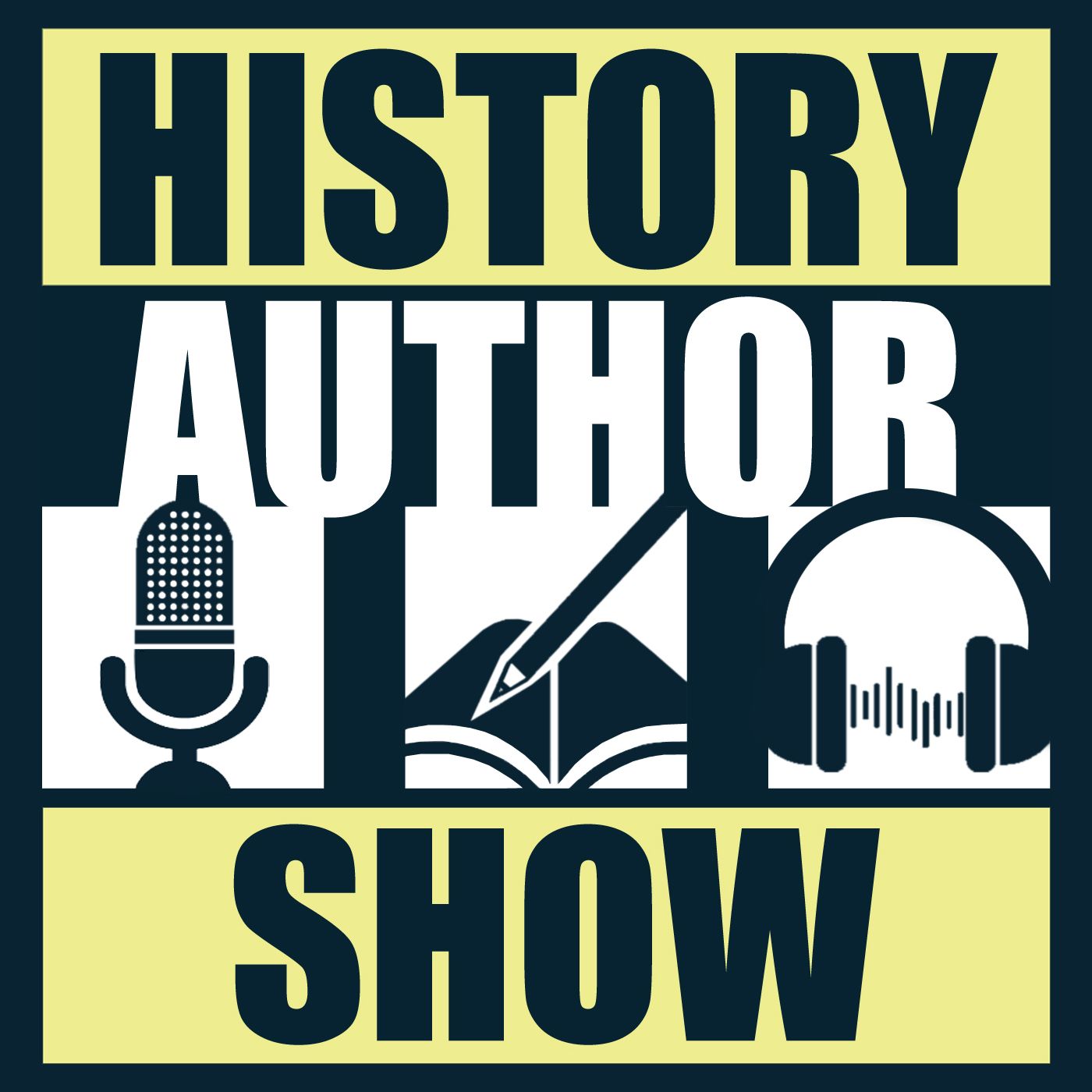 Claim Ownership
Author: History Author Show
Subscribed: 23
Played: 318
© Copyright History Author Show
Description
We've all been transported into the past by a special book, place or person. On the History Author Show, host Dean Karayanis and a team of correspondents bring you the people who build the time machines.
October 18, 2021 - America's only bachelor president has had whispers about his relationship with a certain vice president for almost two centuries. But were they more than friends, and why does the answer matter in 2021?Our time machine travels back to the pre-Civil War period, to delve into the personal lives of our 14th president, James Buchanan, and his roommate William Rufus King, the 13th vice president -- a pair that has long been the target of snickering, insults -- and more recently, of celebration.Our guide on this journey is a historian, not a gossip columnist. Thomas Balcerski and he brings us Bosom Friends: The Intimate World of James Buchanan and William Rufus King. Tom is a presidential and political historian at Eastern Connecticut State University, as well as a contributor for CNN, NBC Connecticut, and Made by History, the Washington Post's history blog. Find him on social media at Twitter, Instagram, Facebook and LinkedIn.Special thanks to presidential historian Louis Picone for submitting a video question for this interview. Louis has appeared on the History Author Show three times for his books Grant's Tomb: The Epic Death of Ulysses S. Grant and the Making of an American Pantheon, as well as the bookenders Where the Presidents Were Born: The History & Preservation of the Presidential Birthplaces and The President is Dead! The Extraordinary Stories of the Presidential Deaths, Final Days, Burials, and Beyond.
 October 4, 2021 - Theodore Roosevelt is invoked in contemporary politics so often, it's easy to forget that he died in his bed 100 years ago. So who was the real flesh-and-blood man, and what would he think of his evolution into a mythical folk hero?Our time machine travels back, to meet the real TR with Michael Patrick Cullinane, author of Theodore Roosevelt's Ghost: The History and Memory of an American Icon, winner of the coveted TR Book Prize.Michael Patrick Cullinane is professor of U.S. history at Roehampton University in London, and the author of previous books, as well as the upcoming title Remembering Theodore Roosevelt: Reminiscences of his Contemporaries. He also hosts The Gilded Age & Progressive Era podcast. Find him on Twitter and LinkedIn.
September 20, 2021 - In 2020, we saw one what was long called impossible: Peace deal after another between Arab states and Israel in the Abraham Accords. What do the leaders of these nations see for the future, and how can we foster it by better understanding the past?Joel C. Rosenberg has seen history unfold firsthand and spoken personally to the men changing their corner of world by beating swords into plowshares. Joel's latest book after a string of New York Times bestselling novels and non-fiction books is Enemies and Allies: An Unforgettable Journey inside the Fast-Moving & Immensely Turbulent Modern Middle East.In it, Joel shares exclusive, never-before-published quotes, insights, and analysis from his conversations with some of the most complex and controversial leaders in the world including Benjamin Netanyahu (who he worked for as a strategist), Saudi Crown Prince Mohammed bin Salman, Egypt's President Abdel Fattah el-Sisi, Jordan's King Abdullah II and many others.Visit JoelRosenberg.com or check out Joel's Fast Traffic Blog where he track "events and trends in Israel, the U.S., Russia and throughout the Epicenter (the Middle East & North Africa)." He's also editor-in-chief at All Arab News and All Israel News. His social media accounts are at Twitter, Facebook and LinkedIn.
Sep 6, 2021 - Our time machine travels back to a bright morning that turned dark, when ships of all sizes answered cries for help to evacuate Lower Manhattan after terrorists flew planes into the Twin Towers. Our guide on this journey is Jessica DuLong who bring us, Saved at the Seawall: Stories from the September 11 Boat Lift.Jessica DuLong is an award-winning author, journalist, historian, ghostwriter, book collaborator, proposal doctor, editor, writing coach, and a marine engineer as well. Her previous book is My River Chronicles: Rediscovering the Work that Built America; A Personal and Historical Journey.Visit JessicaDuLong.com for more, or follower her on Twitter, Facebook, and Instagram. For more on 9/11, check out the History Author Show interview with Governor George Pataki about his book, Beyond the Great Divide: How a Nation Became a Neighborhood.
August 23, 2021 - Everyone has heard the timeless music of George Gershwin, but we may never have heard it in quite the same way without the love of Gershwin's life, Katharine Faulkner Swift, who he nicknamed "Kay." Mitchell James Kaplan brings us their Jazz Age romance in his novel, Rhapsody. In it, we meet a restless society wife who attends a concert that changes her life and the face of musical theater. The song is Rhapsody in Blue, composed by the young genius, Gershwin.Mitchell James Kaplan earned his BA with Honors in English Literature at Yale, where he won the prestigious Paine Memorial Prize. His previous novels are Into the Unbounded Night, and, By Fire, By Water. Visit him at MitchellJamesKaplan.com, and on the major social media platforms where you can find me as well: Twitter, Instagram, Facebook, LinkedIn.
 August 9, 2021 - In this episode, we toss the keys to our time machine into the hands of Lincoln historian Jason Emerson, who I welcomed for Q&A about his book Mary Lincoln for the Ages and several other titles related to the 16th president and the First Lady. Jason's guest hosting our interview with Michael Burlingame about An American Marriage: The Untold Story of Abraham Lincoln and Mary Todd. James McPherson of the New York Review of Books says that Dr. Burlingame "knows more about Abraham Lincoln than any other living person." He holds of the Chancellor Naomi B. Lynn Distinguished Chair in Lincoln Studies at the University of Illinois-Springfield, and is the author of several books on Honest Abe, including the two-volume Abraham Lincoln: A Life.
July 26, 2021 – You may not have heard the name Wolf the Quarrelsome. But once you meet this bold, Irish warrior — and the woman who risked her life to build his spy ring — you'll never look at Ireland quite the same way. In this episode, our way-back machine travels ten centuries into the past, as Viking invaders storm his island, and Wolf mounts a 15-year resistance campaign, climaxing in arguably the most decisive battle of the Middle Ages: The Battle of Clontarf.Our guide on this journey is novelist Lt. Col. Thomas J. Howley who brings us Wolf of Clontarf: The Irish, the Vikings and the Foreigners of the World. Howley is a retired U.S. Army officer-turned-civilian operational intelligence analyst supporting U.S. government Defense and Federal Law Enforcement agencies. Meet him and his Irish wolfhound at TJHowleyBooks.com.
 July 12, 2021 - Imagine you're Jewish during the Second World War, but safely in bed an ocean away from Nazi Germany, secure in the vastness of Canada. Would you march into the heart of the Third Reich, risking your life to stare down Hitler's war machine, for a country that didn't consider you a fully loyal and equal citizen?In this episode, we meet the heroes that Canadian Prime Minister Mackenzie King said faced a "double threat" from Axis evil: Not just Fascism, but their survival as a people. Our guide on this journey is Ellin Bessner, a professor of journalism at Centennial College in Toronto and the author of Double Threat: Canadian Jews, the Military, and World War II.Although Canada had turned away European Jews desperate to escape the rising tide of anti-Semitism -- and while those already in Canada found doors to many jobs and universities slammed in their faces -- when war came, an huge numbers answered the call to fight, defying bigotry and earning valor that has been shamefully forgotten.Ellin also hosts the CJN Daily, a podcast from The Canadian Jewish News. Visit her at EllinBessner.com or on social media at Twitter, Instagram, Facebook, and LinkedIn.
June 28, 2021 - We all know the name of John Henry "Doc" Holliday, but who was he in that lifetime beyond the fences of the O.K. Corral, standing guns drawn with Wyatt Earp? Our time machine travels back to meet this icon of the Old West, before and after his moment of destiny in Tombstone, Arizona, at the O.K. Corral.Our guide on this journey is Victoria Wilcox, who brings us The World of Doc Holliday: History and Historic Images. Victoria Wilcox is founding director of Georgia's Holliday-Dorsey-Fife Museum and the brains behind the documentary In Search of Doc Holliday. She also authored The Saga of Doc Holliday trilogy, featuring the historical fiction novels Southern Son, Dance with the Devil, and Dead Man's Hand. True West Magazine named her the Best Historical Western Novelist and her debut novel earned Georgia's Author of the Year Award.Visit our guest at VictoriaWilcoxBooks.com, or on the social media outlets Twitter, Instagram, Facebook and LinkedIn.
June 14, 2021 - In 1982, the military junta in Buenos Aires had an idea to boost its sagging popularity: Invade the Falkland Islands, a British territory that Argentines called Las Malvinas. Only 60 Royal Marines stood in the way, 8,000 miles from home and cut off from support.In this week's episode, we bring you "the book they said couldn't be written about the battle that they say never happened," debunking the conventional wisdom that those Marines surrendered without a fight. That narrative does injustice their heroic defense as well as the price paid by the Argentines thrown into a war by leaders who cared little for its soldiers, and sailors on ships such as the doomed ARA Belgrano.Our guide on this journey is Ricky D. Phillips, who brings us The First Casualty: The Untold Story of the Falklands War. His second book invokes the capital of the Falkland Islands and the soldiers of Argentina writing home, telling a very different story than their government's sunny propaganda tales of victory. That's Last Letters from Stanley: The Unpublished Argentine Battle for the Falklands.Visit Ricky Phillips at his military history blog, Making History, or find him on Twitter, Instagram, Facebook, LinkedIn.
 May 31, 2021 - The United States of America goes to great lengths to recover the remains of those who fall in battle, to offer a headstone, a finally resting place that loved ones can visit to honor their sacrifice. But what about those who fall and cannot be identified? In this episode, our time machine welcomes aboard readers ages 7 to 97, with a book that's perfect for Memorial Day.Since 1937, an elite body of guards began the round-the-clock vigil that continues to this day, steeped in tradition, and dedicated to honoring our nameless war dead. Our guide into one of the most sacred places in the United States, within Arlington National Cemetery, is Jeff Gottesfeld who brings us the illustrated history, Twenty-One Steps: Guarding the Tomb of the Unknown Soldier. You can find him at JeffGottesfeldWriter.com, as well as on Twitter, Instagram, Facebook, LinkedIn.Gottesfeld is a novelist, playwright, screen-and-TV writer whose work (including The Tree in the Courtyard: Looking Through Anne Frank's Window) has earned awards from the American Library Association, the Writers Guild of America, and the National Council for the Social Studies. Matt Tavares is the author-illustrator, who has brought his talents to many previous books including Henry Aaron's Dream, There Goes Ted Williams, Becoming Babe Ruth, and the New York Times bestseller Dasher. Find him at MattTavares.com, Twitter, Instagram, Facebook, YouTube, Google+.
 May 17, 2021 - When we think of George Washington, we see him carved onto Mount Rushmore -- above all of us and certainly above anything as oily as politics. But how did he get up there? Joining us to shine new light on the warrior-statesman's career from a mere state legislator to the single most dominant force in the creation of the United States, is David O. Stewart, who bring us  George Washington: The Political Rise of America's Founding Father.Special thanks to Lindsay M. Chervinsky, Ph.D, who submitted a question for David about Washington's biggest regrets. Watch or listen to our conversation about her book, The Cabinet: George Washington and the Creation of an American Institution.We previously caught up with David O. Stewart to chat about his books: Madison's Gift: Five Partnerships that Built America American Emperor – Aaron Burr: The Man Who Shot Alexander Hamilton The Lincoln Deception (A Fraser and Cook Historical Mystery)Also check out: Impeached: The Trial of President Andrew Johnson and the Fight for Lincoln's Legacy and the documentary Going to the Devil: The Impeachment of 1868, presented by The Great Courses at Hunter College.
May 3, 2021- Who was the Roman general Marc Antony before he became a legend, before he rose as a man in full, forever linked in history with Cleopatra? We'll meet a boy struggling to redeem his disgraced family name in this week's novel, Antonius: Son of Rome. It's book one in Brook Allen's Antonius Trilogy, followed by Antonius: Second in Command and the conclusion, Antonius: Soldier of Fate.Brook Allen introduces us to this historic figure before sculptors and Shakespeare got their hands on him, sharing her passion for ancient history, and redeeming a man whose enemies have had their say for 2,000 years.Brook Allen earned a B.A. from Asbury University and a Master's at Hollins University with an emphasis in Ancient Roman studies, so she has the grounding in facts to really bring this story to life. Visit her at BrookAllenAuthor.com and find her on Twitter or Facebook.Special thanks to Tonya Mitchell for recommending The Antonius Trilogy. You can find that interview in the archives, where we discuss her Nelly Bly novel, A Feigned Madness.
April 19, 2021 - How did the trauma of the First World War follow a baseball legend home, sending both his game and his life into downward spirals? Returning to introduce us to this tragic Hall of Famer is Jim Leeke, who brings us The Best Team Over There: The Untold Story of Grover Cleveland Alexander and the Great War.Grover Cleveland "Pete" Alexander is a legendary name in baseball, but a key factor in his career -- months of service as an artillery sergeant in the Great War -- has been overlooked.  Jim is a contributor to the Society for American Baseball Research Baseball Biography Project, as well as the writer or editor of several books on U.S. and military history. Visit our archives wherever you're watching or listening now for my previous conversations with Jim Leeke. Howell's Storm: New York City's Official Rainmaker and the 1950 Drought Nine Innings for the King: The Day Wartime London Stopped for Baseball, July 4, 1918 From the Dugouts to the Trenches: Baseball During the Great War Matty Boy: A Civil War Novel for Young ReadersFollow Jim on Twitter at the handles @JimLeeke and @WW1Baseball.
April 5, 2021 - How did the general who saved the Union and served two terms as president, earn so much love from the nation that they memorialized him with what's the largest mausoleum in the Western Hemisphere? We explore this story with Louis Picone in Grant's Tomb: The Epic Death of Ulysses S. Grant and the Making of an American Pantheon.Louis and I previously caught up to discuss his books Where the Presidents Were Born: The History & Preservation of the Presidential Birthplaces and The President is Dead! The Extraordinary Stories of the Presidential Deaths, Final Days, Burials, and Beyond. In Grant's Tomb, he examines how Americans memorialized one of the most significant leaders in history, and how that man defied a death sentence from cancer to write his epic memoir and provide for his wife and family.Learn more about our guest at LouisPicone.com, or connect with him across social media platforms LinkedIn, Facebook, Twitter and Instagram.
 March 22, 2021 - If you don't know the name Marion Miley, then prepare to meet someone you'll never forget. The young golfer had it all: brains, power, beauty, and a winning personality. It seemed only a matter of time before this 27-year-old phenom earned immortality on the links with a national championship.But fate had other plans. Three burglars cut Marion's life short in a botched robbery, just weeks before Pearl Harbor plunged the nation into war. With a war to fight and millions being killed, the death of even a beloved athlete quickly fell from the world's thoughts.Beverly Bell returns Marion Miley to her rightful spot as an inspiration in her meticulously researched novel about the forgotten tragedy, The Murder of Marion Miley -- a finalist for the 2020 U.S. Golf Association Herbert Warren Wind Book Award, the highest literary honor given by the USGA.It describes in vivid detail the young athlete who enchanted fans in Lexington, Kentucky, and the world over, who desperately needed some good news amid the troubles of the Great Depression. The book explores not just Marion's death, but the manhunt and trial to bring her killers to justice.Beverly Bell is an award-winning magazine and crime writer. Visit her at BeverlyKBell.com.
March 8, 2021 - What happens when a legendary historian aims his keen eye in the rearview mirror, examining the places, people, and experiences that made him a great storyteller? Well, when the historian is David Pietrusza, the answer is the rich, funny and poignant memoir Too Long Ago: A Childhood Memory. A Vanished World.Before returning us to the Amsterdam, NY, of Upstate New York in the 1950s and '60s, David Pietrusza wrote or edited a treasure trove of books and has appeared everywhere from C-SPAN and the History Channel, to ESPN and Fox Sports Channel, as well as too many fine radio shows to list. He is also featured on AMC's Making of the Mob: New York. It's easy to see why he's been called "one of the great political historians of all time."David Pietrusza has sat down with me to discuss four of his previous books, interviews which you can find in our archives or below. They are: TR's Last War: Theodore Roosevelt, the Great War, and a Journey of Triumph and Tragedy Rothstein: The Life, Times, and Murder of the Criminal Genius Who Fixed the 1919 World Series 1920: The Year of the Six Presidents 1932: The Rise of Hitler and FDR ― Two Tales of Politics, Betrayal, and Unlikely DestinyFor more, visit @DPietrusza on Twitter or DavidPietrusza.com.
February 15, 2021 - There has been no more noble fight in all of history than the one guaranteeing equal rights for formerly enslaved people.So how did America forget the Black congressman and a Civil War veteran president to ensure that all those Union soldiers hadn't died in vain -- and more importantly, that the words on those Reconstruction Era amendments to the Constitution guaranteeing rights to the freedmen, weren't just ink on the page, laughed at by marauding lynch mobs?In this episode, we meet this overlooked odd couple with Benjamin R. Justesen who brings us Forgotten Legacy: William McKinley, George Henry White, and the Struggle for Black Equality. Justesen writes, "William McKinley's role as a sincere friend and benefactor of African-Americans may be one of the best-kept secrets in American political history." He also introduces us to the inspiring Congressman White, whose skill as an orator -- and later as the founder of Whitesboro, New Jersey -- is the stuff of legend.Ben Justesen is a former journalist, teacher, and U.S. Foreign Service Officer whose previous book is George Henry White: An Even Chance in the Race of Life.  
February 8, 2012 - The U.S. Navy builds modern marvels: 100,000-ton hunks of metal that glide across the ocean rather than sinking like rocks. But how do they do it? The short answer is "computers." But it was Raye Montague who first designed a ship with that technology, doing so as a single mother during the height of the Cold War, and as a Black woman born into the segregated Little Rock of 1935. She literally let nothing stand in her way.We meet this inspirational trailblazer in Overnight Code: The Life of Raye Montague, the Woman Who Revolutionized Naval Engineering thanks Raye's son, David R. Montague, and his co-author, Paige Bowers, who  previously stopped by to chat about her debut book The General's Niece: The Little-Known de Gaulle Who Fought to Free Occupied France. You can enjoy that conversation in our archives wherever you're listening now.Paige Bowers holds a master's degree in modern European history and taught about French history and culture at Louisiana State University. David R. Montague earned a Ph.D. at Howard University and a BA at Morehouse College, both in Political Science, as well as an MA in Crime and Commerce at George Washington. He's the director of online learning and faculty mentoring at the University of Arkansas at Little Rock.. 
 January 25, 2021 - When George Washington accepted the responsibility of being the first president of a new nation, he felt the weight of history on his broad shoulders, knowing that every step he took, would set precedents for generations. So, how did he pick a team of advisers to keep his path straight on the long march to nationhood?We explore how he pioneered the presidential cabinet with Dr. Lindsay M. Chervinsky. She's a historian of Early America, the presidency, and government who brings us The Cabinet: George Washington and the Creation of an American Institution. Lindsay Chervinsky is Scholar in Residence at the Institute for Thomas Paine Studies at Iona College, Senior Fellow at the Robert H. Smith International Center for Jefferson Studies, and Professorial Lecturer at the School of Media and Public Affairs, George Washington University. She earned her Ph.D. in history from UC Davis.Find her at LindsayChervinsky.com, or on YouTube, LinkedIn, Facebook, Twitter, and Instagram, where you can also find the page for QuincyTheHistoryHound.Previous interviews on the period: David Head: A Crisis of Peace: George Washington, the Newburgh Conspiracy, and the Fate of the American Revolution Bob Drury and Tom Clavin: Valley Forge Peter Stark: Young Washington: How Wilderness and War Forged America's Founding Father Fergus Bordewich: The First Congress: How James Madison, George Washington, and a Group of Extraordinary Men Invented the Government
United States