Discover
Savoring Sweetness: The Walter Payton Podcast
Savoring Sweetness: The Walter Payton Podcast
Author: WGN-TV
Subscribed: 12
Played: 109
© WGN-TV, A TRIBUNE BROADCASTING STATION
Description
Look back at the life of Walter Payton, one of the greatest running backs, Chicago Bears and men of all time through the eyes of his teammates, family and friends.  Payton's son Jarrett sits down with Jim McMahon, Dan Hampton, Steve McMichael, Gary Fencik, Barry Sanders and others to put his prowess and passion in perspective. 
On November 1st, 1999 Walter Payton passed away at the age of 45. He died far too young, but Sweetness lived life to the fullest every day he was here. To celebrate the 20th anniversary of his passing, listen to stories from his brother Eddie, his agent Bud Holmes, the man who sculpted his statue at Soldier Field, longtime WGN photographer Ike Isaac and his son Jarrett in the final episode of Savoring Sweetness.
Only a handful of names are synonymous with the NFL's all-time rushing record. Walter Payton claimed the title from Jim Brown in 1984. Barry Sanders retired 1,458 yards short of Payton's mark in 1999, and Emmitt Smith rushed to the top of the list, where he still stands, in 2002. They never all played at the same time and their styles may have been different, but the Hall of Famers helped pace each other into the history books, raising the bar from one generation to the next.Jarrett Payton goes one on one with two of the greatest running backs to ever play the game in this week's episode of Savoring Sweetness: The Walter Payton Podcast.
Walter Payton treated his daughter Brittney like a princess. Whether it was taking her on a daddy daughter trip to the Mall of America, learning how to put her hair in braids, or just watching Eddie Murphy movies together at home, Walter's sweeter side came out around his baby girl.Losing him at such a young age was tough. Having to go through it all in the public spotlight wasn't easy either, but Brittney felt Bears fans warm embrace."He was ours. He was our dad. But, there was a piece of him that the entire city and his fans held, too. Just like they were there supporting him through everything. I felt like they were there supporting us. They wanted to know. They were grieving along with us. It was this special bond we all shared."
Walter Payton trusted Matt Suhey. He knew the Bears playbook. He knew the business world. Most importantly, he knew how much family mattered to Walter.When Walter passed, Matt became the executor of his will. To this day, he helps manage Walter's estate and his image and likeness, clearing the way for the Payton family's peace of mind Jarrett Payton calls Matt a father-figure. Hear why and how the Bears Super Bowl backfield formed their timeless friendship on Savoring Sweetness: The Walter Payton Podcast.
It wasn't love at first sight for Connie Payton. Not when it came to Walter or the city of Chicago. But the Southern belle fell hard for both after they opened up their hearts to her.Listen as Connie goes back in time to when she and Walter first met at Jackson State, the Bears brutal uphill battle through the late 1970's to reach the Super Bowl, Jarrett's bittersweet signing day, and the outpouring of support from fans across the globe when Sweetness passed away.
Dan Hampton
2019-10-0300:21:20
Name a better defense than the 1985 Chicago Bears. Pro bowlers at every level, back-to-back shutouts to start the playoffs and a historic Super Bowl smackdown of the New England Patriots Add in a Hollywood-like cast of characters ranging from Da Coach to The Fridge and you could tell stories all day. But Hall of Fame defensive end Dan Hampton puts Walter Payton at the top of his list.
Until Jim McMahon joined the Bears, Walter Payton was running an uphill battle. The "Punky QB" opened up a sometimes one-dimensional offense with his big and bold brains.
Walter Payton shared the sidelines with Gary Fencik for all but one of his thirteen seasons.The Bears hard-hitting safety had a soft spot for Sweetness from the very beginning. Whether it was a harrowing ride in Payton's black turbo Porsche, a form tackle that went too far or a half stick of dynamite on a racquetball court, Fencik always remembers Walter smiling.The Hit Man reminisces about those stories, the Bears quarterback carousel in the 1970's, the Doug Flutie era, Payton's penchant for breathtaking bear hugs and what made Sweetness so special on and off the field.
Kevin Kelly was in the middle of a late-night workout when he saw Walter Payton approaching.Afraid he had bothered the man Bears fans worshiped, Kelly readied himself to leave at a moments notice. Much to his surprise, Payton not only wanted him to stay, he asked if he'd be up for an impromptu training session. Kelly quickly agreed.Afterward, Sweetness handed the 17-year-old Barrington high schooler his number with an invitation to do it again. Kelly took the piece of paper, believing it was a generous parting memento.Little did he know that would be the beginning of a lifelong friendship.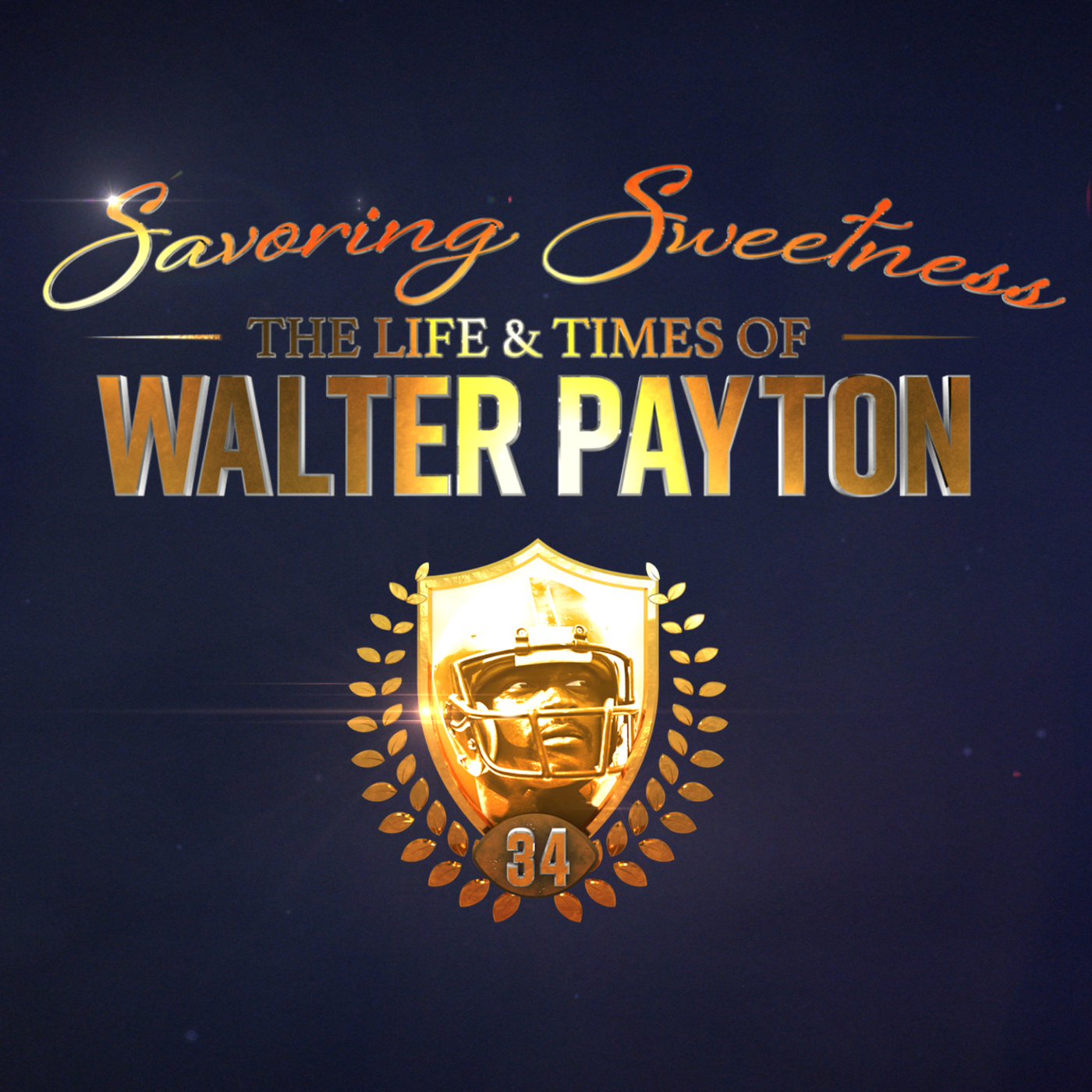 Steve "Mongo" McMichael shares his favorite Walter Payton stories - the first time they met, practice pranks, chasing Jarrett around the locker room and why he considers Sweetness to be the greatest football player of all-time.
United States