Discover
Montana Murder Mysteries
Claim Ownership
Montana Murder Mysteries
Author: KHQ-TV
Subscribed: 476
Played: 10,750
© Copyright KHQ-TV
Description
In a state with wide-open vistas and scenic wilderness, clues to an unsolved murder can disappear as quickly as footprints in the falling snow. Montana Murder Mysteries is a podcast brought to you by ABC FOX Montana. Missoula-based journalists Blake Simonson and Angela Marshall explore cold case homicides with up-to-date reporting and firsthand interviews with investigators. Visit abcfoxmontana.com to see photos, additional information and sources for each episode.
It's time to get to know your hosts! Blake Simonson and Angela Marshall open up about their careers, childhoods, and how they ended up hosting a true crime podcast.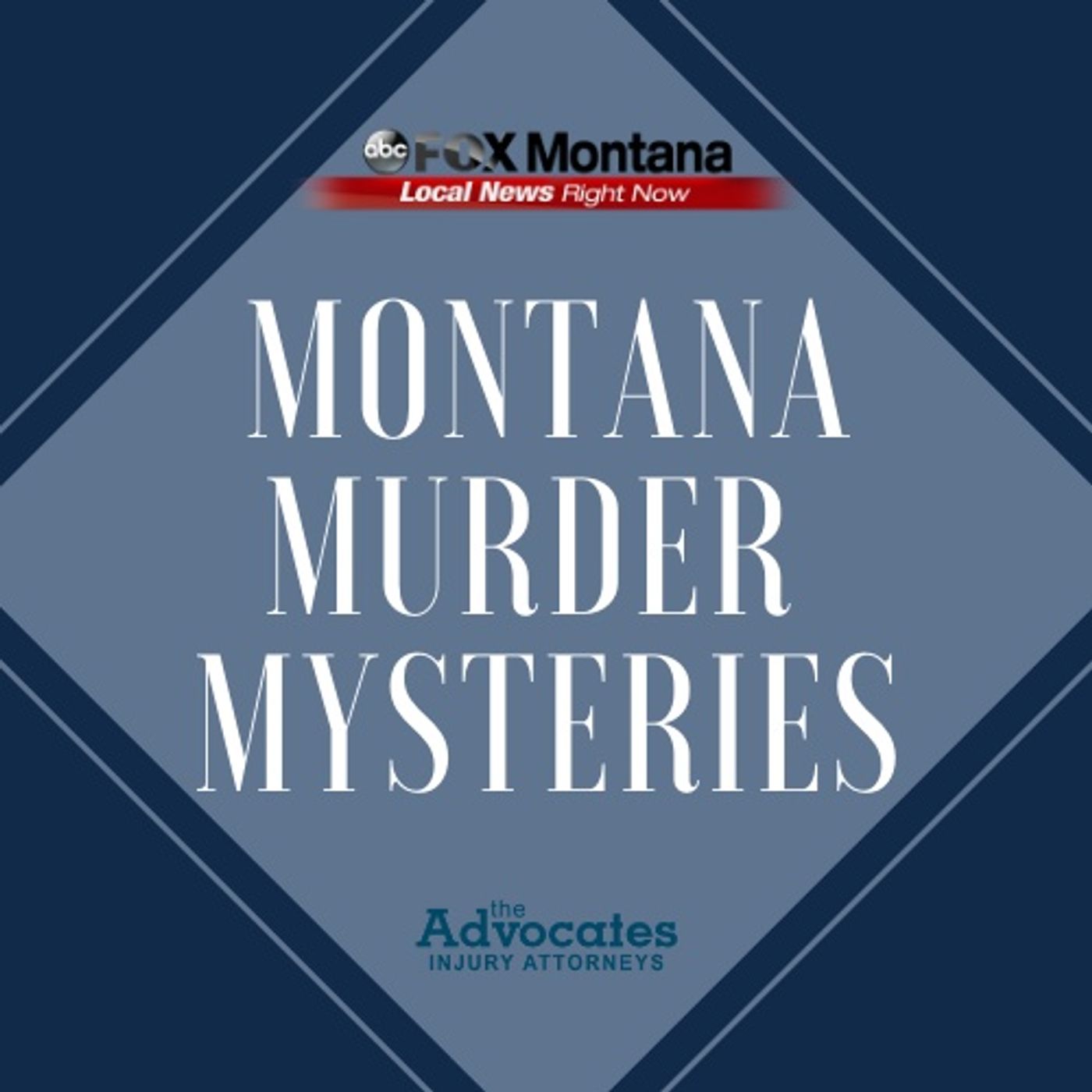 As the Missing and Murdered Indigenous Persons movement gains momentum in the U.S., we take a look at some of the underlying issues and how someone can vanish even if they're standing right in front of you.
A fisherman in Montana reels in a gruesome catch in 1970. The headless, armless, and legless torso sends law enforcement on the hunt for a killer with a craving for human fingers.
This week we give you a sneak peak into a case that rocked Montana in 1970 as satanic panic spread to the Treasure State when a headless human body is pulled from the Yellowstone River.
This week, we bring you an update on a murder trial we've been following throughout our series and we speak with the family about their frustrations as the trial keeps getting pushed back
What began as a mundane day in March of 1974 turned out to be anything but when two Helena men made a horrific discovery. Concerned about the welfare of their friend, 61-year-old Israel Goss, they found the hard-working and well-to-do business owner lying facedown on the floor of his saw and knife sharpening shop on Euclid Avenue in Helena. Blood everywhere. His head smashed in from several hard blows from a hammer. His throat slit. And the killing of Goss has remained unsolved ever since, at least to members of this Montana community.
This week, hosts Angela Marshall and Blake Simonson give you a sneak peek at the 1974 murder of Israel Goss. The 61-year-old was found beaten to death with a hammer and his throat was slit. And it's a cold case that remains unsolved for members of the Helena community to this day.
A night of celebration takes the darkest of turns when the body of a 34-year-old single mother is found inside the trunk of her burning car in Billings in the year 2000. We take a look at the timeline of the night, possible suspects, and theories in this week's episode of Montana Murder Mysteries
This week, we bring you a sneak peek into the decades old case of Jeanette "Charlie" Atwater, who went missing during a night out with coworkers and was found dead inside the trunk of her burning car in Billings, Montana in 2000.
It's a case from the 1950's that would become so cold that more than half-a-century would pass before it could finally be solved: The Lovers' Lane Slayings. Last week on 'Montana Murder Mysteries,' after combing through old newspaper clippings and speaking to both the Cascade County Sheriff and the lead detective on this case, Podcast Hosts Angela Marshall and Blake Simonson revealed more about the tragic shooting deaths of 18-year-old Lloyd Duane Bogle and 16-year-old Patricia Kalitzke outside of Great Falls in 1956. Decades later, a fresh pair of eyes and a more thorough look at the evidence would point investigators to the discovery of a sexual assault-- a crime too taboo to talk about for the time. But it's this knowledge of the sexual assault that would lead investigators down a new path of tracking down a suspect. How new DNA technology was used to close the file on what may be the oldest cold case in the country: "The Lover's Lane Slayings.' Here is Part Two.
In the Season 5 Premiere of our award-winning podcast, Angela Marshall and Blake Simonson open the files on a now-solved cold case that has recently made national headlines: the 19-56 'Lovers' Lane Slayings.' Joyful Patricia Joyce Kalitzke, 16, and her handsome Airman boyfriend, Lloyd Duane Bogle, 18, were found on a dirt trail that followed the Sun River near Wadsworth Park outside of Great Falls. The couple had been shot to death execution style. And the suspect seemingly slipped away somewhere in Montana or beyond. In the first of this two-part podcast, they speak with the lead investigator on this case and sift through old newspaper clippings to take you back to the murder and the initial investigation and to learn just why the case remained cold for six-and-a-half decades.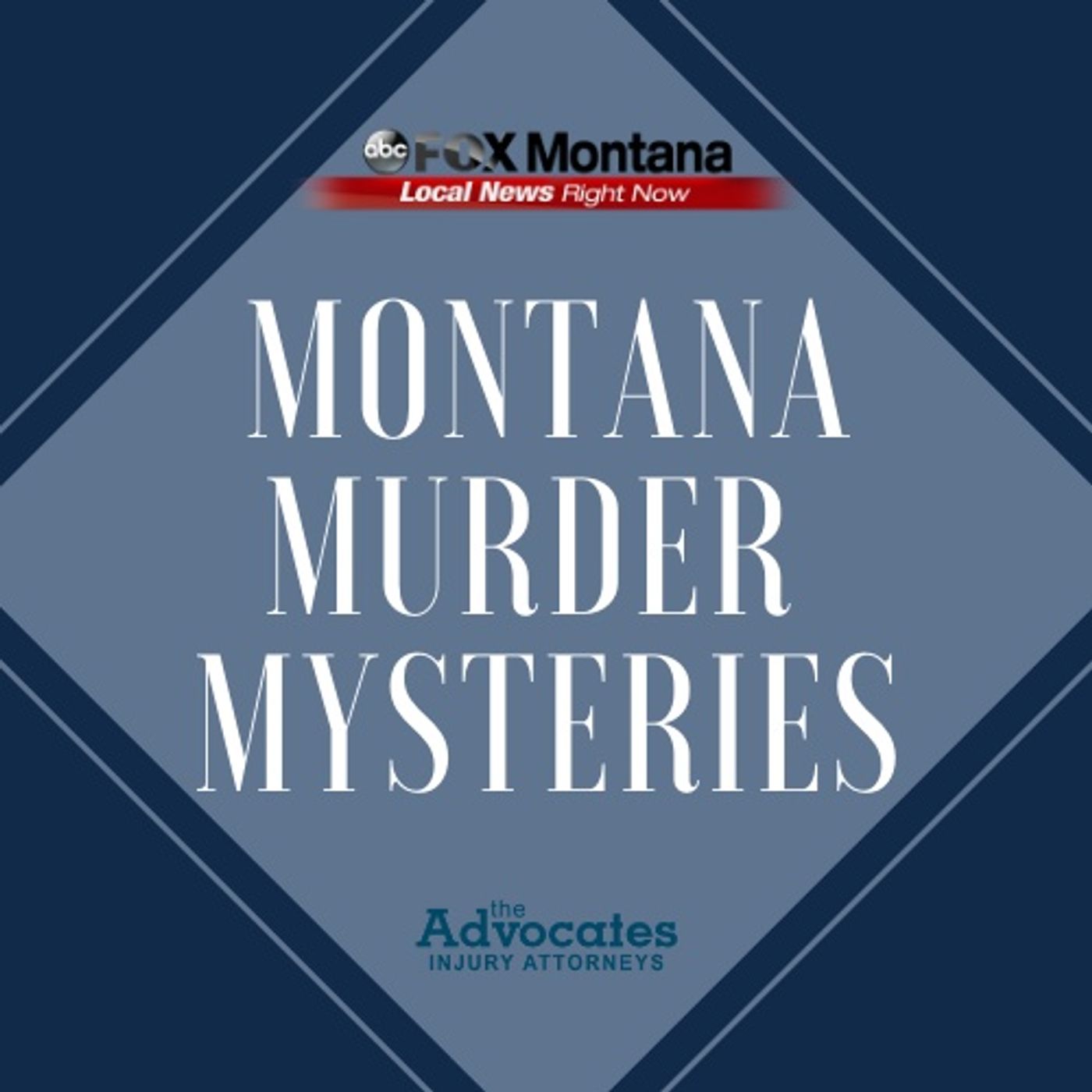 On February 24th, 2021, friends and family members gathered for a memorial walk in honor of Kymani Littlebird on what would have been his 20th birthday. Kymani was found dead out by a small pond on the Northern Cheyenne on June 25th, 2020. A subsequent investigation by the BIA found no signs of foul play in his death and the coroner ruled his death a suicide. But his family vehemently disputes that conclusion and continue to cry out for justice.
Hosts Angela Marshall and Blake Simonson bring you 'breaking news' of what is believed to be one of the oldest cold cases in the country, now solved using forensic genetic geneology testing. And it's a cold case that originated in Montana.
A trip through Glacier National Park takes a turn for the worst for one traveling couple. Now retired FBI agents are searching for their killer
This week we take a look back at one of our first cases where a woman was stabbed to death in her own home.
The Missoula County Sheriff's Office has identified the remains of a woman found nearly 36 years ago near Crystal Creek. The woman, formally identified as Christy Crystal Creek, is now known as Janet Lee Lucas, 23, of Spokane. Christy Crystal Creek was long thought to be a victim of Missoula serial killer, Wayne Nance. Is that now still the case?
We revisit some of our first cases as we take a break between seasons. This week, we take a look back at our very first case
In our final episode of season four, we bring you a sneak peak at two of the cases coming up on season five and we hear from Lewis and Clark County Sheriff Leo Dutton about theories surrounding the murder of Pamela Dorrington.
This week we bring you an update on one of our older cases and what you can do to help honor the victim's memory.
It's a secret kept hidden in the South Hills of Helena for more than five decades: who shot and killed Cleve Hal Harrigfeld, a genuinely kind and well-liked 19-year-old man from Townsend in 1969? The death of Cleve is still a vivid memory today for his older brother, Mike Harrigfeld. Along with Mike, Evening Anchor Angela Marshall speaks to current Lewis and Clark County Sheriff, Leo Dutton, who opens the case files and helps unravel how officials believe Cleve died.
United States