Discover
Soul Fire Wisdom
Claim Ownership
Author: Kate Olson
Subscribed: 2
Played: 12
© Copyright Kate Olson
Description
Soul Fire Wisdom is a weekly live show steamed via Streamyard.com and then added as a podcast. It focuses on change and transformation and the journey we all take as humans in finding our path and purpose through our soul passions. Kate interviews guests who have followed their unique path and can share the wisdom gained on that journey, as well as, personal experiences. Kate is a Holistic Life Coach, Hypnotherapist and NLP Practitioner who blends knowledge from a range of alternative and traditional modalities to help clients find their path, purpose and peace, She is committed to empowering the creative expression and voice of her clients. Kate calls herself a "Change Adventure Navigator" and loves to guide clients on their journey to joyful living and alignment with their authentic, unique self. She is Owner of Soul Fire Wisdom Coaching and Hypnotherapy. She previously hosted "Embrace Change with Kate" for two years on Contact Talk Radio. Episodes can be found at
www.Soulfireradio.com
. Soul Fire Wisdom can be found on Soul Fire Radio website,
https://www.soulfireradio.com
, as well as, Spreaker.com and other hosting platforms. Kate is a Speaker and Author in addition to a radio and podcast host. The show airs weekly on Tuesdays at 3:00 PM Pacific time.. Listen Live or on your own time to podcasts. Videos are available on YouTube. Please tune in, like, follow and download episodes.
https://www.youtube.com/channel/UCk308Cedse7Y_gxmjYFGZMQ
Kate interviews Dara Wagner: Reiki Master & Energy Healer, Photographer, Writer & Sculptor of Life. We will talk about her journey from depression and chronic illness to health & joy. From the brink of suicide after decades of severe Crohn's Disease and C-PTSD, Dara has transformed through a combination of energy work and a self-developed mindfulness practice. This ongoing experience led her to understand how much personal power and agency we really have in our lifes. We will find out more about this journey and her life now. Tune in for an inspiring and informative show.
Kate interviews Rae Ann Hall. Rae Ann Hall owns an insurance agency, is the founder of a women's networking group & a 501 (c) (3) non-profit to help young women overcoming abuse and adversities and she facilitates workshops for support groups, and corporations. She is also an author and podcaster. Her podcast "The Optimistic Choice" can be found on Spotify, Apple, and Google Podcasts. Rae Ann grew up in Southern California and has been living in Washington State for the past 20 years. When she is not busy with everything else, Rae Ann is also a wife & Mom.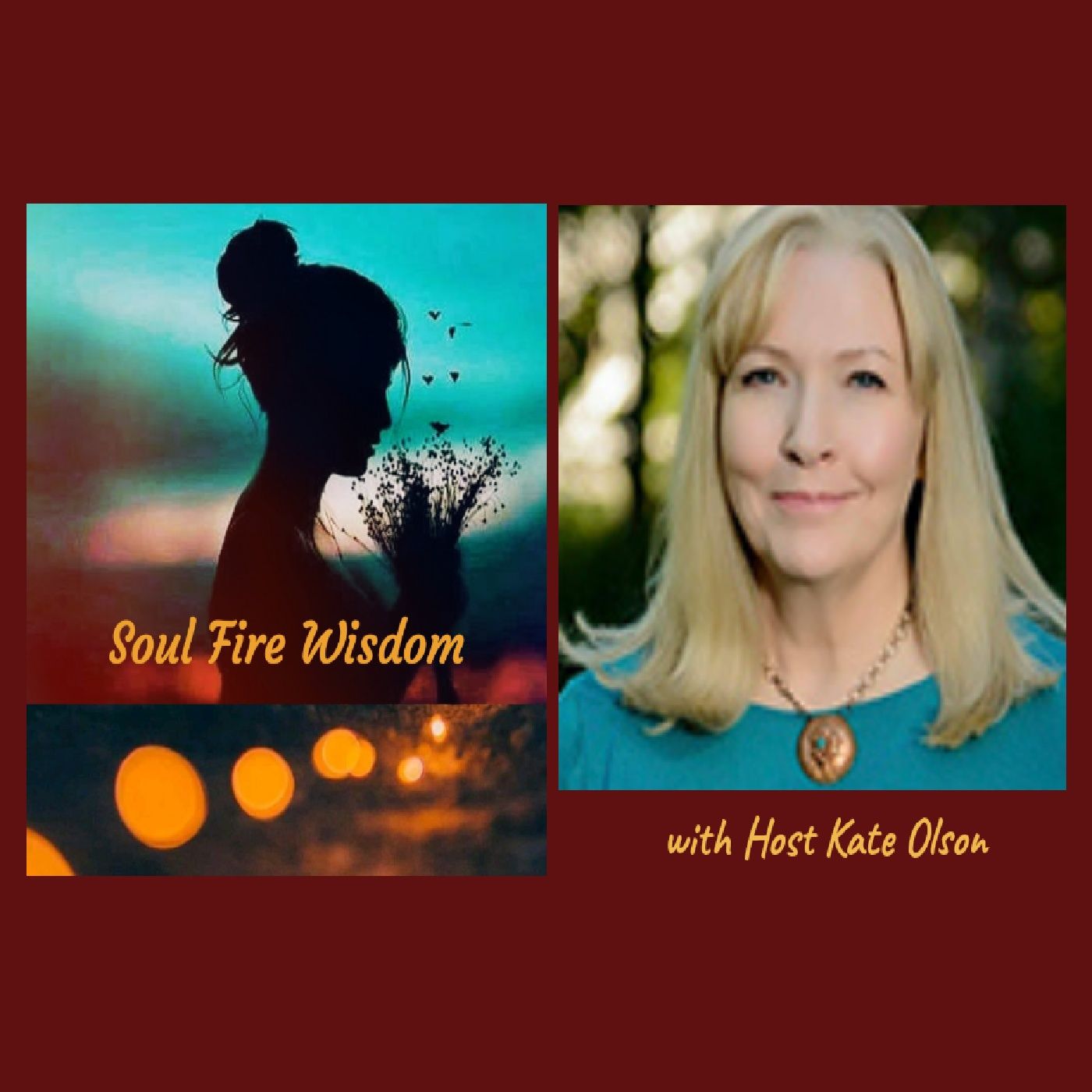 Kate interviews Coralee Kulman, a Coach, Author, Teacher, & Speaker. Coralee calls herself the Come Alive Coach and is the author of a three books, her Come Alive trilogy released in April 2021. She is Certified in Neuro-Linguistic Programming & Life Coaching and has a wealth of life experiences, to help her clients achieve results. Through her Come Alive register program & Personal Empowerment Process® coaching system she turns the negative thinking, people and events in clients' lives into life-changing positives. Tune in for an informative & inspiring show.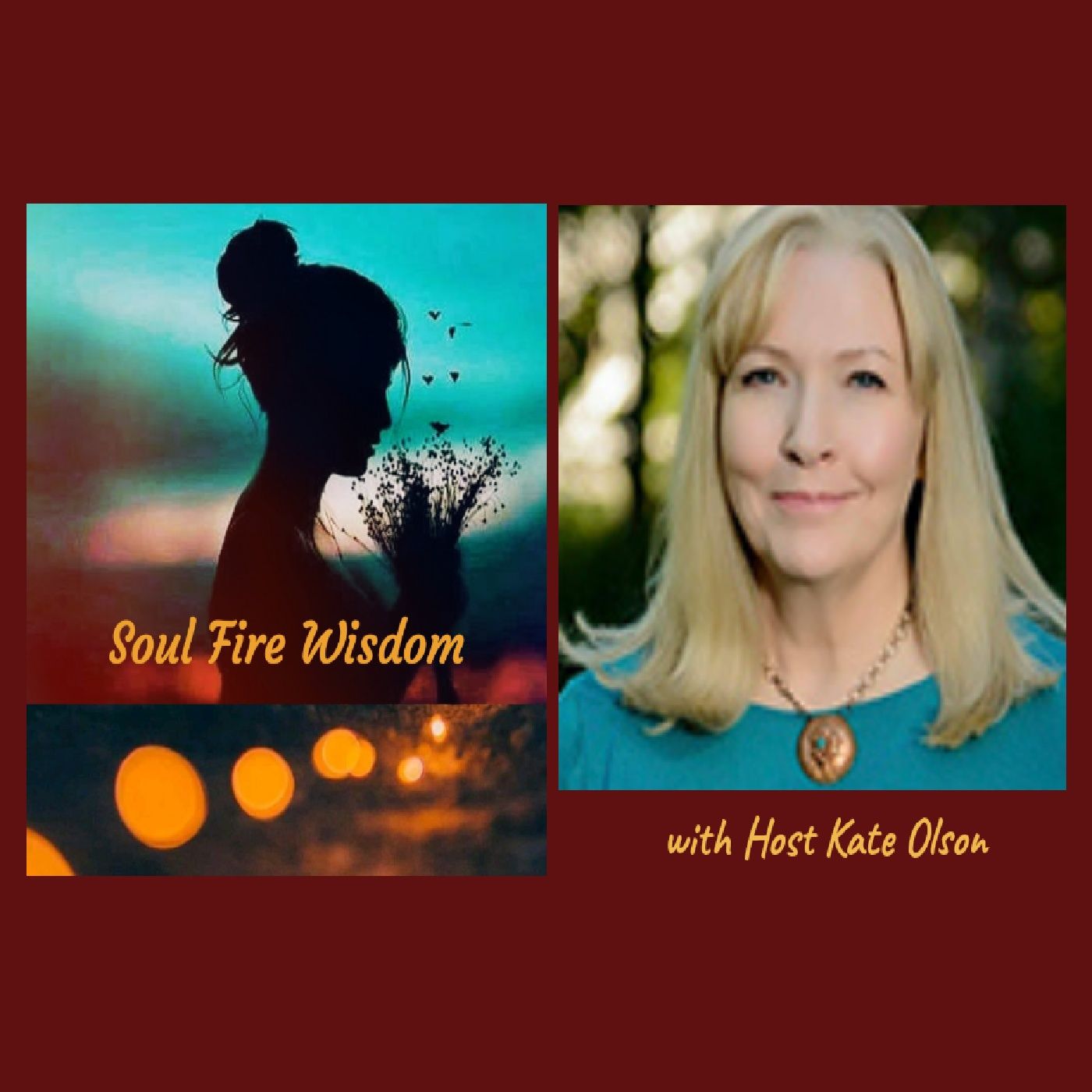 Kate interviews Victoria Sexton, financial coach and a believer in abundance, gratitude and investing in yourself. She helps successful women make their money effortless, so that they can stop stressing and achieve their goals. She provides her clients with straight-talk financial information, education and strategies that give them the confidence to take control of their financial future. Tune in for an informative and inspiring show.
Kate interviews, Emily Lewis, a singer/songwriter/producer and truth seeker living in Soquel, CA. Emily creates different genres of music including what she calls "indie dream folk", downtempo electronica, medicine music and lullabies. Emily believes in the power of sound and music to transform and inspire. She hopes that her music will take you into a deeper feeling state giving you permission to heal, transform and express your inner gold! We will talk about her journey, her songwriting process and find out how she creates the magic! Tune in for an inspiring show.
A Year of Covid-19 - Review & Outlook for the Future! With Edie Weinstein, Davina Lyons, Dr. Nancy De Andrade, Dr. Tina Huang, Frank King, Dr. Anna Margolina & Brett Dupree Kate hosts & moderates a group discussion looking at covid-19 year onto our collective and individual experiences. We have all experienced this year of Covid-19 and the global pandemic together with a myriad of challenges. Some that have been similar to others and some that have been uniquely our own. The panel will discuss how they were impacted over the past year in they own lives and how they coped. We will also share our thoughts and outlook for the future taking into consideration what we have learned over the past year, as well as, any positives or silver linings the year may have left in it's wake. Tune in for a heart-felt, lively and thoughtful discussion.
Karen Koenig is an Author, Speaker and Financial Advisor with over 30 years' experience in male dominated industries including the military, aerospace, and finances. She became a financial advisor and her own boss 5 years ago. She specializes in sharing her expertise with women entrepreneurs and emerging leaders to help them understand their money and grow her businesses.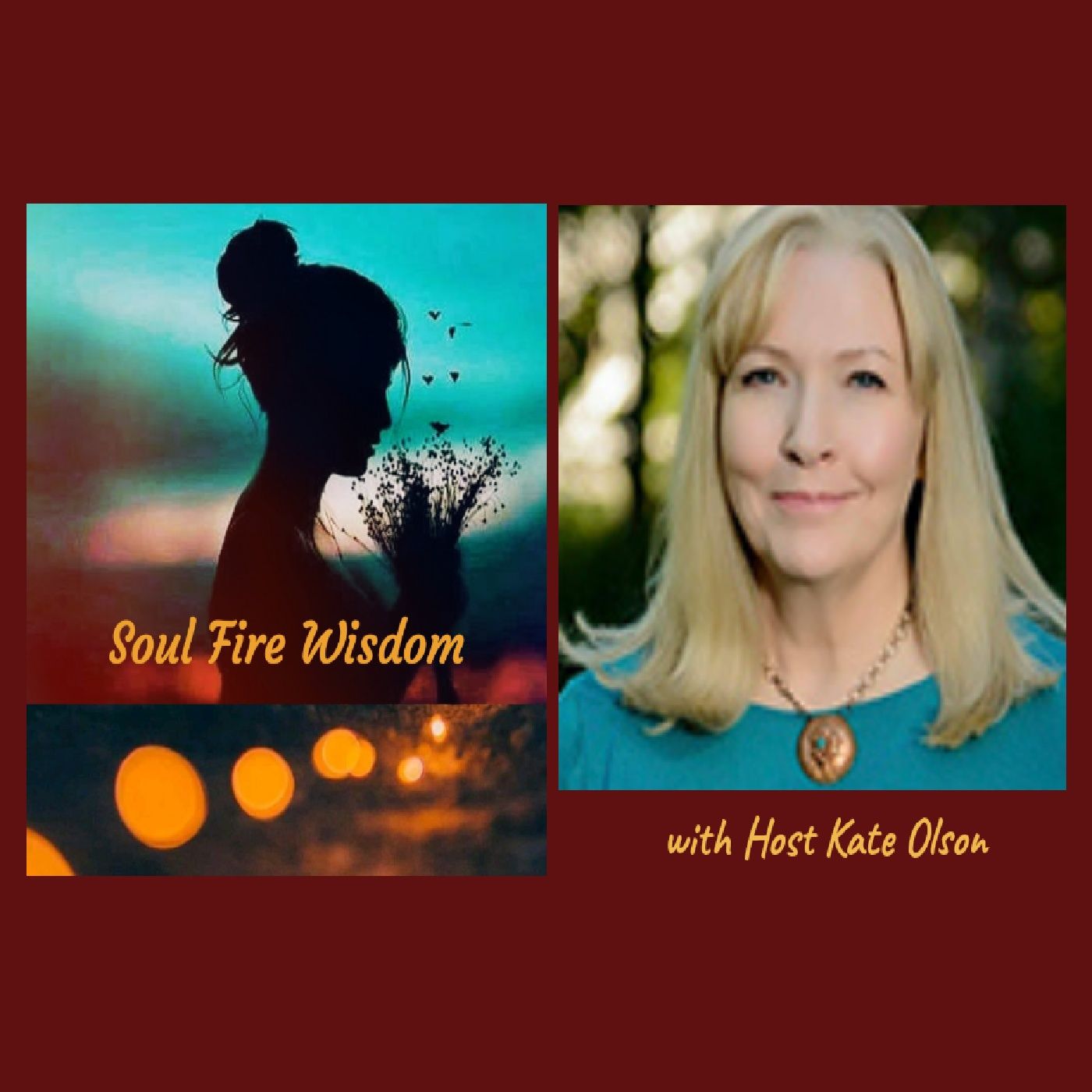 Kate interviews Dr. Yvonne Kaye, Mother Grandmother, Story teller, Humorist, known as a Queenager. Dr. Yvonne Kaye has been in the field of human service for over 65 years. She is known nationally and internationally for her work in bereavement, mainly with parents who have lost children to death. Gifted with the ability to listen, she is a perpetual student of people, their courage, their resilience and humor. She is an Addiction counselor and uses her own background to understand human behavior.. Though she is 86 years young she is still living life vibrantly. Tune in foe an inspiring show.
Kate Interviews Krista Herring, an independent Singer/Songwriter. She is a California Native now living in the Oregon. Krista is an intuitive and soulful songwriter, believing deeply in the power of music to transform and heal. Her songs are soulful prose set to the beat of an acoustic guitar and delivered with her powerful and captivating vocals. We will talk about her journey, her process & the impact she hopes to make with her music. Tune in for fun and inspiring show.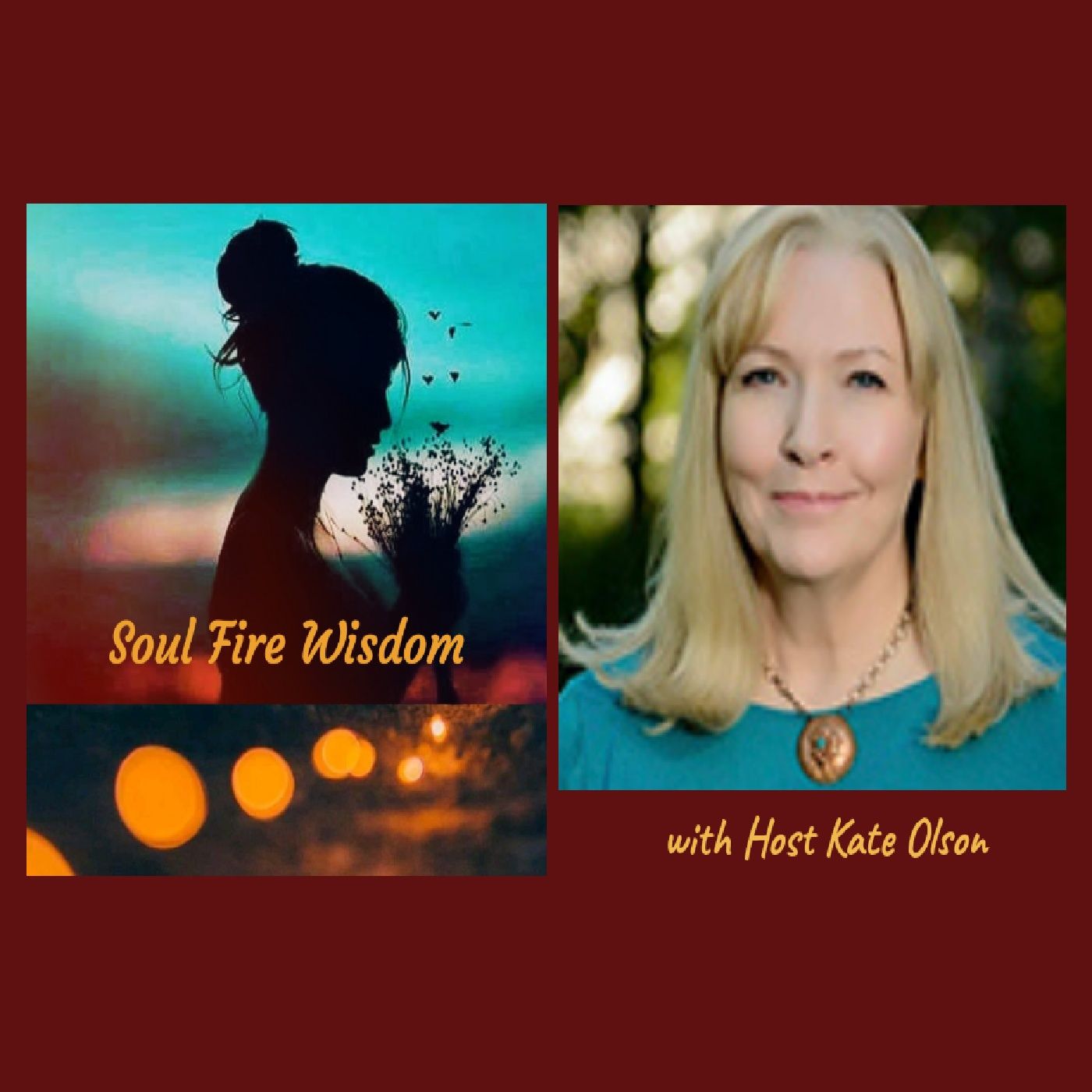 Kate Interviews Victoria Marie Gallagher, Well-Known Hypnotist and expert in the Law of Attraction, Speaker, Author & Podcast Host. We will talk about Victoria's most recently released book, Manifesting Your Soulmate Using the Law of Attraction. We will find out about her journey, mission and methods and maybe a secret or two. If you are still looking for "the one", join us for some great tips and info..
Special Broadcast Panel Discussion - Bias to Bigotry - Causes & Solutions for Moving Forward with Dari Arrington, En-May Mangels, Bettina Carey, Angela Marshall, Jim Kellner, Davina Lyons, Alex Montoya, Dr. Melissa Bird, Michael S. OdenKate presents & moderates a special broadcast 2-hour panel discussion. With a diverse & brilliant multi-racial panel of motivated and articulate guests we will talk about some of the top issues and concerns facing our nation today with regard to racial, ethnic and cultural equality & opportunity. The focus will be on some of the causes of current inequities and solutions for moving forward. Questions and comment via live stream chat are welcome. Join us for a lively discussion.
Kate interviews Steven Phillip Werner, Speaker, Event Creator & Business Coach with a passion for empowering entrepreneurs to give a voice to their vision and make money too. Steve left the corporate world six years ago and since then has spoken over 200 live and virtual stages, held 63 sold out events and created 138 presentations for himself and clients. We will find out more about these accomplishments and his secrets. We'll talk with Steve about his journey, his mission & his methods. Tune in for some great info and some inspiration.
Kate interviews Claire Candy Hough, #1 Amazon bestselling author, CEO and creator of Angel Healing House established in 2003, Host of her weekly Angel Healing House Radio Program - now in its 9th year, a Reiki Master/Teacher having attuned hundreds of Reiki Practitioners and Master/Teachers around the world. She is an angelic Walk-In, Angel Ariel. Claire Candy/Angel Ariel is the human representative of an angelic family in Spirit called, "The Posse of Angels", and their mission is to aid in Earth's ascension by inspiring, uplifting, enlightening humanity to live from their Divine eternal natures. Tune in to find out about her journey, her work and bring your questions via chat.
Kate interviews Terry Marie, also known as The Angel Lady. Terrie Marie does angel readings and other spiritual practices. She is also a crystalogist and expert on the energy and healing powers of crystals, gems and stones. We will find out more about her passion for crystals, how it started and more about the meanings and the amazing energy and connection they provide. Tune in for a fun and fascinating show. March 2021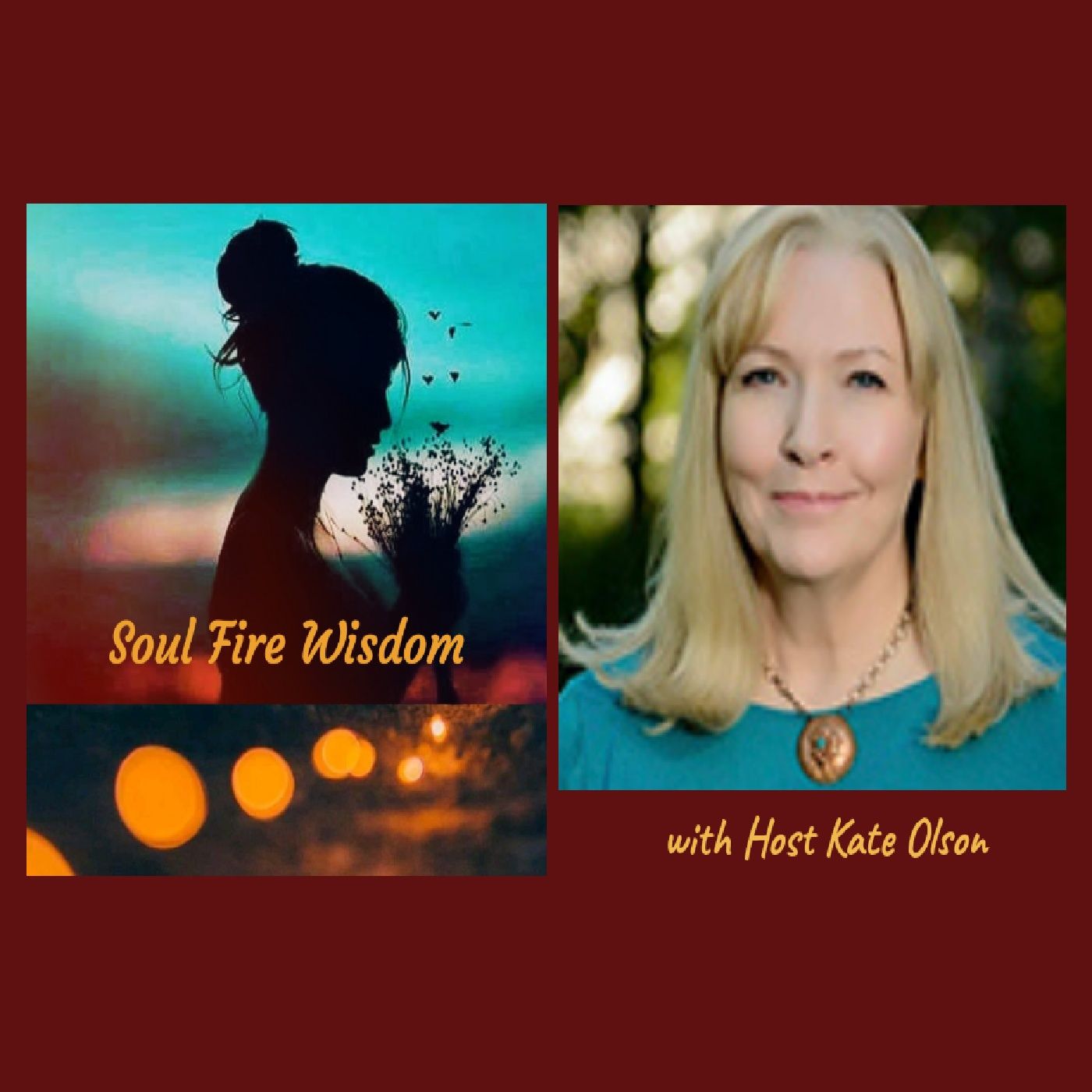 Kate interviews Dr. Shannon Barnes, Clinical Psychologist, Author, Speaker & Artist. Dr. Shannon loves her work helping clients, but she has quietly embraced a second love over the past 5 years. That love is for art and creativity. With the support of her husband, Mike, she is embarking on a dream related to that second love. She has become an art gallery owner. We will talk with her about this dream and new endeavor and find out more about what is means for her. Tune in for an inspiring show.
Kate interviews Kathleen Cavender & Mark Ritter. Kathleen is a Jazz Singer & award-winning Artist and Mark is a screen writer. They are also entrepreneurs with their own health and wellness related business, branded as "Kat & Mark". After spending 5 years together, Kathleen & Mark were planning for their 2020 dream wedding. The pandemic put a halt to that and even a postponement didn't work out. Their love and their wedding plans have survived covid-19 though and we'll find out how things have gone and what's on the agenda for their wedding and celebration of love. Their story is more poignant because they are in their 60's,,,, but seemingly growing younger rather than slowing down. Tune in for our Valentine's celebration story and a fun interview!
Kate interviews Hara Allison,, Spokane, WA area Graphic Designer, Adventuress & Photographer. Hara has loved photography since she was in high school saving all the money from her part-time job to buy photography supplies. She loved seeing how her photos would develop and she still loves editing her photos after a shoot to see the magic evolve. It is her goal to empower women and bring out their unique beauty. hara loves telling stories with her photos. Tune in for a fun and inspiring show.
Kate interviews Dr. Gigi Sition, Founder of Holistic Physical Therapy, Doctor of Physical Therapy, Author & Speaker. We will talk about Gigi's health philosophy and her latest trilogy of books on applied epigenetics. We will find out what you need to know about this very important and quickly developing field to live a better, healthier life. Tune in for an interesting & informative show.
Kate interviews Celine Brozovich, Founder of Dances with Foods, Lifestyle & Health Coach and inspiring Speaker. Celine has created a program to deal with one of our greatest lifestyle struggles, our relationship with food. We will talk about her journey, her mission and how her program works. Tune in for a fun and motivating show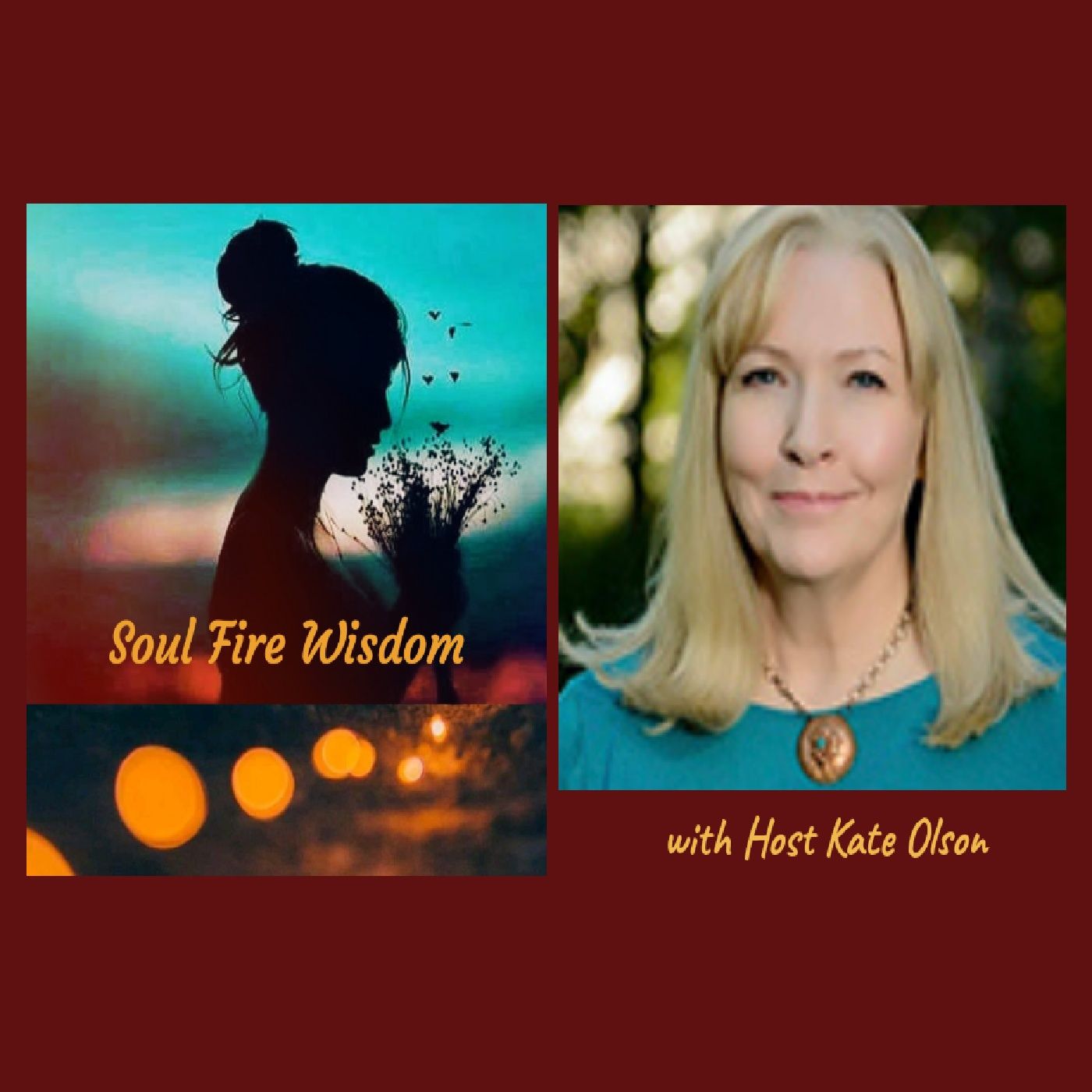 Kate interviews Michael Oden & Alina Ugas, founders of Final Step International, Consultants, Speakers and Authors offering training and programs on healing trauma. During the pandemic they have developed a focus on working with law enforcement and first responders and are continuing to grow and expand the training to other areas and nation wide. Tune in for some insight and inspiration.
United States