Discover
Soul Fire Wisdom
Claim Ownership
Author: Kate Olson
Subscribed: 2
Played: 12
© Copyright Kate Olson
Description
Soul Fire Wisdom is a weekly live podcast focused on change and transformation and the journey we all take as humans in finding our path and purpose by following our soul passions. Kate interviews guests who have followed their unique path and can share the wisdom gained through their journey and personal experiences. Kate is a Holistic Integrative Life Coach, Hypnotherapist and NLP Practitioner who blends knowledge from a range of alternative modalities to help clients find their path, purpose and peace, She is committed to empowering the creative expression and voice of her clients. Kate calls herself a "Change Adventure Navigator" and loves to guide clients on their journey to joyful living and alignment with their authentic, unique self. She is Owner of Soul Fire Wisdom Life Coaching, Embrace Change Hypnosis & NLP, Total Wellness Products & Circle of Love Retreats. She previously hosted "Embrace Change with Kate" for almost two years on Contact Talk Radio. Episodes can be found at
https://www.embracechangeradio.com
. Soul Fire Wisdom can be found on Soul Fire Radio website,
https://www.soulfireradio.com
, as well as, Spreaker and other hosting platforms. Kate is a Speaker and Author in addition to a radio/podcast host. The show airs weekly on Tuesday at 3:00 PM Pacific time. Listen Live or on your own time to podcasts. Videos available on YouTube. Please tune in, like, follow and download episodes.
Kate interviews Claire Candy Hough, #1 Amazon bestselling author, CEO and creator of Angel Healing House established in 2003, Host of her weekly Angel Healing House Radio Program - now in its 9th year, a Reiki Master/Teacher having attuned hundreds of Reiki Practitioners and Master/Teachers around the world. She is an angelic Walk-In, Angel Ariel. Claire Candy/Angel Ariel is the human representative of an angelic family in Spirit called, "The Posse of Angels", and their mission is to aid in Earth's ascension by inspiring, uplifting, enlightening humanity to live from their Divine eternal natures. Tune in to find out about her journey, her work and bring your questions via chat.
Kate interviews Terry Marie, also known as The Angel Lady. Terrie Marie does angel readings and other spiritual practices. She is also a crystalogist and expert on the energy and healing powers of crystals, gems and stones. We will find out more about her passion for crystals, how it started and more about the meanings and the amazing energy and connection they provide. Tune in for a fun and fascinating show. March 2021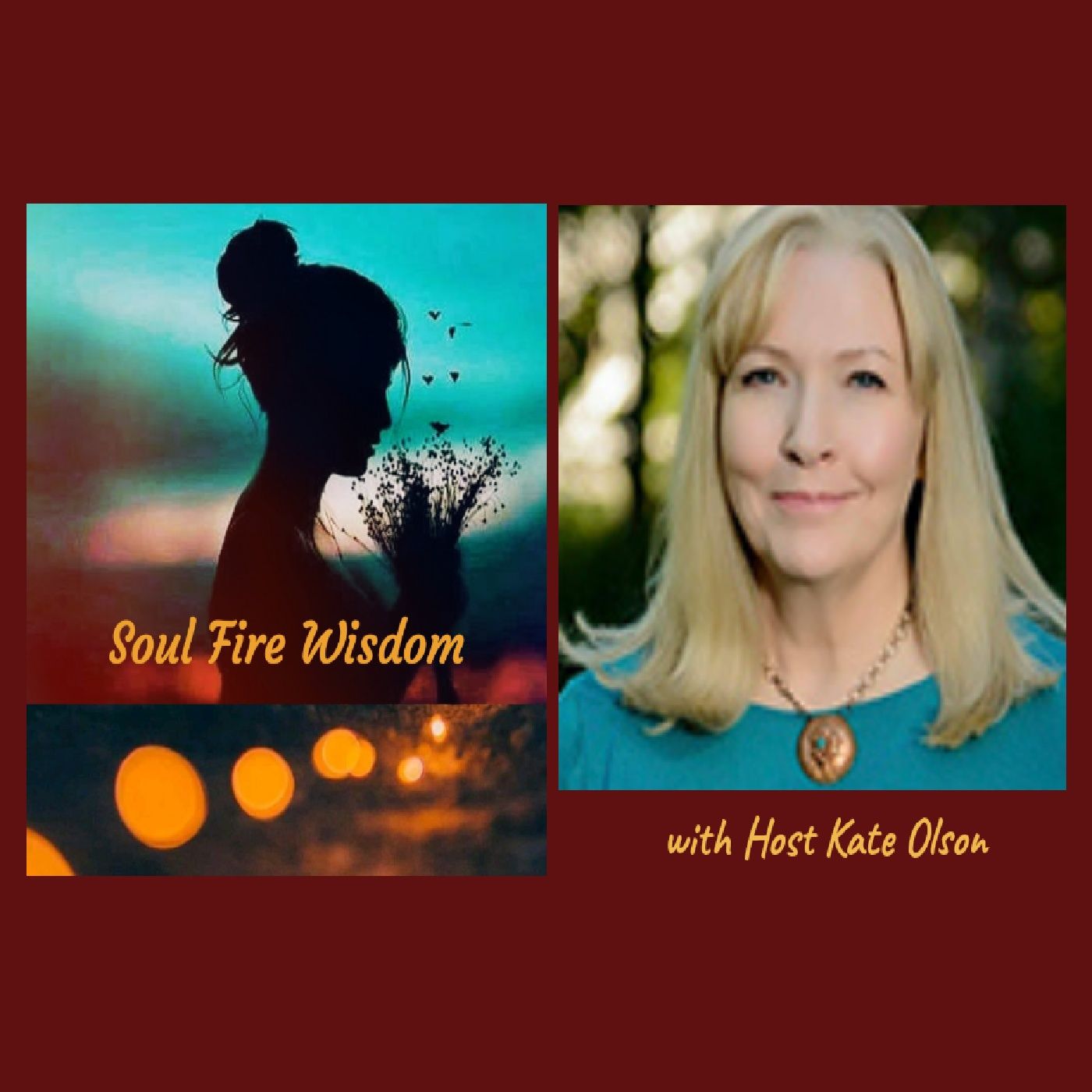 Kate interviews Dr. Shannon Barnes, Clinical Psychologist, Author, Speaker & Artist. Dr. Shannon loves her work helping clients, but she has quietly embraced a second love over the past 5 years. That love is for art and creativity. With the support of her husband, Mike, she is embarking on a dream related to that second love. She has become an art gallery owner. We will talk with her about this dream and new endeavor and find out more about what is means for her. Tune in for an inspiring show.
Kate interviews Kathleen Cavender & Mark Ritter. Kathleen is a Jazz Singer & award-winning Artist and Mark is a screen writer. They are also entrepreneurs with their own health and wellness related business, branded as "Kat & Mark". After spending 5 years together, Kathleen & Mark were planning for their 2020 dream wedding. The pandemic put a halt to that and even a postponement didn't work out. Their love and their wedding plans have survived covid-19 though and we'll find out how things have gone and what's on the agenda for their wedding and celebration of love. Their story is more poignant because they are in their 60's,,,, but seemingly growing younger rather than slowing down. Tune in for our Valentine's celebration story and a fun interview!
Kate interviews Hara Allison,, Spokane, WA area Graphic Designer, Adventuress & Photographer. Hara has loved photography since she was in high school saving all the money from her part-time job to buy photography supplies. She loved seeing how her photos would develop and she still loves editing her photos after a shoot to see the magic evolve. It is her goal to empower women and bring out their unique beauty. hara loves telling stories with her photos. Tune in for a fun and inspiring show.
Kate interviews Dr. Gigi Sition, Founder of Holistic Physical Therapy, Doctor of Physical Therapy, Author & Speaker. We will talk about Gigi's health philosophy and her latest trilogy of books on applied epigenetics. We will find out what you need to know about this very important and quickly developing field to live a better, healthier life. Tune in for an interesting & informative show.
Kate interviews Celine Brozovich, Founder of Dances with Foods, Lifestyle & Health Coach and inspiring Speaker. Celine has created a program to deal with one of our greatest lifestyle struggles, our relationship with food. We will talk about her journey, her mission and how her program works. Tune in for a fun and motivating show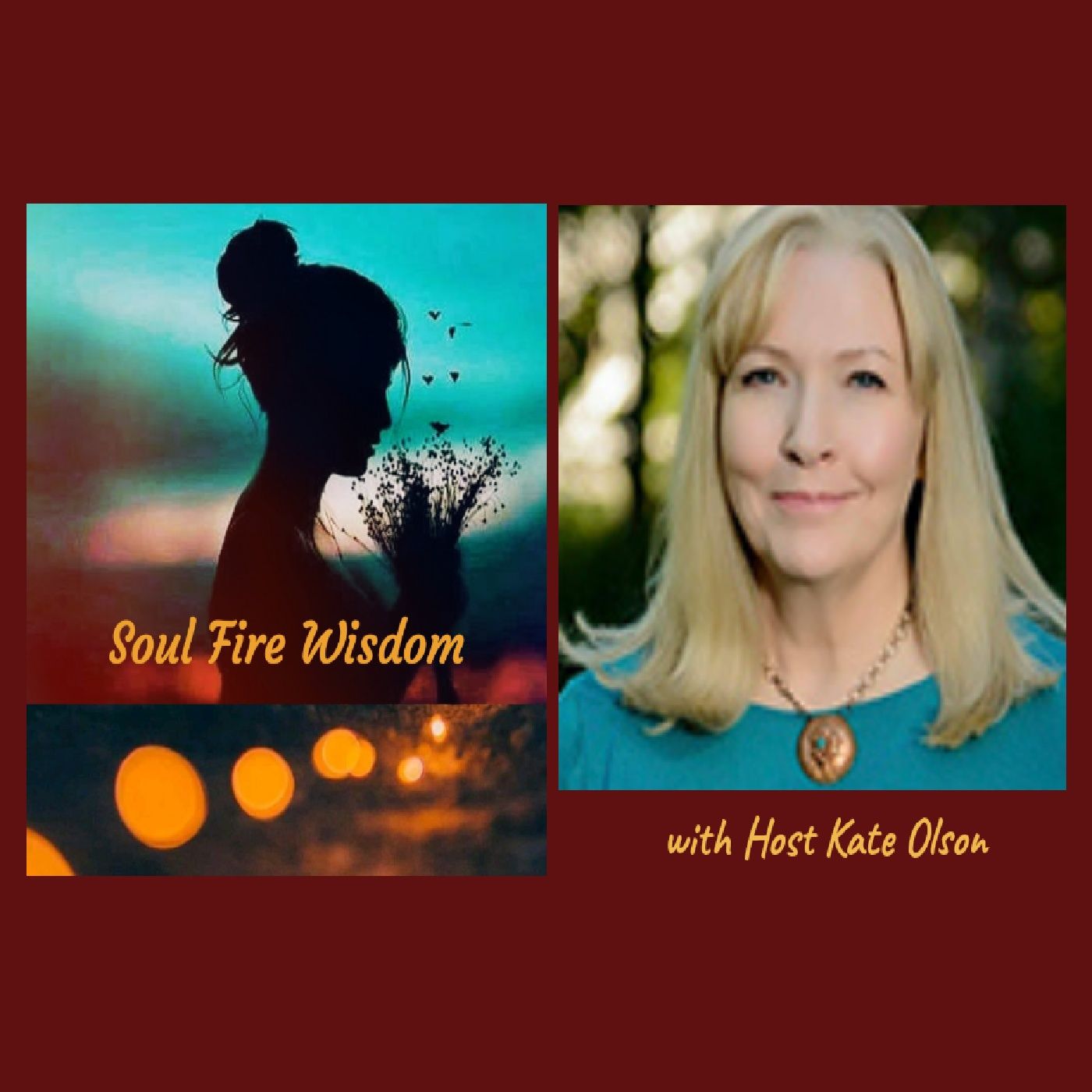 Kate interviews Michael Oden & Alina Ugas, founders of Final Step International, Consultants, Speakers and Authors offering training and programs on healing trauma. During the pandemic they have developed a focus on working with law enforcement and first responders and are continuing to grow and expand the training to other areas and nation wide. Tune in for some insight and inspiration.
Kate interviews Januarie Wood, Vision Reader, Clairvoyant, Consultant and inspiring Speaker. She helps entrepreneurs to align their message with your brand and does vision readings & guided mediations. We will talk with her about her gifts for vision reading and how to expand your own intuition. Januarie will talk about a few past readings, answer listener questions and even do a mini-reading or two. So, be sure to tune in for an informative & insightful show..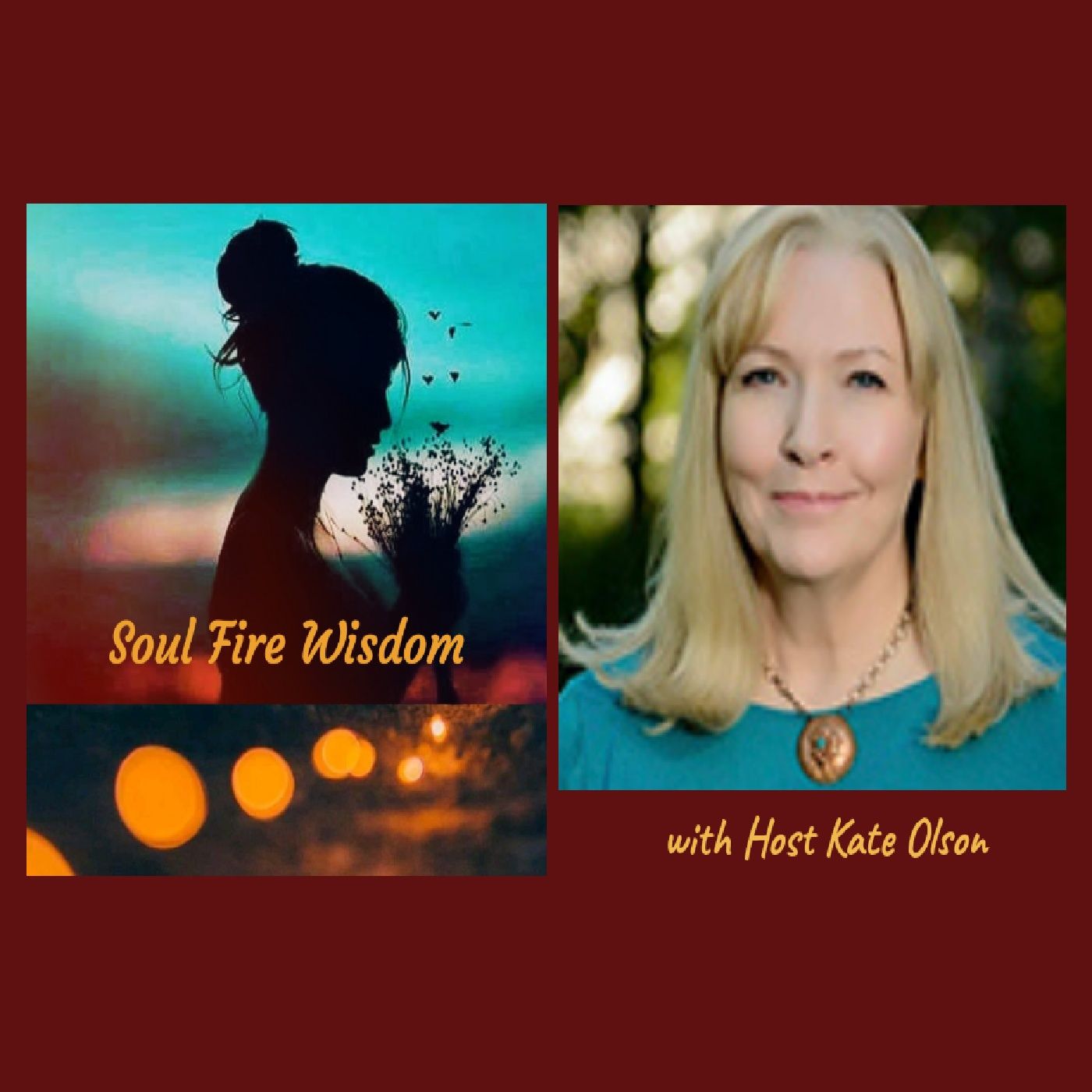 Kate interviews Jeni Dahn, Shamanic Practitioner, Energy Healer & Life Coach. Jeni has been practicing for 18 years and though she discovered her gifts quite unexpected and though a journey that began with loss and heartache, she loves and has da passion for what she does. We will find out more about the practices she offers and why she loves helping clients with her unique healing gifts. Tune in for an informative and inspiring show.
Kate interviews Dr. Bindu Babu, Integrative Medical Physician, Celebrity Life Coach, Reiki & Quantum Energy Healer, Author & Speaker. Dr. Babu has been recognized for her expertise in healing from narcississtic relationships. She has authored a best -selling book, My Soulmate, My Love, My Narcissist: Healing & Recovery from a Narcississtic Relationship. We will talk about her journey, her mission and her methods. Tune in for some insights and perspective on healing form these toxic relationships.
Victor Petron's past experience includes stints as commissioner to the United States, 18 years as a parliamentarian, barrister, mediator, arbitrator, businessman and board member. More recently, Victor asks people what makes them optimistic. The purpose? To help everyone and anyone become more optimistic and to confidently declare that they are "a realistic and infectiously optimistic leader. His underpinning beliefs are "The leader looks like the person in your mirror" & "The Times call for Realistic and Infectiously Optimistic Leaders." When I had Victor on the show just a year ago, he had recently opened the first store front, the Centre for Optimism and released his 2nd book, "Optimism: The How and Why". Victor's first book was, Á Case for Optimism". As well as, an Author, Victor Is a Speaker and educator. He has delivered keynote speeches and run many workshops on how to become more optimistic, optimistic leadership, strategy and innovation. He has given workshops in prisons, schools, universities, boardrooms, NGOs, conferences and retreats from Madrid to India, Australia, New Zealand and the USA and virtually via video and social media. Tune in for a show that will make you smile!
Kate interviews Rocky Singh Kandola, successful entrepreneur, speaker and a convicted felon with a history of strife, adversity and obstacles. Rocky spent his youth in reform camps and got off on the wrong foot in life facing everything from abuse, threats, attempts on his life, devastating injury and wrong decisions. He is a college graduate with a degree in Philosophy, speaks 4 languages and is the owner of Hair Maiden India with a beautiful showroom in Beverly Hills. He was fortunate to learn and grow from all the lessons and adversity he faced and has created a life he loves with friends, family, success, love, travel and a passion for helping others with backgrounds like his navigate to a better life. We will find out more about Rocky's journey and how he was able to move from hurt to joy! Tune in for an inspiring story.
Kate interviews Dave Gerber, Founder of Synergy Development & Training, Master Teacher, Coach, Speaker and Author. Dave's passion is helping organizations and professionals with wellness and revenue and he has written over a dozen books on topic related to business and leadership, but among his 12+ books are six books for children. He has written a series of books for kid's about a robot who goes in search of a heart. He wrote this book series with his daughter, Jessie. We will find out more about his motivation, message and his experience in writing this children's book series. Tune in for a fun and imaginative show.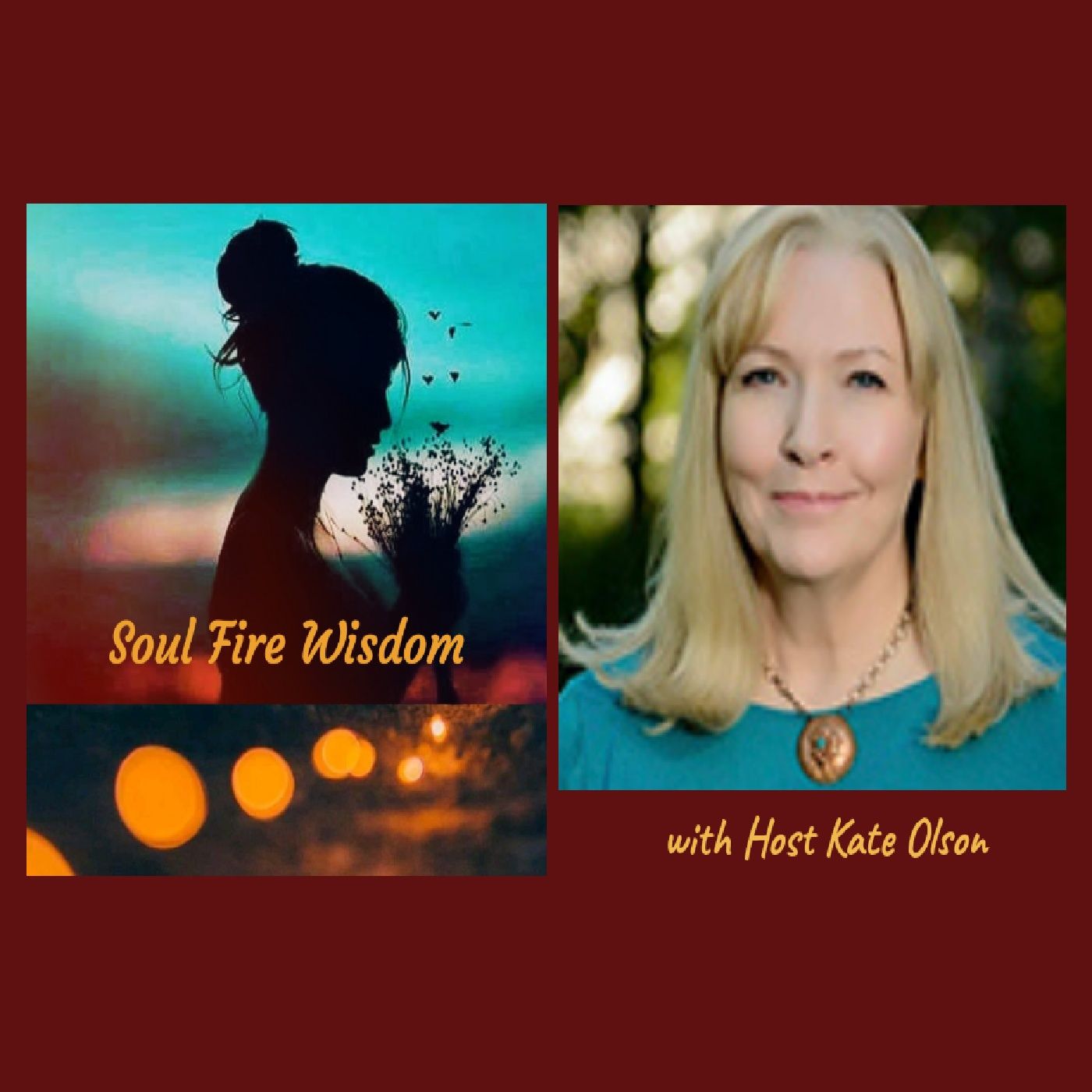 Kate interviews Annette Bond, Professional Image Consultant, Stylist, Speaker and founder of Definitive Style by Annette Bond. Annette helps women find their own unique and comfortable look that will give them confidence that they are putting their best self forward and making a positive impression. Annette is passionate about what she does and we will find out how she got started, why she loves it and get some great info and tips on style. Tune in for a fun and informative show.
Kate interviews Laura Morrisson, Health advocate and representative for Young Living Essential Oils and plant based products. Young Living has been in business for 26 years and Laura has been sharing the products with friends and family for 9 years. She found essential oils through her own health journey and quest for better solutions. We will hear about Laura's journey and why she believes so strongly in essential oils and loves what she does. Tune in for an interesting and informative show.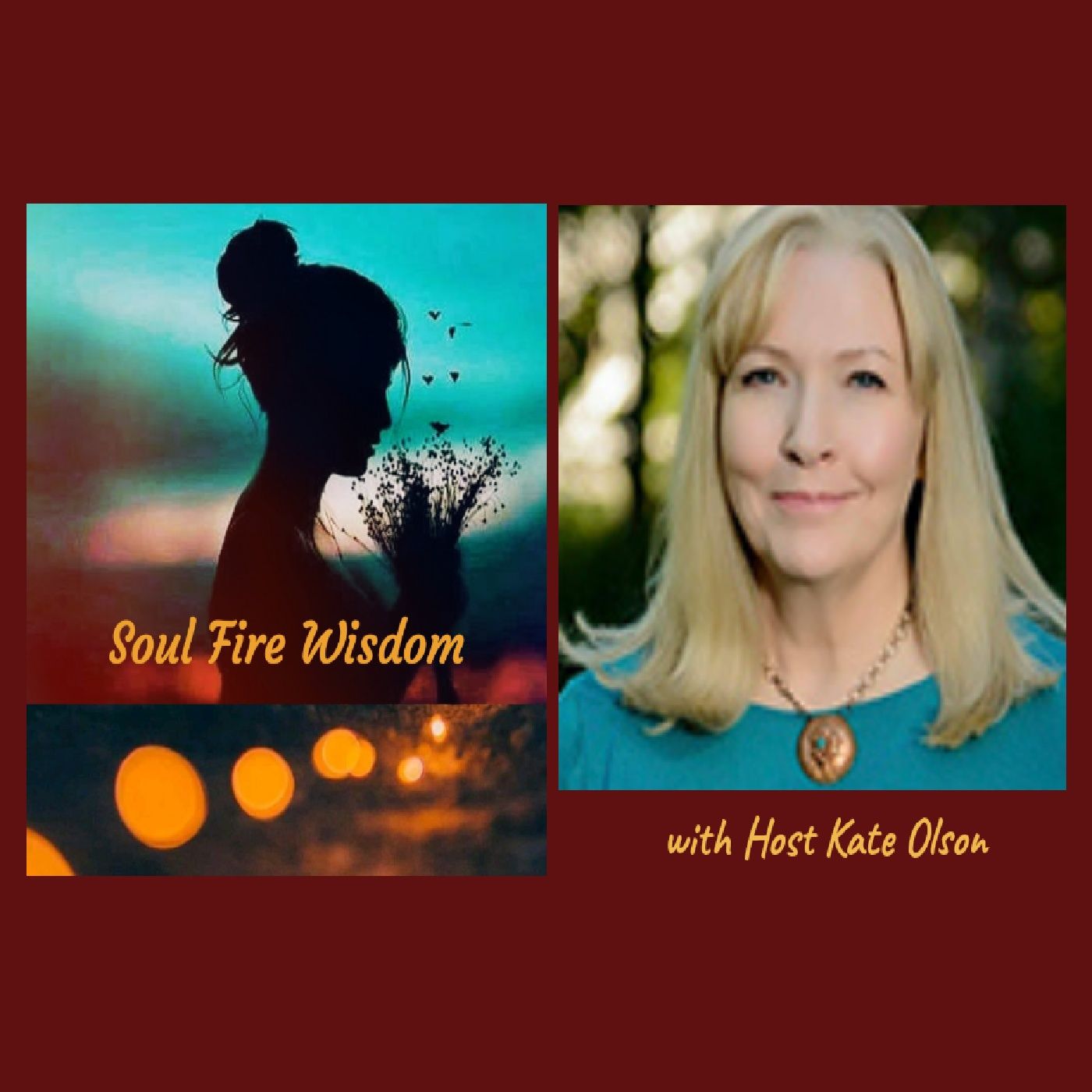 Kate interviews Mi Ae Lipe, Editor, Graphic Designer, Author, Artist and Mi Ae tweets out daily news and driving and writes a couple of driving columns. She is strongly involving in driver training and the future of autonomous vehicles. We will talk with her to find out how this usual passion began, what she does and why it is so important to her. Tune in for an interesting and informative show.
Kate interviews Dari Ray Arrington, Coach, Founder of Life & basketball, Arrington Elites Basketball Academy and aspiring NBA player or player development coach. I interviewed Dari first on Embrace Change with Kate and then he was my first pre-launch guest on Soul Fire Wisdom and we did a Soul Talk on Race In America. So with all the chaos, adversity and obstacles of 2020, I will be catching up with Dari on his dreams and goals and how he has fared through it all this year. tune in for his perspective and a little inspiration.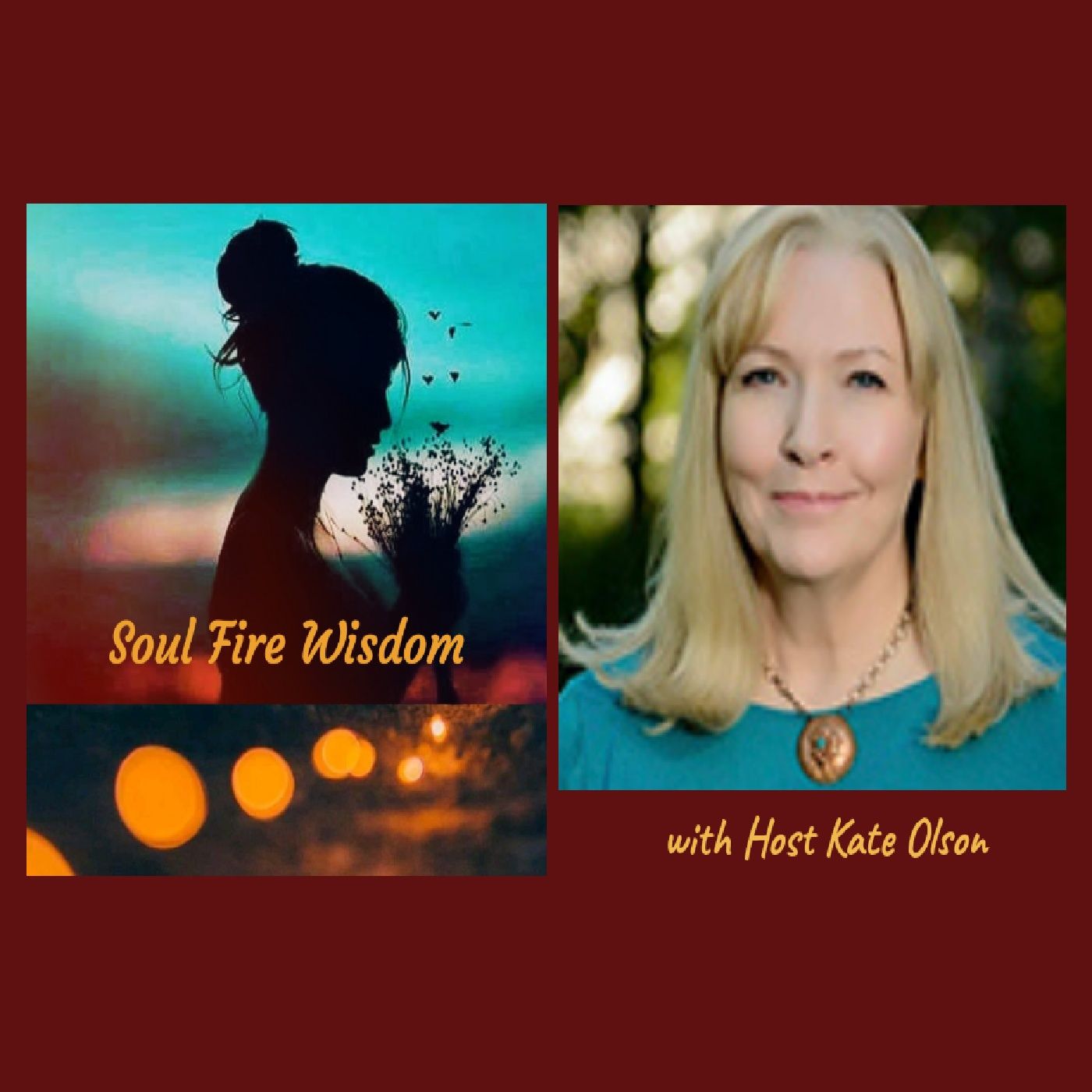 Kate interviews Molly Klipp, Owner Carefree Beauty Permanent Makeup, Permanent Makeup Artist & Instructor, Author, Speaker & Business Leader. After more than 30 years in the cosmetics and beauty industry, Molly followed her heart to open her own small business doing permanent makeup. We swill find out what led Molly to this new path, what she does and why she loves it. Tune in for a fun and informative show!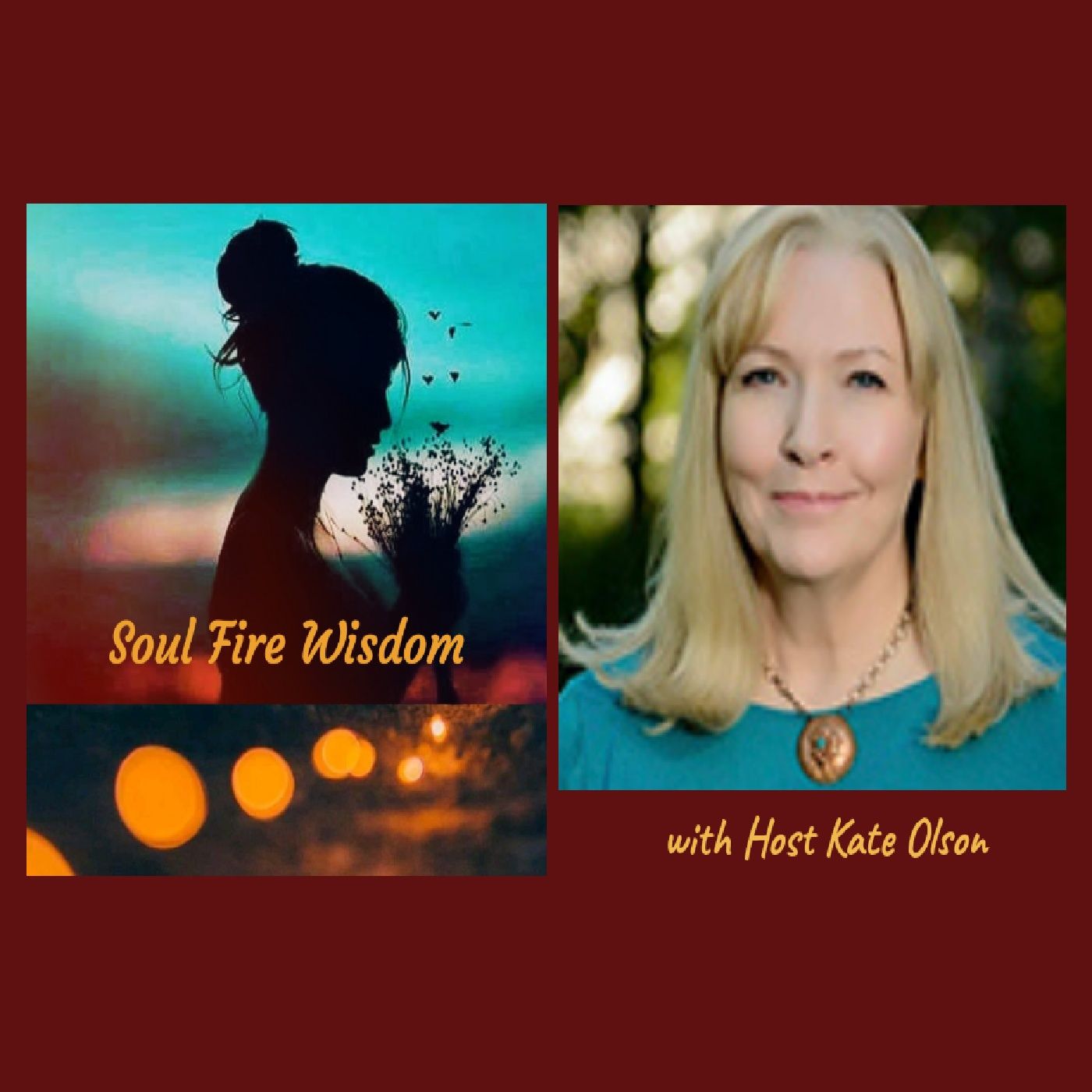 Kate interviews Ted Winslow, Producer, Musician, Sound Engineer and creator of sound frequency healing music with SOUNDSYNCTECH. With over 25 years in the entertainment and music industry, Ted has used his experience to produce a wide range of music and is critically acclaimed for his work. He is most well-known for his research and development of a trademarked and customized technology that resonates with brainwaves and has positive and healing affects on the human energy field. We will talk with him about this healing sound frequency music, his journey, his work, as well as, it's impact on the bigger picture in the music and healing industries. Tune in for an informative and thought-provoking show.
United States