Discover
Soul Fire Wisdom
Claim Ownership
Author: Kate Olson
Subscribed: 0
Played: 3
© Copyright Kate Olson
Description
Soul Fire Wisdom is a weekly live podcast focused on change and transformation and the journey we all take as humans in finding our path and purpose by following our soul passions. Kate interviews guests who have followed their unique path and can share the wisdom gained through their journey and personal experiences. Kate is a Holistic Integrative Life Coach, Hypnotherapist and NLP Practitioner who blends knowledge from a range of alternative modalities to help clients find their path, purpose and peace, She is committed to empowering the creative expression and voice of her clients. Kate calls herself a "Change Adventure Navigator" and loves to guide clients on their journey to joyful living and alignment with their authentic, unique self. She is Owner of Soul Fire Wisdom Life Coaching, Embrace Change Hypnosis & NLP, Total Wellness Products & Circle of Love Retreats. She previously hosted "Embrace Change with Kate" for almost two years on Contact Talk Radio. Episodes can be found at
https://www.embracechangeradio.com
. Soul Fire Wisdom can be found on Soul Fire Radio website,
https://www.soulfireradio.com
, as well as, Spreaker and other hosting platforms. Kate is a Speaker and Author in addition to a radio/podcast host. The show airs weekly on Tuesday at 3:00 PM Pacific time. Listen Live or on your own time to podcasts. Videos available on YouTube. Please tune in, like, follow and download episodes.
Kate interviews Nikki Rausch, known as The Sales Maven, Author, Speaker and Sales Trainer. Nikki uses her extensive background and experience in sales, as well as, Neurolingistics Programming expertise to teach entrepreneurs how to sell effectively and naturally. Through the use of her 5- step Selling Staircase, Nikki makes the process easy to follow. We will find out her secrets and why they work. Tune in for an informative show and some much needed tips.
Kate interviews Dr. Melissa Bird, PhD., MSW, Author, Speaker and Coach. We dwill talk to Dr. Bird about her journey to creating her vision, being a "natural born rebel" and overcomig obstacles along the way. Melissa has always been a natural born rebel, as well as, a fierce advocate for social justice and advocacy to wonen, children and human rights. We will see show all this plays to gether and is leading Dr. Bird along her path to creating her vision. Tune in for an inspirational show.
Kate interviews Morrighan Lynne, Psychic Empath, Author and Speaker. Morrighan is Author of The Spirited Human, which chronicles our journey as evolving spirits. We'll ddiscuss the differences and similaries in the gifts os intuition and empathic gifts and how to manage your gifts positively. Tune in for some dgreat insights and tips.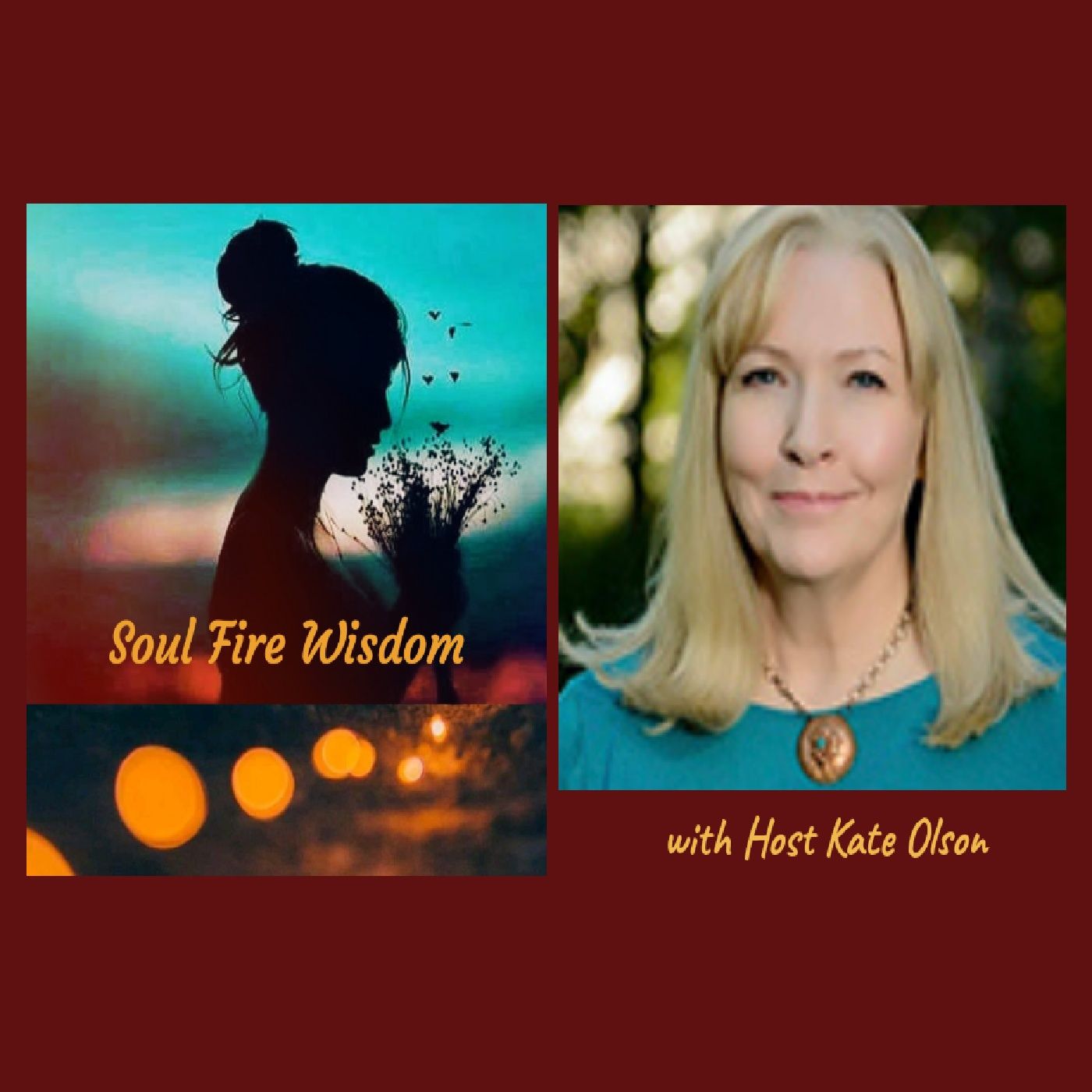 Kate interviews Dena Marie, Spiritual Teacher, Healer, Author, Speaker and Radio Show Host of Lifting Your Spirits with Dena Marie on 1150 KKNW AM. We will talk about her work, her passions and how she keeps her own spirits positive and uplifted. Tune in for an uplifting and inspiring show.
Kate interviews Kerry Smith, Health Consultant, Columnist and Blogger. Kerry is called "Granny OWL" because she blogs about Only Wholesome Living. She experinced her own health crisis and journey to health and has a passion for sharing solutions with others. We'll find out about her experience and get some great information and tips on taking control of your life and health and making positive changes. Tune in for an informative inspiring show!
Kate interviews John Hinds, former Law Enforcement and Forensic Artist. Beginning his law enforcement career in the Air Force and then transitioning to cilivian law enforcement, John advanced to Detective As a result of trying to solve a case and being dissatisfied with the results produced by identi-kit, John sought out and found his talent as a composite and forensic and what became a life passion. Now retired he spends hours daily creating besutiful portraits for people who hire him. Tune in to hear about John's journey.
Kate interviews Eileen C. Head, Speaker, Best-Selling Author and Ennegram Personality Pattern & Relationship Coach. Eileen uses the sennegram to help couples and singles, men and women uderstand themselves and their partners better and have stronger, more meaningful relationships and lives. After her own divorce, she looked to answers to maintaiing lasting love and found them in the Ennegram. Tune in for more info on how it all works and tips to keep or find dlasting love.
Kate interviewa Lisa Le, Real Estate Broker, Mom and Dating Blogger. We will talk about Lisa's blog, experience with dating and why she was motivated to write her blog. we will also find out a little about today's dating scene and how to navigate it. Tune in for a fun and informative show in the spirit of love and in honor of Valentine's Day this week.
Kate interviews Cindy Gross, Community Leader, Consultant, Speaker and Founder of Befriending Dragons. After facing harassment and bullying during her own career in the Tech Industry and the experience she went through, Cindy realized that support and change were needed. She has become n advocate and voice for healing and change., Tune in for some dinsight on this problem, tips as an individual and ideas for change as a society going forward.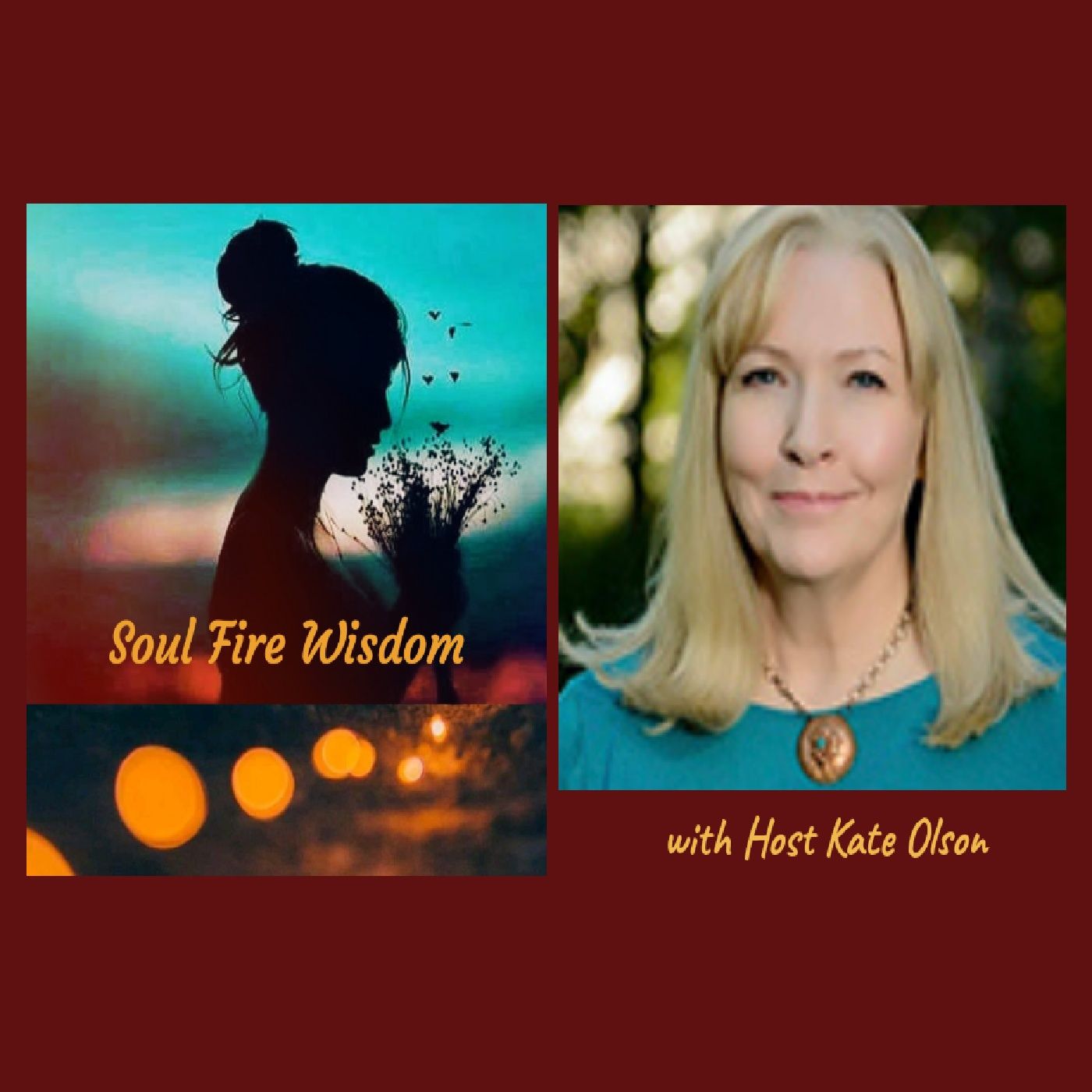 Kate interviews Dr. Gleb Tsipursky, Founder of Disaster Avoidance Experts, Consultant, Author and Speaker. Dr Tsipursky states that you should never go with your gut when making business decisions. We talk about his reasons for this and some of the strategies for avoiding errors and making good judgements and decisions for your business. Tune in for some insight and tips.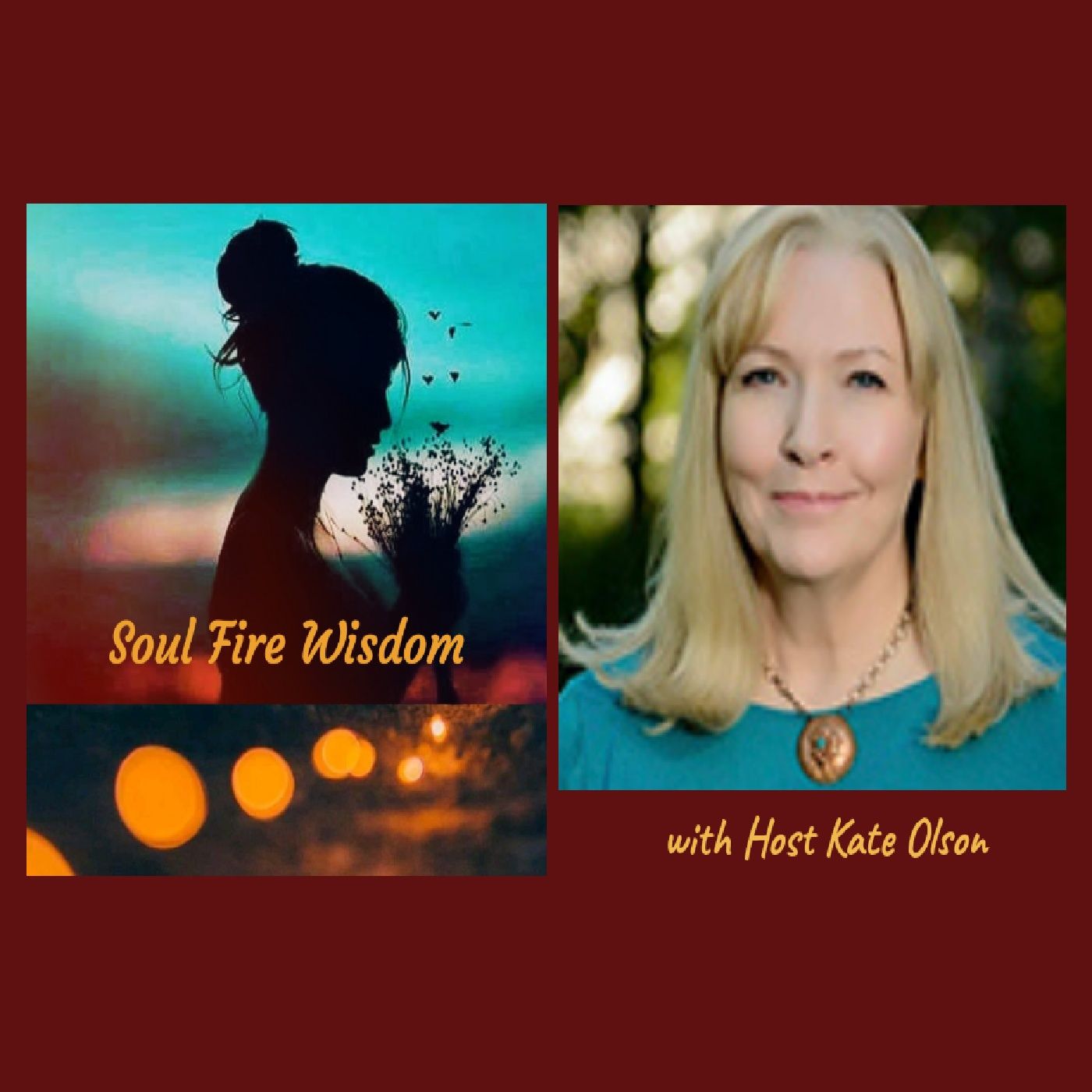 Kate interviews Merle Yost, LMFT, MA, Psychotherapist, Author, Speaker, andTeacher. After 25 years as a therapist, Merle stepped out of that role to explore a broader range of options for helping people with understanding themselves, boundaries and the healing process. A main area of focus for him has been helping men with healing after childhood sexual abuse and to bring more awareness to the issues that men face with healing from trauma. Watch for some insight and ideas on how we can move forward on this as a society.
Kate interviews Annie Meehan, Motivational Speaker, Author & Life Coach about being Exceptional and what it takes. We will talk to Annie about her own journey, what she has learned and find out the tried and true lessons she shares with others. Known for her motivational speaking inspirational books, we'll find out how her passion developed and what keeps her going. Tune in for an inspiring show!
Kate interviews Aimee Cartier, Psychic Intuitive Guide, Author, Speaker and Teacher. She teaches clients how to connect with and enhance their intuition and shows empaths how to deal with their sensitive energy. Tune in for some great information and tips.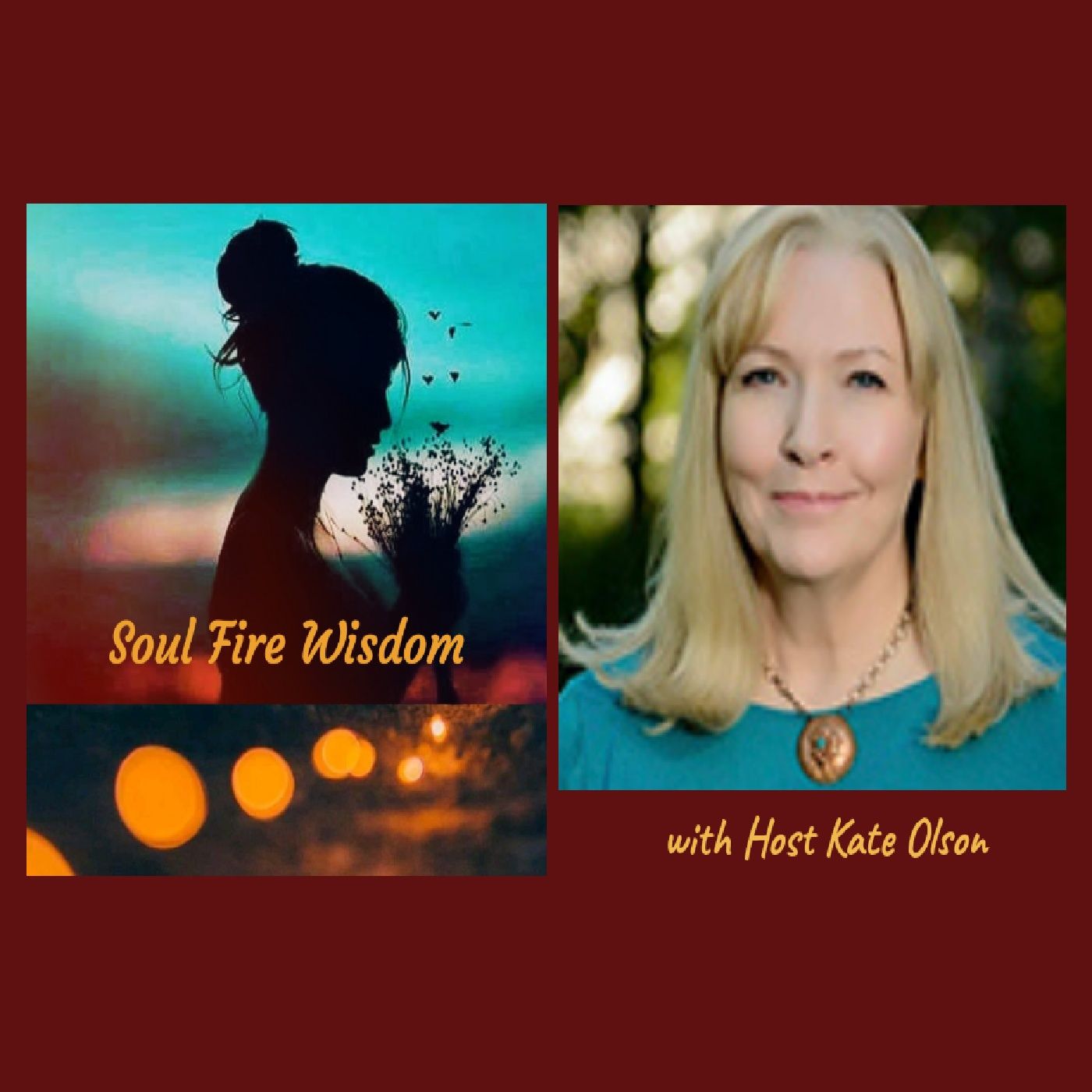 Kate interviews Dana V. Adams. As well as, being a successful and award-winning Real Estate Broker, Dana is an Author, Speaker, Coach and the founder of the Life Mapping Institute. She has managed all this while raising 4 sons and part of the transformation was the use of he life mapping system she now teaches. We will talk about Dana's own journey and find out more about the life mapping process and how it is helpful for achieving your goals and dreams. Tune in for an infomative and inspiring show.
Kate interviews Gayle Picken, Writer and Video Creator and the founder of Day Trips in WA. Gayle has created a business around online magazine, videos and a video channel. She has been exploring locations and experiences all over Washington and sharing the adventures online. it looks like a lot of fun! Listen to dind out more and the nes direction her business is taking.
Kate interviews Dr Faith Brown, Counseling Psychologist, Performance Strategist, Business Mentor, Author, Speaker, Professor, Radio Personality, & Expert Panelist coaching individuals and corporate entities in posturing for the next level. Specializing in relationships, she leverages her knowledge in neuropsychology and behaviorism with more than 25 years in the corporate sector to facilitate personal and professional development. She believes that every relationship embodies an element of psychology. Integral to that is understanding the oneness of self – the vertical relationship (mind, body, and spirit) is key to the success for all relationships. Dr Brown's seminal research and publication on the mental health of oncologists led to the founding of The Brown Wellness Group in New York City and to the production of her Book entitled "Burnout – The Gift". She has lectured extensively on the Health and Resiliency of Physicians, The Power and Brilliance of Women, Intergenerational Diversity and the Art of Collaboration in the Workplace and The Impact of Social Media for the Helping Professions. She has received numerous awards from the healthcare industry and seeks to show others how to manifest love and rewards in their own lives.
Kate interviews Victor Perton, Barrister, CEO & Founder of the Centre for Optimism & The Australian Leadership Project . Victor Perton asks people what makes them optimistic. He recently opened the first shopfront Centre for Optimism. The purpose? To help everyone and anyone become more optimistic and to confidently declare that they are "a realistic and infectiously optimistic leader." His beliefs are "The leader looks like the person in your mirror" & "The Times call for Realistic and Infectiously Optimistic Leaders." Victor is the author of "Optimism: The How and Why" and "The Case for Optimism: The Optimist's Voices". He is the Founder and Editor of "The Australian Leadership Project". Through 2019, he has delivered keynote speeches and run many workshops on how to become more optimistic, He has given workshops in prisons, schools, universities, board rooms, corporations, NGOs, conferences and retreats from Madrid to India, Australia, New Zealand and the USA and via video on social media. Victor's life experience includes stints as Commissioner to the Americas, 18 years as parliamentarian, practice as a barrister, mediator, arbitrator, businessman and board member..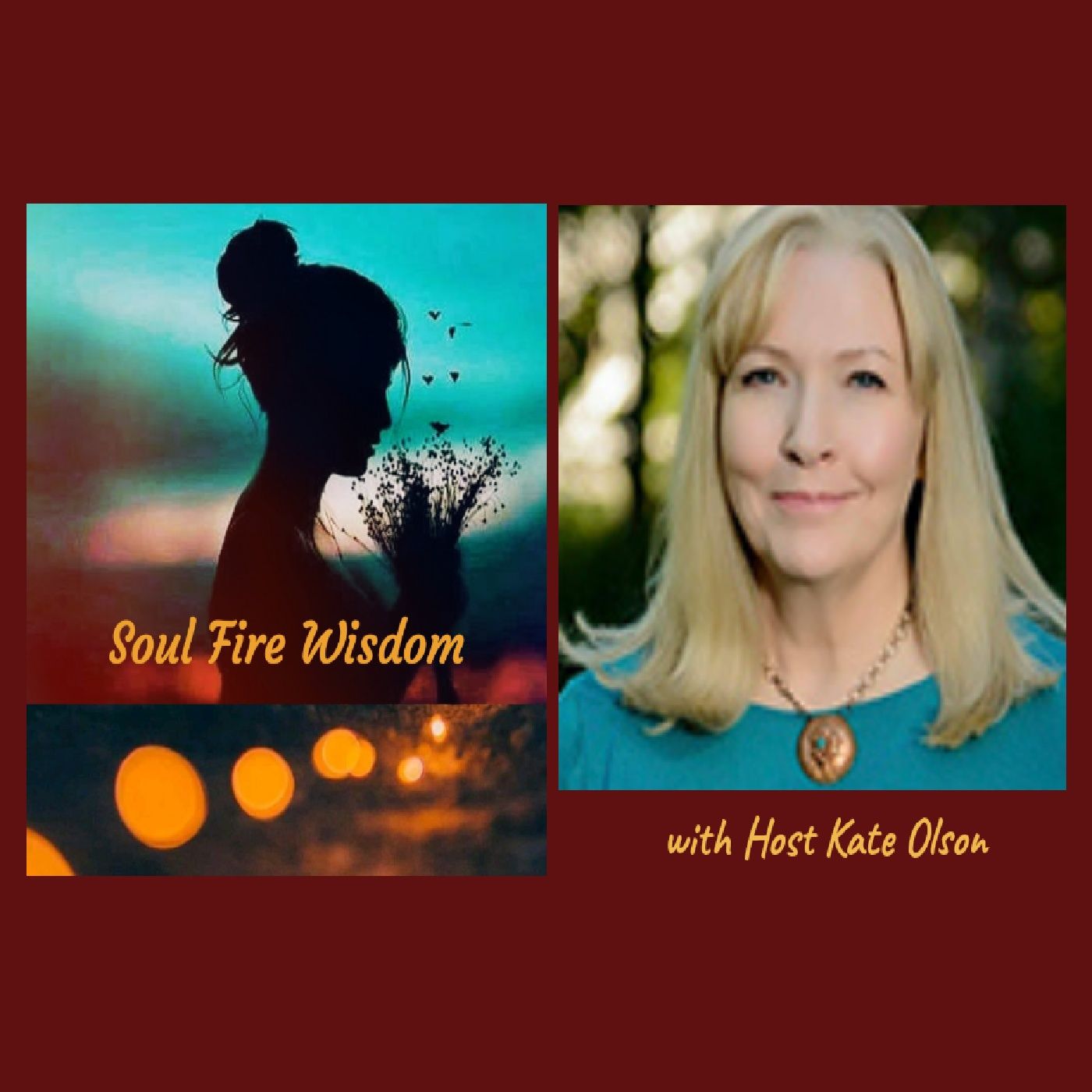 Kate interviewa Christine Schader, Certified Financial Planner, Author, Speaker and Life Coach. Christine is author of the Happiness Connection and has created a 4-part course in creating miracles. We will talk with her about her course and how to bring miracles into to your life. She is a advocate for neuroscience and miracles, big and small. Listen to be inspired and learn her secrets.
Kate interviews Kathleen Cavender, Jazz Singer, Artist, Writer, Entrepreneur and all-around creative spirit. We will find out about Kathleen's journey, how she stays motivated and in her best creative mindset. Kathleen shares some tips on how to get in the flow and what might be helpful if you want to make a living from your art or creative endeavors. Kathleen draws on decades of experience and a family history of talent in art and music to share some keys to inspiration and creative self-expression. Tune in for some awesome tips.
Kate interviews Suzanne Perkins Newman, CEO and Founder of Answers for Elders and 12 Days of Goodness. After 30 years in the corporate world, Suzanne was challenged with caring for her Mother for the last 6 years of her life. This led her to the realization that the resources for cargivers for finding information that was helpful both in caring for and helping seniors make the best decisions were limited. She started Answers for Elders and she is celebrating 10 years in business. She has radio show aimed at cargivers and has written a book, The Advocate's Heart: Finding Your Real Strength in Caring for Aging Loved Ones - available on Amazon. She started 12 Days of Goodness aimed at giving back and touching the hearts of seniors throughout the greater Puget Sound for 12 days in December by partnering with the Seahawks Legends to bring events of connection and celebration to seniors. Tune in to find out more about the motivation for and details of these inspiring events.
United States