Discover
Soul Fire Wisdom
Claim Ownership
Author: Kate Olson
Subscribed: 2
Played: 22
© Copyright Kate Olson
Description
Soul Fire Wisdom is a weekly live show steamed via Streamyard.com and then added as a podcast. It focuses on change and transformation and the journey we all take as humans in finding our path and purpose through our soul passions. Kate interviews guests who have followed their unique path and can share the wisdom gained on that journey, as well as, personal experiences. Kate is a Holistic Life Coach, Hypnotherapist and NLP Practitioner who blends knowledge from a range of alternative and traditional modalities to help clients find their path, purpose and peace, She is committed to empowering the creative expression and voice of her clients. Kate calls herself a "Change Adventure Navigator" and loves to guide clients on their journey to joyful living and alignment with their authentic, unique self. She is Owner of Soul Fire Wisdom Coaching and Hypnotherapy. She previously hosted "Embrace Change with Kate" for two years on Contact Talk Radio. Episodes can be found at
www.Soulfireradio.com
. Soul Fire Wisdom can be found on Soul Fire Radio website,
https://www.soulfireradio.com
, as well as, Spreaker.com and other hosting platforms. Kate is a Speaker and Author in addition to a radio and podcast host. The show airs weekly on Tuesdays at 3:00 PM Pacific time.. Listen Live or on your own time to podcasts. Videos are available on YouTube. Please tune in, like, follow and download episodes.
https://www.youtube.com/channel/UCk308Cedse7Y_gxmjYFGZMQ
Kate interviews Ted Winslow, Recording Artist, Composer, Producer and creator of the SoundSyncTech™, that uses bilateral beats and frequencies to enhance mood and affect brain chemistry and promote healing. Ted is a research pioneer in the area of sound healing.. We will talk about the neuroscience of how music affects your brain and learn more about the powerful effects music has in making you both more joyful and more resilient. ​Gift: Angelic Sound Healing as a digital download – a bestselling album
Kate interviews Alex Montoya, founder and CEO of The Alex Montoya Foundation, Author, Motivational Speaker and Marketing Strategist. We will talk with Alex about his own resilience journey, what has kept him motivated and allowed him to achieve so much, despite significant adversities and obstacles. Gift: The Worthiness Quotient Quiz: Learn how how claim your crown
Kate interviews Victoria Marie Gallagher, Hypnotherapist, Author, Speaker and well-known Law of Attraction expert on how adding the practices of envisioning, manifesting and Law of attraction principles to your life can increase your joy and resilience. Victoria has some simple techniques that differentiate her from other Law of Attraction experts and help you be more successful. Join us to find out more about Law of Attraction and drawing what you truly want into your life.! Gift: Law of Attraction Daily Planner for 2022
Kate interviews Victor Perton, founder and CEO of the Centre for Optimism, Author, Speaker, and Leadership Expert. With a broad background in business and politics, Victor has spent the last several years dedicating his life to the fields of leadership and optimism and what is needed to create the best outcomes in these areas, He has both researched and studied through personal practice, what the best ways to increase joy, optimism and resilience are and we will talk with him about what he has learned. Gift: The Women Leaders of Love Worthiness Quotient Breakthrough Bundle (eBook & 3 meditations)
​Kate interviews Sandra Vesterstein, founder and CEO of Thrive Learning Collective. She Is a Trainer for Hypnosis, Neuro-Linguistics Programming & Reiki, as well as, many related classes and programs. We will talk with her about how these tools can help you develop and add to your joy and resilience for a healthier life.Gift: 7 Ways to Increase Neuroplasticity: Start Rewiring Your Mind Today - eBook (PDF)
Kate interviews Debbie Hampton, Author, Writer & Online Marketer about her own resilience journey back from a suicide attempt, brain injury and trauma. We will find out about her recovery and the tools that helped her, including her extension study into the field of Neuroscience,Gift: How to Better Your Brain & Life eBook (PDF)
January 11 - 5:30 PM PST - "Learning to Pivot When Life Takes a Turn" with Bettina Carey​Kate interviews Bettina Carey, the CEO and founder of We EmPowerYourLife.com, she empowers women to create big results. She is a speaker and soon to be author, as well as, a radio host and fierce advocate for equality for women and shattering the glass ceiling. We will talk with Bettina about how her life took and unexpected turn and what she did to get through it --making lemonade out lemons, so to speak! Gift: The Manifesting Mind - Book PDF
Kate interviews Angie Louthan, Life Transformation Coach & Artist at Intuitive Art by Angie. We will talk about how art and having a writing or journaling practice will change your life in significant ways that add to your joyfulness and make you more resilient.​Gift: 21 Days of Embodied Pleasure Challenge
An introduction to the Joy-Resilience Connection and Kate Olson's book: Living in Joyful Resilience: A Roadmap for Navigating Life's Ups & Downs and journal, Simple Soul Thoughts: Collecting Moments of Joy.. Featuring Guest Host, Anne Logue, Healer and Spiritual Intuitive. Anne is a speaker and the author of 2 children's books. Her next book, Letters Out of Time, aimed at the adult audience will release soon. Anne will interview Kate to learn what the launch event is all about, what you will gain from the upcoming broadcasts and more about what is offered in Kate's book and journal. Gift: Cut Stress for a Healthier Life eBook guide
​A Special Broadcast Panel Discussion with Kate & 2 author colleagues talking about their upcoming books.. All three books are set to release in January and February., so they decided to get together and share information in this panel discussion. They will talk about what their new books are about, why they were inspired to write them and what they hope to bring to readers. They will discuss the writing and publishing process and how our current social environment and the pandemic, with all that has been going on in the world during these unusual times effected their process. If you have an interest in books, reading, writing or topics related to healing and wellness you will want to tune in.. Dr. Margolina's book is spiritual and draws on the connection women have with nature, Dr. Kelly was inspired by the circumstances of the pandemic and has written a book of healing aimed at caregivers. Kate's book is on joyful resilience, how it differs from simply being resilient and has an accompanying journal. Tune in to find out more about these books and the process these author's went through in writing them. This show will broadcast live, 12/18, 9:00 AM PST, 10:00 AM MST, 11:00 AM CST, 12;00 PM EST. Join us for a stimulating conversation.
Guest Host,Terri Britt, interviews, Kate Olson, in this final and momentus espisode of Soul Fire Wisdom. It is with saddness & excitement after 4 years of hosting a weekly radio show/podcast & growing in that role, I am ready for a new chapter. I have so loved interviewing wonderful guests with a multitude of skills, experience & offerings and intoducimg thier passions & expertise! It has been an honor & true learning experience for me. I have met so many amazing healers and shared their wisdom with you. Thank you so much for your support. I truly hope you have found & continue to find value in the podcasts & videos you can access from my websites & on youtube. It is time for something new and I am excited to tell you about what I am doing next in this interview. I am honored to have the remarkable Terri Britt, Former Miss USA, former radio show host of Leading with Love, on Contact Talk Radio, Author, Speaker & founder of the global community, Women Leaders of Love, step in to interview me. Not only is Terri an experienced host & interviewer with a media background (a real communications pro), but I got this idea for ending my radio show/podcast from the way she ended her show, Leading with Love. Additionally, Terri is a leader in supporting women & empowering them to claim their worthiness. I will tell you in advance, I'm going to be tooting my own horn a bit and telling you about the value I offer to clients & followers. Tune in to hear why I am making this change and what's coming including the book I am about to release, my focus going forward and a little room for surprises! I love surprises! ​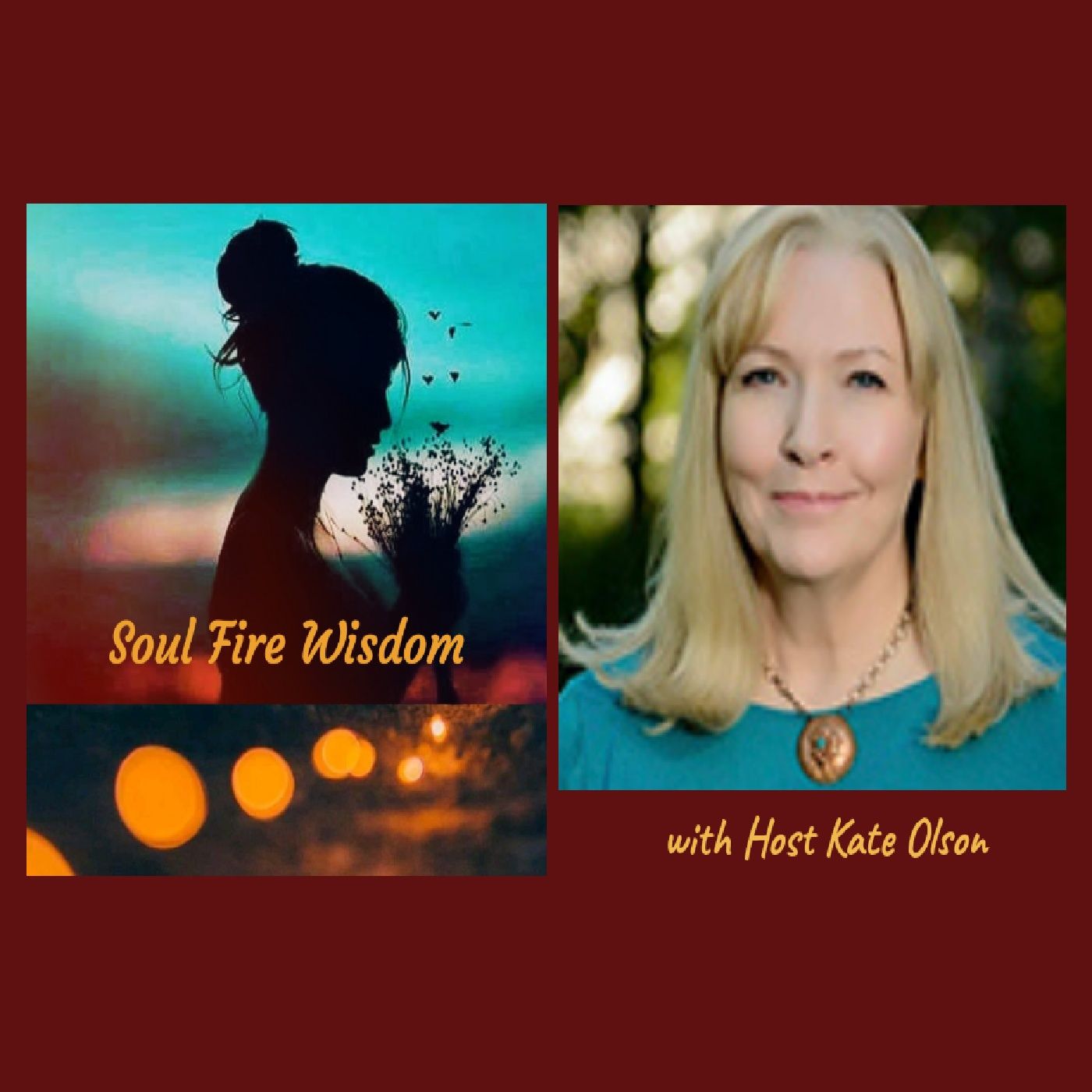 Kate interviews Dr. Richard Nongard, a Licensed Marriage and Family Therapist, and an ICBCH Certified Professional Hypnotist. He is the founder of the ICBCH, (International Certification Board for Coaches & HYpnoyists) a professional organization that trains and certifies professional coaches & hypnotists. With over 2 decades of professional experience he offers courses, training and tools for hypnotherapists online and in-person and Hosts conferences & events for promoting and educating about hypnosis. He is the author of numerous books, his most recent being "Excellence in NLP and Life Coaching". Tune in to for some insight into Hypnosis & Hypnotists.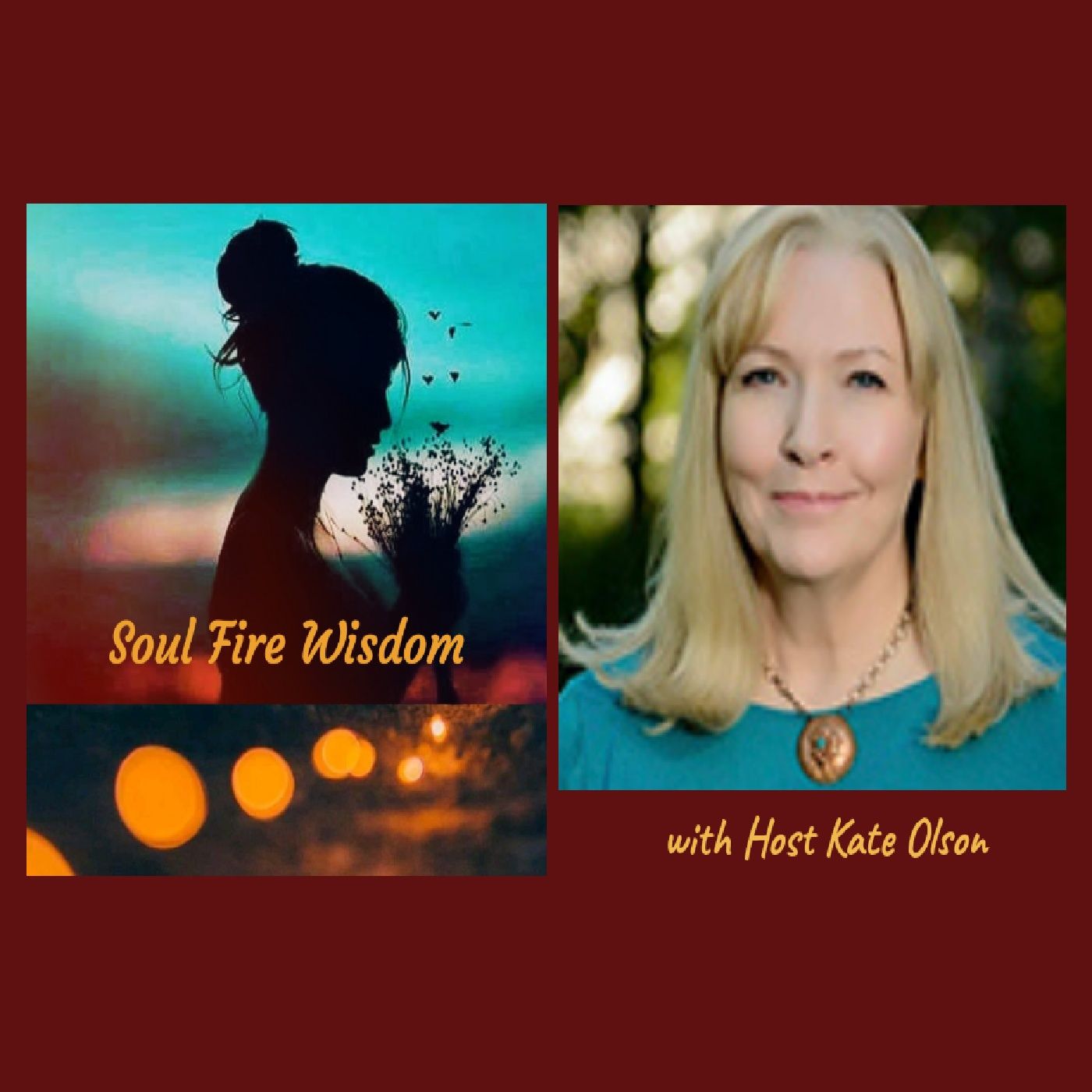 Kate interviews Tracey Warren, owner of InSpark Co-Working, Social Media influencer & Expert, Community Creator, Speaker & Author. Tracey teaches business owners how to grow a business & create profitable communities with ease and joy by making marketing fun, simple & effective. She is a truth teller & connection queen. Tracey is a bold example of how authenticity & vulnerability can be an asset for entrepreneurs who want to build their business by creating community. Whatever trail she blazes or journey she travels, including her recent victory over breast cancer, she shows up fully as herself. Tune in to find out more about the power and value of community and how to build it!
Kate interviews Lisa Barnett, Founder of Akashic Knowing School of Wisdom, Akashic Teacher, Consultant, Healer and the Author of "The Infinite Wisdom of the Akashic Records" & "From Questioning to Knowing – 73 Prayers to Transform Your Life". With more than twenty-five years as a spiritual healer, Lisa teaches students around the world to access soul guidance. She incorporates information from your Soul's Library, the Akashic Record, with energetic healing to help you break through blocks, clear pain, fear and find Karma, to create the life you desire. Tune in for some insights on this ancient healing resource..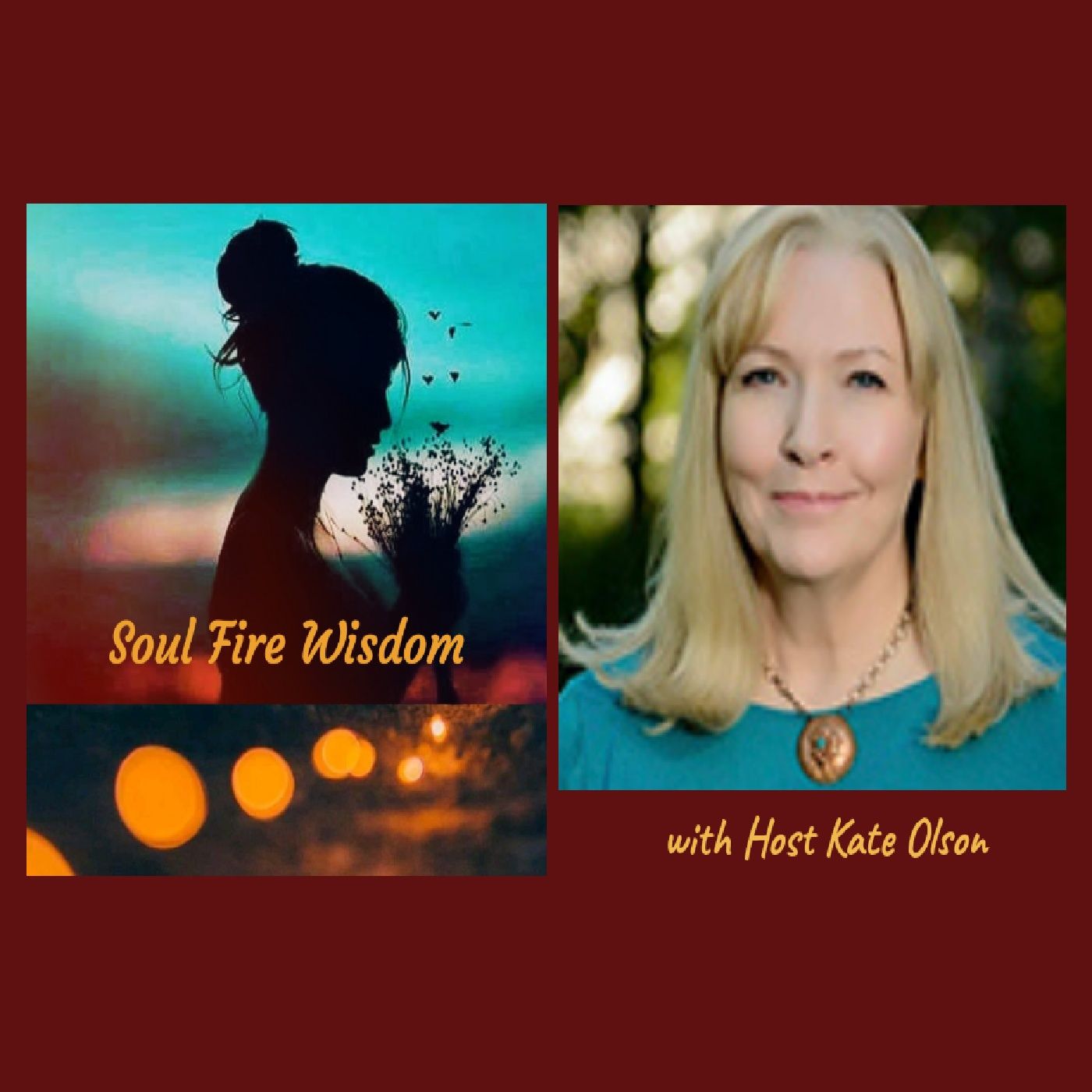 Kate interviews Claude AnShin Thomas, an ordained Buddhist Monk, Combat Vetran, Author, Speaker & founder of the Zaltho Foundation. He was born in the US and first exposed to violence by an abusive childhood. At age 18, he volunteered to serve in the Vietnam War. Through that experience, felt he carried responsibility for much death & destruction. After his return to the US, he experienced years of unemployment, social isolation, violence & addiction. He began to walk a Buddhist path in 1990 leading him to become a Zen Buddhist Monk in the Japanese Soto Zen Tradition in August, 1995. Today Claude AnShin speaks publicly & leads retreats and meetings. He also visits religious & secular communities all over the world addressing the important topic: The cultures of violence and how they can become transformed. Tune in for an insightful & thought-provoking show.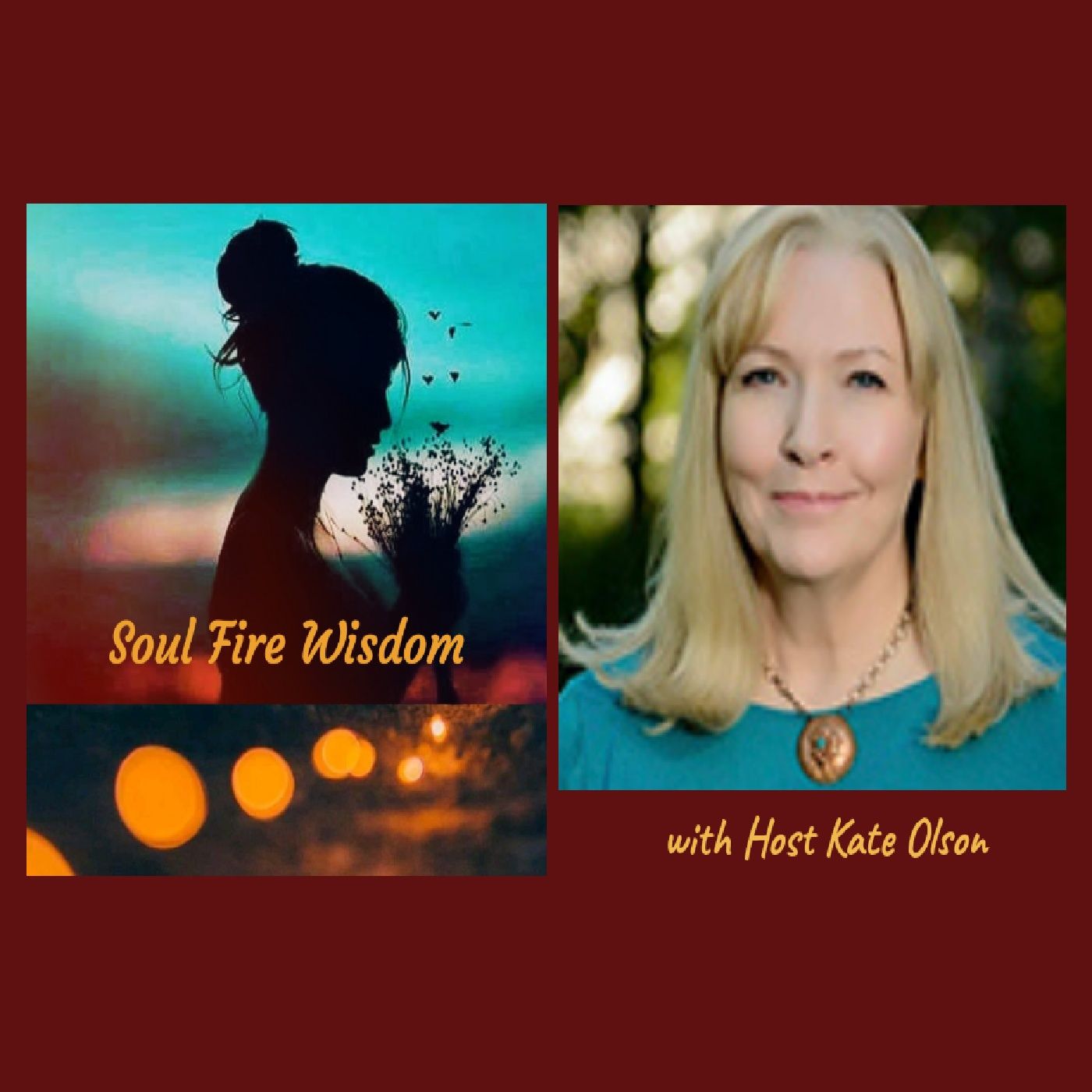 Kate interviews Karen Rae, Founder of Fave Lifestyles, a lifestyle brand & accountability society to give women a voice, amplify their expertise and help them to shine. Karen experienced over five major life changes at the same time; divorce, empty nest, menopause, downsizing, re-entering the workforce, and living on her own for the first time ever. Faced with feeling invisible and having to redefine herself & her life, Karen founded FaveLifestyles.com. Since its beginning, Fave has grown & evolved to meet the needs of its members. The newest addition is a membership community for growing entrepreneurs. The Fave Biz Society is an accountability society to celebrate wins & nurture camaraderie around overcoming challenges. The group offers unlimited engagement opportunities & resource training among its membership perks. Tune in for an informative and inspiring show.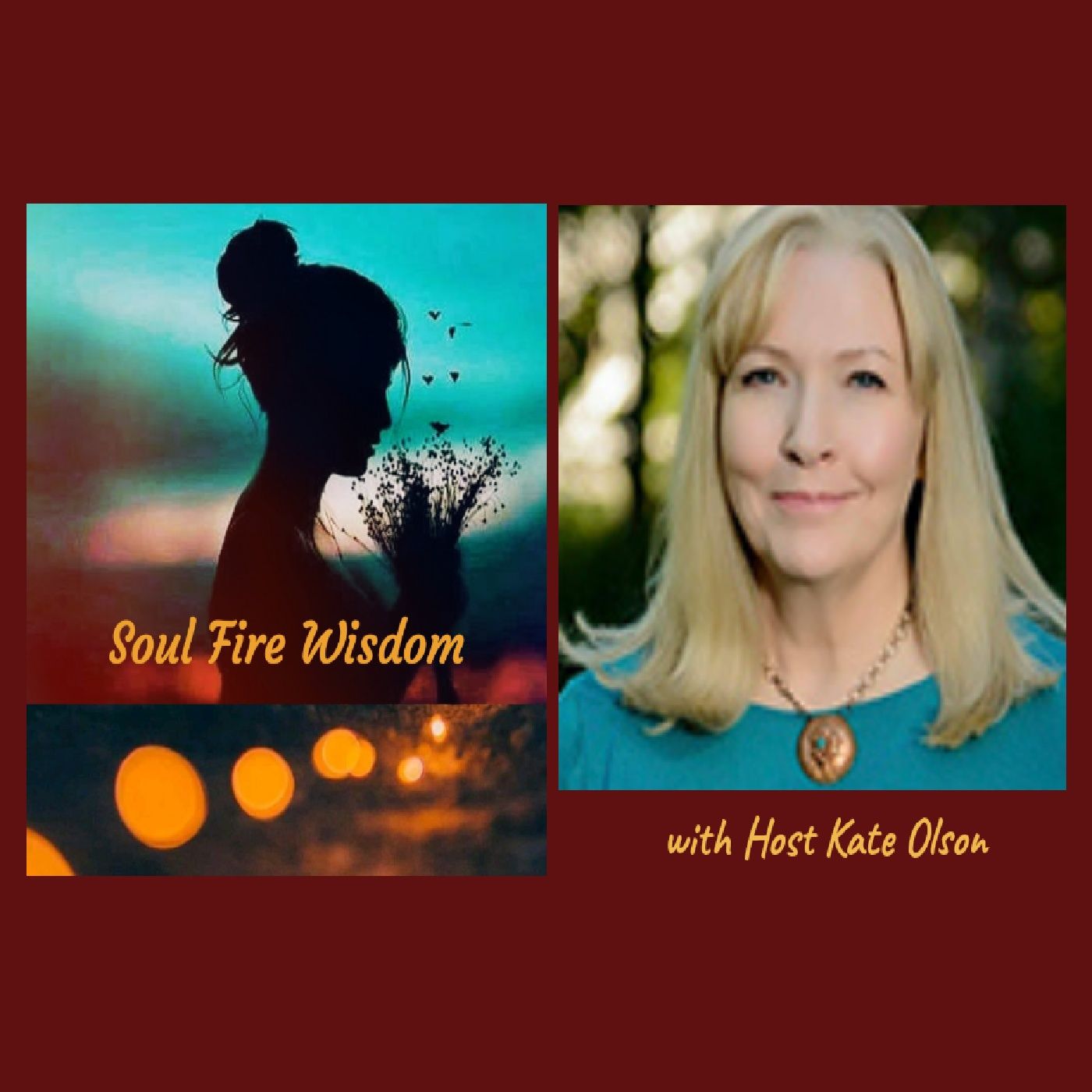 Kate interviews Terri Britt, former Miss USA & former host of Leading with Love on Contact Talk Radio. Terri is ithe founder of the Women Leaders of Love global community. a Love Expert, Speaker, Author, Spiritual Coach & Energetic Healer. For over two decades, she has been inspiring women to break the Good Girl Rules and raise their Worthiness Quotients to find inner and outer abundance and become Women Leaders of Love. Tune in for an enlightening & inspirational show!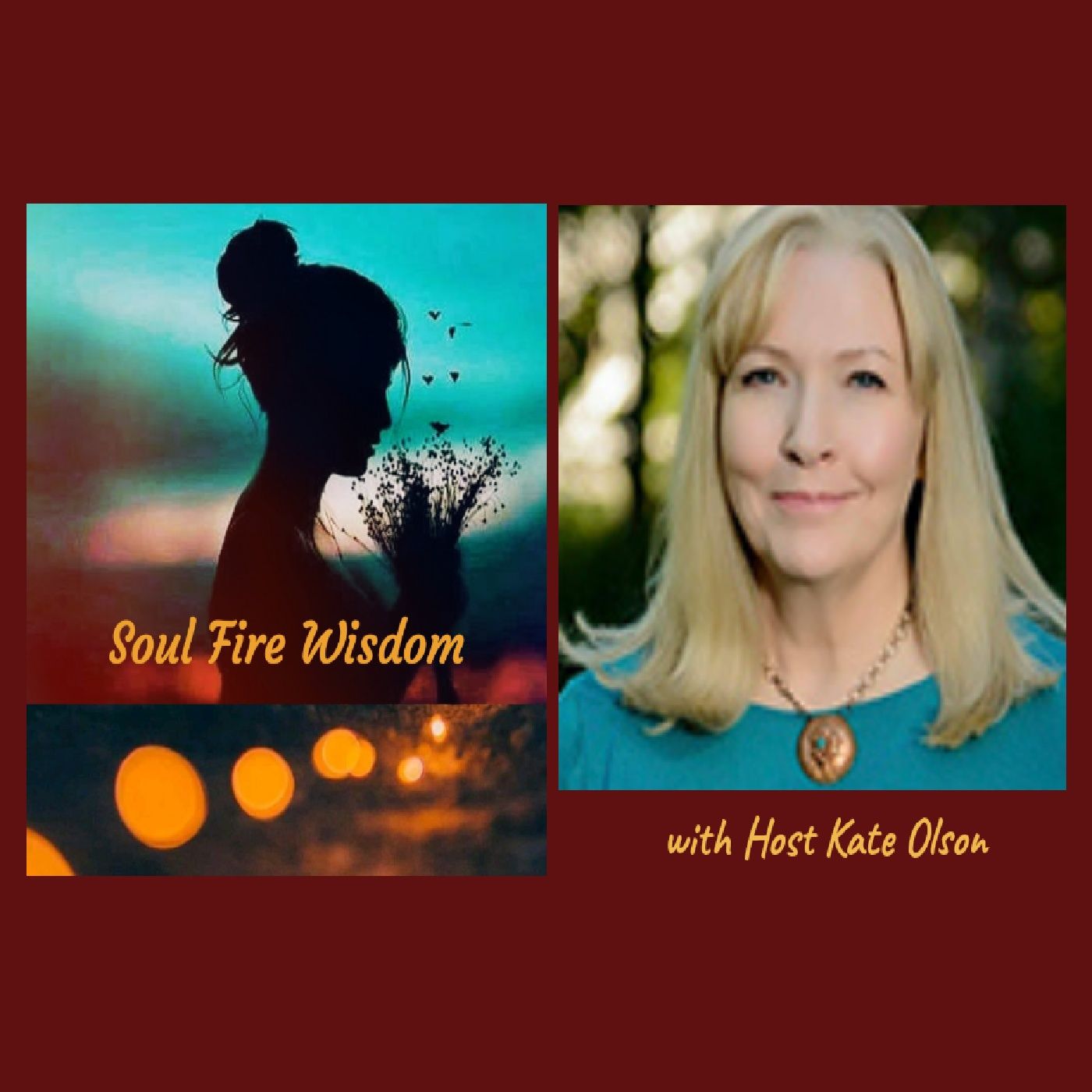 Kate interviews Lori Hardman, singer, songwriter and performer from the Seattle Area. She started singing as a child and was strongly influenced by her musical family. As kids they performed whenever they could and she and her sister, Kelly Pearce, who idolized the group, Heart, would pretend to be Anne & Nancy Wilson. Lori was Nancy and Kelly Anne. Encouraged by the fun her family had and singing lessons, Lori developed her talent all through school. Music and performing was what she loved most. That is until she became a mom. She loved that and her daughter more than anything and took time out to raise her daughter. After her daughter was grown, she found herself looking for inspiration again and was drawn back to her first love. With the encouragement and support of her local music community, she started Lori Hardman Band and has grown continually performing and recording music that has spanned the globe. She has won awards and had hits in the UK, Germany, Belgium, Holland, Austria, Ireland, as well as the US. Lori is known for her strong vocals and diversity of style delivering strong performances in Blues, Country, R&B and Rock & Roll. Along with Robert Hammerstrom she has written 15 original songs available on YouTube and most music venues, Tune in for an inspiring show.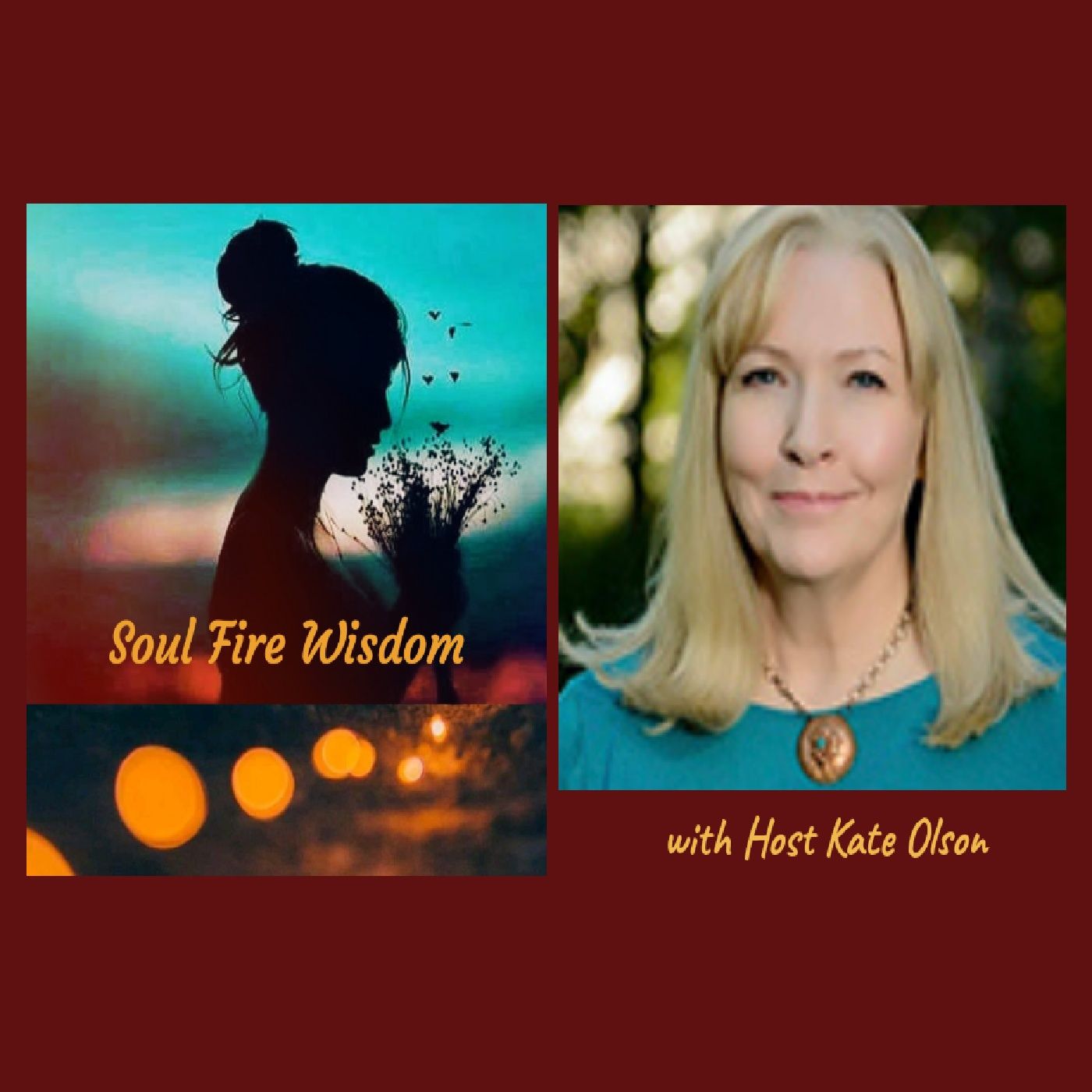 Kate interviews Conrad Real, well-known percussionist. To watch Seattle musician, Conrad Real, work the drum kit is to experience your own eyes bulging. Real, who performs regularly with the Grammy-winning hip-hop trio, Digable Planets, as well as, with the beloved Emerald City funk quartet, Down North, is known by many around his hometown as "Superman," both for the sculpted physique under his blue t-shirt & for the locomotive-paced, laser beam-precise playing he brings to prominent shows. Real collaborates regularly with other significant musical artists. He's shared stages with Andrew Gouche, Kamasi Washington, Billy Branch, Federico Malaman, Hadrian Feraud, Tom Browne, The Temptations' G.C. Cameron and many others. I met Conrad in 2015, when he was DJing at a popular Kirkland pub for Karaoke night. I have to thank him, -- if you are a parent – you know how hard it is to get "cool credit" with your Kids and my son was definitely impressed when I told him I had met Conrad Real. Tune in for an upbeat & inspiring show!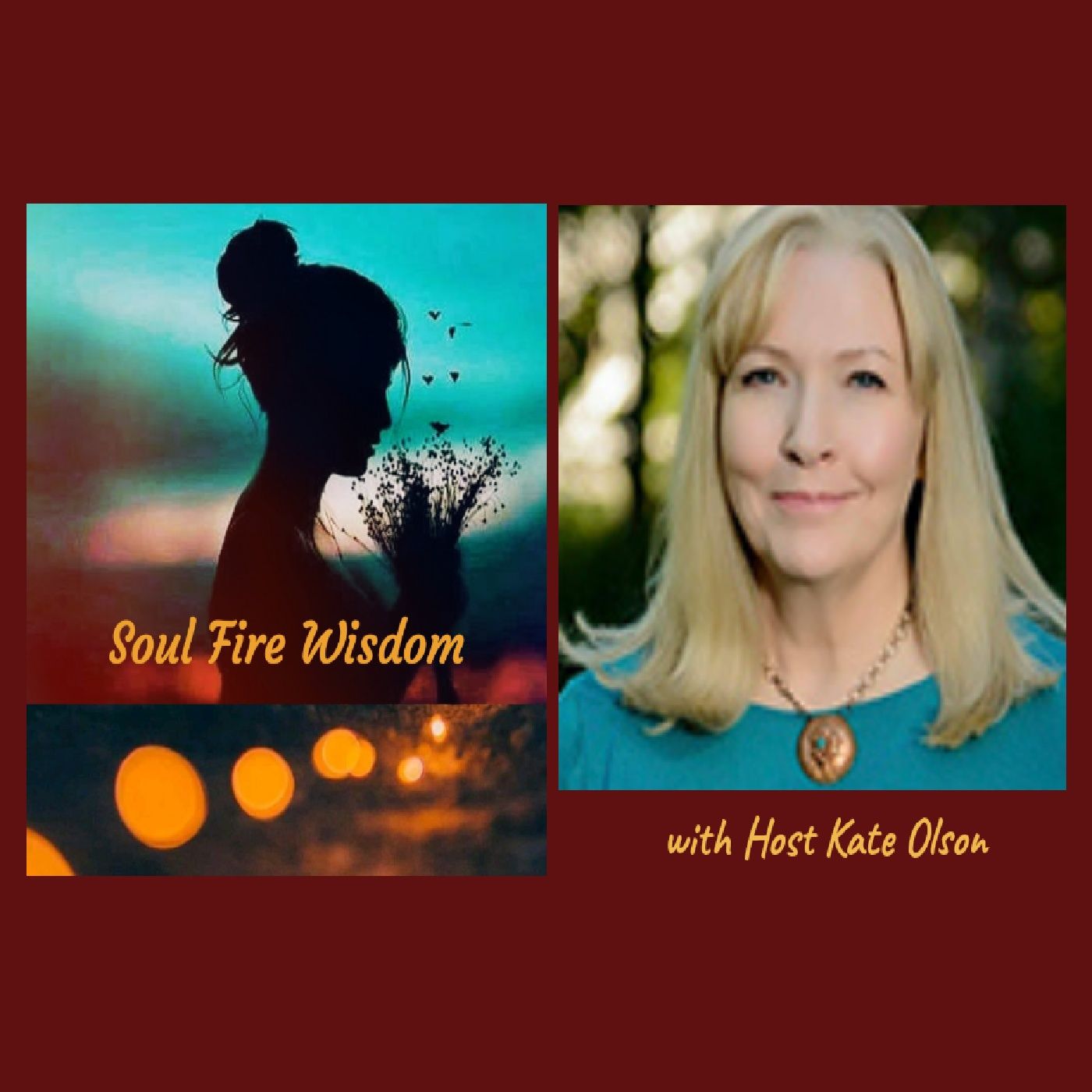 Kate interviews Theresa Callahan,Executive Leadership and Career Coach, creator of Retreat to Tuscany, a full immersion women's retreat program based in Tuscany to help women reconnect with themselves in a unique way through travel and a series of transformational experiences. Many women have an inner yearning to pursue more, to create the life of their dreams. Theresa loves taking her groups to this small medieval village in southern Tuscany to immerse them fully into the culture and experience the magic of slowing down and setting powerful intentions for new beginnings. Tune in for a fun and informative show and find out more about these unique retreats.
United States