Claim Ownership
Author:
Subscribed: 0
Played: 0
Description
Democrats in New Hampshire will vote tomorrow for the candidate they they want to nominate for president. We check in with a public radio journalist from the Granite State, Laura Knoy. Klobuchar gaining momentum. Biden throws in the towel. Sanders, from neighboring Vemont likes his numbers. Buttigeig resonating with those looking for an aspirational moderate. Brian and Laura will host a live, national call in special at 7 PM Eastern tomorrow, Feb. 11, to break down the events of the New Hampshire primary. Listen live then at wnyc.org.
Where are we on impeachment today?Lawmakers in the Senate voted yesterday along near-perfect party lines to acquit President Trump of the two articles of impeachment, abuse of power and obstruction of Congress. The only Republican to break ranks was Utah's junior Senator Mitt Romney, who voted to convict based on only the abuse of power charge. Alabama Democrat Doug Jones, a moderate up for election in November, whose vote was seen by members of his party as up in the air, ultimately voted to convict the President. And with those votes cast, the impeachment trial of Donald J. Trump has come to an end.  On today's episode:Andrea Bernstein, senior editor for politics and policy for WNYC News and co-host of the podcast Trump Inc. and the author of American Oligarchs: The Kushners, the Trumps, and the Marriage of Money and Power (W. W. Norton & Company, January 2020)
Where are we on impeachment today?After they began in the House over four months ago, and after hundreds of hours of hearings, arguments, proceedings, floor debates and votes, the impeachment proceedings President Donald Trump come to a close this afternoon. The vote, which will most likely result in the President's acquittal, caps off a tumultuous week in national politics that included the Iowa caucuses on Monday and the State of the Union on Tuesday. At the president's constitutionally prescribed speech, the chill of impeachment hung between Trump and House Speaker Nancy Pelosi, who initiated the process back in September. Before the speech, Trump snubbed the Speaker's offer of a handshake, and when he had finished, Pelosi tore up her copy of the speech before Trump had departed the dais, in full view of the C-SPAN cameras. Trump made no mention of the impeachment during the speech. Republicans who plan to vote to acquit, including Sen. Susan Collins of Maine, have said that they think Trump has learned from the saga, and that he will be less likely to involve US foreign policy in his elections moving forward. Trump has continued to say that his infamous call with Ukrainian President Volodomyr Zelensky was "perfect," even as his allies on the hill have called it improper.  On today's episode:Preet Bharara, former U.S. Attorney for the Southern District of New York and now the host of the new podcast, Stay Tuned With Preet
Where are we on impeachment today? Sen. Joe Manchin, a moderate Democrat from West Virginia, has floated the notion of censuring President Trump for his actions in Ukraine. Several Republicans have said that they thought what Trump did was bad — "shameful and wrong," in the words of Republican Sen. Lisa Murkowski — but not impeachable, though none have thus far weighed in on Manchin's suggestion. Senators will continue to voice their opinions on the chamber floor through today. It's unclear whether, in his third State of the Union this evening, Trump will address his likely acquittal. Several House Democrats have said that they would boycott the speech, the last State of the Union of his first term.  On today's episode:Susan Page, Washington Bureau Chief for USA Today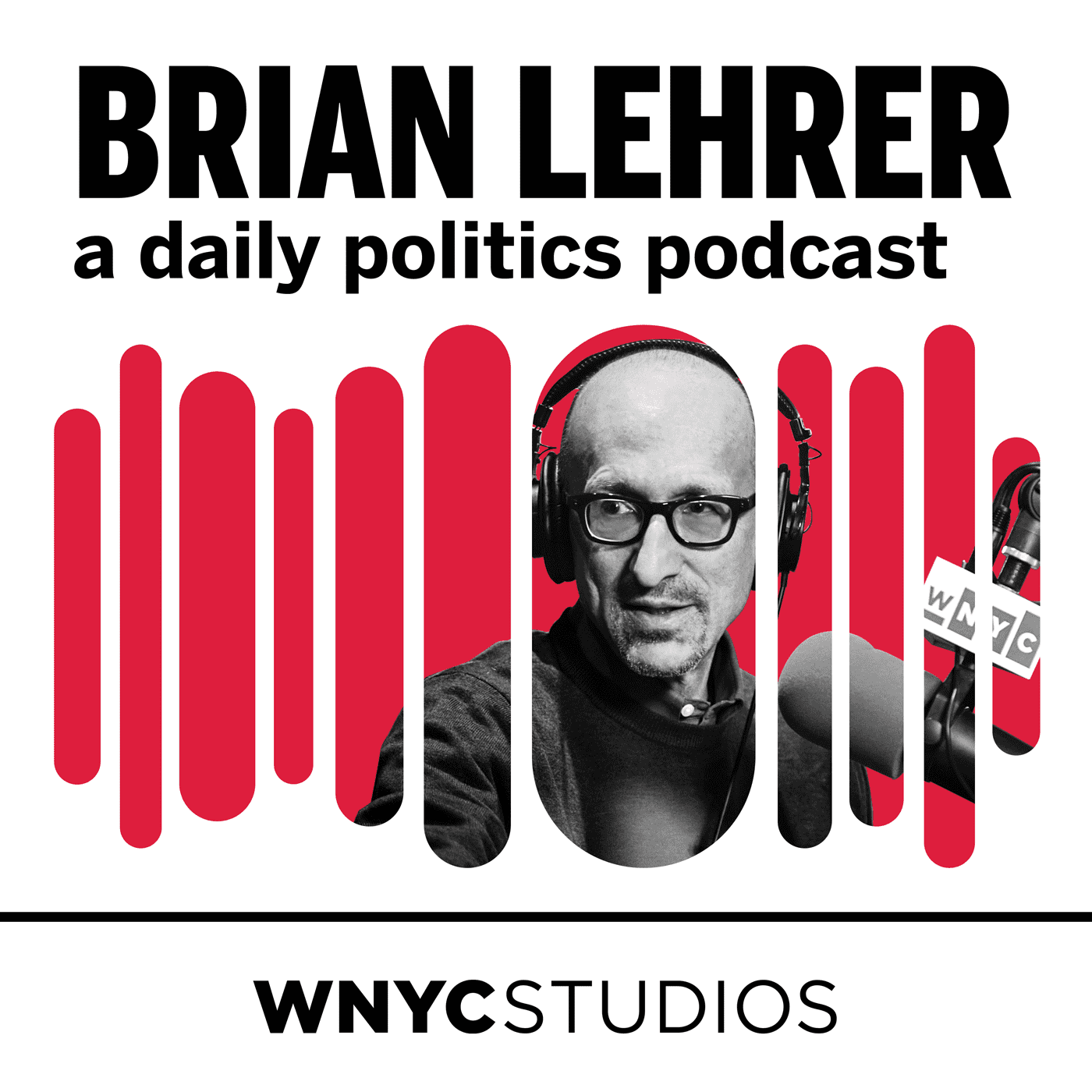 Where are we on impeachment today? While Iowans are choosing between a crowded field of top candidates on Monday night, in Washington senators are preparing for a historic choice of their own. Starting this afternoon, house managers and the President's defense team will deliver closing arguments, and the final vote, when the Senate determines whether to remove the president from office, is expected on Wednesday at 4 p.m. A growing number of Republicans have argued that while President Trump's dealings with Ukraine weren't perfect, it doesn't merit his removal. An acquittal is expected. Tomorrow, President Trump will deliver the State of the Union address to a joint session of Congress. On today's episode:Gabriel Debenedetti, National Correspondent for New York Magazine.
Where are we on impeachment today?Yesterday, just after the Senate concluded the final round of questions and answers, the retiring Sen. Lamar Alexander, one of the Republicans most likely to vote to call witnesses, announced he'd heard enough. The President did what the House managers allege, Alexander wrote in a statement, but what they allege "does not meet the United States Constitution's high bar for an impeachable offense." With Alexander firmly in the "no" column, and fewer than 4 other Republicans poised to break ranks, the witness question appears settled. Democrats had been banking on the hope that new witness testimony would increase public pressure enough to secure the needed 20 GOP votes to remove the President. Without that pressure, and without more evidence to consider, there's little more left to do in the Senate trial beside vote to either remove, or more likely, to acquit the President.   On today's episode:Sarah Ferris, congressional reporter for Politico
Where are we on impeachment today?This is the second and final day where Senators can ask questions of the impeachment managers and President Trump's defense team. Yesterday, lawmakers used the unique structure of the Q&A period (written questions submitted to and read aloud by Chief Justice John Roberts) to give their side more time to make their case, and to try to emphasize the weak points in the other side's arguments. Ahead of today's Q&A period, congressional leadership has been whipping votes on the question of witnesses. That issue has been allotted a 4 hour debate, which will likely take place on Friday. If the Senate votes in favor of subpoenas the trial will likely drag on for weeks more. If they vote to not hear additional witness testimony, the Senate could bring this chapter of the Trump presidency to a close as soon as Friday evening.  On today's episode:Ezra Klein, editor-at-large and co-founder of Vox, host of the podcasts The Ezra Klein Show and Impeachment, Explained, and the author of Why We're Polarized (Avid Reader Press / Simon & Schuster, 2020)
Where are we on impeachment today?Mitch McConnell reportedly told his caucus that they don't have the votes to block witnesses. This, following several days of Republicans calling for testimony from the Bidens and the intelligence community whistleblower. A four-hour debate and subsequent vote on the question of witnesses is expected on Friday. Over the next two days, senators will have a total of 16 hours to pose questions and receive answers from the impeachment managers and the President's legal team. These will be written down and then asked aloud by Chief Justice John Roberts.  On today's episode: Ryan Goodman, NYU law professor, co-editor-in-chief of Just Security and former special counsel at the Department of Defense
Where are we on impeachment today?An additional revelation about former National Security Adviser John Bolton's forthcoming book could push Republican Senators toward a vote to hear his testimony. After reporting on Sunday that, according to a manuscript, Bolton claims that Trump told him he would hold up the military aid to Ukraine until Zelensky announced investigations into the 2016 election and Hunter Biden. yesterday, more details from the book emerged, including an episode in which Attorney General William Barr expressed concern to Bolton that Trump was using US foreign policy to give personal favors out to autocratic world leaders, including Xi of China and Erdogan of Turkey. Day two of the Defense's opening arguments included much discussion of the Bidens' activities in Ukraine, elements of the Obama administration's Ukraine policy and the constitutionality of impeachment without a crime.  On today's episode:Elie Mystal, Justice correspondent for The Nation
Where are we on impeachment today?According to a New York Times scoop, in his forthcoming book, former National Security Adviser John Bolton makes the claim that President Trump told him personally that he was withholding nearly $400 million in military aid to Ukraine until President Zelensky agreed to investigate the Bidens. Bolton has said he would be willing to testify before the Senate impeachment trial, but the question of witnesses has is still uncertain, with a debate on the matter scheduled for Friday, Jan 31 on the Senate floor. Some Republican Senators, including Mitt Romney and Susan Collins have indicated that the revelations from Bolton's manuscript are likely to push them closer to voting in favor of witnesses.  The President's legal team today will mark their second day of opening arguments, after an abbreviated start on Saturday, in which they only used two of their allotted eight hours.  On today's episode:Josh Blackman, Associate Professor of Law at the South Texas College of Law Houston who specializes in constitutional law, the United States Supreme Court, and the intersection of law and technology
Where are we on impeachment today?In their final day of opening arguments, the House's impeachment managers will focus on the "Obstruction of Congress" article, outlining the President's alleged efforts to hamper the House's investigation. Yesterday, while arguing that the President's activities in Ukraine constituted an abuse of power, they worked to pre-empt one of their opposition's defense strategy of bringing up Joe and Hunter Biden by laying out a case that their activities in Ukraine were all above board. During a break in the presentation, Senate Republicans expressed surprise that the impeachment managers would spend so much time on the Bidens, opening the door for the defense team to urge the Senate to subpoena their testimony.  On today's episode:Susan Hennessy, executive editor of Lawfare, CNN contributor, former attorney at the NSA, andBenjamin Wittes, editor in chief of Lawfare,both senior fellows at the Brookings Institution and co-authors of Unmaking the Presidency: Donald Trump's War on the World's Most Powerful Office (Farrar, Straus and Giroux, 2020)
Where are we on impeachment today?In their second day of opening arguments, the House's impeachment managers will shift their focus from the facts of the Ukraine affair to the evidence supporting their claim that President Trump abused his power. From Davos yesterday, Trump broke the record for the most twitter activity (tweets and retweets) in a single day. Many of his posts decried the impeachment process and those helming the case against him. This, after he had made comments to the press suggesting an eagerness to call witnesses for a full exoneration. In the wake of those comments, Republican Senators scrambled to distance themselves from them, walking the tightrope between supporting Trump and rejecting the notion that calling witnesses would become a part of the GOP's strategy in the trial. Responding to a question posed by an Iowa voter, Joe Biden rejected the idea that he would take part in a "witness swap," wherein he and his son Hunter would testify in exchange for the testimony of key administration officials with firsthand knowledge of the Ukraine Affair.   On today's episode:Sen. Chris Murphy (D-CT), a member of the Senate Foreign Relations Committee, currently sitting as a juror in the impeachment trial
Where are we on impeachment today?After nearly 13 hours of debate and 11 attempts by Senate Minority Leader Chuck Schumer to secure documents and witnesses before the opening arguments begin, the rules of the Senate's impeachment trial have been approved along party lines. At the last minute, reportedly facing pressure from his caucus, Majority Leader Mitch McConnell changed certain key elements of his rules proposal; notably, that each side's 24-hour opening statements would be spread across three sessions instead of two, and that evidence from the House inquiry would be automatically entered as evidence unless the President's defense team objects. Before calling the Senate into recess just before 2 a.m., Chief Justice John Roberts, who many expected to remain as above-the-fray as possible, "admonished... in equal measure" both legal teams for addressing "the world's greatest deliberative body"  using language "not conducive to civil discourse." On today's episode:Anita Kumar, White House correspondent and associate editor for POLITICO.
Where are we on impeachment today?The Senate returns today to hear debate and then vote on a set of rules that will govern the first phase of President Trump's impeachment trial. The rules package, unveiled by Sen. Maj. Leader Mitch McConnell on Monday night, would set a timeline of two 12-hour sessions for impeachment managers to make their case. Democrats balked at the rules package, saying that these extended sessions are designed to send the proceedings late into the night, where they're less likely to be watched by the public. Republicans say Democrats want to spread the sessions out across four days in order to better orchestrate a media spectacle of the trial. Senators themselves will not participate in the debate over the rules, as they are barred from speaking during the trial. The task falls to the House impeachment managers, and the President's legal defense team. Trump's team now reportedly includes the Republican members of Congress who were the most vocal and visible during the impeachment hearings in the House.  On today's episode:Jeremy Stahl, senior editor at Slate.
Where are we on impeachment today?President Donald Trump's defense team has added two individuals who are no strangers to the limelight: Ken Starr, who acted as independent counsel during the Clinton impeachment, and Alan Dershowitz, a frequent FOX News legal commentator and Harvard law professor. The additions suggest that the President expects the trial to play out, not only in the Senate, but in the court of public opinion as well. Senate Republican John Cornyn of Texas said on CBS's Face the Nation on Sunday that Democrats are only now insisting on calling new witnesses because they rushed the process in the House and voted on the Articles of Impeachment without a compelling case. Tomorrow, Tuesday is the first day of the Senate Trial, during which the House's impeachment managers will present their before the full Senate, which will have the opportunity to pose questions through Chief Justice John Roberts, who will preside over the entire trial.  On today's episode:Alana Abramson, congressional reporter for TIME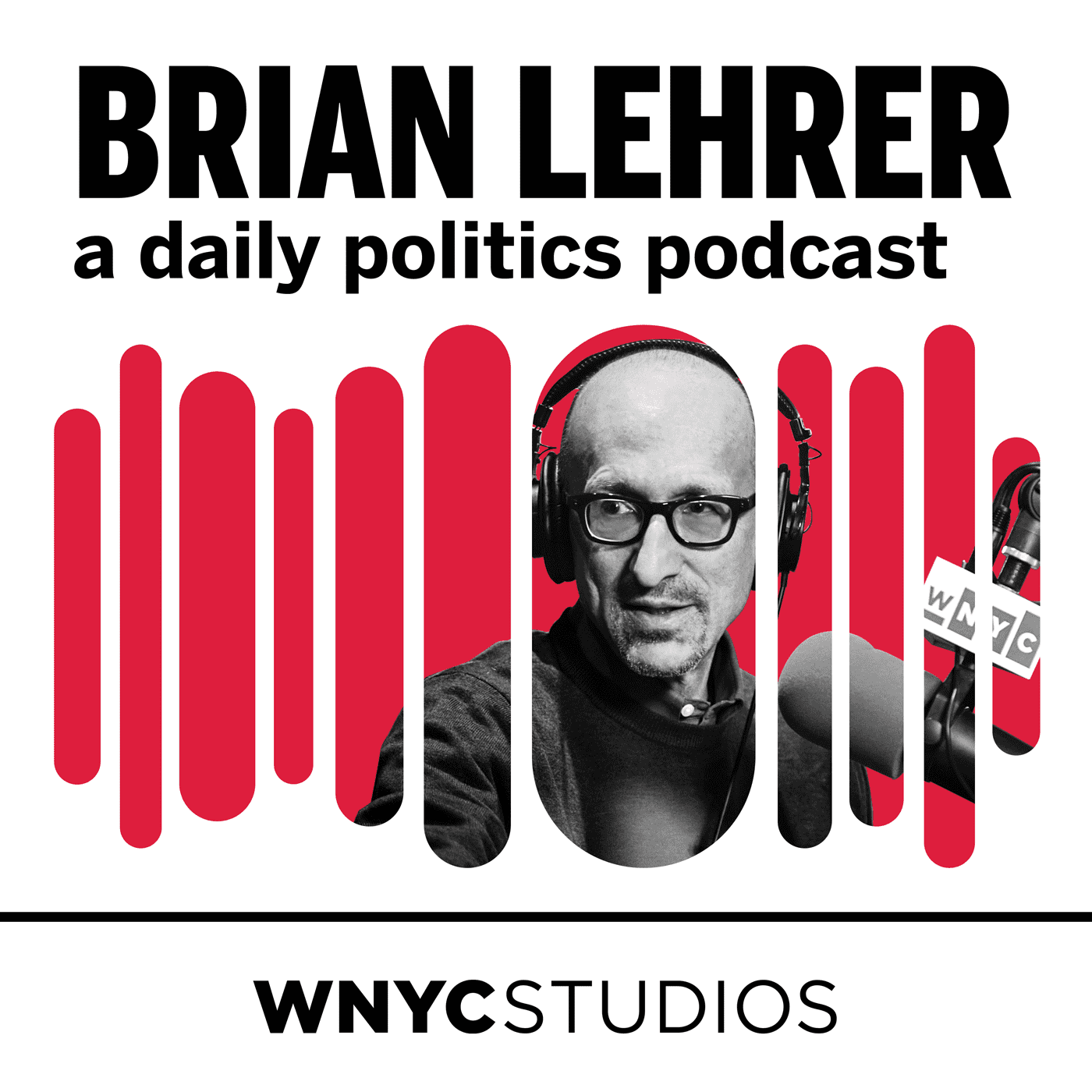 Chuck Schumer's Playbook
2020-01-1723:21
2
Where are we on impeachment today?Yesterday, House Democrats sent the articles of Impeachment to the Senate. Chief Justice John Roberts was sworn in, and he likewise swore in the 99 out of 100 Senators present. The trial to remove or acquit President Trump has officially begun, but stands in recess until this coming Tuesday, at 1 p.m. At that point, Senators will vote on the rules for the first phase, in which the House's impeachment managers will present their case, and answer Senators' questions, submitted through Roberts. The Republican majority is holding firm in its stance to resist the question of subpoenaing witnesses and documents until that phase has been complete.  On today's episode:Burgess Everett, POLITICO congressional reporter
Where are we on impeachment today?Amid a documents release from the House Intelligence Committee of Lev Parnas's correspondences, the Soviet-born, now-indicted associate of Rudy Giuliani made a media tour to give his account of the Ukraine affair, in which he played a significant role. In interviews with MSNBC's Rachel Maddow, Parnas said that the high-level meetings he took in Ukraine were all done at Giuliani's direction, and with an understanding that he was acting as an emissary for President Trump. The Representatives selected by Nancy Pelosi and approved by the House marched the two articles of impeachment across the Capitol Rotunda to the Senate. With the baton officially passed, the future of these proceedings is now in the hands of Senate Majority Leader Mitch McConnell and the Republican majority.  On today's episode:David Gergen, CNN senior political analyst, current professor at Harvard's Kennedy School of Government and a former White House adviser to four presidents
Where are we on impeachment today?Today, the House will vote to approve House Speaker Nancy Pelosi's picks for impeachment managers, and send the articles to the Senate after a month-long stalemate over the form that the Senate trial will take. Pelosi chose seven Democrats, among them Intel Chairman Adam Schiff (D-CA) and Judiciary Chairman Jerry Nadler (D-NY), to make the case for removing the President from office in Congress's upper house. Ukrainian businessman Lev Parnas, an associate of Rudy Giuliani under indictment for campaign finance violations, turned over a trove of documents, and his cell phone, to the House Intelligence Committee, which yesterday released some of them (PDFs: 1, 2). They shed light on the role played by Giuliani, and add some troubling details about the campaign to intimidate and oust former Ambassador Marie Yovanovitch. Parnas appears to have been in contact with people who were tracking the ambassador's movements.  On today's episode:Julian Zelizer, professor of history and public affairs at Princeton University, CNN political analyst, co-host of the podcast Politics and Polls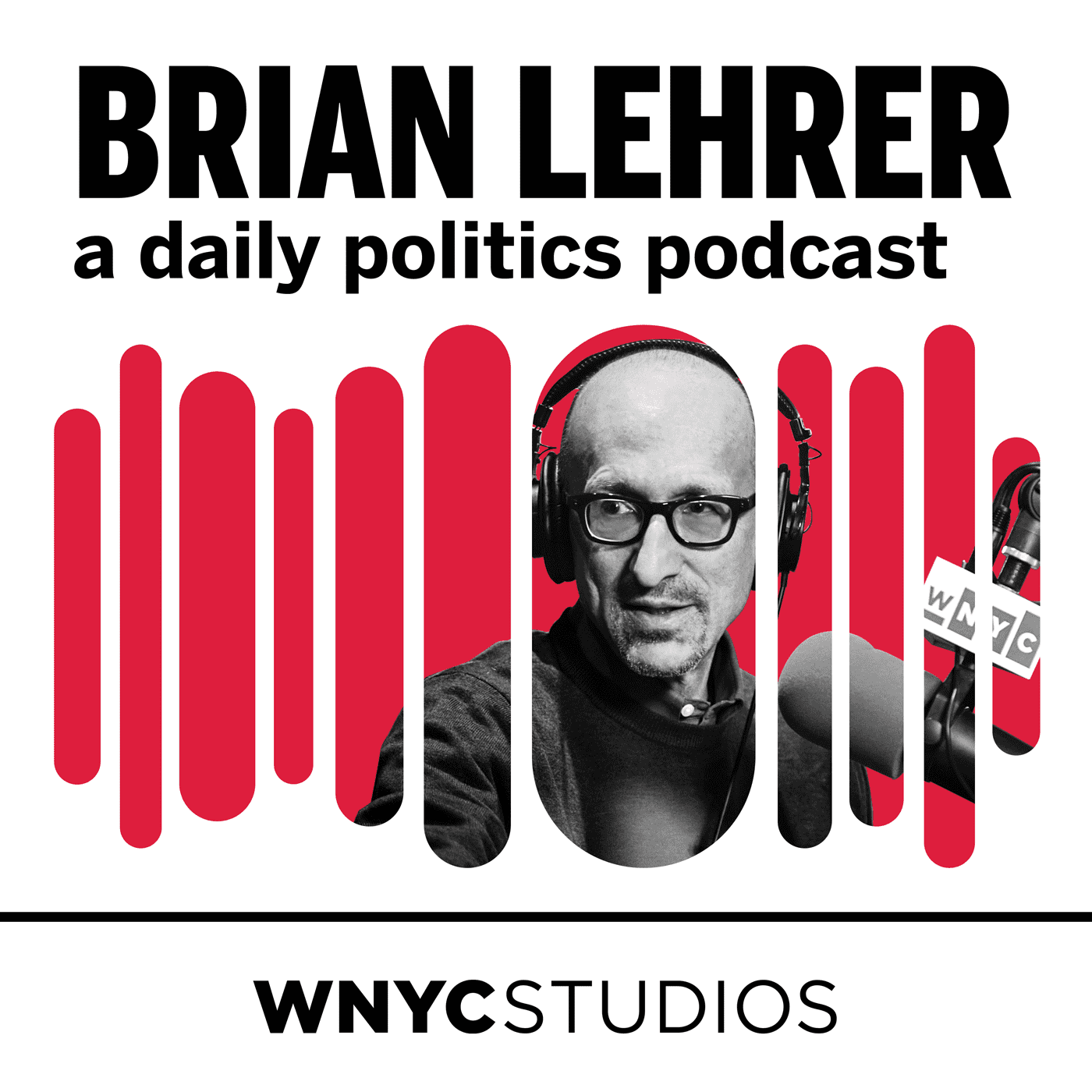 Where are we on impeachment today?In a closed-door meeting with her caucus on Tuesday morning, Nancy Pelosi announced that a vote on impeachment managers would take place on Wednesday, although she did not name her picks for the role. The Russian GRU, a government intelligence agency, has apparently hacked into the Ukrainian energy company that Trump pushed President Volodymyr Zelensky to investigate. It's not clear whether any documents were stolen, but the cybersecurity firm that unearthed the hack called the attempt, "successful." Giuliani associate Lev Parnas, under indictment for campaign finance violations, is willing and indeed eager to testify in the impeachment probe. Over the weekend, Parnas's lawyer turned over his cell phone and other devices and documents to the House Permanent Select Committee on Intelligence.  On today's episode:Quinta Jurecic, managing editor of Lawfare
Where are we on impeachment today?Tomorrow, House Speaker Nancy Pelosi will hold her weekly meeting with Democratic representatives. There, she's expected to discuss her thinking around who will make the case for impeachment in the Senate. After a nearly month-long delay, Pelosi announced on Friday that she would be transmitting the articles of impeachment to the Senate some time this week. Senate Maj. Leader Mitch McConnell has not yet provided a draft of the rules under which the Senate trial will be run. His Democratic counterpart, Minority Leader Chuck Schumer, is reportedly building his procedural arsenal, and is planning to hold numerous votes designed to push the Senate closer to calling witnesses in the trial.  On today's episode:Heather Caygle, Congress reporter for POLITICO
United States