Discover
Healing Within with Patti Conklin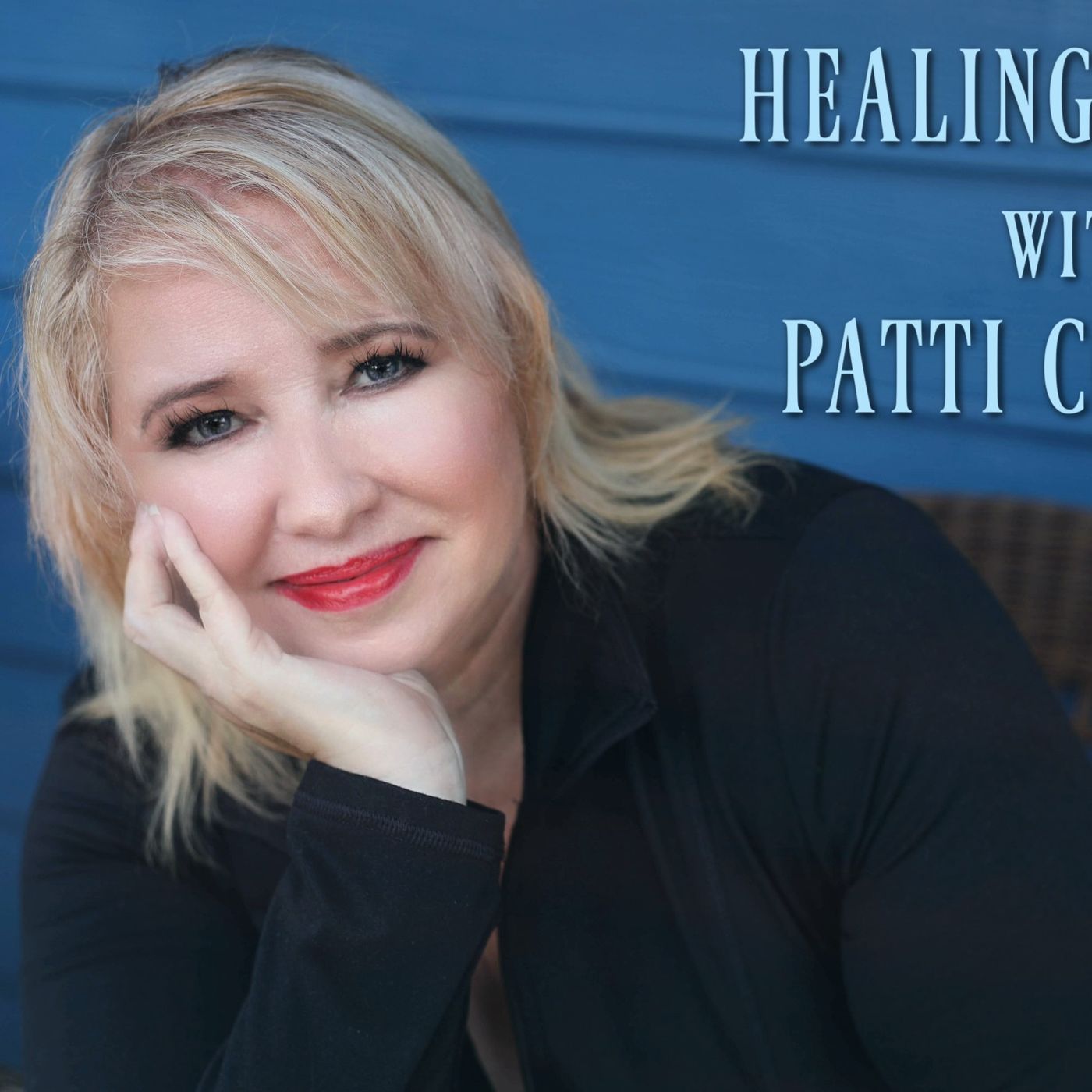 Claim Ownership
Healing Within with Patti Conklin
Author: The 'X' Zone Broadcast Network
Subscribed: 3
Played: 47
© Copyright The 'X' Zone Broadcast Network
Description
PATTI CONKLIN grew up in Brooktondale, New York with a unique ability to see how the vibration of words and emotions affect the physical body. Through this sight, she began to understand that manipulating the vibration of the particles that make up the body could release stored emotion and facilitate healing, and Conklin Method of Cellular Cleansing was born. After spending her youth learning and perfecting her healing abilities, she began to work with individuals with illnesses ranging from physical to mental, and even spiritual. Patti grew her private practice with tremendous results, and as her reputation grew, more and more people sought her out, bringing her into their home for healing. Patti realized that while she can help those who have become ill, she could teach others how to shift their perception and thus prevent illness from occurring. She quickly became a frequent keynote speaker, and soon a curriculum to learn the Conklin Method of Cellular Cleansing was in demand. She developed the Certified Associates of Cellular Cleansing training course which opened the doorway to a select few students who now offer Cellular Cleansing in their own private practices across the globe. Patti's great successes reach further than the world of health, however. Before she began her own private practice, Patti was active in the non-profit world where she held many exciting and interesting jobs, such as Director of Women in Literacy, Laubach Literacy International, overseeing campaigns in 30 countries throughout Africa, Asia and South America; Southeast Regional Director Canine Companions for Independence; West Regional Director of Make A Wish Foundation; and Development Director of Girl Scouts of America in Michigan. Among Patti's many honors are the Founder's Award, from the International Medical and Dental Hypnotherapy Association in 2007, and the President's Award in 2004 from the International Association of Counselors and Therapists. Also, she was inducted into the International Hypnosis Hall of Fame in 1996. Patti has been labeled by colleagues, physicians, and clients as one of the greatest Medical Intuitives of the 21st Century. Patti is the author of God Within: The Day God's Train Stopped, a tell-all book that recounts the experiences, visitations, and lessons Patti has been faced with in learning and accepting her mission in this life: "To teach others to become insubstantial without transitioning." Patti has been included in literary works with respect by authors in more than ten books, including Soul Agreements by Dick Sutphen, Miracles of the Casa by Josie Ravenwing, and Radical Remissions by Dr. Kelly Turner, Unstuff Yourself by Nancie Barwick Ph.D, One Day At A Time by David M. Sloan, The Faces Behind The Pages That Inspire by Lori Rekowski, to name a few. For more Information visit -
www.patticonklin.com
Psychic and Medical Intuitive Julie Ryan can sense what medical conditions and illnesses a person has and facilitate energetic healings. She can communicate with spirits both alive and dead. Julie can scan animals, access people's past lives, and remove ghosts from homes and other buildings, and she can tell how close to death someone is. Her book Angelic Attendants: What Really Happens As We Transition From This Life Into The Next describes a series of events that involves angels, multitudes of deceased family and friends, the spirits of deceased pets, and countless serendipitous and miraculous moments. Julie's latest book Angel Messages For Kids is a picture book that has angels answering kids' tough questions. Each week, Julie scans callers on her 'Ask Julie Ryan' podcast which is heard by millions in over 100 countries throughout the world. Julie is a businesswoman, an inventor, an author, a podcaster, and a serial entrepreneur. Her surgical device inventions are sold globally and she has founded nine companies in five different industries. Julie's Psychic and Medical Intuitive skills are learned.
Joanne DiMaggio, MA, CHt, has been actively involved with Edgar Cayce'sAssociation for Research and Enlightenment (A.R.E.) since 1987and has been the Coordinator for A.R.E. Charlottesville since August 2008. She earned her Masters in Transpersonal Studies degree and her Spiritual Mentor certification through Atlantic University. Joanne has given talks on the subject of past-life exploration and soul writing to audiences across the country. In addition, she has been the guest on nearly 70 radio programs and has had several articles published in Venture Inward. She has been professionally pursuing past-life research and therapy for over 30 years and once headed her own past-life research center where she interacted with some of the country's leading past-life professionals. The author of six books, Joanne conducts private sessions at the Unity Holistic Healing Center, a service of Unity of Charlottesville, of which she is the director. More on Joanne at www. joannedimaggio.com, or email her at: joanne@joannedimaggio.com.
Jean Adrienne is the developer of the InnerSpeak™ Breakthrough Coaching and Therapy Process, as well as being an author, internet TV show host, world traveler and financially independent entrepreneur. Her passion is creating Quantum Change in her own life and she loves to share that with others, assisting them to do likewise.Her nitty-gritty details are that she has a BA in Psychology from Florida State University, she completed the 4 year Education For Ministry curriculum from The University of the South and she's published 5 books – Soul Adventures, Reframe Your World: Conscious Creation In The New Reality, Power Tools: The Ultimate Owner's Manual For Personal Empowerment, Realities of Creation and Reconnecting Soul Guidebook – PLUS 2 amazing decks of empowerment cards: The InnerSpeak Cards. All are available on Amazon.com, www.JeanAdrienne.com/Store and your local bookstore.
Dr. Laurie Nadel is a specialist in acute stress, trauma, and anxiety issues. Her award-winning book The Five Gifts: Discovering Hope, Healing & Strength When Disaster Strikes (Foreword by Dan Rather) was voted one of the Best Books of 2018 by the prestigious Library Journal. She is also the author of the four-time bestseller Sixth Sense: Unlocking Your Ultimate Mind Power which was featured twice on Oprah.
Dr. George Everly is a founder of the International Critical Incident Stress Foundation (ICISF), the organization that pioneered debriefing models for first responders who face life and death on the job. Critical Incident Stress Management (CISM) provides tools, information and support for managing acute stress reactions.He teaches at The Johns Hopkins University Bloomberg School of Public Health, The Johns Hopkins School of Medicine and is the author of a PSYCHOLOGY TODAY blog "When Disaster Strikes"He is an NGO delegate for ICISF at the United Nations.
Kac Young has three doctorates: One in Natural Healing, one in Hypnotherapy and one in Naturopathy. She is the author of 21 self-help books featuring Feng Shui, Heart Health, Essential Oils, Bach Flowers, Crystals, Pendulums, Finding Love, Managing Money, Healing and the Cheese Dome. For thirty years she was an independent producer and director in Hollywood learning how to manage the heavy workload and insane hours with balancing practices like Meditation and Tai Chi/Qigong. She was also an executive with Universal Studios Hollywood. Kac Young is a licensed Religious Science Minister, a Certified Archetypal Therapist and Counselor; a Certified Meditation Teacher; a Career Coach for aspiring actors and directors; and a former pilot of private airplanes. She is a certified Medical Qigong instructor. Kac has traveled extensively to experience, first-hand, and to study world religions, beliefs, methods, practices and disciplines. Her life goal is to bring spiritual awareness to everyone, so they are able to live full, productive, generous lives and leave the world a better place for having been in it. She believes that every desire must be spiritually connected and consciously infused in order for change to transpire. When desire and intention meet passion and action, shift occurs. When shift occurs; change happens, and desired results are experienced. She is active on behalf of animal rights and fostering and preserving women's rights.Visit: www.kacyoung.com and www.healingartofessentialoils.com
Shari Botwin, LCSW has been counseling survivors of all types of trauma in her Cherry Hill, New Jersey private practice for over twenty-two years. Her new book, " Thriving After Trauma: Stories of Living and Healing" shows readers, through personal stories, how many who have experienced the worst kinds of trauma have gone on to post-traumatic growth. Shari Botwin has been interviewed on ABC, NBC, CBS, CNN, The Associated Press, and The New York Times. ww.sharibotwin.com
Bonnie combines her gift of Intuition with reading and pushing Energy to assist individuals with their path of healing both physically and emotionally. With over 30 years experience in the field of Sports Medicine, she specializes in the complexities of musculoskeletal injury evaluation, treatments and rehabilitation. A Certified Athletic Trainer and Certified Strength & Conditioning Specialist, she combines her Intuition and Western Medicine knowledge to provide a unique individualized approach for soul fitness & healing. Bonnie is also a Certified Practitioner of the Conklin Method of Cellular Cleansing and Colorworks. She offers Healing Sessions, Intuitive Coaching, Remote Energy Push and private or group Cellular Cleansing. Bonnie enjoys teaching ColorWorks & Vibrational Medicine workshops. For more information or scheduling, please email soulfitnesshealing@att.net or call 314-494-0062
Dr. Laurie Nadel is a specialist in acute stress, trauma, and anxiety issues. Her award-winning book The Five Gifts: Discovering Hope, Healing & Strength When Disaster Strikes (Foreword by Dan Rather) was voted one of the Best Books of 2018 by the prestigious Library Journal. She is also the author of the four-time bestseller Sixth Sense: Unlocking Your Ultimate Mind Power which was featured twice on Oprah. She has been a guest on Dan Rather's America and Coast to Coast AM with George Noory.
Felicia Bender. Ph.D. - The Practical Numerologist is devoted to helping audiences uncover their life's purpose - and so much more - with Numerology. She is the author of Redesign Your Life: Using Numerology To Create The Wildly Optimal You and Master Numbers 11, 22, 33: The Ultimate Guide. Felicia facilitates presentations demonstrating how to use basic numerology to understand ourselves and other major players in our lives. She's able to expertly apply this information to validate strengths, understand challenges, and offers practical ideas about how to change what isn't producing positive results. She works both 1-on-1 and in groups. Felicia's experience with theatre and performance is apparent with her engaging, humorous, audience-centered presentation style.
Linda Bloom, LCSW and Charlie Bloom, MSW are relationship counselors, seminar leaders, authors, and life-partners. They have been married since 1972 and they co-direct Bloomwork. They have co-written 4 books including the best-selling 101 Things I wish I knew when I got married. (over 100,000 copies sold) and have facilitated many workshops.
Billy J. Atwell is the founder and host of the Unshakable Self-Confidence podcast. What began as his attempt to understand the nature of fear and self- doubt, in order to recover from years of violence and abuse, is now an iTunes Top 300 show with thousands of listeners worldwide. He lives and continues his work in Chicago.unshakableselfconfidence.co
In 1987, their lives profoundly and fundamentally shifted. They fell into the current moment. After years of diligently striving to improve themselves and their lives we suddenly experienced their own perfection and the perfection of the moment. From that moment on, everything was different. Their lives became rich, easy and effortless. Their relationship transformed from "normal" bickering and complaint to a loving, intimate partnership. This new way of living – directly, without stress, worry or guilt – attracted the attention of their friends who invited them to speak to their companies, friends and families. These gatherings organically evolved into our seminars where they began sharing this new way of life so others could catch it for themselves. One of their clients wrote an article about her experience of being with them and called it "Instantaneous Transformation" – and the name stuck.Now, millions of people all over the world have experienced the magic of Instantaneous Transformation and have seen their quality of lives shift.
Allison Carmen is a business consultant, business and life coach and the author of The Gift of Maybe: Offering Hope and Possibility in Uncertain times. The Gift of Maybe was published by Penguin Random House in November of 2014 and is currently translated into three languages. The book is in the self-help genre and focuses on how people can reduce their daily stress and worry and find more hope, success and presence by embracing the mindset of Maybe. The Oprah Magazine has quoted Allison's definition of MAYBE as part of the new and improved Dictionary to Enlightenment.Carmen is a featured coach on AM 970 The Answer and a popular radio guest including appearances on CBS radio and NPR all things considered. Carmen is also currently a blogger for Psychology Today, Huffington Post, Thrive Global and Mind Body Green. Her blogs focus on business, self-improvement, spirituality and parenting. Carmen's popular podcast is called 10 Minutes To Less Suffering. The purpose of the podcast is to help listeners reduce their stress and worry in less than 10 minutes.Carmen's work has been featured in many print and online publications including but notlimited to:Success MagazineInc.comPsychcentral.comInnerSelf.comLifeHacker.comExaminer.comNextAve.com (PBS's online magazine)and more!Visit: www.allisoncarmen.com
No doubt many would think it strange that a professor emerita—after a distinguished career in marketing and international business at the University of South Alabama, including running her own successful management consulting firm—would now devote her life to, among many other interests, death. She certainly wasn't ready for it herself, but the time had come to overcome her surprise and trepidation at "receiving" messages from family, friends, and strangers who were no longer alive in physical bodies.Embracing the probability that she really does connect in some way to those who no longer inhabit physical bodies, she wrote her first book: Coming Out of Your Psychic Closet: How to Unlock Your Naturally Intuitive Self. Lynn was overjoyed by the response. Many readers shared the ways intuition had guided their careers, while others remarked on how it had helped them find their life partners. Lynn's book confirmed what she already knew had to be a compelling case for the value of intuition in our lives. Even more, the responses expanded her awareness of the power of, and the hunger for, continuing love with those who "die," who leave their physical bodies.When Lynn became involved with the IANDS organization (International Association for Near-Death Studies, near the Duke University campus), she recognized her relationship to those seeking understanding and validation, although not an experiencer herself. The stories of love in and out-of-body can challenge or validate, depending on one's point of view or experience. She soon established a local group of IANDS in her own community and continues to facilitate monthly meetings to encourage others to find or establish ways to learn from and interact with people who are curious and willing to examine possibilities.As Lynn matured and experienced the deaths of family and friends, quite naturally she had more and more personal experiences of existence beyond death. She became a hospice volunteer. She observed ways that the dying process was made joyful for families and ways it was not. She shared these observations with others who had a similar interest, one being a dean of nursing at a nearby university. Their friendship ultimately led to Lynn's wish to help others have positive end-of-life experiences. And especially, it led to Lynn's emphasis on love: never-ending, available, and enriching. Lynn is able to inspire and to entertain with a combination of affectionate, personal stories and selected research about death and dying. In this, her second book, she encourages you to remember your own stories and coaches you in ways to improve those yet to come. Mostly, as she has always done, she wants you to recognize and seize your chances to love audaciously now and let what is to come play itself out. Sometimes, she says, you'll need to extend, to do differently, or, for a moment, put aside your disbelief. Lynn also encourages everyone to share personal examples of what may seem "impossibly possible."Visit - www/facebook.com/soulfitnesshealing
Dean Sluyter (pronounced "slighter") has taught natural methods of meditation and awakening throughout the U.S. and beyond since 1970, from colleges and yoga studios to corporate offices and maximum security prisons. He is known for his warm, funny, down-to-earth style, and for making authentic, life-transforming teachings accessible and easy. A grateful student of sages in several traditions, he has completed numerous retreats and pilgrimages in India, Tibet, Nepal, and the West. Dean's books include Natural Meditation, winner of the Nautilus Award for best book on body, mind, and spirit practices. He has appeared frequently in national media, including The New York Times, National Public Radio, Coast to Coast AM, and O, The Oprah Magazine. When not writing or teaching, Dean plays the ukulele and happily rides his Vespa through the streets of Santa Monica. Visit - www.deanwords.com
Dr. Laurie Nadel is a specialist in acute stress, trauma, and anxiety issues. Her award-winning book The Five Gifts: Discovering Hope, Healing & Strength When Disaster Strikes (Foreword by Dan Rather) was voted one of the Best Books of 2018 by the prestigious Library Journal. She is also the author of the four-time bestseller Sixth Sense: Unlocking Your Ultimate Mind Power which was featured twice on Oprah. She has been a guest on Dan Rather's America and Coast to Coast AM with George Noory. Visit www.laurienadel.com
Mirae Bunnell's life story is a testament to the tenacity of the human spirit and the power of perception. As a young, single parent she defied all odds by raising a child while managing a successful career and her college education. As an adult, Mirae defied all odds again after being diagnosed with multiple chronic and incurable diseases. Once faced with a terminal medical diagnosis, she experienced a spontaneous remission, drawing interest from scientific and medical experts across the country. She generously donates her time for both research and medical studies in areas of medical miracles, spontaneous remission, psychological, and spiritual aspects of healing. Research on her medical case has been published and incorporated into curriculum updates for medical schools. Her medical records and aspects of her healing experience are also being referenced in a book on medical miracles and spontaneous remission scheduled for release in early 2020. Today, Mirae remains actively engaged in the physical, psychological and spiritual aspects of health and healing. Passionate about improving the quality of life for those suffering chronic pain, incurable disease and facing their own mortality, Mirae's personal mission is to help others find their own journey of hope and transformation. Visit - www.linkedin.com/in/mirae-bunnell
Dr. Laurie Nadel is a specialist in acute stress, trauma, and anxiety issues. Her award-winning book The Five Gifts: Discovering Hope, Healing & Strength When Disaster Strikes (Foreword by Dan Rather) was voted one of the Best Books of 2018 by the prestigious Library Journal. She is also the author of the four-time bestseller Sixth Sense: Unlocking Your Ultimate Mind Power which was featured twice on Oprah. She has been a guest on Dan Rather's America and other radio shows. Visit her website at laurienadel.com
United States