Discover
Why I Love Coral Gables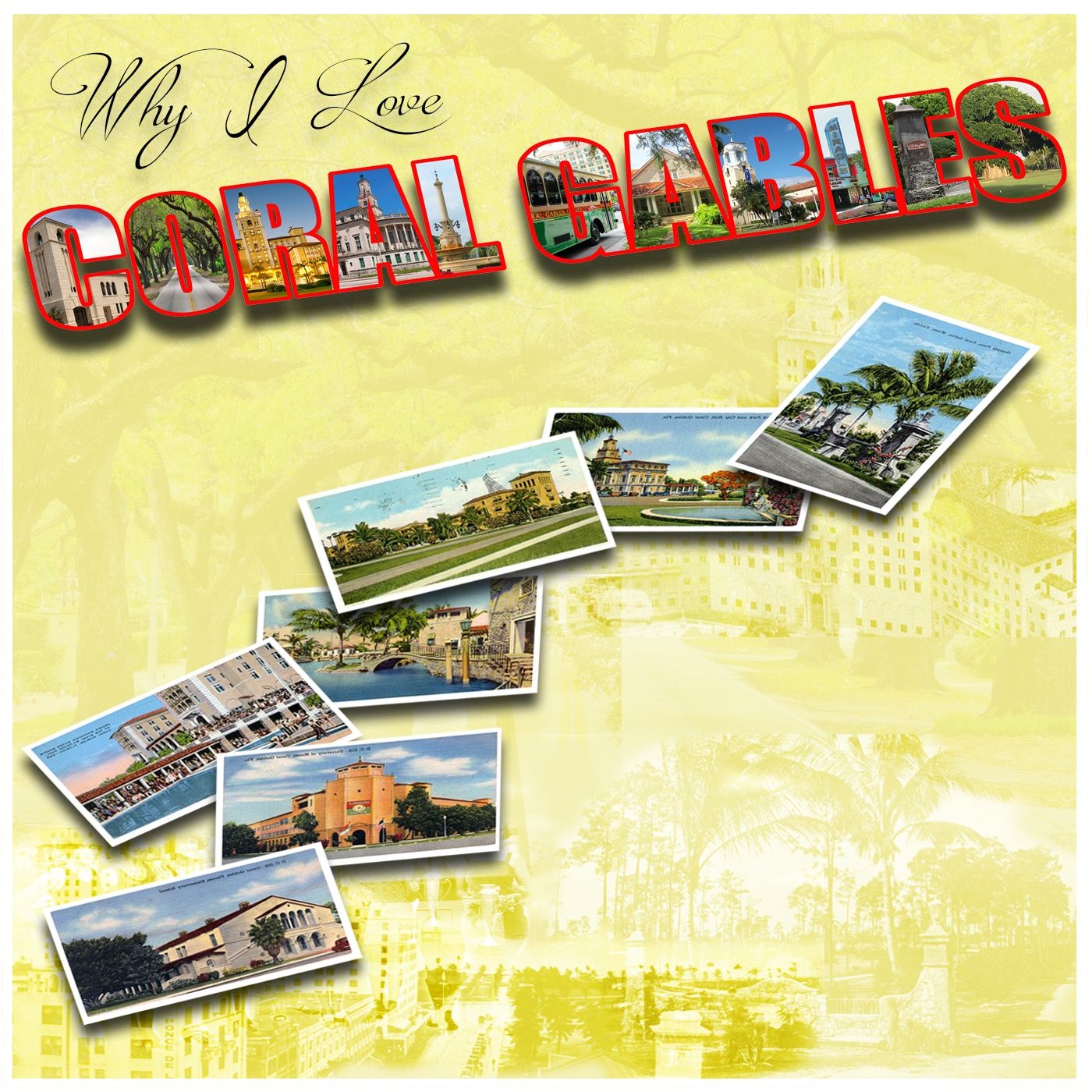 Claim Ownership
Judy Mangasarian brings stories of Coral Gables past and what she hopes for its future, particularly for the Coral Gables Garden Club, of which she is the current president. Also, be sure to hear her plans for a new park and a story from her sailor days.
Estrellita Sibila, co-owner of Gables based Real Estate Law Firm, SibilaLage, PLLC, joins us in the studio to talk about how her love for Coral Gables started young and continued to grow working in the Biltmore offices. She also talks about her role in building with sustainability in mind and the responsibility she feels toward giving back to the community.
Jill Hornik, registered gemologist and partner of Jae's Jewelers on Miracle Mile − which will celebrate 75 years of business next year − shares her personal story in this episode of "Why I Love Coral Gables." Her family business has entered into its third generation, and there's a reason why they are so connected to the City Beautiful. Take a listen.
Karen Buchsbaum brings us an extra special love for history in this episode. She talks about The Villagers, a Greater Miami volunteer group that takes care of historical sites, her personal belief in preservation, living in a historic home, and advice on where to go in Coral Gables if you're looking for a "pick me up".
Steven Krams is the president of Magna-Tech Electronic Co and Founder of the Coral Gables Art Cinema. He talks to us about the Art Cinema, how it adds to the city, and what its meant to him in his personal life.
The second episode is here! Barbara Stein from co-found of the Actor's Playhouse talks to us about the impact the theatre has on the city and how it has impacted her own life.
Our first episode! Mary Snow from the Coral Gables Community Foundation talks to us about the impact the foundation has on the city and how its impacted her own life.
United States