Discover
TruNews Headlines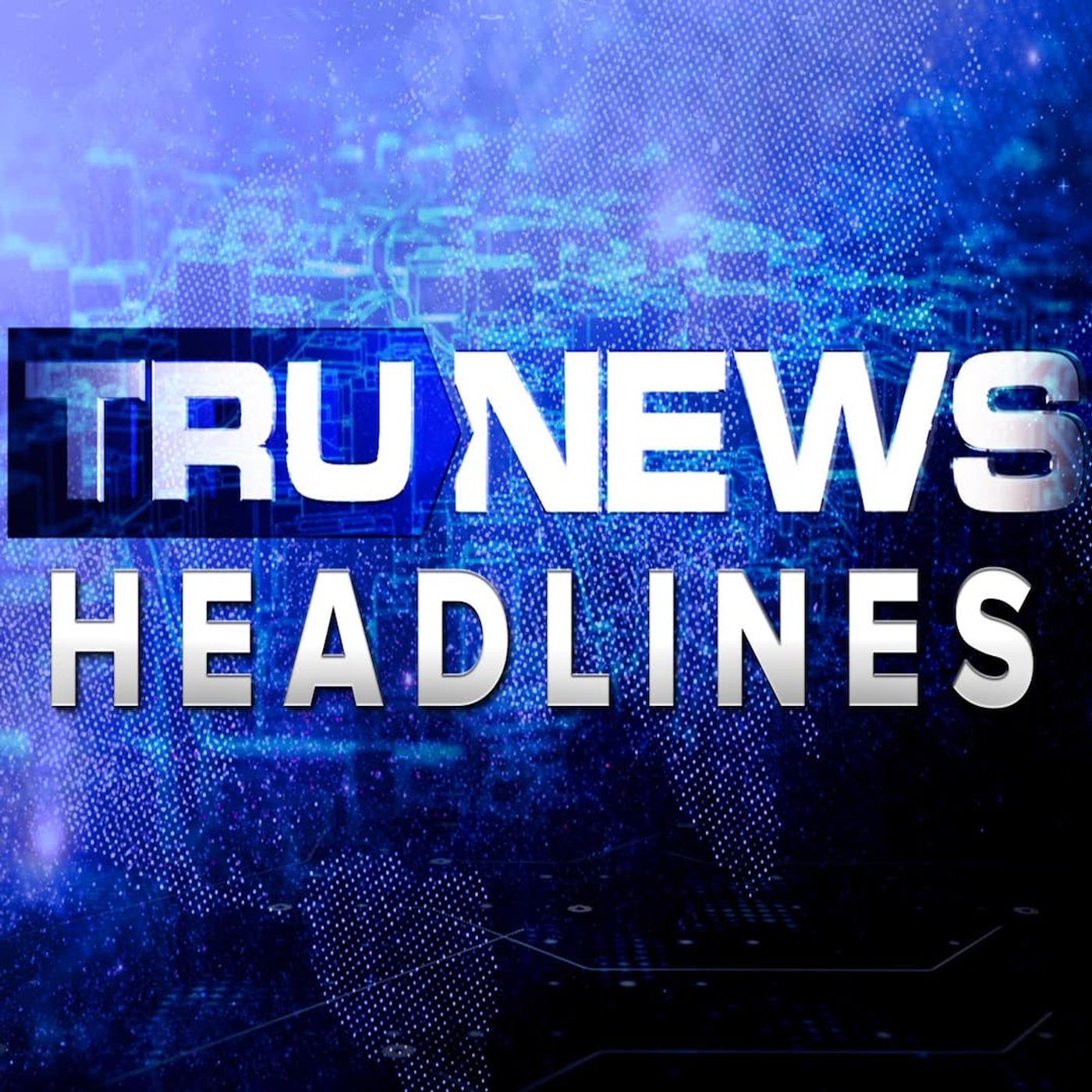 Claim Ownership
Thailand and nine other European countries are suspending AstraZeneca's Covid experimental shot after cases of blood clots and one death. Dr. Sucharit Bhakdi says, "To give permission to use this vaccine is criminal; the world is turning into an animal experiment."You're not going to believe how many people died on the same day they got the jab. Dr. Simone Gold says there's no proof this vaccine actually stops transmission of the virus.Dr. Fauci struggles to answer questions from a Mexican comedian. A Chicago politician says, "take the shot if you want freedom and social justice," and on 'Corona Crazy,' it's a Covid scream test!
We're busting the false belief that only old people are dying after getting the Covid experimental technology known as the vaccine.A 39-year-old Utah woman dies just four days after getting her second jab. She had no known underlying conditions and it appears the same thing happened to a 39-year-old Georgia woman.Dr. Sherri Tenpenny says, "This vaccine makes an antibody that can attack 28 different organs; this is a well-designed killing tool."Del Bigtree says there's only one way to make sure Big Pharma fesses up to vaccine deaths and injuries: 'Tell the manufacturers; guess what every injury and every death is going to a courtroom.'
Australia's Federal Health Minister goes to the hospital just after getting the AstraZeneca jab, but officials, of course, tells us why this is not related to the shot. Medical professionals remind us that the vaccine is experimental and not approved for Covid treatment. Del Bigtree shows us how Florida's Covid response blows away that of California and New York, this is what's called science. A Michigan bistro is packed with customers, despite a warrant for the owner's arrest for alleged Covid violations. On 'Corona Crazy,' hundreds of Ukrainian tourists smash out of a Kiev airport after refusing to enter coronavirus quarantine.
David Knight says Big Pharma giant, Pfizer, is estimated to triple its annual income with the experimental jab. He says this is an attempt to do you harm for cash.No autopsy is performed after a Virginia woman's death minutes after receiving Pfizer's shot. Rapper Pitbull explains why he thinks the pandemic is a scam-demic.Dr. Scott Jensen says immunity passports are immoral. Dan Bongino starts a new company. He says, "We have to start search engines and email systems to get away from "leftwing lunatics."Prepare to laugh a lot on 'Corona Crazy!'
Dr. Sherri Tenpenny says this Covid vaccine is a well-designed killing tool. She says the vaccine kills type 2 macrophages in the body that usually act like firemen. She claims the jab can make antibodies that attack more than 25 organs in the body.A doctor in France says the vaccine has killed 40 times more old people than the virus itself, 260 times more young people than the virus would have.Dr. Scott Jensen says lockdowns and fear-mongering are killing people. On 'Corona Crazy,' they're giving apes the vaccine, and JP Sears rocks on 'Commie Crackdown.'
A Texas woman has a brain injury after a Covid swab test went wrong.A Polish doctor dies after getting the Covid vaccine. The physician had recorded a video of his jab while mocking anti-vaxxers. 460 people in the UK have died, after taking the vaccine, which includes more than 240,000 vaccine injuries.We have some questions you can pose to people who still think we're in the middle of a global pandemic. Catherine Austin Fitts exposes the connections between Big Tech and the Feds and how they're engineering a system of planetary control.Dan Bongino cracks up on, 'Corona Crazy!' What's behind all of the delusion we're seeing in the world? And we have good news in our praise report about the power of prayer!
A whistleblower says many pregnancy complications are happening after women get the Covid vaccine and it's leaving a trail of devastated mothers. We feature a pregnant Wisconsin doctor who lost her baby after getting the shot.A former Pfizer executive says the vaccine destroys a protein that develops the placenta during pregnancy. Del Bigtree says what kind of parent puts their child in a vaccine trial?A family says they were kicked off a flight to NYC because their 15-month old baby wasn't wearing a mask. We'll show you the video of the family getting heckled by other passengers.On "Commie Crackdown," a pastor says the powers that be haven't factored in "the power of God" during the so-called pandemic.
Johnson and Johnson wants to test the Covid vaccine on infants. David Knight says Pfizer is aiming to try their jab on children between 5 and 11 years old. Death rates skyrocket in Israel following the Pfizer experimental vaccine.Del Bigtree says Israel is shaming people who don't get the jab. Two different reports are linking the vaccine to cancer, including breast cancer.On "Corona Crazy" it's a lockdown parody of a popular 60's song, and watch the most intelligent woke anti-racism training available!
Del Bigtree says, "This vaccine doesn't stop Covid; they're going to have to admit that at some point." David Knight cracks on Fauci, "This is a guy who's been running a numbers racket on us for the last year.Children's Health Defense says vaccine injuries climbed by nearly 4,000 in one week. Pat Gray has two incredible examples of how the sheeple are losing their minds over Covid vaccines.On 'Corona Crazy, 'it's a vaccine zombie wrap!'On 'Commie Crackdown,' Dan Bongino's never been funnier, he says, "Thanks Biden: China gives US diplomats "anal" covid tests "in error."
The Pentagon says almost 75% of troops are turning down the Wuhan coronavirus vaccine. A 28-year old Ph.D. physical therapist died just two days after being injected with the COVID Experimental m-RNA Vaccine.You have to see her mother's heart-wrenching tweet.Dr. Sherri Tenpenny says genocide, depopulation, and transhumanism is the goal of the elites with this Covid vaccine. Senator Rand Paul calls out Fauci's lies on masks and herd immunity. On "Corona Crazy,' will people who get the vaccine turn into Zombies? This is one that you have to see. On "Commie Crackdown, they are brainwashing our kids, watch a child read, "The Gay BCs."
Del Bigtree says, "How many people are being murdered by this Covid vaccine right now?" Professor Dolores Cahill claims millions will die from organ failure months after getting the jab, but she says the deaths will be blamed on a mutated strain instead of the vaccines.Dr. Baker 2.0 explains what the "Real Pandemic" is. Ron Paul says, "So people washed their hands and the flu disappeared...really?On "Corona Crazy," why was a homeless man kicked out of his Roanoke, VA hotel during an ice storm? And we have a progress report on the recovery process for Angela Kinsey's scoliosis surgery.
There is renewed outrage over Senate Minority Leader Mitch McConnell today. Meanwhile, in New York state, another out-of-touch politician is under fire. The word "impeach" is being thrown around a lot in connection with Governor Cuomo.There is a battle of ideologies going on in the halls of Congress in Washington, as congressional representatives from both sides of the aisle slug it out with the LGBTQ rhetoric.On Corona Crazy, the global elite have a plan to use Coronavirus to make sure everyone submits to the mask mandate and injection jab.Dr. Tom Frieden, a mask supporter, says that the reason for the reduced flu numbers is because we are wearing masks. Does this mean we will ALWAYS have to wear masks? And in one high school, sitting in covid tents is better than sitting at home.
CPAC is coming to the Sunshine State, and Donald J. Trump is the center of attention. Merrick Garland has been busy fending off softball questions from both Democrats and Republicans.Refuge Restrooms is a web application that seeks to provide safe restroom access for transgender, intersex, and gender-nonconforming individuals.An Oklahoma man suspected of murdering three people has confessed to killing his neighbor, cutting her heart out, and then cooking it to feed his family.Life Site News has an update on legalized abortion and the practice of using the pre-born to produce vaccines and Dr. Fauci says that even with the vaccine, you still need to hide from the Corona Cooties.
David Knight says the powers that shouldn't be, have created a straw man fallacy to discredit "vaccine hesitancy." The straw man is a logical fallacy in which you attribute to your opponent something he hasn't argued, then you knock down the fake argument.We'll show you why it's just not old people who are dying from getting the Covid vaccine. There's a new policy mandating Canadians take an airport COVID test to determine whether they'll have to undergo quarantine at a government facility.On "Corona Crazy,' a man flying back into Canada refuses his Covid test and gets away with it. We'll preview a movie that documents the story of real people fighting against global sex trafficking.
Nurse Kristi Simmonds says she got the COVID-19 vaccine on January 19th, and within minutes, the frontline nurse of 17 years says she collapsed and had to receive emergency treatment.A full month later, her family released this video showing Kristie now. It is horrifying to watch. Childrenshealthdefense.org says nearly one-third of deaths reported to the CDC after COVID vaccines happened within 48 hours of getting the jab.A whistleblower says 8 of 31 residents are dead in a German nursing home after they were forcibly injected with the Pfizer Experimental mRNA COVID shot against their will.Fauci says you might have to wear masks into 2022, and on "Corona Crazy," invisible force fields stop Covid from jumping around a warehouse? Yeah right!
The CDC is caught subtracting Covid vaccine deaths. We'll show you why the actual death toll from vaccine deaths could be as high as 56,000.We examine real reports of deaths from the Vaccine Adverse Event Reporting System as some people died within minutes of getting the vaccine. A TruNews viewer shows us how most people would not be able to access this information without a special program.Del Bigtree wants to ask Fauci, "How do you achieve herd immunity with a product that doesn't stop transmission or infection?On "Corona Crazy," a mask-less crowd goes to a California Trader Joe's; they leave cash for items after workers refuse to serve them
A whistleblower claims 8 of 31 residents are dead in a German nursing home after they were forcibly injected with Pfizer's experimental COVID Shots, against their will.A Greek hospital administrator faces criminal prosecution for reporting a nurse's paralysis after she got a second Covid vaccine shot. David Knight tells us how Fauci's been able to rig annual mandated vaccine shots.Two icons of their respective industries have died. Conservative talk radio pioneer, Rush Limbaugh, is dead at the age of 70 after a battle with lung cancer. Christian music singer, Carmen, died in a Las Vegas hospital. He was fighting a series of complications resulting from surgery to repair a hiatal hernia.On 'Corona Crazy,' give me back my package!
Robert F. Kennedy, Jr. says the national media is pushing vaccine misinformation. He says the Coroner's office never saw Hank Aaron's body, much less conducted an examination. Kennedy was hammered by the media for questioning whether Aaron's death might have been related to the Moderna Covid vaccine.David Knight says "USA Today" claimed that Aaron died of a massive stroke. A 28-year-old Wisconsin healthcare worker has an aneurysm-and is brain dead five days after her second experimental Pfizer mRNA Covid injection.Dr. Sherri Tenpenny says, "The only thing these people care about in terms of side effects is did the vaccine kill you or not."David Knight says John MacArthur's church just proved that there is no pandemic and on "Corona Crazy,' swatting away the lockdown-shamers.
There are more than 1,100 people have died after getting the Covid vaccine; that includes 12,000 other injuries, 163 cases of Bell's palsy, and 775 cases of anaphylaxis.Del Bigtree says stop trusting liars about this vaccine. We have more information on a Memphis, Tennessee surgeon who died weeks after getting his second Covid vaccine.Governor Cuomo's administration now admits to concealing the data on nursing home deaths and Dinesh D'Souza has an interesting take.On " Corona Crazy," an angry mask police Karen confronts that Florida grocery store owner who is letting employees and customers go mask-less and Gov. Ron DeSantis has strong words on Joe Biden and lockdowns.
Dr. Sherri Tenpenny says, "'If you take the vaccine; coronavirus will eventually show up and it's going to start killing people." She says, "Some people will die from the vaccine directly; others will get autoimmune diseases 42 days to a year out."Alex Berenson says, "A 37-year-old doctor in Memphis died Monday of an immune response after receiving the Covid vaccine." It now appears health authorities want to whitewash the death as somehow being related to the virus rather than the vaccine- EVEN THOUGH HE NEVER TESTED POSITIVE FOR COVID.'David Knight says India wants more Pfizer testing of its vaccine, so Pfizer leaves the country. Dr. Carrie Madej says the signature of God is found in our DNA, maybe that's why she's so against what many are calling gene therapy.On 'Corona Crazy,' a Texas mom tackles a man accused of peeking in her daughter's bedroom.
United States