Claim Ownership
Author:
Subscribed: 0
Played: 0
Description
Most people know DoorDash for its food delivery service, but the company does much more than that for its more than 6,000 merchant partners in Connecticut alone. In 2018, DoorDash launched Project DASH, a social impact initiative to fight food insecurity. Project DASH is a last-mile delivery service allows organizations like food banks to use DoorDash for their deliveries. "We do have the logistics and we do have the social impact resources to solve for these problems around food insecurity," said Christina Kennedy, DoorDash's government relations lead for New England.
Later this year, the healthcare landscape for Virginia small businesses and their employees will change dramatically when they gain access to broad new options for affordable, quality health insurance. "This is a game changer," said Democratic state Senator Monty Mason, a key figure behind bipartisan legislation permitting what are known as association health plans. "I think this has the capacity to be one of the most consequential pieces of legislation as far as impact on people." Healthcare costs jumped by 6% last year in Connecticut—more than $2 billion—and state lawmakers are now considering legislation similar to the Virginia law. HB 6710 continues to move through the General Assembly, clearing its latest legislative hurdle May 1 when it was approved by the Appropriations Committee with overwhelming support.
Shipman & Goodwin managing partner Leander Dolphin's career as an attorney is marked by numerous successes. However, law wasn't always part of her career aspirations. "What I wanted to do when I went to Wesleyan was I wanted to be an English professor," she says. "I wanted to write books. And I wanted to focus my study on African-American literature, particularly by women." But Dolphin's plans began to change when an advisor told her that while she was talented, she lacked discipline and should consider doing something else.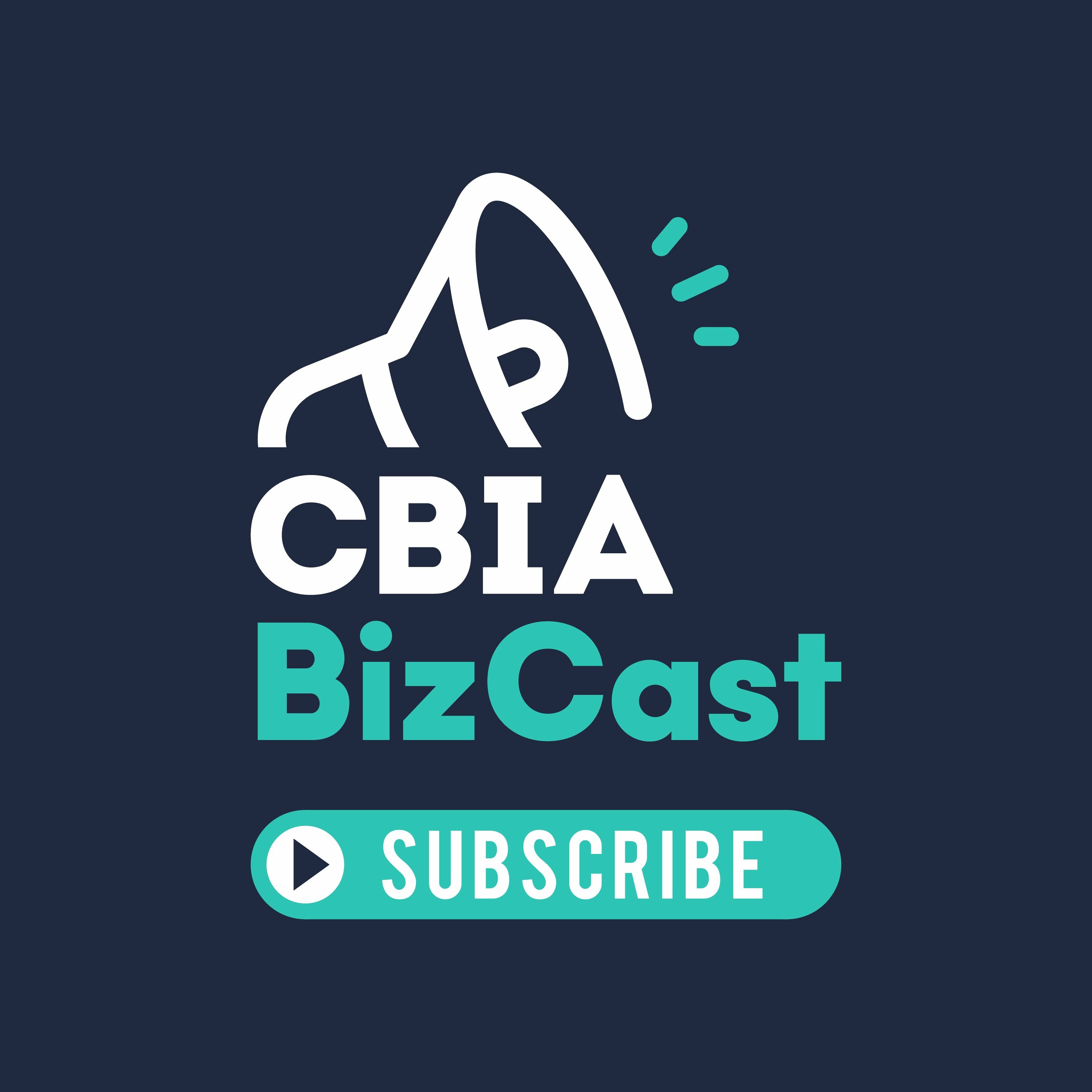 For best friends Lora Karam and Beverly Canepari, traveling around Connecticut is more than just a hobby, it's a growing business. Karam and Canepari are the creators of Unlocking Connecticut, a website and social media pages devoted to highlighting the best places to visit, shop, and eat around the state. Karam said their goal is simple, "promoting small business and having fun at the same time." "We try to keep it light and engaging and spreading the message of businesses in Connecticut," she said. Website: https://unlockingconnecticut.com/ Instagram: https://www.instagram.com/unlockingconnecticut/ Facebook: https://www.facebook.com/unlockingconnecticut
The CBIA BizCast team sits down with Nessel founders Stephanie Boms and Della Leapman.  For mothers who are breastfeeding, having a dedicated and comfortable lactation space at work goes a long way toward making them feel supported by their employers.  But those spaces aren't always available.  That's where Nessel comes in.  "We provide lactation furniture, we provide lactation pods, we do custom design work, and we do consulting to help do some executive education," said Boms.  "Our mission is to transform organizations and really help support working women when they return from maternity leave."
The BizCast team speaks with Connectiut comptroller Sean Scanlon, who was elected in November 2022. Scanlon said one of his first priorities was to ensure that the fiscal guardrails implemented in the bipartisan 2017 budget, remained in place. Scanlon said those fiscal reforms drove five consecutive years of budget surpluses, the biggest rainy day fund in state history, and paying down almost $6 billion in state employee pension debt. Another initiative is to get businesses signed up for MyCTSavings, the state-run retirement program. "I guarantee you it's an easy process, it's a quick process, and your employees will benefit from this," he said.
The BizCast team speaks with Autac, Inc. president and CEO Marie-Louise Burkle. For the last 75 years and counting, it's been all about family at the Connecticut manufacturer. "I grew up here, I spent a lot of time here as a child," said Burkle. Her father Robert Burkle started the company in Hamden in 1947 to provide coiled cords for the trucking industry. He eventually moved the company from Hamden to Branford, and in 1977 Autac began manufacturing its own wire and cords.
The CBIA BizCast team talks with Birdon Group CEO Jamie Bruce and Birdon America president Robert Scott. The company recently added a facility in Portland, Connecticut where they are looking to modernize and expand. "We looked at the other six facilities, but what we really liked about the site here in Portland was the opportunities we could see with the site," said Bruce. "It reminded me a lot of Port Macquarie where I'm from in Australia, a similar size community."
The CBIA BizCast team speaks with Alexandra Daum as she looks to use her business background in her new role as DECD commissioner. "I know what it feels like to be on the other side of the table so to speak," she said. "I know what it's like to be a small business owner and the ups and downs and certainly have experienced those ups and downs myself." She said her main priorities are to get the word out that Connecticut is a good place to do business and strengthen our cities.
Hartford Healthcare president Jeff Flaks speaks to the CBIA BizCast team about the company's commitment to Connecticut, including its new partnership with Google. "We have a huge impact as the second largest employer in the state of Connecticut and as an organization of our size and scale, we can do more."
The CBIA BizCast team spoke with RSM industrials senior analyst Kendra Blacksher about how employers are navigating and thriving in the uncertain economy. Blacksher and RSM supported the creation of the 2022 Connecticut Manufacturing Report, which highlights the needs of manufacturers in the state. She also moderated a panel of manufacturing leaders during CBIA's Made in Connecticut: Manufacturing Summit.
Connecticut Main Street Center executive director Michelle McCabe joins the CBIA BizCast team to talk about what the organization is doing to revitalize downtowns across the state. The Connecticut native has been working for nonprofit organizations for many years. She recently brought her skills and passion to CMSC. "Main Street itself is an ecosystem. It's a place where so any different people, interests, and activities not only come together, but have to work together," McCabe said. "It's not just your business in your store. You are part of the fabric of a lot of businesses and entities. If they are all working together, that is what makes success."
It's an exciting time for Bill Smith, the founder and CEO of Infinity Fuel Cell & Hydrogen, Inc. The company is at the forefront of the hydrogen fuel cell industry, highlighted by their involvement in a NASA program to launch one of their fuel cells into space on an unmanned ship in September. The fuel cell, which has been in the works since 2005, is now being tested to simulate conditions in outer space. The technology has other potential applications as well, drawing interest from the U.S. Navy. "It turns out that the same technology is very useful for use underwater, another air independent application, an application where you don't have access to outside air," Smith said.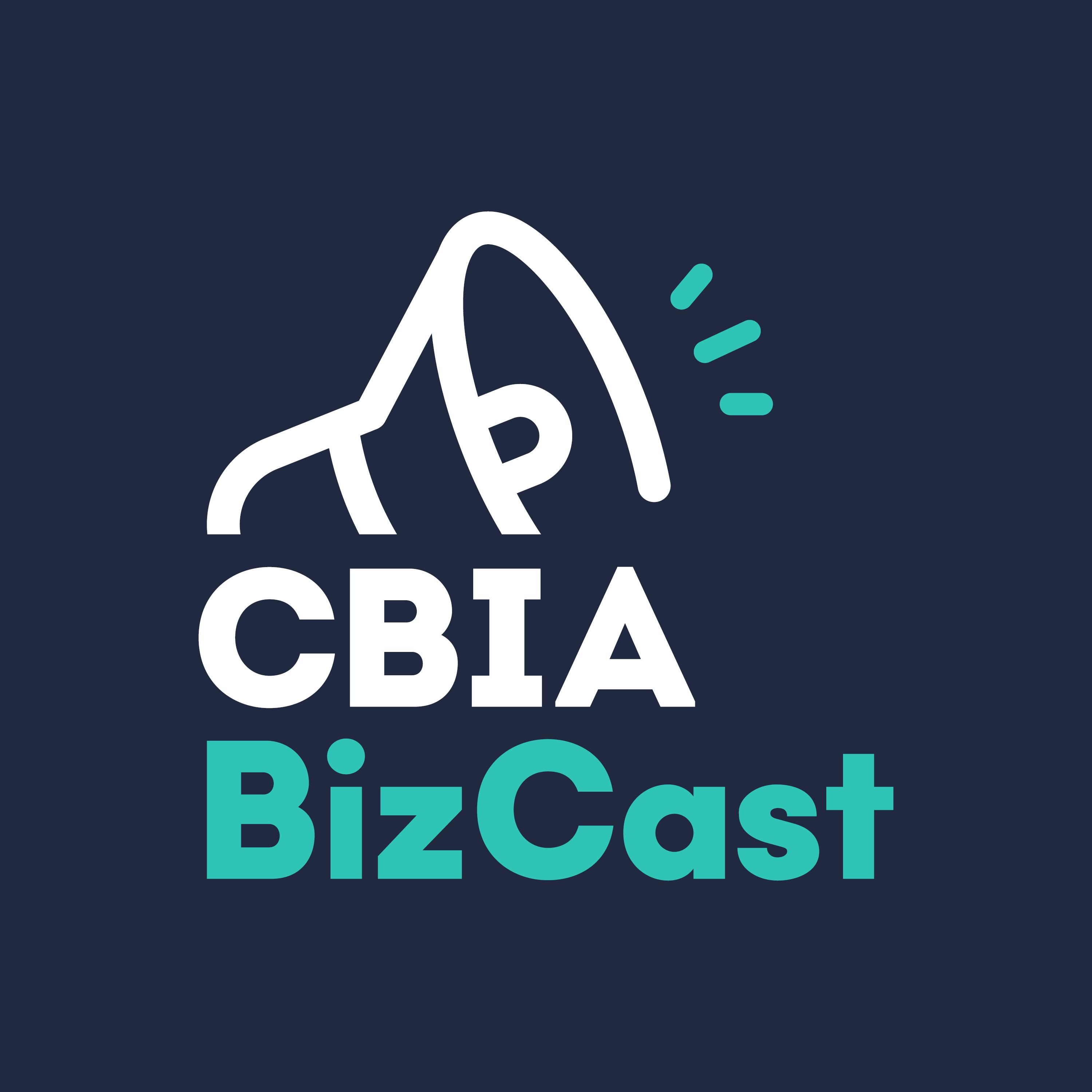 CBIA's BizCast team sits down with James Shmerling, the president CEO at Connecticut Children's Medical Center to discuss his 42 year career, navigating through the pandemic, and the role of children's hospitals in the community. "We have to understand and appreciate that there is a definite role for children's hospitals," Shmerling said. "But we have a much bigger role in trying to promote their health out in the community, engage with families, and work with social service agencies."
CBIA's BizCast team sits down with Downes Construction vice president of field operations John Fraioli and apprentice carpenter Michael Feliciano to discuss the company's apprenticeship program. Fraioli, who was born and raised in New Britain, started as an apprentice carpenter himself with Downes 42 years ago. "I've seen our company grow from probably 15 employees to now at 65 employees," Fraioli said. Feliciano is a recent graduate of New Britain High School, who learned about Downes and the apprenticeship program after the company gave a presentation in his construction class. "It really stood out to me and caught my eye," Feliciano said. "They explained how construction touches everything. "They were explaining how we don't start with the walls, but the foundation. I took that not just literally but metaphorically because you have to build that base especially when you're young right out of high school build that base and work your way up."
CBIA's BizCast team speaks with TD Bank's Mike LaBella about the bank's history in Connecticut and how it works to help small businesses thrive in today's economy. LaBella will also open CBIA's Made in Connecticut 2022 Manufacturing Summit Oct. 27 at the Toyota Oakdale Theater. A year ago when he spoke at the conference, LaBella said we were in a different place—unsure of where the economy was going to go, and with interest rates near zero. "Today we have 8% inflation, the highest in 30 years, interest rates that are rising," LaBella said. "It just shows what businesses in and of themselves have to go through, and how fast they have to change. We're really there to support them." LaBella said he encourages businesses to use the resources that are available to them to help with different needs.
CBIA's BizCast team speaks with Shipman & Goodwin LLP's Jaime Welsh and Metropolitan Community Church of Hartford's Rev. Aaron Miller about ways they support the transgender community and how businesses can support employees. The two organizations partnered with GLAD and other community groups for GLAD's Transgender ID project, an ID clinic that offers legal name and gender change services to people.
CBIA's BizCast team speaks with CBIA HR Counsel Diane Mokriski about complaints employers receive by mail and how to respond. Mokriski said there are various types of complaints employers may receive from agencies related to CHRO or EEOC discrimination, an OSHA safety violation, improper tax withholding or a complaint related to a Department of Labor violation. Mokriski breaks down the process after receiving a CHRO discrimination complaint, and advice employers should adhere to throughout the investigation.
CBIA's BizCast team speaks with Nicholas Gondek and Emily Turcan from Adia about the company's focus on additive manufacturing. Gondek is the director of additive manufacturing and Turcan is a strategic account manager. Formerly known as ACT 3D Equipment and Services, the team rebranded to Adia earlier this summer. The team helps large and small companies throughout various industries develop 3D printing solutions.
CBIA's BizCast team speaks with Paul Savas, vice president of Comcast Business for the western New England region about what the company is doing to support small businesses. Savas said they launched Comcast RISE in 2020 as part of a Comcast $100 million commitment to diversity, equity, and inclusion.
United States