Discover
The Chris Top Program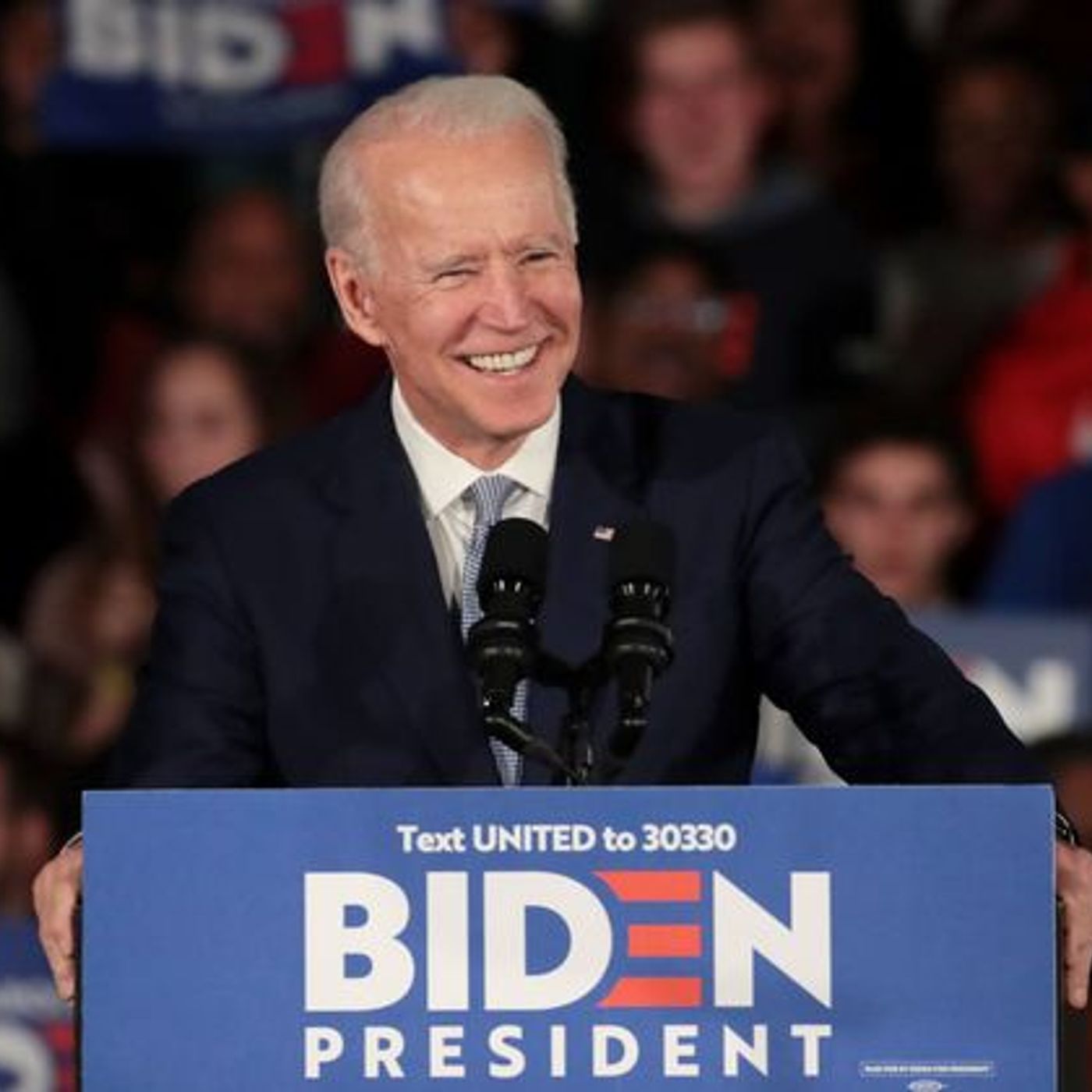 BIDEN 2020--SATIRE--2020 MUST be the year of Biden. (actual Biden audio) There has never been a more critical erection, and you can take that to a bucket full of milkshake sea monkeys that we stand firm without a word to paint a fountain of blame. (actual Biden audio)Biden was for people when the volcano erupted on our knee's knee bend once we faced Mars. (actual Biden audio)A vote for Biden is actually a vote for Biden's VP. (actual Biden audio)
The death of George Floyd brought America together on May 25th, 2020. Every person in the country demanded justice because the video was proof that evil exists, and we stood side by side in mourning after that brutal murder in Minneapolis, Minnesota. The victim said he could not breathe more than twenty times before another man stole the last ounce of air from George Floyd's lungs. We were briefly the United States Again. It didn't take long for politics and media to begin stepping on the throat of every American. Instead of this being a story about an evil corrupt cop who killed another man, it became a story about racism taking over our country. It didn't matter that we were united for a short time because suddenly, Mr. Floyd represented every black citizen, and Derek Chauvin was the face of every white person. The jobs of politicians and journalists have evolved into spoon-feeding human beings' ignorance. We stopped thinking for ourselves and cry out hate in every direction while never stopping to consider what is best for America. We let that slip through our fingers when we decided the color of our skin is what makes us enemies. We lost our grip when we decided there was no room at the dinner table for God. How long will it be before every American takes a final breath under the knee of hate?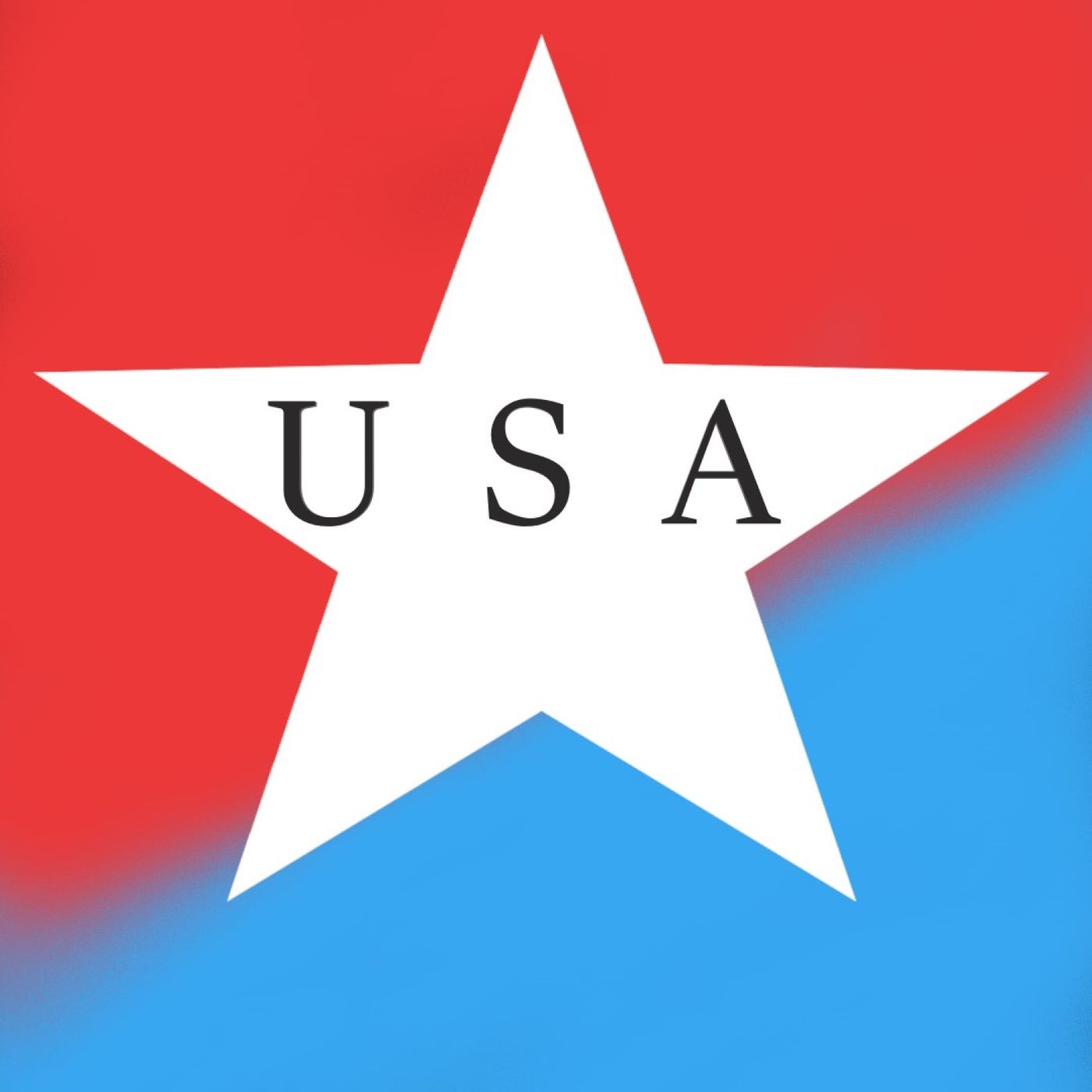 One day I asked 20 people who won the Revolutionary War. No one had any idea. I felt like this broadcast was important. I would like to thank Henry Wadsworth Longfellow & Charlie Chaplin for amazing work. You both still inspire me even today. God bless everyone and have a terrific Independence Day. https://www.christopprogram.com/https://www.facebook.com/christopprogram/
An opportunity fell at our feet, as horrific as it may have been, hope for all of us was in sight. George Floyd's murder, destined to morph into a great symbol of racial unity that ensured generations an abundance of peace. The irrelevance of skin color would arrive and become as common as air entering our lungs. Entitlement would be a brief lesson in the history books of our grandchildren overshadowed by the good that rose from the ashes of great tragedy. Our sons and daughters would finally walk down the street hand in hand as smiles exchanged with no whispers of racism echoing like a heavy breath on the backs of their necks. Brothers, regardless of ethnicity, would enjoy the freedom and abundance of equal circumstances. Instead, the trench that had already reached maximum depth managed to hollow out a greater divide. Somehow the gift of George Floyd's life will be seen as the catalyst propelling us further into an abyss of hatred toward one another. All of our lives are divine, but sometimes a handful, are sacrificed at the altar of evil. No one chooses that destiny, but the real misfortune is having no control over your death's impact. Mr. Floyd would have wanted the evolution of peace to be his story. Unfortunately, others have manipulated his offering, and America is burning. The good news is that it isn't too late. Envision a statue of George Floyd at our nation's capital as a reminder of how far we have come. Picture Americans are taking time to celebrate the life of this man who inspired the revolution of tranquillity. Each breath may be our last, so never lose hope and never forget love.https://www.christopprogram.com/
Hey Kevin. If your reading this, I just wanted to let you know something. I probably should have spoken up sooner, but we only had 20 short fleeting minutes together. You may have been drunk and passed out the entire time I gave you a Lyft home, but that never stopped you from resting your head gently on my shoulder each time I made a right turn. The way the bubbles formed in the corner of your mouth and popped while you snored was certainly magical. Before this goes any further, it's only fair; I tell you I am a married man. I know I should have spoken up sooner, but I just didn't have the heart when you politely offered me your half-empty bottled water. I could have watched you sleep for hours, but regretfully you awoke when I "accidentally" slammed my breaks... sorry sleeping beauty. I guess every ride must come to an end. Thanks for stopping by to #WOBA with me. #ridesharestoriesThe great local businesses that make this podcast possible are Deb Wilson, Realtor 931.206.8551, & Pbody's - Clarksville Country Club.
The truth had to come out sooner or later
Vincent proved to me everyone from New York isn't loud and obnoxious like I had assumed. He needed an Uber for a check-up today, and I happened to be close.He complimented my oldies playlist and started talking about his two sons. They both have a deep love of music, and the oldest has even made a career out of it. He's a successful producer in Nashville.Vincent said his son had done really well. He has a beautiful wife; he lives in a great neighborhood and has already paid his home off. He's proud of his kids, and it sure was evident in the way he smiled when he talked about them.He had gotten his oldest a guitar for Christmas one year when he was little. I mentioned how cool it was this one gift had changed the course of his son's life. We both agreed it was pretty neat to think about how different things could have been without the instrument.I hope to run into Vincent again sometime. I enjoyed my 28 minutes with him.Thanks for stopping by to #WOBA with me. #ridesharestoriesThe great local businesses who make this podcast possible are Deb Wilson, Realtor 931.206.8551, Pbody's - Clarksville Country Club, & EXIT One Real Estate MetroNet-Clarksville TN
Jeffrey Dahmer didn't eat people with tattoos because he said the ink made the flesh taste weird.https://www.christopprogram.com/
Close up of EDGAR'S eyes the whole time as they shift back and forth. Sometimes they move normally with little concern and other times it's frantic. EDGAR: Another day, another dime. I clock in, and I sit, I sit at this cubicle all day, and then, I clock out and go home. The next day I repeat. Sometimes I answer the phone if I feel like it. I despise the keyboard. The sound as I hit the keys with my fingers wears on me sure, but all of the other rats who sit within a few feet of me behind the fake walls are doing the same thing. It sounds like a badly dubbed Japanese Karate movie; if the keyboard doesn't drive me nuts, the awkward glances around the corners and the stares from perpetual bathroom warriors passing by will. For the first time in my life, I'm essential. I do not, however, appreciate being compared to an oil Karen. Just how vital is your oil Karen? Is it a matter of life or death without it, Karen? I mean, I get it. Someone has to sit here and bang on these bacteria-infested keys during a pandemic. I don't leave my desk all day because I'm smarter than that. As soon as I get up, a fellow essential will sabotage me. When I get to work, I spend a solid fifteen minutes wiping down my counter. I bring my own sanitizer, this stuff the office provides, I don't trust it. Who knows what they put in it, probably some slow reacting poison. It'd be a little better in here if they'd put in a couple of windows, maybe fix the damn fluorescent light above my head that sucks a bit of my soul away each day. Who am I kidding, if I were to drop dead on the spot they'd replace me with someone else within the hour whose happy to be trapped behind three walls. While I face these panels, the open space behind me, the freedom taunts me. I could get up and walk away. Maybe I'll do that one day. It'll happen as soon as I don't depend on my crucial job. It's ridiculous I'm even at the office in the first place. I can complete every task at home on my cozy couch that I'm assigned to do here. But, no, the man needs my vital ass to clock in. The company has to watch me as they secretly block my freedom from behind. I can feel the hot breath of these life-sucking parasites on the back of my neck as it looms in the air around me. Is everyone else here ignorant? Do they not notice the stink in the atmosphere. The repulsive stench, invading our senses! When I was a child, I had an incredibly weak stomach. The cafeteria was a nightmare. Every day I'd finish my lunch and approach the trash cans to scrape my food tray. Without fail, I'd gag and lose my breath; it was terrifying. I eventually grew out of it. Some things do make us stronger if they don't kill us. This job, this indispensable role I play is going to kill me. Think about it, dying in a place that makes me miserable is the same thing as murder. Well, maybe it's more like suicide. We drink too much, we smoke too much, we show up and work in places that make us miserable, we're all committing suicide, and no one says a thing because no one gives a shit. I suppose I'd be doing everyone a favor if I set this place ablaze. I could end it all quickly for every miserable warm body in this pit. The site only has two exits. I could start a fire on one side of the building and make it to the other side before these losers even knew what hit them. I doubt I'd live long enough to see their face sizzle and melt away, but the thought of it would have to do. I wonder if the nearby business would be able to smell the burning flesh or just the smoke? If I were to get up from my desk, these nosy little bastards would be on to me immediately. Everyone would know I was up to something because I never leave my seat until it's time to depart, and even then, I wait for the others to exit first. I don't want anyone to have free reign in my workspace. That's asking for it. If I don't kill them first, they'll kill me. If they don't murder me, the company will, and if I sit back and do nothing, it's suicide. We're all doomed any way you look at it. (PHONE RINGS) EDGAR: Hello...VOICE: Hey Edgar, we just got the okay and should be back to work by this Monday. We're sure you're going stir crazy sitting at home, well, like the rest of us. EDGAR: You got that right. I can't wait to get back at it. I've binged enough Netflix for the next decade. VOICE: (laughter) Alrighty then, we'll see you in a couple of days. We pan out to see EDGAR sitting on his couch in the dark while the television is on mute. He begins to talk as his voice fads away.EDGAR: Another day, another dime. I clock in, and I sit, I sit at this cubicle all day, and then, I clock out and go home. The next day I repeat...
What The Fact! I had no idea!https://www.christopprogram.com/
By now, everyone has seen the spring break videos. College kids justifying the beach party and ignoring public safety. It was infuriating seeing these young people only thinking about themselves. One of my first thoughts after watching the interviews and videotape was that it could never happen here in my hometown. No way people would be that selfish in Clarksville, TN. Then I saw the post from a local nightclub called The Electric Cowboy. "Biggest Party In Tennessee! Friday & Saturday Nights, doors open at 8:00 PM." Other posts were saying: March birthday bash!Bring five friends and get in free!Call ahead for reserved seating and goody bag!$3 fireball all night!" It looks like the Electric Cowboy is doing there best to gather large crowds amid a worldwide pandemic. The CDC is advising every American to stay away from large groups and keep a distance of six feet from others. Maybe an appropriate message from The Electric Cowboy would be March COVID-19 Bash! Bring five friends, and everyone in the group could infect several hundred citizens after leaving da club. Call ahead for reserved seating and first dibs on the Coronavirus. $3 death sentence for the elderly or medically compromised all night long! The Electric Cowboy either does not care about its employees & customers, or it is ignorant of everything happening in the world. Both scenarios are dangerous. The customers coming into the establishment have no compassion for human life or the number of people they could harm after leaving the club. One customer said, "It's time to get loose tonight, Let's "F" this "Rona" virus." Another wanted to make sure they would be open because she worked at a grocery store and needed the release from chaos. So, you'll be attending the "pandemic party 2020" and then returning to work at the grocery store? Will you be one of the employees serving the elderly who get to come in early to avoid crowds because they are at high risk? The Electric Cowboy has had the opportunity to do the right thing. They STILL have a chance to make the correct decision and shut it down. The community will love you for setting the example. If you keep the doors open, you are sending out the message that a dollar is worth more than our loved ones. What are you going to do, Electric Cowboy?
What The Fact! I had no idea! https://www.christopprogram.com/
"She was abandoned right in front of the grocery store." Mary is a 25-year-old with plans to become a commercial real estate agent. She's also a creative who has a passion for painting. Her visit here from Nashville didn't go quite the way she'd hoped. Her boyfriend of four years left her stranded in front of a grocery store after he broke it off with Mary. Luckily she had her phone, so she was able to catch an Uber with me. When she first got into the car, everything seemed normal. We greeted each other and exchanged a few words. Out of nowhere, she broke down and explained what happened. She was crying uncontrollably. She mentioned how she never cries, and she was embarrassed and felt foolish. I told her this, "Two of the greatest tragedies I've faced in life are the death of a loved one and a broken heart. It's always been my experience broken hearts are more difficult to get past because that person is still out there somewhere. It's okay to cry and be angry, but you don't need to feel embarrassed." We've all been there and experienced the pain of losing someone who we assumed we'd be with forever. It's a terrible and consuming pain that feels like it will never end, but it does. Mary said she planned on going to Goodwill when she gets home to purchase some plates. Then she plans on smashing them all. I encouraged her and let her know that I agreed that it could be an excellent way to begin the process. I also mentioned how cool it would be to take those smashed up pieces of glass and create some beautiful artwork. Mary thought that was a good idea. This experience was a good reminder for me. Life breaks all of the time, but living through the destruction is beautiful. I'm happy I could be Mary's friend for 17 minutes. Thanks for stopping by to #WOBA with me. #ridesharestoriesThe great local businesses who make this podcast possible are Deb Wilson, Realtor 931.206.8551, Pbody's - Clarksville Country Club, & EXIT One Real Estate MetroNet-Clarksville TN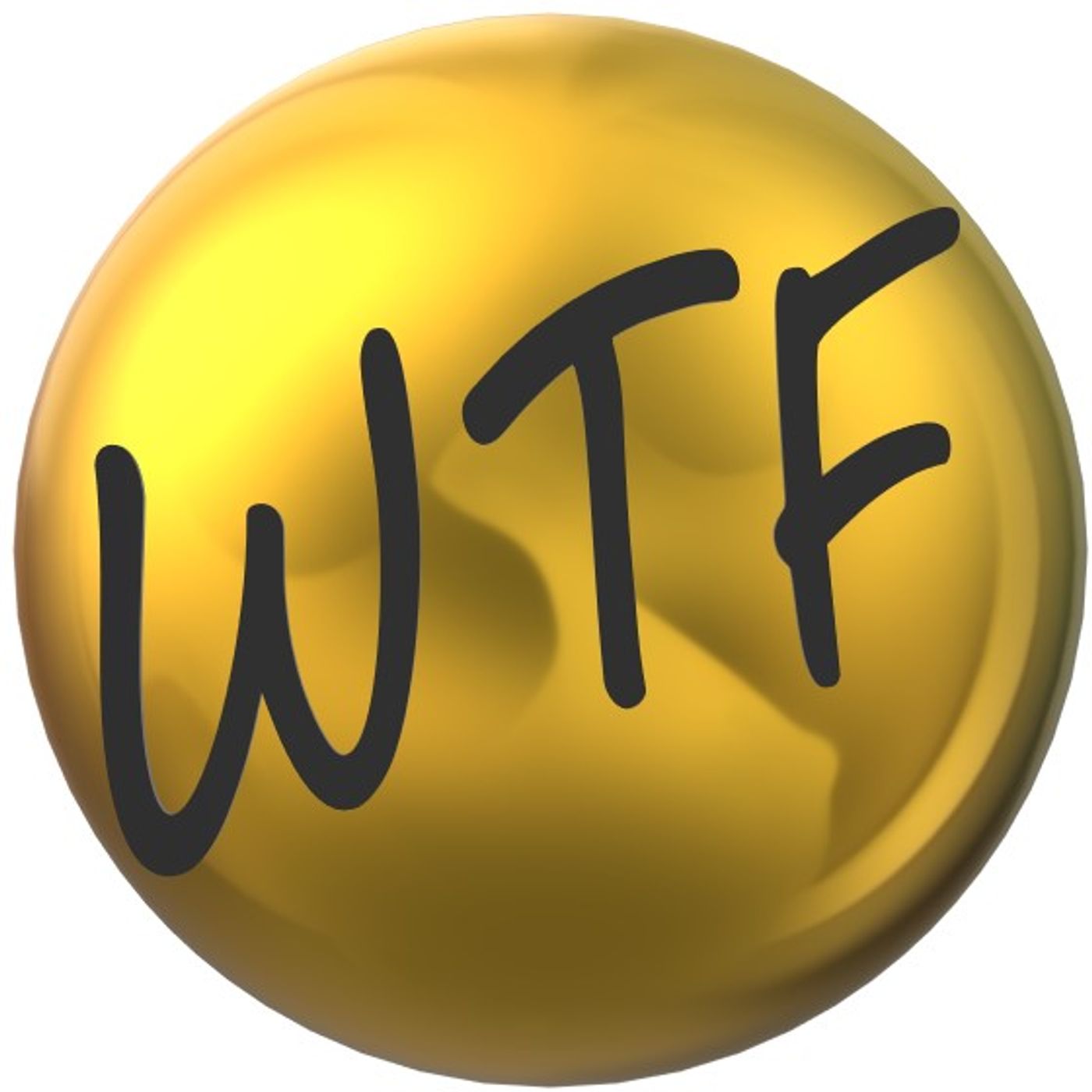 Facts about the Coronavirus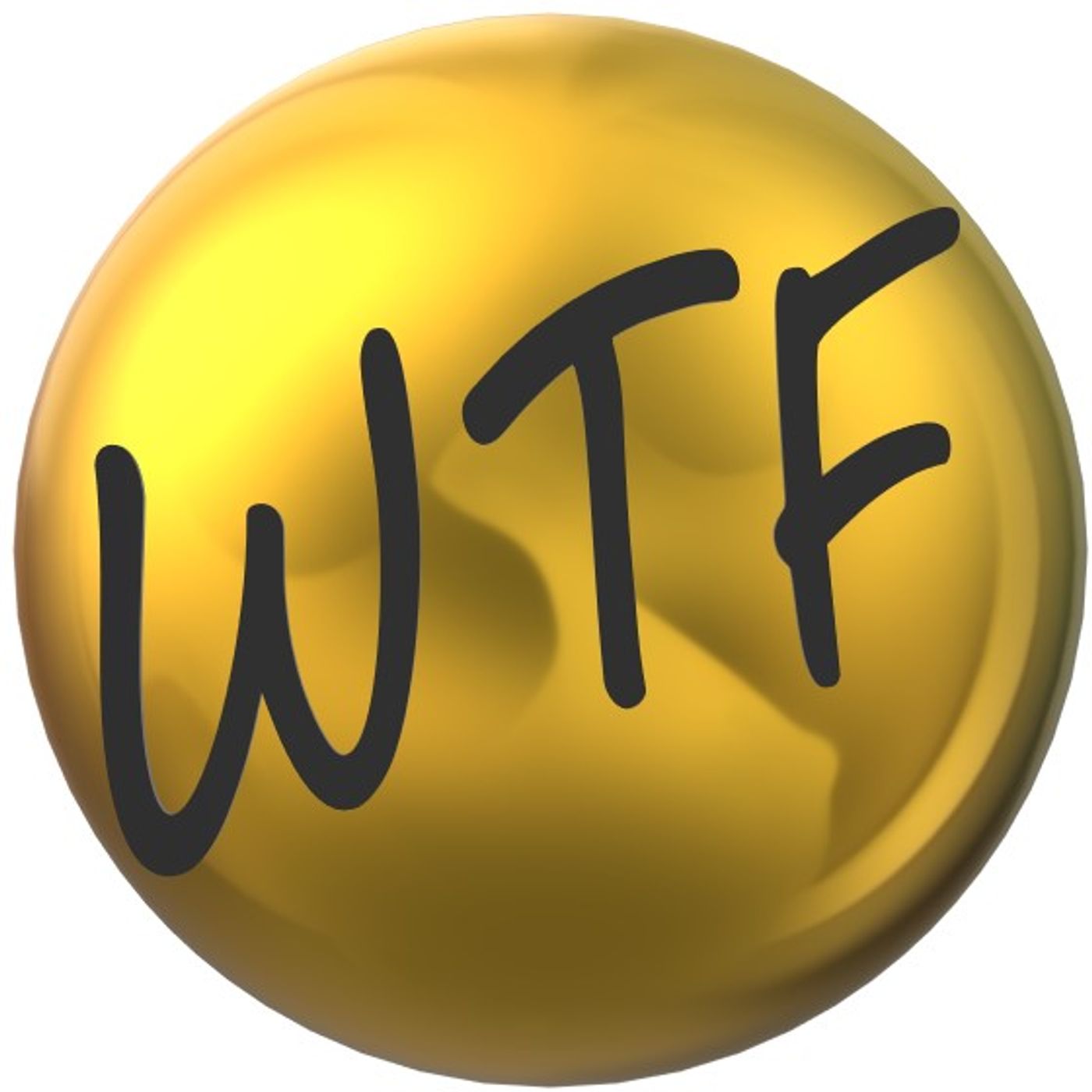 What The Fact! I had no idea! Do you have your alien abduction insurance?Listen to other podcasts like No Name & Rideshare Stories on https://www.christopprogram.com/
You have to live in Clarksville, TN to understand.
Submit an MP3 of your best song to chris@christopprogram.comBy sending your song, I have permission to play it on the podcast during the review. Please send a publicity photo and all of your links. The review MUST be embedded on your website for three months after the podcast is released. Bad or good, that's the deal. Good luck, and I hope your song doesn't suck.
What The Fact! I had no idea!Dorks Of The World g e e k OUT! My spidey senses are tingling!Listen to other podcasts like No Name & Rideshare Stories on https://www.christopprogram.com/
United States