Discover
The Chris Top Program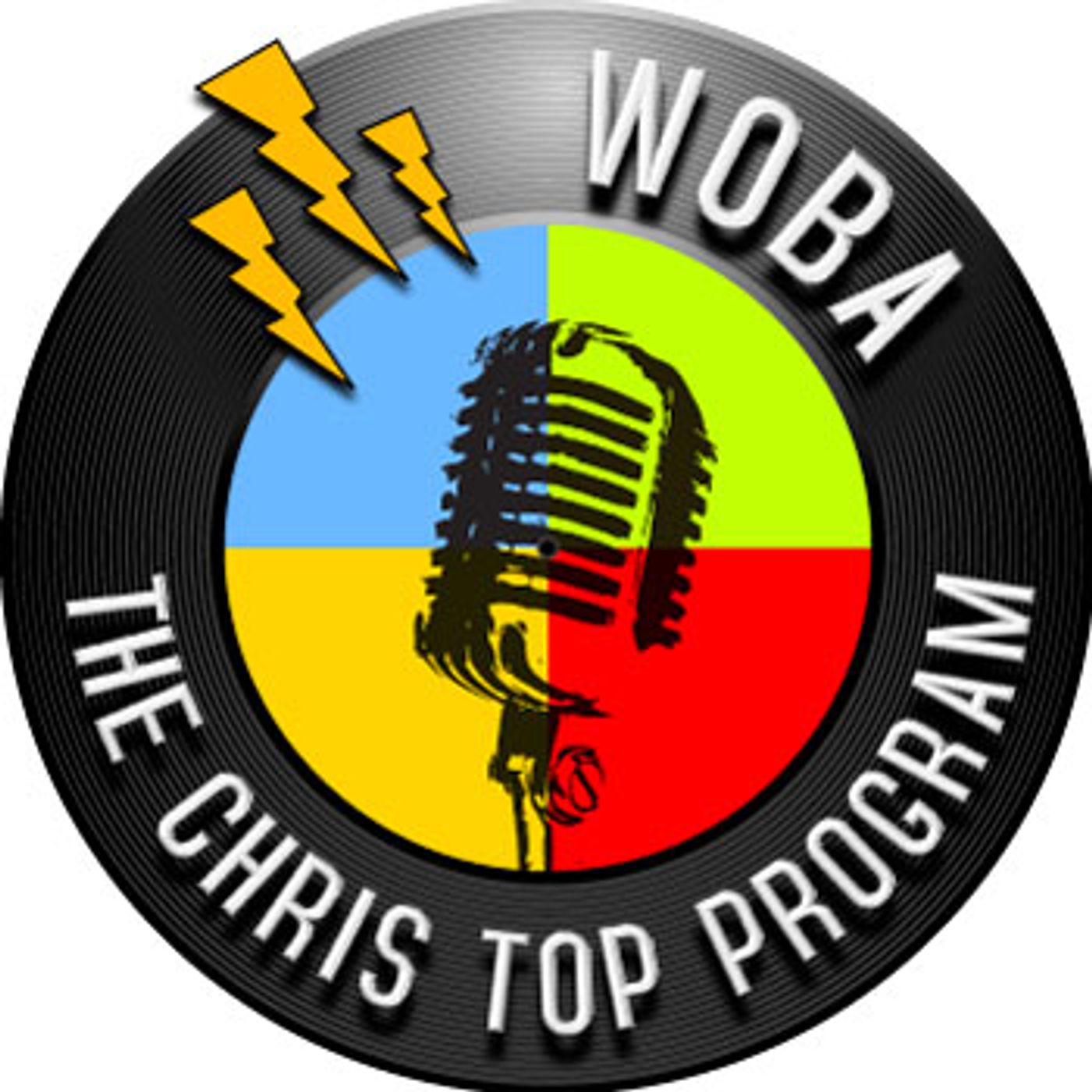 I've always enjoyed keeping my room dark. On occasion a beam of sunlight would penetrate my blinds if they had been moved for one reason or another. It's not that I have anything against daylight but the burst of sunshine brought the spots on the carpet and dust in the air to life. Julianna would have never stood for that. She always made sure I cleaned and picked up after myself.I heard a very loud knock on my door. It didn't surprise me. It was my very determined neighbor who uses the Holidays as an excuse to drive me crazy. "Old guy... hey OLD GUY! It's me again. I'm having friends over tomorrow to celebrate the new year. You're invited but I know you wont show up. Hell, I'd be surprised if you even answered the door. I know I've said this the past three years but THIS is the absolute last time I will bother you on New Years Eve. I just figured you might, ahhh ya know what, never mind!" she said. She was acting like a child who was being forced by her mother to be nice to the uncle no one cared for. "Later Scrooge," She mumbled from the other side of the door. "I heard that," I replied. It's not the first time I overheard people walking up and down the hallways at night comparing me to pre-ghost Ebeneezer.I invited my neighbor in and offered her a seat. She reluctantly sat down and was obviously in some form of shock. "Look man, if you plan on murdering me or something my boyfriend knows I'm here," She told me. I had seen her boyfriend on occasion in passing. He was always on his phone and never really paid her any attention. If I did happen to murder her I honestly don't believe he'd even notice, at least for a few days. "Your days are mixed up," I said as I was trying to keep a cough under control while my eyes watered a bit. "You don't sound too good," My neighbor mentioned. She seemed confused by my statement. I went on to explain how tomorrow is not New Years Day at all, it's actually December 32nd, the last day of Christmas. Her eyes opened very wide as she began to rise from the old west cowhide club chair to make a speedy exit. Before walking out the door she stopped to look back at me. My hand was covering my face as I was clutching my side coughing uncontrollably with my mouth shut. "You! Sit down and I'll get you a glass of water while you explain to me how tomorrow isn't January first," She said in a demanding voice while storming toward my tiny kitchen. I thanked her for the glass of water and began to tell my story.The year was 1971. I had just returned from Vietnam in the middle of December. I was in my twenties, stronger, healthy, and arguably better looking. I was happy to be home for many reasons but none compared to Julianna. I was going to ask her to marry me. We met a week before I had shipped out. I bet we wrote each other a thousand letters while I was gone and she was finishing college. We got to know each other through the mail. Each note uncovered something new. Each sentence and every letter was the beginning of our love story.We were married in December. Neither of our families had much money so it was a small ceremony in a little church just outside of Clarksville. Her dad was the preacher so we got a pretty great deal. I forgot to mention both of our birthdays were in December and I proposed to her the day before Christmas the previous year. Seeing as how this was a very special month we decided one day of Christmas just wasn't enough. Our first December as a married couple was the beginning of a very special tradition.Each year the tree was up before midnight on November 30th. December first we celebrated Christmas, December second we celebrated Christmas, December third we celebrated Christmas, and this went on all the way through the 31st. We exchanged gifts each day, nothing too extravagant. It was mostly handmade cards and sometimes a new pair of shoes or something. One year I did manage to save up and get her a new ring for our ten year anniversary on Christmas the 13th. She went all out and made me my favorite, Rum Cake for Christmas the 14th. Our life together was special. Our life together was perfect.Around the time the 70's were coming to an end we found out children weren't going to be possible. It was pretty devastating news for the both of us but we managed. The 80's were a struggle because I messed my back up pretty badly at work and had to change career directions. We had talked about adoption before our income shrunk. The 90's happened and we finally decided children just weren't meant to be. It probably took us a solid twenty years to let that dream go but we were at peace with it. Through all of the struggles, the tragedies, the blindsides life tends to throw we always managed to keep our Christmas tradition strong. We celebrated Christmas for 31 days straight each year for over 30 years.In 2005 we found out Julianna was sick, really sick. We spent most of that year in and out of hospitals, mostly in. November the doctor told me my wife would not make it through December. This simply meant we had to make adjustments. We lost the house over the course of her illness but it didn't matter. I managed to get a Christmas tree up in her room by midnight, November 30th. It was quite small but a beautiful tree. Her smile lit up the room when she woke and saw it. On Christmas 1st we exchanged gifts, on Christmas 2nd we exchanged gifts, and on Christmas 3rd we exchanged gifts. Early in December she managed to glue, cut, and paint some of the most beautiful presents I have ever seen. The cards I gave her weren't near as detailed or colorful but were made with just as much love. By the middle of the month her Christmas gifts were hugs at first then soft kisses before she nodded off each day. Eventually her gifts became a tired little smile she was able to force before all of the medication sent her to sleep.A staff member came into the room to reassure me, my Julianna was not in any pain. I ignored him because we were in the middle of celebrating Christmas 31st. The ring I had given her for our anniversary so many years ago had fallen off of her finger because she had lost so much weight. I wrapped some yarn around the ring and slid it back on her hand. This was my simple gift to her this Christmas. She held my hand in return. Knowing she would not make it through the night I gave her a final kiss and said goodbye before falling asleep with her hand in mine.I guess I must have turned over in my chair during the night. I woke up early the next morning refusing to open my eyes because I was content in the dark imagining my wife next to me forcing a tired smile in my direction. I had finally worked up enough nerve to peek at her next to me in the bed. She was still breathing. My stubborn wife had managed to live longer than anyone had expected. Right then and there I decided this must be December 32nd. My wife decided to give me the most amazing, awesome gift anyone could ever receive. She gave me the gift of an extra day. I laid beside her and talked about our life together. The memories flooded in and and each moment, each Christmas was alive again. I wanted her to know I did not take her final gift for granted. I wanted her to know I never took a single Christmas or a single day with her for granted, ever. I looked at her and saw the beautiful woman I had met almost 40 years ago. I could see her hazel eyes full of joy, her perfect little crooked smile that was sometimes a mask whenever I did something stupid. I could smell her favorite perfume while I ran my finger over the bridge of her nose. We talked into the night. She passed late that evening.That's why December 32nd is the most important day of the year. My young neighbors eyes were full of tears. She hugged my neck and left the room. I sat in my old chair that night holding my wife's ring. I needed to feel close to her. Once again memories flooded in and I was able to sleep on this special Christmas eve.First thing in the morning on December 32nd a very loud knock shook my apartment. My neighbor began speaking through the door, "I broke up with my boyfriend last night. I told him your story. All he had to say is that is was silly to waste all of that time and effort every year. I kicked him out because I want what you had! I want that kind of love. I have a gift for you. It's Christmas the 32nd and I want to clean your apartment for you. Hey old guy... OLD GUY!" She continued to talk but I never responded. I had passed sometime in my sleep that night. I spent over one thousand Christmases with Julianna and that still wasn't enough. I was ready to hold her hand again.
I watched you walk alone at the parkYou never saw me, but I felt the sparkYou strolled by listening to Billy JoelI went unnoticed as I leaned on the flag poleThe sunlight bounced from your creamy skinWind danced through your hair again and againThat smile pierced my fragile empty heartLess perfect lips fill museums with artYour neck was sculpted by the hand of GodUnlike my own that I would surely call oddMy pulse quickened as the breeze touched your chestForcing your blouse to outline your perfect breastsI caught a glance of your tiny tight tummyThe passing Greyhound stole the view right from meI could stare at your legs for hours and hoursI bet they glisten when you step from the showerI've never seen a more perfect body for sureThe curves, the motion, the attraction, the allureI lost control the second you appearedMy instinct will take control as I'd fearedI watched you walk alone at the parkI'll come to your house when the day goes dark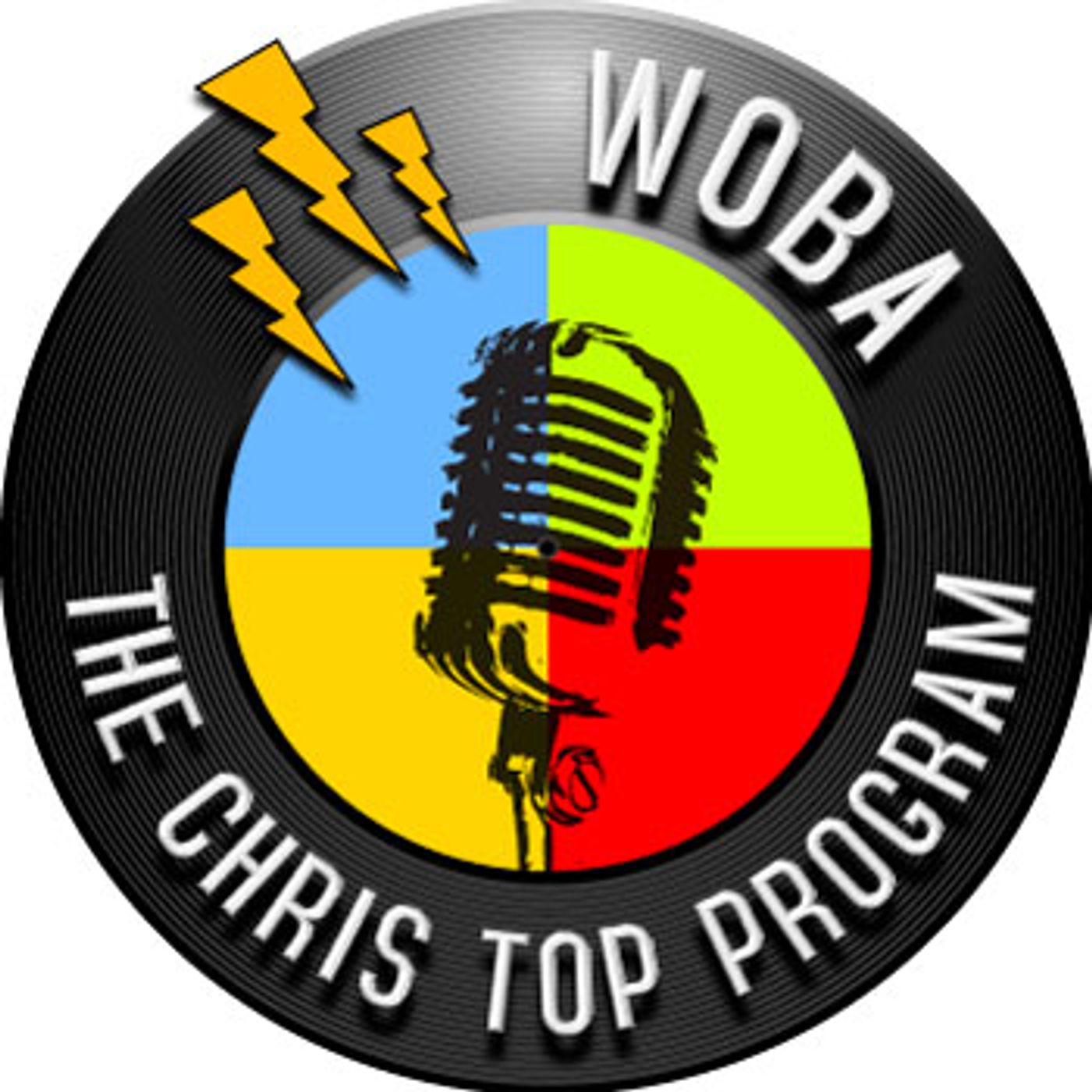 It's funny what I can remember from forty years ago. I can recall my home phone number, my address, and the day I was decapitated. I was doing my favorite thing on a sunny afternoon in 1982. What kid wouldn't enjoy a game of hoops with his Dad and big sis? They both towered over my eleven-year-old body like two giants. Whenever either of them would deliver a shot, the swish noise would be followed by the ball's sound hitting the homemade wooden backboard in our front yard when I took my turn. After a quick game of horse, we took it inside for a discussion. Dad explained how I wouldn't be around too long because someone pretty high up had made a grave mistake. Susan, my sister, argued with him, describing how angels didn't mess up; they just reverse situations. Dad went on to say I would be getting a do-over, and I'd soon be back home with Mom. Evidently, God never puts more on folks than they can handle, and taking me away would have been another tragedy my poor mother couldn't deal with within her lifetime. She'd already lost my father and Susan, so losing me would be too much, so I was given a second chance. The two explained how it had played out. My neighbor had just finished putting up a new barbed wire fence along the road to my house. I cruised down Melon Road on a borrowed three-wheeler when I took the curve to fast and lost control. I headed straight through that new neck high fence, and then I ended up playing basketball with Dad and my sister. They let me talk them into one more round of horse before my rewind happened. I'm sure they let me win this time. It felt good to get a few more minutes with them before saying goodbye. The next thing I knew, I was back on the machine that had ended my life earlier that same day. Freedom was in front of me, and it took the shape of blue skies, sunshine, and wind. Is was as if the dust behind me symbolized pain I was fleeing from somehow. No matter how much pressure I put on the gas, it was always in my rearview mirror. All I could do was try my hardest to outrun the agony of an eleven-year-old child who'd lost both his father and sister. The power I felt coursing through my veins at the same speed I was physically traveling soon turned to fear as I failed to take the final turn where the new fence was patiently waiting on me. As I lost control, I panicked and hit the gas harder instead of pressing the brakes. The jagged wire approached me like a stop motion animation film. One second it was in the distance, and the next, it had twisted around my neck and affixed itself to my face. I could feel my lips being torn down to my chin before darkness plucked me from the tragedy once again. I was confused because I thought this was my redo. Maybe it was up to me to stay off of the three-wheeler, and I blew it. I was foolish and lost my gift of a second chance. Something was different this time. As the light began to focus, I didn't see my Dad and sister waiting for me in the front yard. This time I saw the reflection of my distorted face in the bright red paint of the wreckage. I could feel angels lifting me from the ground before I passed out again. "You were lucky, Chris," I faintly heard as I came to my senses on a cold hospital bed being wheeled through hallways full of people. It was my brother telling me to squeeze his hand as the docs began to stitch up my battered face. Afterward, I remember lying in my room half-conscious while overhearing my brother explain to another adult that angels must have watched over me that day. Our neighbor had put off securing his new fence because something had come up, and he had to leave the job undone. Larry, my brother, said, "Chris would have been decapitated if the fence had been nailed in." I'll never forget the day God gave me a second chance.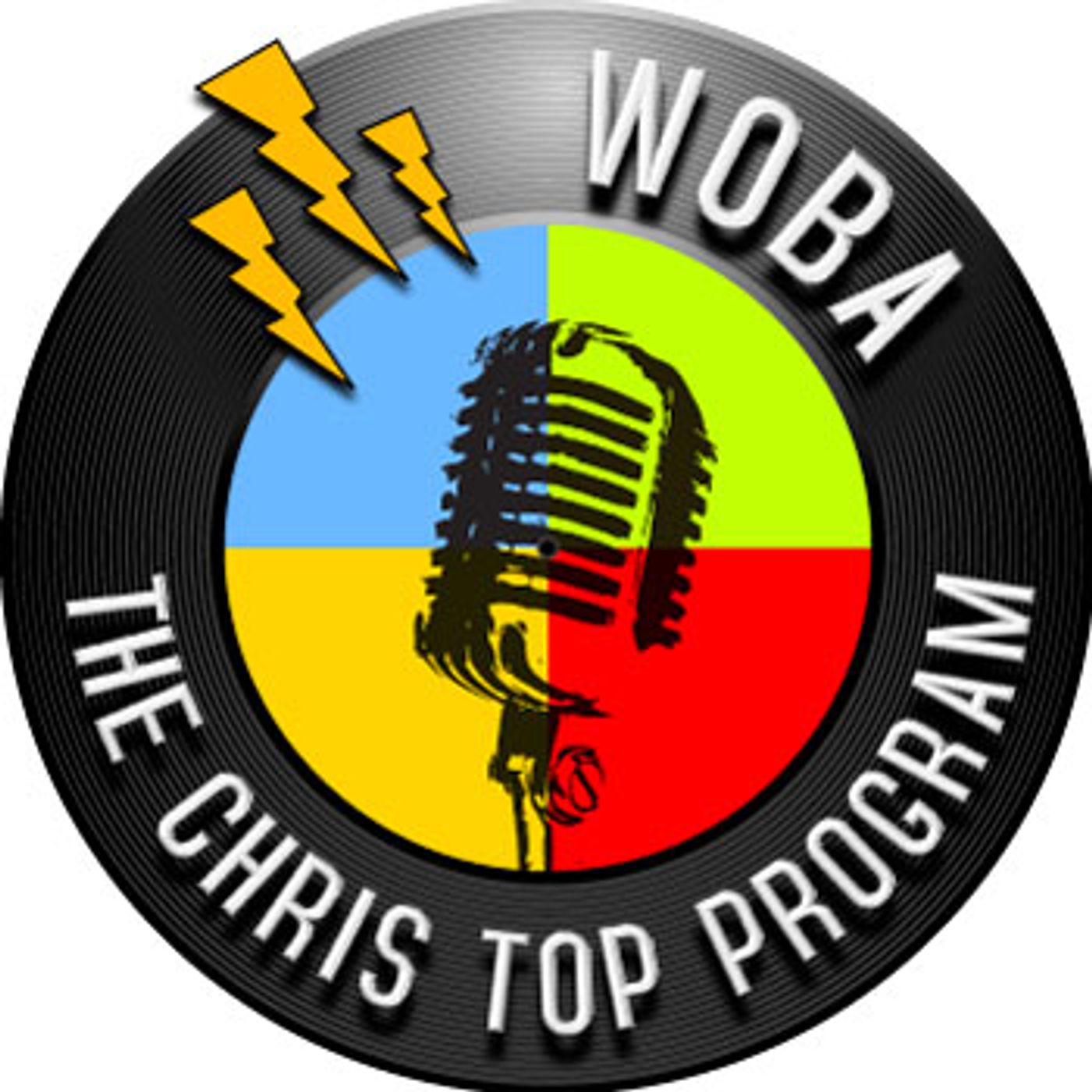 We were at the end of the road, the last of a dying breed. Nine had come before us, but none would go after. We closed the chapter on a decade of big hair, neon, and mullets. We knew every single word to Livin On A Prayer and had multiple shades of acid wash jeans. We are the class of 1989. The entire 80s was a free fall. We made up everything as we went along, held our breath, and just jumped. I mean, we might as well jump. It beats getting thrown from the back of the pickup truck, all of us piled into any given day.Now that I've managed to paint a picture of Friday Night Videos and Fantasy Island, I'd like to talk about one night.Funland was my Saturday evening destination. I'd spend the week collecting quarters so I could blow them all on Galaga or Centipede. When the change ran out, my buddies and I would spend the rest of the evening driving up and down Riverside Drive, hoping to catch the latest crush's attention. We'd usually end up broke and out of gas, discussing future fame and fortune.I parked outside of the arcade and made my way into the crowded room to meet up with my pals. It's super important to look as cool as possible whenever entering a social gathering. Those first impressions are everything, and I had to make the most of my entrance. Sharp Dressed Man was echoing through my mind like a mantra to guide my footsteps safely. I couldn't have made it three feet into the building before I tripped over a pool stick someone had left on the floor. Who the hell leaves a pool stick on the floor! I quickly stood up and took a bow letting everyone know to go about their business, and there was nothing to see here. I could hear Pac-Man dying in the background as I failed to win over the audience."So much for a grand first impression," I thought to myself as I tried to disappear from existence in a game of Donkey Kong. I felt a tap on my shoulder, then I heard the words, "You're going to have to teach me how to fall like that sometime." Before turning around, I mentioned how I'd be around all night and was only getting warmed up. She giggled as I moved to face her for the first time. This is where I'd love to say our eyes locked, and the room slowed down around us as we knew then and there we were meant for each other. That's not what happened at all. My knees must have locked up or something because I stumbled forward, giving her a massive forehead to her nose's bridge. She covered her face in pain as her eyes began to water. "Are you okay!?" I told her I was sorry a few hundred times before she finally told me to shut up and that she'd be fine.It was pretty noisy in the game room, and she had a headache all of a sudden and asked if we could go outside. I walked her out, and we took a seat on the hood of my car. It was the first moment I'd had the chance to really see her. She was insanely gorgeous. I mean, she was The Bangles lead singer hot. "I'm Kim," she said as she rubbed her nose, trying to shake off the pain from our close encounter. I nervously smiled and told her it was nice to meet her. After a short pause, she gave me a puzzled look and said, "Do you have a name, or should I call you Mr, Awkward?" I told her that my name is Chris, but awkward would work as well.We joked around for a while, and Kim explained she was only in town for a few days visiting because she was considering attending Austin Peay in the fall. After a few minutes of small talk, we decided to hop in the car and drive downtown for a walk to get away from everyone.The more we strolled and spoke to each other, the more relaxed I became. We ended up climbing to the roof of a downtown building to get a better view of the world.The night sky was full of stars, and we even had a private concert courtesy of the El Camino parked below us in the street, blaring a homemade mixtape. We talked about the pains of growing up and the uncertainty of everything ahead of us. She asked me if I'd had any regrets in life so far. It seemed like an incredibly important question. I needed a little time to put some thought into it, so I asked her if she'd go first.Kim spoke about how she'd had a chance to live with her grandparents her senior year in Florida but turned them down to spend time with people she grew up around. She told me that she would go back in time if she could and get far away from her father. Kim never gave me very many details of how her dad abused her, but it happened a lot, and it wasn't something she could express without a sadness I'd never seen before. Kim cried for a few minutes as I stood shoulder to shoulder next to her, leaning over the building's edge. She finally took a pause and asked me what my regret was. I smiled and told her that I still have time to avoid my tragedy. She asked me not to keep her in suspense any longer. "My biggest regret would be not asking you to dance with me right now." I know how cheesy that sounded, but the truth is I meant every word of it at that moment. Kim smiled and rested her head on my chest as we danced for an hour on a rooftop to some guys mixtape in an El Camino. We never did kiss, but it felt like we did when I held her, which was enough for both of us.I took her back to her car late that night, and she drove off. I got a letter from Kim a few weeks later telling me that she wouldn't be attending APSU in the fall and had decided to move to Florida close to her grandparents. She said she had a few good college choices and may as well be close to the beach. Kim closed the letter with three words, "no more regrets."I think about her sometimes, and I wonder how she's doing. I'm glad she got away from her father. I'm happy I got my dance too.
BIDEN 2020--SATIRE--2020 MUST be the year of Biden. (actual Biden audio) There has never been a more critical erection, and you can take that to a bucket full of milkshake sea monkeys that we stand firm without a word to paint a fountain of blame. (actual Biden audio)Biden was for people when the volcano erupted on our knee's knee bend once we faced Mars. (actual Biden audio)A vote for Biden is actually a vote for Biden's VP. (actual Biden audio)
The death of George Floyd brought America together on May 25th, 2020. Every person in the country demanded justice because the video was proof that evil exists, and we stood side by side in mourning after that brutal murder in Minneapolis, Minnesota. The victim said he could not breathe more than twenty times before another man stole the last ounce of air from George Floyd's lungs. We were briefly the United States Again. It didn't take long for politics and media to begin stepping on the throat of every American. Instead of this being a story about an evil corrupt cop who killed another man, it became a story about racism taking over our country. It didn't matter that we were united for a short time because suddenly, Mr. Floyd represented every black citizen, and Derek Chauvin was the face of every white person. The jobs of politicians and journalists have evolved into spoon-feeding human beings' ignorance. We stopped thinking for ourselves and cry out hate in every direction while never stopping to consider what is best for America. We let that slip through our fingers when we decided the color of our skin is what makes us enemies. We lost our grip when we decided there was no room at the dinner table for God. How long will it be before every American takes a final breath under the knee of hate?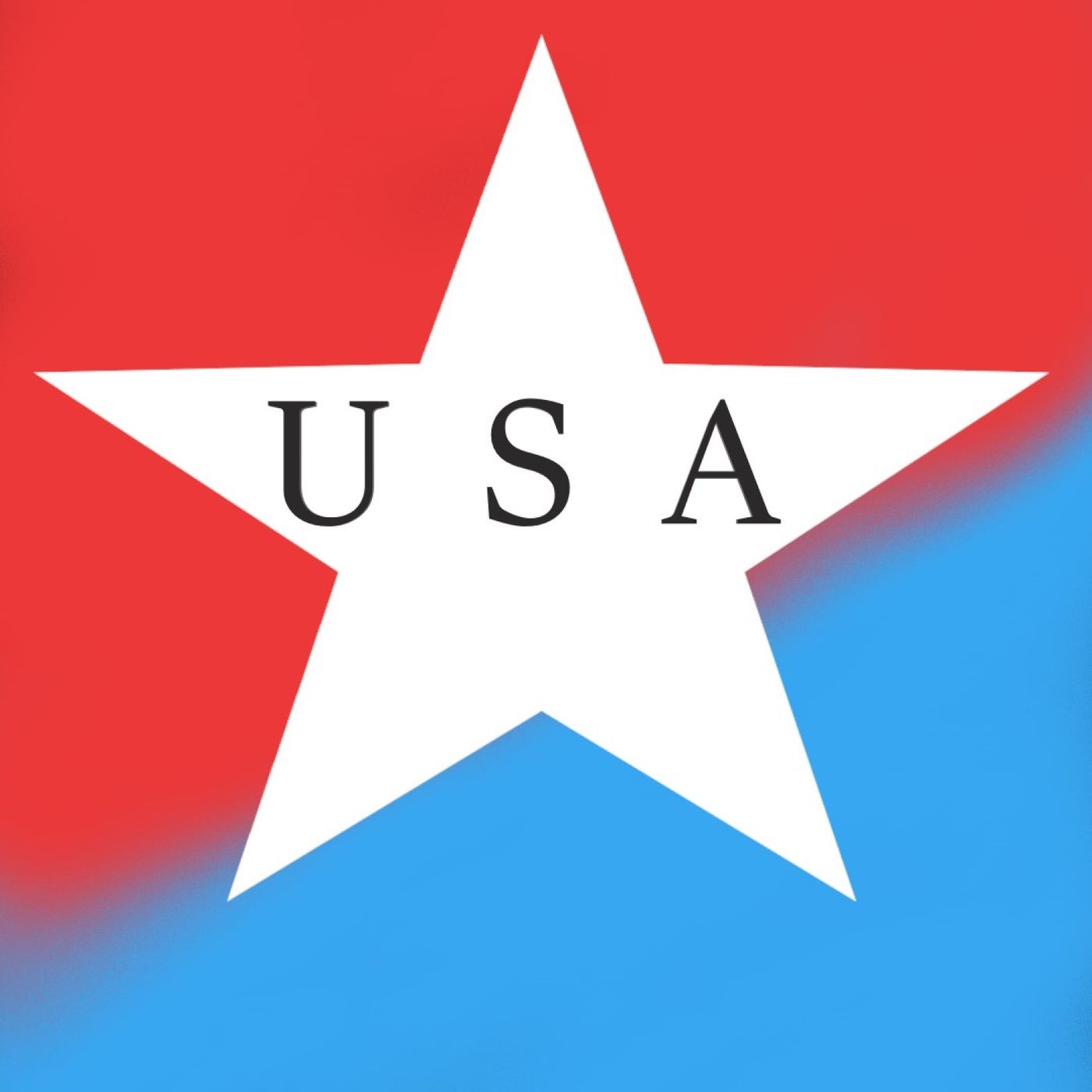 One day I asked 20 people who won the Revolutionary War. No one had any idea. I felt like this broadcast was important. I would like to thank Henry Wadsworth Longfellow & Charlie Chaplin for amazing work. You both still inspire me even today. God bless everyone and have a terrific Independence Day. https://www.christopprogram.com/https://www.facebook.com/christopprogram/
An opportunity fell at our feet, as horrific as it may have been, hope for all of us was in sight. George Floyd's murder, destined to morph into a great symbol of racial unity that ensured generations an abundance of peace. The irrelevance of skin color would arrive and become as common as air entering our lungs. Entitlement would be a brief lesson in the history books of our grandchildren overshadowed by the good that rose from the ashes of great tragedy. Our sons and daughters would finally walk down the street hand in hand as smiles exchanged with no whispers of racism echoing like a heavy breath on the backs of their necks. Brothers, regardless of ethnicity, would enjoy the freedom and abundance of equal circumstances. Instead, the trench that had already reached maximum depth managed to hollow out a greater divide. Somehow the gift of George Floyd's life will be seen as the catalyst propelling us further into an abyss of hatred toward one another. All of our lives are divine, but sometimes a handful, are sacrificed at the altar of evil. No one chooses that destiny, but the real misfortune is having no control over your death's impact. Mr. Floyd would have wanted the evolution of peace to be his story. Unfortunately, others have manipulated his offering, and America is burning. The good news is that it isn't too late. Envision a statue of George Floyd at our nation's capital as a reminder of how far we have come. Picture Americans are taking time to celebrate the life of this man who inspired the revolution of tranquillity. Each breath may be our last, so never lose hope and never forget love.https://www.christopprogram.com/
Hey Kevin. If your reading this, I just wanted to let you know something. I probably should have spoken up sooner, but we only had 20 short fleeting minutes together. You may have been drunk and passed out the entire time I gave you a Lyft home, but that never stopped you from resting your head gently on my shoulder each time I made a right turn. The way the bubbles formed in the corner of your mouth and popped while you snored was certainly magical. Before this goes any further, it's only fair; I tell you I am a married man. I know I should have spoken up sooner, but I just didn't have the heart when you politely offered me your half-empty bottled water. I could have watched you sleep for hours, but regretfully you awoke when I "accidentally" slammed my breaks... sorry sleeping beauty. I guess every ride must come to an end. Thanks for stopping by to #WOBA with me. #ridesharestoriesThe great local businesses that make this podcast possible are Deb Wilson, Realtor 931.206.8551, & Pbody's - Clarksville Country Club.
The truth had to come out sooner or later
Vincent proved to me everyone from New York isn't loud and obnoxious like I had assumed. He needed an Uber for a check-up today, and I happened to be close.He complimented my oldies playlist and started talking about his two sons. They both have a deep love of music, and the oldest has even made a career out of it. He's a successful producer in Nashville.Vincent said his son had done really well. He has a beautiful wife; he lives in a great neighborhood and has already paid his home off. He's proud of his kids, and it sure was evident in the way he smiled when he talked about them.He had gotten his oldest a guitar for Christmas one year when he was little. I mentioned how cool it was this one gift had changed the course of his son's life. We both agreed it was pretty neat to think about how different things could have been without the instrument.I hope to run into Vincent again sometime. I enjoyed my 28 minutes with him.Thanks for stopping by to #WOBA with me. #ridesharestoriesThe great local businesses who make this podcast possible are Deb Wilson, Realtor 931.206.8551, Pbody's - Clarksville Country Club, & EXIT One Real Estate MetroNet-Clarksville TN
Jeffrey Dahmer didn't eat people with tattoos because he said the ink made the flesh taste weird.https://www.christopprogram.com/
Close up of EDGAR'S eyes the whole time as they shift back and forth. Sometimes they move normally with little concern and other times it's frantic. EDGAR: Another day, another dime. I clock in, and I sit, I sit at this cubicle all day, and then, I clock out and go home. The next day I repeat. Sometimes I answer the phone if I feel like it. I despise the keyboard. The sound as I hit the keys with my fingers wears on me sure, but all of the other rats who sit within a few feet of me behind the fake walls are doing the same thing. It sounds like a badly dubbed Japanese Karate movie; if the keyboard doesn't drive me nuts, the awkward glances around the corners and the stares from perpetual bathroom warriors passing by will. For the first time in my life, I'm essential. I do not, however, appreciate being compared to an oil Karen. Just how vital is your oil Karen? Is it a matter of life or death without it, Karen? I mean, I get it. Someone has to sit here and bang on these bacteria-infested keys during a pandemic. I don't leave my desk all day because I'm smarter than that. As soon as I get up, a fellow essential will sabotage me. When I get to work, I spend a solid fifteen minutes wiping down my counter. I bring my own sanitizer, this stuff the office provides, I don't trust it. Who knows what they put in it, probably some slow reacting poison. It'd be a little better in here if they'd put in a couple of windows, maybe fix the damn fluorescent light above my head that sucks a bit of my soul away each day. Who am I kidding, if I were to drop dead on the spot they'd replace me with someone else within the hour whose happy to be trapped behind three walls. While I face these panels, the open space behind me, the freedom taunts me. I could get up and walk away. Maybe I'll do that one day. It'll happen as soon as I don't depend on my crucial job. It's ridiculous I'm even at the office in the first place. I can complete every task at home on my cozy couch that I'm assigned to do here. But, no, the man needs my vital ass to clock in. The company has to watch me as they secretly block my freedom from behind. I can feel the hot breath of these life-sucking parasites on the back of my neck as it looms in the air around me. Is everyone else here ignorant? Do they not notice the stink in the atmosphere. The repulsive stench, invading our senses! When I was a child, I had an incredibly weak stomach. The cafeteria was a nightmare. Every day I'd finish my lunch and approach the trash cans to scrape my food tray. Without fail, I'd gag and lose my breath; it was terrifying. I eventually grew out of it. Some things do make us stronger if they don't kill us. This job, this indispensable role I play is going to kill me. Think about it, dying in a place that makes me miserable is the same thing as murder. Well, maybe it's more like suicide. We drink too much, we smoke too much, we show up and work in places that make us miserable, we're all committing suicide, and no one says a thing because no one gives a shit. I suppose I'd be doing everyone a favor if I set this place ablaze. I could end it all quickly for every miserable warm body in this pit. The site only has two exits. I could start a fire on one side of the building and make it to the other side before these losers even knew what hit them. I doubt I'd live long enough to see their face sizzle and melt away, but the thought of it would have to do. I wonder if the nearby business would be able to smell the burning flesh or just the smoke? If I were to get up from my desk, these nosy little bastards would be on to me immediately. Everyone would know I was up to something because I never leave my seat until it's time to depart, and even then, I wait for the others to exit first. I don't want anyone to have free reign in my workspace. That's asking for it. If I don't kill them first, they'll kill me. If they don't murder me, the company will, and if I sit back and do nothing, it's suicide. We're all doomed any way you look at it. (PHONE RINGS) EDGAR: Hello...VOICE: Hey Edgar, we just got the okay and should be back to work by this Monday. We're sure you're going stir crazy sitting at home, well, like the rest of us. EDGAR: You got that right. I can't wait to get back at it. I've binged enough Netflix for the next decade. VOICE: (laughter) Alrighty then, we'll see you in a couple of days. We pan out to see EDGAR sitting on his couch in the dark while the television is on mute. He begins to talk as his voice fads away.EDGAR: Another day, another dime. I clock in, and I sit, I sit at this cubicle all day, and then, I clock out and go home. The next day I repeat...
What The Fact! I had no idea!https://www.christopprogram.com/
By now, everyone has seen the spring break videos. College kids justifying the beach party and ignoring public safety. It was infuriating seeing these young people only thinking about themselves. One of my first thoughts after watching the interviews and videotape was that it could never happen here in my hometown. No way people would be that selfish in Clarksville, TN. Then I saw the post from a local nightclub called The Electric Cowboy. "Biggest Party In Tennessee! Friday & Saturday Nights, doors open at 8:00 PM." Other posts were saying: March birthday bash!Bring five friends and get in free!Call ahead for reserved seating and goody bag!$3 fireball all night!" It looks like the Electric Cowboy is doing there best to gather large crowds amid a worldwide pandemic. The CDC is advising every American to stay away from large groups and keep a distance of six feet from others. Maybe an appropriate message from The Electric Cowboy would be March COVID-19 Bash! Bring five friends, and everyone in the group could infect several hundred citizens after leaving da club. Call ahead for reserved seating and first dibs on the Coronavirus. $3 death sentence for the elderly or medically compromised all night long! The Electric Cowboy either does not care about its employees & customers, or it is ignorant of everything happening in the world. Both scenarios are dangerous. The customers coming into the establishment have no compassion for human life or the number of people they could harm after leaving the club. One customer said, "It's time to get loose tonight, Let's "F" this "Rona" virus." Another wanted to make sure they would be open because she worked at a grocery store and needed the release from chaos. So, you'll be attending the "pandemic party 2020" and then returning to work at the grocery store? Will you be one of the employees serving the elderly who get to come in early to avoid crowds because they are at high risk? The Electric Cowboy has had the opportunity to do the right thing. They STILL have a chance to make the correct decision and shut it down. The community will love you for setting the example. If you keep the doors open, you are sending out the message that a dollar is worth more than our loved ones. What are you going to do, Electric Cowboy?
What The Fact! I had no idea! https://www.christopprogram.com/
"She was abandoned right in front of the grocery store." Mary is a 25-year-old with plans to become a commercial real estate agent. She's also a creative who has a passion for painting. Her visit here from Nashville didn't go quite the way she'd hoped. Her boyfriend of four years left her stranded in front of a grocery store after he broke it off with Mary. Luckily she had her phone, so she was able to catch an Uber with me. When she first got into the car, everything seemed normal. We greeted each other and exchanged a few words. Out of nowhere, she broke down and explained what happened. She was crying uncontrollably. She mentioned how she never cries, and she was embarrassed and felt foolish. I told her this, "Two of the greatest tragedies I've faced in life are the death of a loved one and a broken heart. It's always been my experience broken hearts are more difficult to get past because that person is still out there somewhere. It's okay to cry and be angry, but you don't need to feel embarrassed." We've all been there and experienced the pain of losing someone who we assumed we'd be with forever. It's a terrible and consuming pain that feels like it will never end, but it does. Mary said she planned on going to Goodwill when she gets home to purchase some plates. Then she plans on smashing them all. I encouraged her and let her know that I agreed that it could be an excellent way to begin the process. I also mentioned how cool it would be to take those smashed up pieces of glass and create some beautiful artwork. Mary thought that was a good idea. This experience was a good reminder for me. Life breaks all of the time, but living through the destruction is beautiful. I'm happy I could be Mary's friend for 17 minutes. Thanks for stopping by to #WOBA with me. #ridesharestoriesThe great local businesses who make this podcast possible are Deb Wilson, Realtor 931.206.8551, Pbody's - Clarksville Country Club, & EXIT One Real Estate MetroNet-Clarksville TN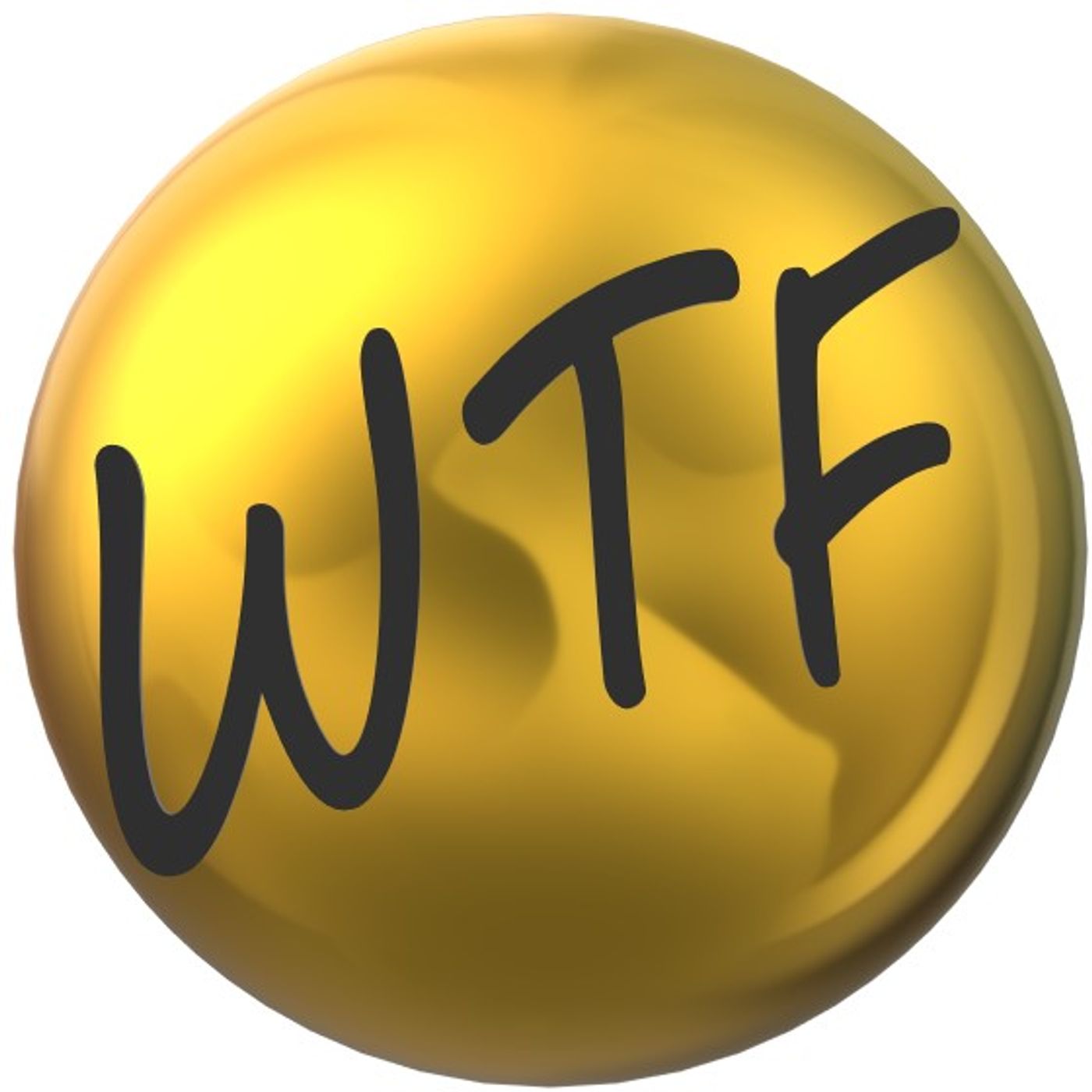 Facts about the Coronavirus
United States