Discover
The Teachers' Classroom
Claim Ownership
Host Matt Weld has a conversation with Communications Professor Julie Smith that ranges from Formula 1 Racing to Star Wars to trips out west to empty nesting and more.
​A required course for all Freshmen on Personal Wellbeing facilitated by a Wellbeing Coach? A multi-layered system for educator support? It's actually a thing at the high school in Lake Forest, IL, a suburb of Chicago. Dr. Matt Dewar, the wellbeing coach for the district describes the program and why it's so effective. In addition to providing his go-to tips for on-the-spot stress reduction, he explains the importance of breath and our mind-body connection as well as how our society's view of intense exercise as a stress-reliever might not be as effective as we think it is.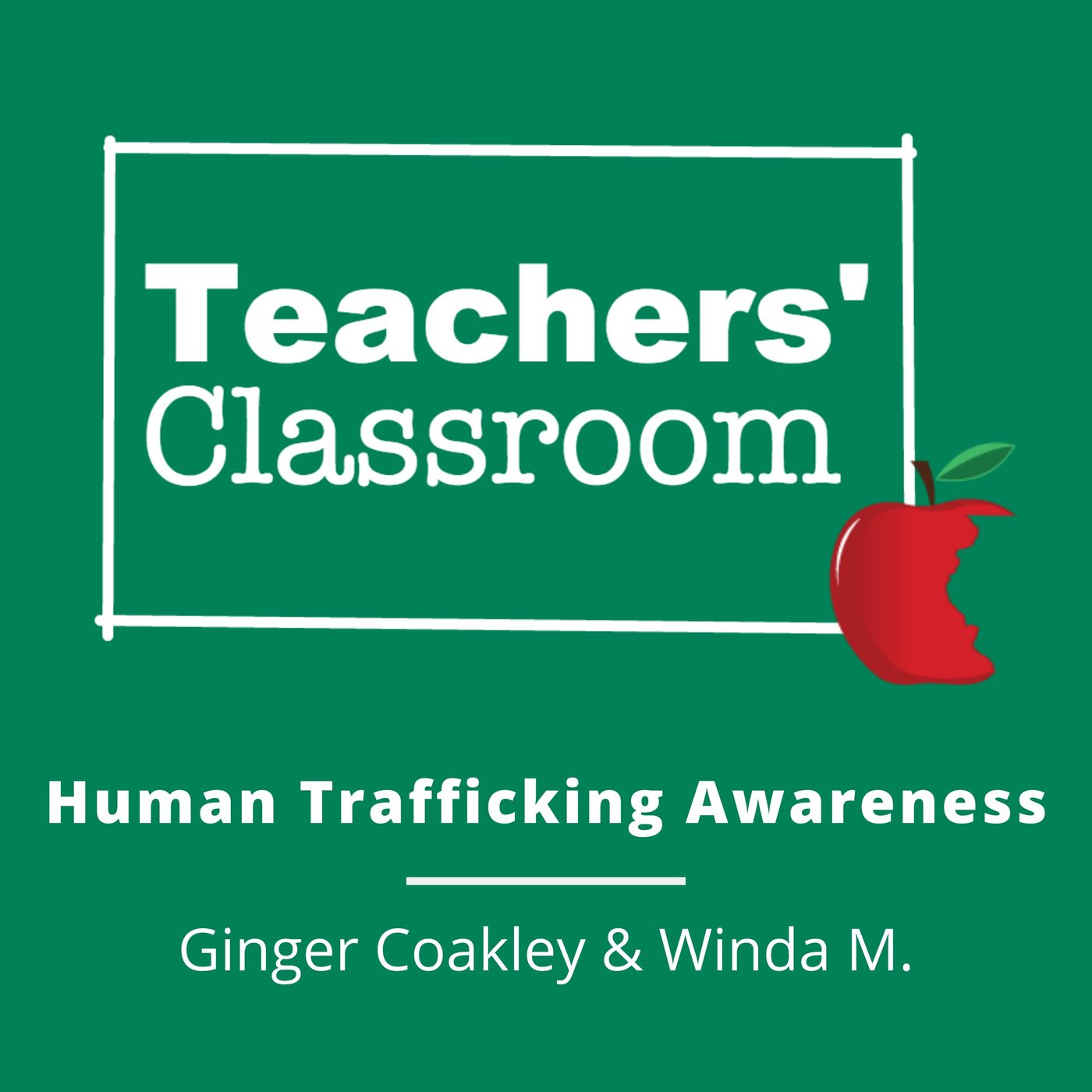 Tens of thousands of Americans and millions of persons worldwide are trafficked each year and compelled into labor or the sex trade. Ginger Coakley, co-executive director of Eden's Glory, a rehabilitation center for exploited women, and Winda M., a trafficking survivor, describe the situation and offer some suggestions on how teachers and schools can help identify victims and prevent human trafficking through education.
Katy Fattaleh of the NORA Project sits down with host Matt Weld to talk about empathy, compassion, sympathy, the use of the word 'disability' as well as how to use 'person first' language when talking about people with differences and disabilities. Katy goes on to give examples of how to make differences and disabilities part of what's normal in the classroom.
Personalized Digital Inquiry emphasizes the personal relationships that we build, the role that digital texts and tools play, and the way in which we cultivate a culture that inspires learners to grow and change in relevant ways. Dr. Julie Coiro is a professor of reading and digital literacy at the University of Rhode Island, landing here after having taught PreK - 8 students with learning disabilities. In addition to speaking nationally and internationally, Dr. Coiro works with educators to support their understanding of digital inquiry as part of comprehension strategy instruction designed to foster engaged reading and deeper learning.
Listen in to Dr. Eric Jensen as he discusses poverty with host Matt Weld in a conversation that covers the definition of poverty, classroom teaching techniques, ideas for parental involvement, the importance of educator self-care, and more. Dr. Jensen is the author of more than 30 research-based books, and speaks internationally.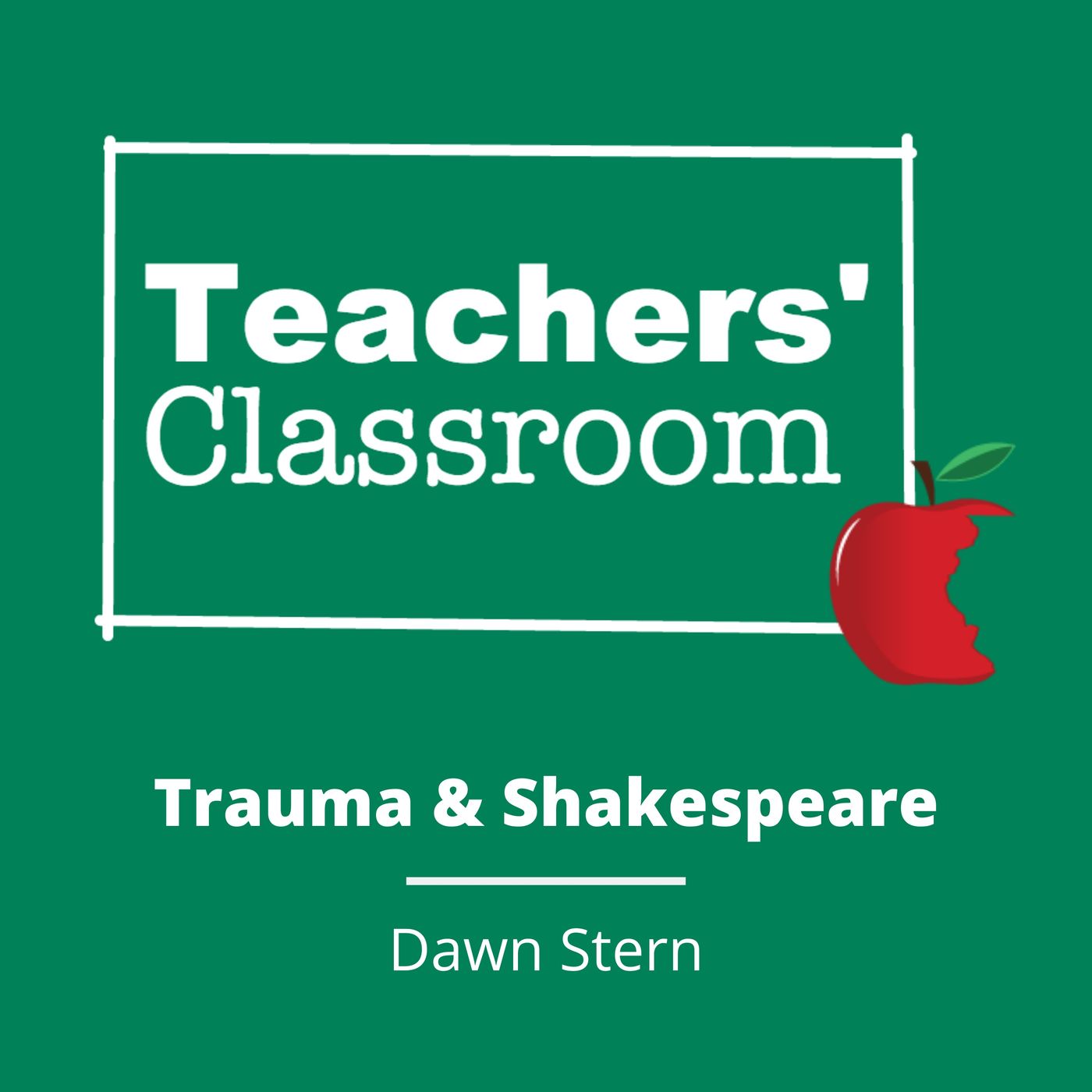 Schools aren't the only place where trauma is studied, unpacked, and used as a new lens through which to view human psychology and behavior. DeCruit is a nonprofit whose mission is to help veterans work through their trauma with the help of Shakespeare. Matt's conversation with Dawn Stern illustrates just how much of what happens in schools to help students with trauma can work throughout their lifetime.
You know how every once in a while you cross paths with someone and you wonder why you've never met this person before? In this episode of The Teachers' Classroom, we are going to take a slight detour so that I can introduce you to Kim Darche who is definitely someone you should know.
Anger is one of the most common human emotions and one that educators often face from other people, whether parents, colleagues, or community members. Understanding what anger is from a physiological standpoint, how we receive anger, and then how we can best deal with the anger of others helps us to maintain control of our lives and sanity.
The teacher, substitute teacher, and administrator shortage continues to cause classes to be cancelled or filled by unqualified people. Dr. Jim Rosborg, long-time educator in Illinois, discusses the history of teacher certification as well as the poor choices that have been made. This is a republishing of the most-listened to episode on this podcast with an update on developments since the original publication.
As educators empower students with personalized learning and problem-based learning, we need to make sure that their opinion matters. In this episode, Desiree Alexander defines Student Voice, how it differs from Student Choice, and how teachers and schools can start hearing their students' voices.
Digital Equity in schools involves many different conversations, from big-picture politics to families and their access to - and knowledge about - technology used for learning. Dr. Beth Holland from the Consortium for School Networking (CoSN) and Mindy Fiscus from the Illinois Learning Technology Center discuss what digital equity conversations are going on at both the national and state level before we dig down to talk about what schools and teachers can do to ensure equity within their classrooms.
Sometimes the people you meet by being a Connected Educator help you with a single question. Others remain long-term collaborators, like Rae Fearing with Matt Weld's NoWorksheetWeek project. In this episode, Rae and Matt talk about teaching, leadership, technology, NGSS, Google Innovators, and more.
Positive relationships between students and teachers solve both discipline and instructional challenges while making the classroom experience even more rewarding for everyone. Kiera Vargas gives concrete methods on how to form positive relationships with students.
In a continuation of our 'What Do They Do?" series, host Matt Weld of TeachIllinois talks to two IL school superintendents about their roles and responsibilities. Their answers may not be what you'd expect.
Two college students talk about how they teach forgiveness - what it is and steps to getting there - to incarcerated youth. They discuss the different forms of forgiveness including re-forgiveness, something we all need to practice.
What are the most compassionate responses to students immediately following a traumatic situation, and how that compassion extends into the long term? Real do's and don'ts from an expert in navigating traumatic events. We're publishing this Bonus Episode in response to the uptick in student deaths we have seen in our region this season.
There's a difference between advice and feedback, and there are ways to work smarter not harder. In this episode, Amy Mayer, a nationally known speaker and Google professional development guru, shares her secrets to quickly providing feedback that is personally relevant to students.
As schools become aware of the importance on their brand and how their presence on social media can drive the brand and the culture of their buildings, it's important to understand what makes good content. Taylor Siebert of ClassIntercom is an entrepreneur from Nebraska who has found that through servant leadership, working hard comes naturally, with connections that actually hold value.
More often than not, people in helping professions are experiencing Role Creep, where they are expected to do more than what the job description outlines. In order to maintain the mental health of everyone in schools, we talk about possible shifts in new teacher training as well as pre-emptive resilience training and the importance of friends.
United States