Discover
The Abracast
Claim Ownership
The Abracast
Author: Jon Towers
Subscribed: 480
Played: 38,453
© Copyright Jon Towers
Description
Occult, History, Conspiracy, Violence.
Host, Jon Towers pours a giant drink and tackles topics weekly. Sometimes dark, sometimes mysterious but always entertaining. Jon presents the information in a conversational but edgy tone and struggles to add context and often levity to these examinations of dark magic, the mysteries hidden in dusty old books, forgotten myths, unknown stories of our past, politics and pop-culture and plots from secret organizations and elites.
In realms (occultism and Podcasts) dominated by leftists, statists, boot-lickers, new-agers, and other nonsense The Abracast tries to provide a different point of view to these difficult topics.
This show is part of the Spreaker Prime Network, if you are interested in advertising on this podcast, contact us at
https://www.spreaker.com/show/2899381/advertisement
In the wake of the wildly powerful movie "The Sound of Freedom" we take a look at the terrifying and ever growing crisis of human trafficking and modern day slavery. We also talk about the establishments and institutions aligned against the movie and their possible motives.Abracast Reacts:https://www.youtube.com/watch?v=DNOgOUV7Llg&t=37s Featured Articles:https://www.acf.hhs.gov/otip/news/bureau-justice-statistics-releases-human-trafficking-data-collection-activities-2021-and https://www.msn.com/en-us/money/news/team-biden-middleman-in-multibillion-dollar-migrant-child-trafficking-whistleblowers-reportedly-plan-to-testify/ar-AA1am5ZShttps://cammack.house.gov/media/in-the-news/human-trafficking-crisis-border-coming-your-hometownhttps://www.heritage.org/immigration/commentary/fighting-human-trafficking-and-battling-bidens-open-borderhttps://nypost.com/2023/01/10/bidens-border-policies-facilitate-shocking-modern-slavery/https://www.benzinga.com/pressreleases/19/04/r13587943/stopping-child-trafficking-is-everyones-job-says-more-too-life-founder ***Credits***The voice of The Abracast – Hila Assor https://hilaassor.com/Theme Song "Red Horse Rising" by X-Proph3t: http://www.reverbnation.com/xproph3tWritten / Produced / researched / Performed – Jon Towers www.abracast.com***Contact***Visit Website: www.abracast.comEmail Jon: Towers113@gmail.comFind Jon on Twitter: @jonnyaxx https://twitter.com/JonnyAxxFind Jon on Facebook: https://www.facebook.com/jon.towers.925Find Jon On Instagram: http://instagram.com/stigmatastudios***Storefront*** If you enjoy the show, learned something new, or was inspired you might consider supporting the show! https://abracast.com/store-front***Support*** If you enjoy the show, learned something new, or was inspired you might consider supporting the show!Become a subscriber: www.subscribestar.com/abracastJust wanna buy me a drink?: paypal.me/stigmatastudios***Advertise*** Got a book, Product or Podcast? Would you like to get your message to The Abracast audience?Advertise on The Abracast: https://www.advertisecast.com/TheAbracastAdvertise on The Abracast: https://intellifluence.com/influencer/jon-towers-6103This show is part of the Spreaker Prime Network, if you are interested in advertising on this podcast, contact us at https://www.spreaker.com/show/2899381/advertisement
The God of space and time works with Moses with the Ikea like aspects of the brand new tabernacle and some of the wizadry tools of the trade and so forth. Jon struggles a little with the Hebrew names and expounds a little on a perceived sexual metaphor in the text. Featured Books: BibleLegends of the Jews - Ginsburg***Credits***The voice of The Abracast – Hila Assor https://hilaassor.com/Theme Song "Red Horse Rising" by X-Proph3t: http://www.reverbnation.com/xproph3tWritten / Produced / researched / Performed – Jon Towers www.abracast.com***Contact***Visit Website: www.abracast.comEmail Jon: Towers113@gmail.comFind Jon on Twitter: @jonnyaxx https://twitter.com/JonnyAxxFind Jon on Facebook: https://www.facebook.com/jon.towers.925Find Jon On Instagram: http://instagram.com/stigmatastudios***Storefront*** If you enjoy the show, learned something new, or was inspired you might consider supporting the show! https://abracast.com/store-front***Support*** If you enjoy the show, learned something new, or was inspired you might consider supporting the show!Become a subscriber: www.subscribestar.com/abracastJust wanna buy me a drink?: paypal.me/stigmatastudios***Advertise*** Got a book, Product or Podcast? Would you like to get your message to The Abracast audience?Advertise on The Abracast: https://www.advertisecast.com/TheAbracastAdvertise on The Abracast: https://intellifluence.com/influencer/jon-towers-6103This show is part of the Spreaker Prime Network, if you are interested in advertising on this podcast, contact us at https://www.spreaker.com/show/2899381/advertisement
After a recent trip to southern Ohio to visit the Serpent Mound for the summer solstice, Jon breaks down some of the mysteries surrounding the site and the surrounding area! Specifically "What the fuck is this giant egg business all about?!?" Jon Reacts:https://www.youtube.com/watch?v=aY5JTaflKSM&t=21s Featured Articles:https://pahistoricpreservation.com/spotlight-series-mckees-rocks-mound/https://www.hmdb.org/m.asp?m=214417 https://www.richlandsource.com/area_history/ohios-serpent-mound-is-an-american-indian-story-written-in-the-earth/article_2e8f0e76-c97a-11eb-a01e-0bac4cd1b7bb.htmlhttps://fourdirectionpoetry.wixsite.com/turtleisland/14-1https://www.capenews.net/mashpee/columns/north-america-known-as-turtle-island-to-indigenous-tribes/article_450f4f21-6782-52c3-8c43-34c928a81b40.html***Credits***The voice of The Abracast – Hila Assor https://hilaassor.com/Theme Song "Red Horse Rising" by X-Proph3t: http://www.reverbnation.com/xproph3tWritten / Produced / researched / Performed – Jon Towers www.abracast.com***Contact***Visit Website: www.abracast.comEmail Jon: Towers113@gmail.comFind Jon on Twitter: @jonnyaxx https://twitter.com/JonnyAxxFind Jon on Facebook: https://www.facebook.com/jon.towers.925Find Jon On Instagram: http://instagram.com/stigmatastudios***Storefront*** If you enjoy the show, learned something new, or was inspired you might consider supporting the show! https://abracast.com/store-front***Support*** If you enjoy the show, learned something new, or was inspired you might consider supporting the show!Become a subscriber: www.subscribestar.com/abracastJust wanna buy me a drink?: paypal.me/stigmatastudios***Advertise*** Got a book, Product or Podcast? Would you like to get your message to The Abracast audience?Advertise on The Abracast: https://www.advertisecast.com/TheAbracastAdvertise on The Abracast: https://intellifluence.com/influencer/jon-towers-6103This show is part of the Spreaker Prime Network, if you are interested in advertising on this podcast, contact us at https://www.spreaker.com/show/2899381/advertisement
Current year: We are staring down the barrel of an election cycle with emerging deepfake / artificial intelligence technology, where we are not going to be able to tell the real bull shit from the fake bull shit. 20 Minutes into the future: We look at these technologies that are going to blur the lines between reality and propaganda. Also, AI writing / completing songs, scanning in actors to use in movies in perpetuity, and AI girlfriends.Abracast Reacts:https://youtu.be/t52Bi-ZUZjA Featured Articles:https://www.khou.com/article/news/nation-world/artificial-intelligence-election-misinformation-2024/507-654735bd-7651-4254-a54f-f85b96116755https://www.bbc.com/news/entertainment-arts-65627089https://www.bbc.com/news/entertainment-arts-65607420https://nypost.com/2023/05/11/influencer-turns-herself-into-sexy-ai-robot-you-can-date-for-1/https://nypost.com/2023/05/16/i-went-on-a-date-with-chatgpts-carynai/***Credits***The voice of The Abracast – Hila Assor https://hilaassor.com/Theme Song "Red Horse Rising" by X-Proph3t: http://www.reverbnation.com/xproph3tWritten / Produced / researched / Performed – Jon Towers www.abracast.com***Contact***Visit Website: www.abracast.comEmail Jon: Towers113@gmail.comFind Jon on Twitter: @jonnyaxx https://twitter.com/JonnyAxxFind Jon on Facebook: https://www.facebook.com/jon.towers.925Find Jon On Instagram: http://instagram.com/stigmatastudios***Storefront*** If you enjoy the show, learned something new, or was inspired you might consider supporting the show! https://abracast.com/store-front***Support*** If you enjoy the show, learned something new, or was inspired you might consider supporting the show!Become a subscriber: www.subscribestar.com/abracastJust wanna buy me a drink?: paypal.me/stigmatastudios***Advertise*** Got a book, Product or Podcast? Would you like to get your message to The Abracast audience?Advertise on The Abracast: https://www.advertisecast.com/TheAbracastAdvertise on The Abracast: https://intellifluence.com/influencer/jon-towers-6103This show is part of the Spreaker Prime Network, if you are interested in advertising on this podcast, contact us at https://www.spreaker.com/show/2899381/advertisement
Artificial Intelligence is coming to a reality near you! There is no doubt about it, and it will change your world forever! We look to the 1960's to scope out some historical context on its potential and global danger. Featured Articles / Audio:The Abracast Reacts: https://www.bbc.co.uk/archive/children-predict-the-year-2000-1966/zmts7nb https://dune.fandom.com/wiki/Butlerian_Jihadhttps://www.newsweek.com/ai-nuclear-bomb-21st-century-opinion-1799772https://www.foxnews.com/tech/critics-say-ai-can-threaten-humanity-but-chatgpt-has-its-own-doomsday-predictions***Credits***The voice of The Abracast – Hila Assor https://hilaassor.com/Theme Song "Red Horse Rising" by X-Proph3t: http://www.reverbnation.com/xproph3tWritten / Produced / researched / Performed – Jon Towers www.abracast.com***Contact***Visit Website: www.abracast.comEmail Jon: Towers113@gmail.comFind Jon on Twitter: @jonnyaxx https://twitter.com/JonnyAxxFind Jon on Facebook: https://www.facebook.com/jon.towers.925Find Jon On Instagram: http://instagram.com/stigmatastudios***Storefront*** If you enjoy the show, learned something new, or was inspired you might consider supporting the show! https://abracast.com/store-front***Support*** If you enjoy the show, learned something new, or was inspired you might consider supporting the show!Become a subscriber: www.subscribestar.com/abracastJust wanna buy me a drink?: paypal.me/stigmatastudios***Advertise*** Got a book, Product or Podcast? Would you like to get your message to The Abracast audience?Advertise on The Abracast: https://www.advertisecast.com/TheAbracastAdvertise on The Abracast: https://intellifluence.com/influencer/jon-towers-6103This show is part of the Spreaker Prime Network, if you are interested in advertising on this podcast, contact us at https://www.spreaker.com/show/2899381/advertisement
In the war… or whatever for the fate of western civilization the shocking and sudden advancement of artificial intelligence has caught us off guard. So, dear listener… let's try to understand the rush / sprint / urgency in realizing AI. Why it isn't going to be stopped, why it won't be regulated in any meaningful way and what the hell it is going to do to our work, our children and our psyche. Featured Articles / books:The Age of Spiritual Machines: When Computers Exceed Human Intelligence - Ray Kurzweilhttps://www.cnn.com/2023/05/04/tech/writers-strike-ai/index.htmlhttps://www.politico.com/newsletters/digital-future-daily/2023/05/02/the-industry-ai-might-kill-off-first-00094951https://www.reuters.com/technology/ibm-pause-hiring-plans-replace-7800-jobs-with-ai-bloomberg-news-2023-05-01/https://www.axios.com/2023/05/02/ai-chatgpt-disasters-scenarios-harms-geoffrey-hintonhttps://www.cnn.com/2023/05/02/tech/hinton-tapper-wozniak-ai-fears/index.htmlhttps://www.cnn.com/2023/04/27/tech/snapchat-my-ai-concerns-wellness/index.htmlhttps://cover.me/coverme-marketplace/5-ways-ai-redefine-healthcare-revenue/ ***Credits***The voice of The Abracast – Hila Assor https://hilaassor.com/Theme Song "Red Horse Rising" by X-Proph3t: http://www.reverbnation.com/xproph3tWritten / Produced / researched / Performed – Jon Towers www.abracast.com***Contact***Visit Website: www.abracast.comEmail Jon: Towers113@gmail.comFind Jon on Twitter: @jonnyaxx https://twitter.com/JonnyAxxFind Jon on Facebook: https://www.facebook.com/jon.towers.925Find Jon On Instagram: http://instagram.com/stigmatastudios***Storefront*** If you enjoy the show, learned something new, or was inspired you might consider supporting the show! https://abracast.com/store-front***Support*** If you enjoy the show, learned something new, or was inspired you might consider supporting the show!Become a subscriber: www.subscribestar.com/abracastJust wanna buy me a drink?: paypal.me/stigmatastudios***Advertise*** Got a book, Product or Podcast? Would you like to get your message to The Abracast audience?Advertise on The Abracast: https://www.advertisecast.com/TheAbracastAdvertise on The Abracast: https://intellifluence.com/influencer/jon-towers-6103This show is part of the Spreaker Prime Network, if you are interested in advertising on this podcast, contact us at https://www.spreaker.com/show/2899381/advertisement
It's been a long time coming… Here we are talking about fascism. Today people that throw this word around just mean "bad guys" or "the other side of my political argument". Why is fascism so hard to actually define and understand? ... let's get our magnifying glass out and try to sort this shit out. FASCISM DOESN'T WORK FROM THE PRIVATE SECTOR UP! Featured Articles / books:https://www.britannica.com/Liberal Fascism: The Secret History of the American Left, From Mussolini to the Politics of Change - Jonah GoldbergThe Dark Knight Returns - Frank Miller***Credits***The voice of The Abracast – Hila Assor https://hilaassor.com/Theme Song "Red Horse Rising" by X-Proph3t: http://www.reverbnation.com/xproph3tWritten / Produced / researched / Performed – Jon Towers www.abracast.com***Contact***Visit Website: www.abracast.comEmail Jon: Towers113@gmail.comFind Jon on Twitter: @jonnyaxx https://twitter.com/JonnyAxxFind Jon on Facebook: https://www.facebook.com/jon.towers.925Find Jon On Instagram: http://instagram.com/stigmatastudios***Storefront*** If you enjoy the show, learned something new, or was inspired you might consider supporting the show! https://abracast.com/store-front***Support*** If you enjoy the show, learned something new, or was inspired you might consider supporting the show!Become a subscriber: www.subscribestar.com/abracastJust wanna buy me a drink?: paypal.me/stigmatastudios***Advertise*** Got a book, Product or Podcast? Would you like to get your message to The Abracast audience?Advertise on The Abracast: https://www.advertisecast.com/TheAbracastAdvertise on The Abracast: https://intellifluence.com/influencer/jon-towers-6103This show is part of the Spreaker Prime Network, if you are interested in advertising on this podcast, contact us at https://www.spreaker.com/show/2899381/advertisement
We check in on the end of the world as we look at the anniversary of Russia's invasion of Ukraine. In a seemingly rose colored glasses view we ask, is it the war before THE WAR? Do leaders in other countries think it's going to lead to Nuclear war? Or from China's point of view is World War Three already here? We also discuss sending Billions of dollars, tanks, weapon systems and Americans into the fray.Featured Articles: https://thehill.com/opinion/national-security/3870308-is-ukraine-the-war-before-the-war/https://www.novinite.com/articles/218971/https://asiatimes.com/2023/02/world-war-iii-is-already-here/https://www.state.gov/new-start/https://www.state.gov/new-start/***Credits***The voice of The Abracast – Hila Assor https://hilaassor.com/Theme Song "Red Horse Rising" by X-Proph3t: http://www.reverbnation.com/xproph3tWritten / Produced / researched / Performed – Jon Towers www.abracast.com***Contact***Visit Website: www.abracast.comEmail Jon: Towers113@gmail.comFind Jon on Twitter: @jonnyaxx https://twitter.com/JonnyAxxFind Jon on Facebook: https://www.facebook.com/jon.towers.925Find Jon On Instagram: http://instagram.com/stigmatastudios***Storefront*** If you enjoy the show, learned something new, or was inspired you might consider supporting the show! https://abracast.com/store-front***Support*** If you enjoy the show, learned something new, or was inspired you might consider supporting the show!Become a subscriber: www.subscribestar.com/abracastJust wanna buy me a drink?: paypal.me/stigmatastudios***Advertise*** Got a book, Product or Podcast? Would you like to get your message to The Abracast audience?Advertise on The Abracast: https://www.advertisecast.com/TheAbracastAdvertise on The Abracast: https://intellifluence.com/influencer/jon-towers-6103This show is part of the Spreaker Prime Network, if you are interested in advertising on this podcast, contact us at https://www.spreaker.com/show/2899381/advertisement
JON RETURNS! AGAIN!!We take a look at Sy Hersh's controversial bombshell article that details how and why a secret military action (that circumvented congress) was taken against Russia… and if true, it'll be pushing the hands of Doomsday Clock past the 12. We muse about who is really in charge of these decisions, how this shit has gotten so crazy, so fast and we ask; has the Abracast prepared us for whatever the fuck is going on in the world right now?Featured Article: https://seymourhersh.substack.com/p/how-america-took-out-the-nord-stream***Credits***The voice of The Abracast – Hila Assor https://hilaassor.com/Theme Song "Red Horse Rising" by X-Proph3t: http://www.reverbnation.com/xproph3tWritten / Produced / researched / Performed – Jon Towers www.abracast.com***Contact***Visit Website: www.abracast.comEmail Jon: Towers113@gmail.comFind Jon on Twitter: @jonnyaxx https://twitter.com/JonnyAxxFind Jon on Facebook: https://www.facebook.com/jon.towers.925Find Jon On Instagram: http://instagram.com/stigmatastudios***Storefront*** If you enjoy the show, learned something new, or was inspired you might consider supporting the show! https://abracast.com/store-front***Support*** If you enjoy the show, learned something new, or was inspired you might consider supporting the show!Become a subscriber: www.subscribestar.com/abracastJust wanna buy me a drink?: paypal.me/stigmatastudios***Advertise*** Got a book, Product or Podcast? Would you like to get your message to The Abracast audience?Advertise on The Abracast: https://www.advertisecast.com/TheAbracastAdvertise on The Abracast: https://intellifluence.com/influencer/jon-towers-6103This show is part of the Spreaker Prime Network, if you are interested in advertising on this podcast, contact us at https://www.spreaker.com/show/2899381/advertisement
JON RETURNS!God tasks Moses with the building of some magical objects. He flexes his "God of the Mountain" vibe, and his "God of time" vibe. We meet a new character that reverberates through a lot of past episodes.There is also this funny story at the end where Moses can't remember how to build something that God showed him like… four fucking times how to build it. It is this weird little artifact in this legend I got a kick out of it!Featured Books: BibleLegends of the Jews - Ginsburg***Credits***The voice of The Abracast – Hila Assor https://hilaassor.com/Theme Song "Red Horse Rising" by X-Proph3t: http://www.reverbnation.com/xproph3tWritten / Produced / researched / Performed – Jon Towers www.abracast.com***Contact***Visit Website: www.abracast.comEmail Jon: Towers113@gmail.comFind Jon on Twitter: @jonnyaxx https://twitter.com/JonnyAxxFind Jon on Facebook: https://www.facebook.com/jon.towers.925Find Jon On Instagram: http://instagram.com/stigmatastudios***Storefront*** If you enjoy the show, learned something new, or was inspired you might consider supporting the show! https://abracast.com/store-front***Support*** If you enjoy the show, learned something new, or was inspired you might consider supporting the show!Become a subscriber: www.subscribestar.com/abracastJust wanna buy me a drink?: paypal.me/stigmatastudios***Advertise*** Got a book, Product or Podcast? Would you like to get your message to The Abracast audience?Advertise on The Abracast: https://www.advertisecast.com/TheAbracastAdvertise on The Abracast: https://intellifluence.com/influencer/jon-towers-6103This show is part of the Spreaker Prime Network, if you are interested in advertising on this podcast, contact us at https://www.spreaker.com/show/2899381/advertisement
ENCORE PRESENTATION! In the very timely part 6, the true story of the first Thanksgiving is examined and picked apart. We look at the first systems of Government the Pilgrims used during their struggle of survival. One of these systems was predictably terrible and almost dammed the Pilgrims during their first two years and the other that launched the Pilgrims into unbelievable prosperity in their third year. Featured Articles:History of Plymouth Plantation – William Bradford - 1650***Credits***The voice of The Abracast – Hila Assor https://hilaassor.com/Theme Song "Red Horse Rising" by X-Proph3t: http://www.reverbnation.com/xproph3tWritten / Produced / researched / Performed – Jon Towers www.abracast.com***Contact***Visit Website: www.abracast.comEmail Jon: Towers113@gmail.com Find Jon on Twitter: @jonnyaxx https://twitter.com/JonnyAxx Find Jon on Facebook: https://www.facebook.com/jon.towers.925Find Jon On Instagram: http://instagram.com/stigmatastudios***Storefront*** If you enjoy the show, learned something new, or was inspired you might consider supporting the show! https://abracast.com/store-front***Support*** If you enjoy the show, learned something new, or was inspired you might consider supporting the show!Become a subscriber: www.subscribestar.com/abracast Just wanna buy me a drink?: paypal.me/stigmatastudios ***Advertise*** Got a book, Product or Podcast? Would you would like to get your message to The Abracast audience?Advertise on The Abracast: https://www.advertisecast.com/TheAbracastAdvertise on The Abracast: https://intellifluence.com/influencer/jon-towers-61030a4eYTXSZTkjnv908Af5uThis show is part of the Spreaker Prime Network, if you are interested in advertising on this podcast, contact us at https://www.spreaker.com/show/2899381/advertisement
Lots of moving parts in this week's episode. We start by checking in on our disastrous withdrawal from Afghanistan and how there is no accountability to millions of dollars of aid and how that might be linked to the military adventurism going on in Ukraine. We will also talk about new bombers being shipped down under to keep an eye on China, and new nukes being sent to Europe. Featured Articles: https://thehill.com/policy/national-security/3714172-watchdog-points-to-dire-conditions-in-afghanistan-amid-us-agencies-resistance-to-oversight/https://www.shtfplan.com/headline-news/liz-truss-allegedly-sent-a-message-saying-it-is-done-to-blinken-after-nord-stream-sabotagehttps://www.abc.net.au/news/2022-10-31/china-tensions-taiwan-us-military-deploy-bombers-to-australia/101585380https://www.politico.com/news/2022/10/26/u-s-plans-upgraded-nukes-europe-00063675https://www.axios.com/2022/11/02/north-korea-russia-artillery-shells-ukraine-warhttps://www.jpost.com/international/article-721264***Credits***The voice of The Abracast – Hila Assor https://hilaassor.com/Theme Song "Red Horse Rising" by X-Proph3t: http://www.reverbnation.com/xproph3tWritten / Produced / researched / Performed – Jon Towers www.abracast.com***Contact***Visit Website: www.abracast.comEmail Jon: Towers113@gmail.com Find Jon on Twitter: @jonnyaxx https://twitter.com/JonnyAxx Find Jon on Facebook: https://www.facebook.com/jon.towers.925Find Jon On Instagram: http://instagram.com/stigmatastudios***Storefront*** If you enjoy the show, learned something new, or was inspired you might consider supporting the show! https://abracast.com/store-front***Support*** If you enjoy the show, learned something new, or was inspired you might consider supporting the show!Become a subscriber: www.subscribestar.com/abracast Just wanna buy me a drink?: paypal.me/stigmatastudios ***Advertise*** Got a book, Product or Podcast? Would you like to get your message to The Abracast audience?Advertise on The Abracast: https://www.advertisecast.com/TheAbracastAdvertise on The Abracast: https://intellifluence.com/influencer/jon-towers-6103This show is part of the Spreaker Prime Network, if you are interested in advertising on this podcast, contact us at https://www.spreaker.com/show/2899381/advertisement
Like it or not, you are now our own first responder. Let's survey the chaos that comes in the wake of the "Defund the Police'' movement. Let's talk about the duplicitous politicians who are opening the gates of the prisons and releasing murderers into the streets. We discuss how the law enforcement system seems inverted in these weird times. The FBI is attacking citizens with "process is punishment". The 80,000 new militarized IRS agents funded by Biden's new bill. We will join "Plugs" Biden in asking the important question; "how many bullets fit into a round"? Featured Articles: https://www.spiked-online.com/2022/10/27/americas-crime-wave-is-not-a-right-wing-myth/https://www.theblaze.com/news/mayor-lightfoot-proposes-giving-herself-an-annual-pay-raise-meanwhile-violent-crime-is-up-37-in-chicagohttps://ujimacommunity.org/wp-content/uploads/2018/12/Ujima-Womens-Violence-Stats-v7.4-1.pdfhttps://www.theblaze.com/news/grandma-arrested-for-feeding-homeless-arizonahttps://www.foxnews.com/politics/10-convicted-first-degree-murderers-john-fetterman-helped-release-prisonhttps://justthenews.com/nation/crime/mon-more-dozen-cops-connecticut-mississippi-were-targeted-and-shot-last-weekhttps://justthenews.com/accountability/whistleblowers/fbi-whistleblower-says-bureau-using-excessive-tactics-ensure-processhttps://www.breitbart.com/politics/2022/10/24/joe-biden-pushing-limit-gun-owners-eight-bullets-round/https://nypost.com/2022/08/16/bidens-irs-army-will-declare-war-on-political-enemies/https://americanmilitarynews.com/2021/06/biden-says-gun-owners-would-need-f-15s-and-nukes-to-take-on-the-us-govt/***Credits***The voice of The Abracast – Hila Assor https://hilaassor.com/Theme Song "Red Horse Rising" by X-Proph3t: http://www.reverbnation.com/xproph3tWritten / Produced / researched / Performed – Jon Towers www.abracast.com***Contact***Visit Website: www.abracast.comEmail Jon: Towers113@gmail.com Find Jon on Twitter: @jonnyaxx https://twitter.com/JonnyAxx Find Jon on Facebook: https://www.facebook.com/jon.towers.925Find Jon On Instagram: http://instagram.com/stigmatastudios***Storefront*** If you enjoy the show, learned something new, or was inspired you might consider supporting the show! https://abracast.com/store-front***Support*** If you enjoy the show, learned something new, or was inspired you might consider supporting the show!Become a subscriber: www.subscribestar.com/abracast Just wanna buy me a drink?: paypal.me/stigmatastudios ***Advertise*** Got a book, Product or Podcast? Would you like to get your message to The Abracast audience?Advertise on The Abracast: https://www.advertisecast.com/TheAbracastAdvertise on The Abracast: https://intellifluence.com/influencer/jon-towers-6103This show is part of the Spreaker Prime Network, if you are interested in advertising on this podcast, contact us at https://www.spreaker.com/show/2899381/advertisement
It seems to me like we are rushing into a nuclear conflict with Russia with what can only be described as "contained jubilation". Let's talk about some current events and nuclear saber-rattling from our respective leaders as well as a discussion on the Russian nuclear doctrine also called ESCALATE TO DE-ESCALATE!Featured Articles: https://nypost.com/2022/10/05/how-putin-might-use-a-nuke-and-how-we-should-respond/https://globalsecurityreview.com/nuclear-de-escalation-russias-deterrence-strategy/https://www.foxnews.com/politics/biden-invokes-possibility-armageddon-democratic-fundraiser-speechhttps://thefederalist.com/2022/10/06/as-russia-threatens-nuclear-war-who-in-this-administration-is-putting-america-first/***Credits***The voice of The Abracast – Hila Assor https://hilaassor.com/Theme Song "Red Horse Rising" by X-Proph3t: http://www.reverbnation.com/xproph3tWritten / Produced / researched / Performed – Jon Towers www.abracast.com***Contact***Visit Website: www.abracast.comEmail Jon: Towers113@gmail.com Find Jon on Twitter: @jonnyaxx https://twitter.com/JonnyAxx Find Jon on Facebook: https://www.facebook.com/jon.towers.925Find Jon On Instagram: http://instagram.com/stigmatastudios***Storefront*** If you enjoy the show, learned something new, or was inspired you might consider supporting the show! https://abracast.com/store-front***Support*** If you enjoy the show, learned something new, or was inspired you might consider supporting the show!Become a subscriber: www.subscribestar.com/abracast Just wanna buy me a drink?: paypal.me/stigmatastudios ***Advertise*** Got a book, Product or Podcast? Would you like to get your message to The Abracast audience?Advertise on The Abracast: https://www.advertisecast.com/TheAbracastAdvertise on The Abracast: https://intellifluence.com/influencer/jon-towers-6103This show is part of the Spreaker Prime Network, if you are interested in advertising on this podcast, contact us at https://www.spreaker.com/show/2899381/advertisement
Biden got caught with his pants down straight up playing politics while lamely attempting to play chicken with OPEC+. So, let's re-evaluate the current administration's energy policy and its; either Mister Magoo like bumbling foriegn policy - or - its willingness and desire to destroy long held relationships with our Middle Eastern allies and empower enemies Driving them into the arms of Russia. Featured Articles: https://redstate.com/nick-arama/2022/10/11/report-biden-tried-to-deceive-us-with-naked-political-plea-to-the-saudis-n641666https://www.washingtonexaminer.com/news/biden-saudi-opec-oil-consequenceshttps://www.cnbc.com/2022/10/05/oil-opec-imposes-deep-production-cuts-in-a-bid-to-shore-up-prices.htmlhttps://fortune.com/2022/10/13/saudi-arabia-opec-oil-production-biden-white-house-november-midterm-elections/https://freebeacon.com/biden-administration/biden-delays-military-meetings-with-middle-east-allies-amid-escalating-iranian-threat/***Credits***The voice of The Abracast – Hila Assor https://hilaassor.com/Theme Song "Red Horse Rising" by X-Proph3t: http://www.reverbnation.com/xproph3tWritten / Produced / researched / Performed – Jon Towers www.abracast.com***Contact***Visit Website: www.abracast.comEmail Jon: Towers113@gmail.com Find Jon on Twitter: @jonnyaxx https://twitter.com/JonnyAxx Find Jon on Facebook: https://www.facebook.com/jon.towers.925Find Jon On Instagram: http://instagram.com/stigmatastudios***Storefront*** If you enjoy the show, learned something new, or was inspired you might consider supporting the show! https://abracast.com/store-front***Support*** If you enjoy the show, learned something new, or was inspired you might consider supporting the show!Become a subscriber: www.subscribestar.com/abracast Just wanna buy me a drink?: paypal.me/stigmatastudios ***Advertise*** Got a book, Product or Podcast? Would you like to get your message to The Abracast audience?Advertise on The Abracast: https://www.advertisecast.com/TheAbracastAdvertise on The Abracast: https://intellifluence.com/influencer/jon-towers-6103This show is part of the Spreaker Prime Network, if you are interested in advertising on this podcast, contact us at https://www.spreaker.com/show/2899381/advertisement
In this episode we take a "no bullshit" look at what is going with the Russo-Ukrainian War. Billions of unaccounted for American dollars pouring in, nuclear threats being leveled, black ops pipeline sabotage and a "missing" Russian high-tech nuclear submarine with an experimental cutting edge weapons system. Featured Articles: https://www.aljazeera.com/news/2022/9/30/russia-ukraine-war-putins-annexation-speech-what-did-he-sayhttps://thehill.com/policy/international/3671258-putin-puts-us-officials-on-edge-with-nuclear-saber-rattling/https://www.themoscowtimes.com/2022/10/04/shock-and-awe-who-attacked-the-nord-stream-pipelines-a78952https://www.shtfplan.com/headline-news/retired-pentagon-advisor-says-the-u-s-is-the-most-likely-to-destroy-nord-stream-pipelineshttps://www.realclearpolitics.com/video/2022/10/03/jeffrey_sachs_most_of_the_world_doesnt_view_the_ukraine_war_the_way_the_us_media_does.htmlhttps://thefederalist.com/2022/10/03/as-russia-threatens-nukes-the-us-has-limited-options/https://www.washingtonexaminer.com/policy/defense-national-security/russian-submarine-nuclear-tsunami-technology-vanisheshttps://www.foxnews.com/us/us-army-falls-25-percent-short-recruiting-goal ***Credits***The voice of The Abracast – Hila Assor https://hilaassor.com/Theme Song "Red Horse Rising" by X-Proph3t: http://www.reverbnation.com/xproph3tWritten / Produced / researched / Performed – Jon Towers www.abracast.com***Contact***Visit Website: www.abracast.comEmail Jon: Towers113@gmail.com Find Jon on Twitter: @jonnyaxx https://twitter.com/JonnyAxx Find Jon on Facebook: https://www.facebook.com/jon.towers.925Find Jon On Instagram: http://instagram.com/stigmatastudios***Storefront*** If you enjoy the show, learned something new, or was inspired you might consider supporting the show! https://abracast.com/store-front***Support*** If you enjoy the show, learned something new, or was inspired you might consider supporting the show!Become a subscriber: www.subscribestar.com/abracast Just wanna buy me a drink?: paypal.me/stigmatastudios ***Advertise*** Got a book, Product or Podcast? Would you like to get your message to The Abracast audience?Advertise on The Abracast: https://www.advertisecast.com/TheAbracastAdvertise on The Abracast: https://intellifluence.com/influencer/jon-towers-6103This show is part of the Spreaker Prime Network, if you are interested in advertising on this podcast, contact us at https://www.spreaker.com/show/2899381/advertisement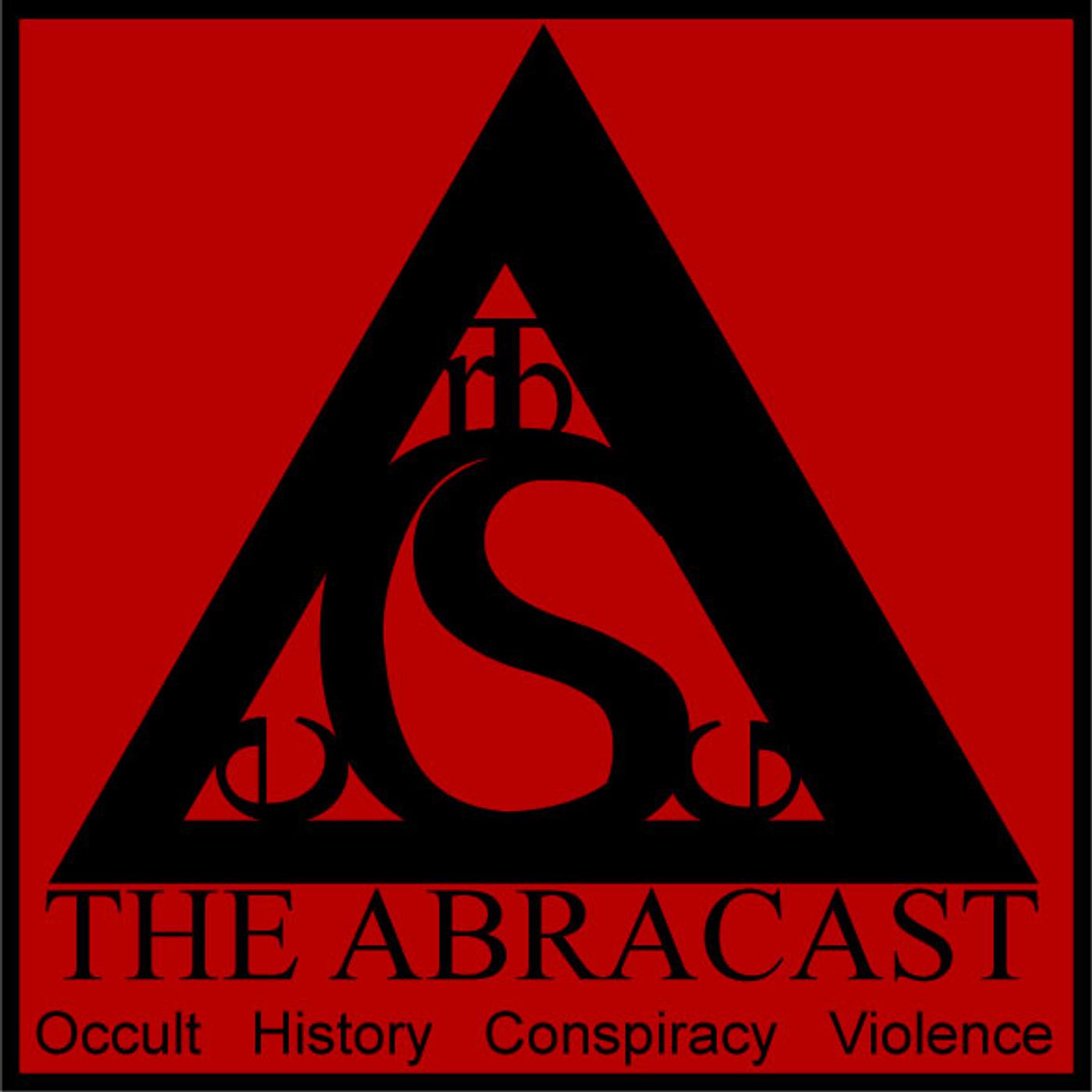 The American Dystopia
2022-10-0245:16
Apocalyptic troubles are coming at us from all angles. Our economy is collapsing. Planned inflation on a massive scale. Planned energy shortages. Food scarcity. Our own government labelling half of its people terrorists, watch lists and survelance. War raging in Europe that we are funding and equipping. Pipelines blowing up mysteriously. Censorship, mind control, media manipulation and rampant uncontrolled crime waves…And why the hell isn't the doomsday clock being updated? On today's show we just look at the state of The United States of America and tremble.Featured Articles: https://justthenews.com/government/federal-agencies/postal-service-conducted-surveillance-protesters-pro-gun-anti-bidenhttps://www.washingtonpost.com/national-security/2022/09/19/pentagon-psychological-operations-facebook-twitter/https://nypost.com/2022/09/25/facebook-silencing-activity-related-to-fbi-whistleblower-steve-friend/https://www.washingtonexaminer.com/news/washington-secrets/biased-much-media-fact-checkers-find-no-biden-lieshttps://www.breitbart.com/tech/2022/09/29/google-claims-censoring-italy-election-winner-melonis-speech-was-a-mistake/***Credits***The voice of The Abracast – Hila Assor https://hilaassor.com/Theme Song "Red Horse Rising" by X-Proph3t: http://www.reverbnation.com/xproph3tWritten / Produced / researched / Performed – Jon Towers www.abracast.com***Contact***Visit Website: www.abracast.comEmail Jon: Towers113@gmail.com Find Jon on Twitter: @jonnyaxx https://twitter.com/JonnyAxx Find Jon on Facebook: https://www.facebook.com/jon.towers.925Find Jon On Instagram: http://instagram.com/stigmatastudios***Storefront*** If you enjoy the show, learned something new, or was inspired you might consider supporting the show! https://abracast.com/store-front***Support*** If you enjoy the show, learned something new, or was inspired you might consider supporting the show!Become a subscriber: www.subscribestar.com/abracast Just wanna buy me a drink?: paypal.me/stigmatastudios ***Advertise*** Got a book, Product or Podcast? Would you like to get your message to The Abracast audience?Advertise on The Abracast: https://www.advertisecast.com/TheAbracastAdvertise on The Abracast: https://intellifluence.com/influencer/jon-towers-6103This show is part of the Spreaker Prime Network, if you are interested in advertising on this podcast, contact us at https://www.spreaker.com/show/2899381/advertisement
After a lot of teasing and foreplay Moses gets to see… a part of God and has an unexpected side effect. Later Moses received the ten commandments… again. He instructs the whole nation of Israel in the Torah, conducts a gematria based census and finally receives a work order for the tabernacle. Moses suffers another panic attack realizing that at least a mysterious aspect of God will be living among his people. Featured Books: BibleLegends of the Jews - Ginsburg***Credits***The voice of The Abracast – Hila Assor https://hilaassor.com/Theme Song "Red Horse Rising" by X-Proph3t: http://www.reverbnation.com/xproph3tWritten / Produced / researched / Performed – Jon Towers www.abracast.com***Contact***Visit Website: www.abracast.comEmail Jon: Towers113@gmail.com Find Jon on Twitter: @jonnyaxx https://twitter.com/JonnyAxx Find Jon on Facebook: https://www.facebook.com/jon.towers.925Find Jon On Instagram: http://instagram.com/stigmatastudios***Storefront*** If you enjoy the show, learned something new, or was inspired you might consider supporting the show! https://abracast.com/store-front***Support*** If you enjoy the show, learned something new, or was inspired you might consider supporting the show!Become a subscriber: www.subscribestar.com/abracast Just wanna buy me a drink?: paypal.me/stigmatastudios ***Advertise*** Got a book, Product or Podcast? Would you like to get your message to The Abracast audience?Advertise on The Abracast: https://www.advertisecast.com/TheAbracastAdvertise on The Abracast: https://intellifluence.com/influencer/jon-towers-6103This show is part of the Spreaker Prime Network, if you are interested in advertising on this podcast, contact us at https://www.spreaker.com/show/2899381/advertisement
Moses comes back from his latest debate with God in Heaven and finds some fucked up shit going on at the camp at the base of Mount Siani. He exacts a stunning and strange punishment on the sinners. Afterwards… Something really weird and provocative happens to Moses.Featured Books: BibleLegends of the Jews - Ginsburg***Credits***The voice of The Abracast – Hila Assor https://hilaassor.com/Theme Song "Red Horse Rising" by X-Proph3t: http://www.reverbnation.com/xproph3tWritten / Produced / researched / Performed – Jon Towers www.abracast.com***Contact***Visit Website: www.abracast.comEmail Jon: Towers113@gmail.com Find Jon on Twitter: @jonnyaxx https://twitter.com/JonnyAxx Find Jon on Facebook: https://www.facebook.com/jon.towers.925Find Jon On Instagram: http://instagram.com/stigmatastudios***Storefront*** If you enjoy the show, learned something new, or was inspired you might consider supporting the show! https://abracast.com/store-front***Support*** If you enjoy the show, learned something new, or was inspired you might consider supporting the show!Become a subscriber: www.subscribestar.com/abracast Just wanna buy me a drink?: paypal.me/stigmatastudios ***Advertise*** Got a book, Product or Podcast? Would you like to get your message to The Abracast audience?Advertise on The Abracast: https://www.advertisecast.com/TheAbracastAdvertise on The Abracast: https://intellifluence.com/influencer/jon-towers-6103This show is part of the Spreaker Prime Network, if you are interested in advertising on this podcast, contact us at https://www.spreaker.com/show/2899381/advertisement
Almost 4 hours long, this giant sized collection of previously published episodes we sit down and put the complicated events leading up to 9/11 in context. The Conspiracy theory we are talking about isn't about the Freemasons, energy weapons, micro nukes or wizards…The conspiracy we are talking about is real and it is disturbing.9/11 In Context pt1: The Siege of Vienna to The World Trade Center BombingStart to 50:00 When talking about 9/11 some people for one reason or another have a tendency to look at the events of that day in a vacuum, or as a starting point then spiraling forward into chaos. In this episode and the next couple, we are seeking to put the events of that day in historical and political context. We start this daunting story in 1683 and trace it all the way to the World Trade Center bombing in 1993.9/11 In Context pt2: Crimes, Conspiracy and Confusion50:00 – 1:43 Continuing on with the story of 9/11 we pick up the story just after Desert Storm when Al-Qaeda started gathering resources including money, recruitment and training. As Bin Laden's acts of terror started ripping through our embassies and ships we can't figure out just how to confront this new terrorism. There actually seems to be a shocking lack of situational awareness in our government on how to deal with this mounting threat. After the fact either an insane amount of corruption or incompetence from the highest levels of the government to obfuscate facts and cover up the many blatant mishandlings of these events prior to 9/11.9/11 In Context pt3: The Clinton Administration1:43 – 2:41 In this episode accusations are leveled squarely at the Clinton Administration for the Keystone Cops like pursuit of known terror cells domestically, known terrorists coming into the country unimpeded, failing to green light Bin Laden dozens of times and so much more. This episode implicates Clinton, Jamie Gorelick, Sandy Berger and Richard Clarke personally for the blunders, corruption and failures that literally cost the lives of thousands of Americans.9/11 In Context pt4: The War on Terror - A Post Mortem 2:41 - end In this bouns episode: In our ongoing work to contextualize the events of 9/11, it is worthwhile to look at the and consider the subsequent "War on Terror" through the perspective of the last 20 years and as Winston Churchill once said "Those that fail to learn from history are doomed to repeat it." Featured Resources:: Loosing Bin Laden, How Bill Clinton's Failure Unleashed Global Terror -Richard MinterOsama Bin Laden – Dr. Michael ScheuerThe 9/11 Commission ReportDocumentary: Road to 9/11History.comWhen the music stops: Afghan 'happy place' falls silent- ZEINA KARAMAWikipedia.org5 freed from Gitmo in exchange for Bergdahl join Taliban's political office in Qatar - Kathy Gannon The AP / 2018Joe Biden's Iraq problem - Tara Golshan and Alex Ward2012 Benghazi attacks - BritannicaThe fall of Kabul: a 20-year mission collapses in a single day - GuardianPlanes, guns, night-vision goggles: The Taliban's new U.S.-made war chest- Idrees Ali and Patricia Zengerle, Jonathan LandayHardliners get key posts in new Taliban government - BBC***Credits***The voice of The Abracast – Hila Assor https://hilaassor.com/Theme Song "Red Horse Rising" by X-Proph3t: http://www.reverbnation.com/xproph3tWritten / Produced / researched / Performed – Jon Towers www.abracast.com***Contact***Visit Website: www.abracast.comEmail Jon: Towers113@gmail.com Find Jon on Twitter: @jonnyaxx https://twitter.com/JonnyAxx Find Jon on Facebook: https://www.facebook.com/jon.towers.925Find Jon On Instagram: http://instagram.com/stigmatastudios***Storefront*** If you enjoy the show, learned something new, or was inspired you might consider supporting the show! https://abracast.com/store-front***Support*** If you enjoy the show, learned something new, or was inspired you might consider supporting the show!Become a subscriber: www.subscribestar.com/abracast Just wanna buy me a drink?: paypal.me/stigmatastudios ***Advertise*** Got a book, Product or Podcast? Would you would like to get your message to The Abracast audience?Advertise on The Abracast: https://www.advertisecast.com/TheAbracastAdvertise on The Abracast: https://intellifluence.com/influencer/jon-towers-61030This show is part of the Spreaker Prime Network, if you are interested in advertising on this podcast, contact us at https://www.spreaker.com/show/2899381/advertisement
United States