Discover
Silver and Black Tonight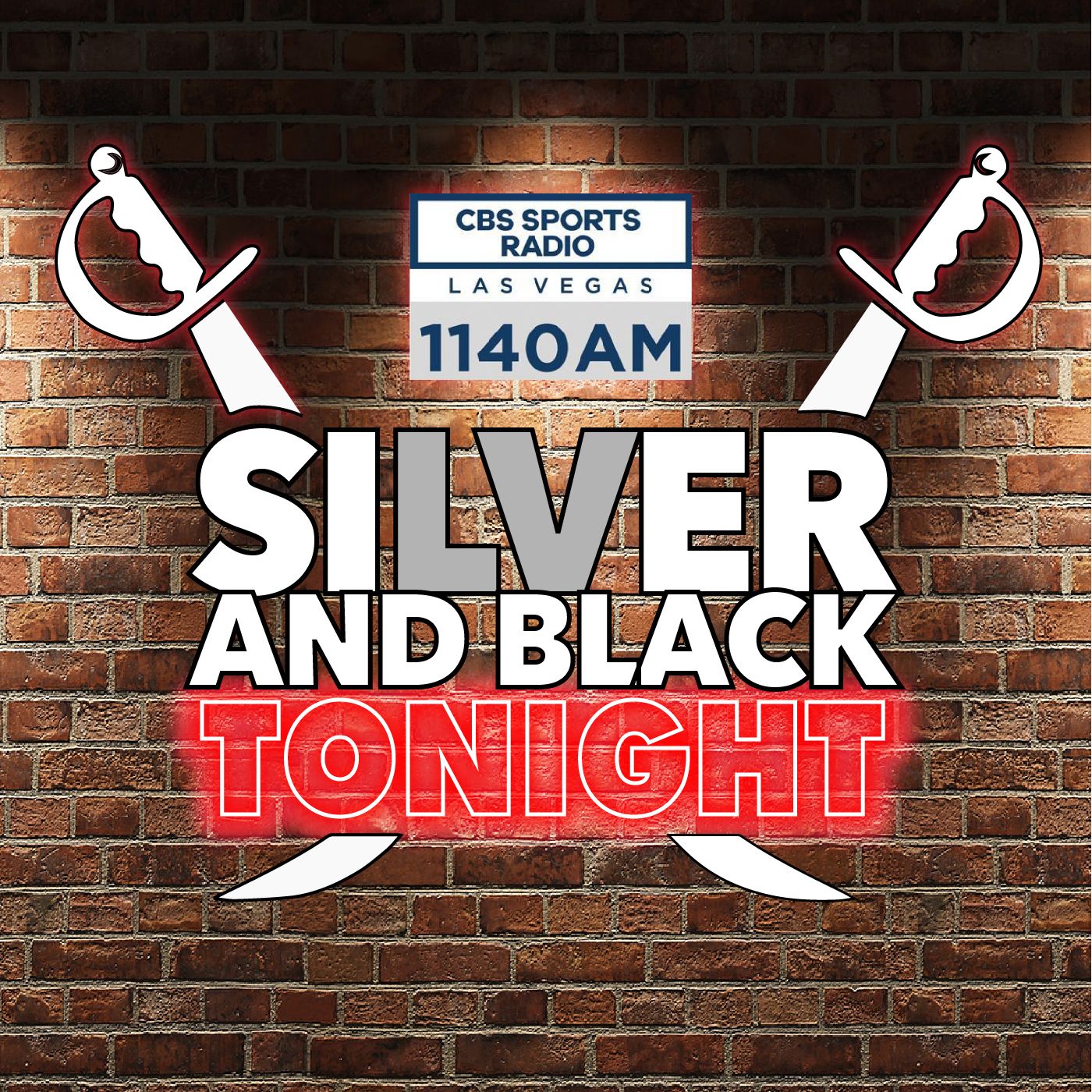 Claim Ownership
Author: Silver and Black Today Podcast
Subscribed: 6
Played: 53
© Copyright Silver and Black Today Podcast
Description
Your friends at CBS Sports Radio 1140 and Silver and Black Today bring you more coverage of the future Las Vegas Raiders with our second weekly show - Silver and Black Tonight. Offering a recap of the week's Raiders action, insight, interviews and more. Heard Tuesday's from 6-7pm PT, the fast-paced review of the week that was in Raider Nation will be your place for post-game analysis and discussion. Hosted by Scott Gulbransen and Chaz Osborne, we've got you covered Raider Nation!
With all the talk about Tom Brady and the Raiders, our Sr. NFL Columnist Moe Moton checks in and tells us why it isn't going to happen. Read his latest column: http://bit.ly/NoBradyinLV. Plus: latest news on Allegiant Stadium progress, Las Vegas Raiders in the community, and more! NOTE: Continue to listen to us on Sunday for SIlver and Black Today as the TONIGHT show is now on hiatus until August! Thanks for listening!
We recap the Super Bowl and ask: what do the Raiders need to do to prepare for the Chiefs and Pat Mahomes for the next decade? Also: CBSSports.com's latest mock draft has the Raiders trading up to grab a QB at No. 3. We also address the Tom Brady rumors - again.
The reach and depth of mourning over the loss of Kobe Bryant, his daughter Giana, and seven others in a helicopter crash still dominates the news. Silver and Black Tonight contributor Chaz Osborne was a Lakers scout for 14 years and worked around Bryant his entire career. We'll get his memories of Kobe and his impact. Also: we'll hear from Derek Carr on Bryant and talk about the impact of his untimely death on Raiders players and fans. Attorney Michael Troiano also visits with us as we talk about Antonio Brown's latest legal issues and arrest.
We're back and welcome our Sr. NFL Columnist Moe Moton with his first 2020 #Raiders mock draft. Also: we talk about today's HUGE NFL Draft news in Las Vegas and get you up to speed on the latest.
Rick Velotta of the Las Vegas Review-Journal updates us with latest on Allegiant Stadium roof delay. Raiders beat writer Vic Tafur of The Athletic announced last week he will continue to cover the team after its move to Las Vegas. We'll talk to him about that and the future of the team as they move to Nevada. Next, Moe Moton will give us a list of free agents the Raiders should pursue this offseason to help them fill holes and march toward a playoff spot.
Long-held as a belief amongst members of #RaiderNation is that the #NFL has a bias against the team. That bias often is reflected in officiating and penalties that go against the #Raiders. Is there now data and proof of such a bias? Our guest, Ethical Skeptic, will tell us what he found and it's hard to argue that bias isn't real. Plus: Mario Tovar of Raider Ramble talks Derek Carr, the draft, and more.
The season ended with a dud as the #Raiders lose their season finale in Denver. We talk about the game and the missed opportunities for the soon-to-be Las Vegas Raiders to finish 8-8. Also: the Derek Carr talk will not go away as the QB puts up big numbers but can't finish the comeback. Plus: fans should be happy team almost doubled its win total from 2018.
As #RaiderNation awaits Santa Claus on this #Christmas Eve, we recap the #Raiders win against the Chargers on Sunday and go over the long-shot that is their playoffs scenario. Kelly Kriner makes a rare Tuesday night appearance as we talk about Derek Carr as he rebounds with great performance, and we give out game balls.
It was a tough loss in the Raiders last ever game in Oakland as a late-game collapse dooms the storybook ending for Bay Area fans. We talk about the game, the inability to score in the second half, the lingering questions about Derek Carr, and ask: why hasn't Gruden made offensive adjustments in the second half. Live from Findlay Toyota in Henderson.
The Raiders lost their third-straight game against the Titans and we discuss why Raider Nation shouldn't be surprised and shouldn't be angry. Chaz Osborne joins us on assignment from Oakland and Moe Moton talks much-needed Raiders defensive changes, Paul Guenther and more.
Things get heated with Scott and Chaz as they discuss the Chiefs loss included the polarizing performance of quarterback Derek Carr. Carr, who has not one during his Raiders career in Kansas City, has been the hot topic again after the loss. The guys have a message for Raider Nation: things are going well during the rebuild process despite two consecutive blowout lose and fans should remember it's a long-term fix.
Well, it was a tough game for Raiders fans to watch but could the Jets game be a good thing for the team heading into their big game in Kansas City? We'll talk about what we saw during the loss in New York and hear from coach Jon Gruden. We also talk about the impact injuries have had on this team and where they would be without their stellar rookie class.
The Raiders defense continues to improve coming off the team's big win on Thursday vs. LA. We talk live with the team's fiery defensive line coach Brentson Buckner. We talked to the coach about the team's improved line play and about progress with his young front. Also: We update you on recent Raiders roster moves and what they mean for Sunday's game vs. the Bengals.
The Raiders won a big game at home Sunday with a 31-24 come-from-behind victory over the Detroit Lions. We'll recap the win and what it means for Oakland. The Raiders are back in action Thursday against the Chargers in a massive game in Oakland. Gilbert Manzano of the Orange County Register will help us preview the grudge match.
Our NEW Silver and Black TONIGHT show kicks off with a recap of the #Raiders loss in Houston this past weekend. Was it all on the defense? Or is the offense doing all it can to win? We get Bleacher Report contributor and Sr. NFL Columnist for SilverandBlackToday.com Moe Moton to give us his view and ask him where the team goes from here. Also: we recap the Raiders moves - or non-moves - at the #NFL trade deadline.
United States