Discover
The Eric and Kevin Show
Claim Ownership
Author: MetroNews
Subscribed: 60
Played: 525
© Copyright MetroNews
Description
On February 7, 2011 Eric McGuire and Kevin Connoley said goodbye to their listeners,

For decades, Eric McGuire was the best–known morning radio host in West Virginia. Along with Connoley, McGuire wove himself into the fabric of West Virginia media and culture, building a nine-station network throughout the state.
Eric McGuire doesn't believe that the Coronavirus is anything to worry about while Kevin Connoley explains why precautions are being taken and what can help you stay virus free. Tony Caridi calls in from the road to defend himself from Kevin's accusations of being a bad teammate. Plus The Janitor and George Frick stop in and we take your calls (and a call from Wendall) at 304-584-7469.According to the CDC the systems are similar to what you might experience with the traditional flu. If exposed, the following symptoms may appear 2-14 days after exposure. •Fever•Cough•Shortness of breathThe best way to prevent illness is to avoid being exposed to this virus.The virus is thought to spread mainly from person-to-person.•Between people who are in close contact with one another (within about 6 feet).•Through respiratory droplets produced when an infected person coughs or sneezes.To protect yourself, •Wash you hands often with soap and water for at least 20 seconds (especially after having been in a public place)•If soap and water are not available, use a hand sanitizer with at least 60% alcohol •Avoid touching your eyes, nose and mouth •Avoid close contact•Put distance between yourself and other people For more, including how you can take steps to protect others, visit cdc.gov.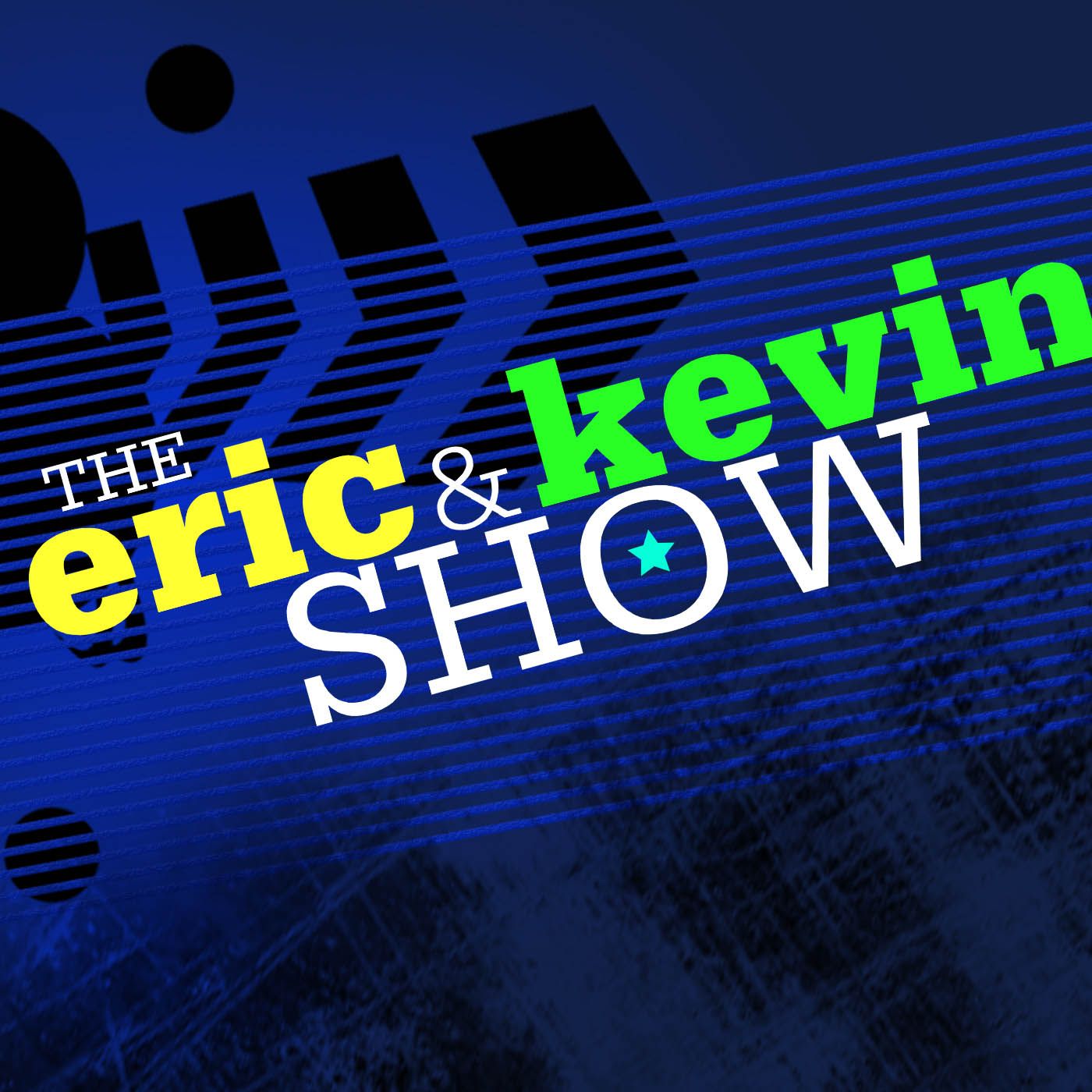 Eric McGuire and Kevin Connoley welcome Kendall Perkinson from the Almost Heaven: Stories From West Virginia series and discuss Marijuana in the Mountain State. Eric finds ten-year-old audio where Kevin attempted to plagiarize George Frick on a morning show that nearly replaced The Eric and Kevin Show... Plus your calls at 304-584-7469 and the boys discuss the upcoming blockbuster "The Mountaineer Rises" and try to decide who should play each pivotal role.
This week two all-time favorites visit Eric McGuire and Kevin Connoley in the studio, Tony Caridi provides an update on WVU Basketball, Bob the Raven gets cancelled and we take your calls at 304-584-7469.
This week Eric McGuire and Kevin Connoley get visits from Hoppy Kercheval and Wendell. They discuss NBA Allstar Game performances by Chaka Kahn and Fergie, the Fairmont Regional Medical Center announcement, and take calls from listeners all over West Virginia.
This week Eric McGuire and Kevin Connoley take time to answer your questions, Eric listens to Juaquin Phoenix's speech and discusses the Cow insemination process, Melba joins the show and gets confronted by Tony Caridi, and we get an update from the Selbyville Drive-In Theater. Call the show and leave us a message at 304-584-7469.
This week Kevin asks Eric McGuire about his life/health and instead, Eric dishes about Bob the bird, Barney the bear and the death of Emma the dog. Kevin doesn't change his clothes for several days and goes on a never-ending journey filled with fog, rental cars and cancelled flights. Plus the boys discuss the scandalous Halftime show, their favorite commercials from The Big Game and try to decide what counties need to go in order to "Make West Virginia Round Again".
Eric McGuire and Kevin Connoley are together again! After nearly a decade apart, Eric and Kevin enter the Dale Miller Building in Morgantown, WV to talk the dangers of Social Media, enjoy a visit from long time West Virginia University Sportscaster Tony Caridi and revisit some of the biggest headlines since leaving radio behind.
When Eric and Kevin recently visited the DBM studios for the upcoming launch of their new show, we recorded pretty much everything. In this behind the scenes exclusive, listen as Eric and Kevin sit down in a studio together for the first time in nearly a decade! During conversations not meant for broadcast, they discuss cord cutting, the Remembering Eric McGuire Special and layout plans for the upcoming launch of The Eric and Kevin Show.
In 2011, West Virginia morning DJ Eric McGuire vanished from the airwaves. Soon afterward, rumors of his death began to swirl.For decades, McGuire was the best–known morning radio host in West Virginia. From his early work in Elkins, McGuire wove himself into the fabric of West Virginia media and culture, building a nine-station network throughout the state. Over the course of his career, McGuire created an entire cast of fictional characters for his shows, discovering many real–life West Virginia characters along the way. On this episode of Almost Heaven, we revisit McGuire's career to see how a farmer from Barbour County became the funniest – and possibly the meanest – man on WV radio. (And is he alive or what?)
(PREVIEW) In 2011, West Virginia morning DJ Eric McGuire vanished from the airwaves. Soon afterward, rumors of his death began to swirl.For decades, McGuire was the best–known morning radio host in West Virginia. From his early work in Elkins, McGuire wove himself into the fabric of West Virginia media and culture, building a nine-station network throughout the state. Over the course of his career, McGuire created an entire cast of fictional characters for his shows, discovering many real–life West Virginia characters along the way. On this episode of Almost Heaven, we revisit McGuire's career to see how a farmer from Barbour County became the funniest – and possibly the meanest – man on WV radio. (And is he alive or what?)
United States