Discover
The WWE Podcast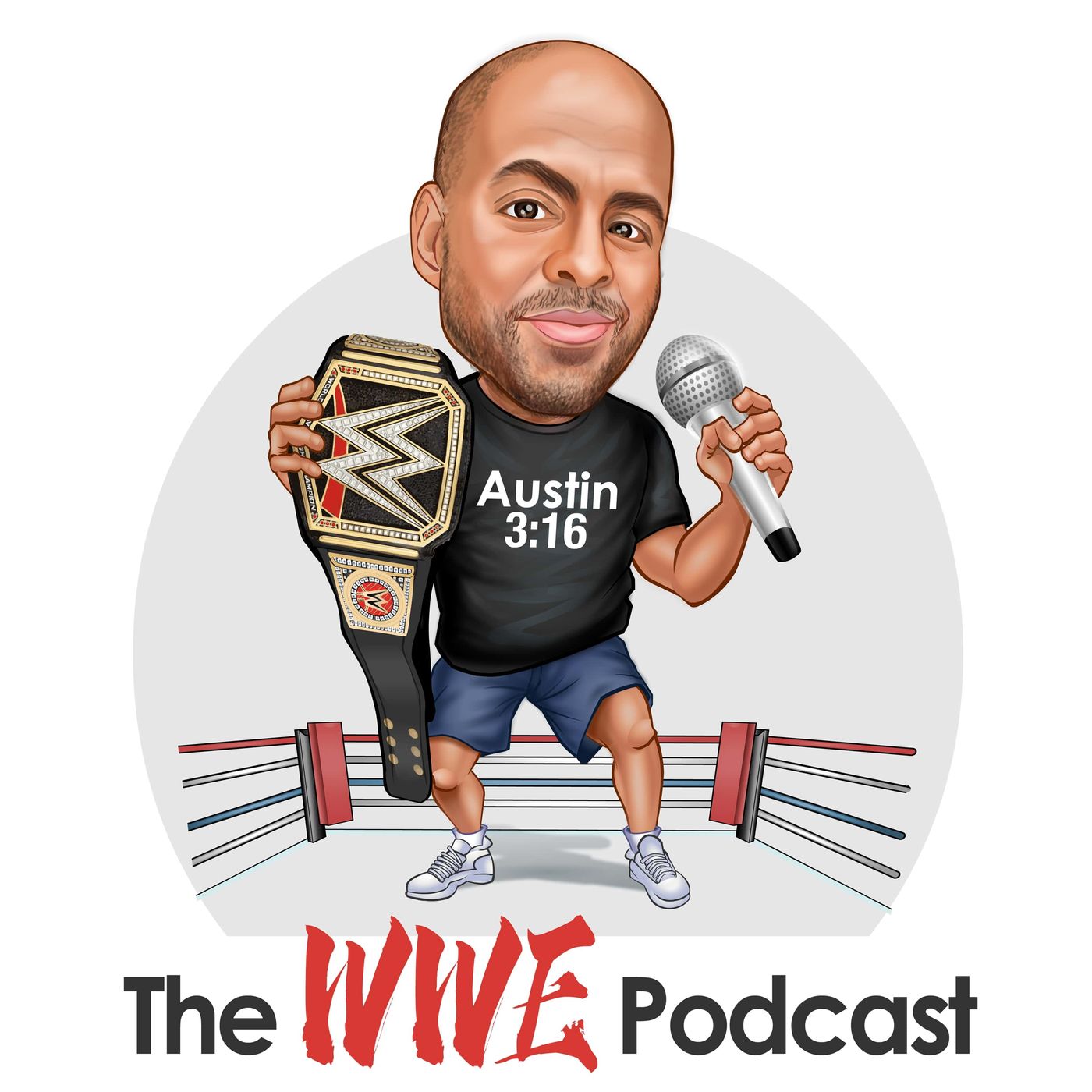 Author: The (Unofficial) WWE Podcast
Subscribed: 2,163
Played: 67,625
© Copyright The WWE Podcast
Description
The Internets most Passionate WWE analysis. We cover every Raw, Smackdown and NXT show. A show by fans, for fans.

Follow me on Instagram @wwe_podcast. We are not affiliated with WWE in any way.
Lets talk Monday Night Raw that aired September 20th, 2021!
Anthony Di Marco returns to discuss another "What If" topic. This week we discuss the scenario in which The Rock returns, and joins The Bloodline. The second half of the show we went a bit off topic to discuss other topics such as Big E, what makes Brock Lesnar so great and who could be the one to take the Universal Championship from Roman Reigns. Don't miss this one! Find us on Twitter @Wrestling_Audio
Let's talk everything this week in week for the week ending September 19th, 2021.
Michael Ritter reviews SmackDown that aired September 17th, 2021
In this episode I drop some disturbing details that came from the latest episode of "Dark Side of the Ring" focusing on the "Plane Ride From Hell".
Anthony Di Marco returns for this week's rivalries, this time covering one of the rivalries that really helped make Brock's career.
Mimi Burris returns to talk everything AEW Dynamite that aired September 15th, 2021.
It's time to deliver the latest big wrestling news for September 16th, 2021
It's that time of the week once again to let the listeners have a voice on the show. What do you like or dislike about the current WWE product? Want to rant? Ask me a question? The floor is yours! Tweet us @Wrestling_Audio
Zach Smith is back to talk about his thoughts on the first show of NXT 2.0!
In one of my favorite moments in wrestling history we go back to No Way Out 2003 when Stone Cold Steve Austin returned from an 8-month hiatus (after leaving the company due to creative and 'taking his ball and going home' to face Eric Bischoff. *Note* This originally aired May 5th, 2019 so you'll get to hear my thoughts on the current product at that time as well.
Michael Gross joins the show to talk about Monday Night Raw that aired September 13th, 2021 including Big E cashing in his Money in the Bank briefcase on Bobby Lashley, Alexa Bliss's gift to Charlotte,
Mimi Burris talks with the SummerSlam Ring Announcer Contest winner. Get a backstage perspective from the PPV. A must listen!
Anthony Di Marco and I cover one of the most racially infused storylines in WWE history and what it would have meant for Booker's career if he won the World Heavyweight Championship at WrestleMania 19.
This is your wrestling news brief for September 12th, 2021
Mimi Burris returns to discuss all of the good and bad for this week in wrestling - ending September 12th, 2021.
It's time for your week in review taking a look at all of the big events from this past week in WWE including Rollins vs Edge 2, Orton vs Lashley, Alexa confronting Charlotte and much more!Check out The Dion Gordon Podcast - Dion covered AEW All Out and lots more.Follow him on:Twitter @dgordonpodcastIG gordonfrommarylandPodcast Link: https://anchor.fm/dion-gordon
Michael Ritter reviews a HUGE SmackDown from MSG that aired on September 10th, 2021
Anthony Di Marco returns to discuss a rivalry that didn't get the attention it truly deserved.
Listen to the latest news coming out of the wrestling world for September 9th, 2021
United States