Discover
The Rush Hour
Claim Ownership
The Rush Hour
Author: Rushdown Radio
Subscribed: 1
Played: 0
© Copyright Rushdown Radio
Description
Rushdown Radio is an online Podcast and Web series. We discuss video games, entertainment and all things nerdy. We tackle industry news and gaming updates with an irreverent and funny way. We specialize in Fighting Games and RPGs. We also have a love for the Fighting Game Community and eSports. Take this journey with us. Grab a controller and take a seat.
On this episode, we talk about some of the Emmy Nominations for 2021. We discuss some casting news for the Winx live action show. Michael fanboys about Titans season 3. And then the guys review Space Jam 2, Black Widow and Marvel's Loki.
This episode of the Rush Hour we talk about the new OLED Switch that nobody wants. Hackers extorting EA with 780GB of stolen data. Dead Space remake reports surface and anger Anthony. Indie developers talk about how shitty Sony is. Digital farming ring discovered in Ukraine for FIFA FUT Coins. And lastly we talk about how amazing the SteamDeck is going to be and why you should be excited.
Netflix wanted to get in on the E3 hype with Geeked Week: an online event showcasing trailers for new and upcoming shows and movies coming to the streaming service. Spoiler Alert: it was underwhelming.
E3 2021 was pretty medicore...
Movie NewsInjustice Animated Movie in the works; Knives Out 2 casting news; Venom 2 gets R-Rating Creed II Director Steven Caple Jr asked to direct next the Transformers movie. Dominique Fishback and Anthony Ramos to playing leads Leading Asian Americans United for Change conducted a survey asking people to name prominent Asian American. We discuss the Top 3 answers.Reviews (Spoiler Alert)Yasuke Season 1Invincible Season 1 FinaleCastlevania Series Finale
Here's what we're discussing today:-54 page leaked document proves EA's lootbox tactics-Sony decided to keep PS3 and PSVita stores open-Amazon cancels their LOTR game-Mei from Overwatch get cornrolls-Genshin Impact faces claims of pedophilia and racism-Intel's racism and bigotry toggle-The MiHoYo assassination attempt
Today's Topics include: Guilty Gear Strive Beta; Recent KOFXV Trailers; Ryu And ChunLi coming to Power Rangers Battle for the Grid; #BuffLeoWhitefang trends on Twitter; Nerf Cammy campaign; Impressions of Rose in SFV; Paying for Coaching in the FGC; Ceroblast unbanned by Capcom; Bamco & Neatherrealm cuts ties with WePlayUFL
This episode we talk about who just got cast in Shazam: Fury of the Gods and Black Adam. We talk about the Oscars a bit and how the Hollywood Foreign Press Association has zero black members. Lastly we review the last episode of Falcon and the Winter Soldier, Invincible and the newly release Mortal Kombat live action movie.
On Today's Episode of FGCism: New Melty Blood Announced; Riot Games sends Player Test Invites for Project L; Spring Update for SFV announced; SonicFox wins WePlayUL MK11; Panda Global's Punk doesn't wanna play SFV anymore; Tekken 7 & DBFZ Last Seasons? Sony buys Evo; Punch Planet Drops on Apple Arcade
Today's Topics:°Someone is faking user reviews for Balan Wonderland°Sony will shut down the PS3/PSP/PSVita PSN stores this summer°EA developer reportedly selling FIFA 21 ultimate team cards on the side°Activision lays off 190 employees, despite another record year and Bobby Kottick getting $200M bonus°Kotaku thinks loot boxes are just fun presents°Stadia gets new 3rd Party support from Nihon Falcom
Hollywolves is a brand new podcast series from Rushdown Radio. We'll be discussing all things nerdy and geeky in the realm of Entertainment. Our very first episode of Hollywolves, Michael introduces Team Rushdown's newest member Matt Meltdown. Grammys 2021, Zatanna HBOMax Series announcement, Why Michael is not watching 'Them' on Amazon Prime, Disney Reshuffles Movie Schedule - Black Widow moved to July on Disney+ & Theatres - Shang Chi and Ten Rings comes to theatres Sept Falcon and The Winter Soldier Premiere Zack Synder's Justice League Review - Ray Fisher vs Joss Whedon & Warner Bros
Here are the topics for this episode of the Rush Hour:° Marvel's Avengers makes leveling up harder°Twitch goes too woke with "womxn."°Post Mortem for Anthem°Govt. trying to ban video games AGAIN.°Tom Holland not thrilled about his performance in Uncharted movie°Mortal Kombat 2021 red-band trailer is the most viewed ever°Stadia fumbles the bag once again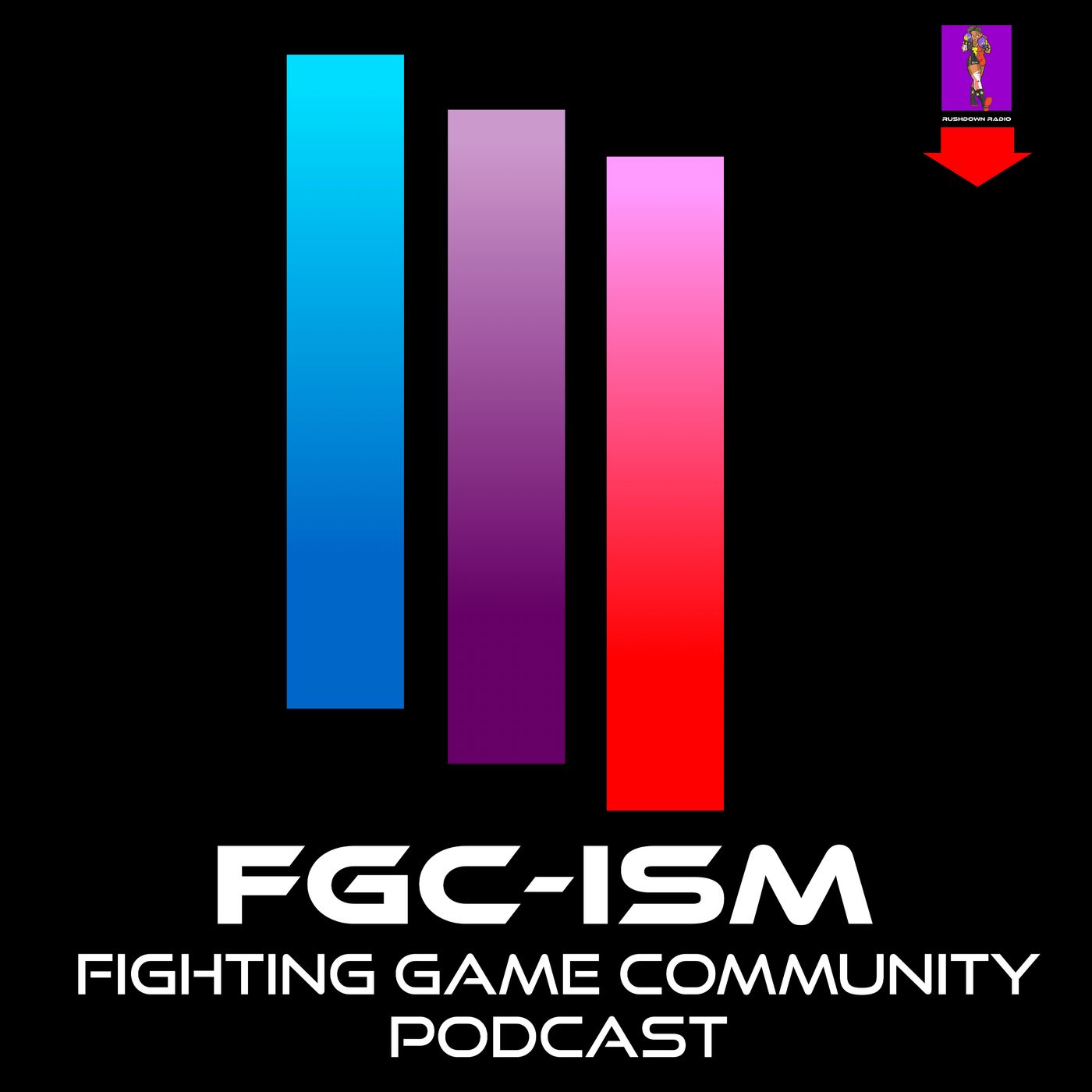 Today's Topics:Guilty Gear Strive - Beta- Release Delay- Anji & I-No Gameplay- Guilty Gear guest character in SamShoStreet Fighter V Season 5 Patch, SS4 Gogeta Gameplay Breakdown, Skullgirls Season Pass, Rollback Fan Campaigns. Also, Michael Pops-Off again about the treatment of Women in the FGC.
Today's Topics on the Rush Hour:•Cyberpunk exploit and hacking scandal•Warner Bros patents the Nemesis system•Stadia shuts down all first party studios, but vows to release 100 games in 2021•GameStop #stonks saga•Xbox attempted to double the price of XBLiveFor more news and updates in the world of video games, please visit our website:https://rushdownradio.net
Today's Topics: Frosty Faustings Online Edition, Guilty Gear Strive News and Trailers, Street Fighter 5 Winter Update, KOF15 Roster Update, Japan Fighting Game Publisher Roundtable For more news and updates in the world of Fighting Games and the FGC, visit our website: https://rushdownradio.net
We're celebrating the 5th Anniversary of Street Fighter V. We're going to discuss our favorite players in the Capcom Cup Pro Tour, our favorite DLC, Critical Arts, the Winter 2021 Update and much more.
In the year of our Lord Kunimitsu, we somehow made it to the end of 2020. We can finally put an end to this wretched fairy tale. But, despite the FGC being relegated to online only, there was quite a lot going on in the community. First, we count down the biggest stories on Rushdown Radio website. Then we discuss the Top stories of the FGC in 2020: Japanese Fighting Devs Roundtable, Perfect Legend Accused SonicFox of getting insider information from NRS Devs, Season 5 of SFV and SF6 Rumors, Yoshinori Ono leaves Capcom, Rollback Netcode, MikeZ and AutumnGames/LabZero, Chris G cut from Evil Geniuses, Guilty Gear Strive development and Backyard Reports, and Evo 2020 cancelation.
The year of our Lord, Robotnik, we somehow survived 2020. Even though this year was very tough, the video game industry was quite busy. This episode we are going to reflect on the Top 5 Stories of 2020. (Honorable Mentions: Limestone Games & Aeon Must Die, Blizzard Botched Warcraft 3 Reforged Microsoft acquires Bethesda.) We also list the biggest stories on Rushdown Radio this year. Lastly, we talk about the most anticipated and hyped game of 2020: Cyberpunk 2077.
On this episode of The Rush Hour, we discuss how impossible it is to get a next-gen console, GameSpot's cringy Spider-Man Miles Morales review, EA is letting players impose their own limits on FIFA 21, Kotaku's very odd and political PS5 review, and The Game Awards 2020 nominees.
Twitch Rivals UMVC3 Tournament, Nintendo Shuts Down Big House Tournament,Yasuyuki Oda Promises KOF15 News Early Next Year, Guilty Gear XX Accent Core Plus R rollback netcode beta extended and Top Tekken Player goes on a Transphobic rant after losing a set.
United States