Discover
No Question About That - a legacy fan Manchester United podcast
No Question About That - a legacy fan Manchester United podcast
Author: No Question About That
Subscribed: 5,211
Played: 56,863
© Copyright No Question About That
Description
No Question About That is the leading fan-published podcast covering Manchester United. Twice a week, the podcast talks you through the latest games, news, and fan culture at the world's best supported club.

"Paul and Ed have consistently commented with intelligence and eloquence, giving a beautiful insight into the nature of contemporary football, and United in particular." - Simon Stephens, The Guardian
On the 500th episode of NQAT ... United produce another second-half comeback to secure three more points and qualification for next season's Champions League. After winning 3-1 at Aston Villa, United have now won 31 points from losing positions this season. Ed & Paul discuss victory at Villa Park, progress in the Europa League and then look forward to games against Leicester City and Liverpool this week.
United's game versus Liverpool at Old Trafford was postponed after fans' protest against the Glazer family's ownership spilled onto the pitch. It'll be hard for the club to ignore supporters now, even if the inevitable spin casts protesters as "hooligans" rioting out of control. Did the protest go too far or not far enough? Ed & Paul discuss on this week's show. Also on the pod, a look back at United's demolition of Roma in the Europa League and ahead to games against the Giallorossi in Rome and then Aston Villa next weekend. Enjoy!
Spin Kings
2021-04-2601:21:17
1
The fallout from the now collapsed Super League continues, with the Mad King Señor Perez being, well, mad over in Madrid, Ed Woodward spinning furiously in Manchester, and City and Chelsea denying either wanted to be in the tournament in the first place. Ok lads. Meanwhile, on the football pitch United played out a draw with Leeds at Elland Road. Perhaps with one eye on Thursday's Europa League semi-final against Roma and next Sunday's tie with Liverpool. Ed & Paul discuss.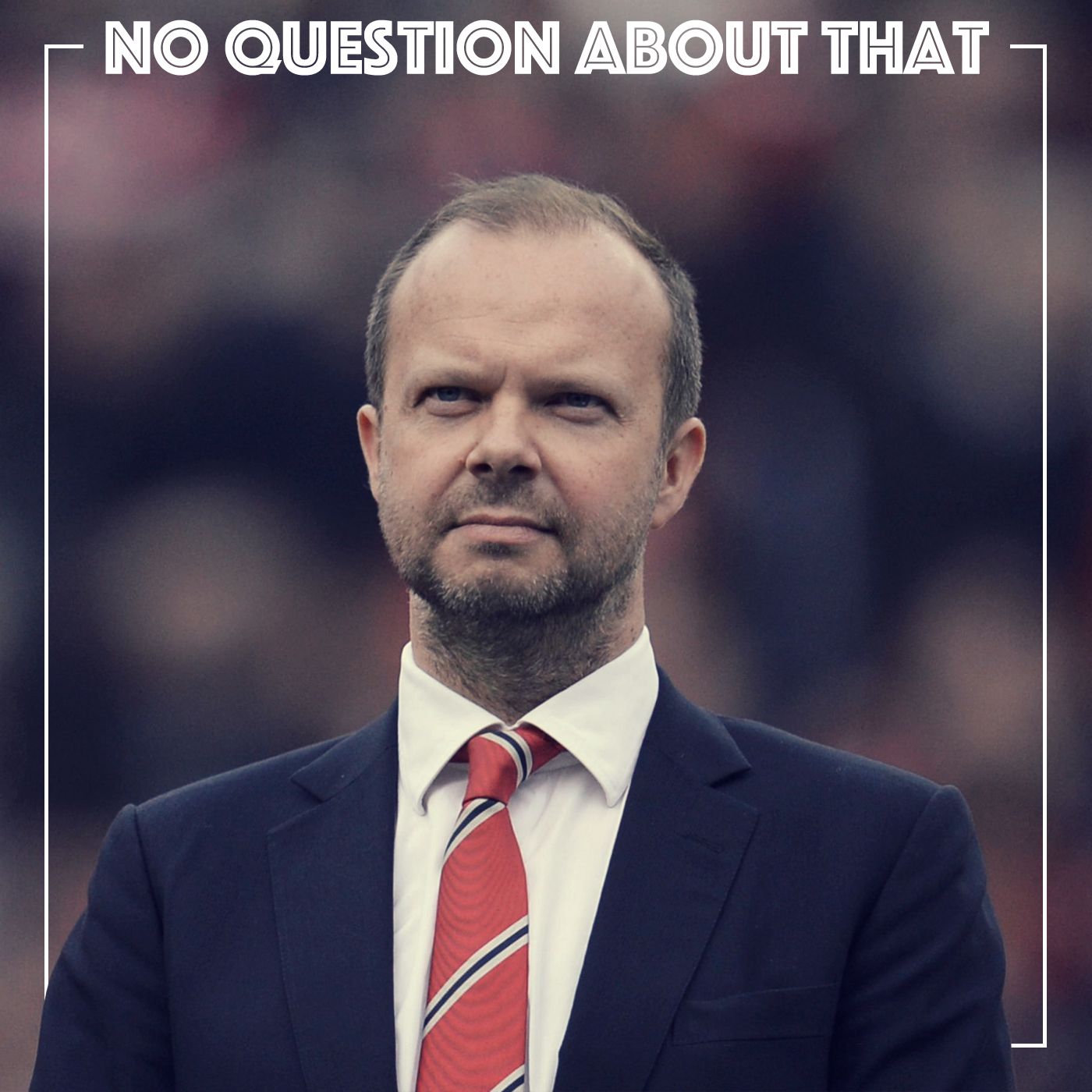 Well that escalated quickly! In the 48 hours since the announcement of the Super League on Sunday night the whole shoddy, greedy, grubby edifice has fallen. First, City and Chelsea pulled out. They didn't need it, they didn't want it. Then the house of cards came crashing down on Tuesday night... and Ed Woodward resigned. Ed & Paul discuss the short-lived Super League and its legacy.
-> This episode was recorded at 6.30pm after United beat Burnley. Events regarding the 'Super League' have moved on a little bit since we recorded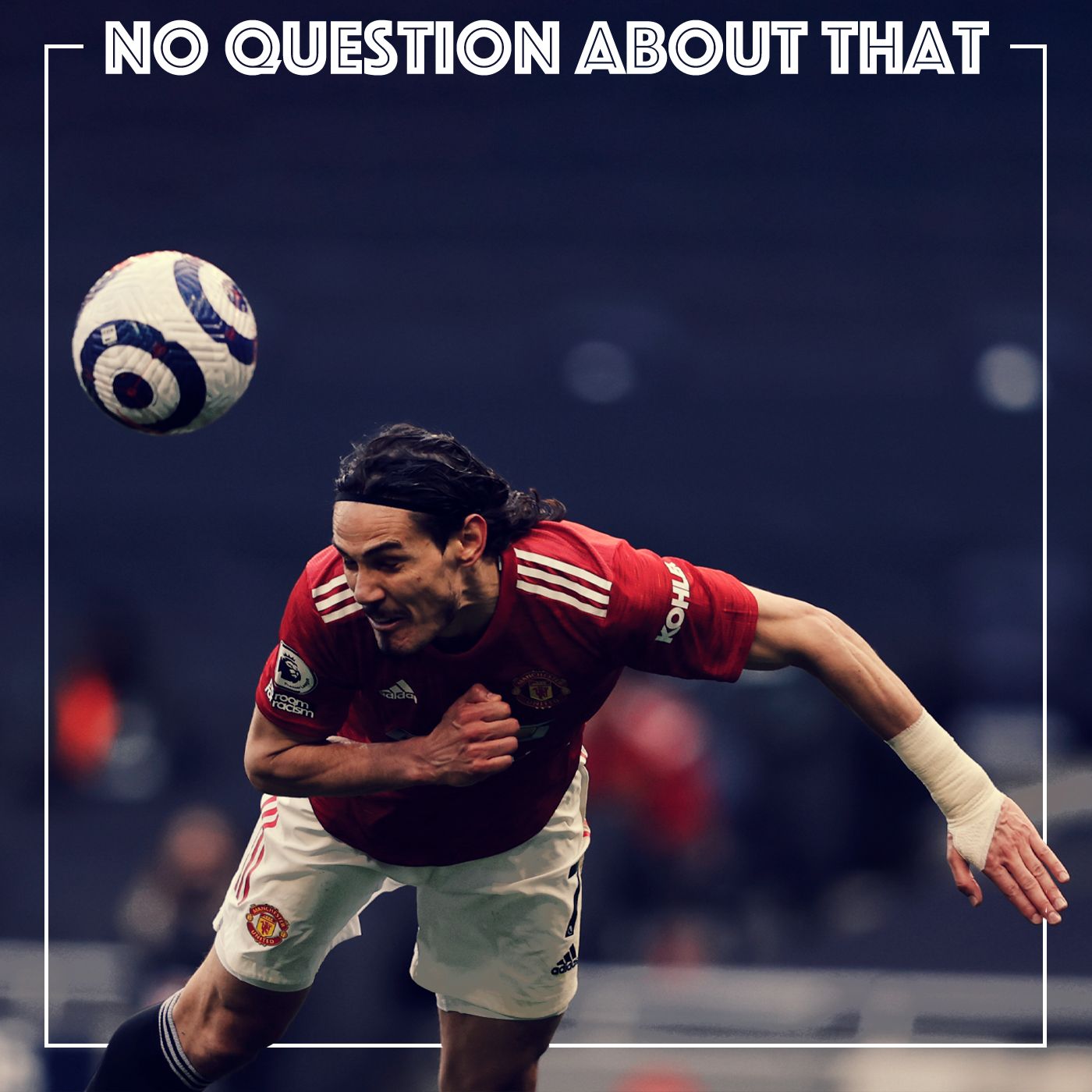 Ole's Hungry Kids
2021-04-1201:09:32
1
United beat Spurs at the "Tottenham Hotspur Stadium" and José Mourinho lost the run of himself. Mark it down as a thing you absolutely love to see. United's victory further cements the team's second place in the Premier League, with qualification for the Champions League now all but guaranteed. Ed & Paul enjoy a thoroughly satisfying day. Also on the show - a look back on United's victory in Granada, ahead to the return leg on Thursday and to Burnley's visit to Old Trafford next weekend.
United beat Brighton at Old Trafford in a low key return after the International break. It wasn't pretty despite United's dominance of possession, but a brilliant finish from Marcus Rashford and Mason Greenwood's later head won it for Ole Gunnar Solskjaer's men. Ed & Paul discuss, while looking forward to games against Granada and Spurs in the week to come and wondering why Ole has a problem with Mohicans. For Patreon backers, a look at the weekend's Premier League action.
Victory over Milan in Italy took United into the Europa League quarter finals, but the achievement was overshadowed by defeat to Leicester in the FA Cup. It wasn't just any defeat, but a comprehensive win for the hosts who outplayed United in every part of the game. Ole Gunnar Solskjaer's players may have been tired, but the manager's tactics, selection, use of substitutes and his players' performances - especially in defence - were beyond risible. Ed & Paul are not happy.Also on the show - a look at United's new shirt sponsor, TeamViewer and for backers we make fun of Jose Mourinho.
Victory over David Moyes' West Ham at Old Trafford restores United to second place in the Premier League. It was an important win, but a truly uninspiring game. Did the Hammers set out to not-lose-by-too-much. Probably. Fifth place West Ham. Moyes' West Ham. Also on the show, a brief chat about last Thursday's draw with Milan at Old Trafford and what it means for next week's return at San Siro. Then a look ahead to the weekend's FA Cup tie at Leicester. And we talk about United's restructure.
Owing the Etihad
2021-03-0854:13
1
United win at the Etihad, again. It's becoming all so predictable. Billed as the battle between United's away record and City's 21-match winning run, it was Ole Gunnar Solskjaer's side that emerged victorious. Glorious. Ed & Paul discuss. Also on the show, a look ahead to United's match with Milan in the Europa League and a West Ham in the Premier League. For backers, a round-up of the week's action in the league.
United have scored just once in the past seven games against a 'big six' side and that was a penalty. It's becoming a pattern. Mind you that list includes Arsenal so perhaps that stat isn't worth the chip paper it's printed on. While Ole Gunnar Solskjaer's team was cautious in securing a draw against Chelsea at Stamford Bridge, the game ended in some controversy with United being denied an obvious penalty for Callum Hudson-Odoi's handball. Ed & Paul discuss.
It wasn't quite as comfortable as the scoreline suggested, with United struggling for fluency against Newcastle at Old Trafford, but victory has restored some momentum. Ed & Paul look back on United's 3-1 victory, together with last Thursday's Europa League clash against Real Sociedad. Then there's a preview of the Europa return leg and Sunday's trip to Stamford Bridge.
United reached the FA Cup quarter-final after a drab victory over David Moyes' West Ham at Old Trafford. The Hammers set out to spoil the game, recording just three shots in two hours that none of us will get back. With Ole Gunnar Solskjaer making some changes, United lacked fluency against an opposition that set out to secure a draw in a game that had to provide a winner.
United blow a lead against Everton to drop yet more points at Old Trafford. The very brief dream of another Premier League title is surely over. With calamitous defending and another David de Gea gaffe costing United, where does the manager take his team from here? Ed & Paul discuss the 3-3 draw with Everton and then look forward to an FA Cup tie against David Moyes' West Ham. For Patreon backers a look at all the week's Premier League games.
United often score six, but seldom score ten... though it could have been but for Mike Dean! We haven't seen a performance like this since, well, Andy Cole scored five and United nine against Ipswich in 1995. Ed & Paul thoroughly enjoyed it. Then there's a look ahead to United's clash with Everton on Saturday night.
United play out a draw at Arsenal, but was it an opportunity missed? The point keeps the Reds second, while the team's momentum grinds to a halt. Ed & Paul discuss. Then a look at the latest moves in the transfer market, another round of racist trolling on social media, and Amad Diallo's debut for the U23s. There's also a look ahead to Tuesday's game against Southampton.
NQAT is back after an enforced break. United lose to Sheffield United in one of the most dreadful performances of the Ole Gunnar Solskjaer era. Coming just days after United beat Liverpool in the FA Cup, what was going on? Ed & Paul digest a devastating defeat and discuss what's to come against Arsenal at the weekend.
United played out a scoreless draw against Liverpool, continuing a poor recored against the 'big six' (and Arsenal) this season. Ole Gunnar Solskjaer's team remains top of the league after the point at Anfield, though it could have been more if United had taken some late chances. Ed & Paul discuss and then look forward to the midweek game at Fulham. For backers, a look at the Premier League games over the past week.
United beat Burnley at Turf Moor to move *checks notes* top of the Premier League! It wasn't always pretty, but a controlled second-half performance brought Ole Gunnar Solskjaer's team to the summit for the first time this season. Ed & Paul discuss Tuesday's victory and look ahead to the weekend's top-of-the-table clash against de-perched Liverpool.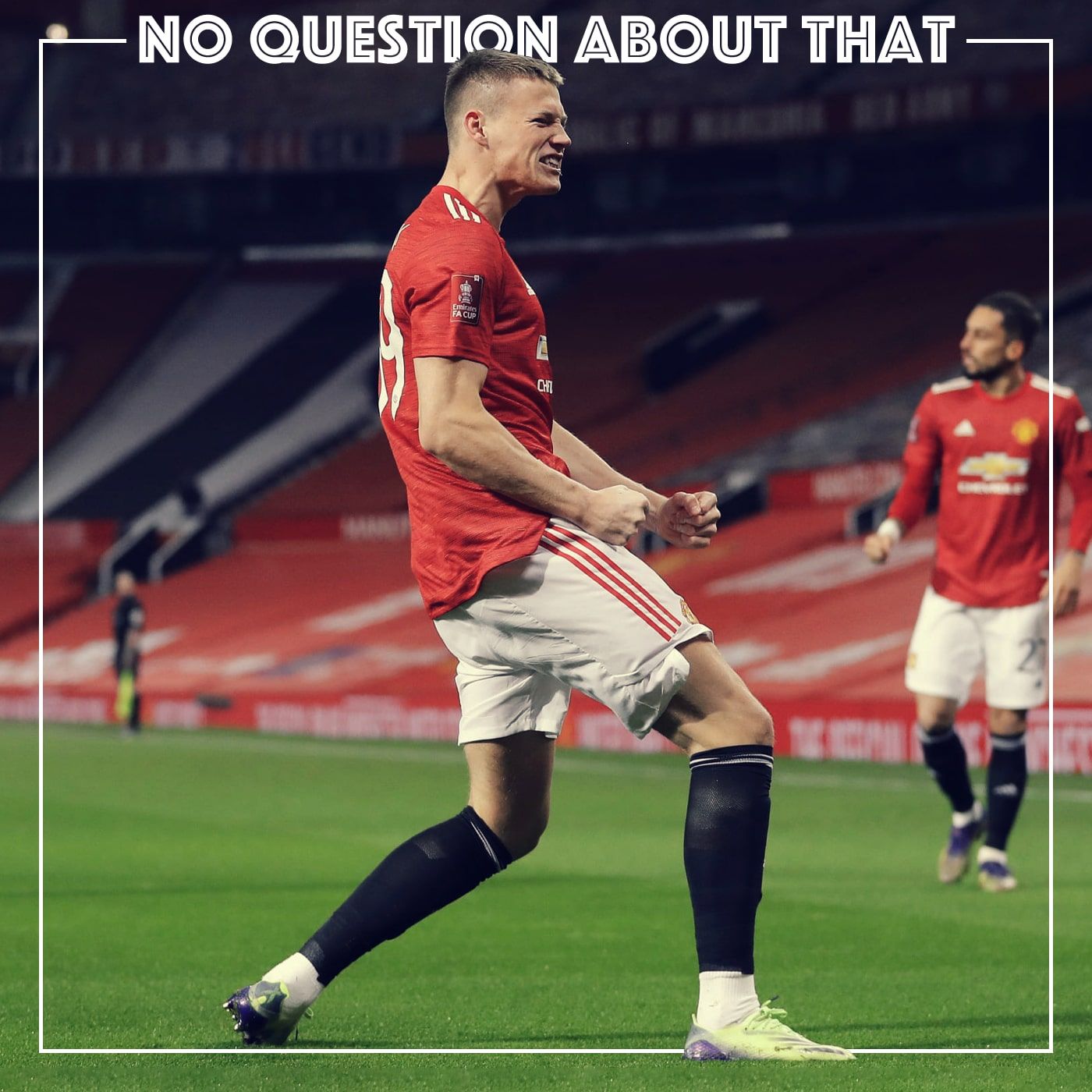 United beat Watford at Old Trafford to reach the FA Cup Fourth Round. It was an underwhelming performance from a much-changed team. Ed & Paul discuss and then look ahead to Tuesday night's Premier League tie at Burnley. For backers a brief look at the FA Cup Third Round and some thoughts about where the season goes from here.
United States