Discover
Soul Guided With Sookton
Claim Ownership
Author: suki eleuterio
Subscribed: 3
Played: 40
© Copyright suki eleuterio
Description
Spiritual coach and visionary, Suki Eleuterio, often known as "Sookton," has been inspiring others through her award-winning blog, Sookton.com since 2010. As the leader of the "Lightworkers Rise Up" movement, she is dedicated to bringing together the conscious community, connecting people with their soul-guided mission, and empowering the world to shine. In this podcast she explores topics from spirituality to yoga to writing to marketing to business to being a modern day mystic. Follow her on Instagram @Sookton or on Facebook @SooktonSays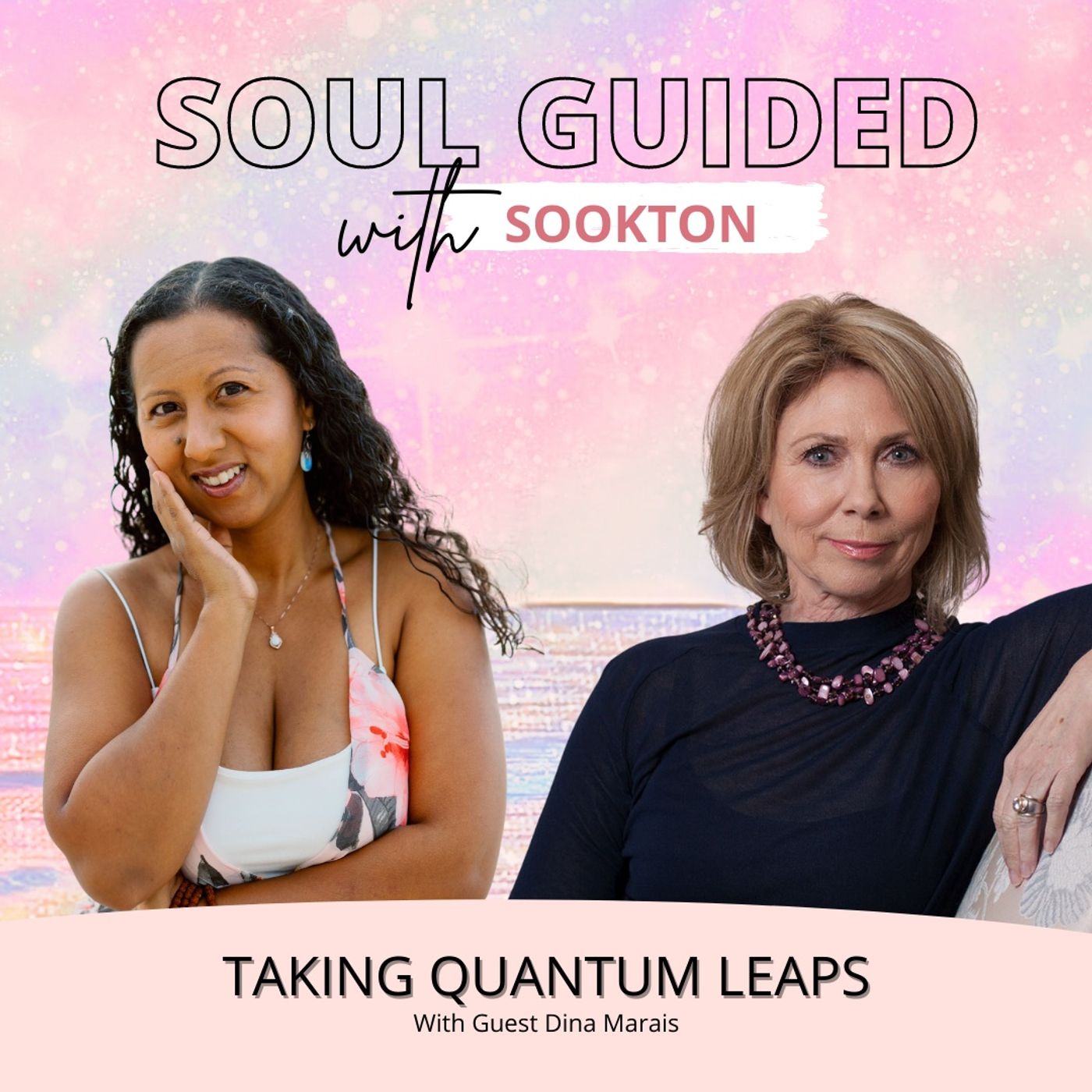 In this episode of Soul Guided with Sookton I interview my special guest Dina Marais, fellow energetic business coach and soulful sister. We talk about taking QUANTUM LEAPS and how we can energetically align with our business and our life!
In this episode, my special guest Patty Lennon, best selling author and coach, shares about the magic behind creating space to surrender and the power of rest.
In this episode my special guest Cilia Antoniou, the Self Expressed Babe, and I discuss expression, healing and the inner child.
"In this episode I share how to shift your energy to unleash your inner power and connect with the Goddess. Learn how to be confident and attract everything that you desire.
Welcome to a new episode of Soul Guided by Sookton. Today, I will share with you the inner work I've been doing to have a healthy relationship with money and my finances.  Also, I would love share with you my two money mentors and how reading their books has change my mindset.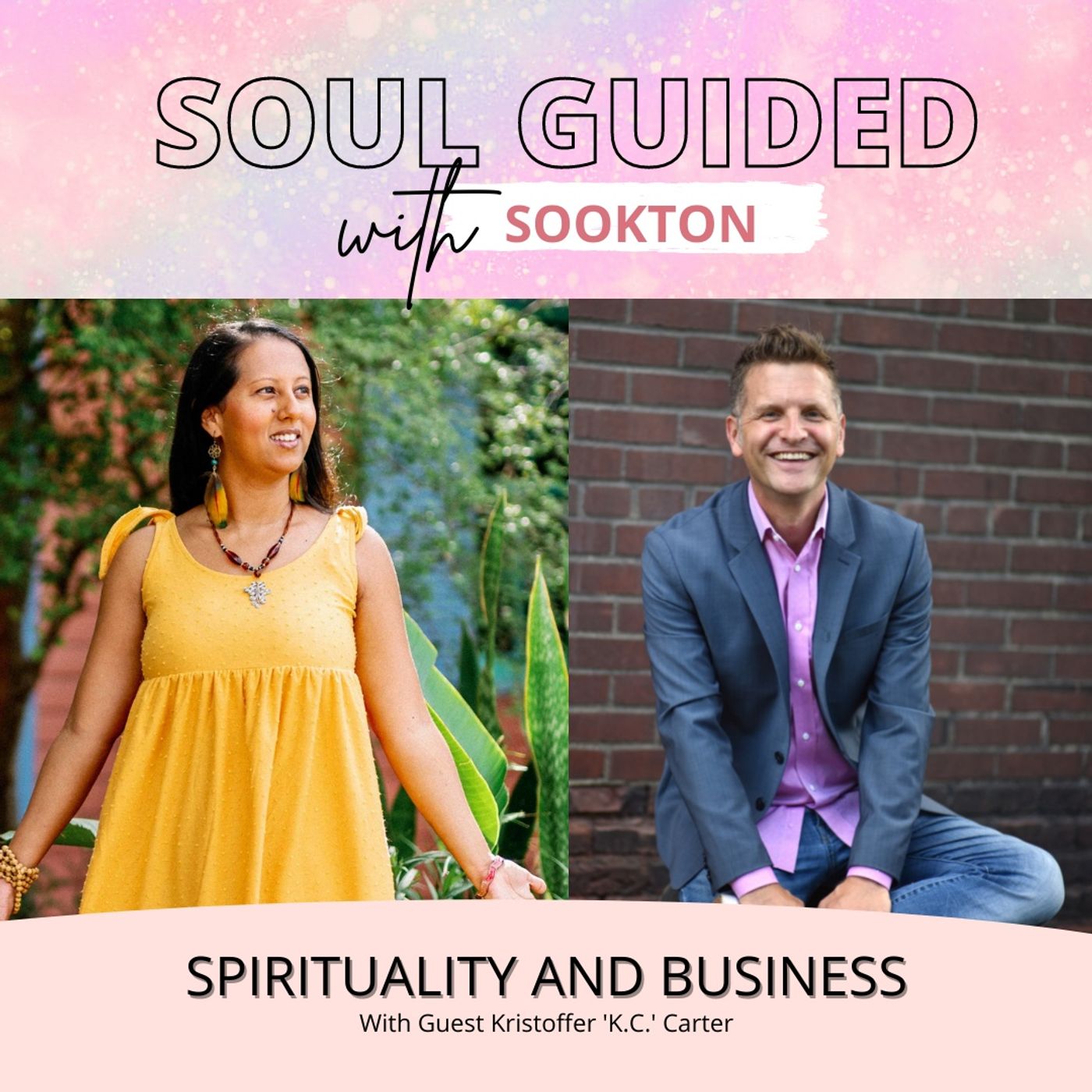 In this episode, I have a very special guest Kristoffer 'K.C.' Carter, an executive coach and meditation teacher, and author. Today we will talk about the importance of infusing spirituality into the business world on how we can combine these two worlds to turn panic into peace.
In this episode I share about how owning your energy is so important and what it means to be magnetic! Listen to your soul, follow your heart.
In this episode, I dive into a conversation with an awesome fellow yogi here in South Florida, so get prepared from some insights, enlightenment and healing! Beth Shaw is the founder and CEO of YogaFit. It is one of the largest yoga fitness educational systems in the world and I am very excited to have her with me today.
Fear can stop us in our tracks. But what if we stepped out of the fear and used our shadow work to rise? I have a special guest with me. Her name is Anna Sui. And she's a coach and international writer, speaker and serial entrepreneur. In this episode we will be talking about Shadow Work and the power of turning your fears into your fuel and then allowing that fuel to fire up your coaching business.
In this episode, we have an amazing guest speaker. Her name is Alyse Bacine; She is a spiritual mentor, and she has been working with breath work and the Akashic records for the past 28 years. Today, Alyse and I chat about the power in our breath and how we can implement conscious connected breathing into our daily lives.
In this episode I talk about the two biggest spiritual lessons I have ever learned. I believe that we all came to this EARTH SCHOOL to become better spiritual beings, so that might take some hard lessons. Once you learn the lesson though, you move up to the next level.
In this episode of Soul Guided with Sookton I discuss the connection between self worth, value, and money mindset. Limiting beliefs can keep us stuck but we can overcome these things that keep us stuck.
In today's episode I chat about love, money, the law of attraction and what it truly means to be desperate. What happens when we live in a state of desperation? How can we relax, let it go, and surrender? The key is to identify theDesperate energy and turn it around - step in with confidence and grace and magnetism!
On today's episode I share with you four steps to harness the power of the full moon. It's the first full moon on Halloween since 1944. It's also a blue moon. Energetically, we have to focus on finding balance, completion, solitude, and softness. What rituals do you perform for the full moon?
Today on the podcast I talk about how we should honor our commitments and finish what we start. Completion! Finish it. Full moon in Aries.
In part 2 of this episode, I talk about your higher self and tuning into your sacral chakra
In this episode I talk about divine pleasure and how we have to claim our SACRED sensual and sexual selves 🌝🌞 Balance- desire- masculine - feminine
Do you feel so busy? Just at the edge of your rope? Spread too thin? Here's the thing about being busy- it's an excellent distraction from working on your SOUL work. In this podcast I explain how you can tune in instead of tune out and why being busy can be a choice!
What does it mean to feel everything? Why do we try to push down our emotions? In this episode I discuss the importance of feeling what you need to feel and allowing your emotions to flow like a river.
United States