Claim Ownership
Author:
Subscribed: 0
Played: 0
Description
In this episode of Soul Guided with Sookton I am so happy to sit down with the Happiness Guru, Madan Menon. We dive into the topics of creating more joy in your life, the throat chakra, and spiritual enlightenment! Follow his journey on his website www.happiness guru.guru
In this episode, I explore what it means to hold court and how to make sure you are walking the walk and not just talking the talk. What is in alignment, and what is not quite in alignment? We dive into how we can release the things that are holding us back so we can step into the Queenly energy of joy.
For years, I focused on understanding money and the ways in which it comes to us. Many people believe that money can only be received by exchanging time for work, but the reality is different. In this episode I want to tell you about my healing journey with my relationship with money, how I have been able to connect with the divine source and how you can activate your abundance codes to achieve what you desire so much.
On this episode, I am joined by Felicia Searcy, a spiritual teacher and transformational coach who helps you unlock your unlimited potential. Felicia talks with me about how to tap into the life force energy of the Universe to bring your biggest dreams into reality, and also shares her definition of what success really means. It's time to dream big and to understand how powerful you really are.
On this episode, I am joined by Coach Lauren Ashley as we discussed the energetics behind being an entrepreneur. What does it mean to have an aligned business?Lauren helps high-achieving, heart-centred entrepreneurs build Aligned, Magnetic and Profitable™ businesses that they LOVE, so they can spend more time enjoying life and less time feeling overwhelmed with their to-do list. Listen to the Aligned and Magnetic podcast with Lauren Ashley here: https://coachlaurenashley.com/podcastConnect with Lauren on Instagram:https://instagram.com/coachlaurenashley
There are certain moments where goals and dreams become more about the actions we take to reach them. Procastination becomes present and with it the fear of achieving everything we long for. In this episode, I share with you the simplest way I get inspiration and strength to overcome procastination.
What would your life look like if you stopped allowing the FEAR to take control? In this episode I share my own journey with anxiety, panic attacks and fear. It took me so many years to realize this all came from being unable to EXPRESS myself. This is a magical, powerful episode which gives you some tools to break the cycle of fear and help you live your most expressive, creative life. Hear the story of how I saved a bee and the bee taught me about the importance of Queen Bee energy. What would your life look like if you stepped into your Queendom, power, clarity, and trust? Find out on this episode of Soul Guided with Sookton. Topics: fear, anxiety, excitement, creativity, flow, inner peace, perfectionism, sabotage, self sabotage, queens, leadership, queen energy, boss, inspiration. My new program QUEEN OF MY SOUL begins 1/16/2023, sign up here to be part of this sacred container: https://www.sookton.com/queen-of-my-soul/Work with me 1-1 in my Private Goddess Mentorship: https://www.sookton.com/private-mentorship/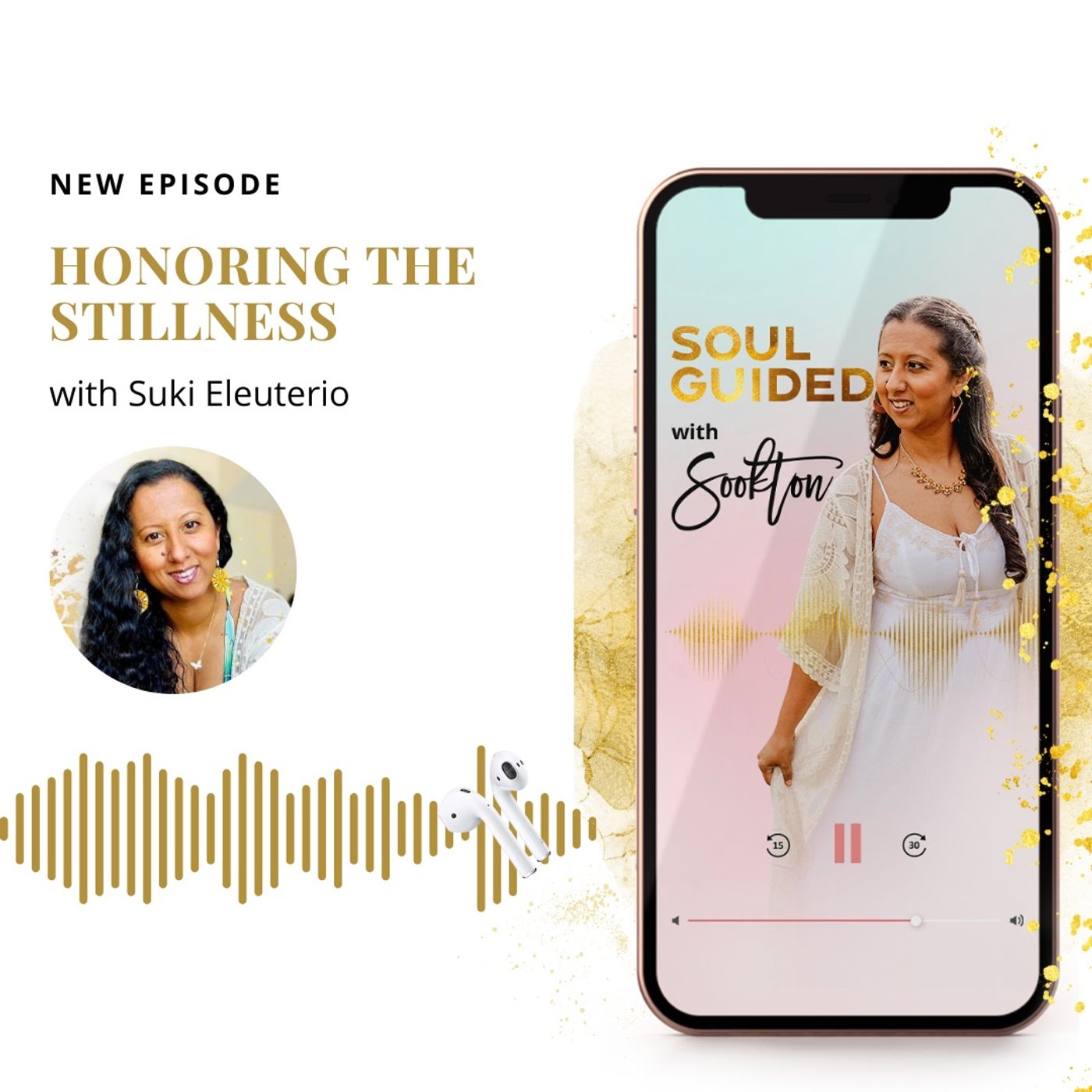 Incredible to be in December again... This time of the year is when time is running faster than usual, where the agenda is getting more and more full and our body just asks for calm and quietness. In this episode I want to share with you how you can honor that space of calm within the chaos and stress of the holidays. Listen now and comment on what are those goals you have for 2023? Are you ready for an expansive year?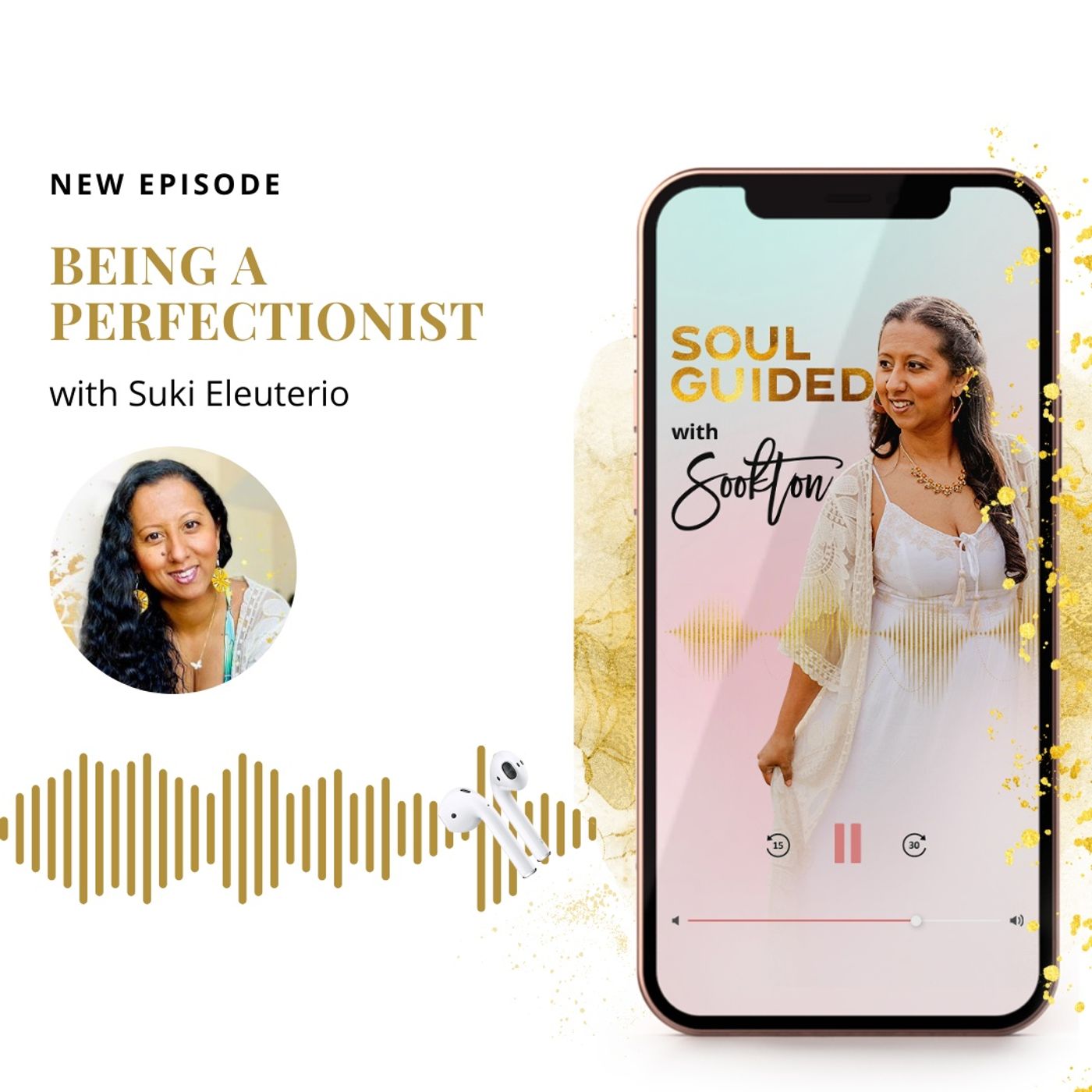 How has perfectionism shown up in your life? Perfection has kept me from publishing books, Sharing my writing and truly expressing my creative portion for my entire life. I know it intimately, the poison of perfection, the tight, gripping hold it can have on your creative flow.In this episode I want to share with you my experience being a perfectionist and how I have been able to heal this to live a life of creative flow.
I know you are ready to take a big leap, I know that what you most desire is waiting for you, you just have to decide and choose to take action. In this episode I am going to share with you a little bit of my spiritual path and above all what is behind this BIG TRANSFORMATION of how I became the woman who sang with falcons and stepped into using my throat chakra.Let's explore what happens when you let go of the familiar and allow yourself to truly follow your heart.
Do you believe in magic? Do you believe in miracles? Have things happened to you for which you have no explanation?All the time we are manifesting either consciously or unconsciously. You are a magician, you are a creator and in this episode I share with you how you can attract that which is aligned to your desires.
Have you ever felt in a state of flux? Felt the fear and held onto control? What would happen if you let the universe and a more powerful power take care of your every need? That's what happens when you step into Quantum energy. In this episode, I invite you to let go and go with the flow, step into your most quantum life and connect divinely with our soul.Listen now and don't forget to sign up for my new membership QUANTUM CODES for just $11 for the first month in my Black Friday special.
The relationship with ourselves and our higher self is the most important relationship we have. Do you care for it? Do you trust it? What does trust mean to you? In this episode I'm going to share with you 3 ways in which I strengthen trust, intimacy and how I build my own bridge to show myself to others as I want to be.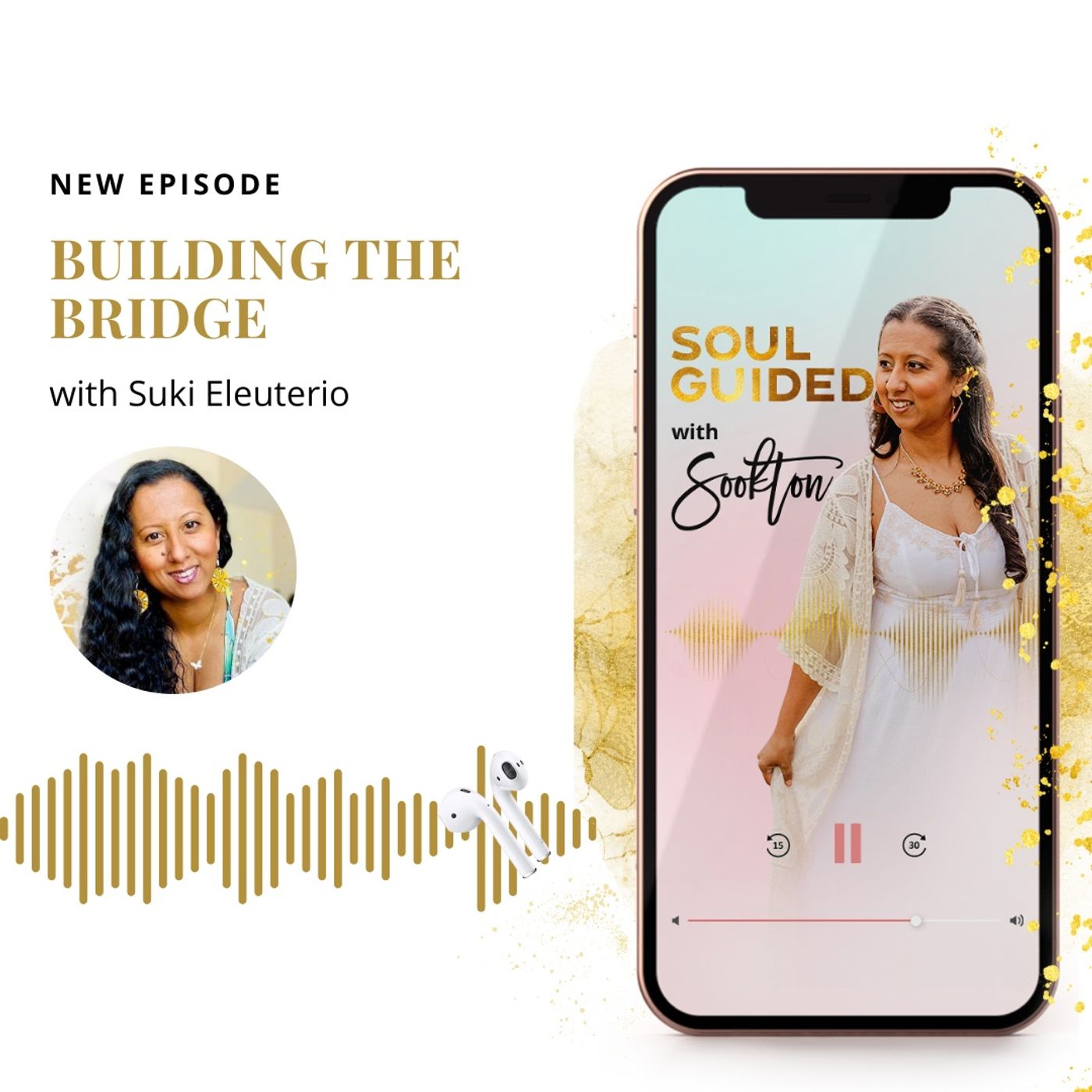 We are in a time when fear and concern are heard everywhere. Recession, crisis and shortages are the words we hear the most. In this episode I want to remind you that you have the right to deserve and receive everything you so desire, don't let fear and hysteria divert your attention to things that are not in your control. You are divinely guided.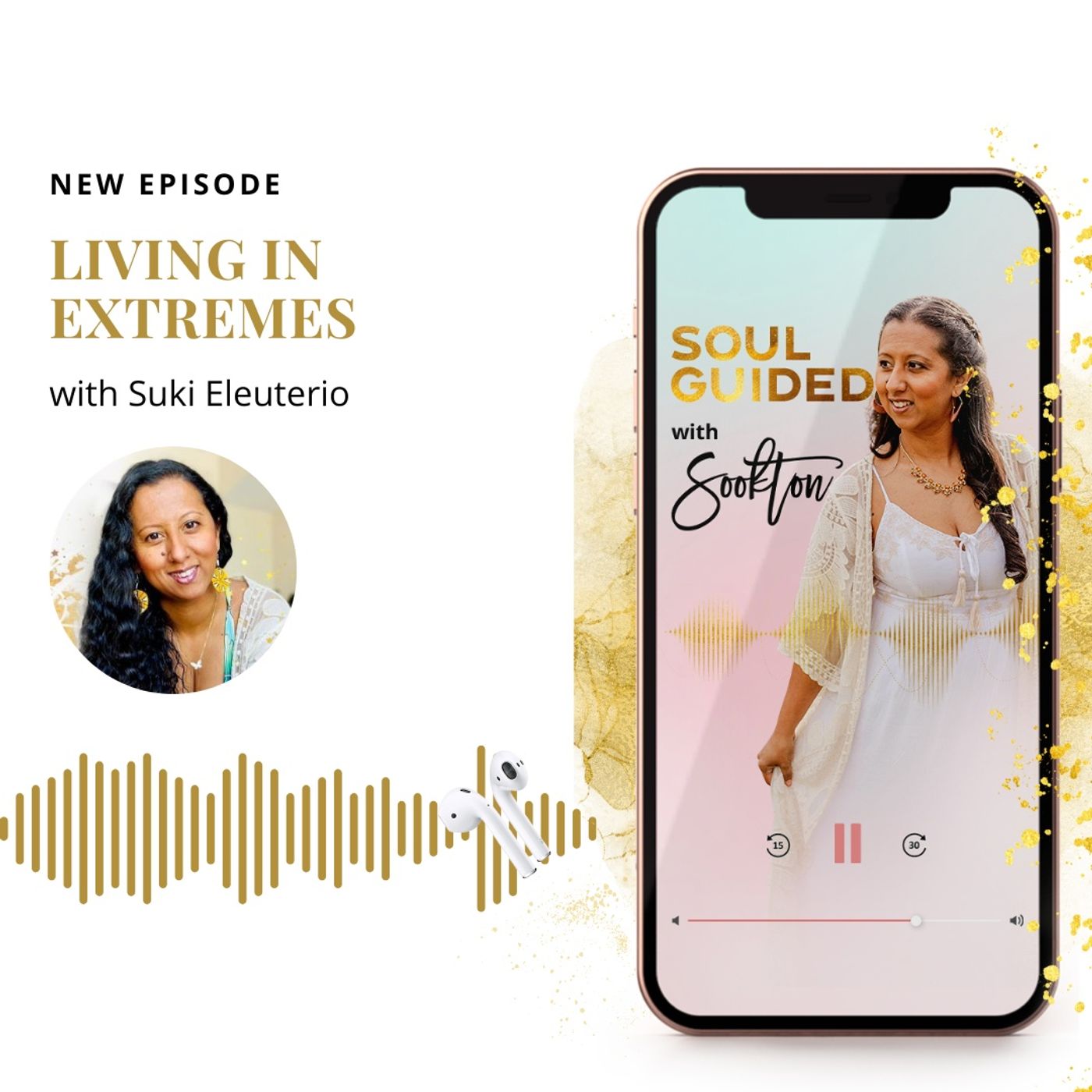 After realizing that my body was asking me to rest and I just wanted to continue with my life, I understood the importance of finding a balance and being able to realize when we are living in extremes. In this episode I'm going to share with you a little bit of what I do to get back to myself and reconnect with my energy and flow. Listen now to start living a balanced life.
Have you felt the lunar phases affect your energy? In this episode I am honored to have as my guest April McMurtry, a creative lunar guide who supports people on their path of growth and transformation through the simple yet profound practice of self-study in relation to the cycles. Listen to this episode and discover how you can flow and embody the lunar phases to your advantage.
Are you ready to embody your queen energy? In this episode I will share with you the difference between goddess energy and queen energy. We are going to do a meditation exercise to activate your inner gifts and open your voice to that divine message that the universe has for you and is linked to your purpose.
In this episode of SOUL GUIDED WITH SOOKTON I am sharing about my 2 year podcast journey. I began podcasting in 2 years ago right before the pandemic and it was the best thing I could do for my soul. In this episode I discuss the throat chakra, pros and cons of starting a podcast and why you should start your podcast now!
In this episode of Soul Guided with Sookton I sit down with my own coach, Jessica Riverson. Known as the Priestess CEO, Jessica is a transformational business coach and creator coach for women coaches and entrepreneurs. She teaches coaches how to step into what she calls their "Priestess CEO" and create highly successful businesses on their own terms-by mixing soul AND strategy. In this episode we chat about the power of MANIFESTING and how it's not just some cute word you use, but involves doing some deeper spiritual work.
Have you been feeling stuck, unhappy, or alone? Ask the Universe and others to help you. In this episode, I will share with you four steps to receive the guidance you need. We are surrounded by abundance, we just have to ASK for it!
United States