Discover
Respect The Hustle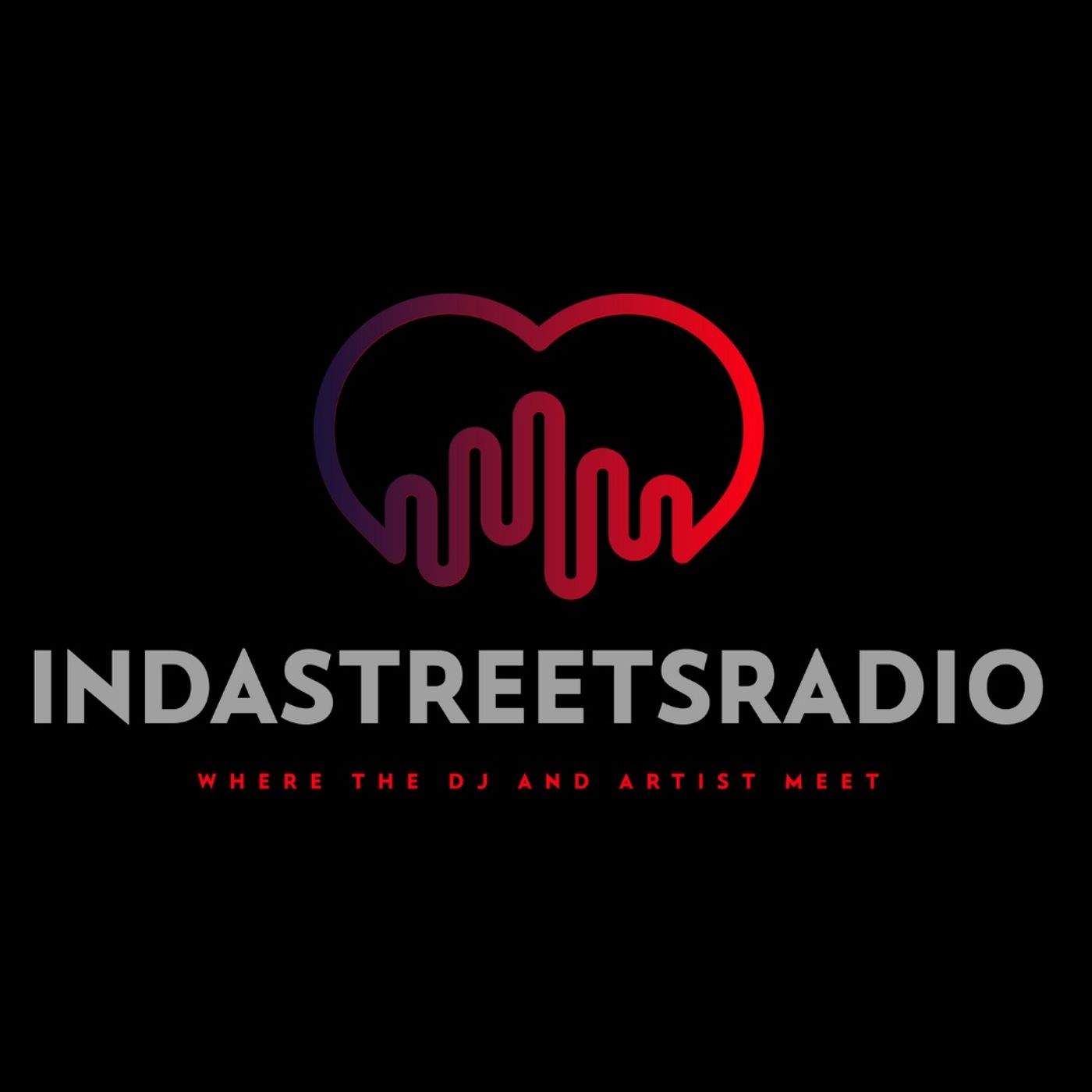 Claim Ownership
Respect The Hustle
Author: In Da Streets Radio
Subscribed: 1
Played: 11
© Copyright In Da Streets Radio
Description
In Da Streets Radio is a online radio station home of the Respect The Hustle Podcast, DJ T-Dogg, My Biz TV, Nina Capone and More. We air syndicated on over 350 online station outlets as well as YouTube and Facebook. We are the Voice of the artist and we represent those forward thinking individuals. Tune in to our live interviews as we connect with the movers and shakers.
It's official Nina Capone is Back with "Respect The Hustle" Tuning into everybodies Grind. We are officially booking guest for live interviews starting 3/16/2021. We are asking our callers how has the pandemic affected your life? Negative or Positive we want you to share your short story.
In this episode we will cover current events local and national getting our guest point of view!
Let's take a moment and talk. How are you feeling about the reopening of states and those that are quickly shutting back down? What's your take in going back into the office? What's your feelings on the black lives matter movement? Call In To join The conversation to drop it in the live feed for the host to read
Topic #1 Answering tough questions from collegues in the workplace. How did you or do you plan to handle that?Topic #2 Being a black cop and dealing with BLM protestors of other races. Topic #3 On July 2nd 1853 There is a Flyer / Ad for Negroes for sale at $1200, what's the significance of $1200?Topic #4 Mental Health What are you doing to care for the mental health of your self and your family?
Did you hear the footage? I'm playing it live tonight
Hey Friend, Are you popular? Do you have alot to say? Do you have information to share with the world? Need help getting started? Look no further I will be popping in with my 30min Born to talk segment this tuesday at 10am sharing my blogger playbook with you! Along with some helpful sites for those who already reached over 5000 followers! Time to get paid for your popularity honey!
This is the All new Respect The Hustle Show ... Issa Vibe if you enjoyed it before wait til you get a load of how we doing it now... we are turning it up a knotch coming at you live from different locations .... Sit down interviews .... FB Live interviews ... interactive interviews from artist, MUA's, Reality Stars, Entrepreneur's and so much more. We will be rotating our Co-host some old faces and some new! To bring you the entertainment you are looking for. New Music coming at you from artist world wide tune in a vote to our Dig it or Dump it sessions!
So many have requested to chat with our pop up guest so many times that we have decided to bring him on live for you tune to our live on FB @ninacaponefans or our website www.indastreetsradio.com/respect-the-hustle or call in to listen live 215-383-5799 press 1 to talk we encourage call ins. Also keep in mind that our FB feed is behind the scenes call in to listen and engage in the topics.
With so much going on busy life styles making moves we were forced to take a week off to take it easy and chill now we are back like we never left we have been rebuilding working or big projects big moves and so much more. Tonight we bring you open conversation about enerfy and chemistry as well as some updates about our companies and what we do as a whole. We will also talk about who we are looking to interview on the show and why your bio is important to us, our selection process and so much more. Please join in follow us on our social media accounts and call in to share your hustle cause we would love to know.
This episode the guys have decided to give Nina The Night off. Leading the conversation in a different direction make sure you are tuned in and engaged. Call in to discuss proposed topics in Real Time, Share a relatable story, or just call in to introduce your self live on air and tell us about your Hustle 215-383-5799.
Make sure you tune in live with the one and only "Dope DNA" Hip Hop Artist, Vegan Chef, and Empowerment speaker. Respect The Hustle team is sure to engage this guest. You don't want to miss this... He tells it like it is... gives great vegan start transistion advice, and has bars for days... The package has arrived. Go download the single now on any streaming service look for "Nation Reborn" Dope DNA
Join us as we bring to you The Amazing Childrens Author "Fayth Thomas" Author of "Being the Best You" a book that explores diabetes in a what that children can understand. Years ago, it was rare to hear about a child with type 2 diabetes. Now according to the CDC, more than 208,000 people under twenty have this disease. The Respect The Hustle Team is excited to learn more about what motivated the Author. How the book is doing and how well the children receives the knowledge. Tune in to find out more about the Author where to obtain the book and much more.As seen on Good Day Washington https://www.youtube.com/watch?v=PsqGi0q21xk#action=share
Tonights topic is "Can you or have you date/dated someone who is highly interactive with the opposite sex? Some say they are comfortable with this but how and why? or If your not why? What plays the biggest factor in your relationship?Second topic whats the best date you been on? What made it so special?
What does AMERIE, FREEWAY, TREY SONGZ, E NESS, ASHER ROTH and JAHLIL BEATS have in common? They have all been working with Uptown Philadelphia (mt.airy/ west oak lane) rapper/ song writer BANDIT.Over 1 million views on youtube, 5 million plays on myspace, 15,000+ followers on twitter - Bandit has become an internet celebrity. He has been featured on WORLDSTARHIPHOP.COM, BADBOYBLOG.COM, YORAPS.COM and many more.The philly hip hop award nominee is no stranger to attention. His tattoos, jewelry, and respect women attitude has all eyes on him. Join us as we dig deep into the Artist mission to support Sickle Cell and why. Expect to see and hear more of the uptown poster boy.Capitol Records / Universal Music Group Artist • SongWriter(BMI) • Actor AS SEEN ON TV: MTV VH1 FOX29
We are very excited to interview the one and only Ben Troupe is a Former NFL Player, and is a Highly Recognized Speaker. He has worked with some of the most respected organizations in the world. Each year, Ben presents inspiring and challenging insights and strategies to thousands of men and women. Please join us as we learn more about what he has going on, Learn his hustle and allow our listeners to support his movement. Join us via our FB live page @respectthehustlenetwork our our blogtalk page or listen live at 215-383-5799Be sure to follow us on our stations instagram @indastreetsradio @ninacapone1 @iamjaeking @gee1love_Philly
Respect the Hustle Network brings you an exciting twist of personalities with a hint of crazy! From live Interviews, News, Love connections, Game Shows, Birthday's, and other events we are touching the crowd in various ways. Join us on this funfilled journey to engage our viewers and listeners you can also catch us live via our website at http://www.indastreetsradio.com/respect-the-hustle or via our FB page as we go live!
Don't miss it tonight we celebrate Mr. 3.0 with a little distraction he will be leading the topic and engaging with you all enjoying his fans fun and giving away tickets to the up and coming backyard barbeque presented my our partners Laugh Out Loud Ent. Hosted by celebrity comedian "Richie Redding" at the All new Lou n' Choos on Oct 6th you don't wanna miss it! The etire Respect the Hustle Crew will be in the building so if your around come show love we are giving our fans tickets to attend tonight and the rest of the week so stay tuned follow us on instagram @indastreetsradio @gee1love_Philly @iamjaeking also like our FB page @respectthehustlenetwork see join our live feed each and every Tuesday Night at 9pm.
United States