Claim Ownership
Author:
Subscribed: 0
Played: 0
Description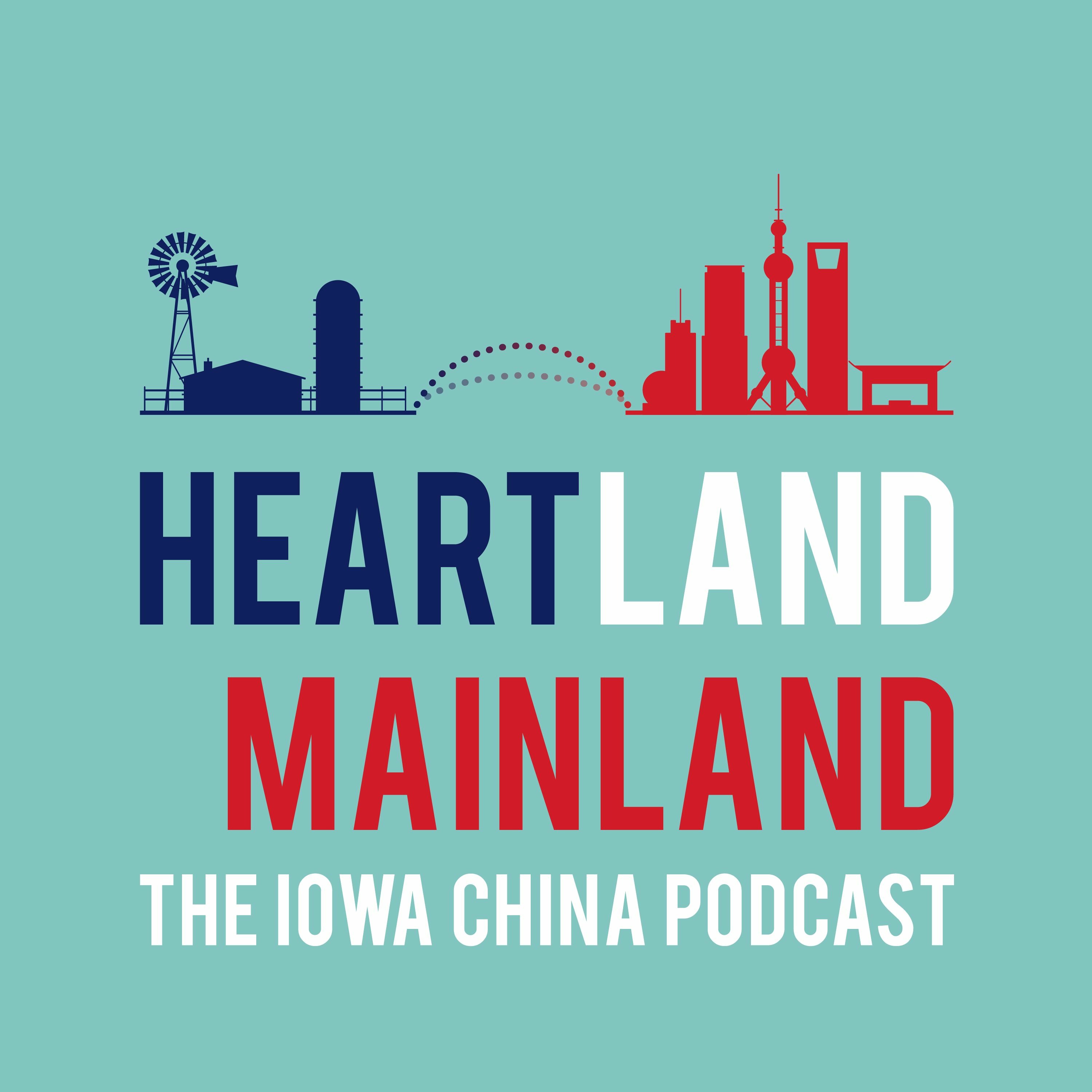 In the finale of "Heartland Mainland: The Iowa China Podcast," head out to the Iowa Caucuses and flip the script on our show. After examining Iowa-China ties from our own perspective -- rooted in years of experience in China and lots of research in Iowa -- this time we ride along to a caucus with Kyle Munson, an esteemed Iowa columnist who did his own deep dive into China ties. We take you out to Slater, Iowa to hear how Kyle stumbled into becoming one of the leading experts on connections between his home state and the People's Republic of China. We then peer into the weird world of the Iowa Caucuses, asking how the decisions made there -- and the chaos that ensued -- will shape the US-China relationship for years to come. Heartland Mainland is brought to you by MacroPolo, the think tank of the Paulson Institute in Chicago. Producers and Co-hosts: Holly He and Matt Sheehan Assistant Producer: Woojae Julia Song Student Fellow: Shiyun Wen Illustrator: Young Kim
Matt and Holly are on the road to the Iowa Caucuses today.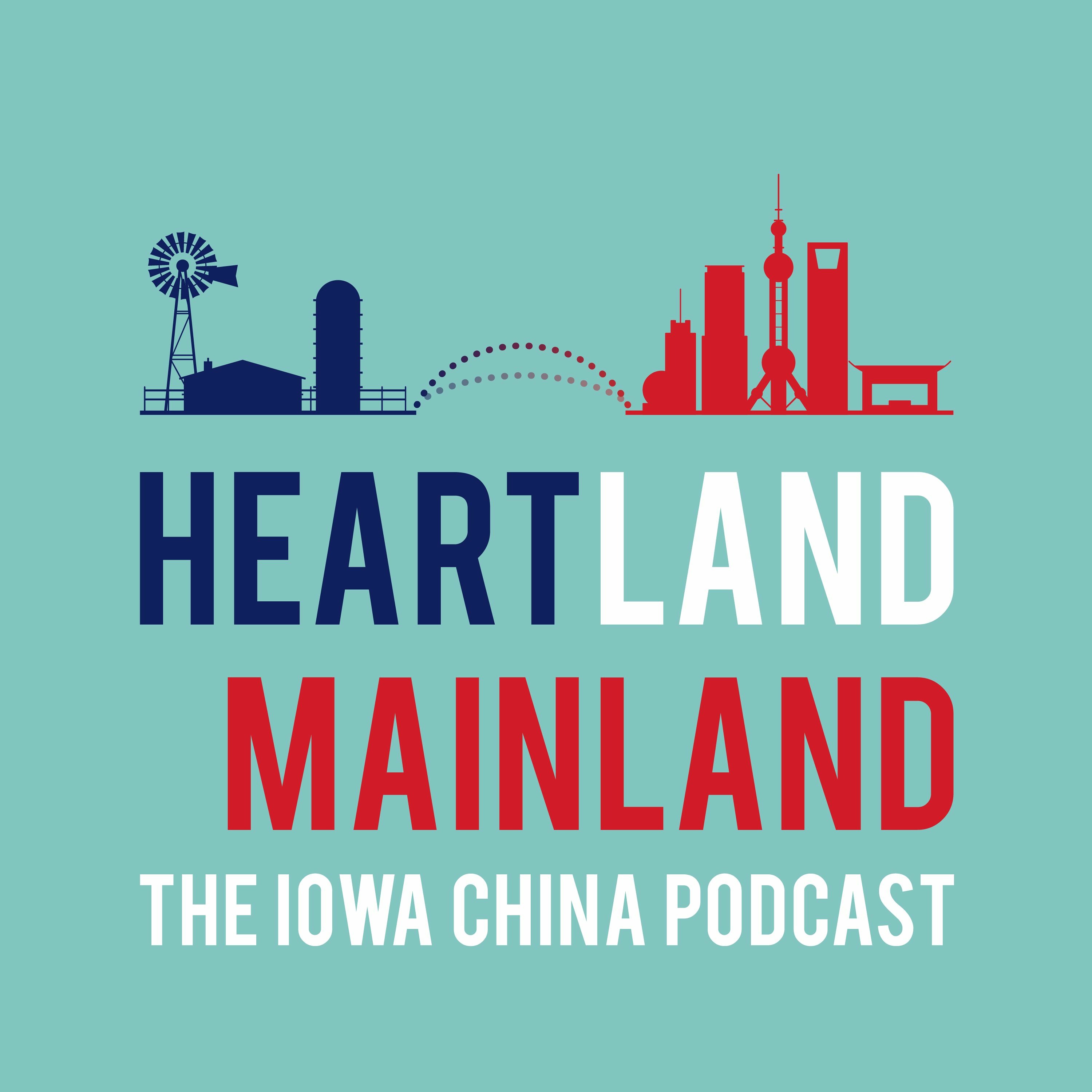 In the fourth episode of Heartland Mainland, we pull apart the history of Iowa's manufacturing sector and its relationship to China. To do that, we take you to the city of Davenport on the banks of the Mississippi River, along the state's eastern border with Illinois. There we visit Isabel Bloom Inc., a local studio with a long history of producing concrete sculptures and Christmas ornaments. Isabel Bloom was founded by its namesake nearly 70 years ago in Davenport, and it steadily grew from a one-woman art studio into a thriving business with loyal customers across the region. But after China entered the World Trade Organization in 2001, things began to shift. Imported Chinese goods began filling up the shelves of big box stores and small gift shops across the country, putting major pressure on American manufacturers who competed with them. Job losses in manufacturing extended across the industrial Midwest, including in cities in the manufacturing-heavy eastern border of Iowa. Economists estimate over the course of a decade, these added up to over 1 million jobs lost in American manufacturing. They dubbed this phenomenon, "the China Shock." In this episode, we explore the impact of the China Shock in Davenport, looking at the decision by Isabel Bloom's owners to move production to China. That decision threw Isabel Bloom into the middle of a local uproar. The company was flooded with angry letters, op-eds in the papers lambasted the decision, and angry locals even boycotted the store. So what led an Iowa business to have to choose between its local heritage and the promise of lower costs? How did it pan out for the workers at Isabel Bloom, and residents of Davenport? And how has the China Shock shaped American politics and the recent US-China trade war? We dig into all that and a whole lot more in this episode of Heartland Mainland.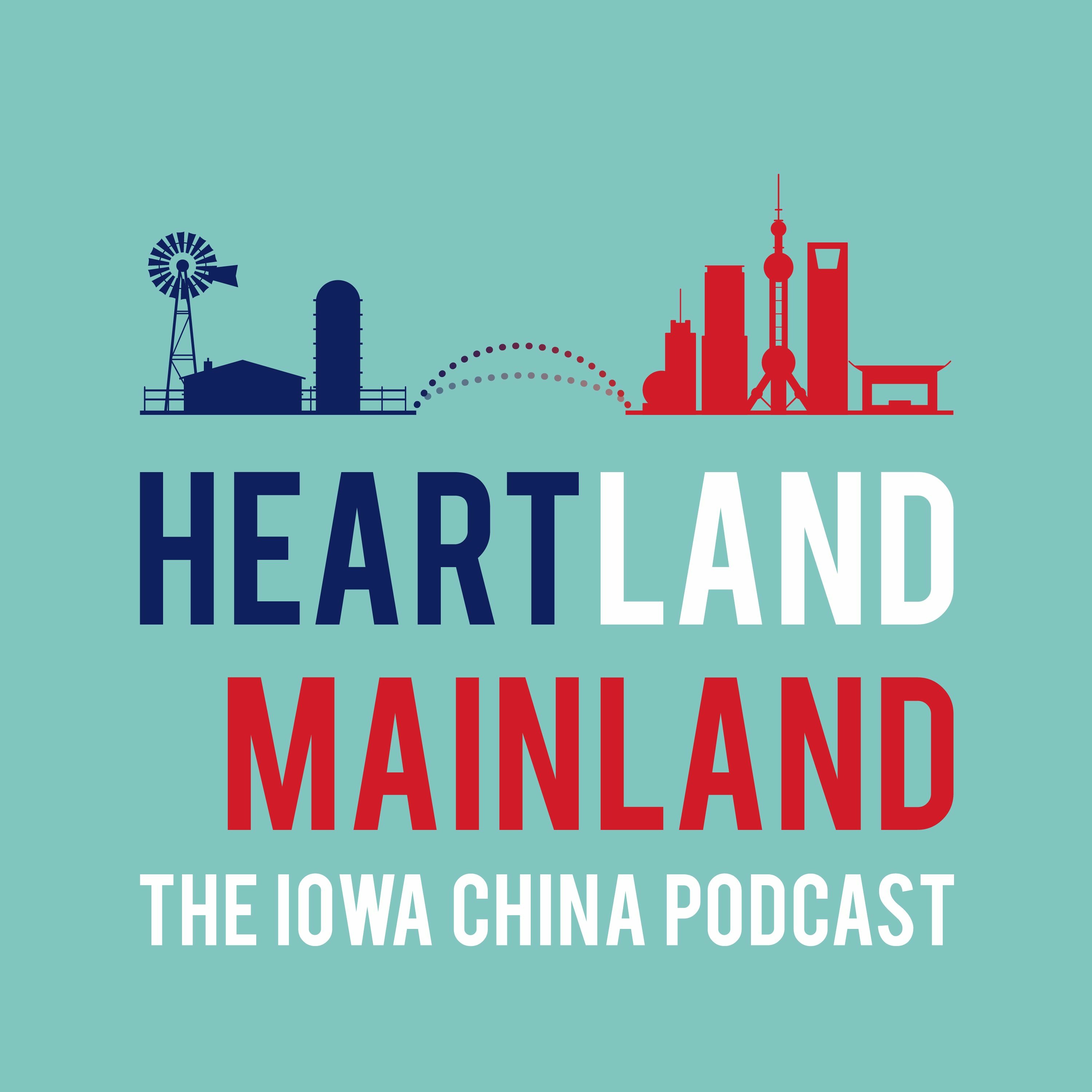 In the third episode of Heartland Mainland, we explore the links between Iowa farmers, Chinese buyers, and the US-China trade war. We take you to meet Rick Kimberley: 5th generation Iowa farmer, and overnight agriculture celebrity in China. Rick's life changed suddenly in 2012, when China's next leader Xi Jinping paid a visit to his farm. The two of them discussed agricultural modernization, and Xi sent his entourage into a flurry by climbing up into one of Rick's tractors. The visit made for a photogenic capstone to a golden era for the relationship between Iowa farmers and China, a time when ever-growing Chinese purchases of Iowa soybeans boosted farm incomes across the state. The visit also launched Rick Kimberley into a brand new and totally unexpected role: agricultural ambassador and the face of American farming in China. In his first 62 years, Rick Kimberley had never visited China once. Since 2012, he's made more than 20 trips, visited over 60 cities, and given lectures to all kinds of audiences. Iowa's sister province of Hebei even began construction on a US-China "Friendship Farm" modeled on Rick's property, and replete with a replica of a typical Iowa town to attract tourists from Beijing. But over the last two years, that happy-go-lucky story turned sour, as the US and China became embroiled in a bitter trade war. China's retaliatory tariffs targeted American agriculture exports, particularly corn and soybean exports. As the second largest exporter of soybeans and the number one exporter of corn, Iowa has been hit hard. Rick and other farmers experienced a 20 to 25% in prices as soon as the trade war hit, taking a bite out of farm incomes across the state. Even more worrying, the tariffs re-routed soybean supply chains through Brazil and Argentina, potentially pulling the rug out from under customer relationships carefully nurtured over the last 35 years. In mid-January, President Trump and representatives from China finally signed a Phase One trade deal intended to stabilize the relationship and begin de-escalating the trade war. As part of the deal, China has pledged to increase purchases of American agriculture products by $32 billion over the next two years. But is the current truce in the trade war too little too late for soybean farmers like Rick Kimberley? And what happens when you force American farmers to choose sides between their biggest foreign customer and their own government?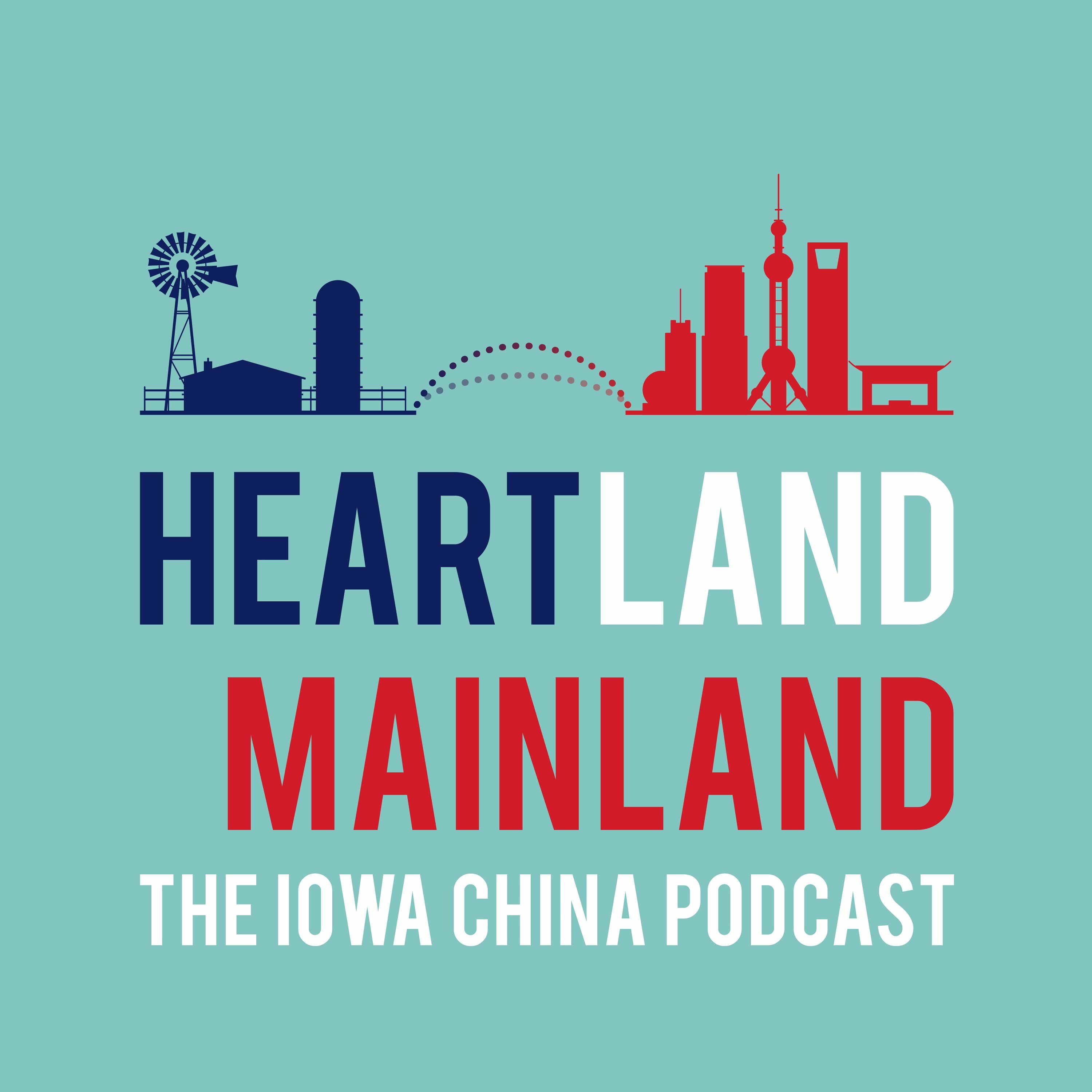 This week, Heartland Mainland dives into the tangled political ties linking Iowa and China. Those ties stretch from grassroots citizen diplomacy, to the hustle and bustle of the Iowa Caucuses, and all the way up to a trade war between the world's two superpowers. Back in 1985, an unknown Chinese county official named Xi Jinping made his first trip to the United States, spending two weeks traveling around Iowa. 27 yeas later, Xi Jinping returned to Iowa, this time as the Vice President and heir apparent of the People's Republic of China. Those two trips thrust a small Iowa city into the global spotlight, paved the way for Iowa's governor Terry Branstad to become ambassador to China, and raised hopes for a better era in US-China diplomacy. But today the US-China relationship is more contentious than it's been in decades, and Iowa has found itself caught in the crossfire of a new trade war. And now those tensions are filtering into the most important contest to select 2020 presidential candidates: the Iowa Caucuses. So how did Iowa go from the great hope of US-China relations to collateral damage in a trade war? Do personal ties count for anything in an era of rough-and-tumble geopolitics? We'll be exploring all that and a whole lot more, in this episode of Heartland Mainland. In this episode, you'll hear from the Iowan who welcomed Xi Jinping in 1985, people in Muscatine, Iowa transformed by that trip, and presidential candidates Pete Buttigieg and Andrew Yang.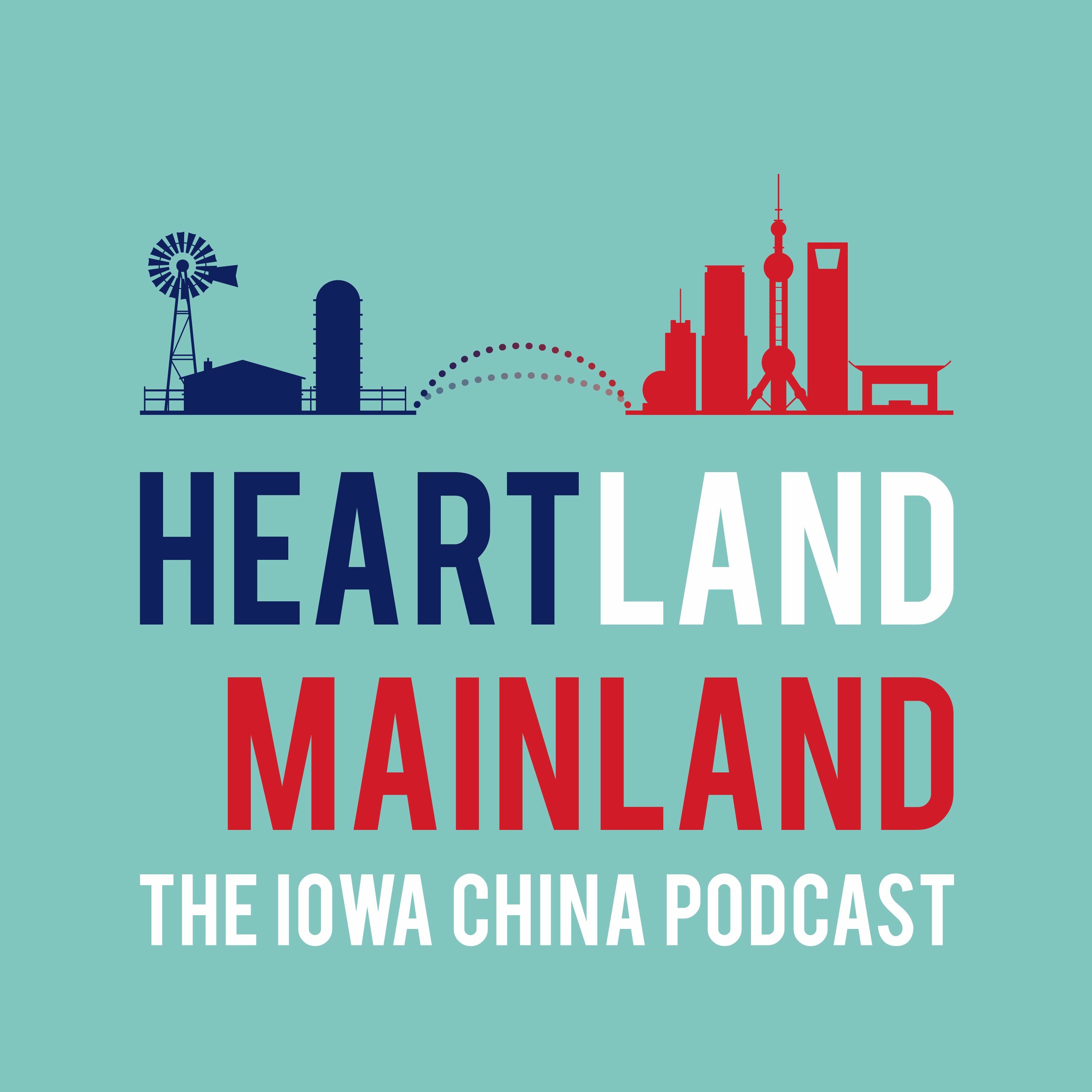 In the first episode of Heartland Mainland, we dive into the impact Chinese students have had at Iowa's largest universities -- and how these tangled ties reverberate all the way up to the White House. During the 2008 financial crisis, large public universities around the country began turning to Chinese students' tuition dollars for revenue. That turned hundreds of thousands of Chinese and American 18-year-olds into roommates. But as tensions between the US and China heat up, those same Chinese students have turned into a political football between the two superpowers. The Chinese government hopes these students will bring their newly acquired skills back home, while many in the US government see them as spies intent on stealing American intellectual property. How did we get here? How did Chinese students in Iowa land in the middle of an Oval Office debate about national security? In this episode, you'll hear from Chinese students, their American classmates, university administrators, and US diplomats.
Heartland Mainland explores the rich and impactful ties connecting the People's Republic of China and the state of Iowa. By taking you to the schools, farms and factories of the Midwest, we see how China is shaping -- and being shaped by -- the lives of ordinary people in the American heartland. Over five episodes, we'll trace US-China relations from the grassroots on up, revealing a complex and multifaceted relationship that is changing the world.
United States